This post has been sponsored by Burt's Bees in partnership with Ahalogy. All thoughts and opinions are my own. Thank you so much for supporting the sponsors that make Glitter, Inc. possible!
I've been waiting on the arrival of fall a little too excitedly. Once those temperatures start to drop, I'm all in: boots, scarves, dark nail polish, all of the pumpkin spice. I just can't help myself. Truth is, I grew up in Miami; a tropical oasis that sits in a 90-degree bubble all year long. Moving to North Carolina was an eye-opener. There are seasons, y'all. And I stinkin' love it.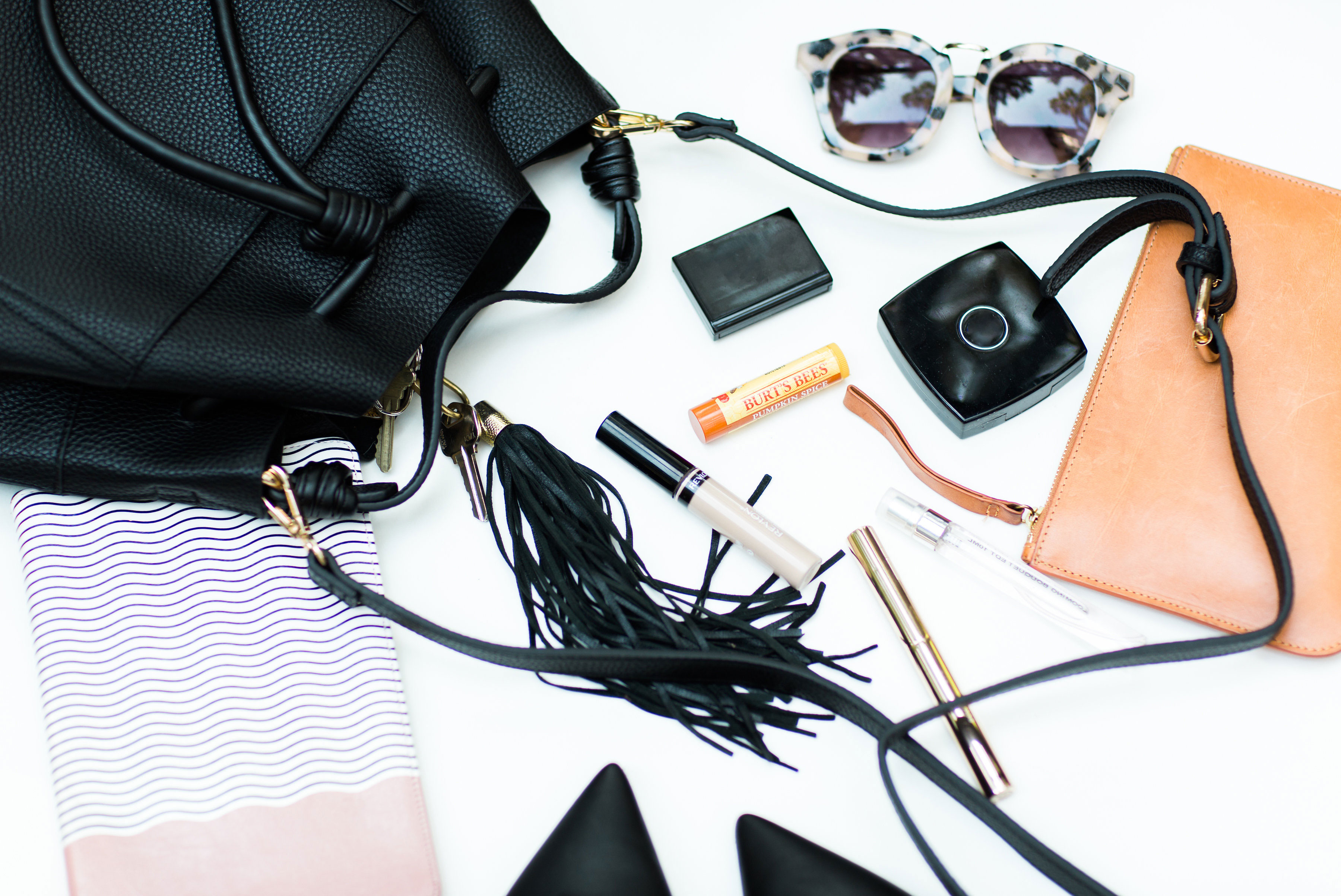 So I'm wasting no time and swapping out my fall bag, stat. The key is to update your beauty must-haves to fit the season. I'm not one to carry my whole beauty arsenal in my day-to-day bag. (I'm too busy stuffing my purse with everything else. Yep, I'm a chronic heavy-purse-wearer; so my beauty bag has to stay light.)
When it comes to my beauty bag – the one I carry with me on a daily basis – I try to keep it simple:
Matte Powder
Under-eye concealer (Picked this up in the beauty aisle of Target recently and I can't say enough good things! It hides stubborn dark under-eye circles and also conceals unwanted blemishes and discoloration.)
Travel-sized Perfume
Eye-liner (In case I have plans to head to dinner after a busy day, I always try to keep an eyeliner on hand to refresh my look for nighttime.)
Eyeshadow Stick (See above.)
Small blush (Any time I'm tired I start to fade into the palest shade of pale. Keeping a small blush is my brightened-up secret weapon.)
Burt's Bees Pumpkin Spice Lip Balm (Guys, I'm obsessed.)
Sunglasses (When all else fails, sunglasses fix everything.)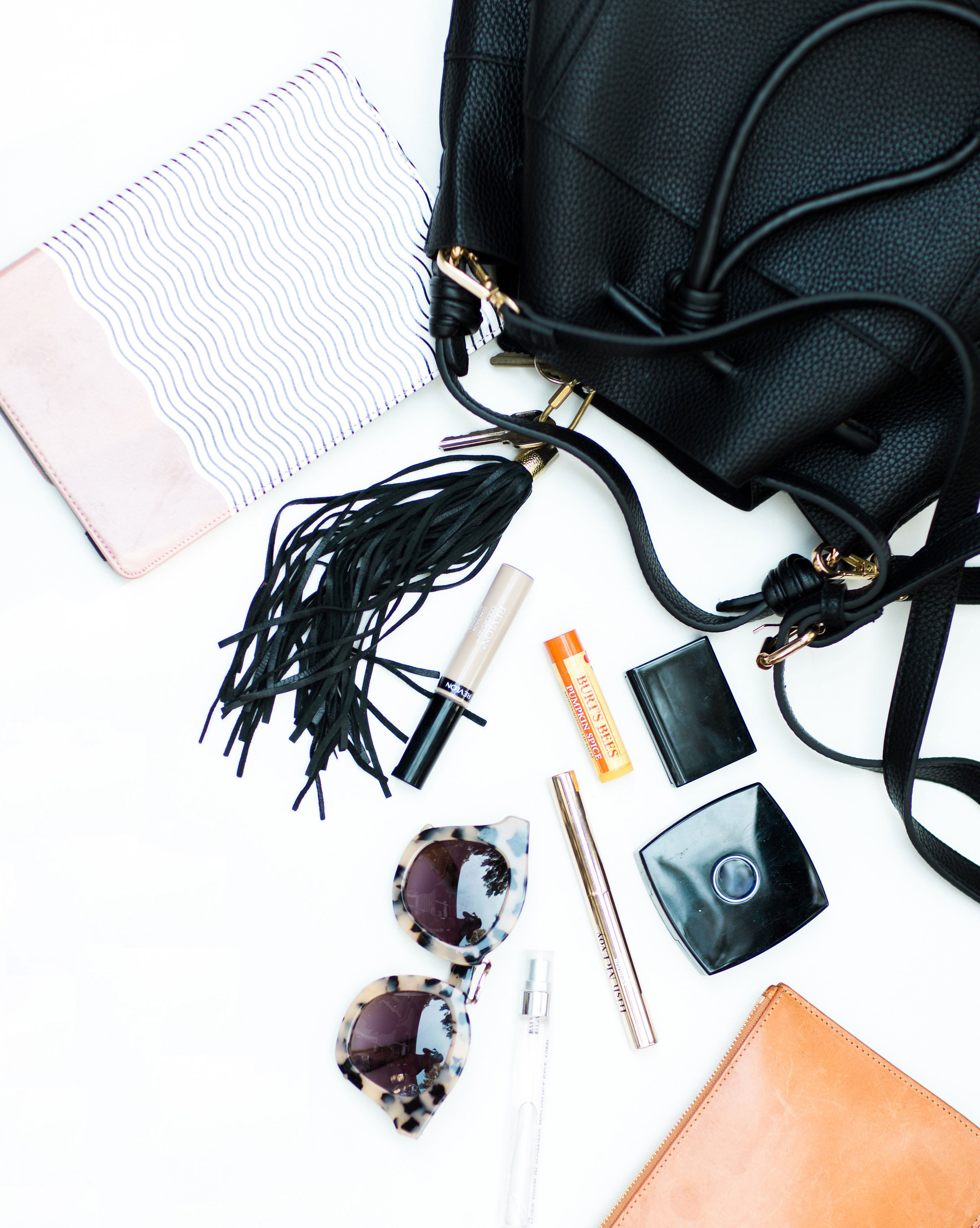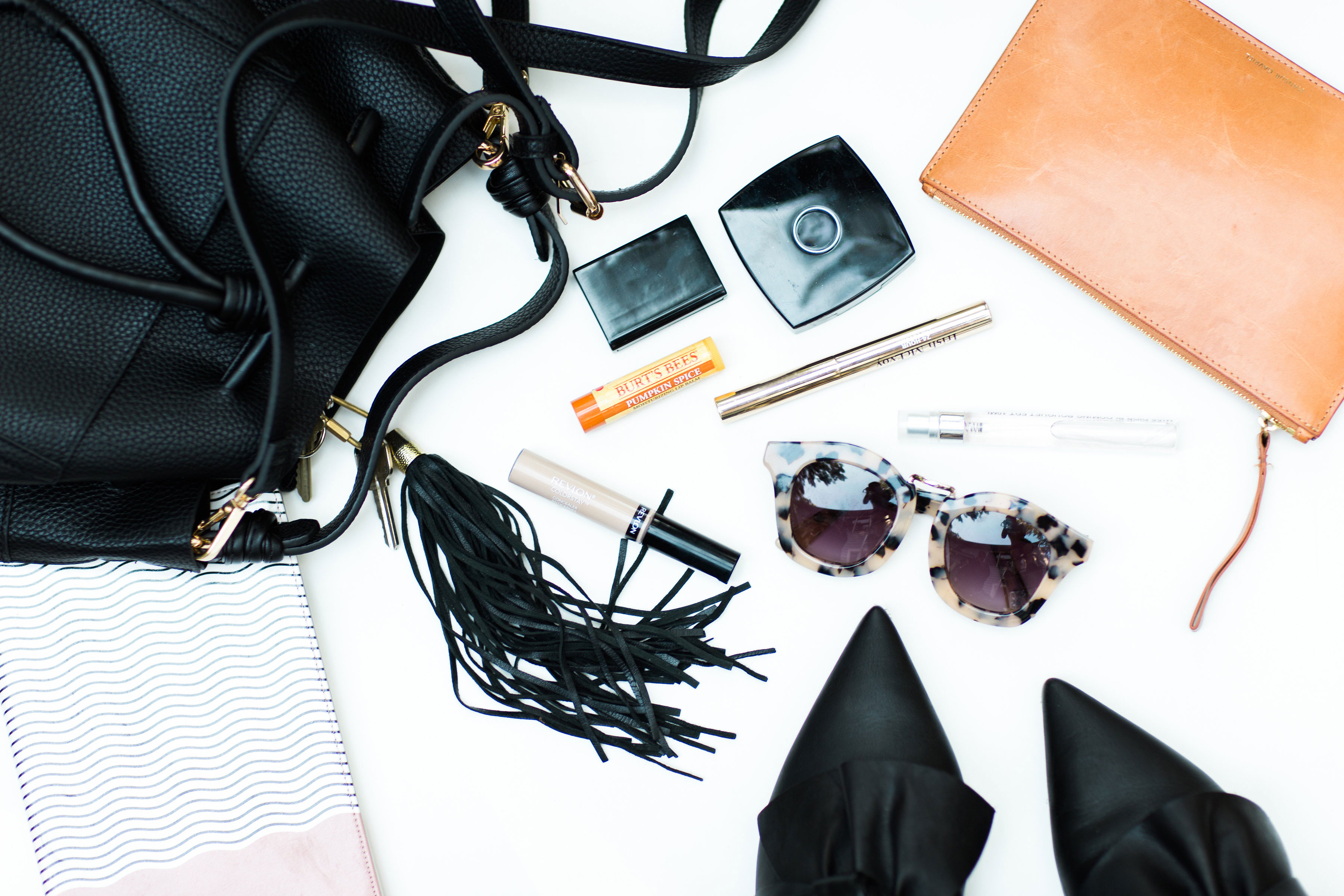 Now here's the secret: If you're a pumpkin fanatic like I am, stock up on your Burt's Bees Pumpkin Spice Lip Balm now; there's a limited availability and it will only be in Target stores through October.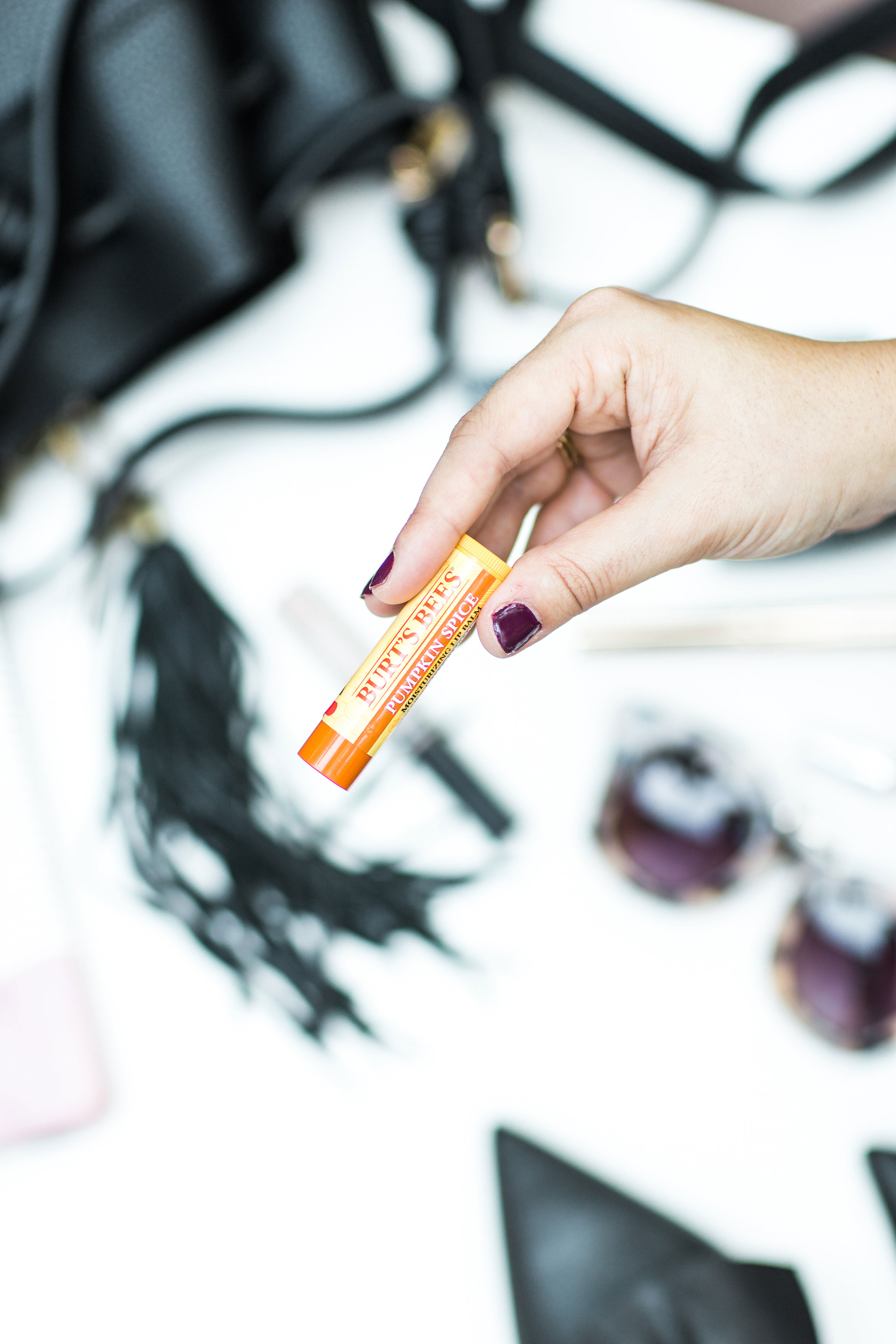 Oh yeah, you read that right: you can only get Burt's Bees Pumpkin Spice Lip Balm a couple of months every year, and you know I'm stocking up. It's sold exclusively at Target stores and you should be able to find a whole bunch at your local Target store in the Burt's Bees side-
cap within the Natural Beauty aisle.
I've long been a fan of the Burt's Bees Lip Balm formula. It's super moisturizing but doesn't leave a weird, gunky wax buildup like some lip balms do. All of the Burt's Bees flavors smell incredible but I'm extra partial to Vanilla and the Limited Edition Pumpkin Spice. The Pumpkin Spice in particular is subtle and warm, with notes of cinnamon and vanilla.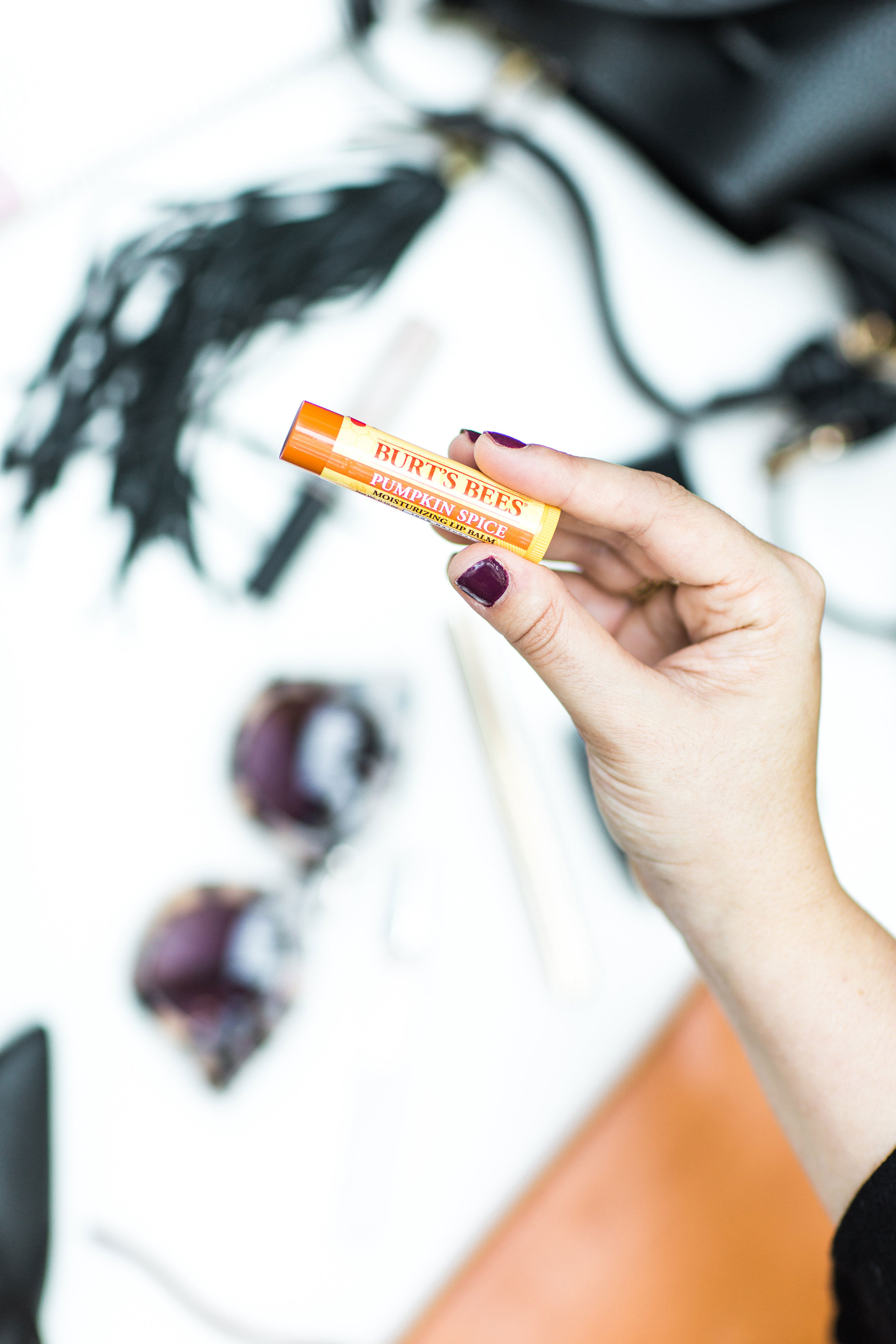 I'm thinking Burt's Bees Pumpkin Spice Lip Balm would also make for a perfect little gift. I mean, who doesn't love pumpkin spice everything in the fall?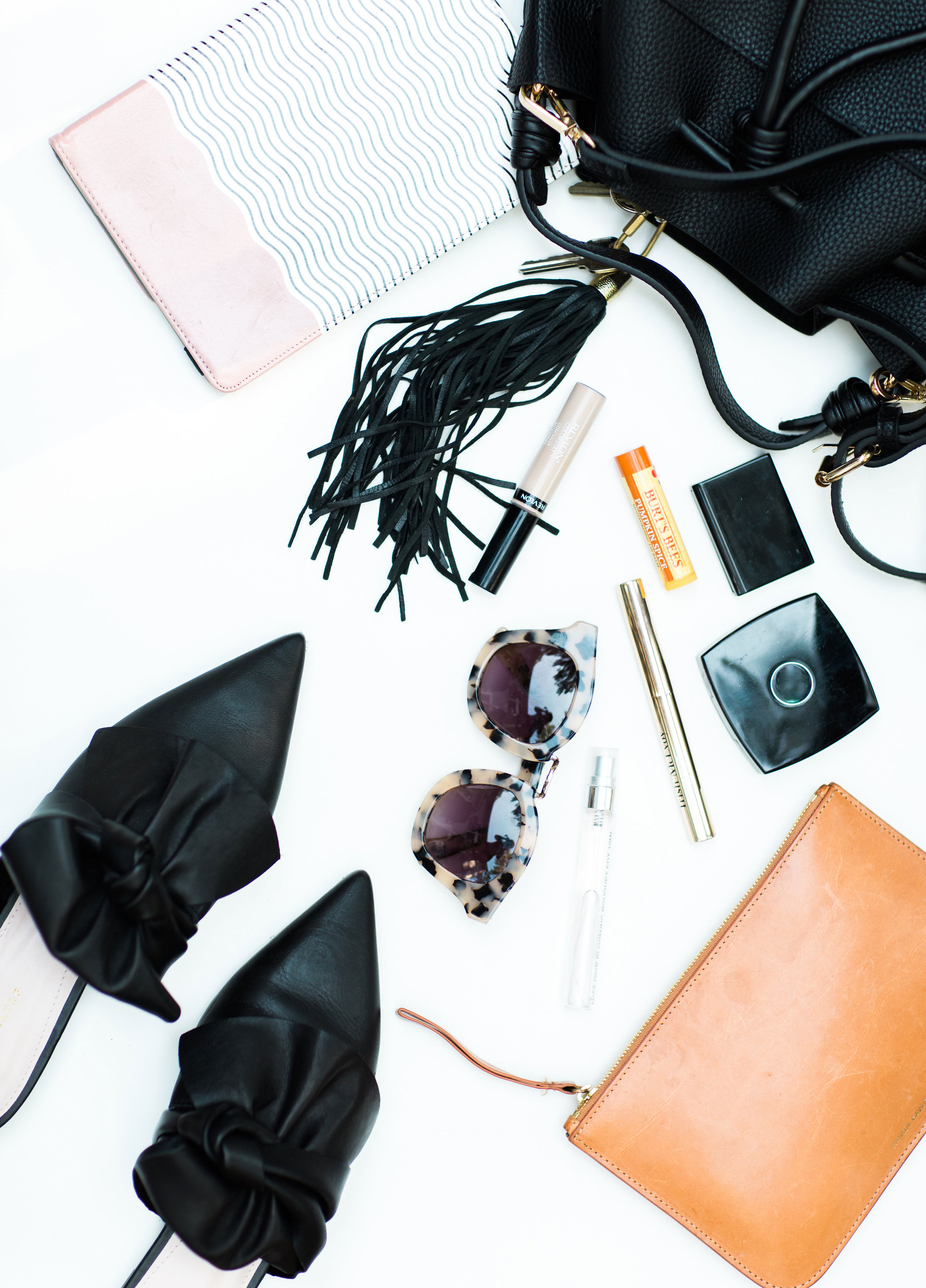 SHOP THE STORY / CLICK LEFT & RIGHT ARROWS TO EXPLORE

Photos by Annie Watts Photography
This post contains affiliate links, which means that if you click on one of the product links, I'll receive a small commission. Thank you so much for clicking through and helping to support this little blog business of mine! Read more about our site, privacy, and disclosure policies here.