I am a boot-lover through and through. I wear boots in all seasons – Spring, Summer, Winter, and Fall; I don't discriminate. Of course, in the hotter months, I lose the tights and jeans, but my booties stay forever. In my quest for the perfect booties – you know the type: low-heeled, comfortable, sleek, with leg-lengthening powers – I stumbled upon the Marc Fisher Yale Chelsea Booties some months ago, and have had them saved in my Nordstrom cart ever since. If you haven't tried a pointed toe boot yet, now is the time. A pointed toe works wonders for the line of your leg, helping it to look long and lean (a savior for short girls like me!) Needless to say, I pined over the boots for just the right amount of time only to discover today that Nordstrom was currently price-matching my beloved booties. I hit the check-out page faster than you can say "Price matching is my jam!" and realized I should tell you all about this magical boot goodness too. Just remember: Nordstrom only price matches for a limited time, so get on it!
Oh, and did I mention these are almost a dead ringer, total copycat to the ACNE Jensen boots that have been photographed on all of fashion's favorite street style stars and super models?
By the way, even if booties are not your style for the warmer season, stocking up on boots that will surely be in style this upcoming Fall is never a bad move.
Care for a little inspiration?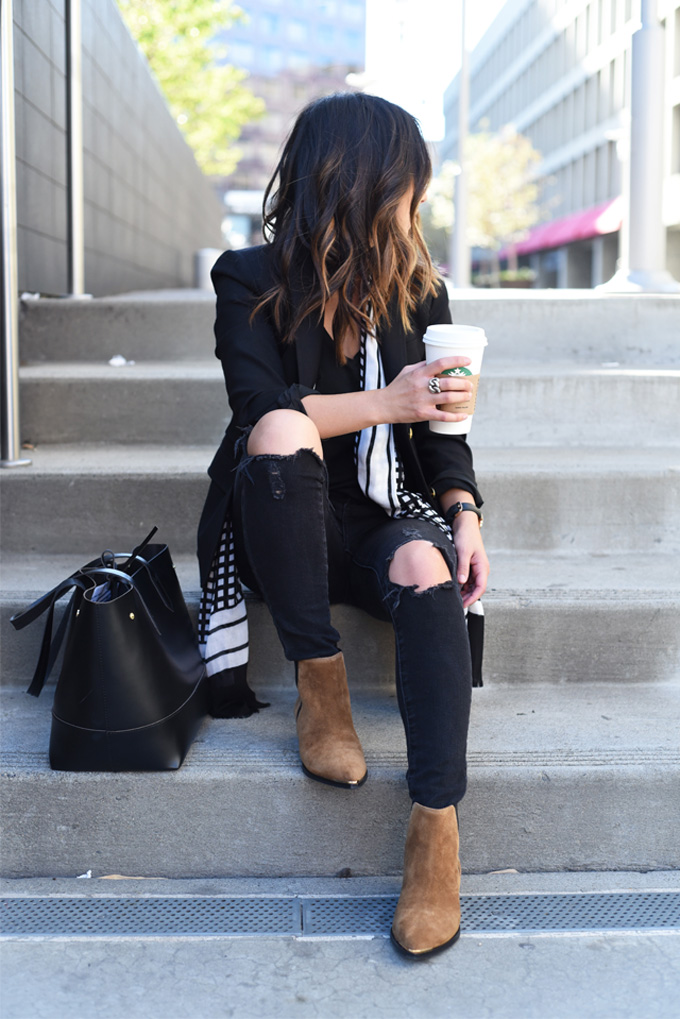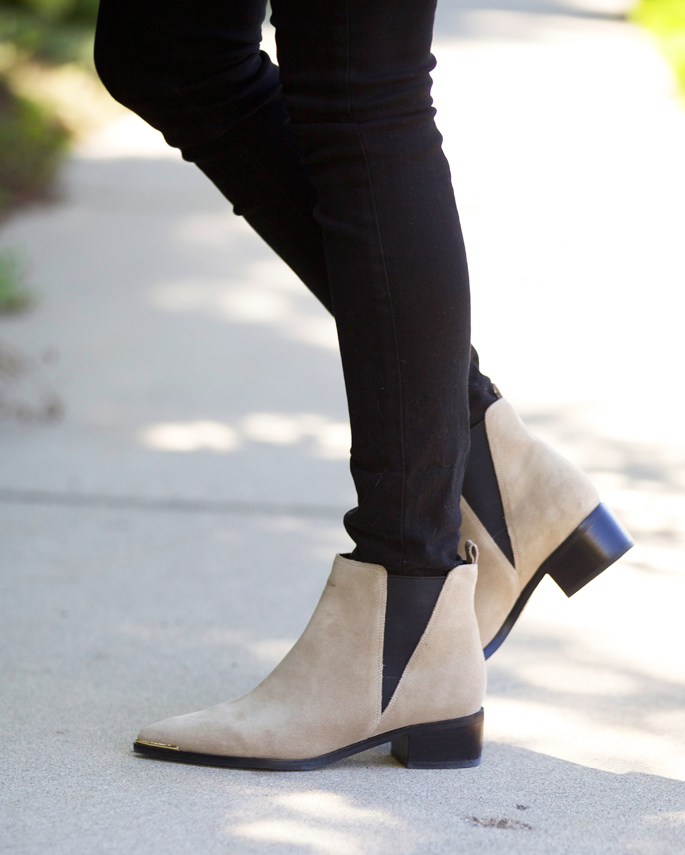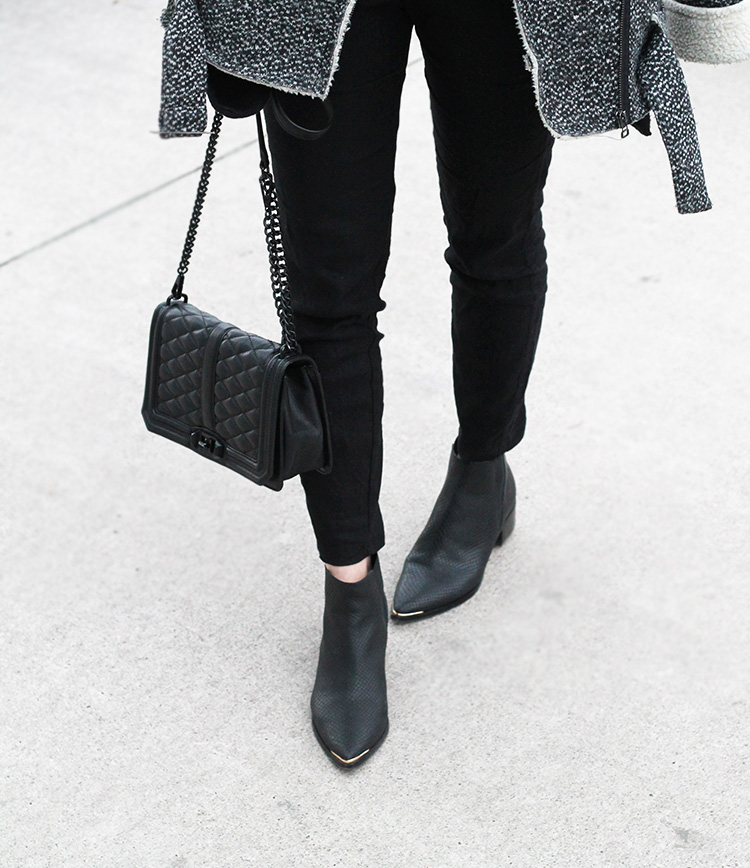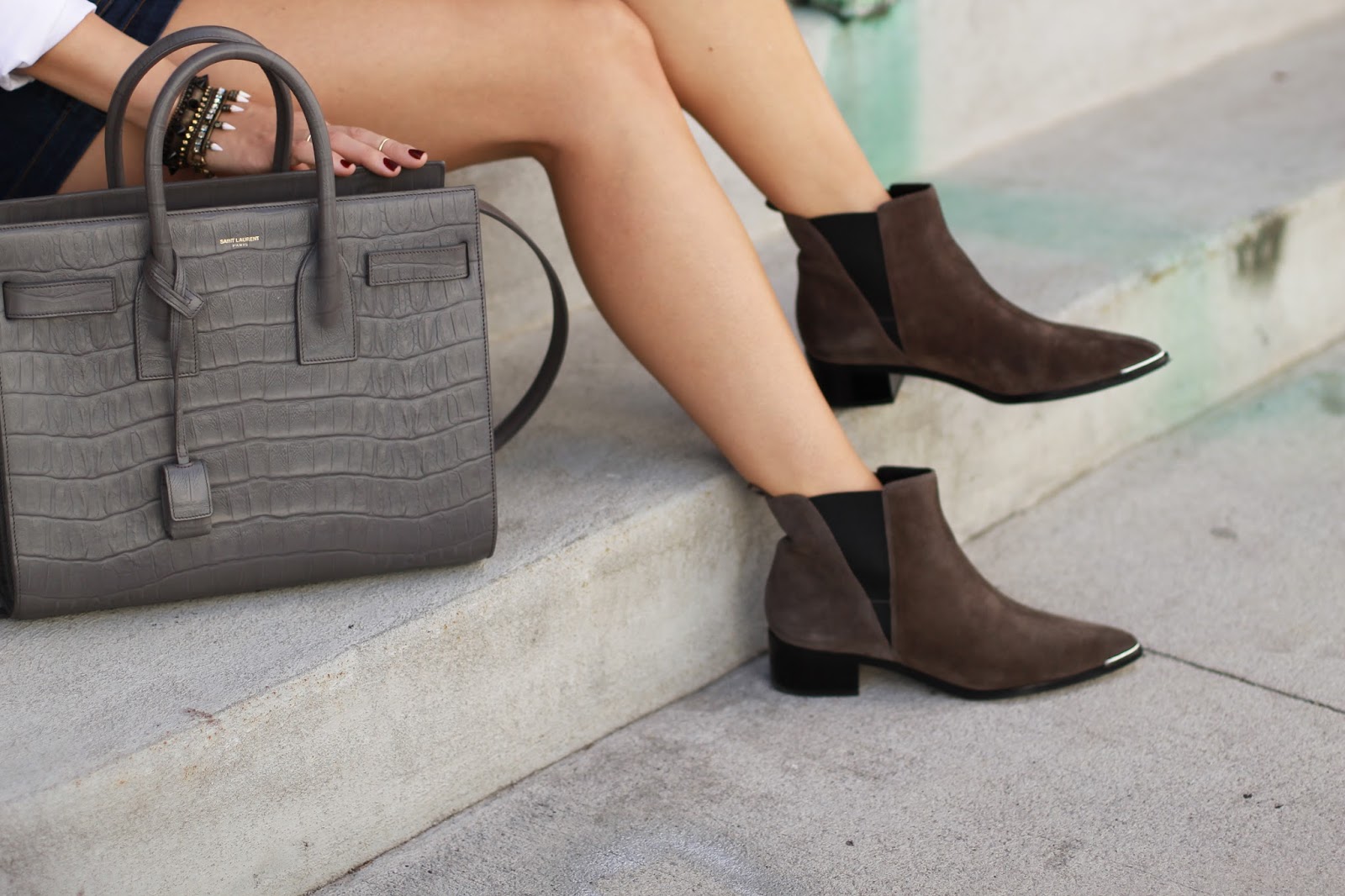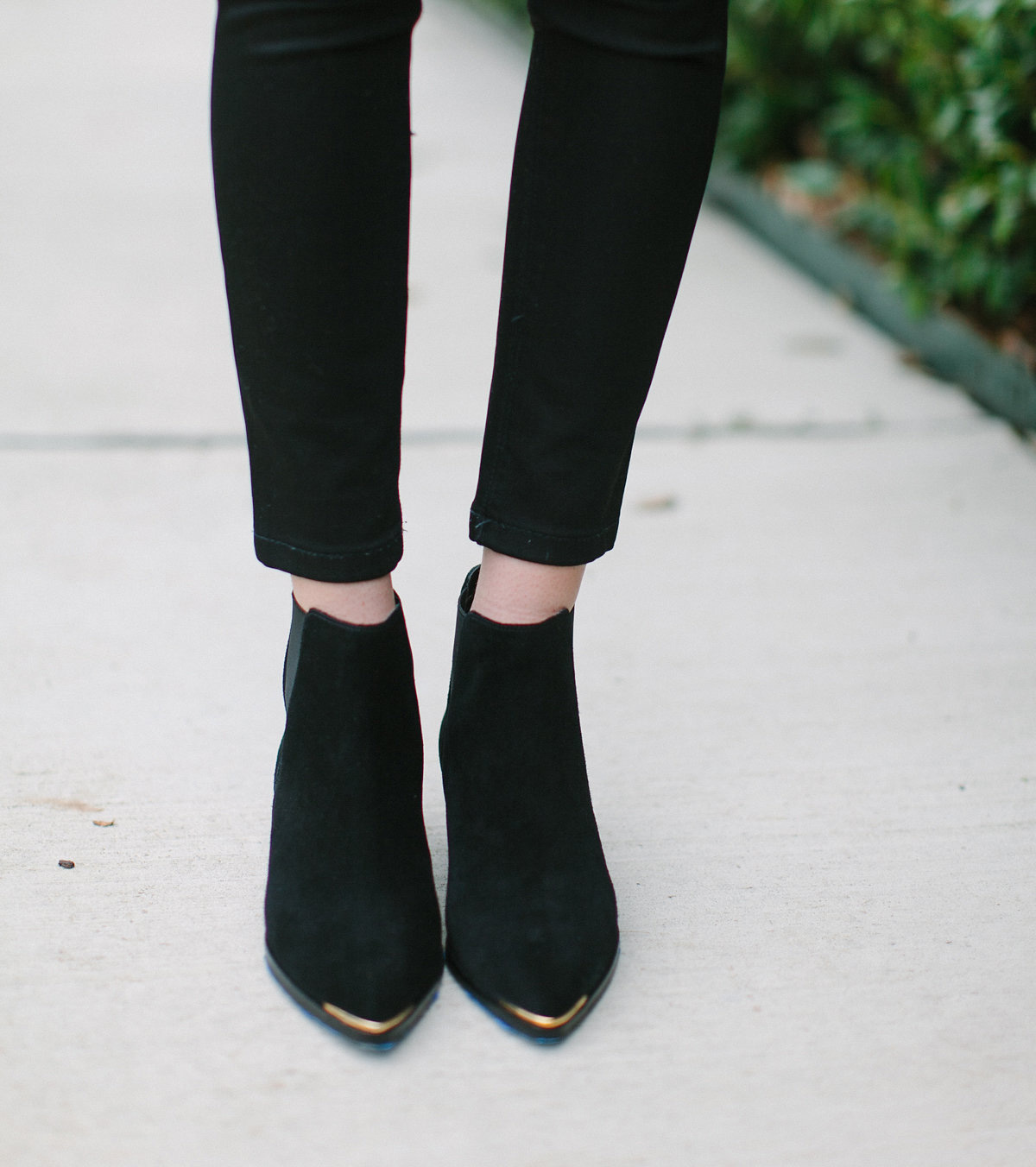 Shop the Marc Fisher Yale Chelsea Booties while you can!
images via Crystalin Marie // Pink Peonies // The Vault Files // Dressed 4 Dreams // Being Bridget