As a long-time fashion lover and of course, a mom, I was thrilled when JJ Cole® asked me to team up with them to help debut their new Spring Collection. Bold black and cream geometric prints have long been a staple of fashion darling runways like Kate Spade, Givenchy, Proenza Schouler, Rachel Zoe, and Carolina Herrera. New York Fashion Week was filled to the brim with black and cream for Spring. JJ Cole is bringing that bold fashion move to their Spring Collection in the best way: one very awesome diaper bag (that looks just like a purse, straight off the runway.)
I chose the JJ Cole Satchel Diaper Bag in black and cream, and I couldn't be more in love. Though trust me, I had a hard time deciding just which bag I would make mine. JJ Cole's stylish new diaper bags are adorned with patterns and prints tied to on-trend fashions seen in looks coming down the runway. Fashion, style and utility are built right into the fabric of all of JJ Cole's bags, making them perfect for modern parents who prefer to carry a luxe designer tote vs. a traditional diaper bag. Thank goodness for that!
We took our new satchel diaper bag for a fashionable spin on a busy day out with the family (ice cream and errands.)
JJ Cole diaper bags look more like a handbag than a diaper bag, but are lightweight (so nice!) and plenty functional. The Satchel Diaper Bag's many pockets help me easily organize my keys, wallet, cell phone, snacks, diapers, a change of clothes (for my oh so messy toddler), even an adorable matching changing pad, but all of it is tucked away in a chic bag so I'm not sacrificing style for function. Even the side pockets on the bag – which are amazingly deep and insulated and perfect for holding juice boxes, bottles, and sippy cups – lay flat and are barely noticeable on the bag.
The satchel diaper bag is also wide, rather than deep. Sometimes diaper bags can feel like a bottomless pit, but not with the satchel bag. Though the bag appears relatively slim, it actually boasts plenty of room width-wise and keeps things more accessible.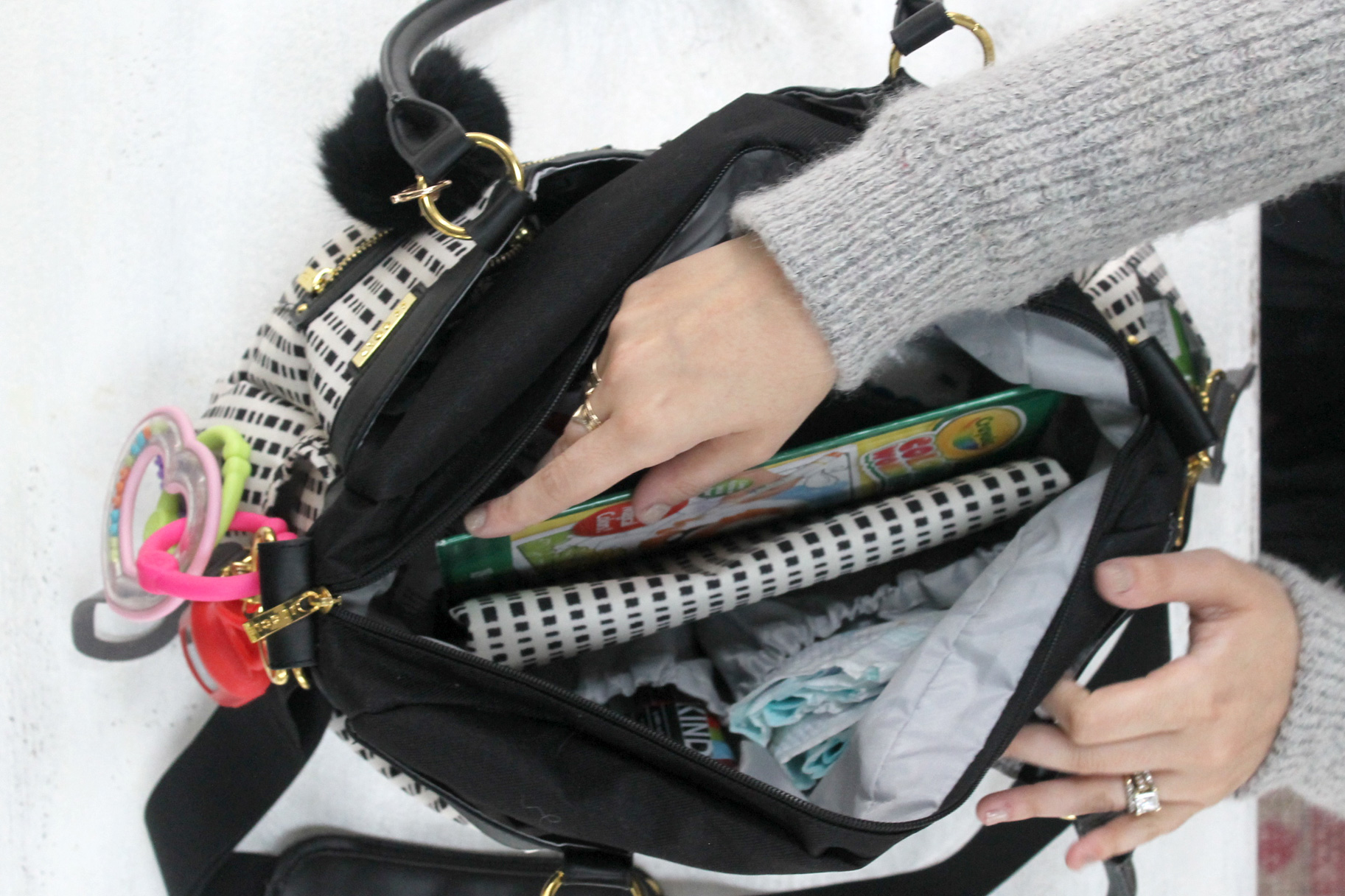 And by the way: the JJ Cole Satchel Diaper Bag comes with grips™ stroller attachments so you can hook your diaper bag onto your stroller handles. You can either keep them in one of the many pockets of the bag, or you hang them from the sides of the bag. And fret not: the stroller attachments easily fit on any type of stroller handles. It is so nice to be able to grab something from the diaper bag while out and about without having to  blindly dig around underneath the stroller trying to find what you're looking for. I cannot sing their praises enough. Built in stroller attachments = life changing.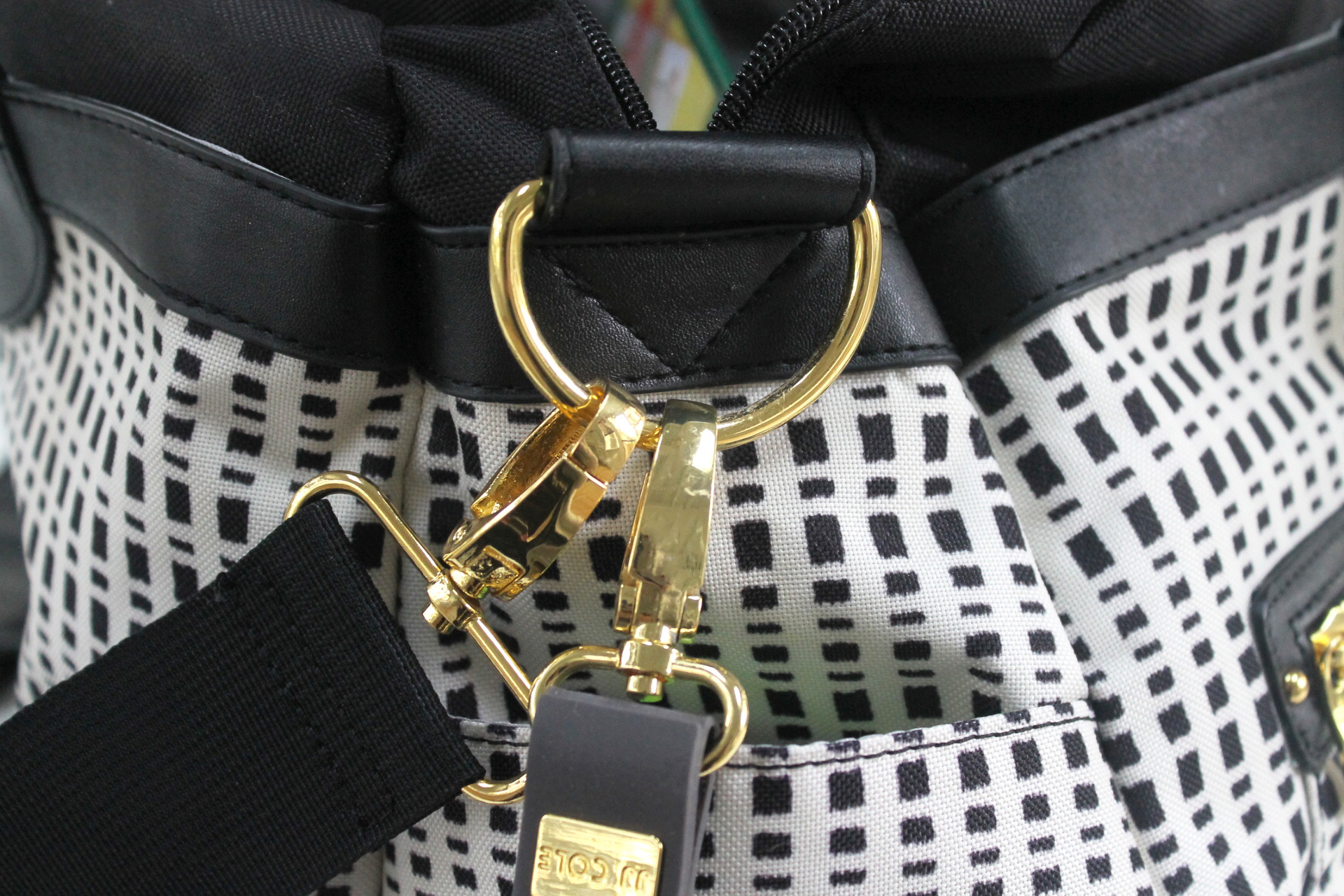 Typically I use only the long strap on a bag – I find it easier than trying to carry a heavy bag by too-short handles – but that's not at all the case with the JJ Cole Satchel Diaper Bag. The padded shoulder strap is fantastic, but even the handles are plenty long and can be  held or comfortably worn on the shoulder.
In case you were wondering: ice cream at The Parlour in Downtown Durham was ah-mazing.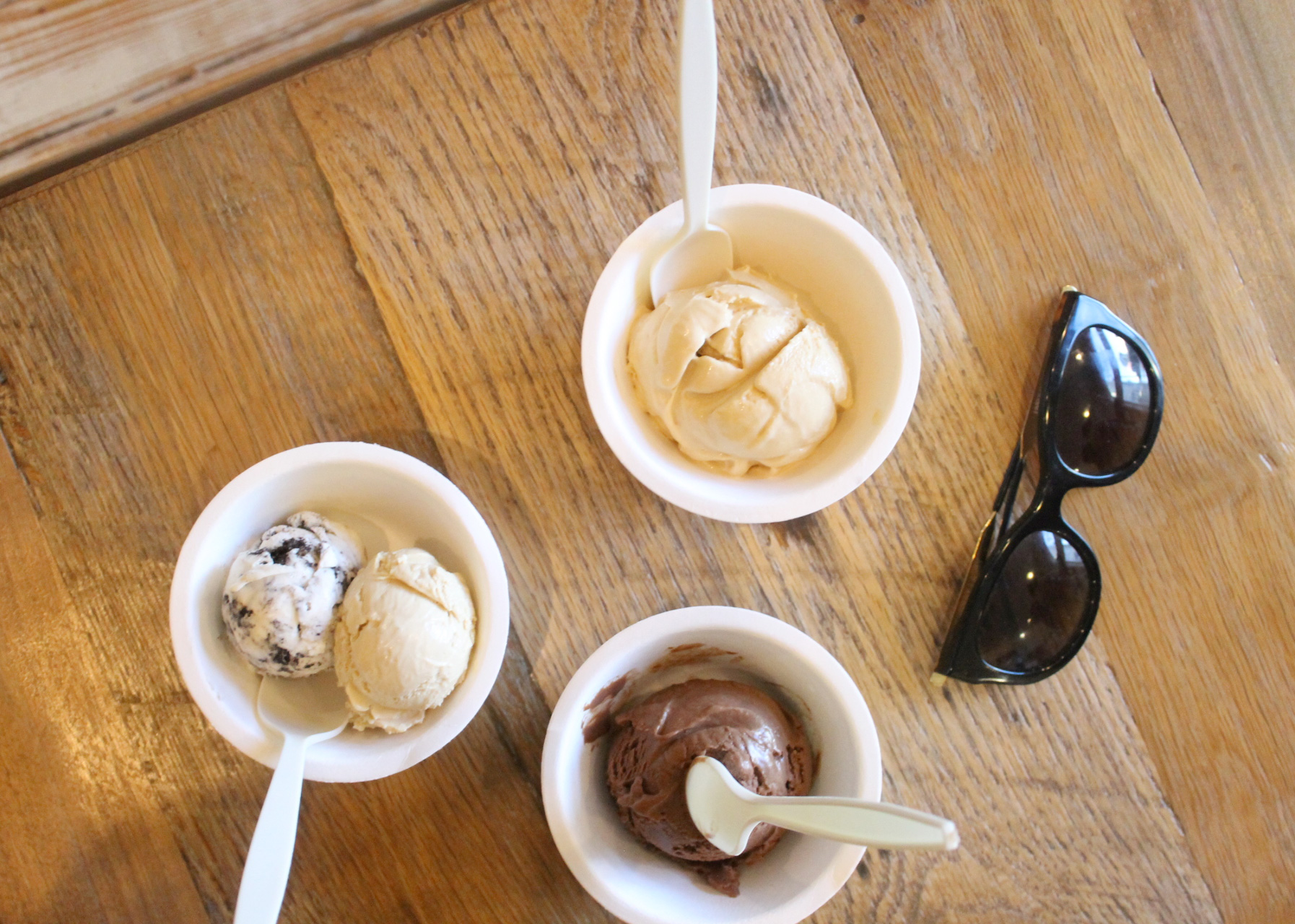 And having a super organized diaper bag to easily grab wipes for the ice cream aftermath saved the day.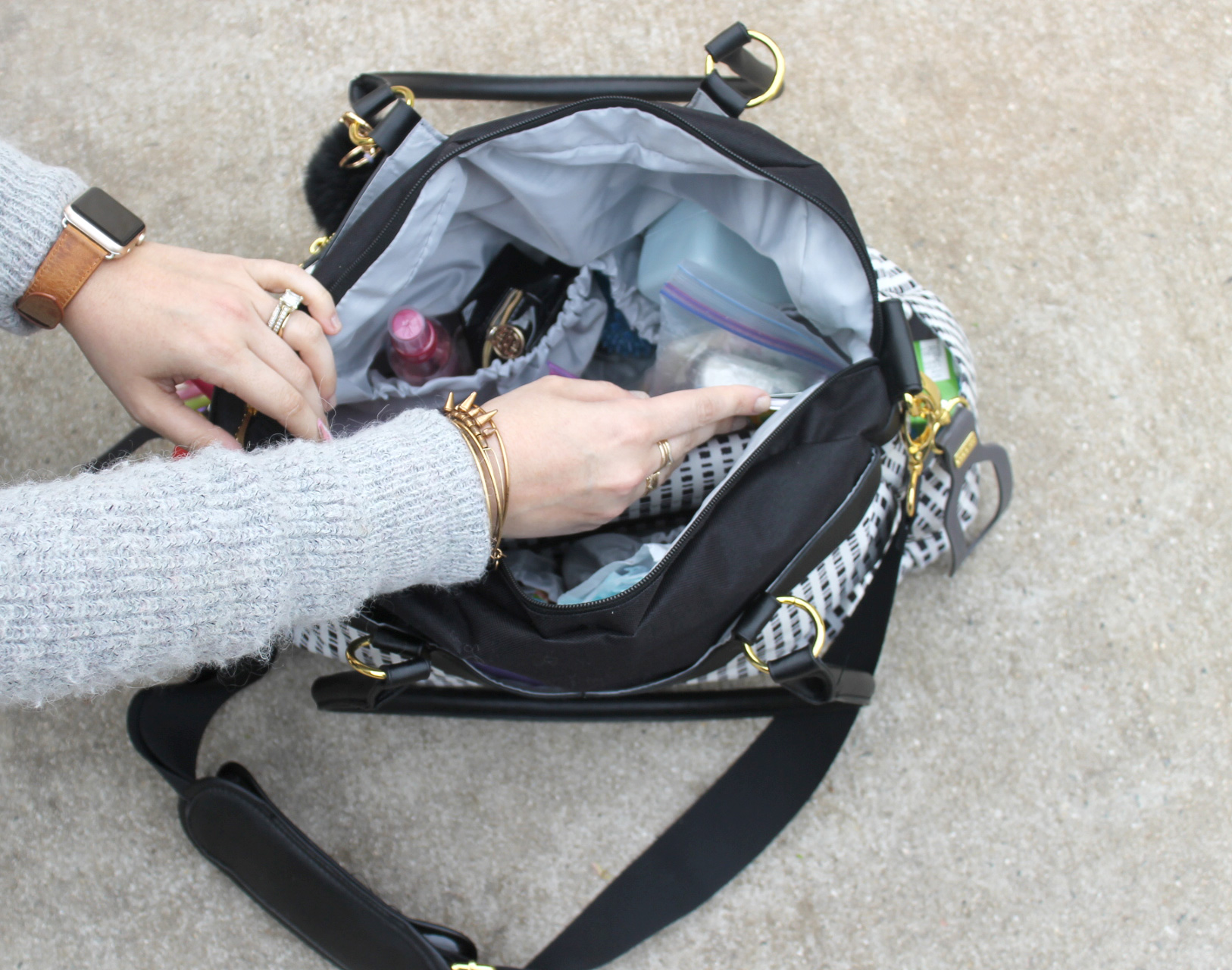 This is a sponsored post written by me on behalf of JJ Cole®. Thank you so much for supporting the sponsors that make Glitter, Inc. possible!