This announcement is exactly what you think it is; hubby and I are thrilled to announce that we're pregnant and are expecting baby number two this Fall! We're already 18 weeks along, but it felt right to keep the secret between us and our immediate family, before sharing with the world. We experienced miscarriage before we had Scarlett, so I tend to wait well into our pregnancies before we share the incredible news. Thankfully, we're carrying a healthy, growing baby, and it's time to share! It feels so much more real going public with the news. I feel like I can finally breathe a sigh of relief, and embrace this growing bump.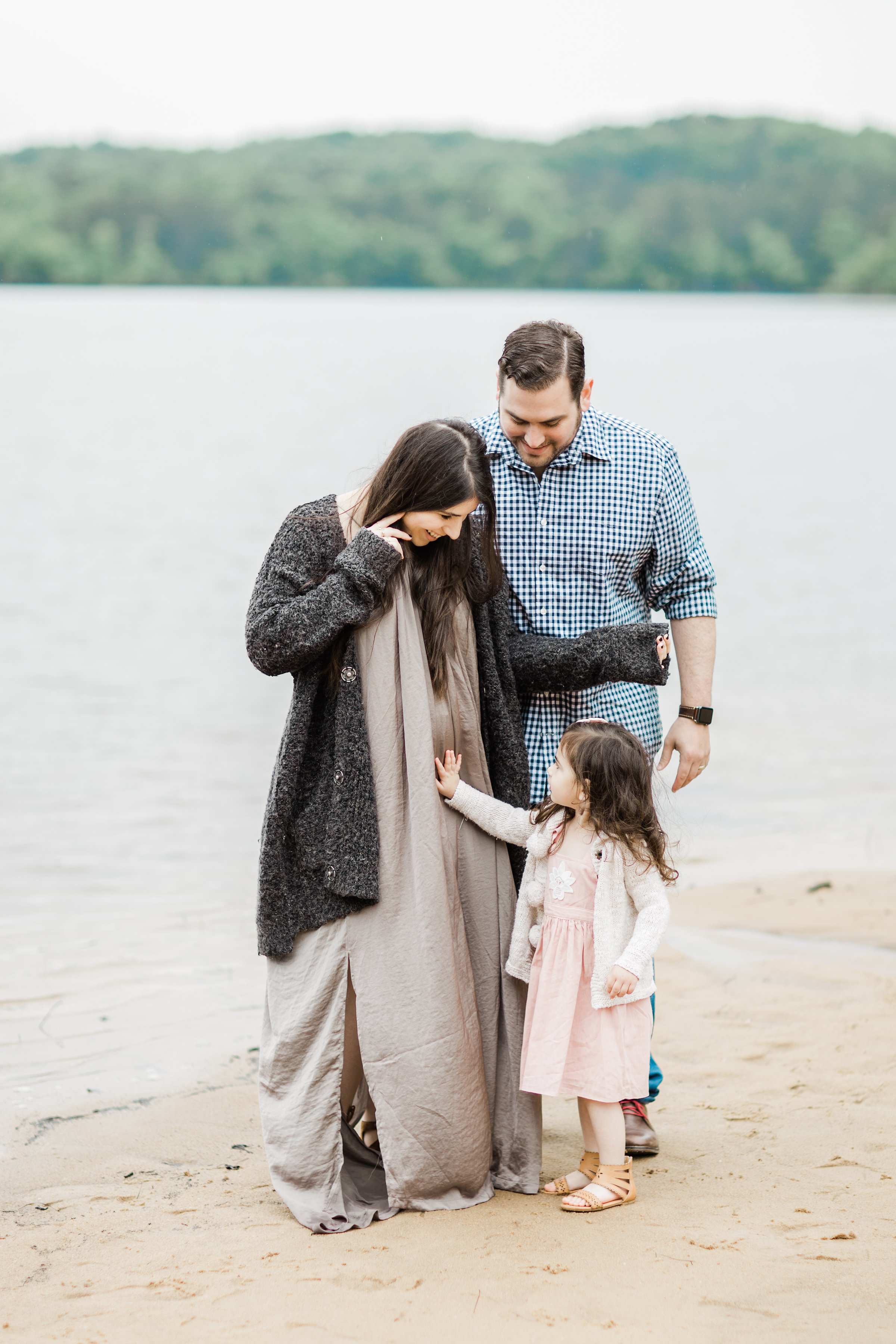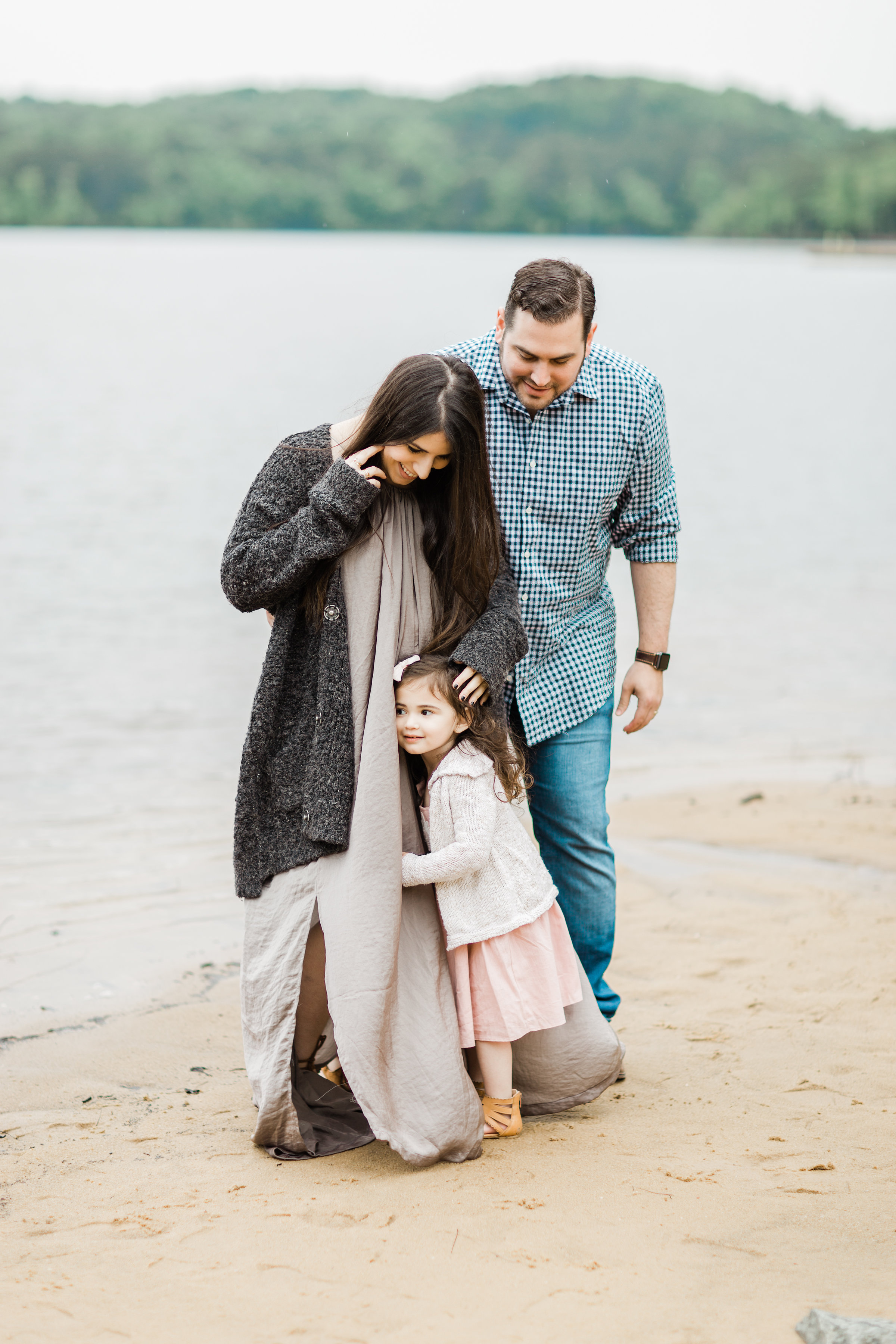 Baby number two is due at the beginning of October, but because Scarlett was almost a month early, we're looking at a September to October "window." Here's to hoping this one stays in as long as possible!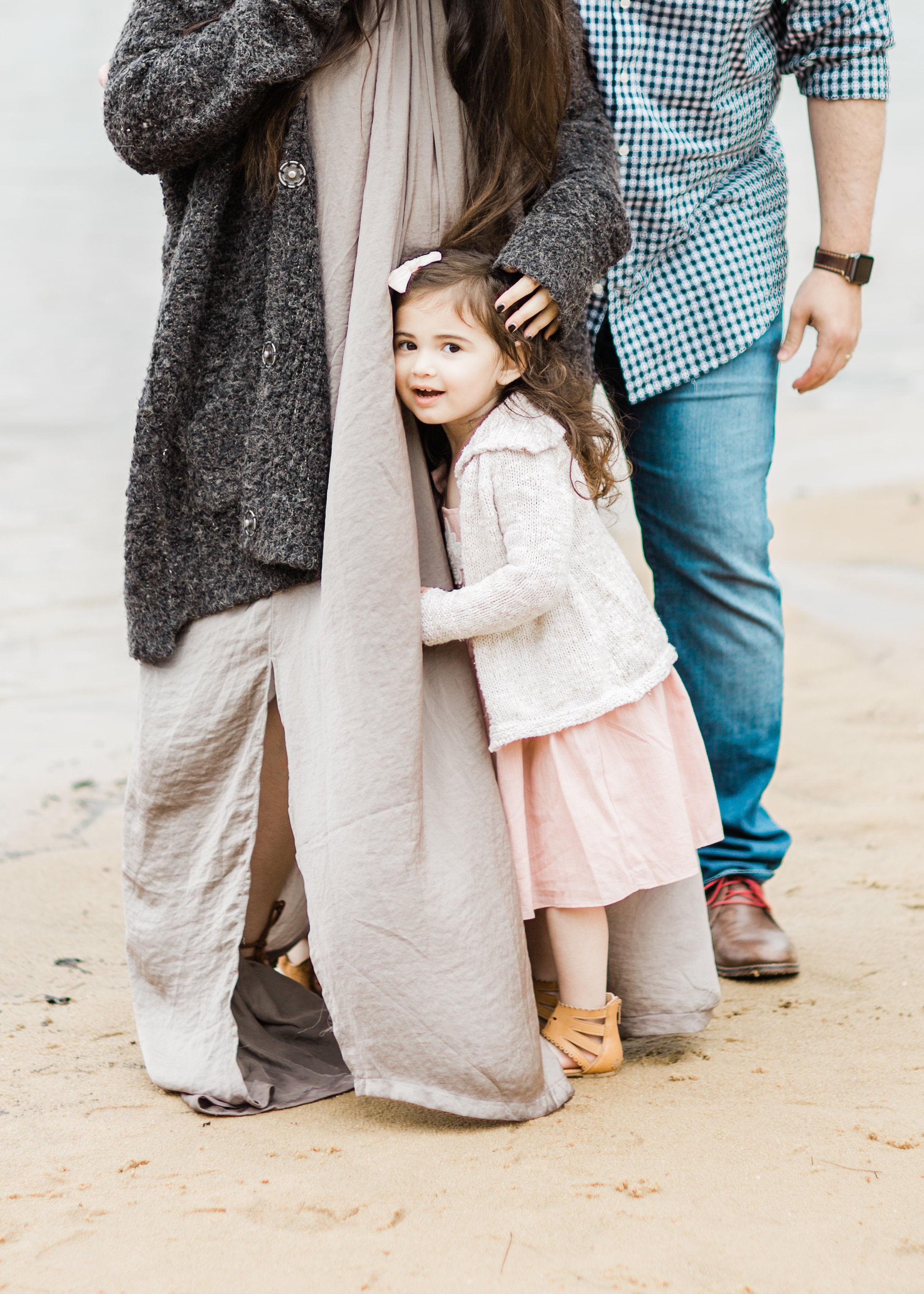 If you've followed along for a few years now, you'll probably know that hubby has been ready for baby number two from the moment they wheeled Scarlett out of the OR. (You can read more about Scarlett's birth story here.) I always wanted a big family – as did he – but after Scarlett – I needed time to settle into motherhood and to feel like myself again. Or at the least, some version of my old self. It takes time to feel confident in your ability to be a good mom, and it also takes time to heal. Emergency c-sections are no joke. I finally felt ready a few months back, and so, we leapt.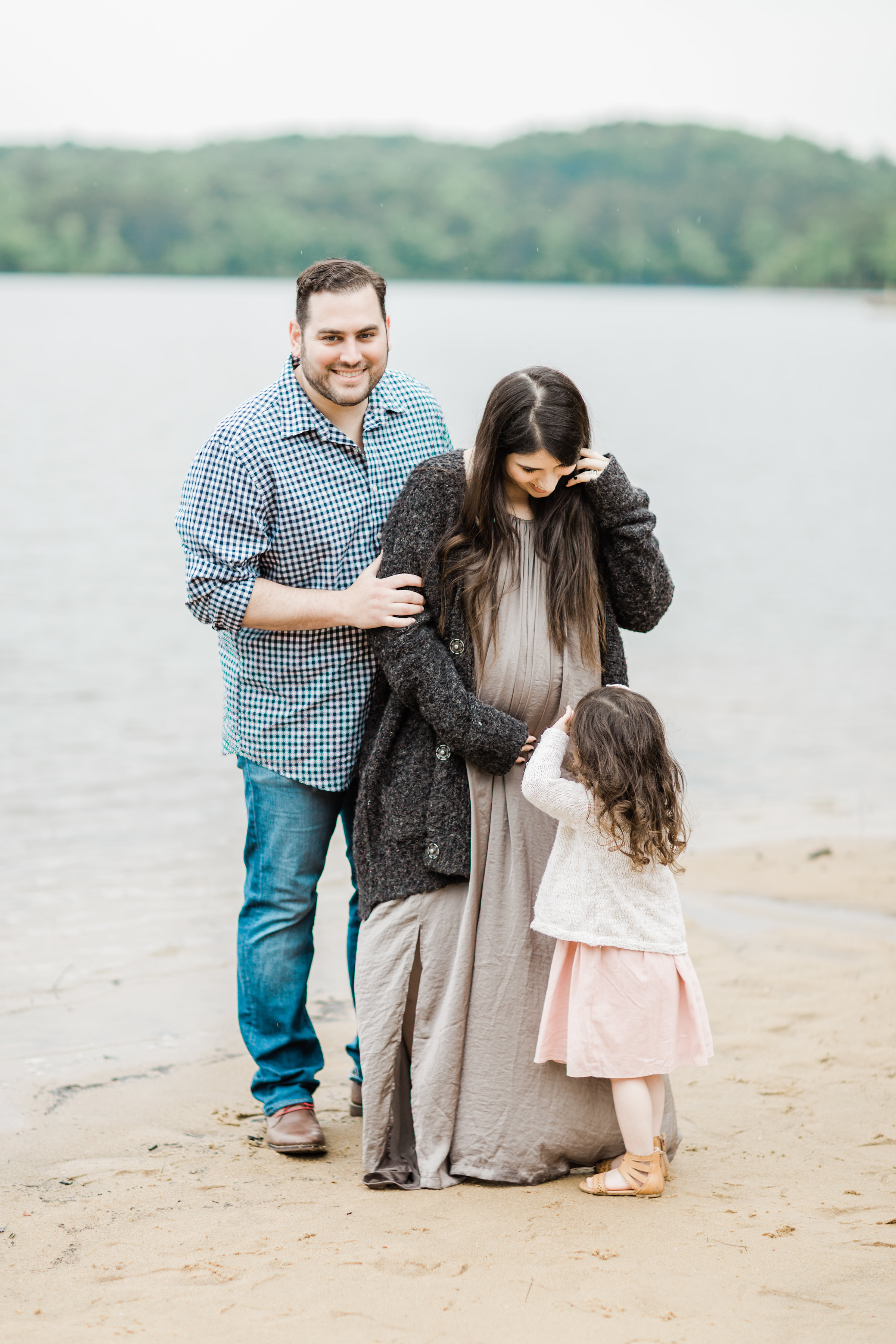 Knowing how amazing it is to have Scarlett in our lives has made this pregnancy news all the more exciting for us. I dream about what our new baby will look like, be like, sound like, smell like. I scroll through old videos of Scarlett as a baby and tear up. I'm feverishly making lists and planning parties and room designs, and simultaneously taking it slower, enjoying moments with Scarlett, and reminding myself that we've done this before, and can do it again.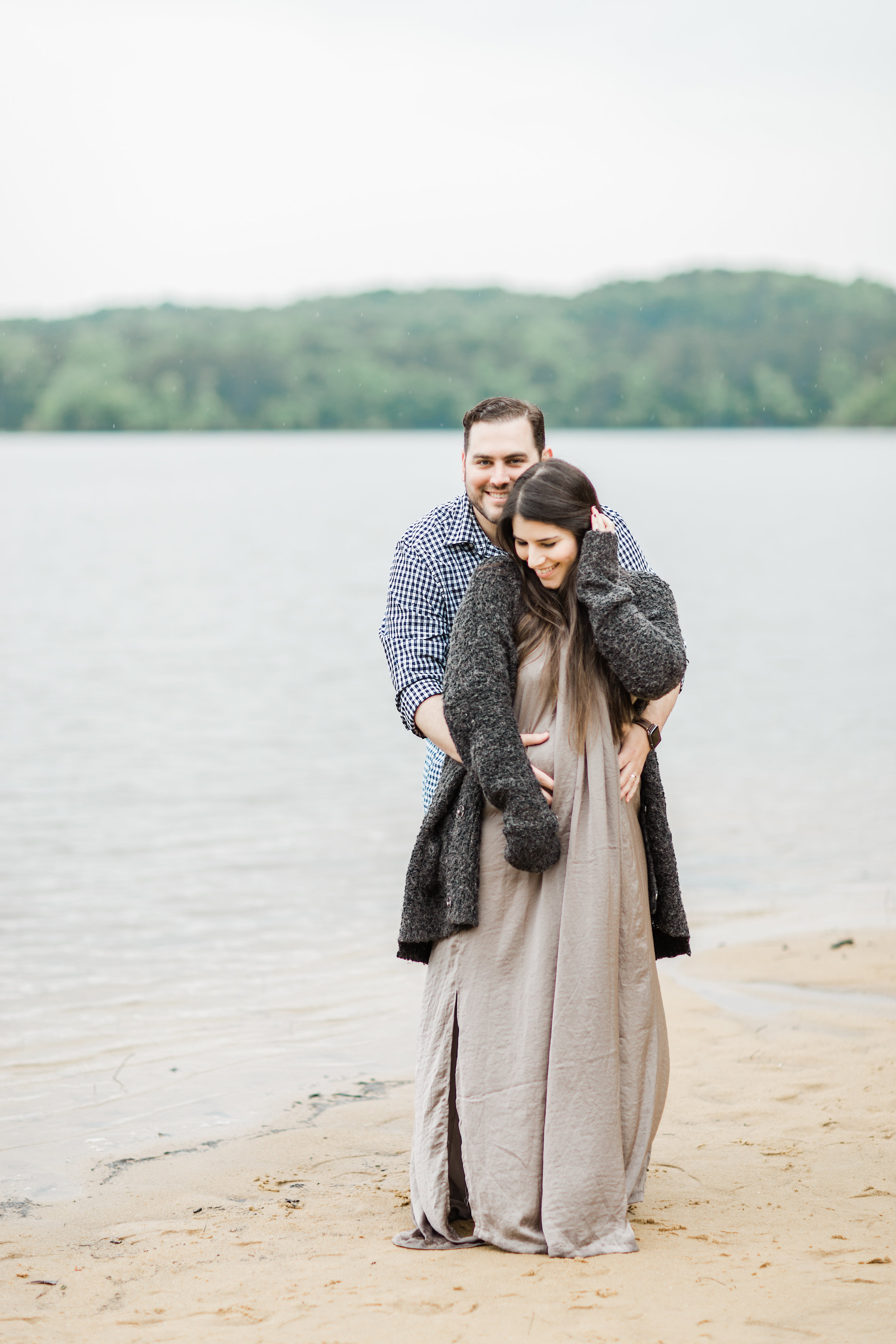 I can't say that the nerves haven't reared their ugly head. Mostly I worry about how we'll manage, how we'll juggle it all, how we'll make it work so far from any family, and how Scarlett will fare. I'm least worried about how Scarlett will adjust. She already seems excited with the news, though she continues to remind us that she's the baby at random moments throughout the days and weeks. More than anything, I wish I had my family nearby. It pains me to think we're raising our babies so far from my own family; whom I'm incredibly close with. But everyone has rallied around us, especially with the wonderful news, and I know they'll be here when I need them. And hubby has been nothing but over-the-moon excited and reassuring, and I know, as a team, we can do anything.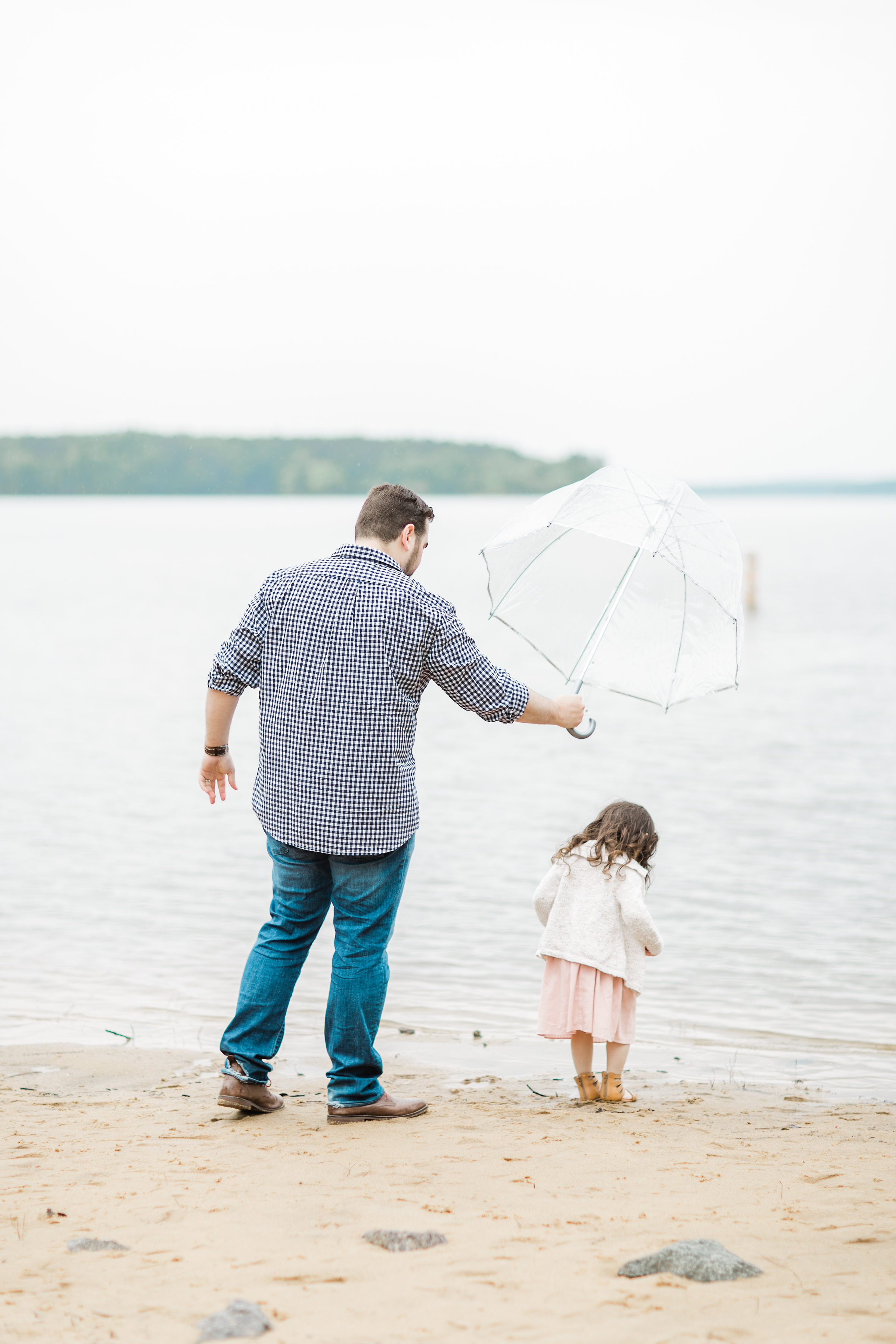 If anyone has any advice at all about making it work with two little ones – especially far from family – I'm all ears. I've been reading any and every article online about parenting two kids and staring at chubby little babies in fellow moms' shopping carts at the store like a maniac. Can you tell I'm nervous and excited and every emotion in between?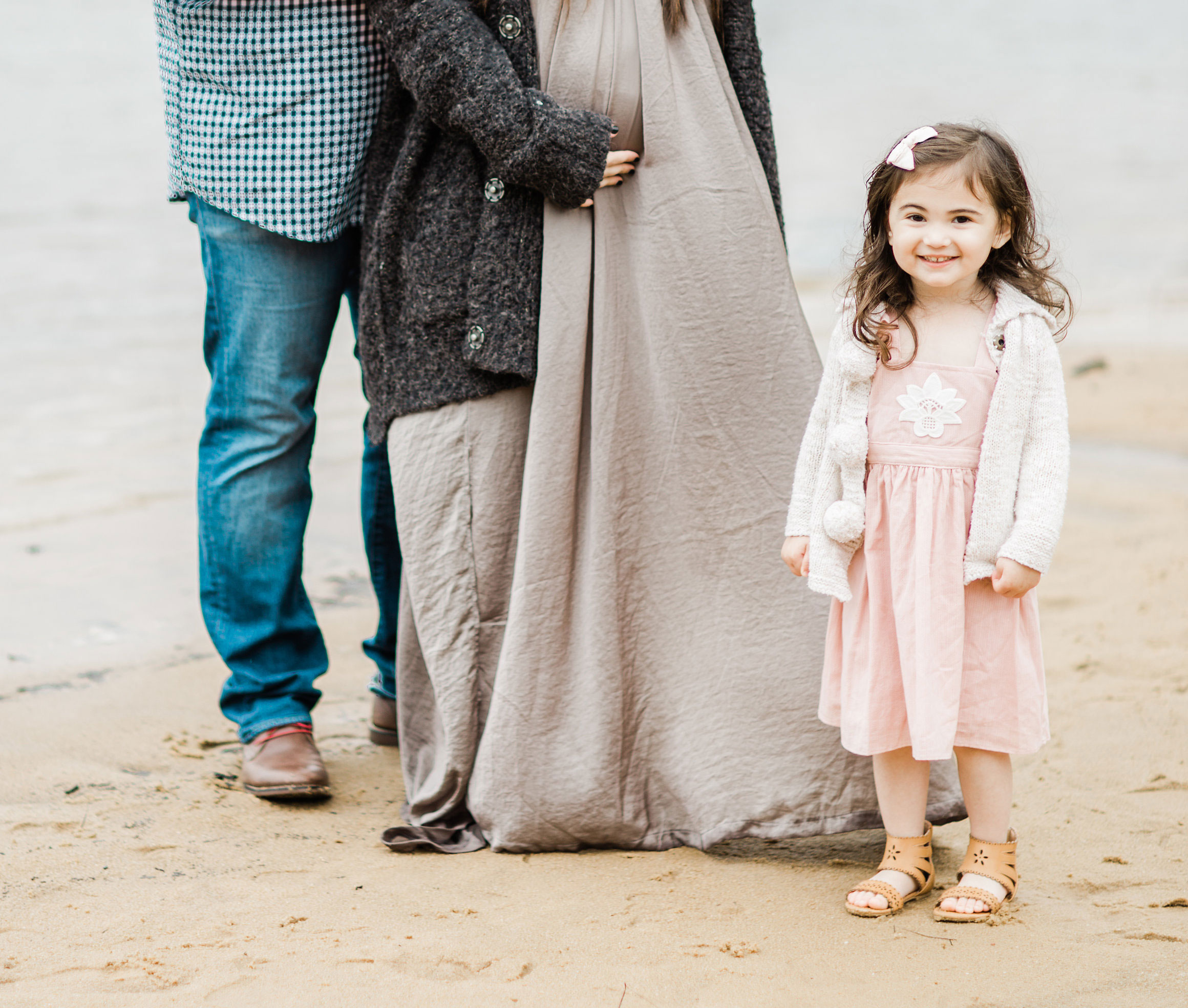 I'm so grateful to all of you for following along. This little blog of mine will continue to be full of fashion, beauty products I love, parties I can't stop throwing, recipes I can't stop making, travel, life, and peeks at our growing family. Now I'm off to plan Scarlett's third birthday, a sprinkle/summer barbecue, and a gender reveal! Any guesses? Boy or Girl?
My Outfit: Knot Sisters Silk Maxi Dress (Non-maternity and under $100!) // Free People Boucle Slouch Cardigan // Dolce Vita Jasmyn Ghillie Sandals
Scarlett's Outfit: Victoria Beckham for Target Toddler Girls' Blush Ruffle Strap Flower Appliqué Dress // Target Cardigan // Target Toddler Embroidered Gladiator Sandals // Target Clear Bubble Umbrella
Mike's Outfit: Gap Men's Gingham Button-Down Shirt // 7 For All Mankind Jeans // Cole Haan Shoes
Photo by Annie Watts Photography for Glitter, Inc.
This post contains affiliate links, which means that if you click on one of the product links, I'll receive a small commission. Thank you so much for clicking through and helping to support this little blog business of mine! Read more about our site, privacy, and disclosure policies here.