With Valentine's Day only a few weeks away, it's time to get started on those sweet, handwritten valentines.  Yes, Valentine's Day is one of those holidays where I like to go old school. (It's just too bad we can't tape brown paper lunch bags to the back of our chairs to collect the little notes.) Plus, let's be real, I am totally and utterly behind on the holiday cards (i.e., the cards that never were), so Valentine's Day is as good an excuse as any to send a little love.
As the brilliant Julia Child once wrote, "Valentine cards had become a tradition of ours, born of the fact that we could never get ourselves organized in time to send out Christmas cards." – Julia Child, My Life in France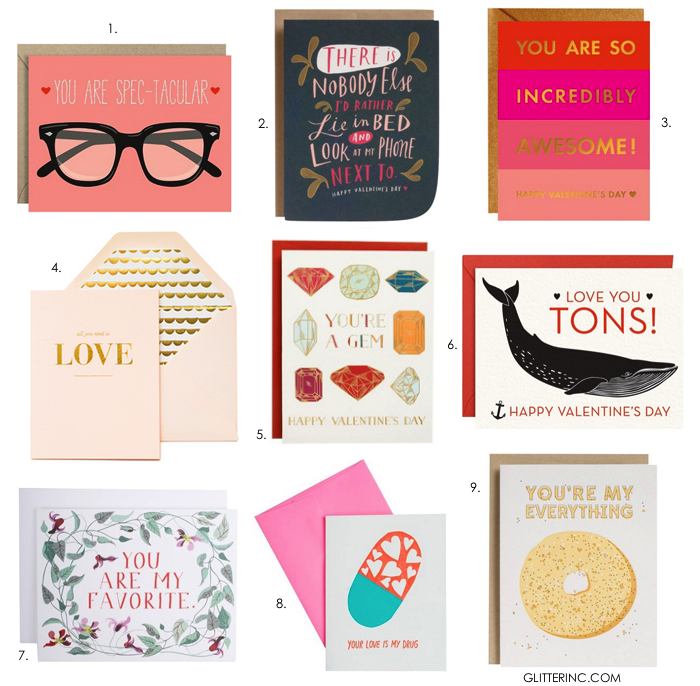 Get the Cards: 1. You are Spec-tacular // 2. Look at My Phone // 3. You Are So Incredibly Awesome // 4. All You Need is Love // 5. You're a Gem // 6. Love You tons // 7. You Are My Favorite // 8. Your Love is My Drug // 9. You're My Everything
If you're looking for even more adorable snail mail options, check out last year's round-up … most of the cards are still available online.