After scouring the traditional stand-alone mass baby retailers – think buybuy Baby, Babies"R"Us, etc. – most design-conscious parents-to-be are typically left fretting over the lack of beautiful and modern design in nursery furniture and decor.  (I know by my second chain store, I began to visibly cringe at the sight of dark brown cribs and bed skirts covered in cartoon characters.)  But fear not, there are so many beautiful and well-curated online nursery design sites, and thank goodness for that!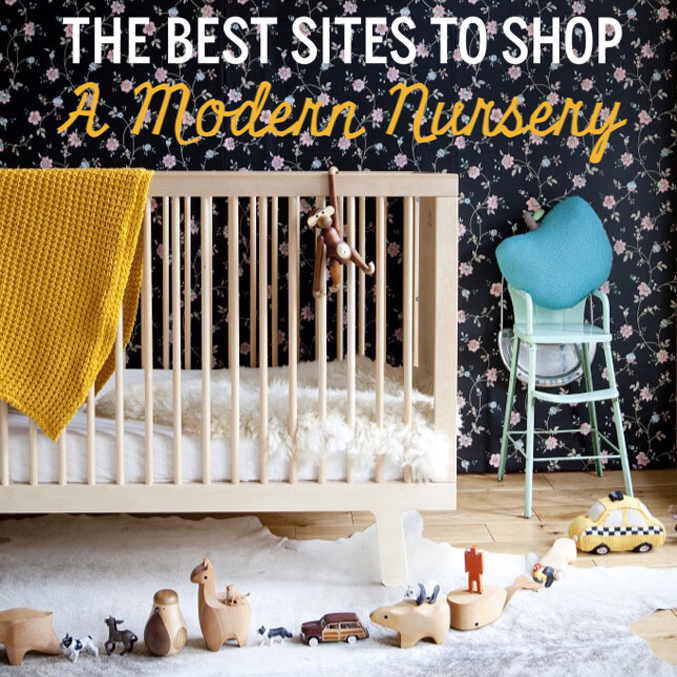 So without further ado, these are 10 of the best sites to shop for your nursery furniture and design from the comfort of your own living room …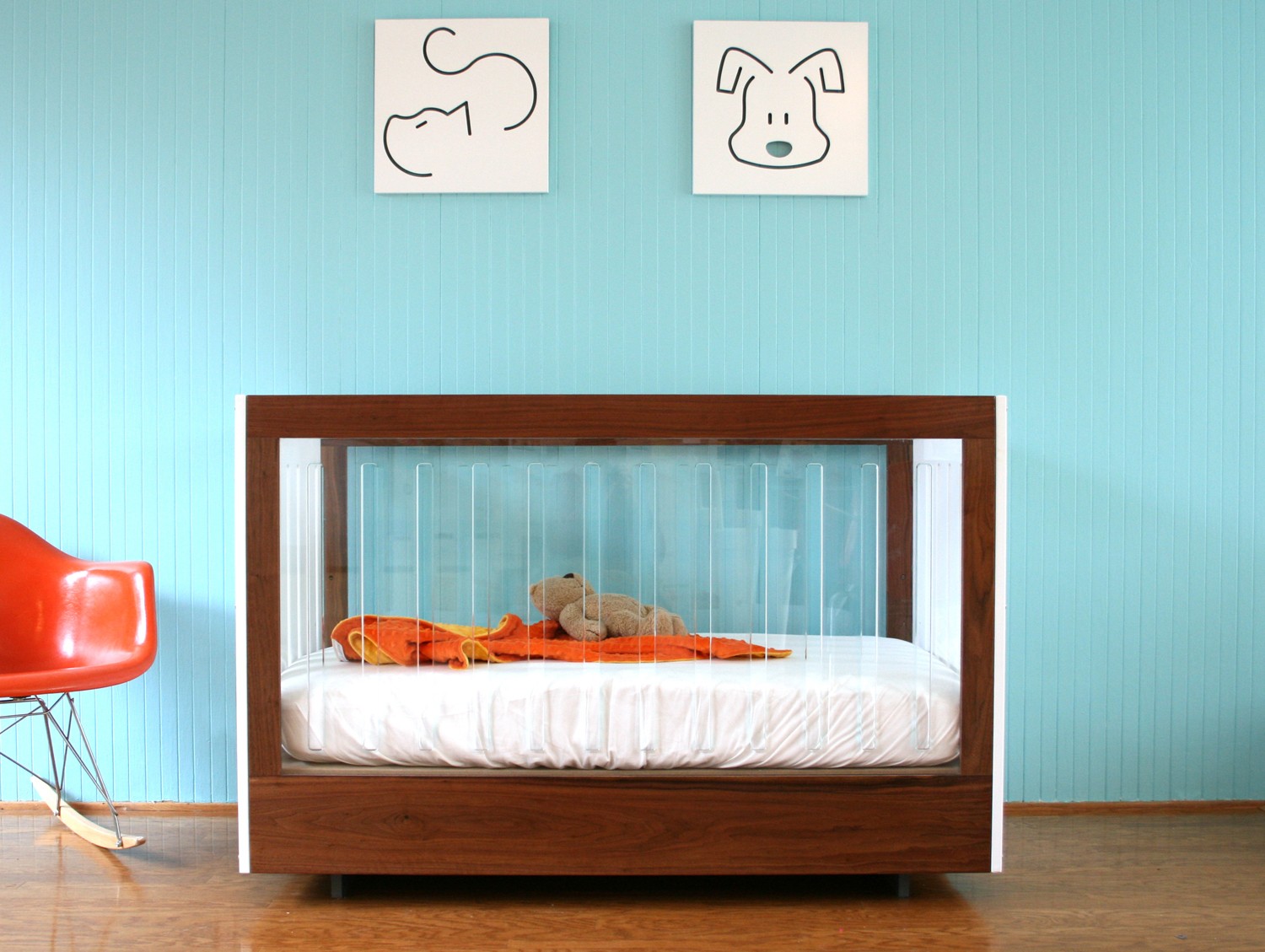 1.  AllModern:  Carrying a huge range of modern furniture, decor, bedding, baby gear, and toys, AllModern really is a design-forward one stop shop.  (Spot on Square 2 Piece Crib Set)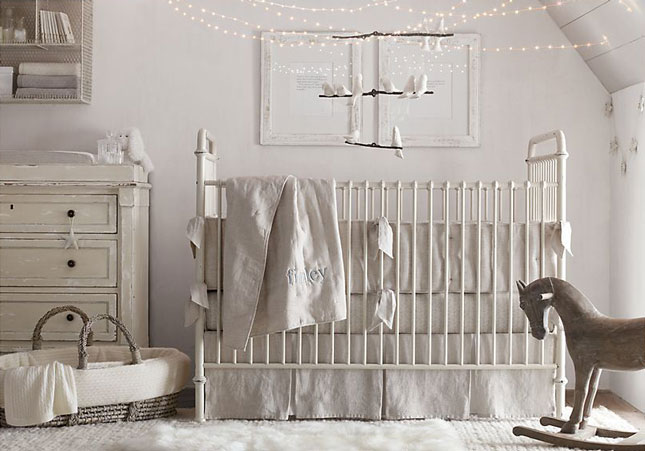 2.  RH Baby & Child:  Restoration Hardware has the vintage-meets-modern thing down cold, and their baby and child lines are no exception.  Their rustic-touched pieces are almost regal, and the furniture is perfectly mix-and-matchable. (Millbrook Iron Crib)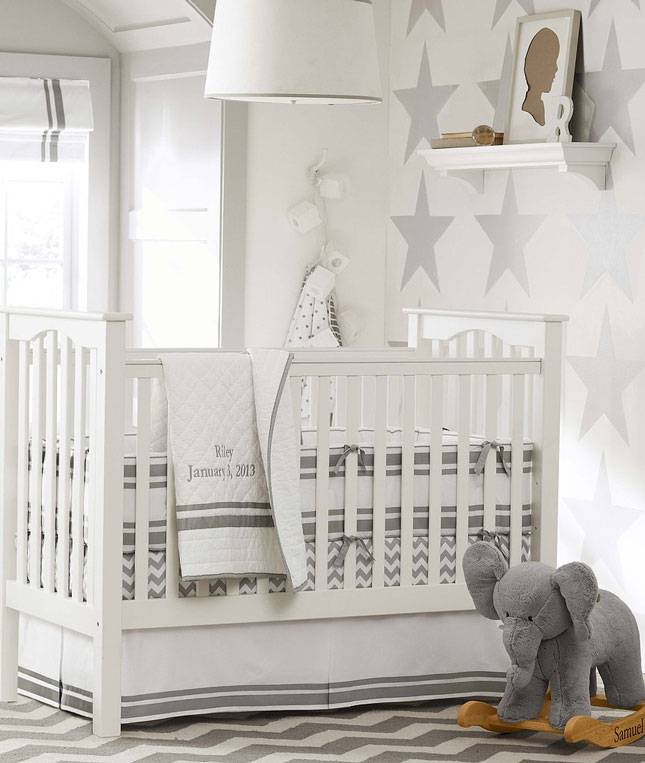 3.  Pottery Barn Kids:  Pottery Barn makes the most classically-designed and well-made furniture I have seen, and with showrooms around the country, if you need to see the pieces in-person, this is a great place to start.  (Shopping tip: keep an eye out for their big furniture sales!) (Harper Collection)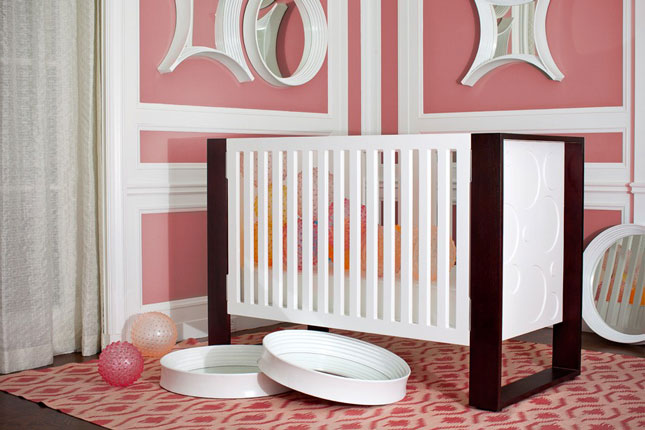 4.   Giggle: Giggle is another online baby superstore, carrying everything from modern furniture to bedding, baby gear, apparel, and so much more.  (Nurseryworks Aerial Crib)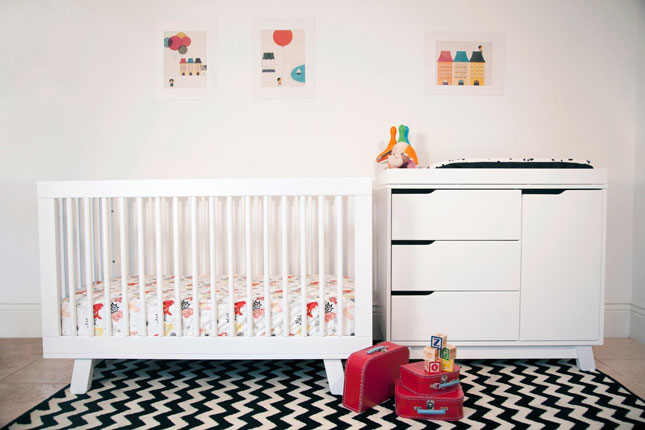 5.  Right Start:  Carrying everything from nursery furniture to safety gear, RightStart really does have the new parent covered, but with so many affordable and attractive furniture and decor options, RightStart is also a great nursery design contender.  (Babyletto Hudson Crib Set)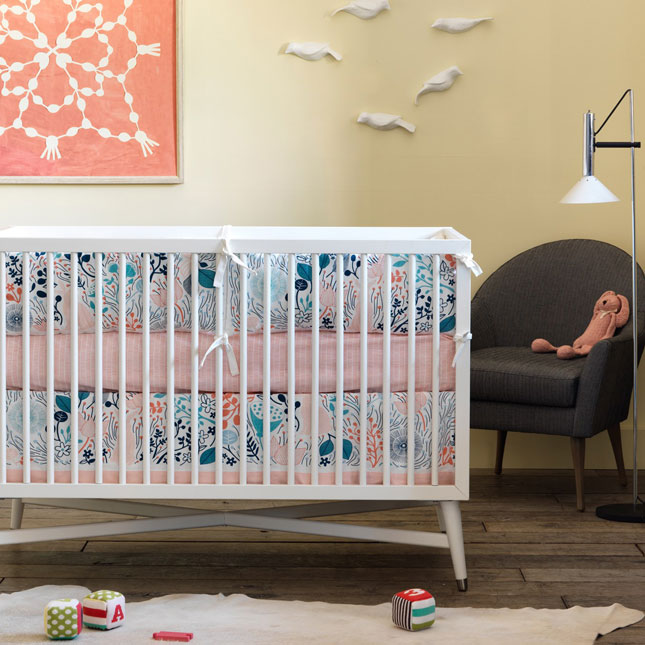 6.  DwellStudio:  With their Mid-Century furniture design and gorgeous signature fabrics, DwellStudio is the modern nursery brand you see popping up all over your nursery Pinterest boards.  Prepare to fall in love.  (Mid-Century White Crib)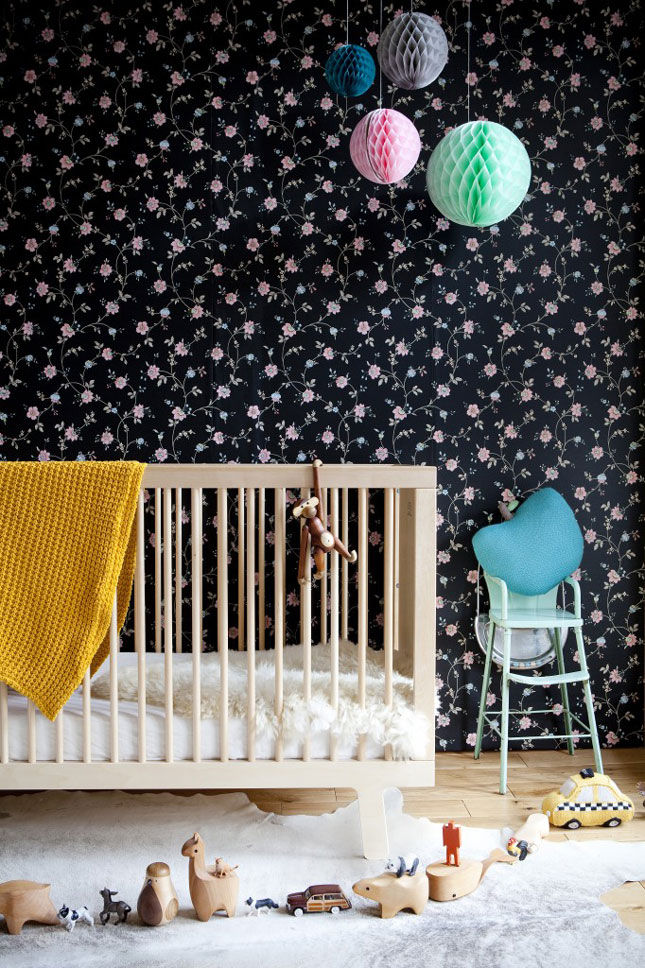 7.  2Modern:  For the truly modern parent, 2Modern carries all of your favorite furniture brands, adorable bedding sets, and the most charming of lighting. (Sparrow Crib by Oeuf)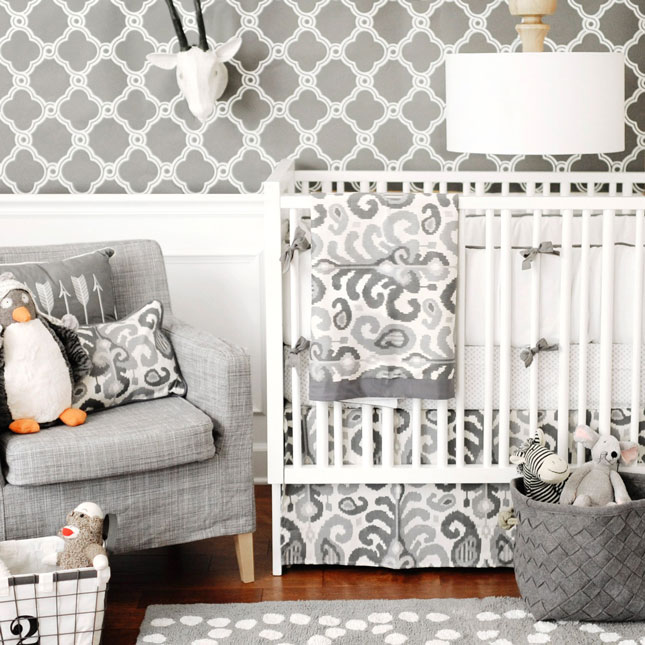 8.  Layla Grace: Everything Layla Grace has to offer is practically dreamy with all of the best in modern furniture, so many gorgeous fabrics, handmade toys, stunning lighting, and more.  (Neutral Crib Nursery Bedding Set in Urban Ikat Gray)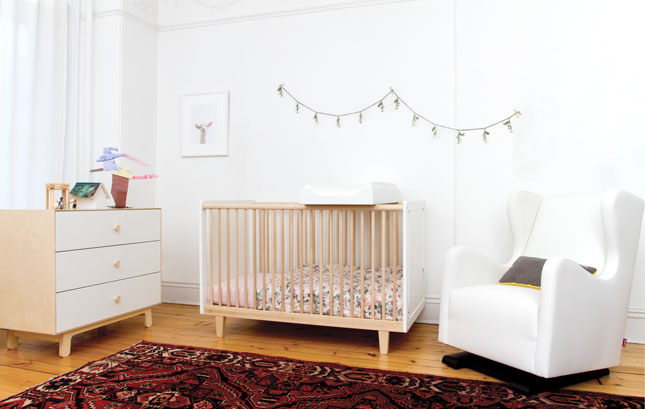 9.  Modern Nursery:  Modern Nursery offers a huge selection of sleek nursery furniture, wall decals and wallpaper, mobiles, rugs, and so much more.  Be sure to sign up for Modern Rewards to earn as you buy.  (Rhea Birch Nursery)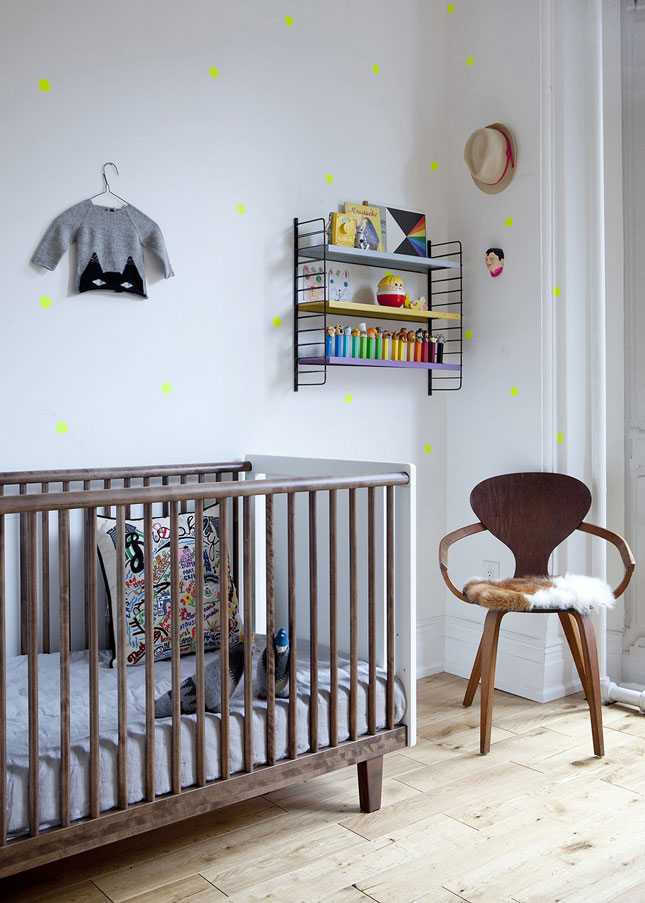 10.  fawn & forest: fawn & forest does an amazing job of collecting some of the most beautiful modern nursery and decor designs by the latest up-and-coming brands.  This site is not to be missed if you're looking for beautifully modern nursery decor.  (Oeuf Rhea Crib in Walnut)
What are your go-to nursery design and decor destinations? Are you leaning towards modern or vintage (or somewhere in between) for your little one's nursery design? Talk to us in the comments below!