We just got home from sunny California on Sunday, and I'm already having California withdrawals. We divided the trip up between  San Diego and LA, so I thought I'd share Part one first, the LA update with a few highlights and favorite places around LA.
By the way, LA is one of those cities you could spend weeks in and still miss out on so much. We're hoping to get back soon, but in the few days we were there (and with hubby's residency interviews in between), these are the things we were able to hit up. Such a crazy cool city. Have you been?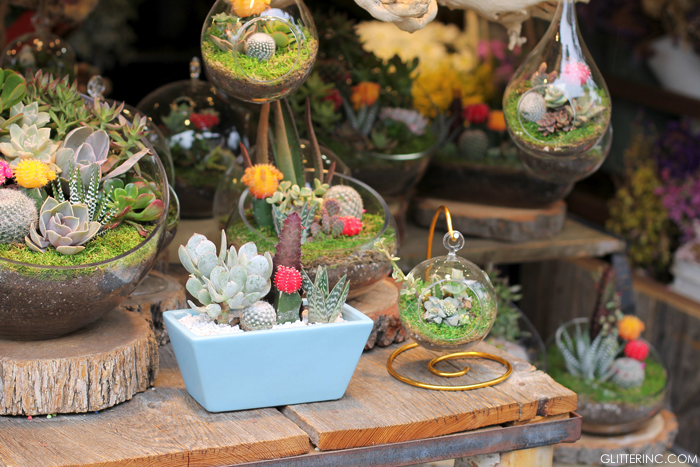 VISIT
The Grove/LA Farmers Market: Between the awesome outdoor mall (The Grove) and the LA Farmers Market chock full of great food, you could play here all day long. Let's just say I found it hard not to walk away with arm-fulls of succulents and candied nuts.
Anthropologie at The Grove: Like most Anthropologies, the Anthro at the Grove is a great one. Also, biggest Sale section I've ever seen at an Anthropologie … I call that a win.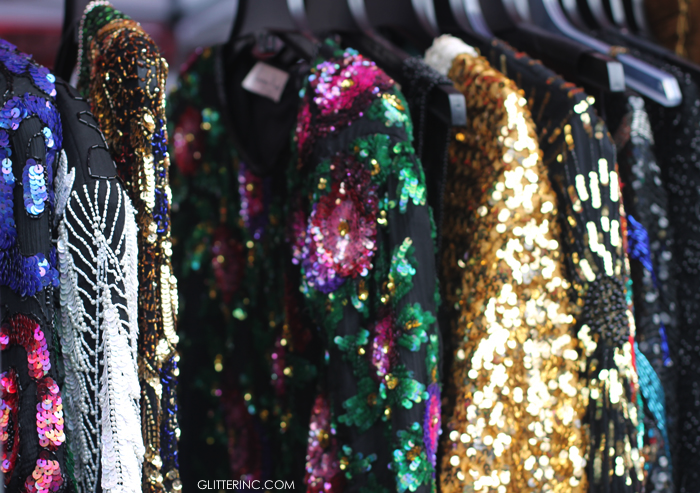 The Rose Bowl Flea Market: Held the second Sunday every month at the Rose Bowl Stadium, this is the mother of all flea markets. Basically the Rose Bowl Flea Market is a yard-sale-meets-estate-sale on steroids, the Disney of flea markets – from metal signs to wedding dresses to antlers to furniture to lion statues to gaudy jewelry to antique everything. It is awesome. (Read my full Rose Bowl Flea Market Shopping Guide, here.)
Rodeo Drive: Iconic shopping … that most of us can't afford. But hey, there's always window shopping (and the window displays are bananas, natch.)
Beverly Connection T.J.Maxx and Nordstrom Rack: Wear your comfiest shopping gear and go with your game-face on … these discount stores are crowded and cluttered and full of magic and couture. Enjoy!
Beverly Hills: Take a drive through Beverly Hills – the houses are incredible.
Santa Monica Pier: There's a ferris wheel and a gorgeous ocean view … it doesn't get much better than that.
Abbot Kinney Boulevard: This area is hipster shopping paradise.
EAT
Haru Sushi: Thanks to my Dad who is the master at finding incredible and affordable meals in any city, we wound up in this tiny sushi restaurant. Truly a hole in the wall, with rules on the menu like "Substitutions will be politely declined", on first glance, this restaurant seems … well, meh. I kid you not, the meal was anything but meh. It was so ridiculously good, I'm still having dreams about the tuna. Order the Lava Stone (fried rice balls topped with spicy tuna, black caviar and avocado) and the Tuna Carpaccio.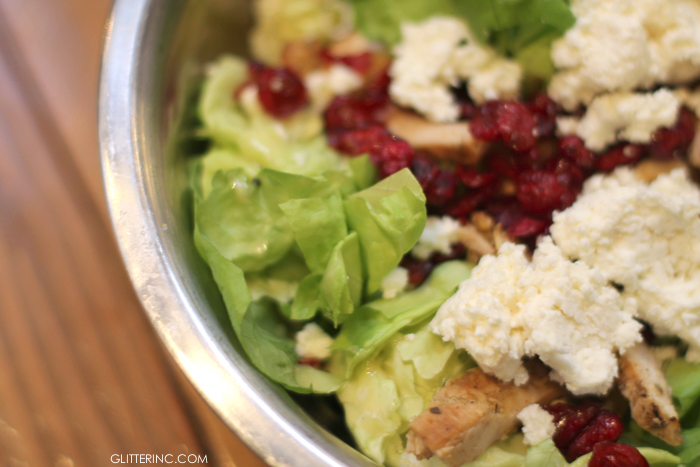 Joan's on Third: I love love love Joan's. I nearly cried when I found out it was exclusive to LA, because I would happily visit this place at least once a week in my own hometown.  Joan's on Third is a Gourmet Marketplace and Café complete with homemade mac 'n cheese, soups, cheese, bread, desserts and more. Take a load off and sit at one of the communal farm tables for one of their huge salads in awesome stainless steel salad bowls. (Mental note: never serve salad in ordinary bowls again.)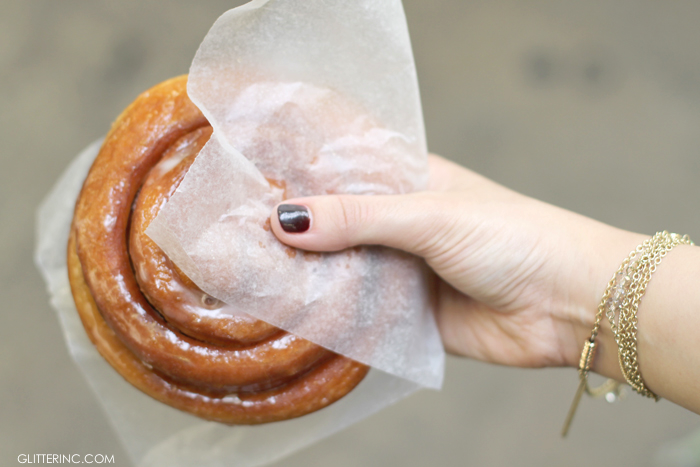 Bob's Coffee & Doughnuts in the LA Farmer's Market: Both the coffee and the doughnuts are solid at Bob's, but it's the cinnamon rolls that are truly epic. A little bit like eating a homemade packaged cinnamon bun, this thing just tastes like childhood.
Thank you so much for all of the LA recommendations! We can't wait to go back.