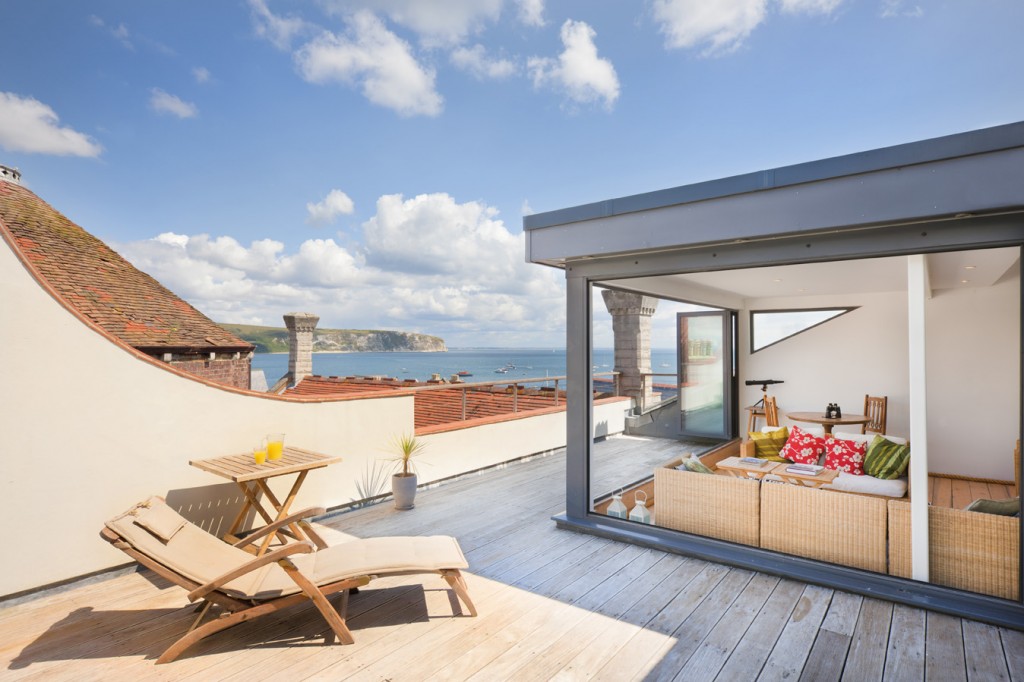 I swear feel like I dreamed up this stunning seaside home.  (Also, considering it's on the English Channel Coast, I'm assuming I miss London … a lot.)  Built around 1850 of Purbeck Stone, the building itself has had many lives.  Local legends suggest it has been used as a pumping station, a fish market and a lemonade factory.  And today it stands as my very own rustic-meets-eclectic dream home.  (Or so I wish!)  The home sits alongside the sea (with a stunning view) and it's minutes on foot to it's own private beach, a sailing club, and shops.  And in case you didn't know (because I definitely didn't!), Dorset, the town this home is in, is a county in South West England on the English Channel coast.
A rainbow staircase?  Told you it was my dream home.
This house has a whole lot of character and plenty of history.  Some of the structure, such as the stairs and crane are old architectural salvages from London, once used as ballast for ships returning empty after having delivered Purbeck marble and stone.  And did you catch the sliding barn door entrance and the boat-turned high-top dining table?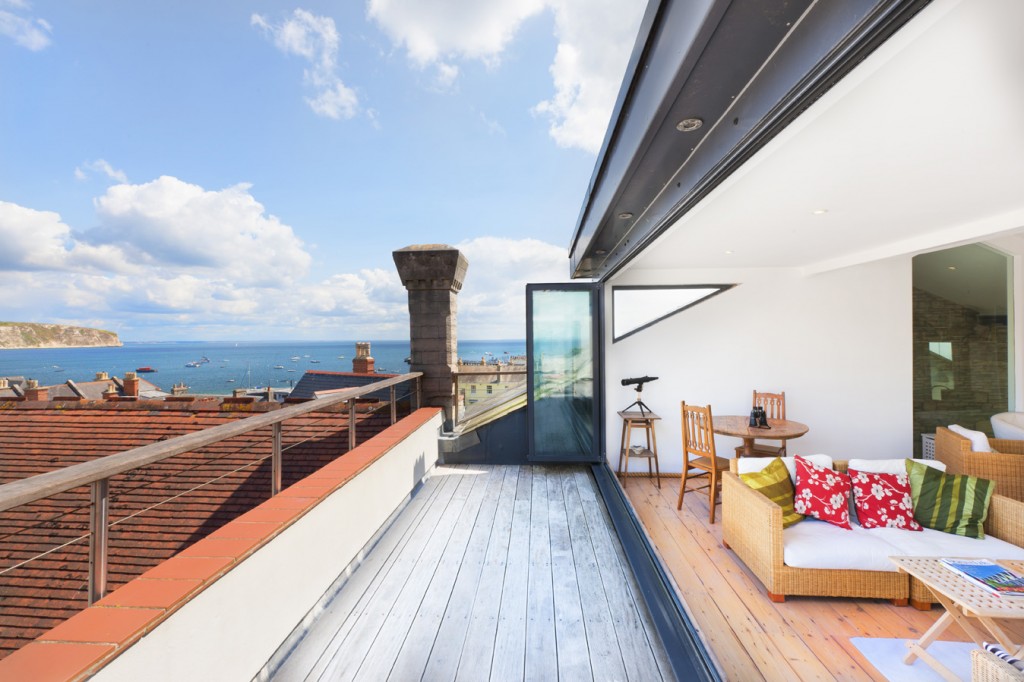 Are you swooning yet?
And in case you're in the market for a big, beautiful home on the English Channel, look no further.
This is a featured post in collaboration with, and sponsored by Savills. Thank you so much for supporting the sponsors that make Glitter, Inc. possible!