I didn't know I was a picture whore until I uploaded all of the photos from the TWO cameras we brought on our European adventure.  There were a lot.  And I agonized over which pictures to share (and procrastinated, trying to move into our new place, and get out of all of these boxes!); I also agonized over how few pictures we actually took of ourselves (#badblogger), and how much I miss pasta, and chips, and cheap wine.  But finally, I think I've narrowed down the photos.  First up is the star of the show, the reason I went on this crazy impromptu and totally unexpected trip to begin with: London (or at least, the first half of the London adventures … more to come).  I can't even begin to express how grateful I am to Rimmel and you, my readers — what an amazing experience.  So excited to share all of the fun little details of our trip!
London was beautiful and cold, grey in the way I actually sort of love London for the first few days, and sunny and bright the latter half of the trip.  We shopped and ate, and wandered a whole lot.  We had actually been to London two-ish years earlier for our Honeymoon and played tourists that time around, so this trip was all about exploring.
On afternoon one we ventured out into the city, mostly around Kensington, and had pub food for dinner (fish and chips were mandatory.)  Our first full day, Friday, we traveled by train to Wimbledon and visited Rimmel's headquarters (more on that later!)  After that, we trained just a bit further and spent the late afternoon checking out Hampton Court Palace (a favorite of King Henry VIII in the early 1500s).  I'm a bit of a history buff and I actually studied abroad for a semester in college at Cambridge … needless to say, I'm a big dork for castles.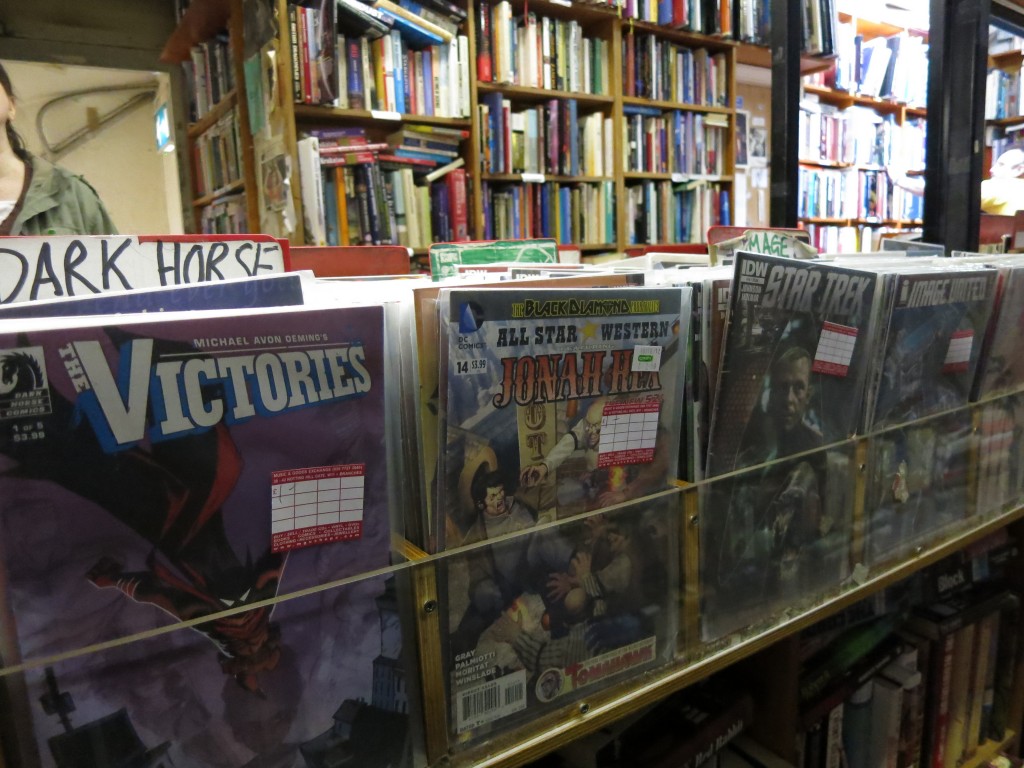 After that, Hubby made his way into book store after comic book store after book store.  Happy boy.
Day three, a Saturday, we went market hopping.  The markets in London are incredible.  I wish we had had time to visit every single market. Some were full of vintage treasures, some boasted the best food carts in London, some had clothing, and most were just a big hodgepodge of everything.  I loved the rows and rows of colored houses and the huge mix of stalls at Portobello Market.  (We didn't make it to Spitalfields Market or Camden Markets, though we heard really great things about those market as well!)  And by the way, The Hummingbird Bakery at Portobello: best black-bottom cupcakes ever.
And the fresh vegetables … I was missing my kitchen … but only for a split second.
Stay tuned: next up I'll be sharing the rest of our trip to London, and then all about my visit to the Rimmel London Headquarters, a.k.a., my dream makeup closet.  (After that, I'm talking Italy!)