This post is sponsored by Target; thank you so much for supporting the sponsors that make Glitter, Inc. possible.
Like most people, I head to Target with a list of essentials … and leave with a new pair of sandals, two outfits for Scarlett, snacks, at least one Nate Berkus decor item, and too many beauty items to count (plus, I usually forget one of the essentials, like laundry soap, and I'm back at Target in a few days time … not that I'm sad about it). This trip, it was lots and lots of nail polish, with one thing in mind: the perfect Spring manicure (because I am ready for all things Spring).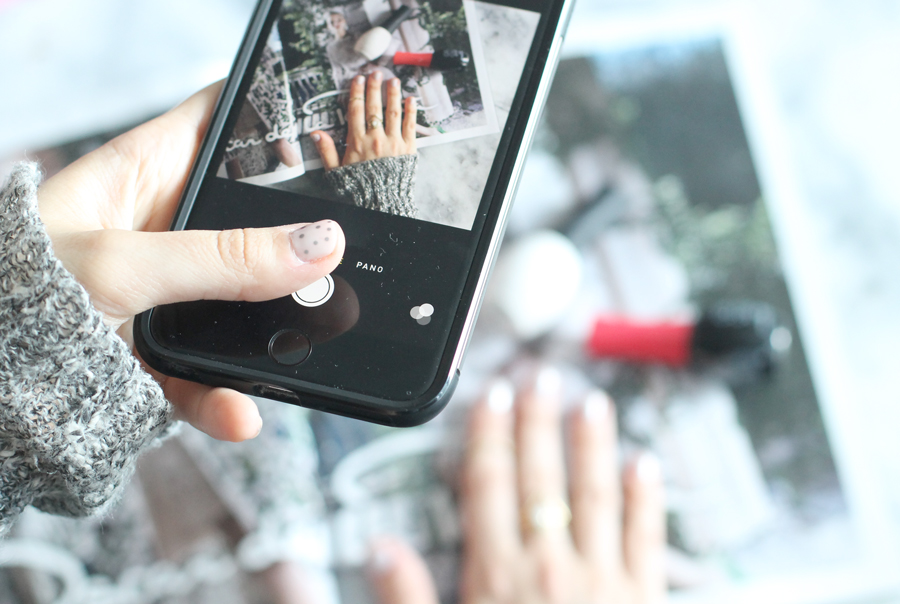 I wanted something simple and fun, that doesn't require a whole lot of precision or skill, in a soft early Springtime color. I fell instantly in love with this shade (a creamy off-white with a hint of shimmer). Plus, I had been meaning to try Orly Color Amp'd polish, another brilliant invention for the at-home wannabe manicurists. Orly has designed a two-step process for perfect nails: flexible color and a sealcoat with smudge-fixing technology. So cool.
I decided that polka dots were easy, cheerful, and goof-proof (Because really, who on earth is good at DIY'ing nail design using their non-dominant hand? My right hand mani never looks as good as my left.) Polka dots are the answer to your nail art woes: so easy, and imperfections are what make them cute. I liked the idea of keeping my polka dot manicure neutral, so I went with silver for my dots.
THE STEP-BY-STEP: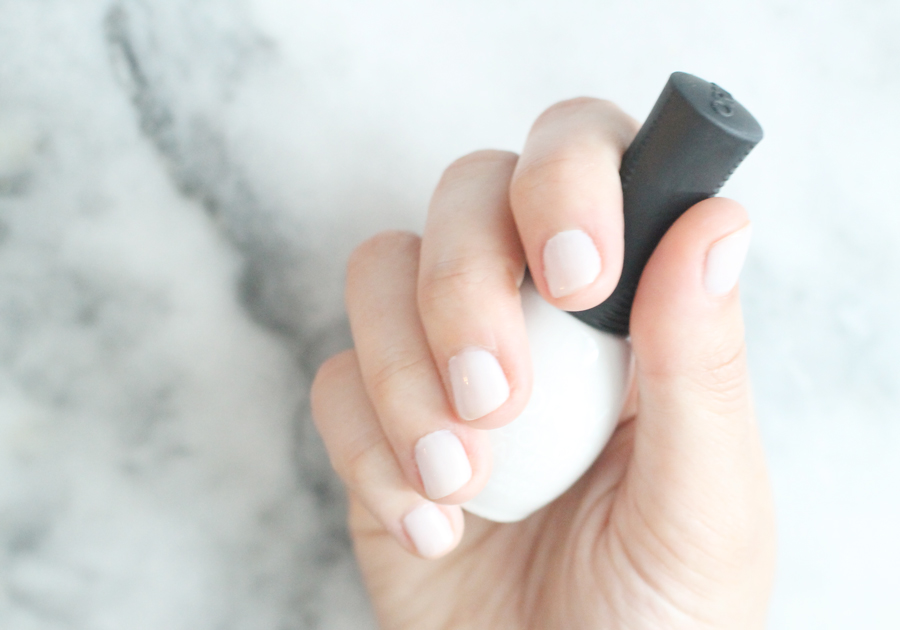 STEP 1: Paint two coats of your preferred base color onto your nails and allow to dry completely.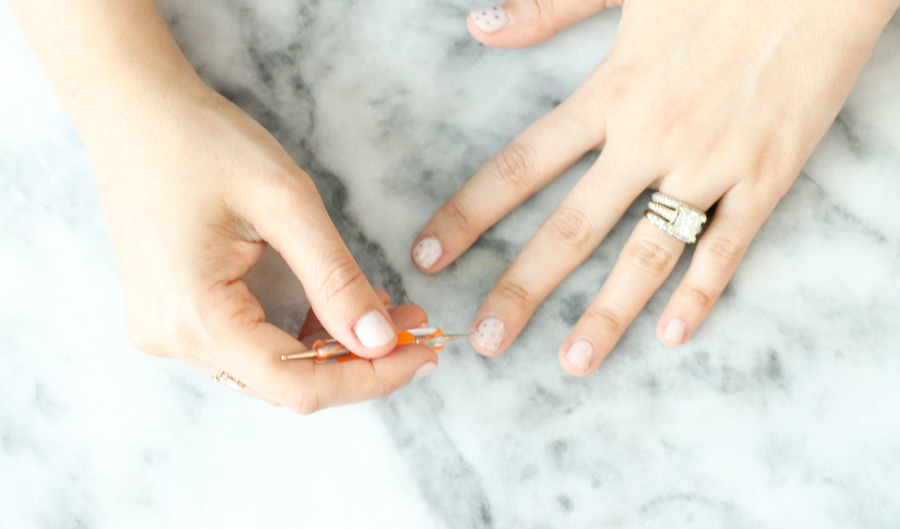 STEP 2: Once your nails are completely dry, using your dotting tool, dip the tool into your nail polish and make random dots on each of your nails. Don't worry about the dots being perfect – that's the fun of it. Be careful not to take too much polish on your tool, you don't want runny polka dots.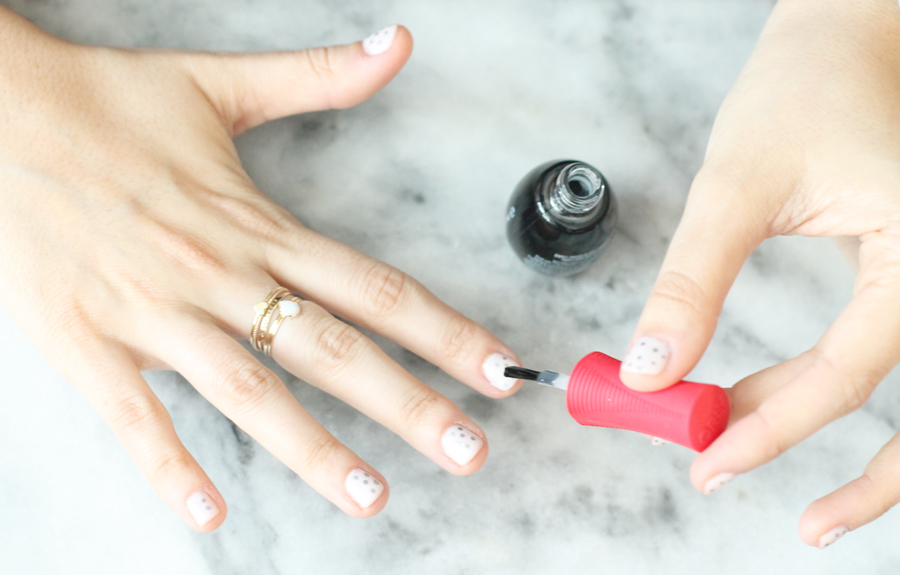 STEP 3: Apply a generous coat of your sealcoat/top coat, and again, allow to dry completely.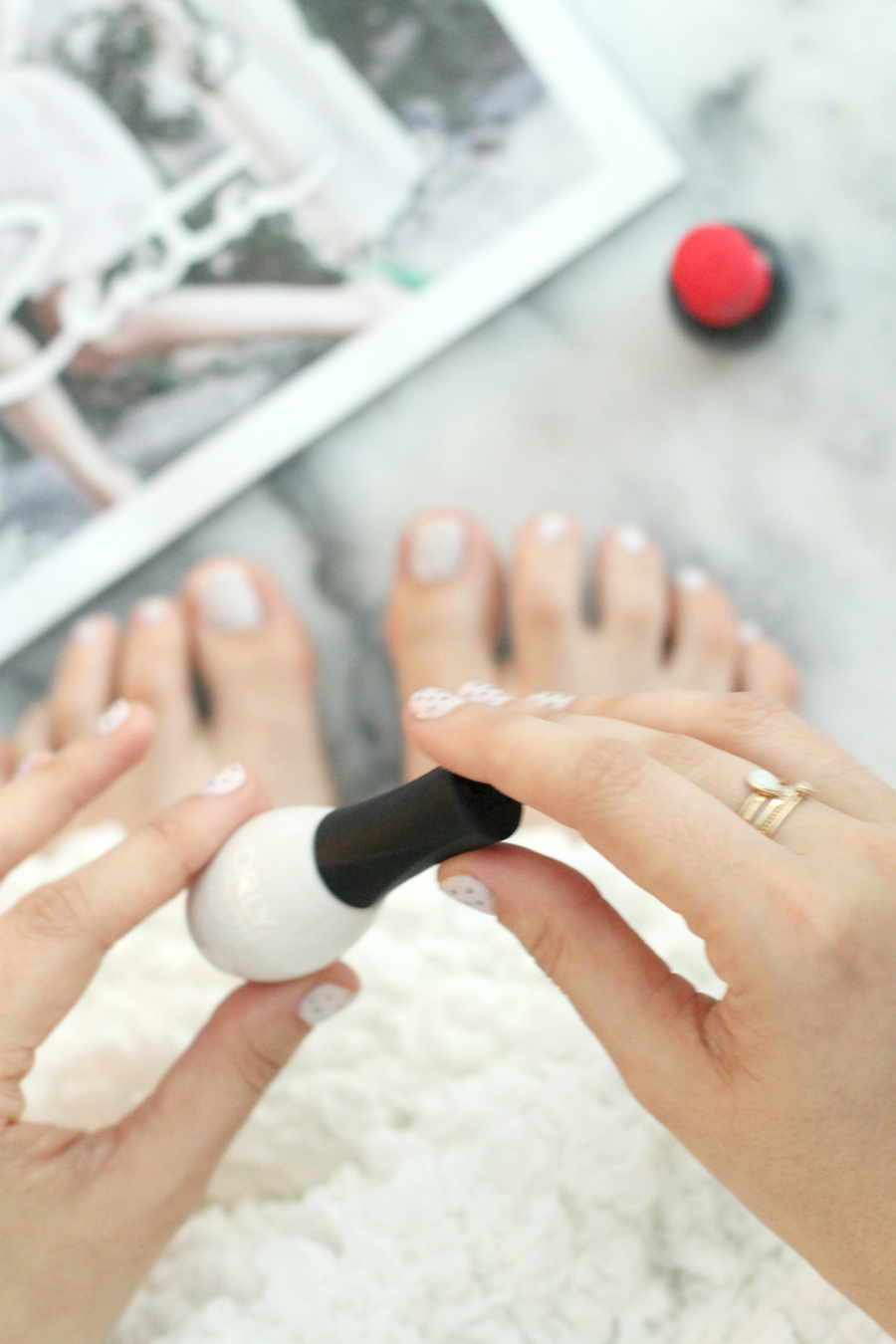 STEP 4: Repeat the same steps for your pedicure.
Voilà!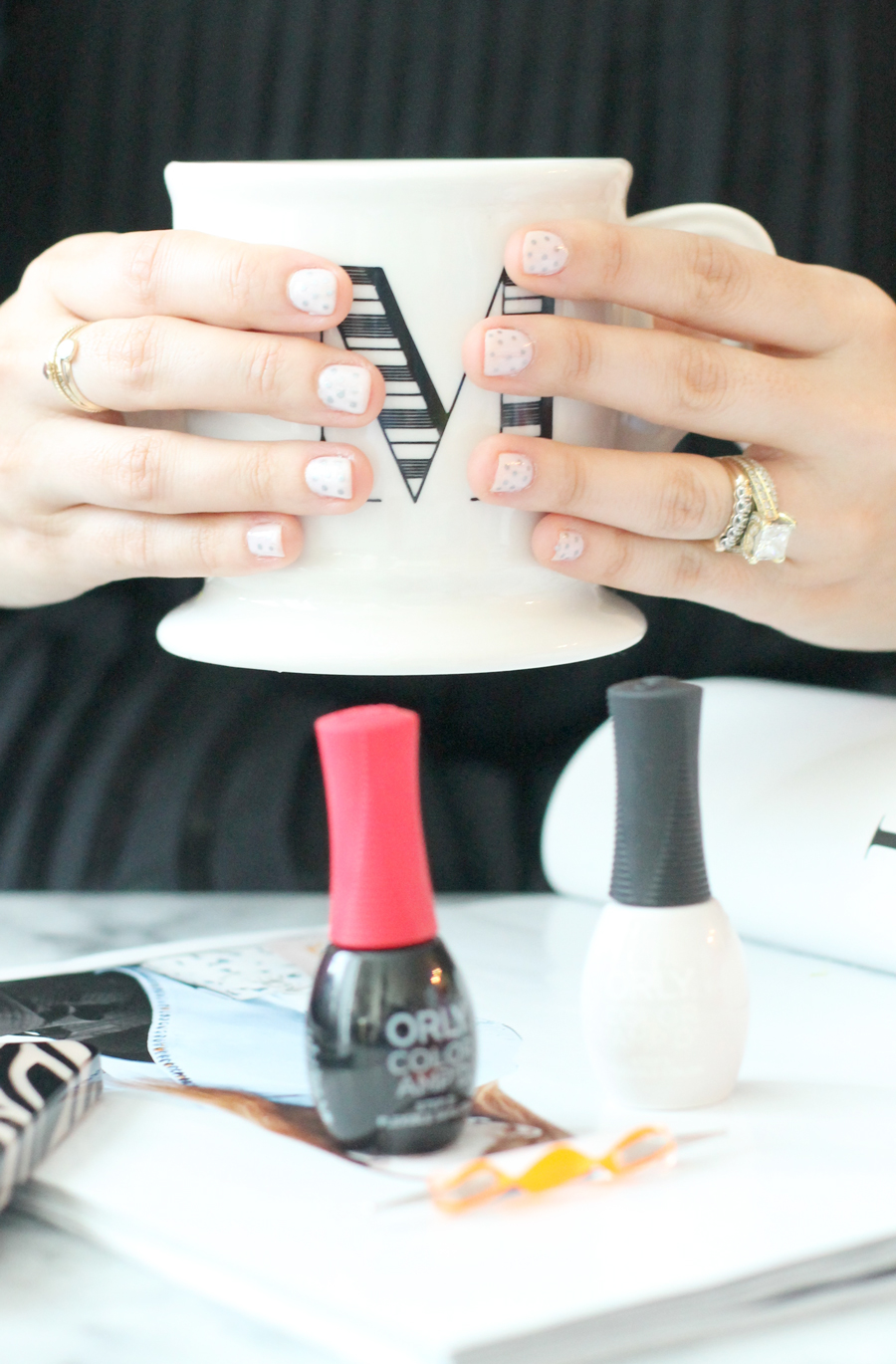 Get the Look: Orly Color Amp'd Step 1: Flexible Color in The Boulevard // Orly Color Amp'd Step 1: Flexible Color in Best Dressed // Orly Color Amp'd Step 2: Flexible Sealcoat // Nail Art Dotting Tool
target="_blank" rel="attachment wp-att-19502″>

Find your style @targetstyle