This post contains affiliate links, which means that if you click on one of the product links, I'll receive a small commission. Thank you so much for clicking through and helping to support this little blog business of mine! Read more about our site, privacy, and disclosure policies here.
Sharing our family heirloom overalls; the "family overalls" that we pass on from generation to generation and throughout our family. Plus, why you should start your own heirloom hand-me-down collection.
Back when we first had Scarlett, my mom gave me a worn pair of OshKosh B'Gosh overalls with a note in the pocket. That same pair of overalls had been worn by me, both of my brothers, my little sister, and both of my cousins on my mom's side. Turned out, those faded baby overalls were the family overalls.
So when Scarlett was around 18 months old, I captured a few photos of her in the "family overalls," and sent them on to my cousin for his first baby boy. Over the years, we've swapped the overalls back and forth as we each brought new babies into the family. And I was admittedly, pretty excited to receive the family overalls back once we had our second little girl, Emmeline.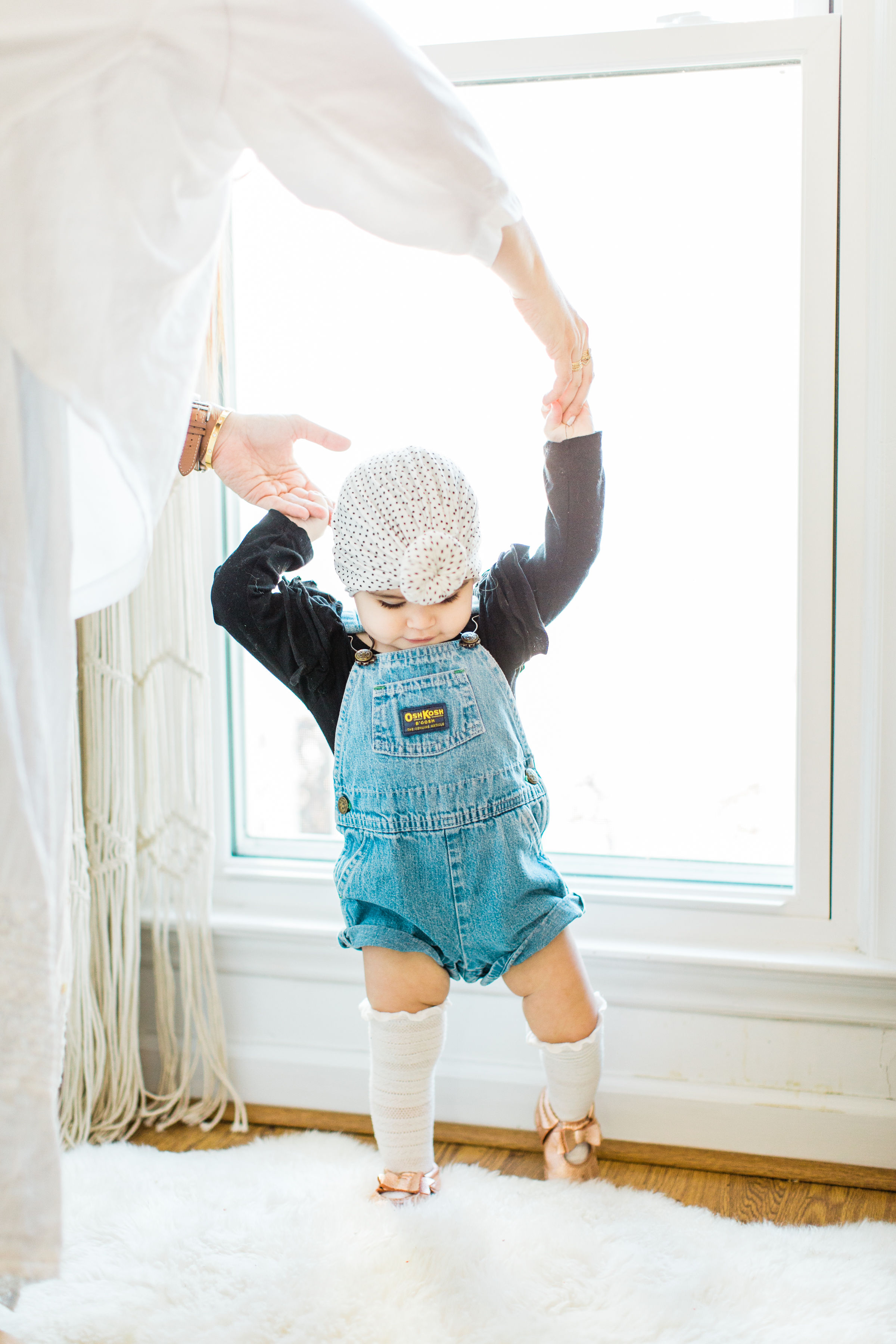 It honestly wasn't until we slipped our second baby into the "family overalls" that my mama heart really burst with all of the love and memories over our family heirloom overalls. The overalls are somewhat threadbare these days. They've been played in and washed again and again.
Thoughts On Family Heirloom + Baby Hand-Me-Downs
Of course there are outfits that Scarlett wore as a baby and then as a toddler, that I now put on Emmeline. All of the hand-me-downs do bring a flood of sweet memories. But there's something about the family overalls; a pair of hand-me-downs so prolific, we all share and swap them again and again, that has me full of contentment. I treasure the family heirloom overalls' history, and the fact that my own girls have worn something that I wore, my siblings wore, my cousins wore.
It's such a special piece of faded denim, and I love preserving and passing on the tradition.
Just as our own hand-me-downs, passed down from big sister to little sister, fill me with happy memories, the family heirloom overalls are so meaningful as well, since they're a piece of my family's history as well.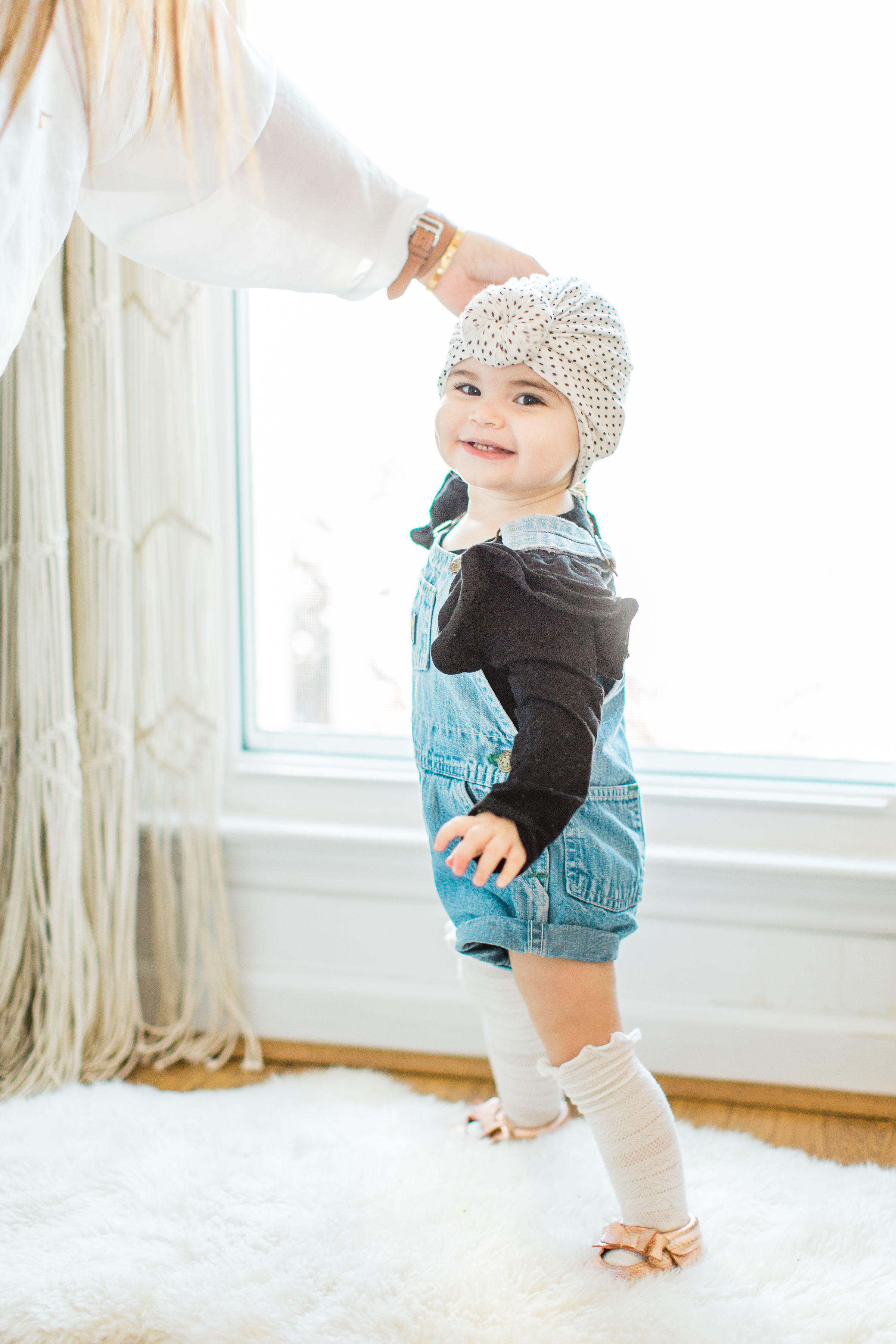 Are there any family heirlooms or baby hand-me-downs that you pass on in your family from generation to generation?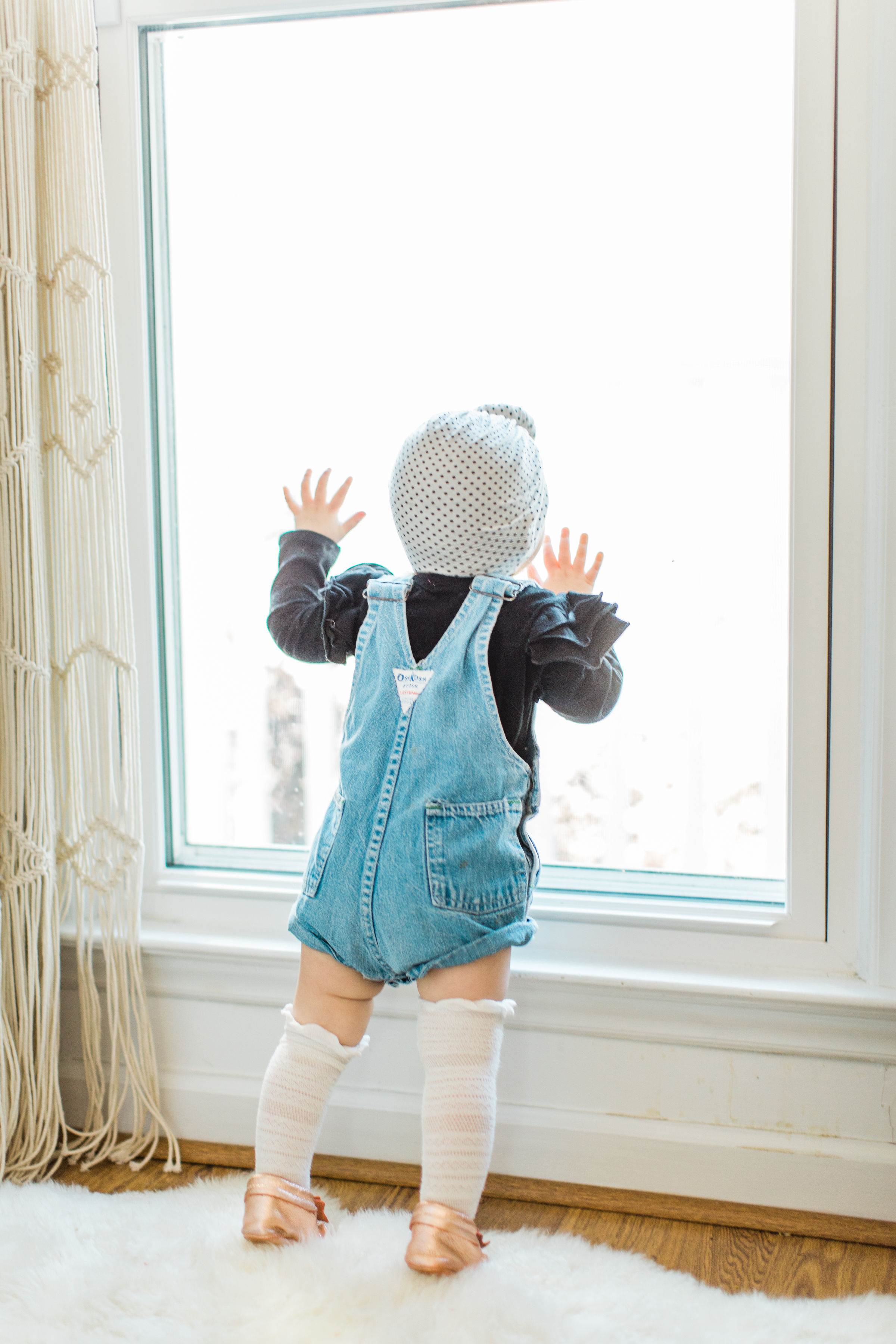 And if you don't have an "heirloom" per se, why not start one with your own family?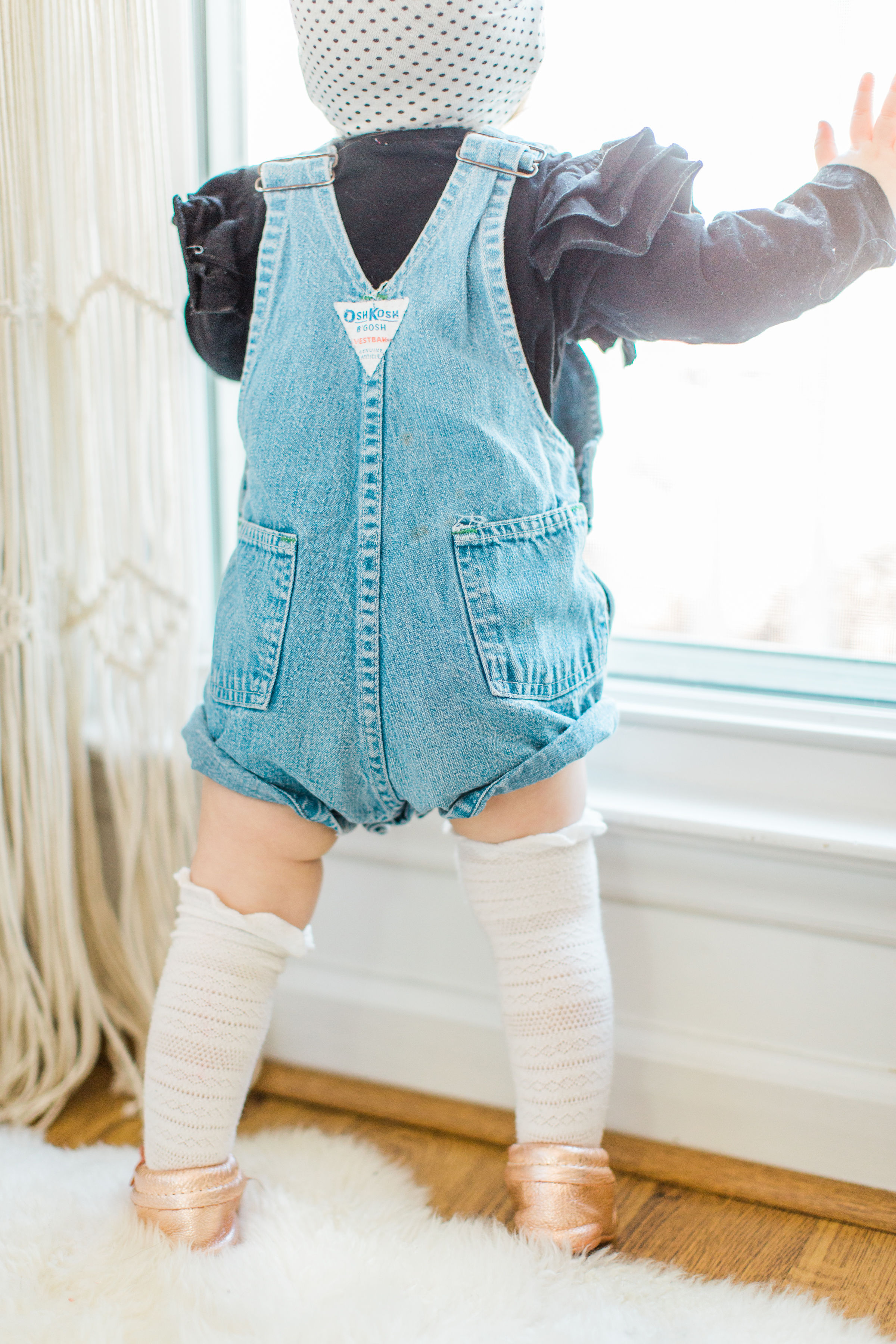 Might I suggest baby overalls?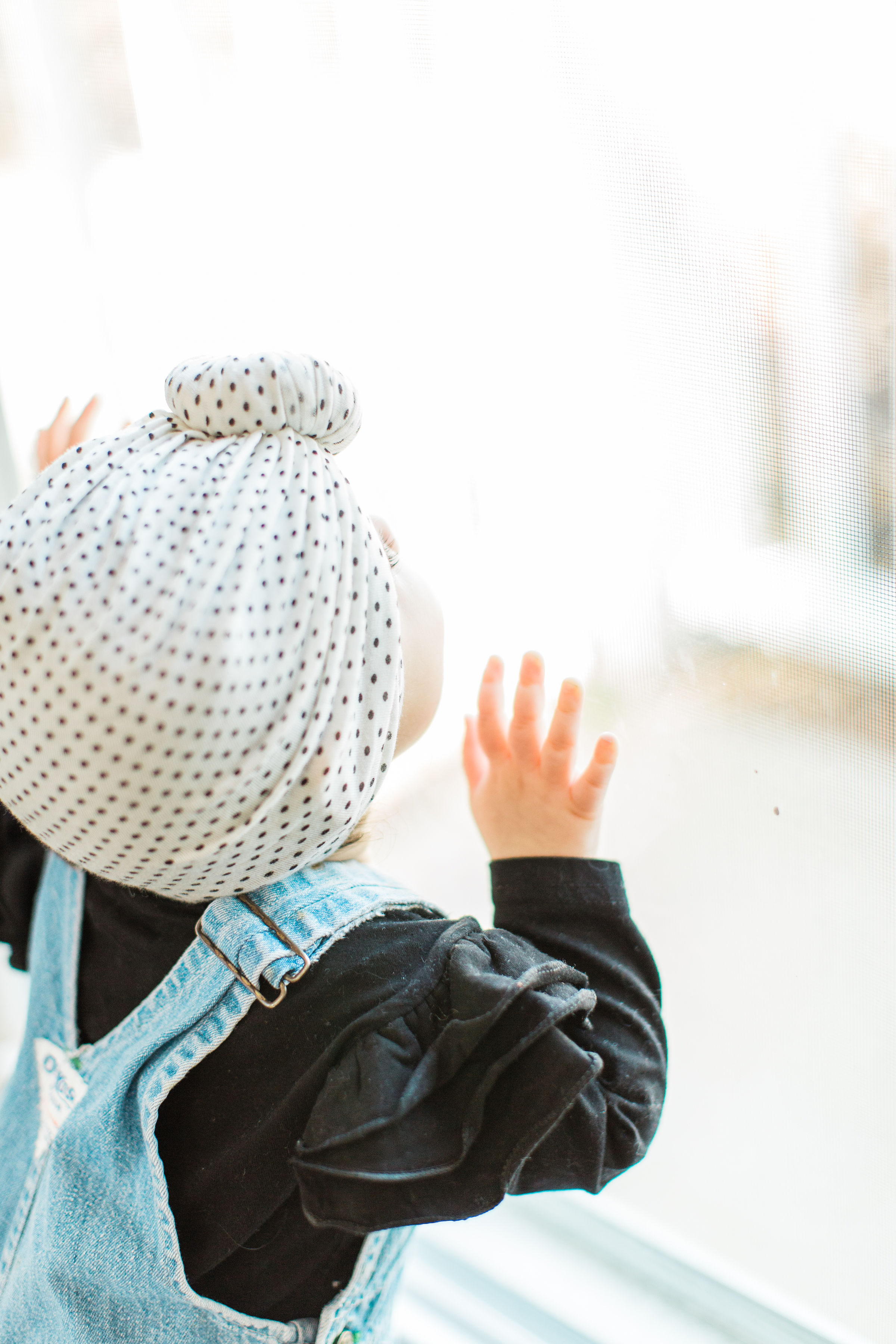 I mean, how cute is this?? 😍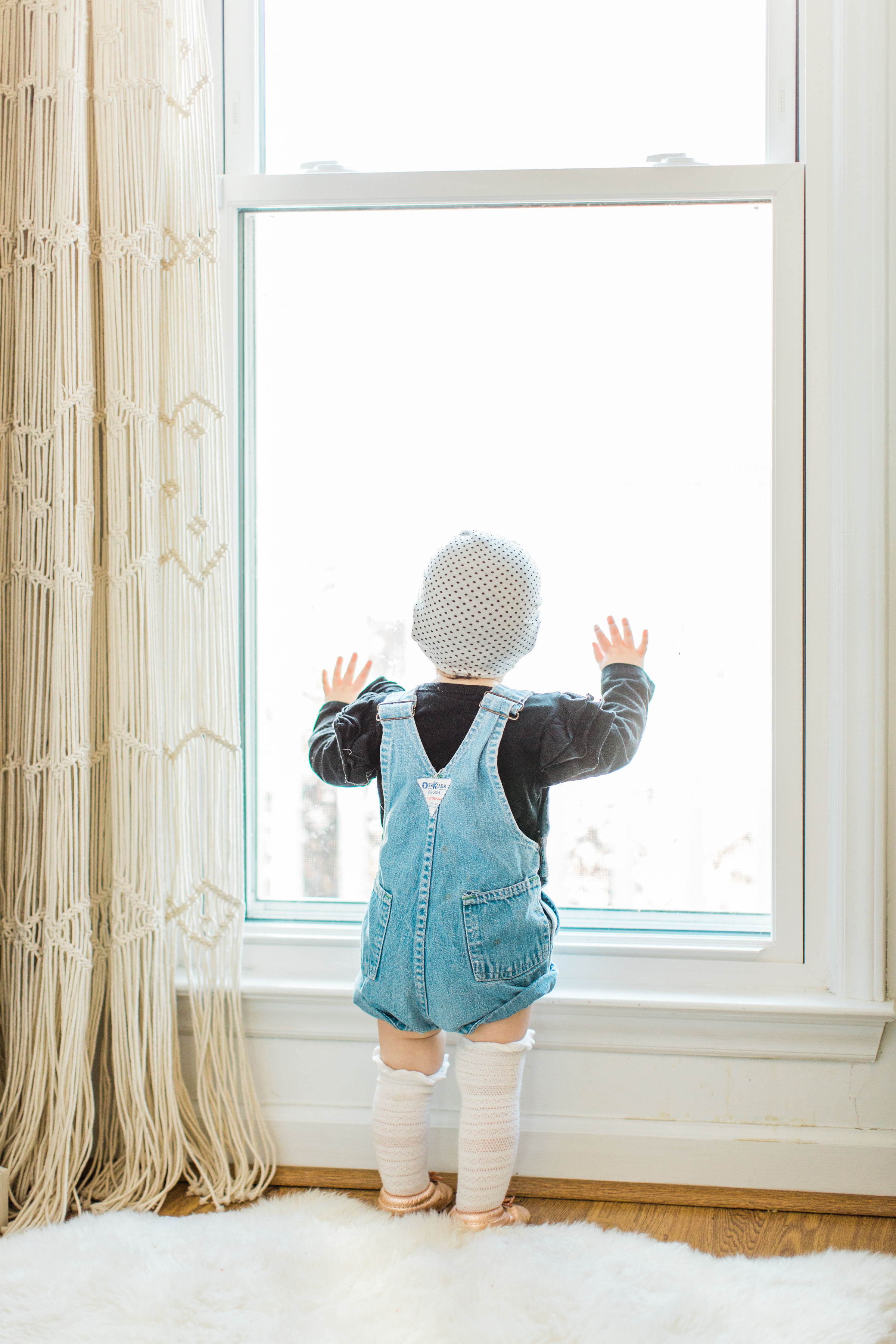 We also love passing down dresses with special memories (or from special events) that our girls wore and our favorite leather moccasins between our own kids, but I love that the overalls can be worn by baby boys and baby girls really easily.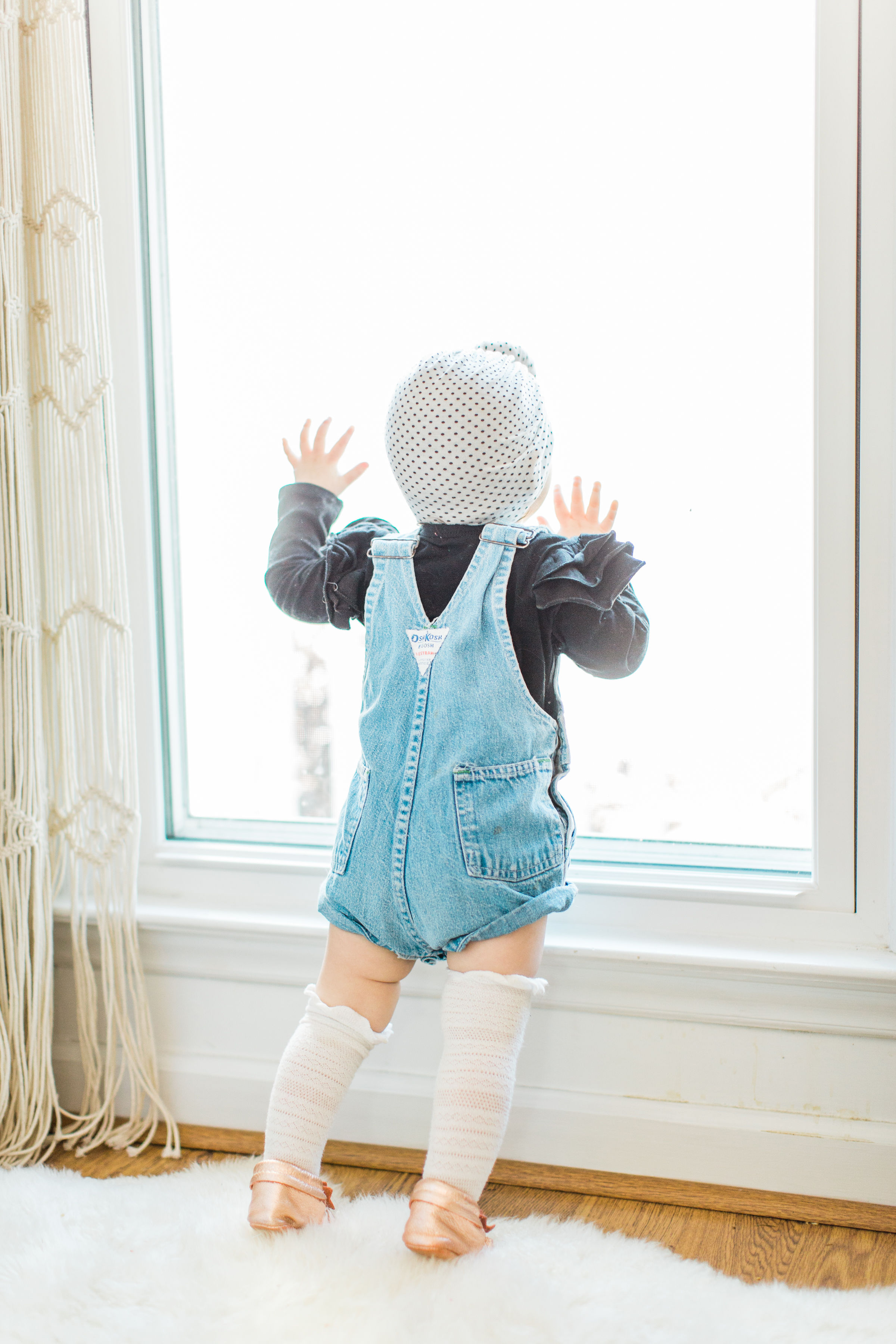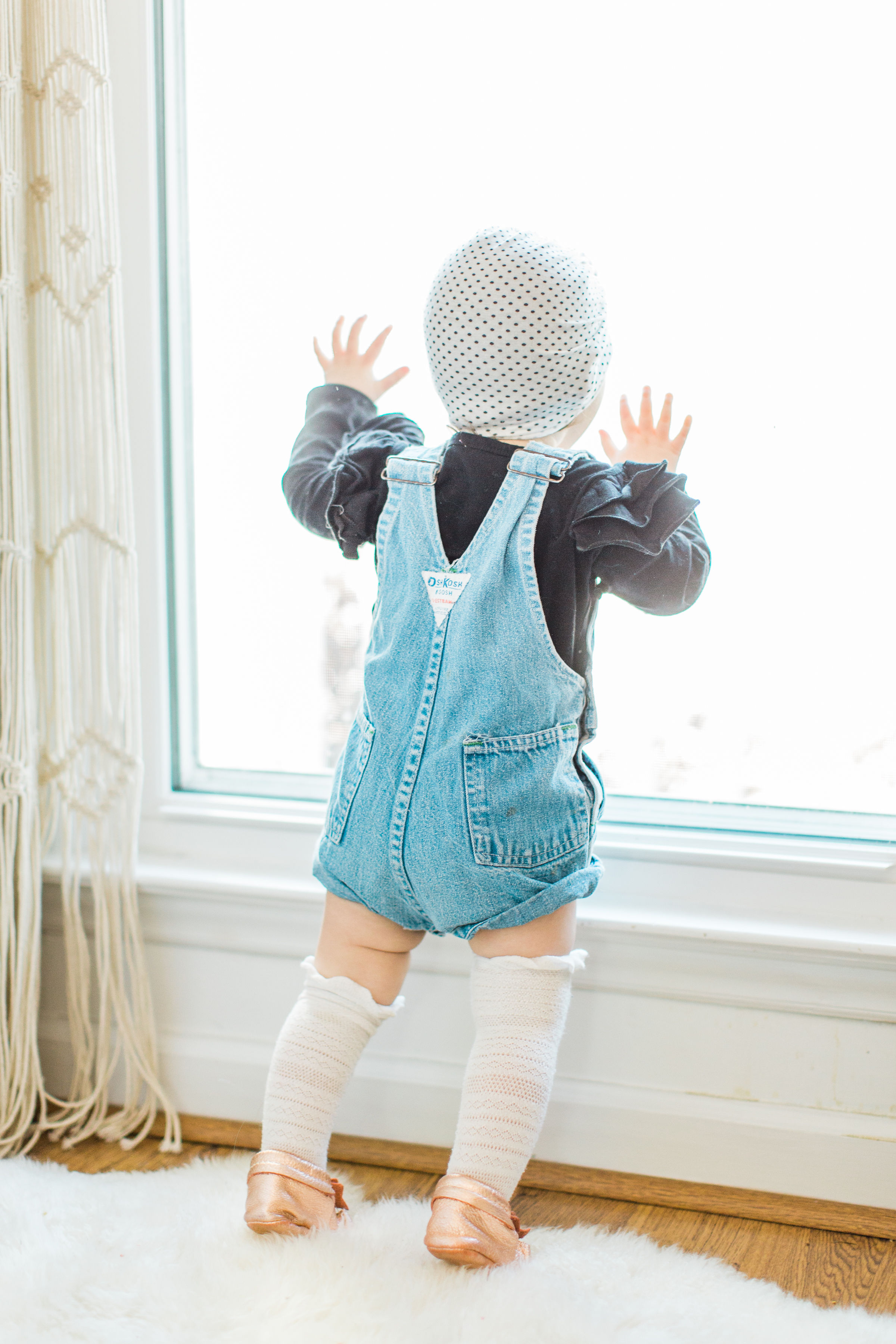 SHOP THE BABY HAND-ME-DOWNS AND HEIRLOOMS POST. CLICK LEFT & RIGHT ARROWS TO EXPLORE
YOU CAN ALSO SEE MORE OF OUR LIFE WITH TWO LITTLE ONES HERE.
Photography by Annie Watts Photography for Glitter, Inc.