Hi Glitter Inc. Readers, I'm Megan and I blog at TfDiaries.com. I'm so excited to be guest posting for Lexi during this exciting time! Welcome to the mommy club, you're going to love it.
For me, I personally loved Maternity Style when I was pregnant with both of my boys, though I will say it was a little better the second time around (blog and all). However, I didn't realize how much I would love dressing postpartum, you have these new curves (love them or hate them) and getting dressed is completely different. And, you don't have that enormous bump anymore and you can actually see your toes again. However , as a new mom sometimes get dressed up all the time just isn't going to happen. You're either too tired or giving le baby lots of cuddles, both reasonable. So I thought I'd share my favorite go to's when I was a new mom (and, well now).
Maxi Dresses (and Skirts) – Maxi dresses are perfect for just throwing on and going to brunch, checkups, and practically every other occasion. They're easily dressed up, and are perfect for camouflaging any post baby curves you're not loving. I'd opt for an lax necklace if you're nursing – these are my favorite.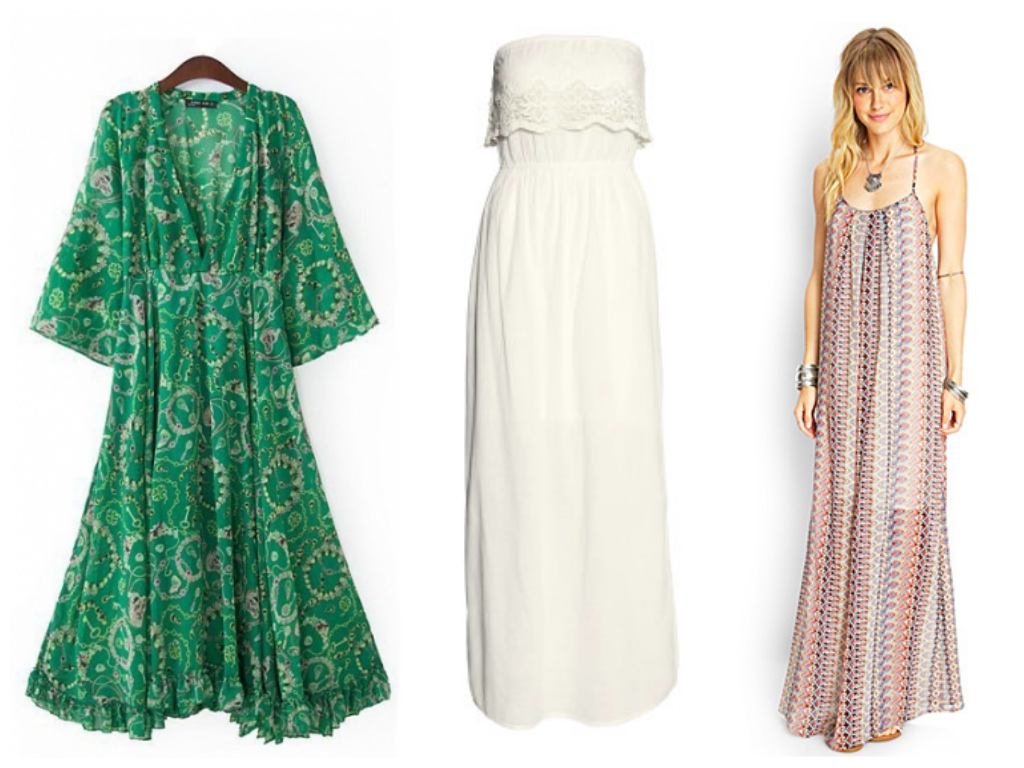 6ks.com Green Maxi $26.99 // H&M White Maxi $49.95 // Forever21 Zig Zag Maxi $24.80
Blazers – I'm the kind of crazy person that insists on layering in the summer, but I swear there's a slight method to my madness. Blazers are perfect for concealing new attempts at nursing, the first few times it's kind of a hot mess so an extra layer to skip the "I'm in public" nerves does the trick. Plus, who doesn't love a good blazer – they look good with just about everything. Throw it on over a tee!
H&M White Blazer $49.95 // Choies Floral Blazer $39.99
Draping – Like during pregnancy, draping is your best friend. It's a great concealer and is always in style. If opting for blouses grab a slimmer fitting pant even things out.
Zebra Blouse $15 // Draped Slip Dress $66
Accessorize – This is one of those cases where accessories are key, throw on a statement necklace over your tee or grab a scarf. If you love earrings, now is the time to wear them since baby wont be grabbing them – I still can't wear them because the boys find some way to grab at them. Also, now is a great time to show off your love for oversized bags, they're great for those days where you're so not into lugging around the diaper bag.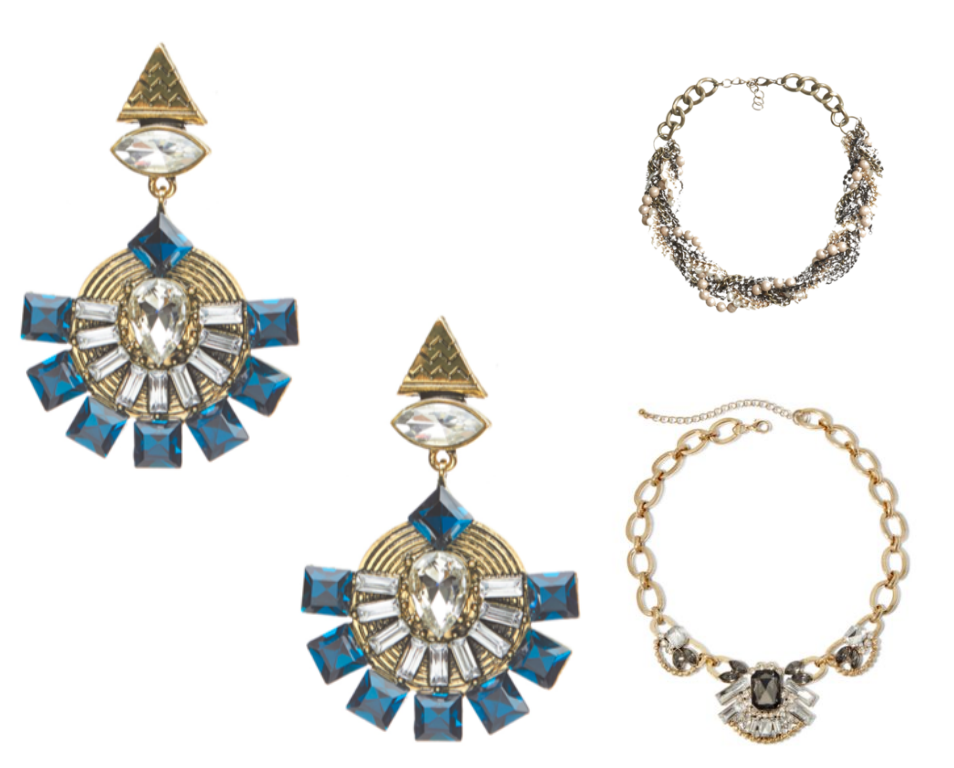 Braided Necklace $35 // Mix It Jewel Necklace $15.40 // Statement Earrings $24
Shapewear – This is really the only reason why I'm such a leggings fan to this day, they were such a godsend after pregnancy. I swear they even helped my body whip back into shape faster. When I was around the house I threw them on with a fitted cami and just hung around during the first few weeks (but don't go too snug, you want be comfortable). Plus they're cute with oversized blouses and cardigans, so win and win.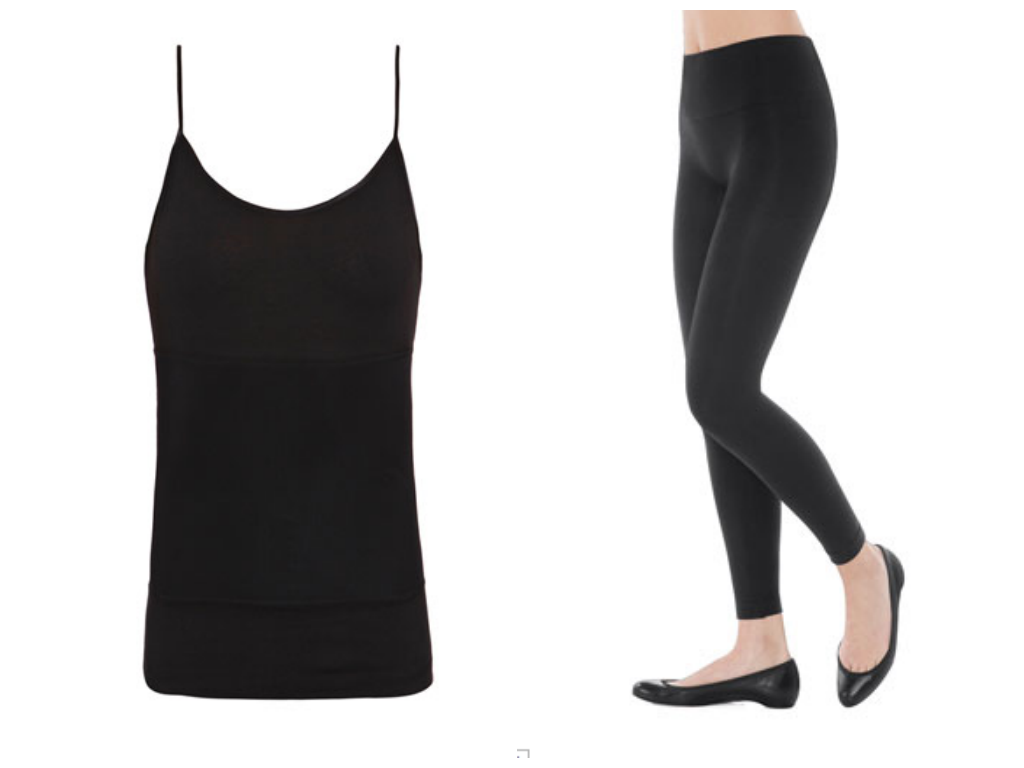 Spanx Leggings $68 // Yummie Tummie Top $46
Thanks for hanging out with me today (and thank you Lexi for having me), and I hope you stay in touch! Come say hey on the blog or find me on Instagram @meganzietz!