I can't stop making this peach cake – especially at the end of summer when peaches are at their absolute best – and for good reason; this cake is so good.
If cake isn't enough reason to break out your baking pans (umm, what?), maybe this will: August is National Peach Month. August also signifies a winding down of summer. (When the heck did that happen?) So end-of-summer peach cake is totally called for. But seriously, make no mistake, you can make this cake all-year-long, with fresh or frozen peaches, or strawberries, if you're feeling it. (Also a winner.) Just do it. I actually almost named this an "end-of-summer Peach cake" but I worried that I was almost doing this cake a disservice by categorizing it as an "end-of-summer" cake, because once you've tried this perfect dessert, you'll be convinced to make it in all seasons, rain or shine, and for no other reason than to eat cake for breakfast, lunch, and dinner.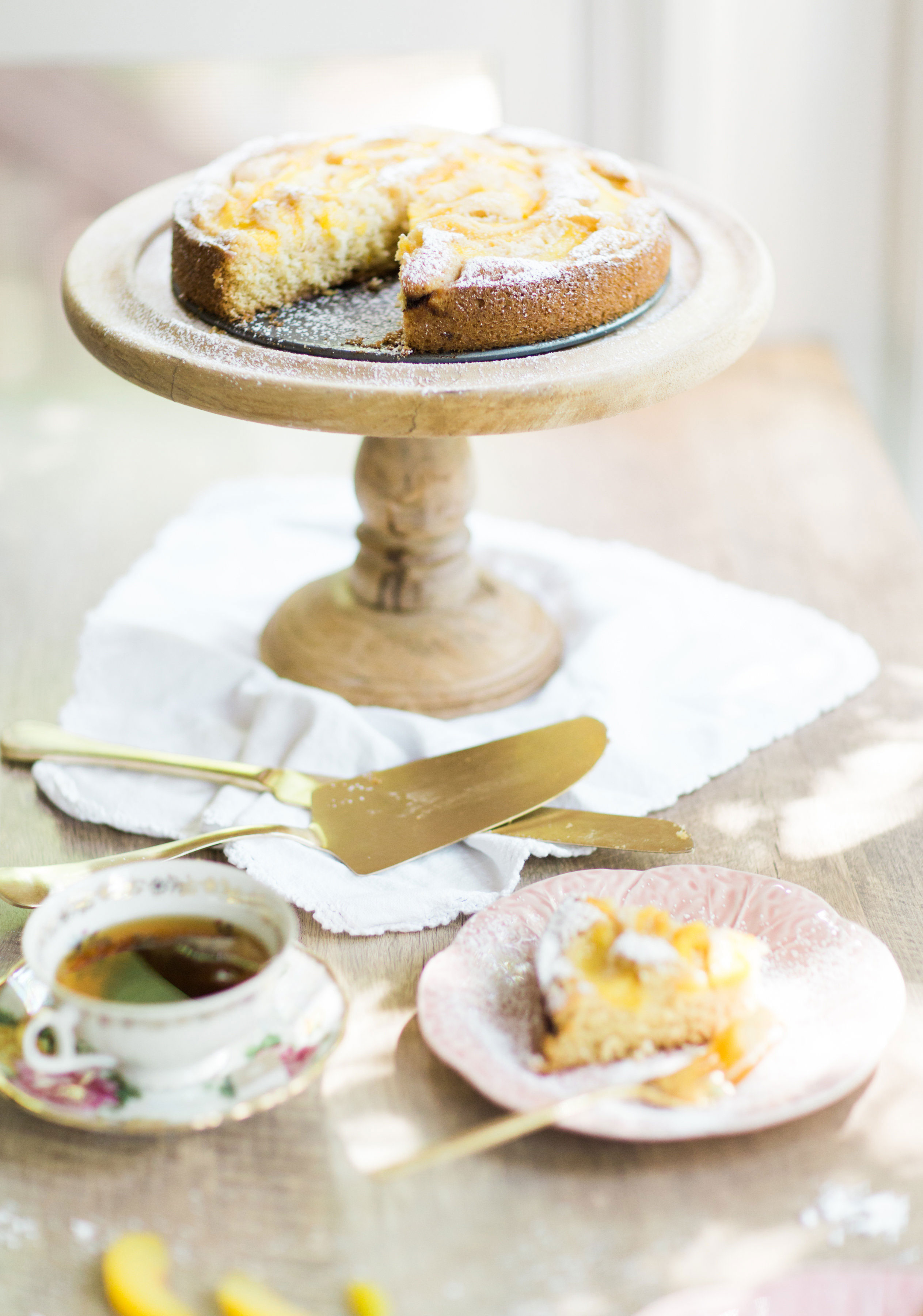 This perfect peach cake is a blissfully subtle cake. It's not too sweet, not too dense, not too heavy, and strikes all of the right cords for a sublime breakfast cake, that feels pretty darn yummy regardless of the hour of the day. It has a buttery light crumb, and the caramelized sweet peaches on top give it that amazing balance.
The cake is simple to make but takes its time in the oven, allowing the peaches to almost caramelize; the batter buckles around the receding gooey fruit and the edges of the cake crisp ever so slightly. In other words, this cake is delicately sweet, fruity heaven.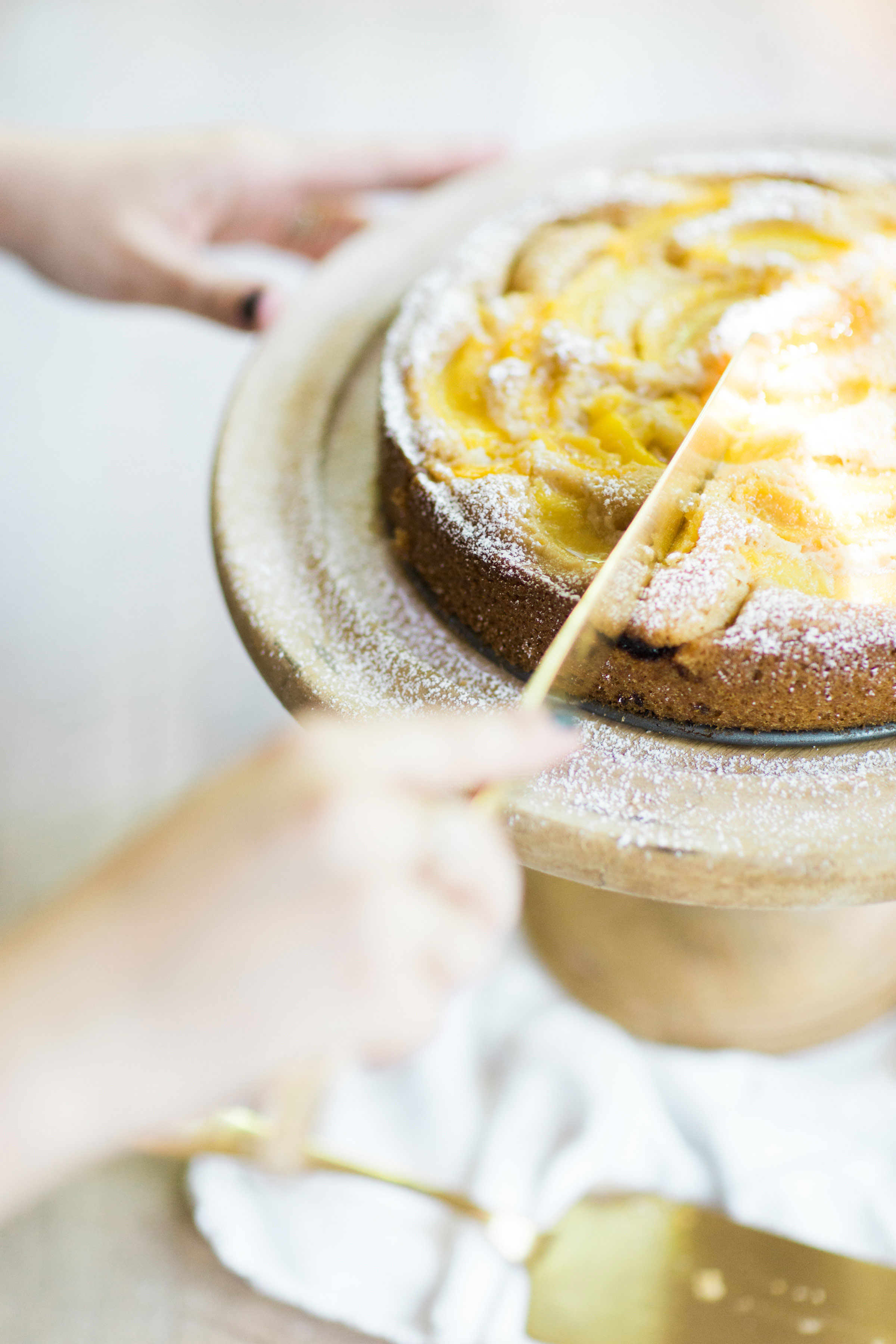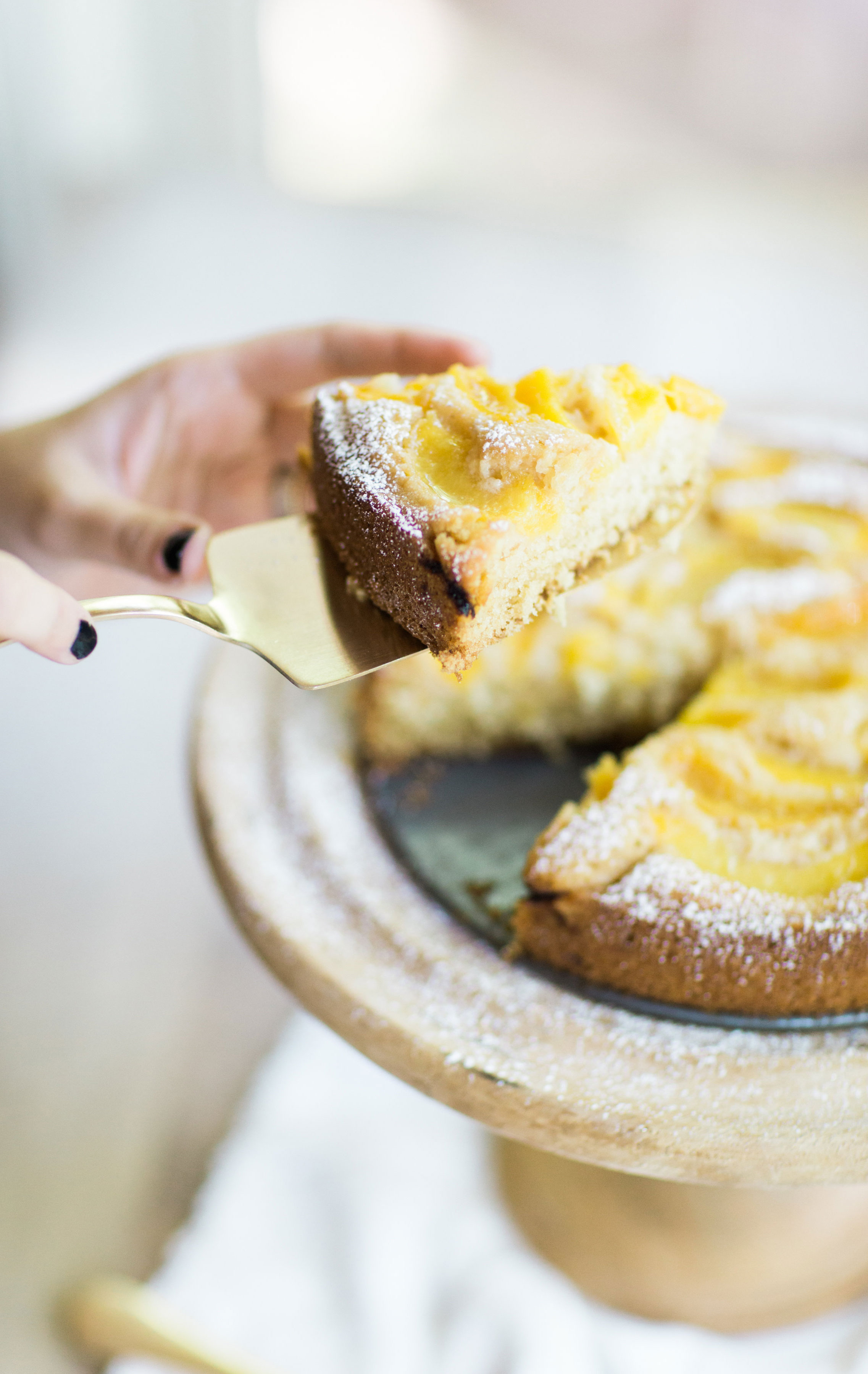 The Perfect Peach Cake
Serves 8-10
INGREDIENTS
6 tablespoons unsalted butter, at room temperature, plus extra for pie plate
1 1/2 cups all-purpose flour
1 1/2 teaspoons baking powder
1/2 teaspoon salt
1 cup plus 2 tablespoons granulated sugar
1 large egg
1/2 cup milk
1 teaspoon vanilla extract
1 pound sliced peaches (frozen and thawed or fresh and peeled)
DIRECTIONS
Preheat oven to 350°F (180°C). Butter a 10-inch pie pan or 9-inch deep-dish pie pan or a 9- or 10-inch springform or cake pan. A 10-inch pan would make a thinner cake than pictured.
Whisk flour, baking powder and salt together in a small bowl.
In a larger bowl, beat butter and 1 cup sugar until pale and fluffy with an electric mixer, about 3 minutes. Mix in egg, milk and vanilla until just combined. Add dry mixture gradually, mixing until just smooth.
Pour into prepared pan. Arrange sliced peaches on top of batter, as closely as possible in a single layer. Sprinkle remaining 2 tablespoons of sugar over the peaches.
Bake cake for 10 minutes then reduce oven temperature to 325°F and bake cake until golden brown and a tester comes out free of wet batter, about 50 minutes to 55 minutes. Let cool in pan on a rack. Top with powdered sugar or serve with whipped cream.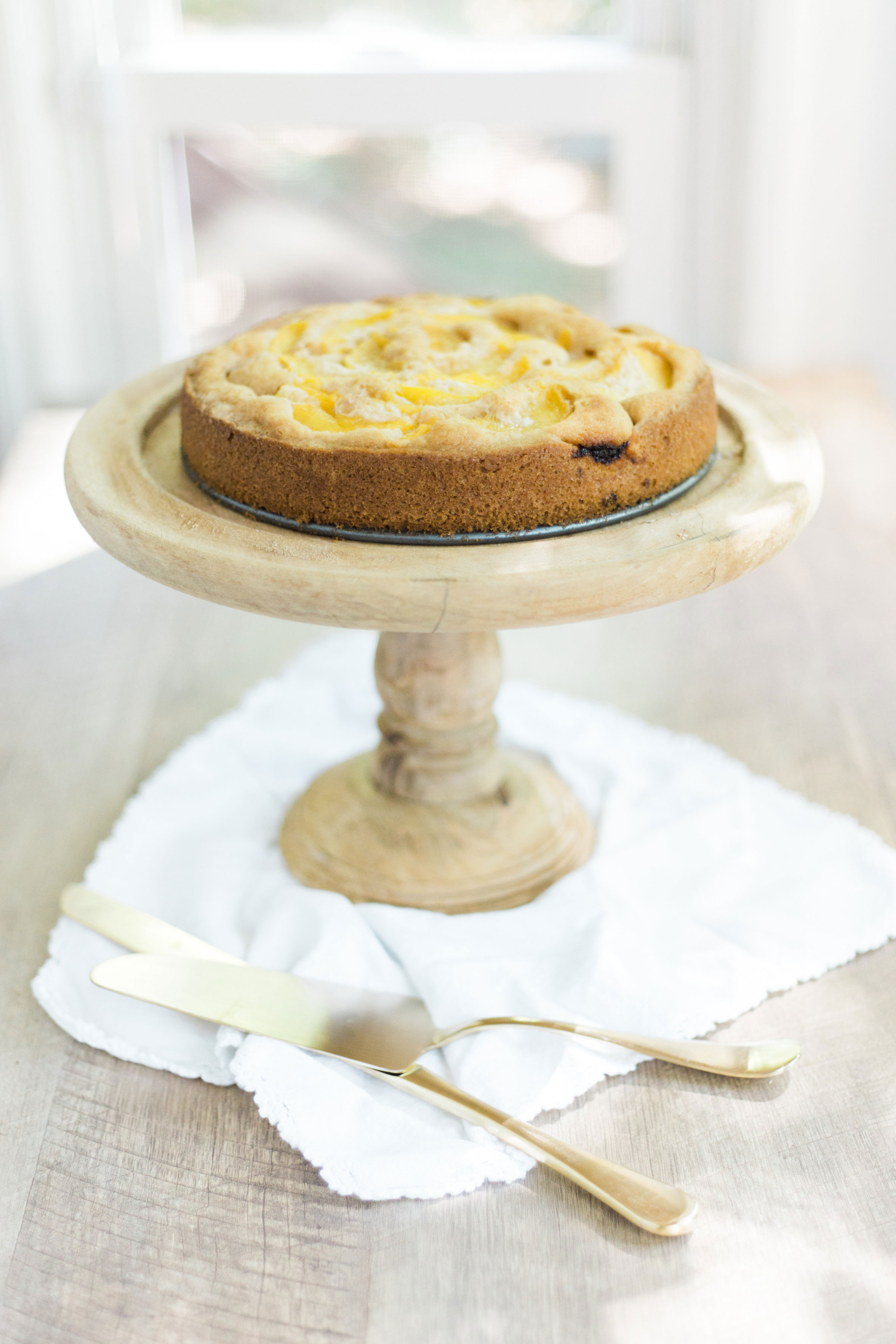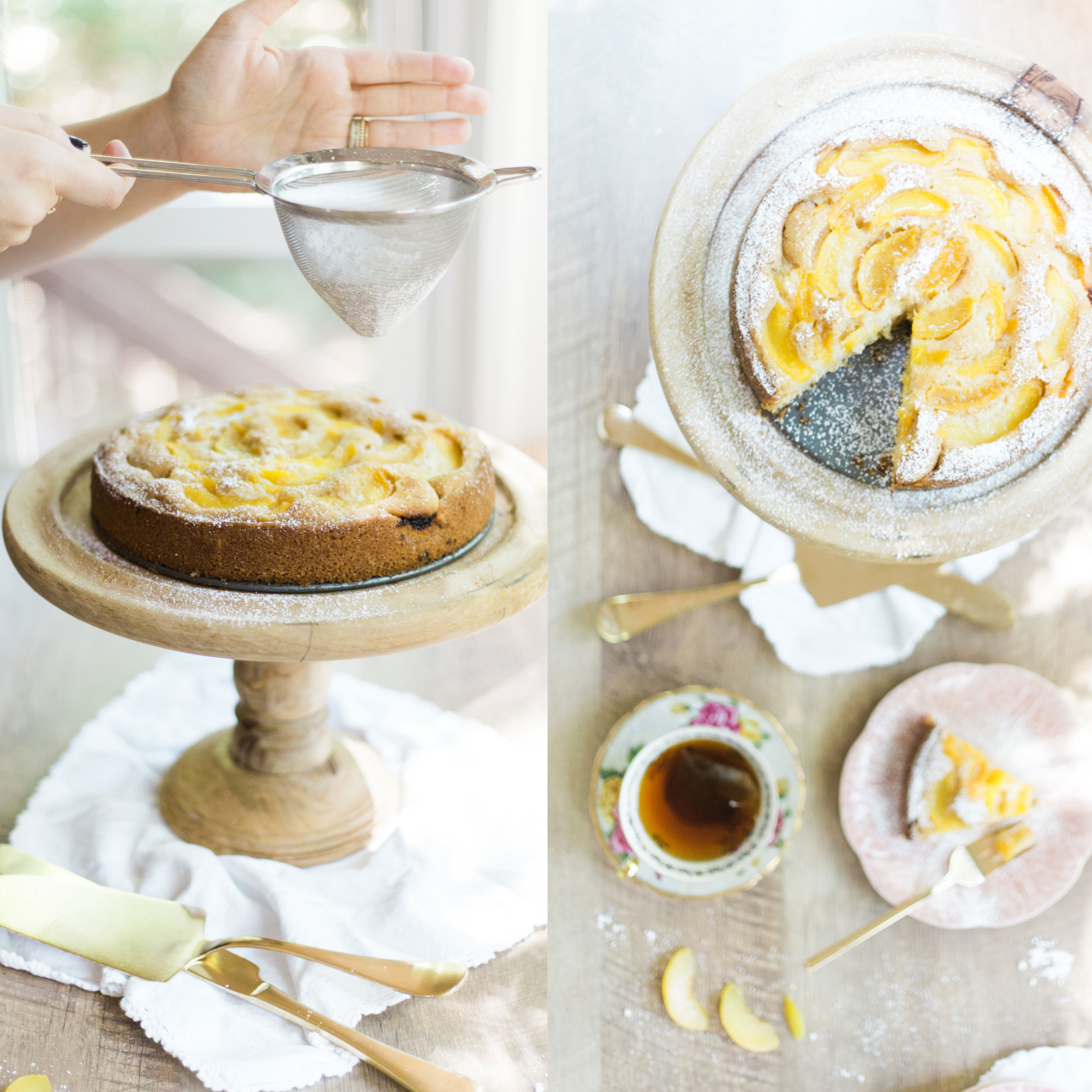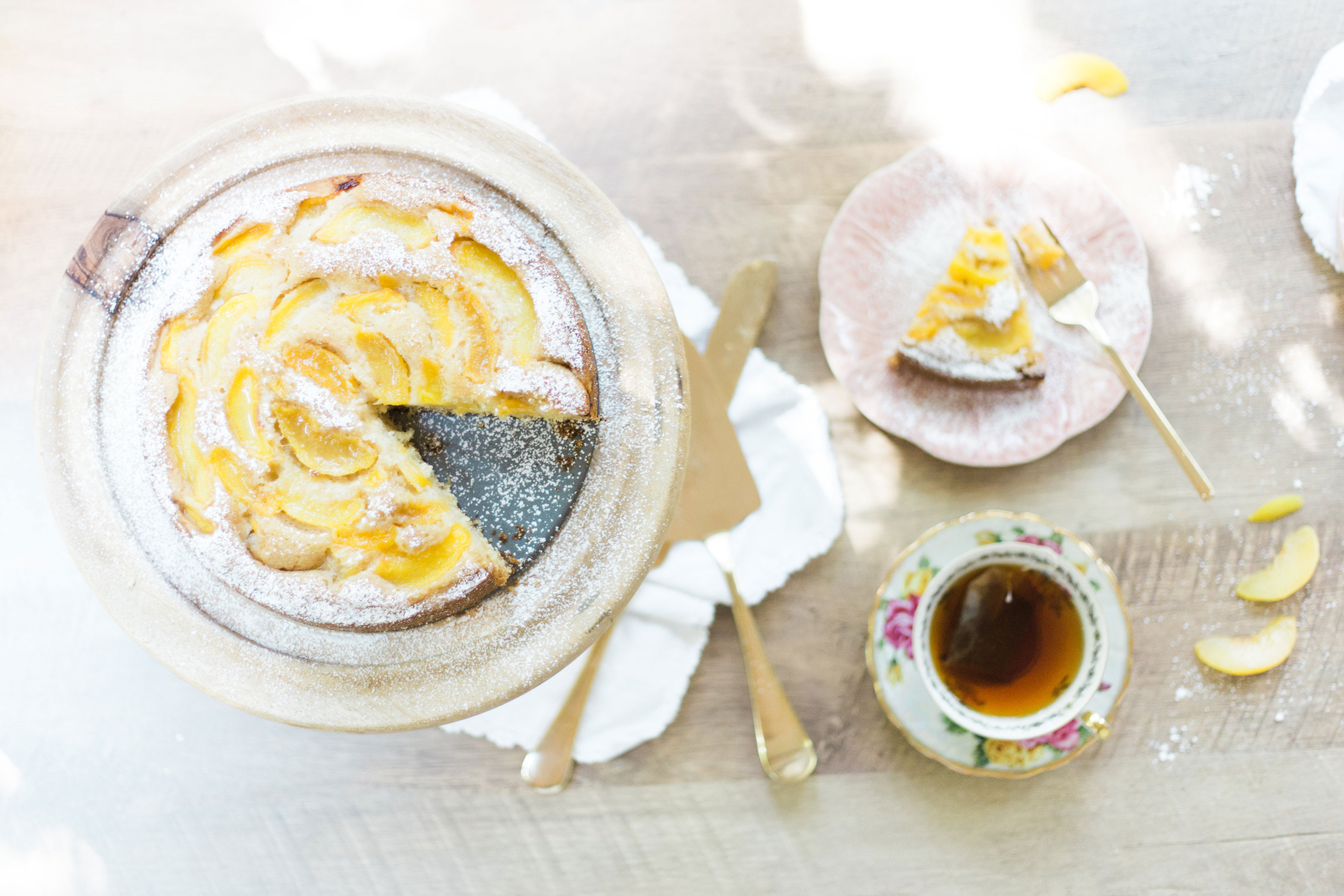 Hint: Sprinkle a bit of powdered sugar over the cake when it's slightly warm and then a bit more just before slicing and serving. (You really can't go wrong with powdered sugar.)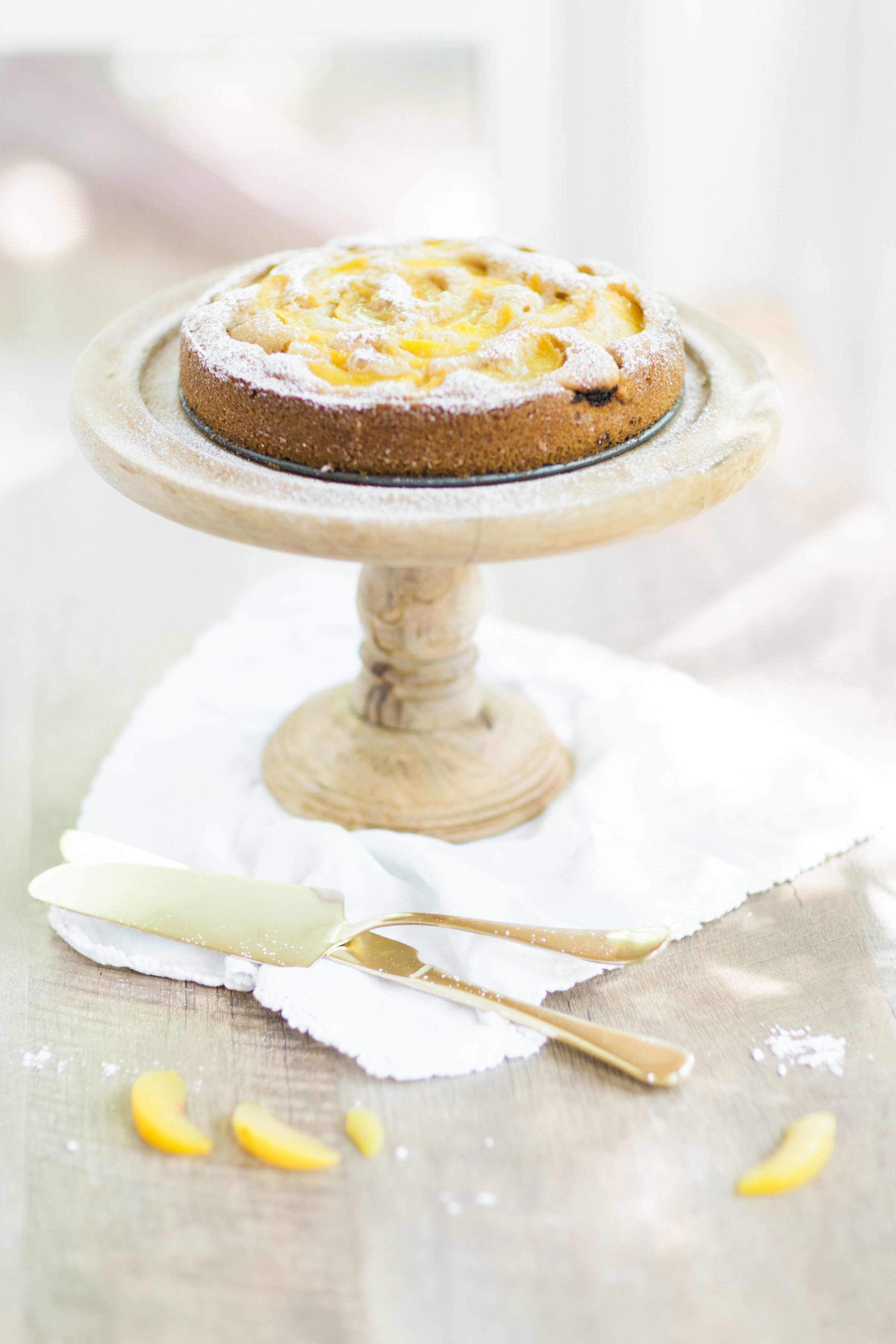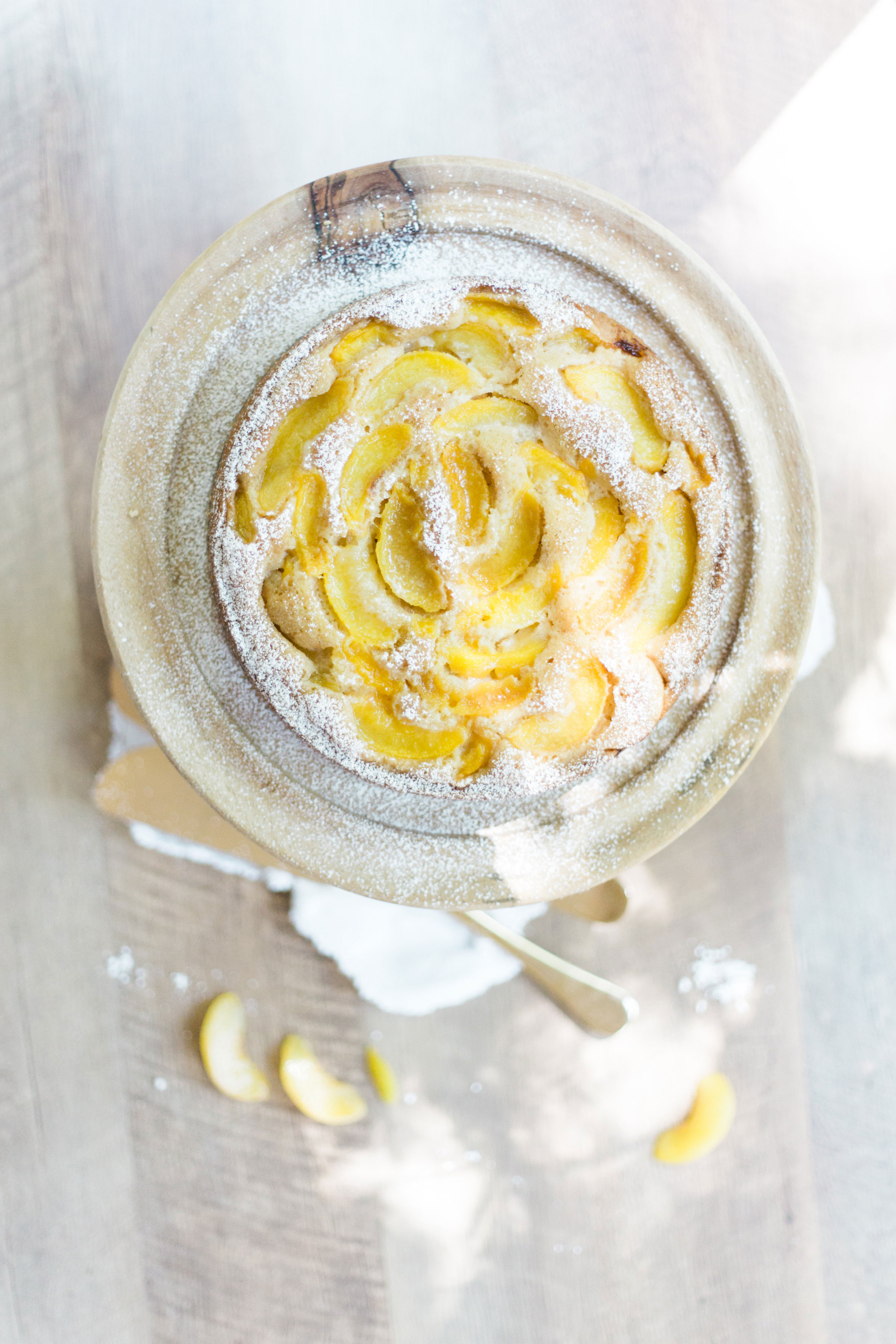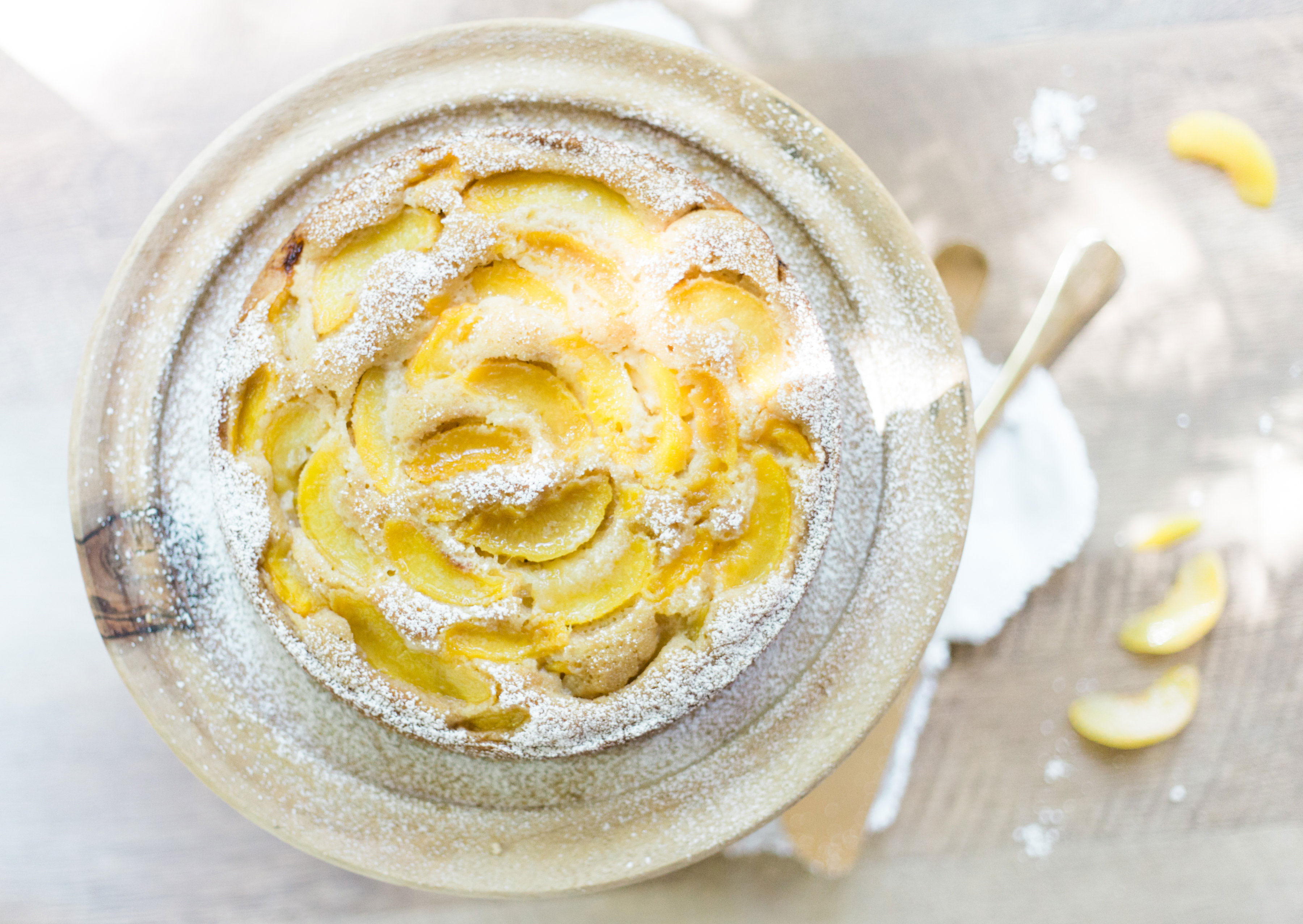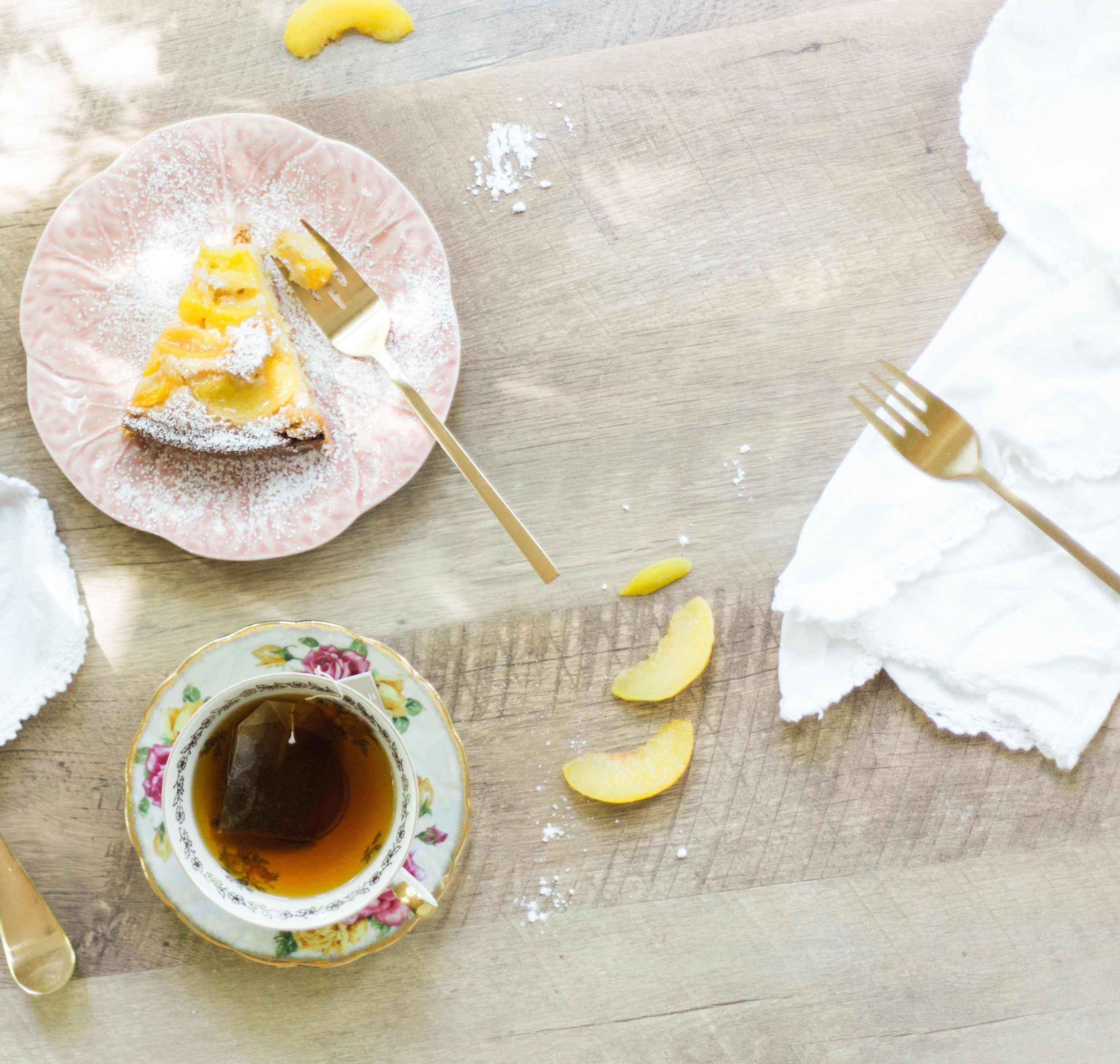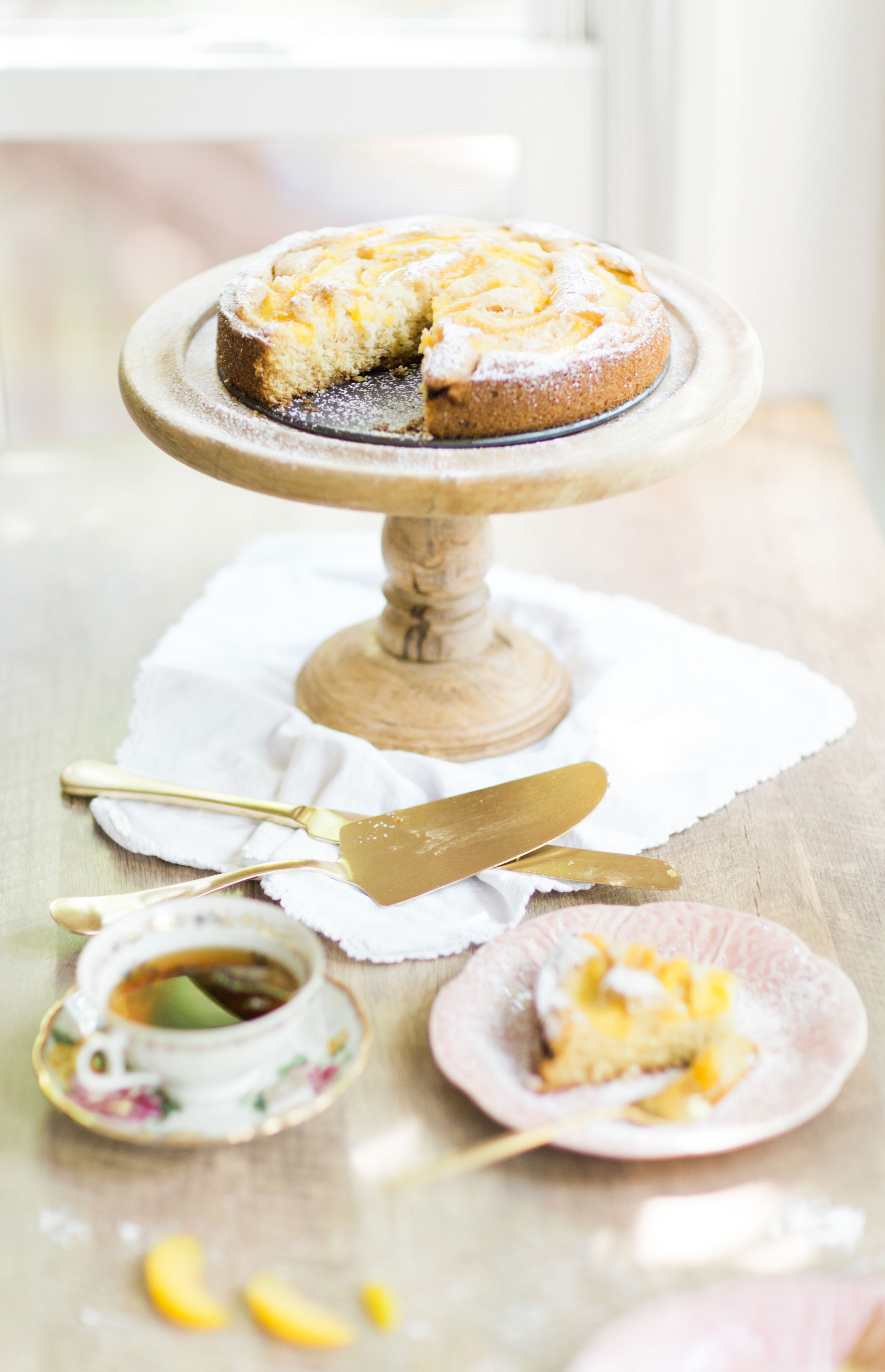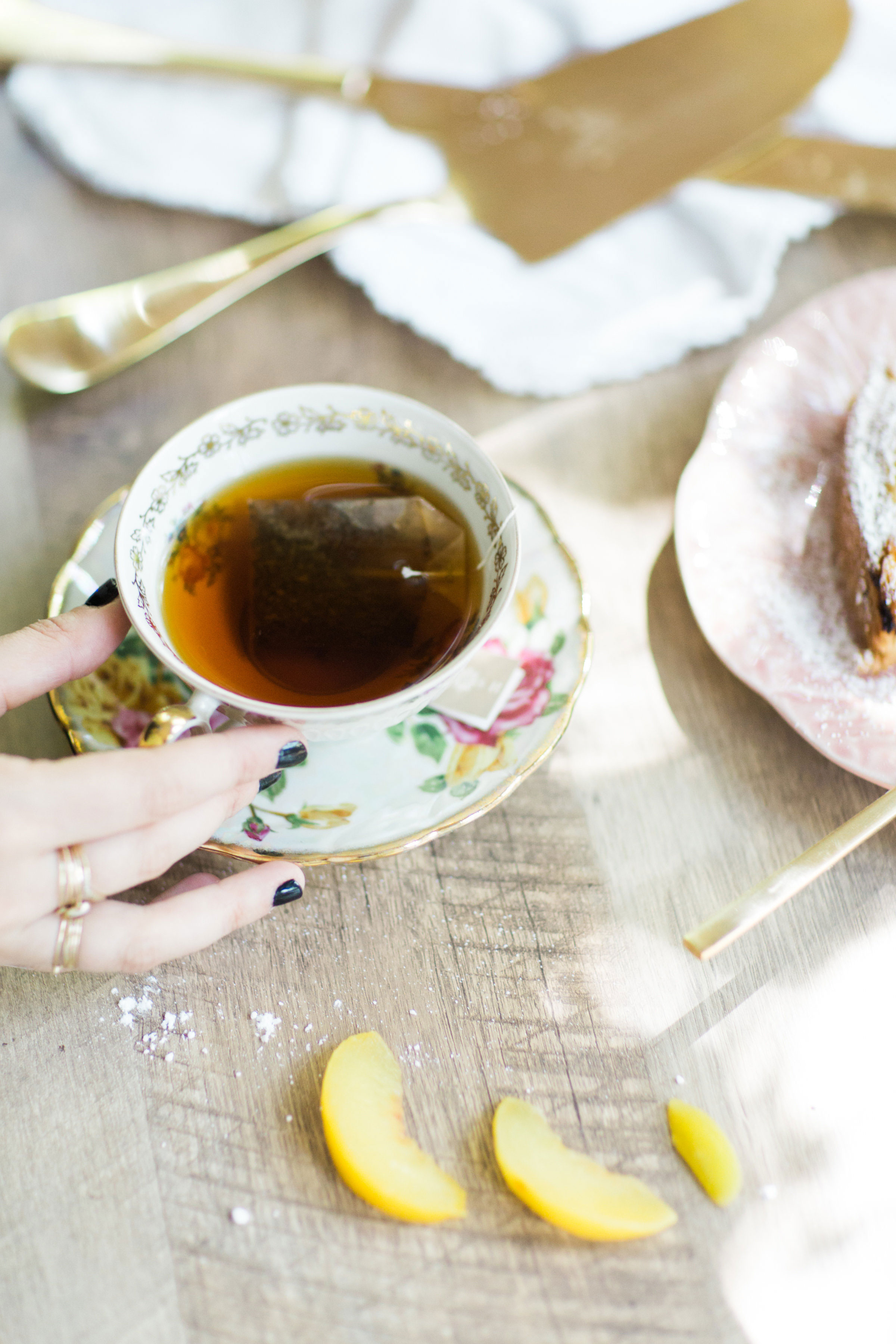 NOTE: Cake can be stored at room temperature for up to 2 days, loosely covered.
Recipe Adapted via Smitten Kitchen's Summer Strawberry Cake
Photos by Annie Watts Photography