This shop has been compensated by Collective Bias, Inc. and its advertiser. All opinions are mine alone. Thank you so much for supporting the sponsors that make Glitter, Inc. possible. #Feelinvigorated #FeelGlade #CollectiveBias
Since moving to North Carolina from Miami, and leaving my job as lawyer in a law office behind (at least for now), I've had to really re-evaluate what I want. What I've known for a long time now, is that I want to focus on this little blog of mine, to write all of the time, to expand my creative consulting business, and to really follow my passions. But with one very active one-year old racing around the house, I really have to make that "me time" happen, or else the days fly by without my ever focusing on those special projects. You know how it goes: you squeeze in only what you have to do, pushing the things you'd like to do to the backburner. Thanks to Glade® and their new new Blue Odyssey™ Large Candle available first at Walmart, I got the chance to really sit down and focus on my own passion and creativity.
Scents impact feelings in a powerful way. Your favorite cake baking: smells like home. The smell of the ocean always reminds me of trips to Maine with my family, my creative, happy place. Baby shampoo always reminds me of my sweet baby girl. The Glade® Blue Odyssey™ Large Candle has me dreaming seaside, and it's giving me just the fuel to dream bigger for my career, especially as a writer.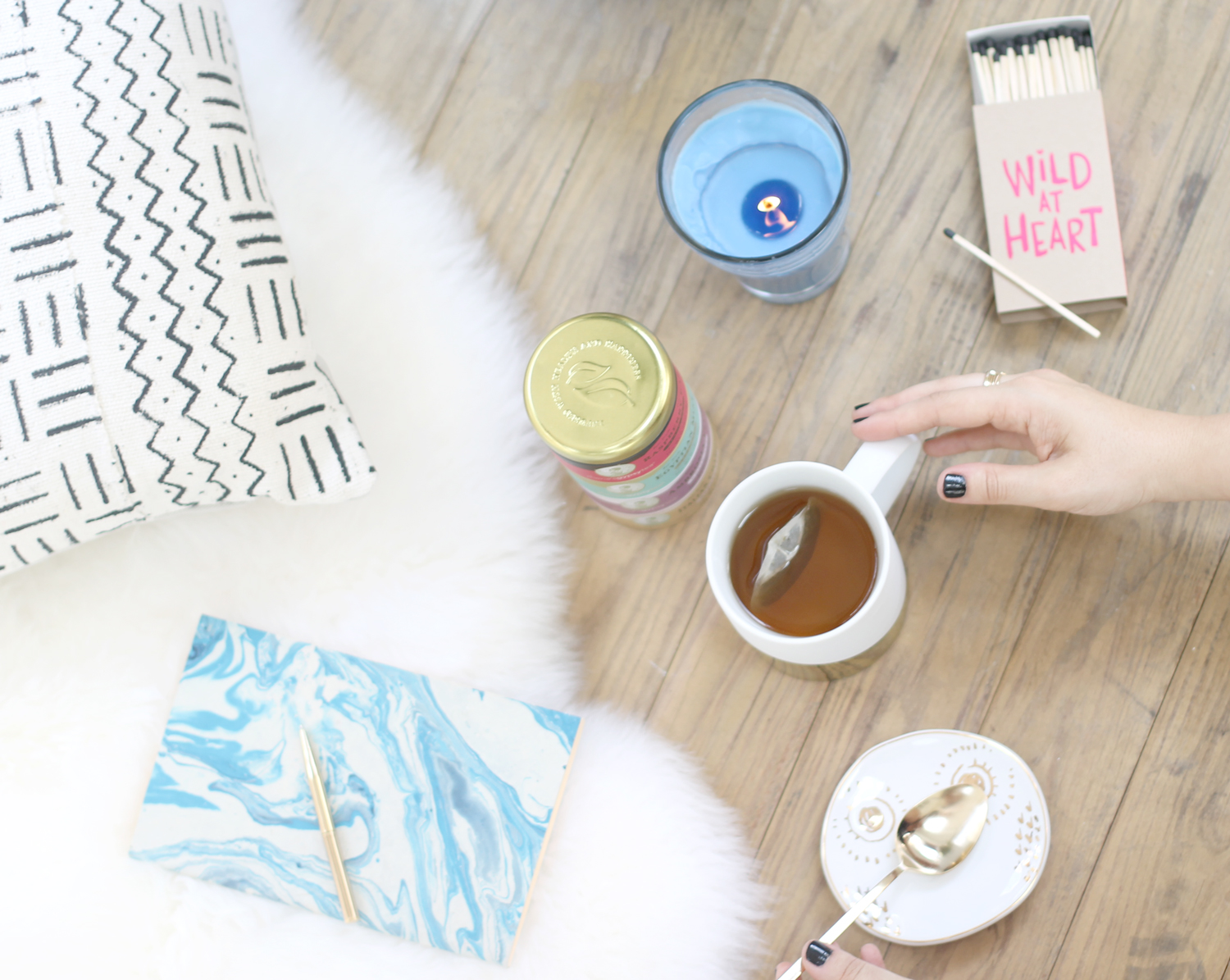 DISCOVER YOUR PASSION. AND FUEL IT.
I want to experience life in an extraordinary way, and chase every lead, every hope and dream, and I suspect most people do to. The trick is to really sit down and dream. Grab a notebook and a pen – write down your hopes; the pretend careers you just might be able to see yourself in, the passions you may or may not have followed yet.
Then think about how you can attain those goals. I want to write; I always have. This blog has given me that opportunity, but in a freestyle, casual way (I love that I feel like I'm talking to my best friends!). If I'm going to someday write that book, I have to think about how to really hone in on that goal. I spent time over the weekend looking up writing classes here in our new hometown, and there are so many. So that's step one: a class, where I'll be driven to write week after week, with much-needed lessons and criticism (because it's been a few years since I've been in school … yikes.)
GET PLANNING.
Make a list of your passions, and check it often. Plan ways to dip into those passions, and stay at it.
The new Glade® Blue Odyssey™ scent will help make you feel invigorated by fueling your passion and creativity. It's a seamless blend of water, air and earth all collected together to create a feeling of expansive freshness and invigoration. The bright blooms and sweet peach merge with touches of amber, musk and woods to fuel your passion and creativity.
Next weekend we head to Maine to spend time with my family – it will be Scarlett's first trip there (outside of my belly, that is.) Whenever my family and I get together, Walmart is the first place we go. We're always crafting and creating in Maine, and Walmart has everything we need to go wild. I love heading to Walmart when I'm feeling inspired – it also happens to be the first place you'll be able to experience the new Glade® Blue Odyssey™ Large Candle that burns up to 60 hours. How's that for a great candle?
New at Walmart. Buy 2 Glade® Blue Odyssey™ Large Candles (9.2 oz. size) at Walmart and receive a $5 virtual gift card! See what others are saying at www.feelinvigoratedfeelglade.com.
What do you do to channel your creativity? How do you find "me time" in a busy schedule?