This post contains affiliate links, which means that if you click on one of the product links, I'll receive a small commission. Thank you so much for clicking through and helping to support this little blog business of mine! Read more about our site, privacy, and disclosure policies here.
Make an extra special and thoughtful homemade gift for your child's favorite teacher, instructor, coach, etc., and all for under $5! This DIY pampering in a cup gift will be an instant hit.
This year, between both girls' schools – three teachers for Emme in preschool and two teachers for Scarlett (plus all of their amazing art, music, phys ed, etc. teachers), and with our girls in a bunch of extracurriculars and after-school activities like dance and swim, we had a whole lot of teacher gifts to shop for.
As a young family, with a husband still in training, though I WISH we could go out and get incredible gifts or huge gift cards for every single one of the amazing educators in our kids' lives, getting that many pricey gifts is just unrealistic for us.
Last week we headed to Target and I was determined to make the most of our budget, and I think I managed to put together a pretty great homemade teacher gift that I honestly think any teacher, coach, tutor, and more would absolutely love!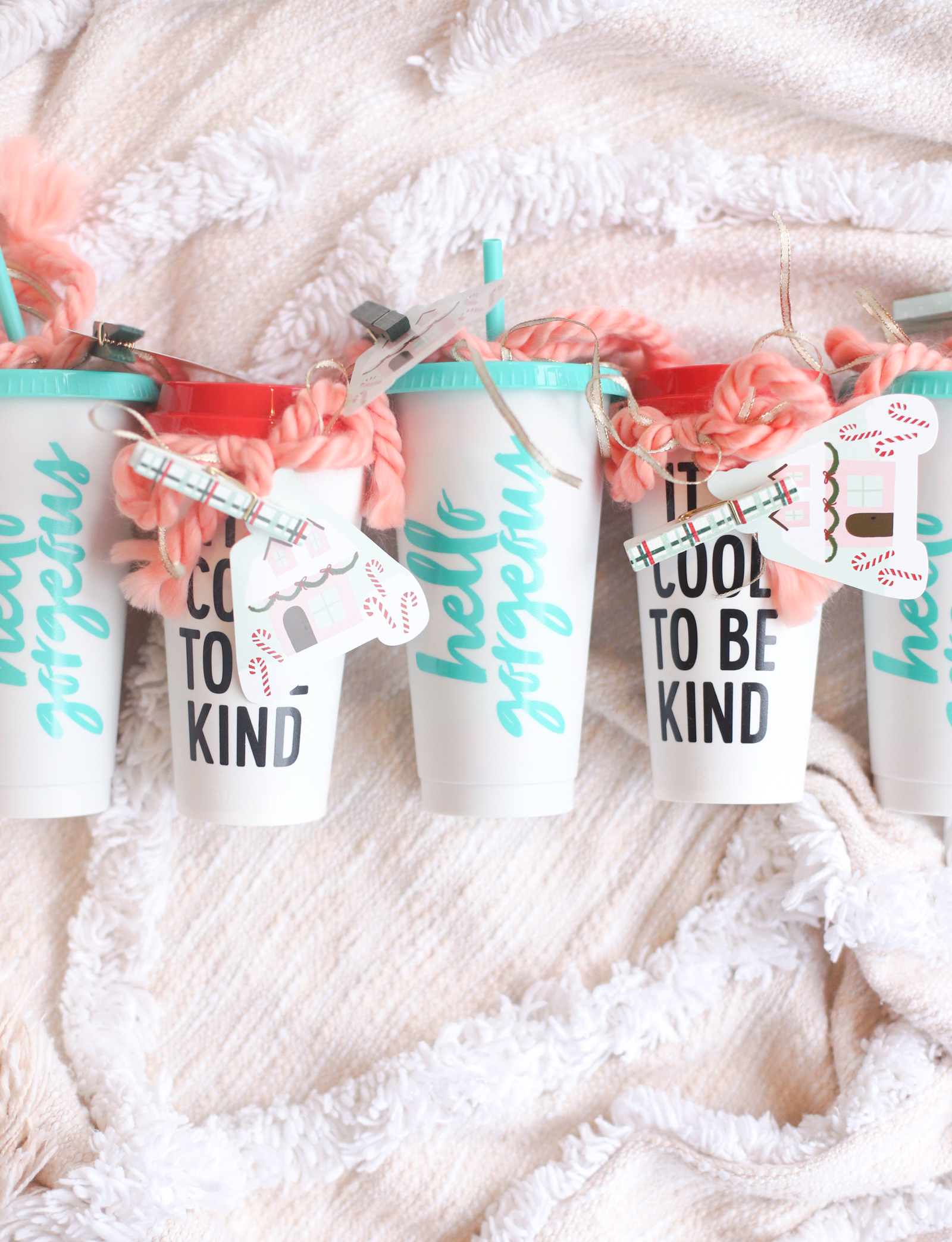 Homemade Teacher Gift Idea
Over the weekend we handed out our DIY "Pampering in a Cup" handmade gifts to the girls' ballet teachers and swim instructor, and everyone absolutely loved the gifts!
Though the gifts rang in at under $5 a piece, making something special and that you put a lot of thought into for a special teacher or person in your life, means so much to that person. So don't underestimate how much the thought counts.
And of course, you can always slip a gift card into one of these homemade pampering cups as well. Truly, this is such a great and thoughtful gift for a soccer coach, dance teacher, piano tutor, swim instructor, SAT tutor, hockey coach, gymnastics instructor, the list goes on and on.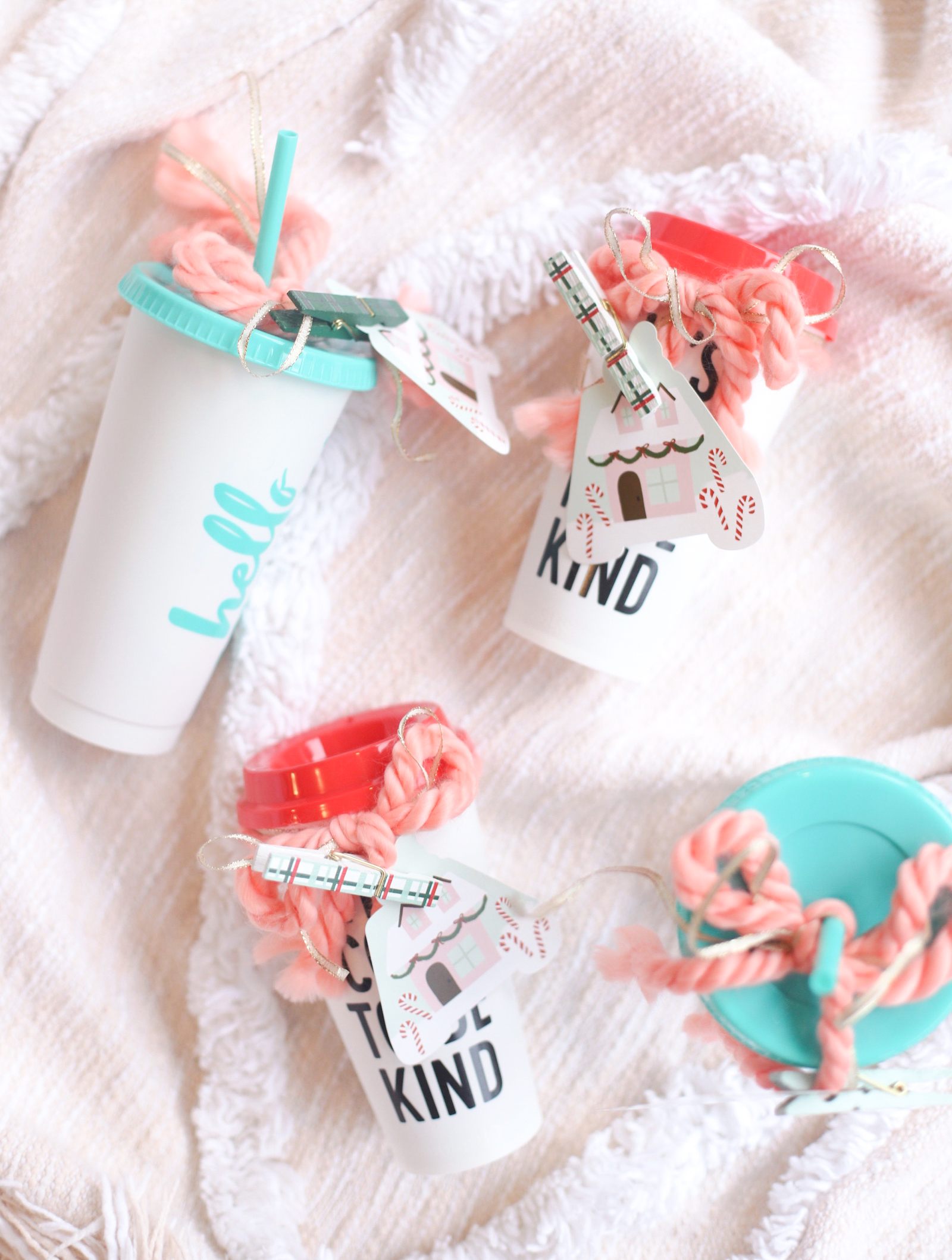 How to Make a Homemade Pampering in a Cup Teacher Gift for Under $5
So let's talk about that homemade teacher gift idea; and how you can create this easy handmade gift for under $5! In addition, know exactly what items I used, where you can find them, and a few of my favorite gift wrapping tricks to make all of your gifts and packages ten times prettier.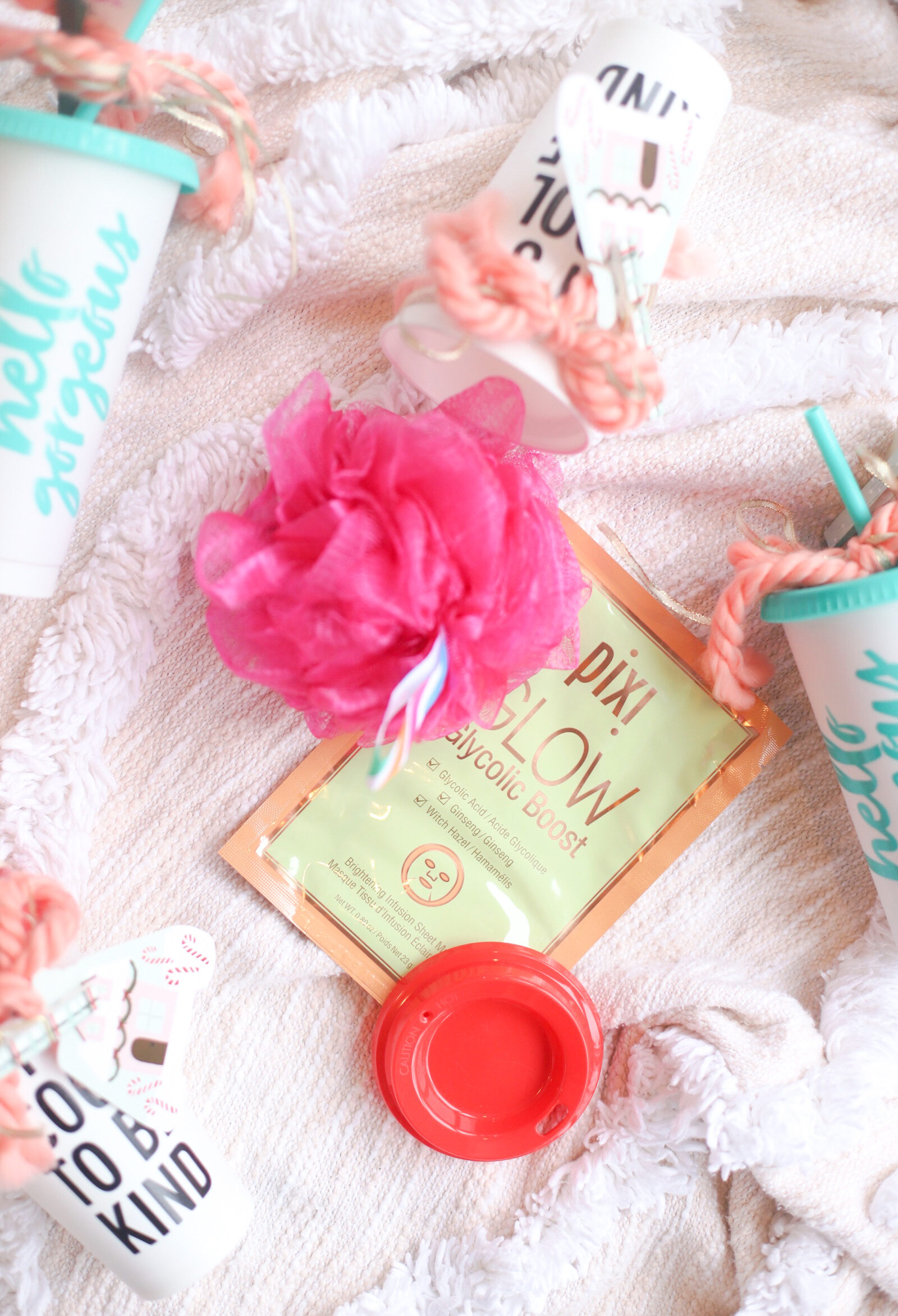 WHAT YOU'LL NEED
These cups are awesome! A 3-pack of either the straw cups or the coffee cups comes out to $5 for 3 reusable cups. (That comes out to just $1.67 per cup!) Moreover, the cups are BPA free, 100% recyclable, and microwave and dishwasher safe. You can find them on the cup/reusable bottle aisle in Target.
I always have so much fun picking out face masks! There are so many great sheet masks out there, and most are around $2. (For instance, I'm a big fan of these Yes To Grapefruit Vitamin C Glow Boosting Bubbling Paper Single Use Face Masks and these Pixi by Petra GLOW Glycolic Boost Brightening Face Mask Sheets.)
Any sponge or loofah will work great for this gift! I'm a big fan of these The Bathery x Target Bath Sponge Loofahs; and at just $1.99, they're a great price. They're super plush and last forever. In addition, they come in a bunch of bright colors and are perfect for gifting.
For example, I like to use a mix of this chunky yarn and metallic gold ribbon to tie a bow on my gifts and these cups to add some fun color and texture.
Grab your favorite gift tags and fill in that "to" and "from".
I love using clothespins to attach gift tags to gift bags, ribbons, etc. I think it adds another whimsical pop of texture to any gift wrapping situation. Target actually had the cutest holiday and Christmas themed clothespins in the dollar spot. So it's definitely worth checking in your local store for more festive options! (And of course, Amazon has a TON of Christmas clothespins available with free two-day shipping.) Binder clips – especially a metallic or colorful binder clip – is another super cute way to attach a gift tab.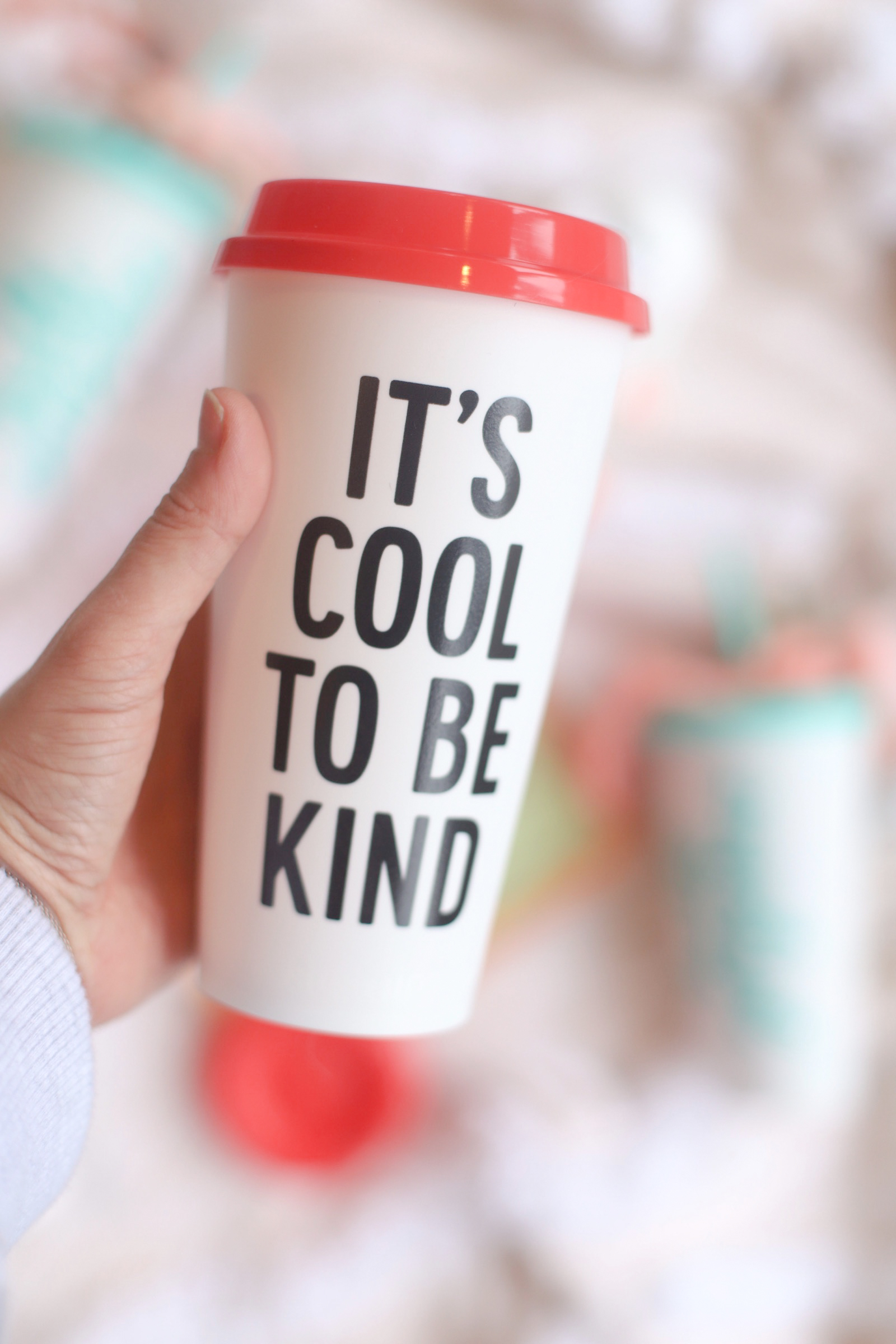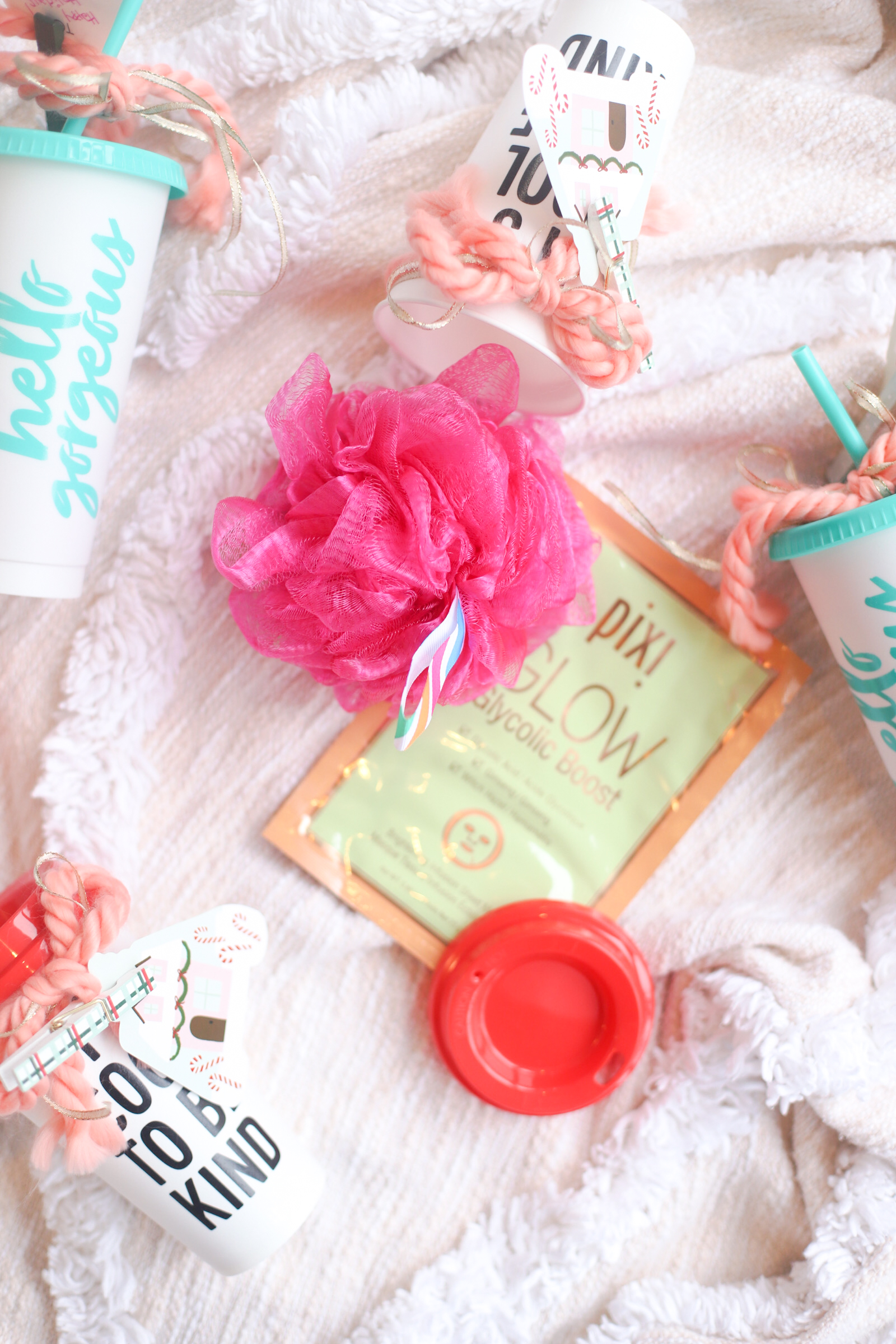 The printable DIY instructions are below!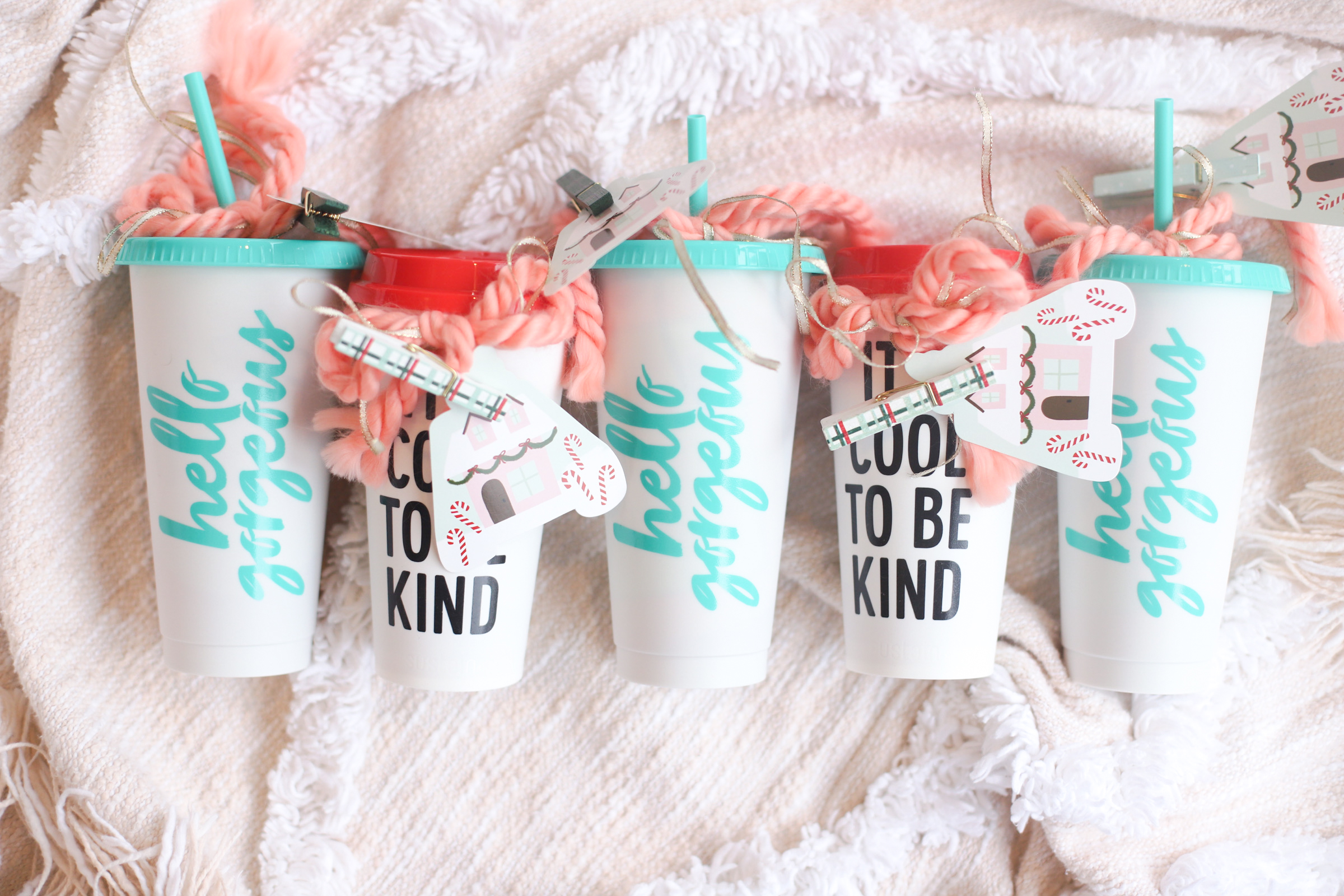 Homemade Teacher Gift Idea: Pampering in a Cup for Under $5
Materials
1 Reusable Cup, coffee or straw cup
1 Facial Sheet Mask
1 Bath Sponge Loofa
Gift Tag
Clothespin or Binder Clip
Pen
Instructions
Put both the loofah and face mask inside one cup. I found it easiest to wrap the face mask around the loofah and insert the pair in a tibe shape. Put the lid and/or straw and lid on the cup.
Measure and cut both a piece of the yarn and a piece of the ribbon the same legnth and enough to tie around the base of the lid of the cup, including extra legnth to tie a large bow. Tie your bow.
Fill in the gift tag with your pen, and using either a clothespin or binder clip, attach the gift tag to the ribbon.
So cute, right?!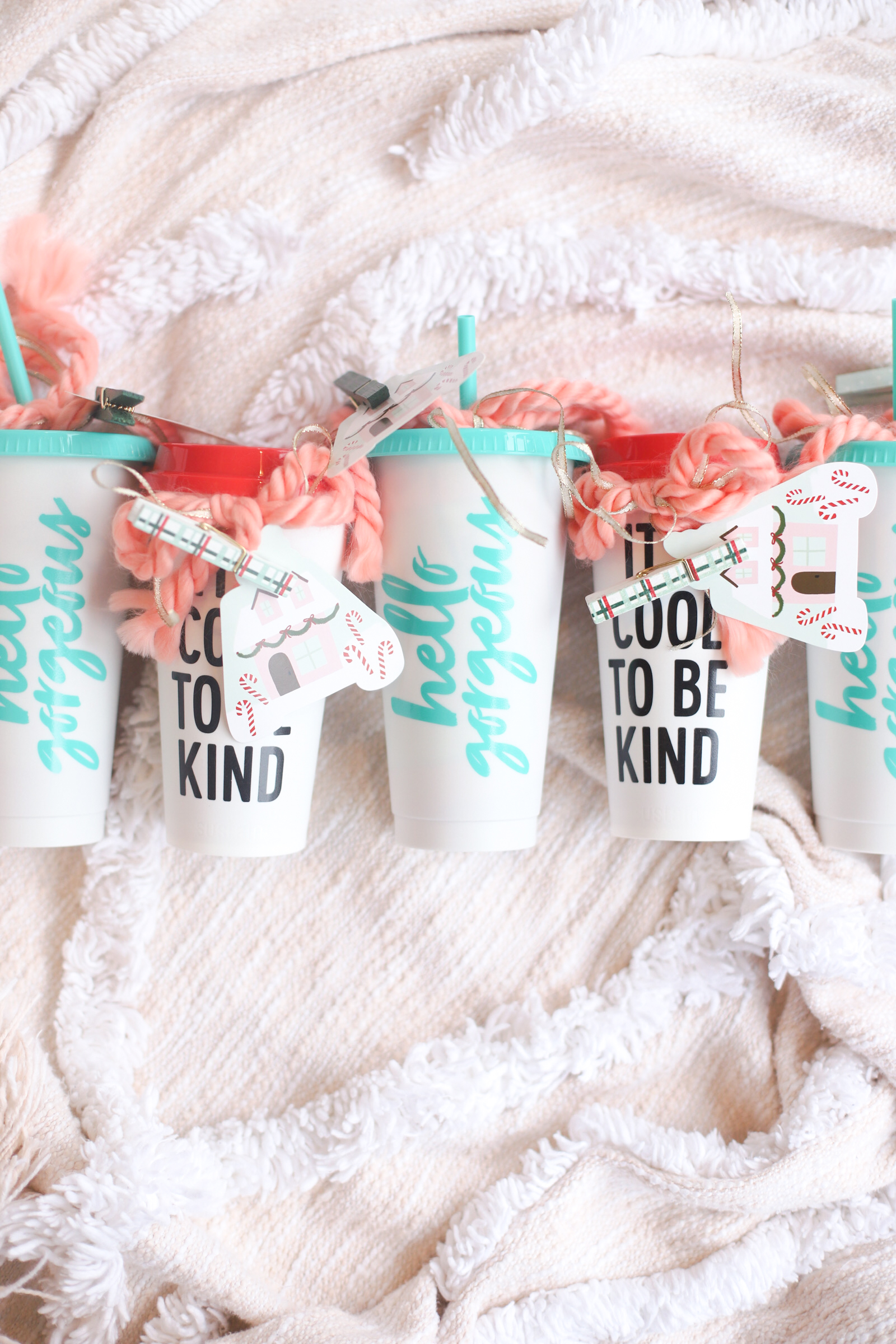 Do you make gifts for teachers or are gift cards more your speed? We've definitely done a mix of both over the years. Moreover, I just love the idea of adding a personalized touch!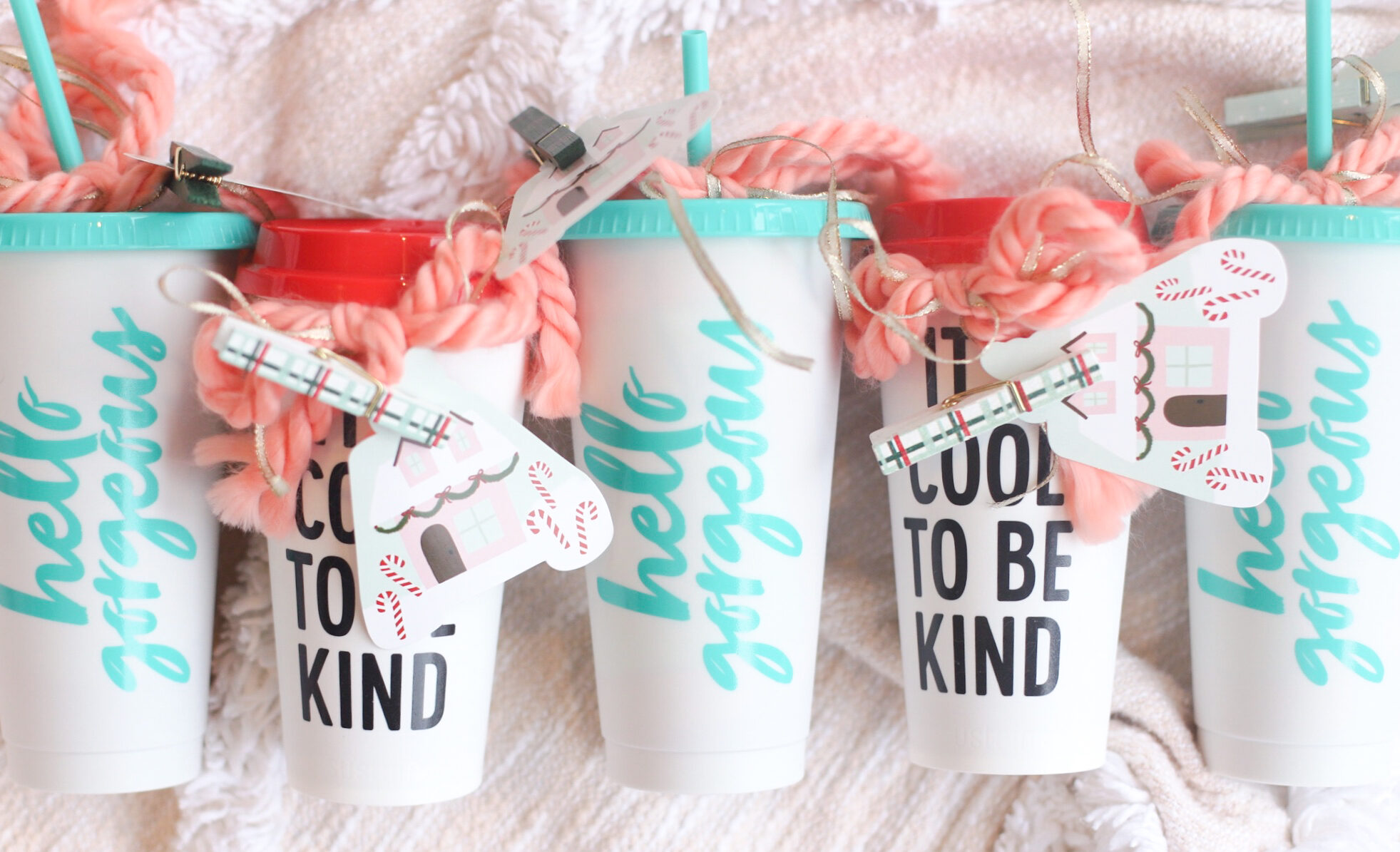 Love this holiday gift DIY? Check out all of our crafts and projects here; and if you put together your own DIY teacher gift, be sure to tag me on social media (@glitterinclexi) so I can check out all of your adorable gift creations!
SHOP THE HOLIDAY FAMILY PHOTOS POST | CLICK LEFT & RIGHT ARROWS TO EXPLORE
And be sure to check out the Glitter, Inc. Holiday Page for heaps of inspiration!!!