This post contains affiliate links, which means that if you click on one of the product links, I'll receive a small commission. Thank you so much for clicking through and helping to support this little blog business of mine! Read more about our site, privacy, and disclosure policies here.
Searching for the perfect holiday gift for the little kids in your life? Fret not; I've rounded up all of the best toys and crafts that little kids will not only love, but use for years to come! 
That's right; it's gift guide season!!
I don't know about you, but every year, the holidays just sort of sneak up on me. Maybe it's because for us, Hanukkah means 8 nights of gift-giving, typically starting early in the holiday season (yep, Hanukkah starts THIS Sunday!); so I feel that added pressure of getting on top of the gift-giving, stat. This year, I started early, and tried to really focus on gifts that our girls (both little kids under the age of four) would not only love, but really use.
I'm all for experiences, crafts, and really doing things with our kiddos. Of course our 4 year-old has her own gifts in mind as well, like those ever-popular Little Live Pets and Hatchimals, but I always sneak in a few crafts and educational toys that I know she'll love too. As for our 1 year-old, I picked out a few really sweet baby and toddler toys for her that I hope she'll think are awesome. We already have a play kitchen that has held up SO well over the years, so we'll add a few new play food items since the baby looooooves playing in the kitchen. I'm thinking MagnaTiles would be something both of our little kids would get a ton of use out of, so those are going on the tippety top of our holiday gift wishlist as well.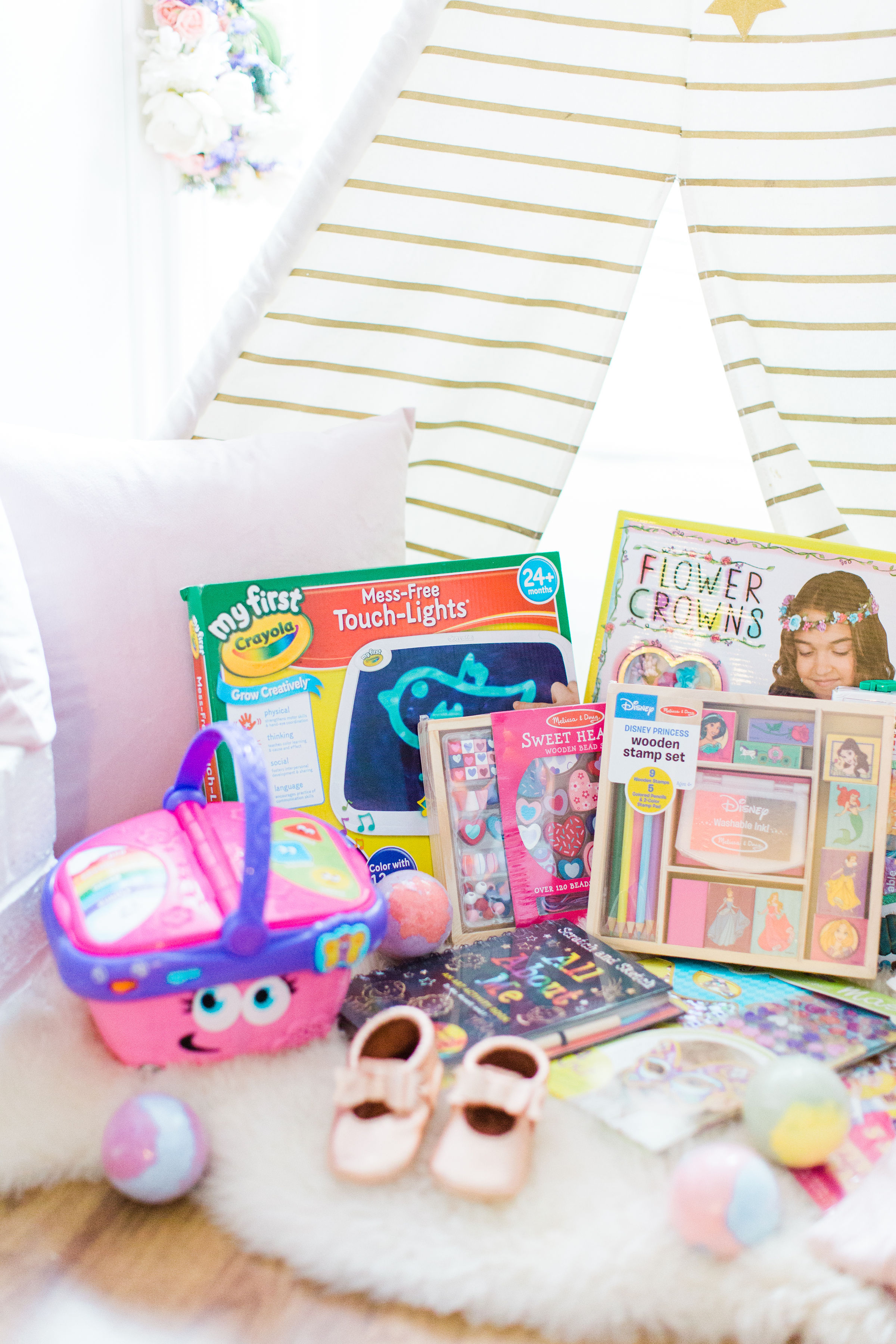 Anyhoo, let's talk TOYS! These are the holiday gifts that are perfect for little kids …
Holiday Gift for The Little Kids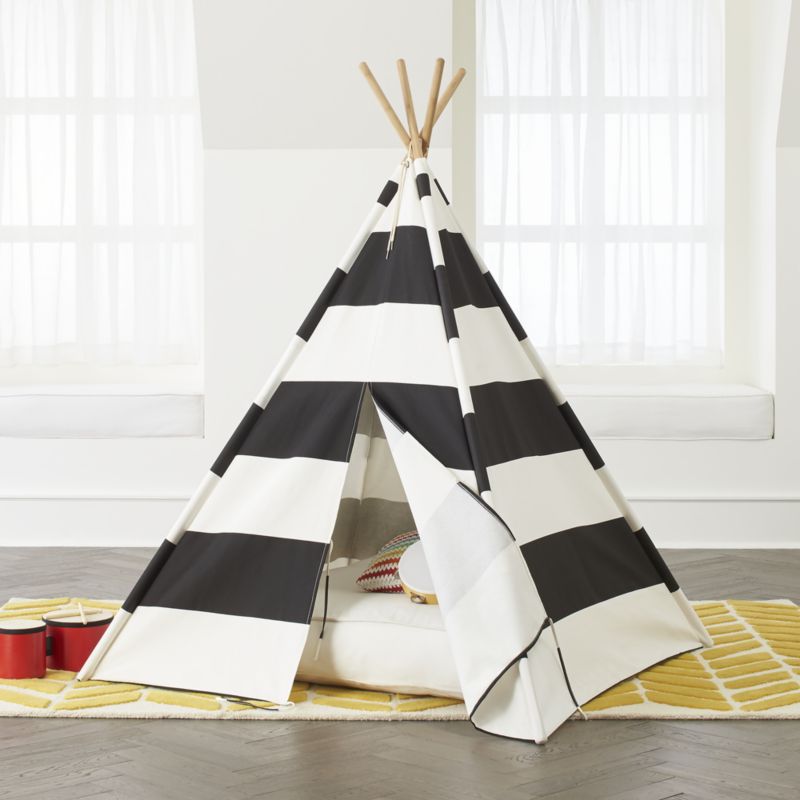 I cannot say enough good things about these teepees. The girls spend hours inside their tent in the living room. It actually used to be in Scarlett's bedroom, but both kids love it so much, we decided to bring it down to the living room, where they play most, and truly, they are in and out of it all day long. (Psst … it's up to 40% off Playhouses & Teepees right now at Crate & Kids!)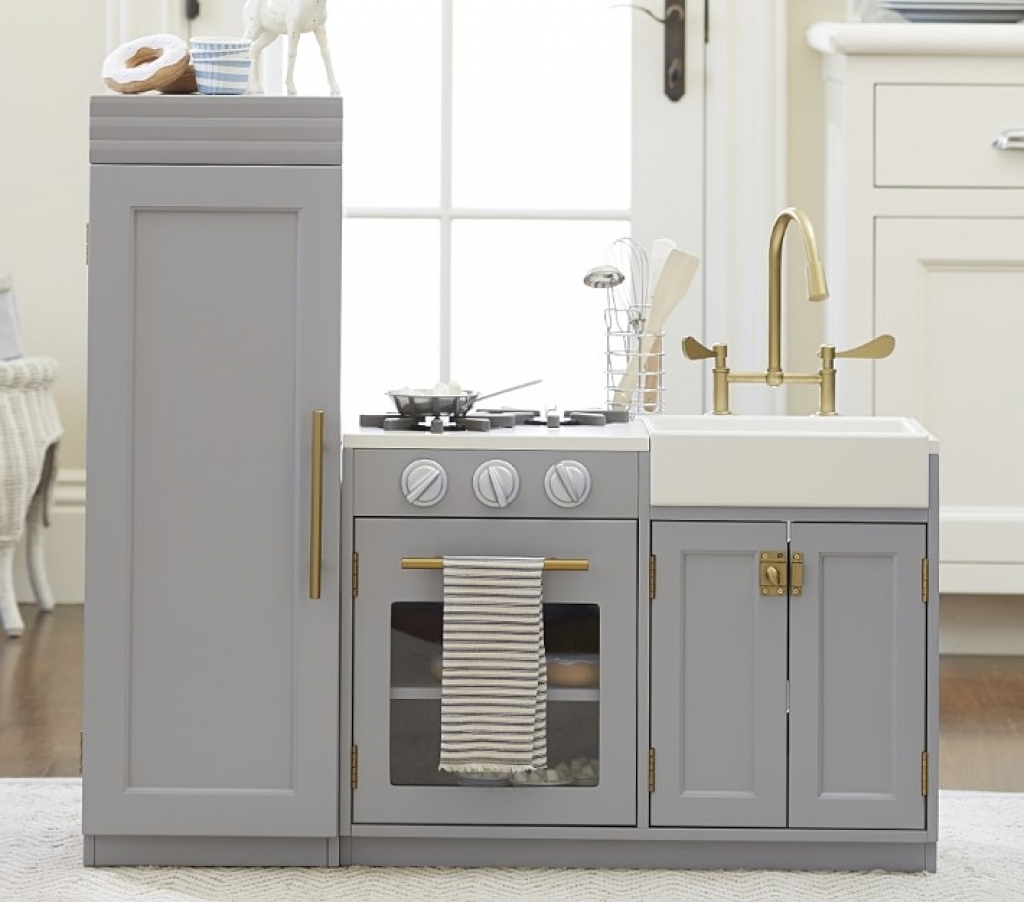 If you don't already have one, Christmas/Hanukkah, etc. is the best time to get one for your little kids. Our girls absolutely love and use their play kitchen regularly … as in, every single day. I am SO glad we invested in a good quality one a few years back.  (We have this one by KidKraft, though if you want to spend a bit more, Pottery Barn Kids also has gorgeous kids play kitchens that last.)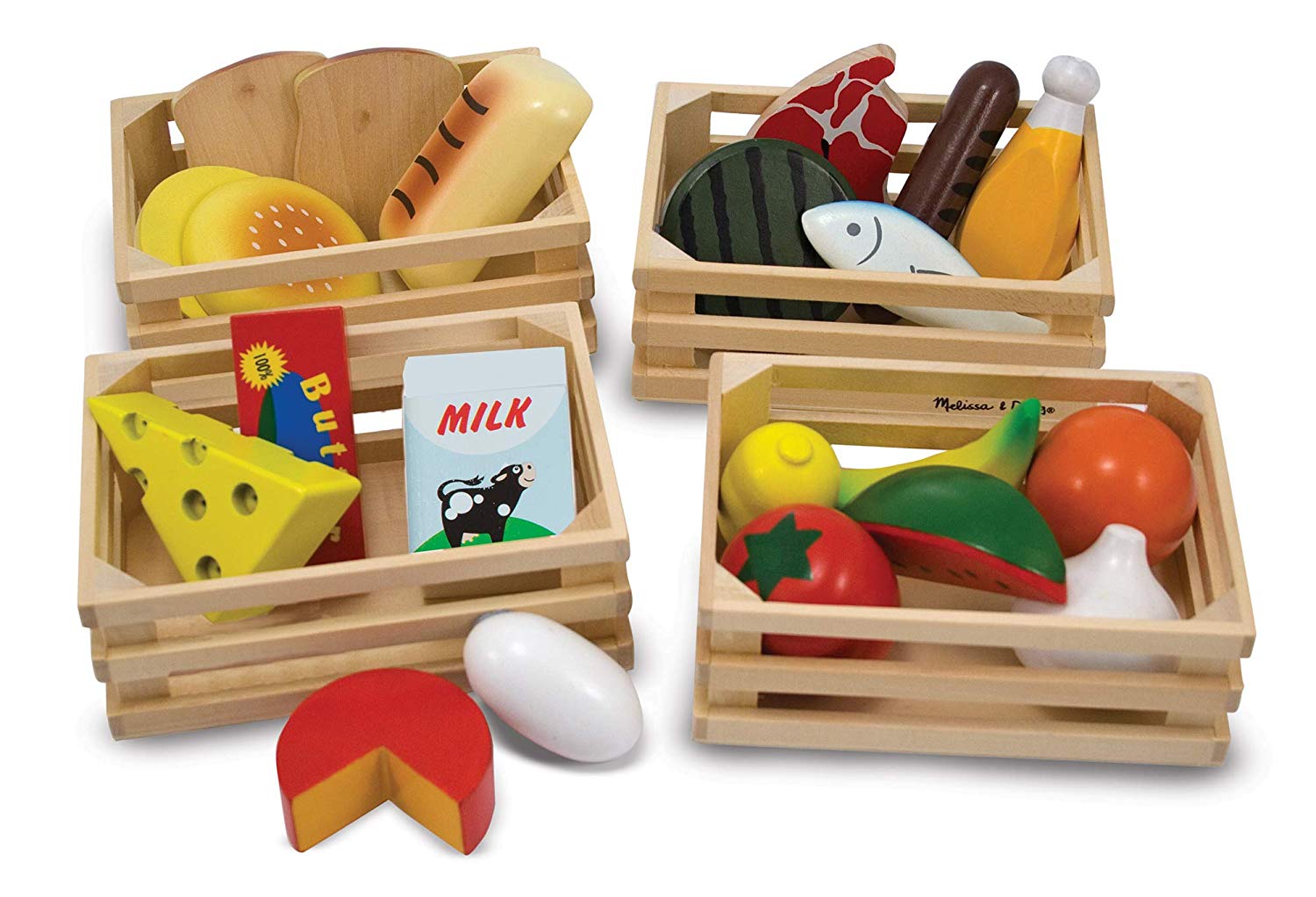 For under $16, you get all of the play food your kitchen could need, and what I love about these is that they come with wooden baskets to help keep things organized, and the play food itself is made of wood so it will stand the test of time.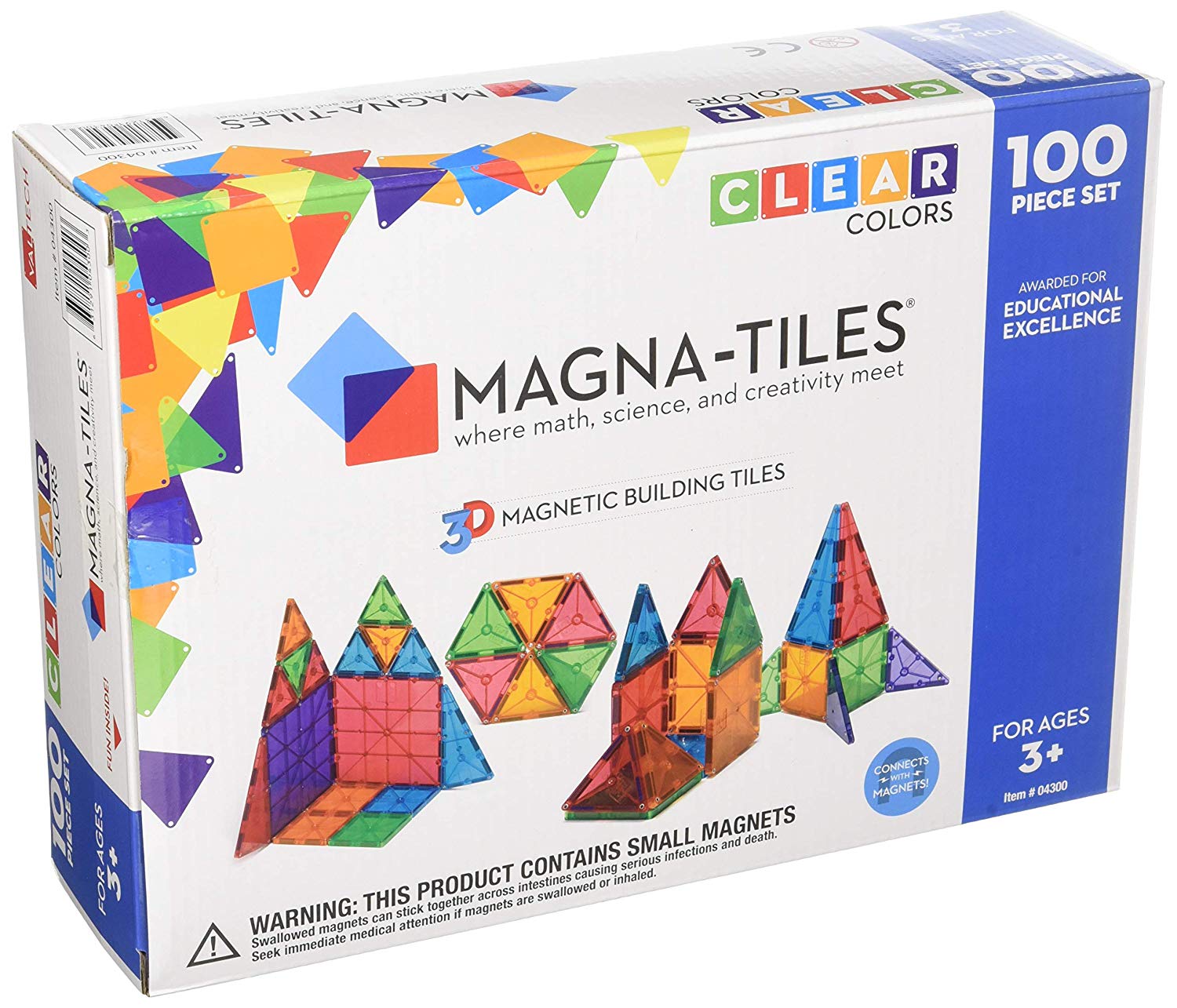 Guys, MagnaTiles are THE toy of the holiday season. I mean, seriously, is anyone NOT obsessed with MagnaTiles? I don't know a single parent who doesn't highly recommend these STEM approved building magnets.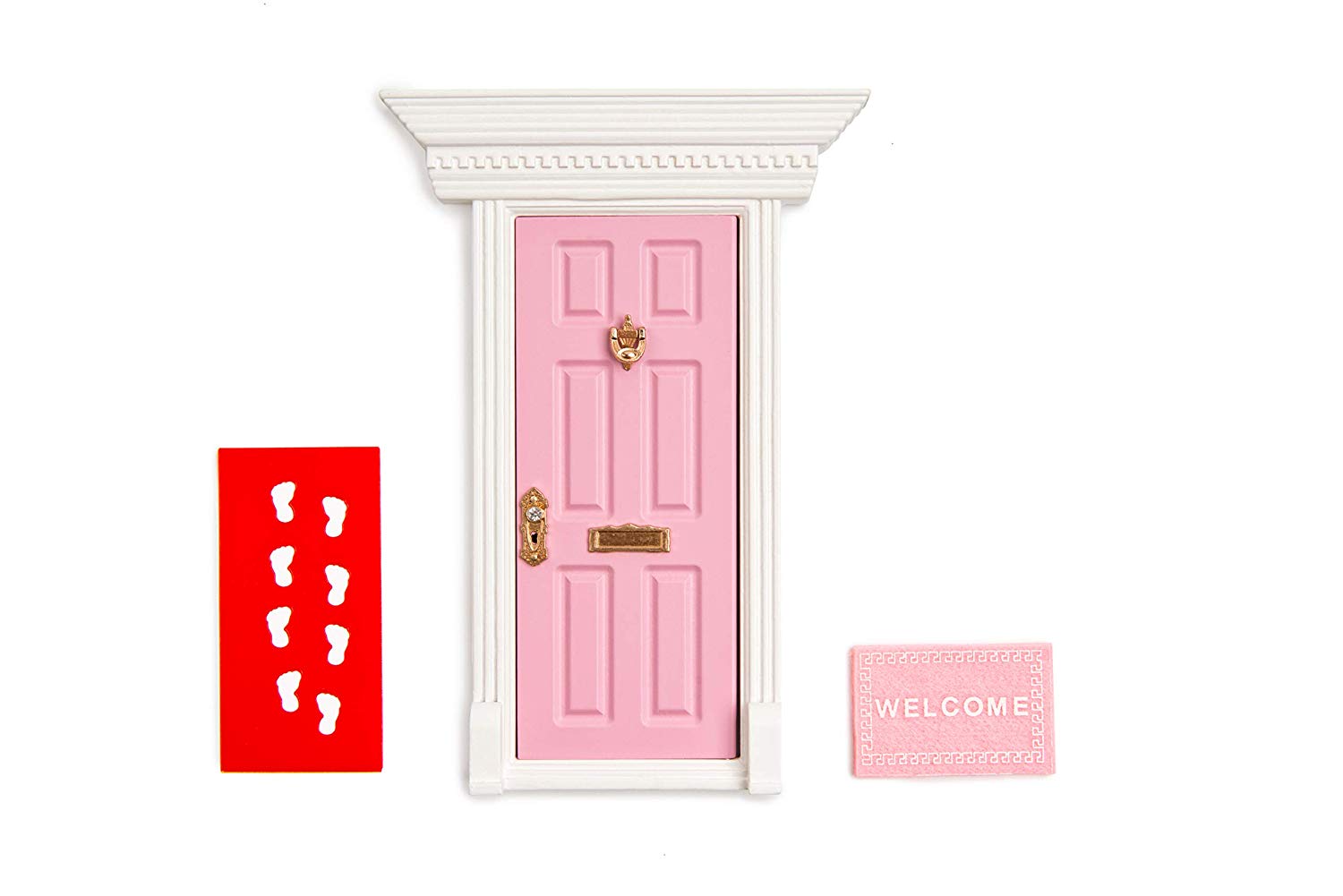 I haven't actually given this one to Scarlett yet, but she is going through a major "fairy phase" and I think she's going to be delighted by this sweet little fairy door. Anything that gets kids using their imagination is great in my book. I've even heard of parents having their kids write the fairy "notes" and leaving them at the fairy's door before bed, being on best behavior so the fairy will come out at night, etc.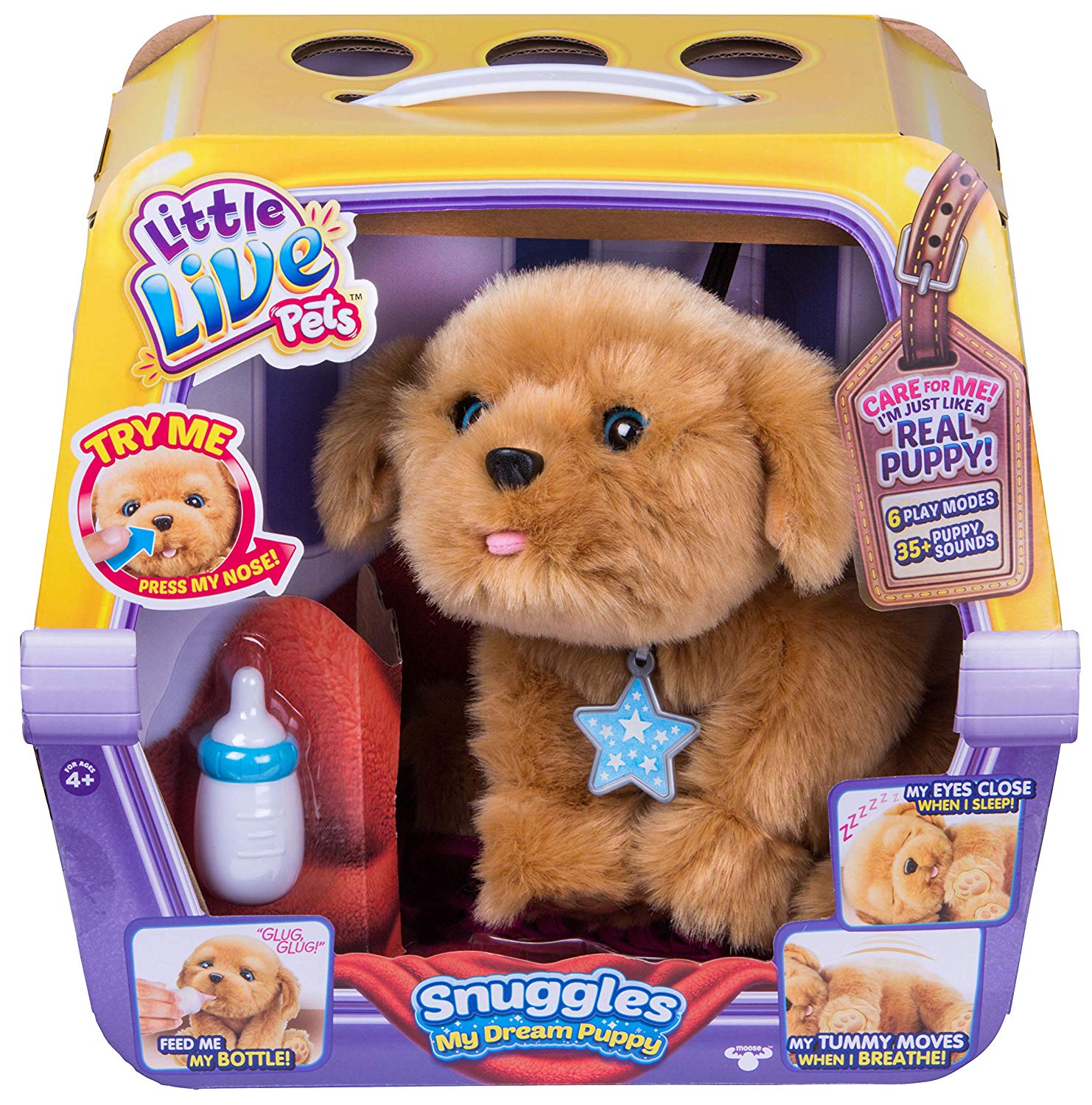 These may not be my faaaavorite toy ever, but our 4 year-old sure loves them. And the best part: they have all sorts of animals in every price range, with toys starting at $10.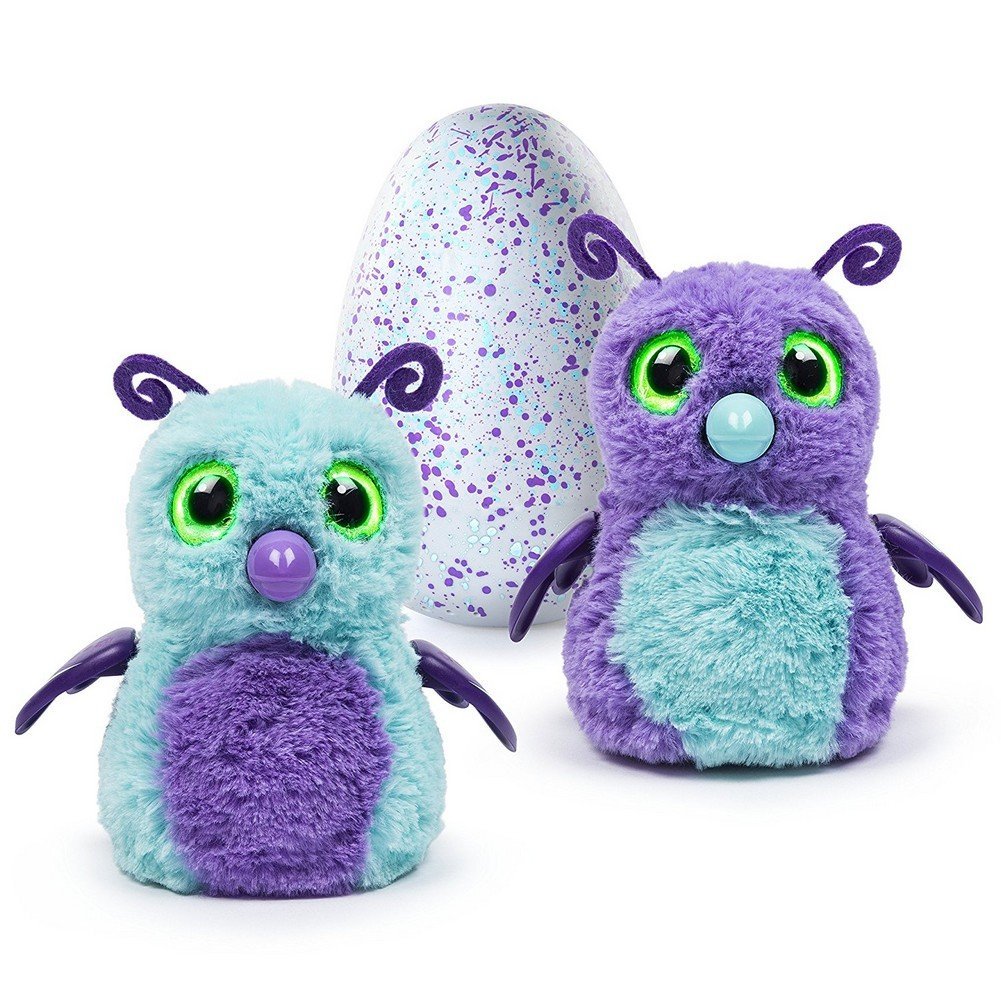 This is another one that kids go totally crazy for.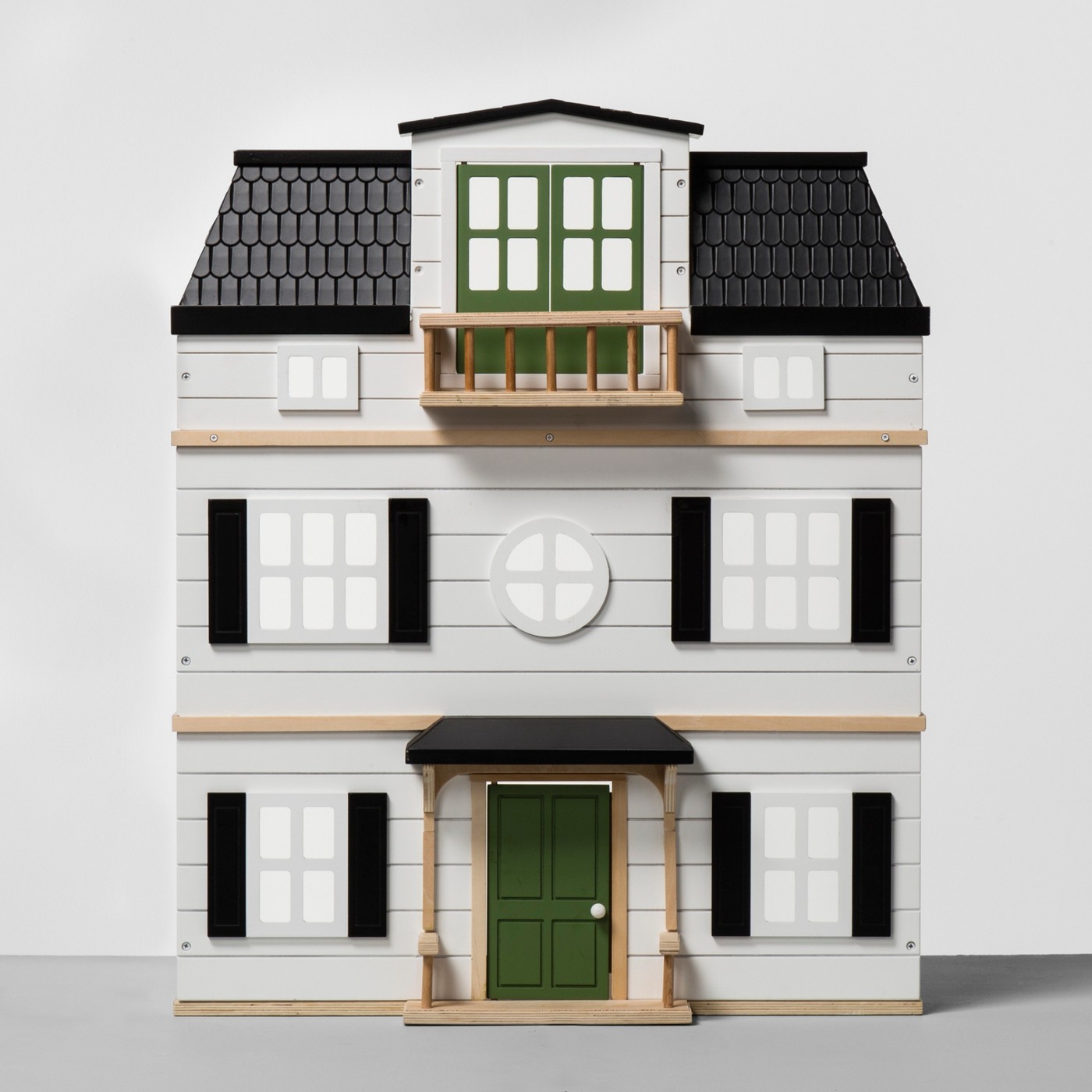 Another toy that gets plenty of use in our house is our KidKraft wooden dollhouse (a gift from Scarlett's grandparents last Hanukkah.) That one is no longer in stock, but this Hearth & Hand™ with Magnolia Wooden Dollhouse from Target is equally adorable and I'm also loving the new Melissa & Doug Modern Wooden Multi-Level Dollhouse With Furniture.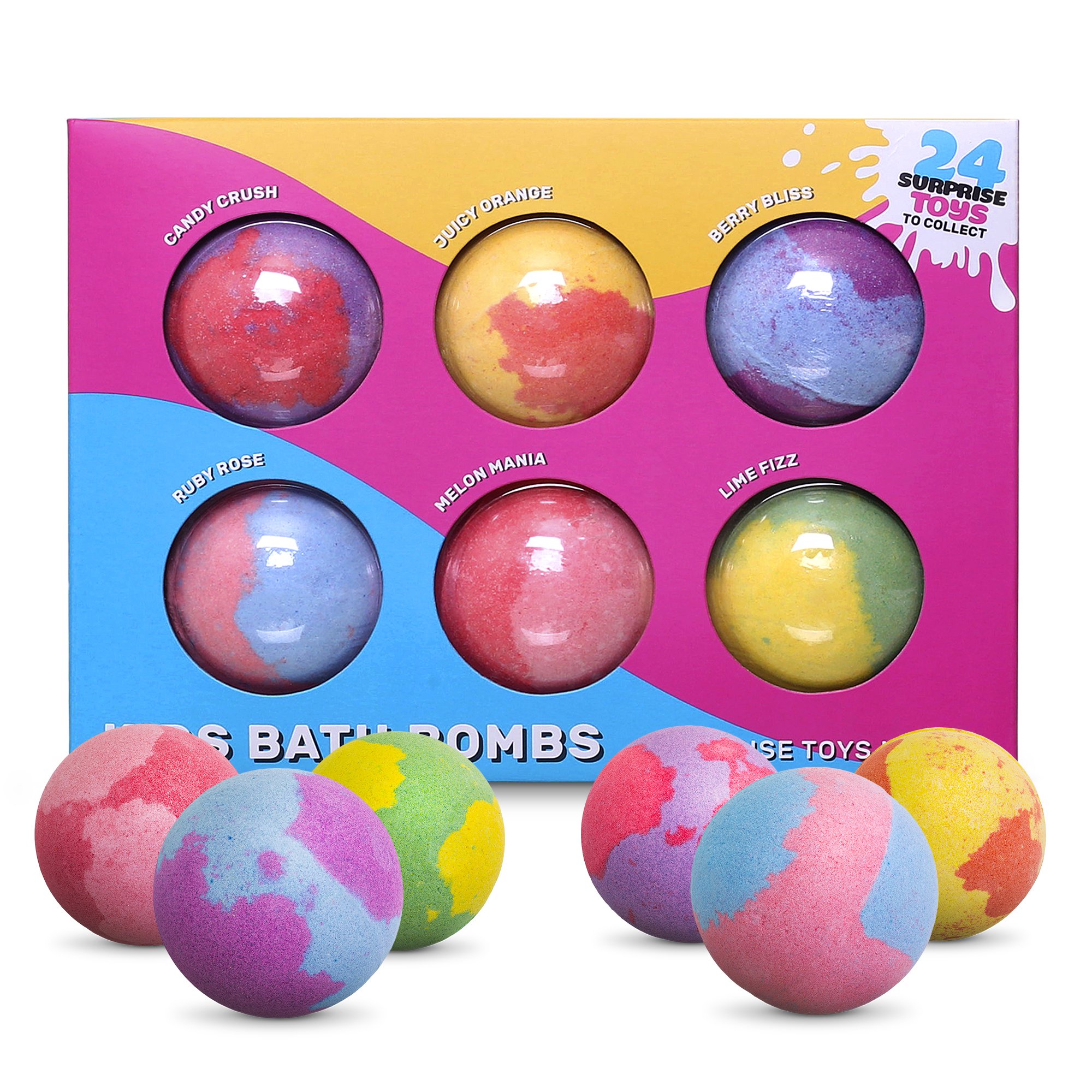 If you struggle with getting your little ones in the bath, these brightly colored extra large bath bombs will do the trick! Every bath bomb has a special prize inside, and Scarlett is SUCH a fan. (They're also totally fine on her sensitive skin.) The only hitch is, the toy is rather small, so if you have babies, you may want to steer clear of these.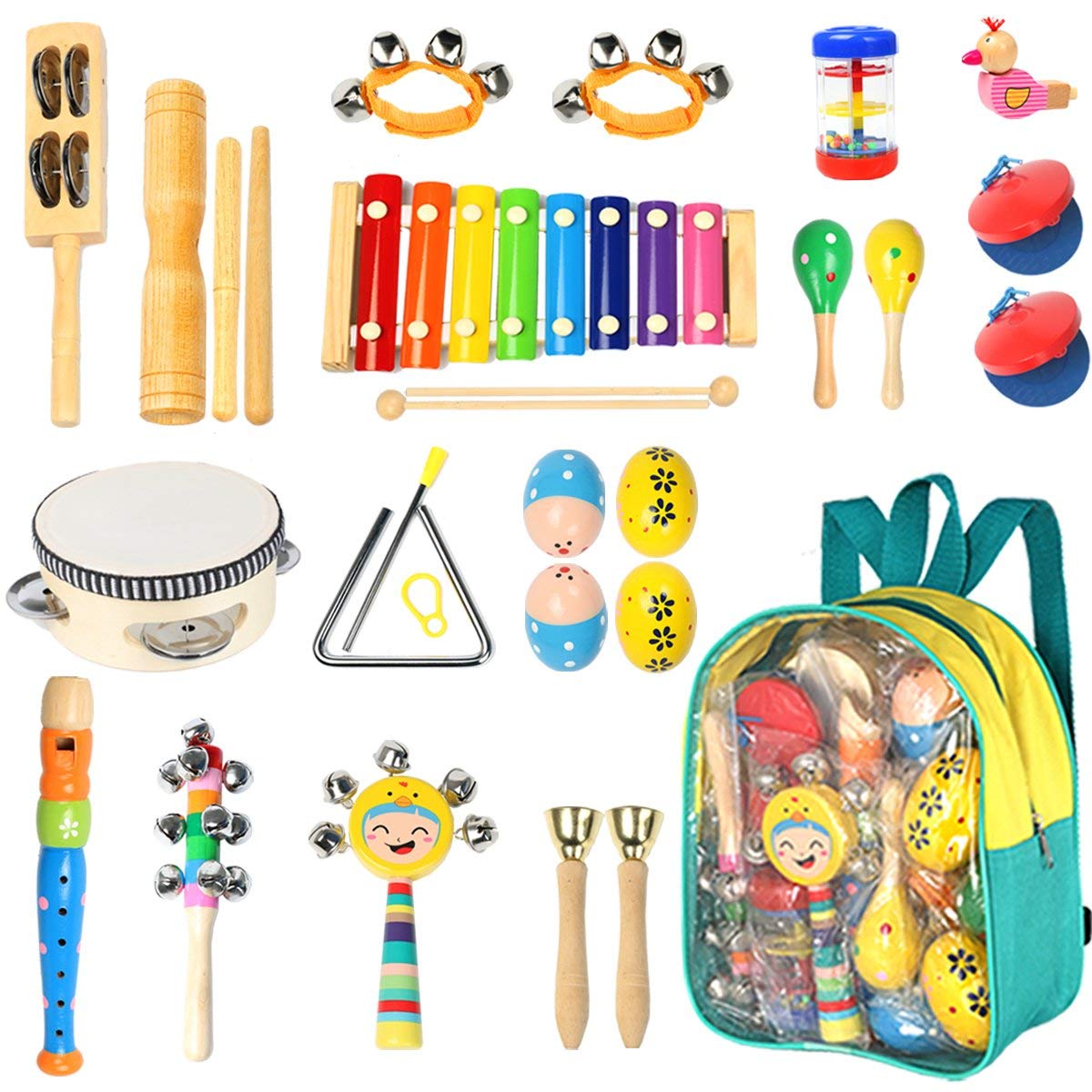 There is nothing quite like a box of musical instruments to keep your little ones entertained for HOURS. This set is chock full of great instruments and noise-makers, and has great reviews.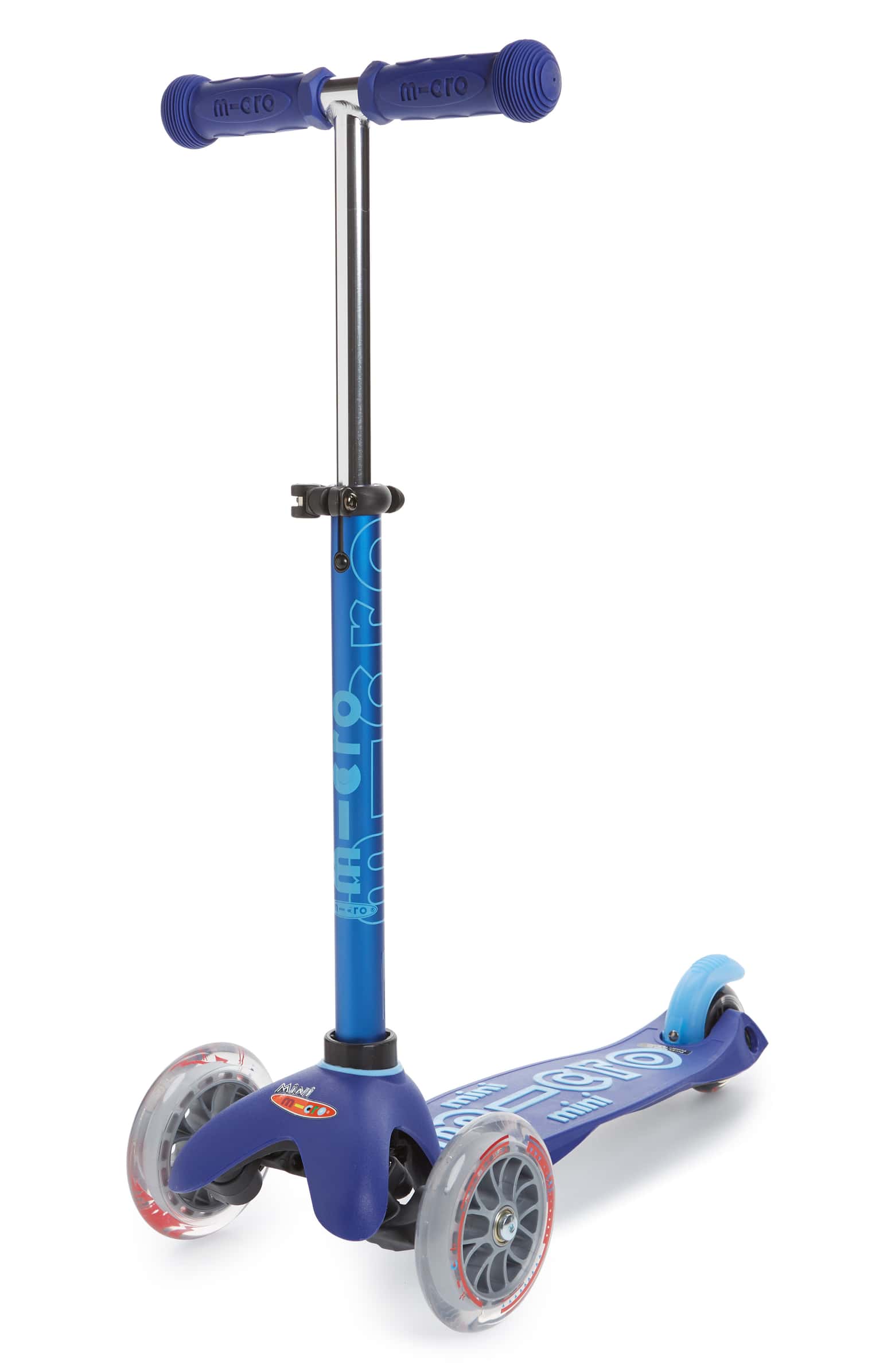 Comes in 4 colors and is sure to get played with constantly.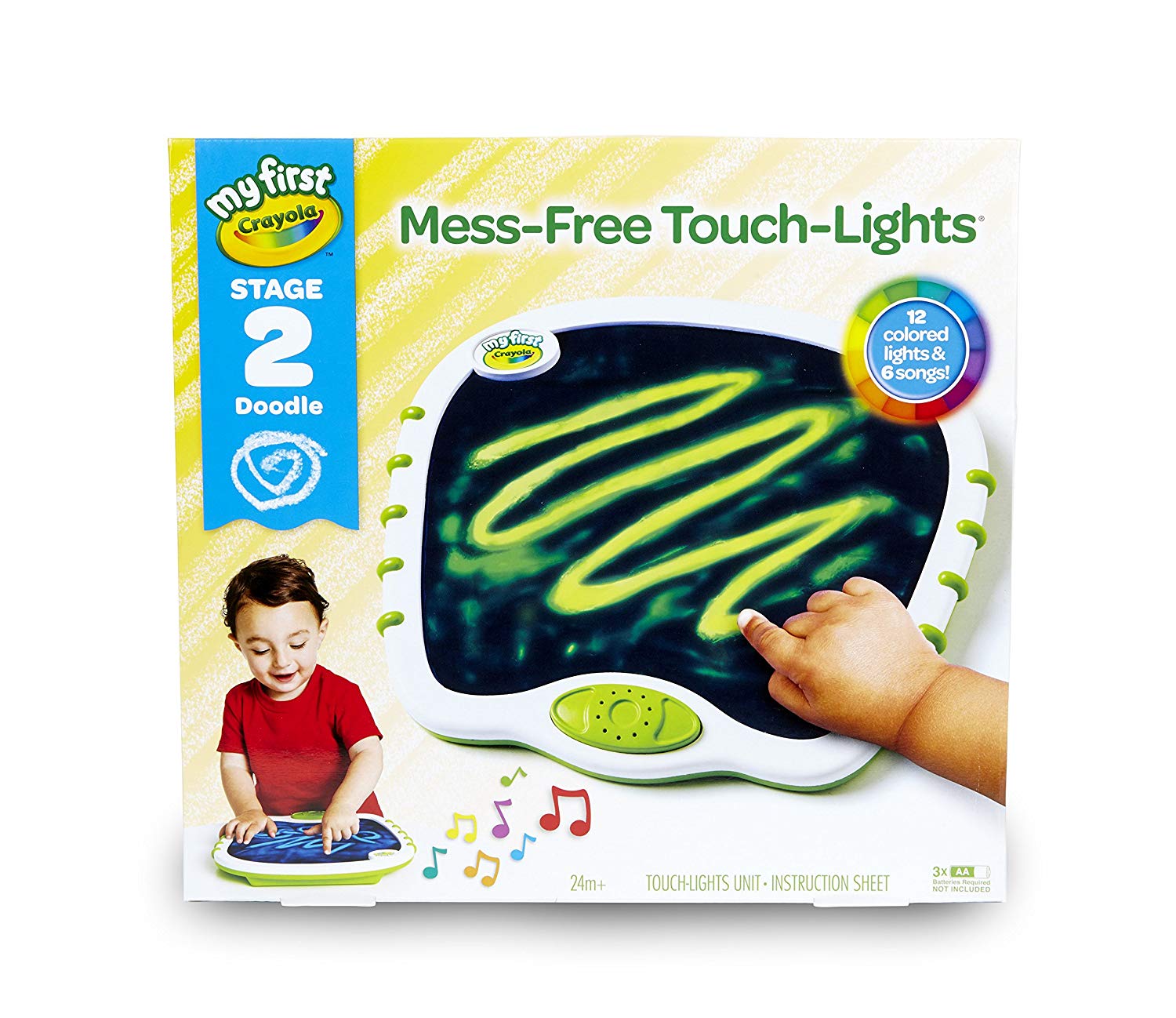 I can't wait to give this to Emme for Hanukkah. I know she's a little young for it now, but i thought it might be something her big sister could teach her how to use.
Our first Amazon Fire tablet served us well, and this holiday season we decided it was time for an upgrade. Our oldest really only uses our tablet for travel and waiting for doctor's appointments, etc. She loves ABC mouse and when we travel, we download a few movies and shows on Netflix. Such a lifesaver!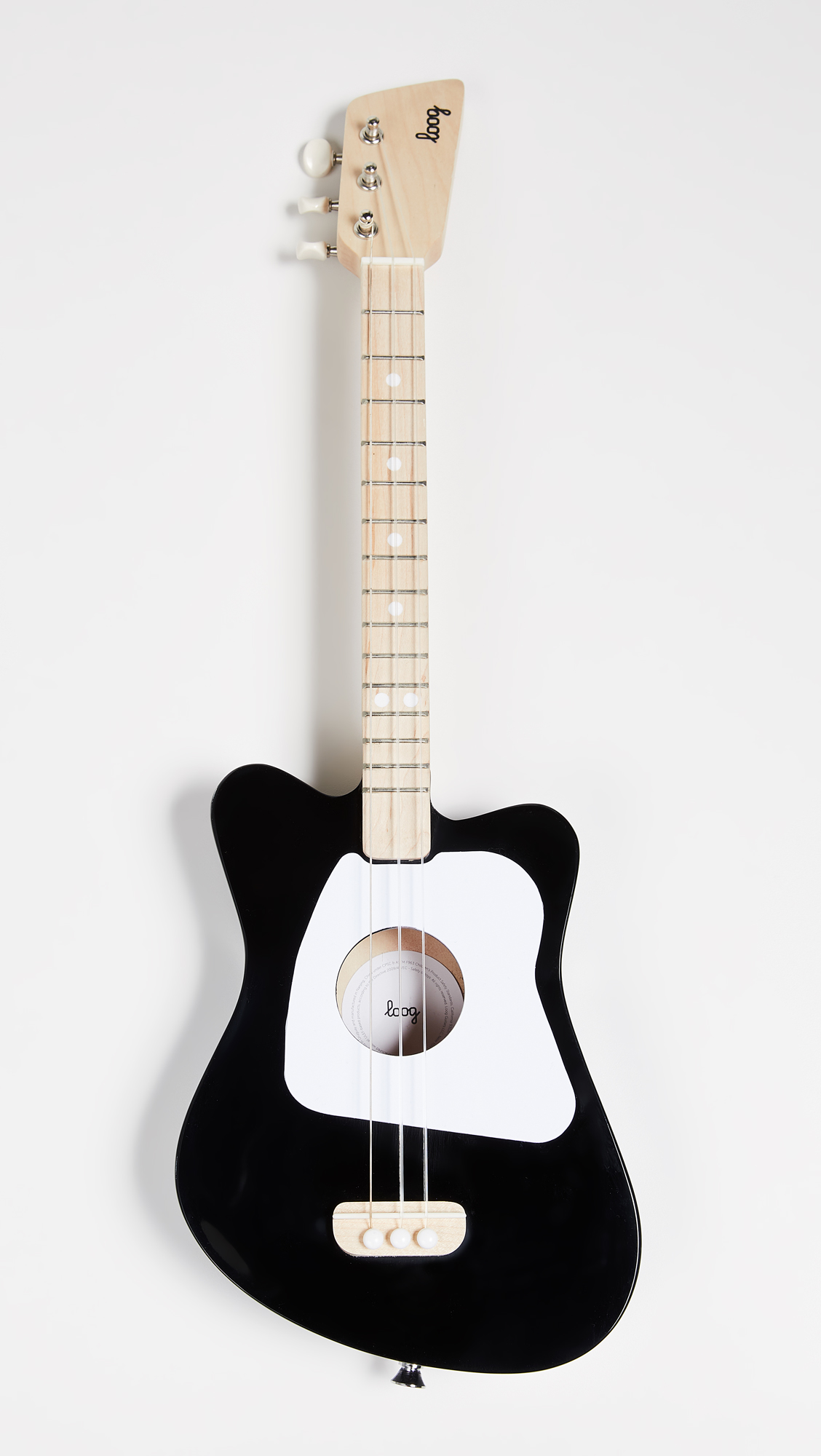 SUCH a cool gift! (Also comes in pink and mint green.)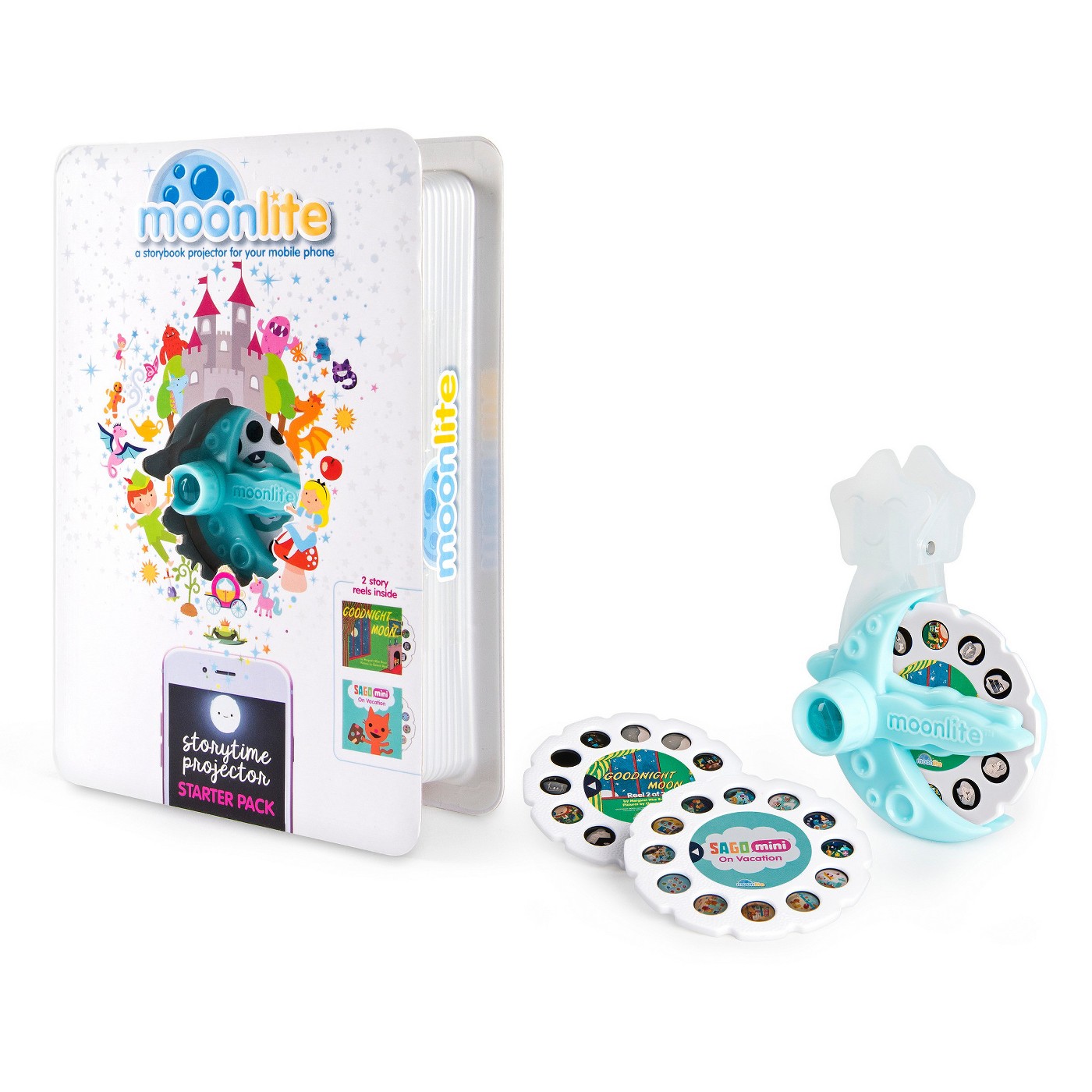 We've been having so much fun with this storybook projector. It really brings bedtime stories to life and it's also a really great gift to give.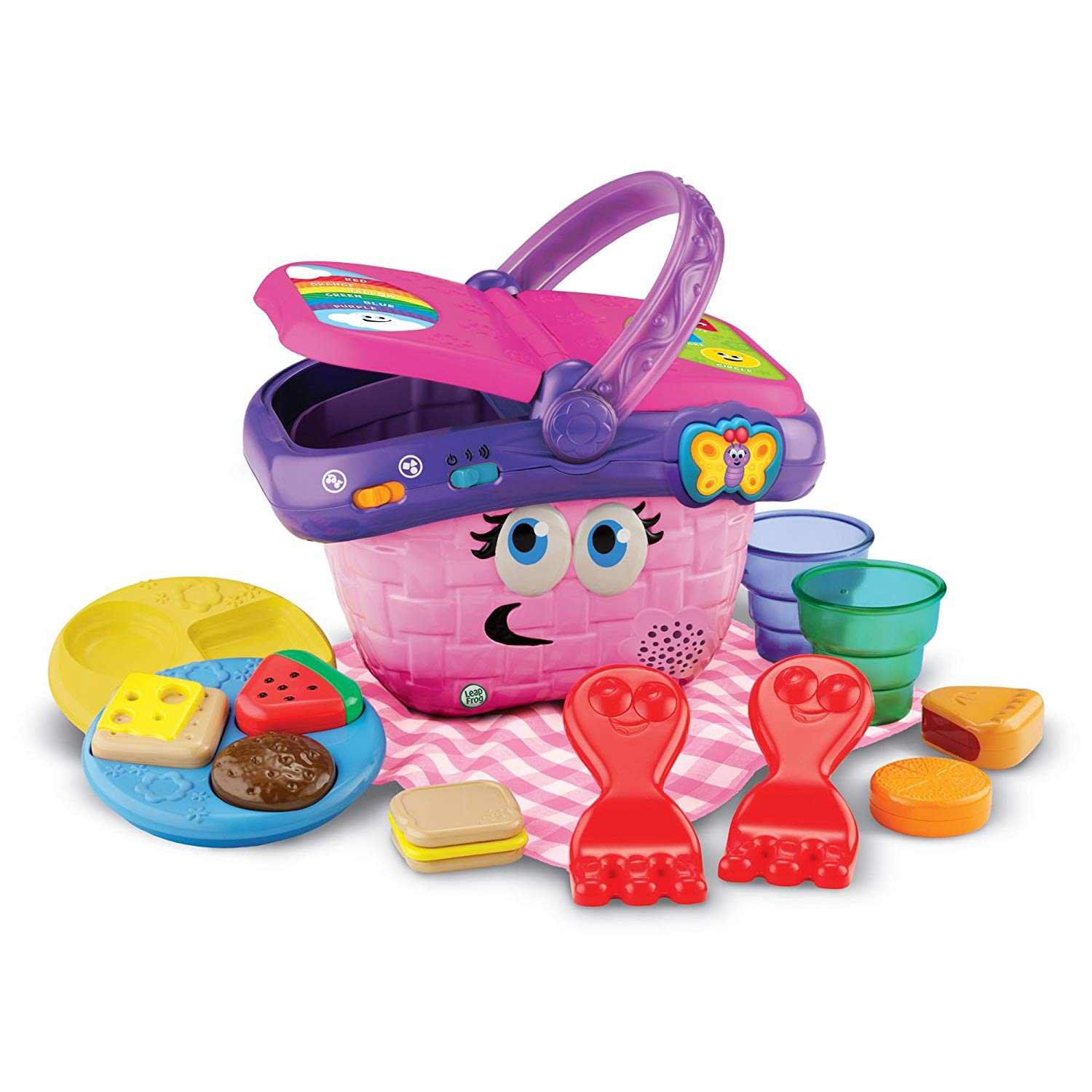 Emme recently got this as a birthday present and both of our kids love playing with it. It's an adorable toy with sounds and shapes, and Emme is already working on fitting the shapes in the plates, etc.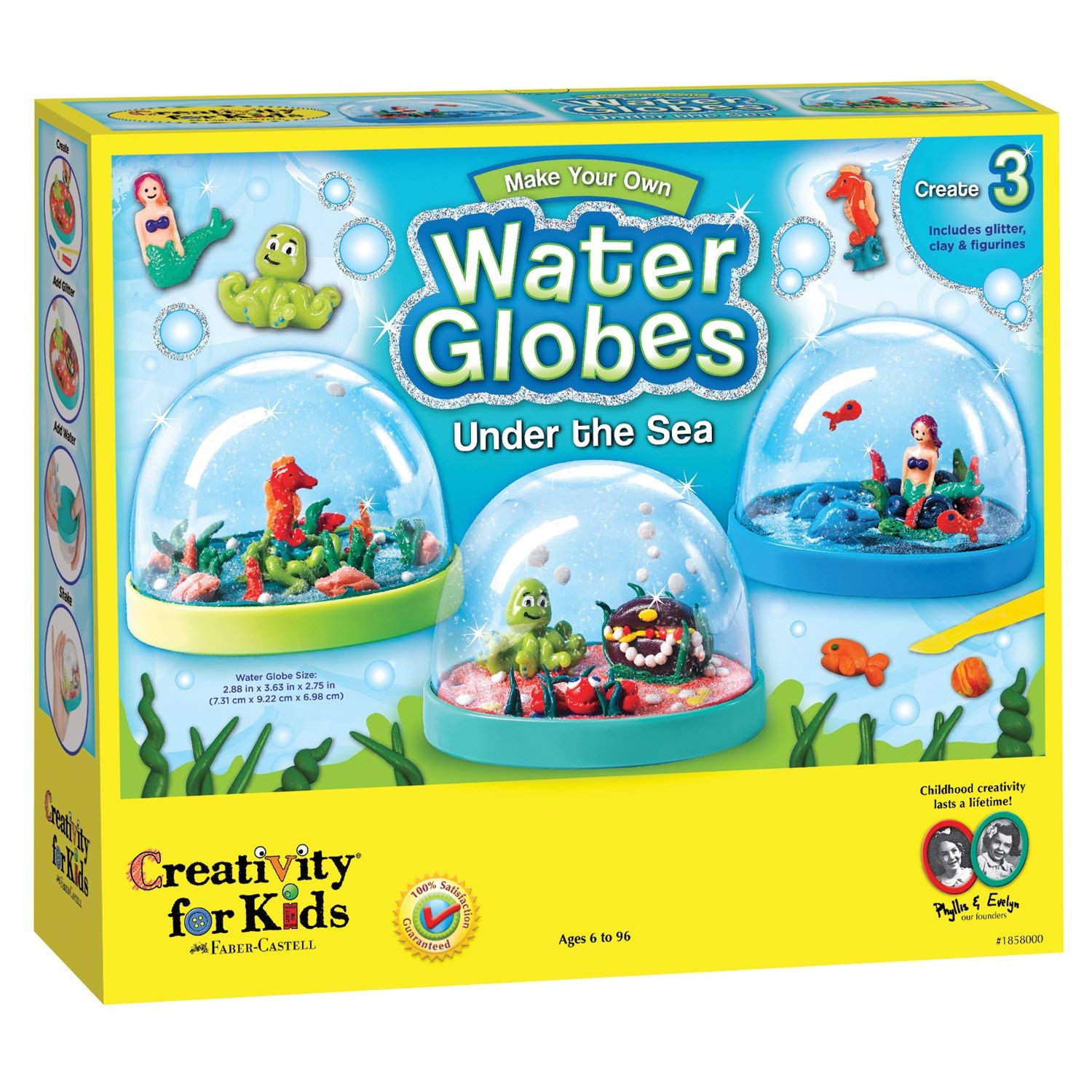 These sweet craft sets are super affordable and offer a whole range of fun crafts; everything from Flower Crowns to Water Globes to Grow 'n Glow Terrariums, and so much more.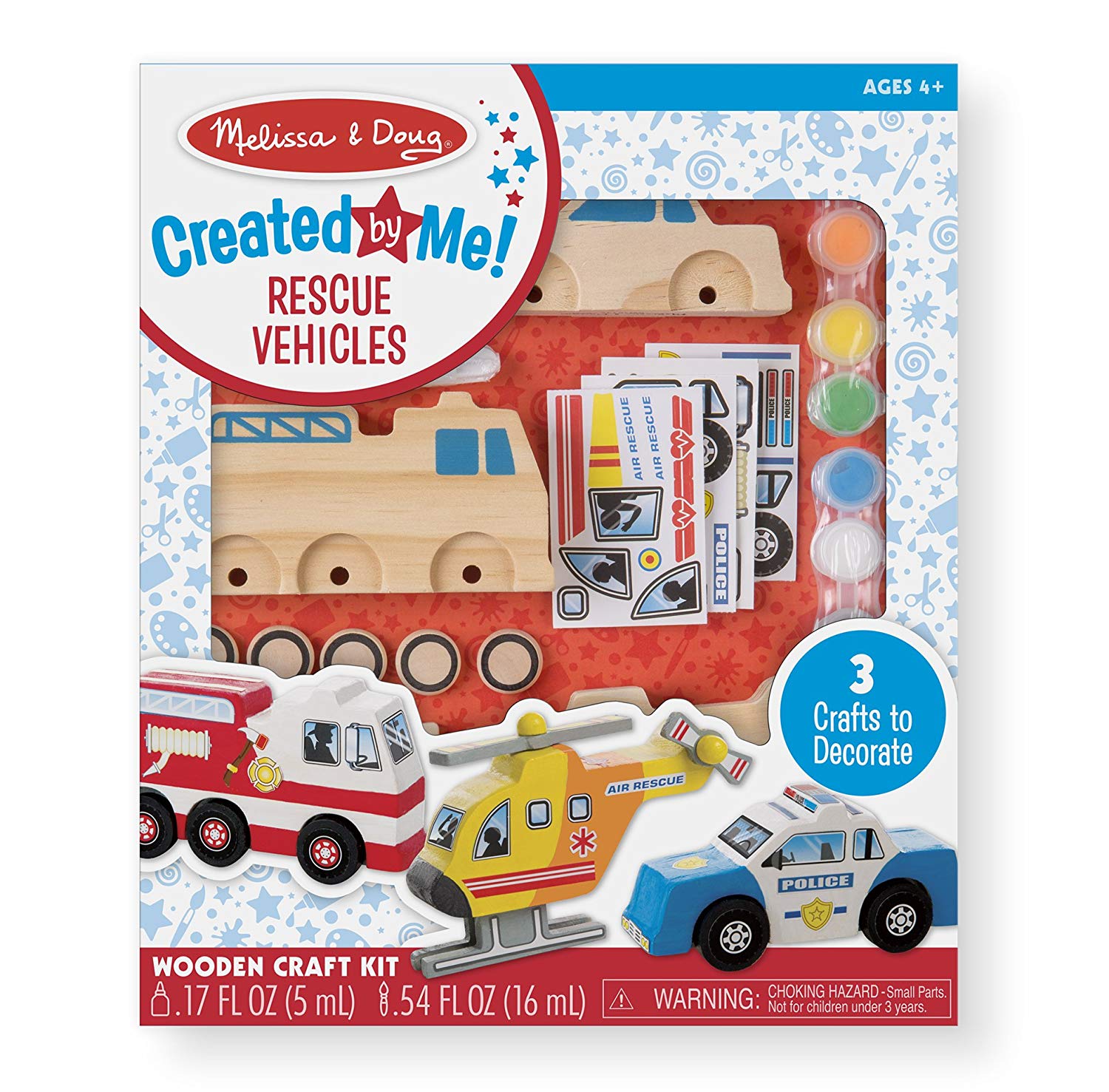 Melissa & Doug also make really great, high quality craft sets for kids. So far, we've loved the DIY wooden princess wands, the Design-Your-Own Bracelets, the stamp kits, and the bead sets. I'm thinking our oldest would love this Melissa & Doug Decorate-Your-Own Wooden Rescue Vehicles Craft Kit. She's really into fire trucks right now!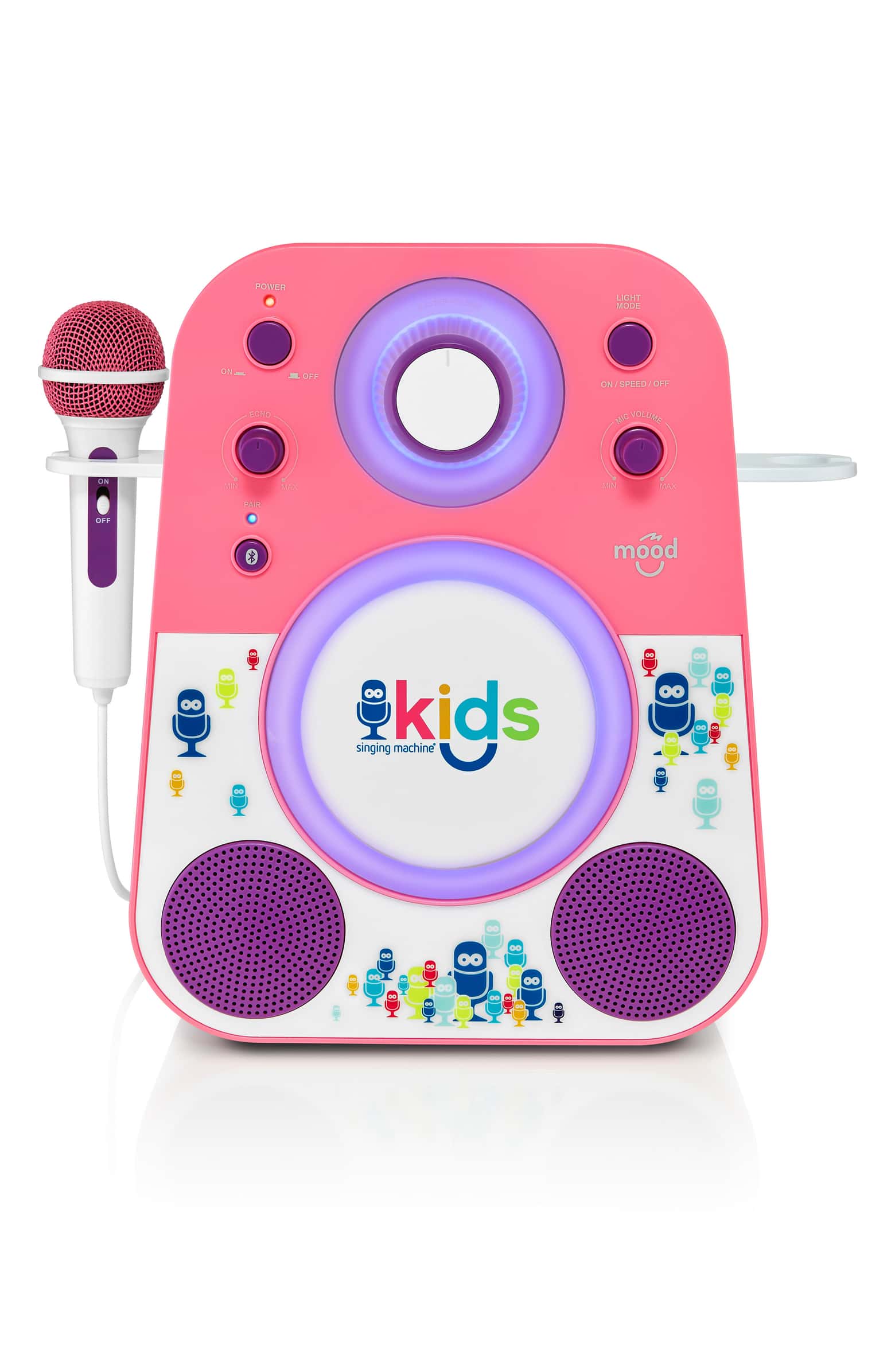 How fun is this?? (Also available on Amazon.)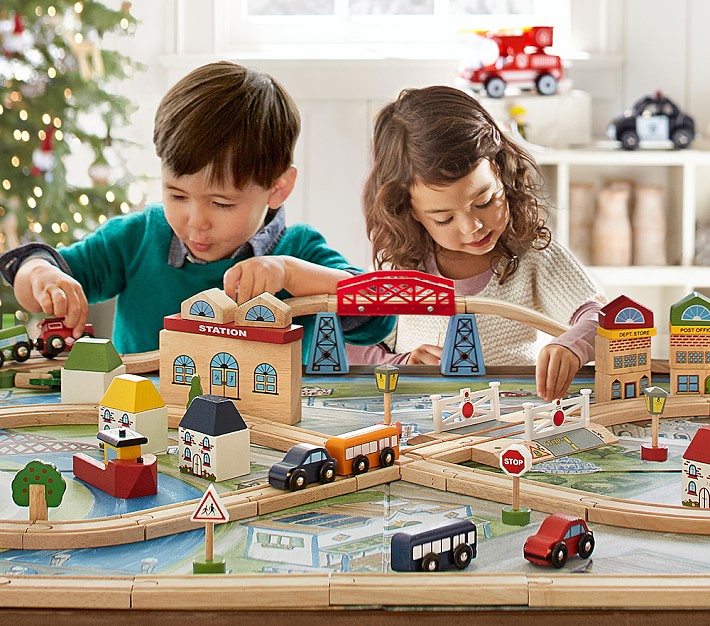 I feel like a wooden train set is such a classic holiday gift for little kids, and for good reason. This is the kind of toy they'll play with for years to come and someday hand down to their own kids.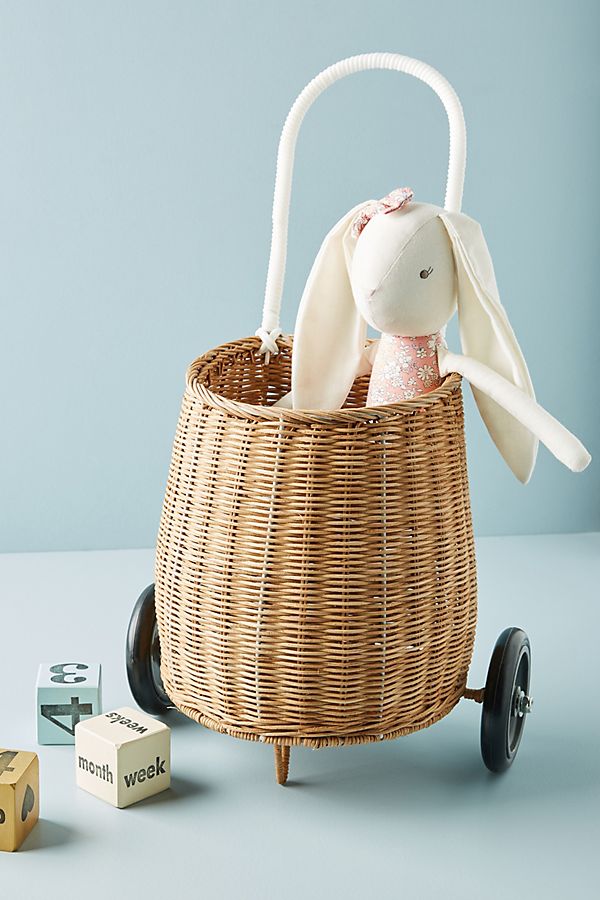 My little kids love dragging around baskets and carts and I'm thinking this chic wheeled carrier would be the perfect combination!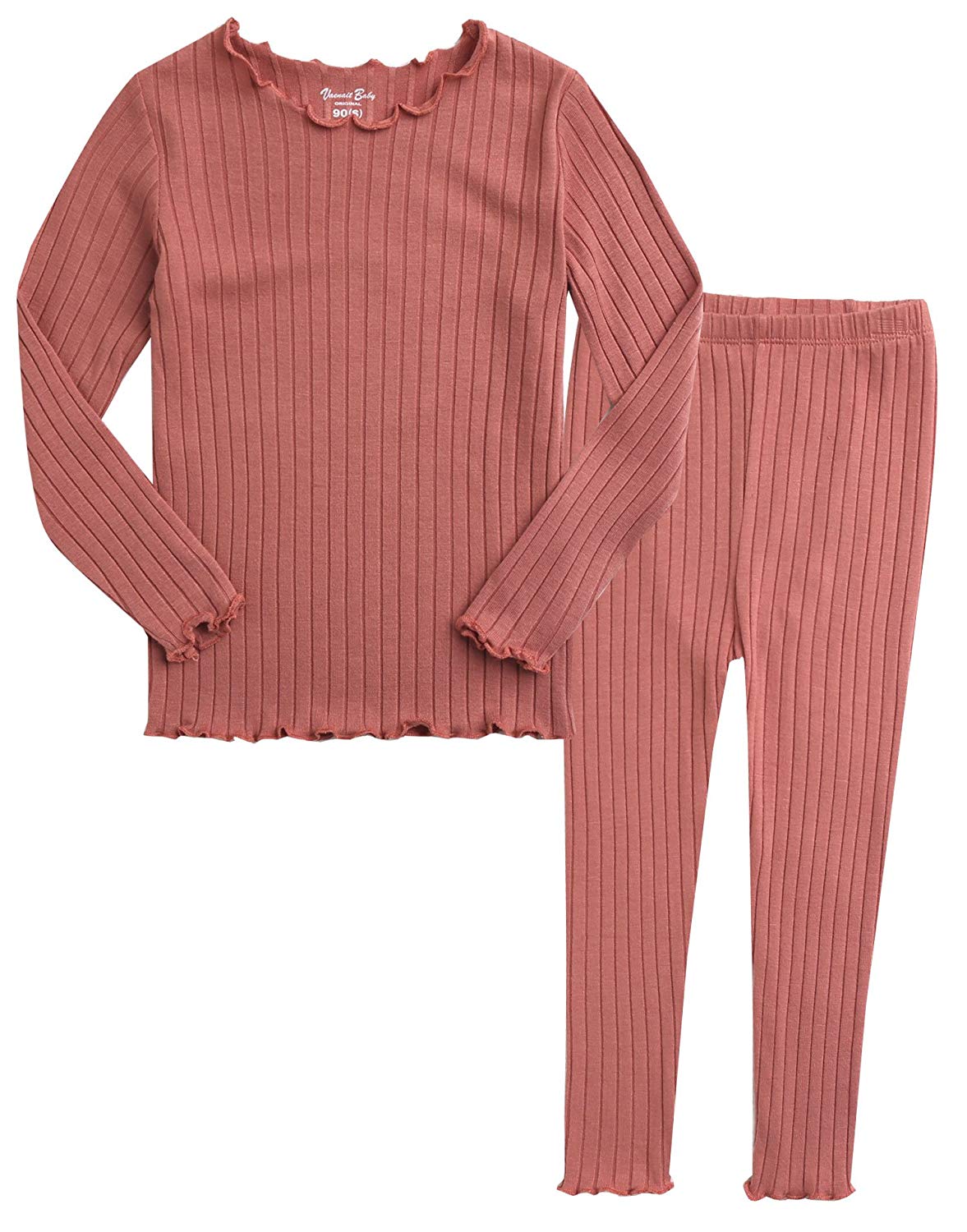 Growing up, my mom always used to give us new pajamas over the holidays. We recently stumbled across these Vaenait baby pajama sets on Amazon and I am totally obsessed. The fabric is silky soft with the perfect amount of stretch. Both of our girls look positively adorable in them and I can already tell they're going to last.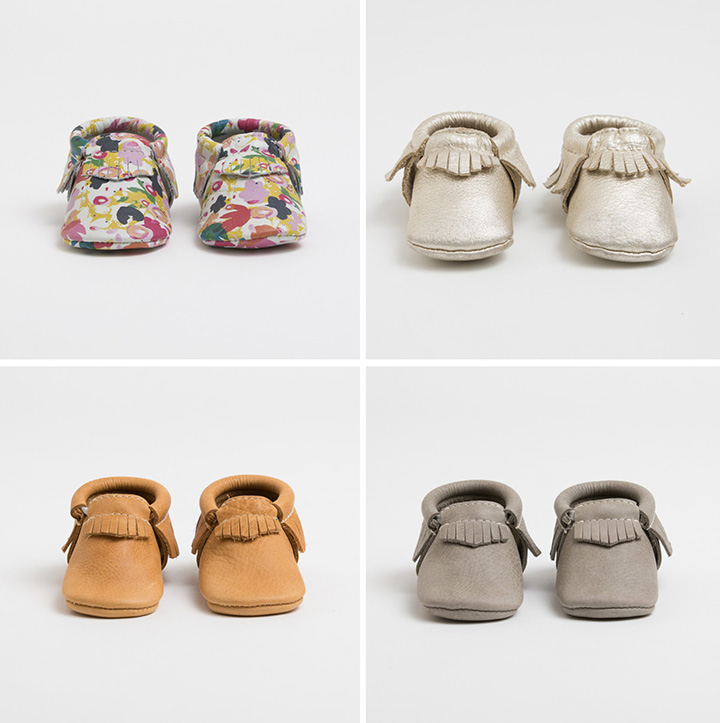 I am totally in love with Freshly Picked Moccasins and have been putting them on both of our girls since birth. They're beautiful, stay on, and last for years (which I can attest to since Emme is now wearing Scarlett's Fp moccs.) They also make a great gift.
SHOP THE HOLIDAY GIFT GUIDE FOR LITTLE KIDS POST | CLICK LEFT & RIGHT ARROWS TO EXPLORE
Are you searching for anything specific this holiday season for your kids?
What toys are at the very top of their Christmas wishlist?
Loved this little kids gift guide? Check out all of our awesome gift guides to help with your holiday shopping this season!
Photos by Annie Timmons Photography for Glitter, Inc.