This post contains affiliate links, which means that if you click on one of the product links, I'll receive a small commission. Additionally, as an Amazon Associate I earn from qualifying purchases. Thank you so much for clicking through and helping to support this little blog business of mine! Read more about our site, privacy, and disclosure policies here.
I've never been one to spend a ton of money on my shampoo and conditioner routine. I've used the same drugstore brand combination since middle school, and all in all, my hair is pretty standard. But in the last few years, I've discovered my affinity for my blow dryer, hair iron, and curling wand, i.e., major danger zone for my damaged locks. When L'Oreal asked me to try out their Triple Resist shampoo, conditioner, and treatment, I was more than happy to oblige, knowing it was time for a change. I had always heard that your hair can fall into a sort of rut, that a new shampoo and conditioner can make all the difference, and oh how true that is.

My test subjects: L'Oreal Advanced Haircare Triple Resist Ultimate Strength Solution, $6.99, L'Oreal Advanced Haircare Triple Resist Reinforcing Shampoo, $4.99, and L'Oreal Advanced Haircare Triple Resist Reinforcing Conditioner, $4.99.
L'Oreal's newest trio helps to reinforce hair from root to core to tip leaving hair stronger and more resistant to breakage and hair falling out. The shampoo leaves your hair incredibly shiny and unbelievably clean. The conditioner itself even feels incredibly soft going on, so it's no surprise when your hair dries just as soft. The products also smell great and keep your hair glossy without looking greasy at all.
A few other helpful tips and tricks for growing your hair long and strong:
Massage your scalp when you shampoo and condition your hair to promote hair growth. (And don't forget to use those L'Oreal Advanced Haircare Triple Resist products to help reinforce your 'do.)
Take a daily vitamin. Both a women's multi-vitamin and prenatal vitamins aid in hair (and nail) growth.
Hydrate. It's no secret that drinking a healthy amount of water every day improves your overall health, but drinking water also aids in healthy hair (and nail) growth, not to mention that well-hydrated glow.
Lay off the heat. Whenever possible, skip the hot irons and blow dryers and opt for soft updos and loose ponytails to tame your locks.
Have your hair trimmed as often as possible. I've always been wary of chopping off any of my hair, but taking off even an inch every three to six months actually helps promote growth and cuts away the split-ends weighing your hair down.
I've also heard amazing things about using coconut oil hair masks at least every other week. (Use anywhere from 2-5 tablespoons of coconut oil – depending on the thickness, length and dryness of your hair, microwave the coconut oil for a few seconds to soften, comb through hair, twist up and keep in a shower cap, allow to soak into your hair for at least twenty minutes and no more than about an hour, and then wash as you normally would.)
What are your tips for maintaining healthy, strong and beautiful hair?
And guess what? You can try out the L'Oreal Triple Resist shampoo and conditioner right now: GET A FREE SAMPLE.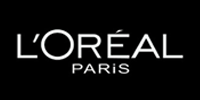 Get instant results and lasting transformation with Advanced Haircare Triple Resist from L'Oreal Paris. The triple action power of the formulas with concentrated Arginine reinforces strands and helps hair resist breakage. Change the life of your hair.
Disclosure: Compensation was provided by L'Oreal Paris via Glam Media. The opinions expressed herein are those of the author and are not indicative of the opinions or positions of L'Oreal Paris.
Image via We Heart It