This weekend hubby completely surprised me and snuck us away on a quick weekend getaway for a bit of pre-birthday celebrating.  My birthday isn't actually until Sunday, and next weekend we do have a big birthday bash planned (we're big into parties, guys), so this weekend trip seriously shocked the heck out of me, in a very good way, of course. We've honestly been working like such maniacs lately, that the excuse to get away, even if just for a day and a night, was every bit amazing. After a quick drive, we arrived at the Loews Hotel on Miami Beach. It was lovely and beautiful and totally fancy for us. I definitely felt oh-so posh.
Our hotel room was covered in rose petals, a giant bouquet of roses and hydrangeas (a.k.a., floral perfection), and the sweetest little chocolate birthday cake. I felt beyond spoiled, in the very best kind of way.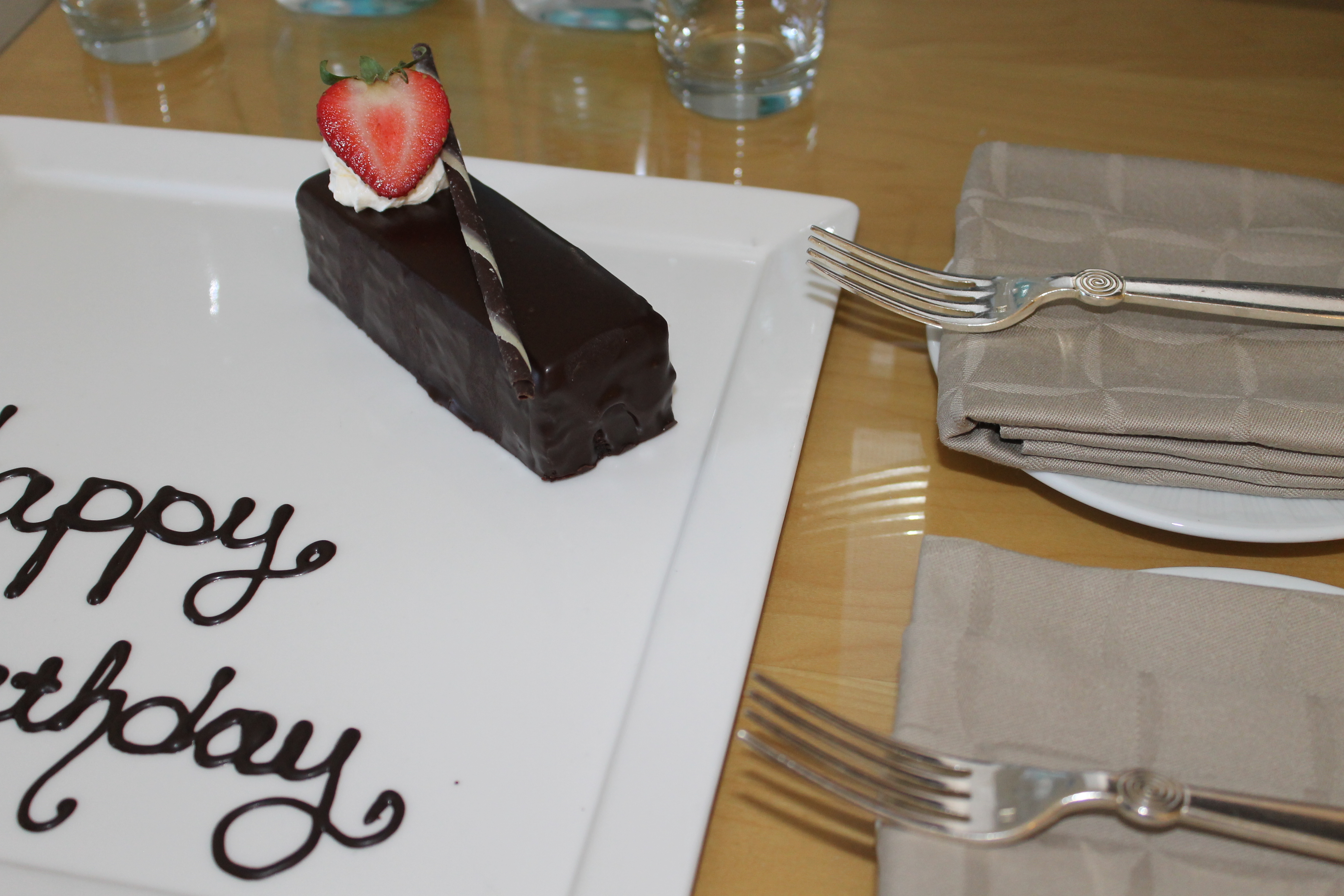 Saturday night we ate at Prime 112 on the beach.  It is literally one of the best meals I have ever had.  Sadly, there's no photo evidence of the earth-shaking meal because I didn't want to be the crazy person in the dimly-lit uber posh restaurant with a giant DSLR flashing away over my layered s'mores dessert.  But, if you're ever in Miami, save your pennies and eat at Prime 112.  You can thank me later.
We spent the rest of the weekend playing by the beach and shopping. The Anthropologie on Lincoln Road is bananas, as evidenced by my Instagram feed this weekend.  (I'll be dreaming of this glimmer tweed jacket; so very Chanel.)  There were also buckets of sweet potato fries.  When we got home, it was VMAs and leftovers.   All in all, the perfect kind of getaway.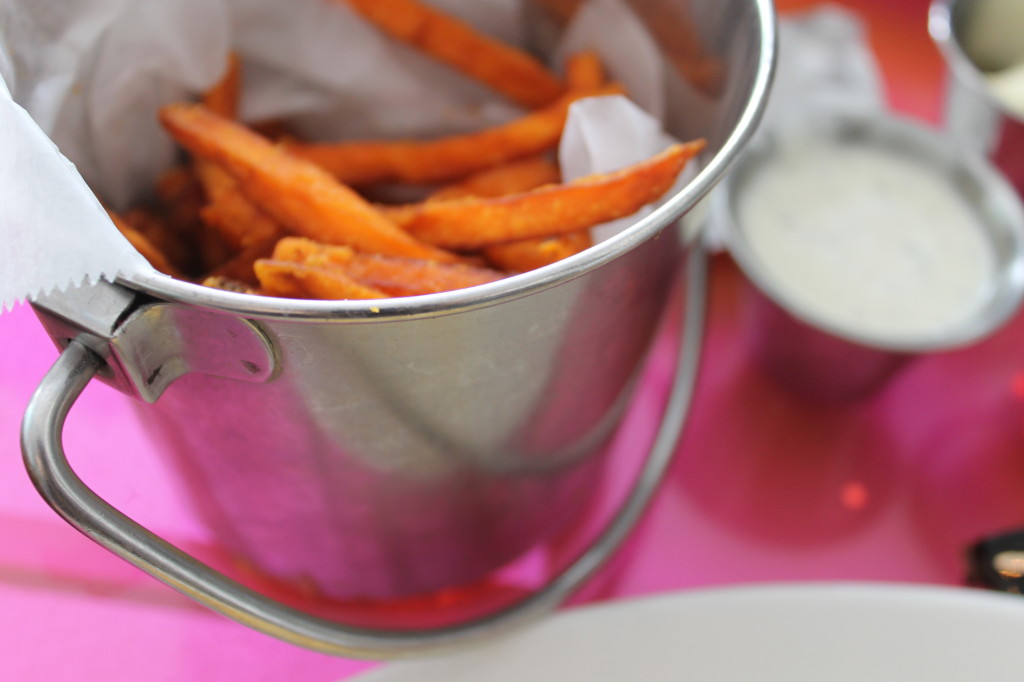 Thank you hubby, you're everything to me.