Recently, I had the chance to try out a brand new beauty box – BabbleBoxx – full of larger than sample size products from some amazing beauty brands. We're talking full-size beauty items that have just hit stores! I was in beauty product heaven. I've added so many of these new-to-me products into my beauty rotation, that I realized, some of these would make great gifts for the holidays, especially for the beauty lovers in your life. (My sister, for instance, would go crazy for every single one of these!) The holidays are, after all, the perfect time to try new beauty items, and a great time to send out gifts to your favorite people.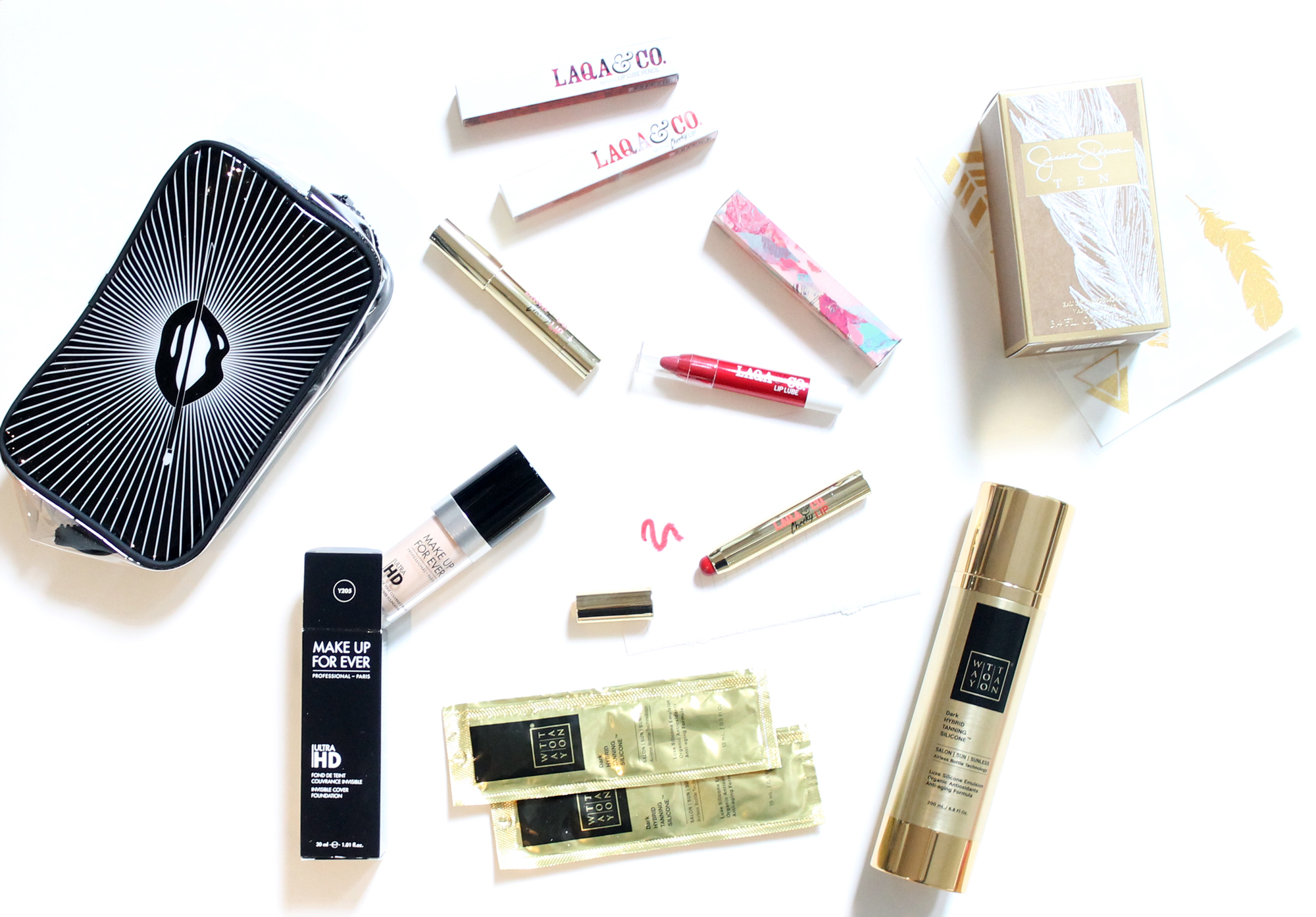 My Luxe BabbleBoxx Beauty Gift Picks …
LAQA & CO.
LAQA & CO. is a New York based cosmetic brand that's about more than just beauty. They offer über convenience as a standard and a little bit of altruism in every box. LAQA & Co multifunctional products are creatively packaged featuring artwork by young artists who each receive a cut of the profit from every product purchased. How cool is that?
Their Cheeky Lip Pencils (Mixed Tape and Humble Brag) are a light weight, MATTE, lip and cheek stain that promise to give you an awesome, fresh-faced glow to last throughout the day. Plus their Lip Lube (Golly
Gee Whiz) – a high-gloss, lightly pigmented lip balm that contains a hint of mint so it works as natural lip plumper. It's also highly buildable so keep layering for a deeper color. Use Mixed Tape in the morning throughout the holiday season, keep the Golly Gee whiz on hand to brighten up after eating and drinking and then re-apply Mixed tape and Golly Gee Whiz at night for holiday parties!
LAQA & CO. is also offering a Special Discount Holiday Offer: 30% off using code, HOLIDAYLOVE.
MakeUp Forever
MakeUp Forever's Ultra HD Foundation is a bestselling HD foundation that appears more invisible, more comfortable, and more natural-looking than ever before. I have been meaning to try MakeUp Forever for ages now, and I am SO glad I started in their Ultra HD Foundation; it totally delivered. Developed specifically
for the film and TV industry's most advanced technology, Ultra HD Liquid Foundation creates a naturally flawless complexion — on and off camera. This revolutionary foundation features uniquely-coated pigments that provide medium to buildable coverage with an even lighter weight, second-skin texture that looks just like skin. Now available in an expanded range of 40 shades to match all skintones, Ultra HD is the perfect everyday foundation for a flawless complexion – and an unretouched life.
Application Tip: Apply skin primer to create the perfect canvas for smoother, more even, and longer-lasting makeup. Next, apply two pumps of Ultra HD Liquid Foundation in thin layers, starting in the center of the face and stretching outward. Use a flat foundation brush, tap where you need most coverage, and stretch to
smooth. (You can watch this video for application tips by skin type.)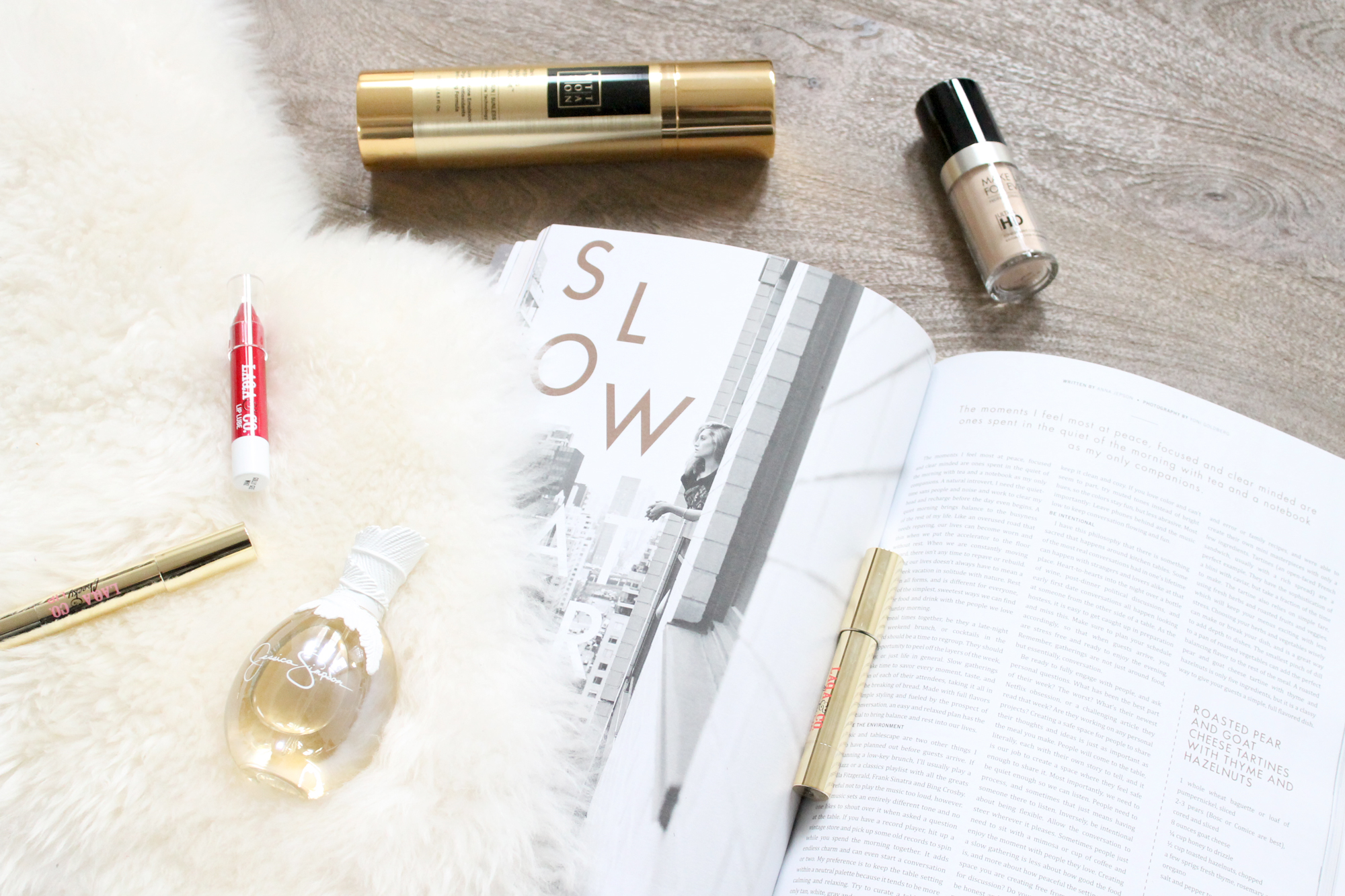 Jessica Simpson TEN
Fashion powerhouse Jessica Simpson commemorates the tenth anniversary of her empire by introducing the newest scent to her fragrance portfolio, Jessica Simpson TEN. The fragrance has a floral, fruity scent combined with a feminine and sophisticated undertone of vanilla infusion, white chocolate bean accord, sandalwood, tonka bean and driftwood. I fell for this scent instantly and have been wearing it since I opened the boc. The bottle design mirrors the tenth anniversary theme with a single, elegant feather at the top, a symbol of the brand's free spirited style and sense of modern Americana, with shimmering gold accents. A follow-up to her highly successful Jessica Simpson Signature release in 2014, Jessica Simpson TEN draws inspiration from her success as a designer and journey as a businesswoman over the past decade.
Special Offer: Receive a complimentary signature tote bag with the purchase of any large spray (Large Spray Sizes Priced from $59.00-$67.00) from the Jessica Simpson fragrance collection.
WayTooTan
WayTooTan is a high-end, one-of-a-kind, multi-purpose tanning lotion that can be used as a sunless product, or outdoors at the pool/beach. Its Dark HYBRID TANNING SILICONE is an ultrapremium silicone emulsion offering a rich, luxurious sensation with multiple natural tanning enhancers for a fast, gorgeous and deep dark tan. Potent anti-aging organic antioxidants,including powerful grape seed extract, help protect and promote a youthful glow and enhance skin health. Exceptionally high concentrations of Sodium Hyaluronate boosts moisture instantly and fights against aging by helping maintain skin elasticity and firmness, diminishing the appearance of wrinkles and leaving a radiant, smooth and silky texture. WayTooTan is never tested on animals, and is Aloe, Hemp, Gluten and Paraben free.
Do you have any beauty favorites that you love to gift?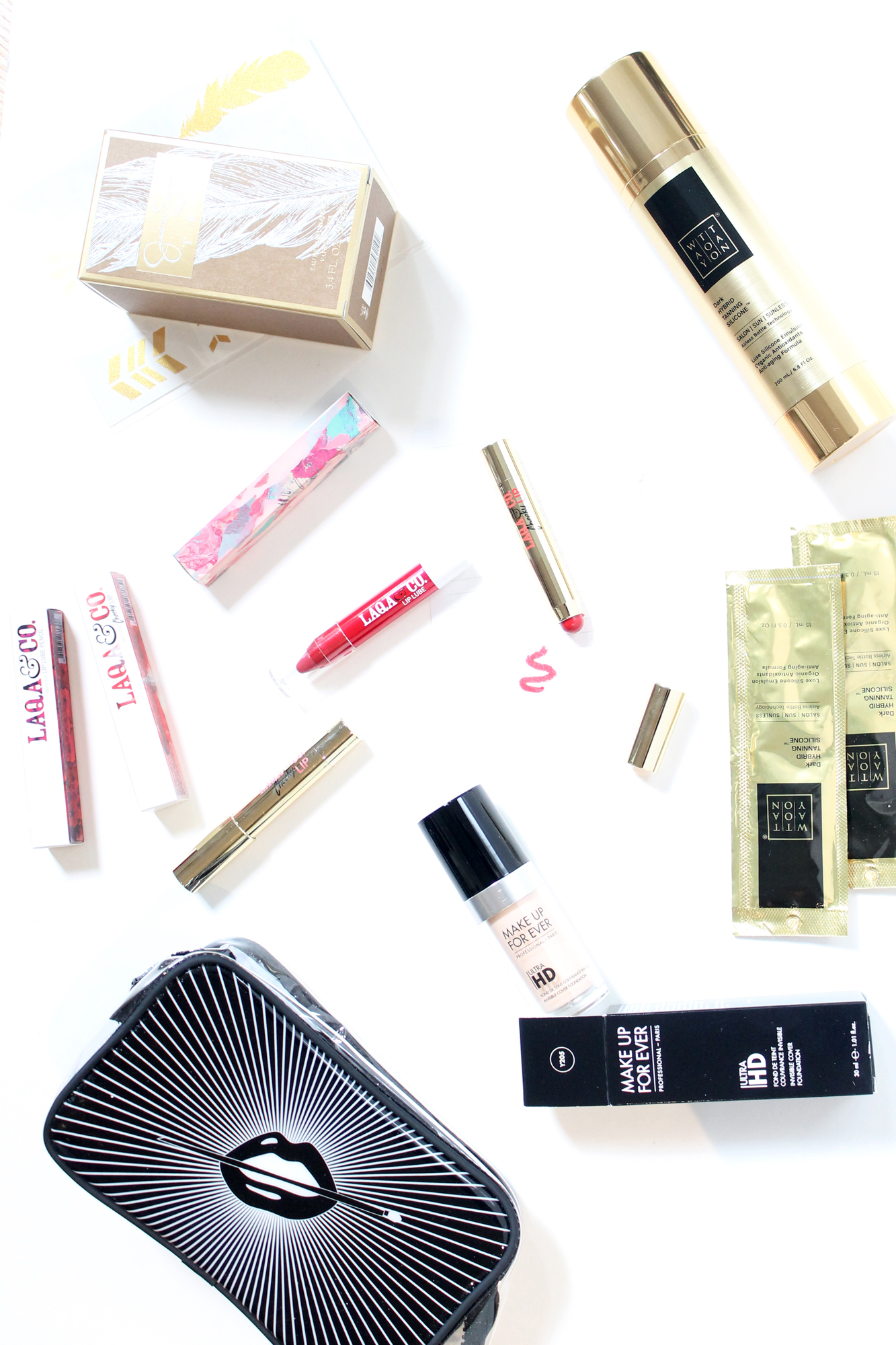 This post is sponsored by BabbleBoxx.com on behalf of Single Edition Media.