With the holidays in full swing (Hey, I waited until December 1st!), hot chocolate is a real winner. Serve it at parties, cuddle up on the sofa with a big mug of hot chocolate on the coldest of days, heck, you could even give hot chocolate ingredients (adorably packaged, of course), as holiday gifts. But let's face it, with a whole list of of other holiday recipes and cookies to make, who really wants to take the time to make hot chocolate completely from scratch? My secret: kick up instant hot chocolate.
This recipe for Cinnamon Brown Sugar Hot Cocoa, is my go-to for a little instant hot cocoa upgrade and it is good. Rich and smooth, the cinnamon adds that perfect balance, and the pinch of brown sugar makes it taste just a little more decadent. It is the holiday season, after all!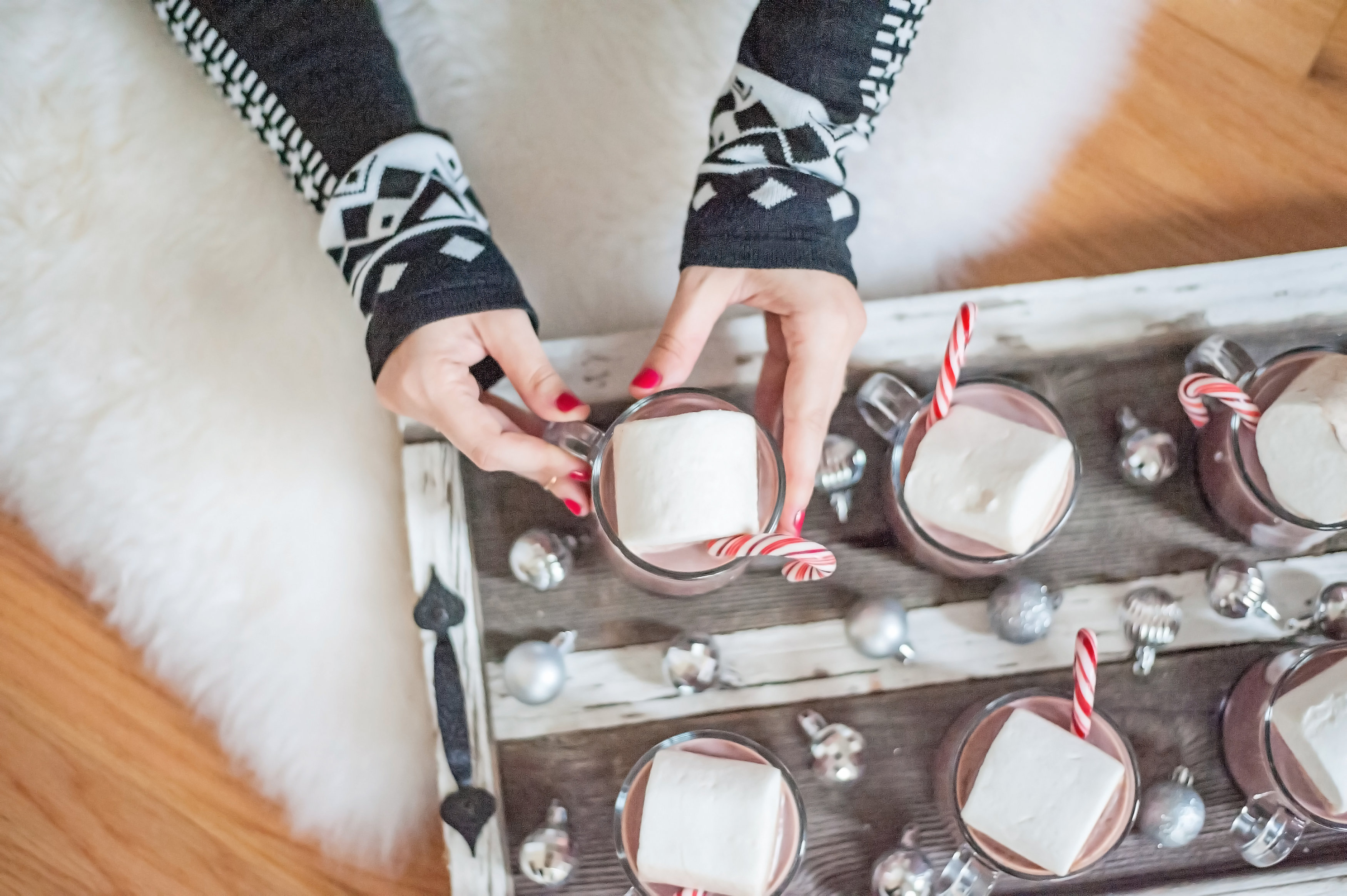 The beauty of using hot cocoa packets, is that you can make as little as one steaming cup of hot chocolate, or tear open a bunch of packets, cook it on the stove top, and serve this up at a party. Either way, it's such a treat!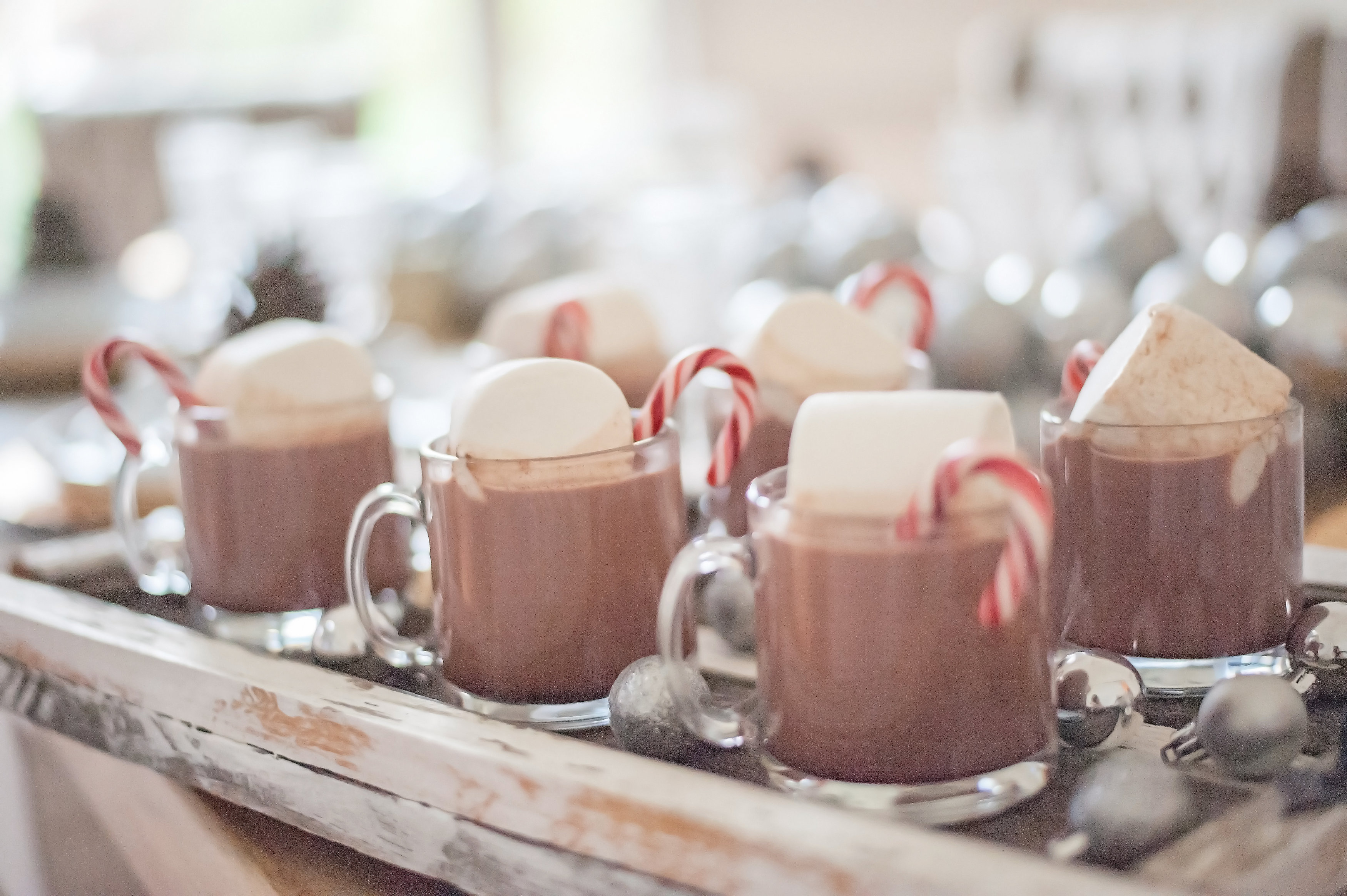 CINNAMON BROWN SUGAR HOT COCOA
INGREDIENTS
1 pack of Hot Cocoa Mix
1 cup of milk
less than 1 teaspoon brown sugar
pinch of cinnamon
campfire, mini, or regular marshmallows (optional)
DIRECTIONS
Start by simmering your milk. Be careful not to overheat/boil your milk; you're just warming it. (I used 6 cups of milk to make 6 cups of hot chocolate.)
Pour in your instant hot cocoa mix and stir until fully combined.
Add in a pinch of cinnamon and your brown sugar and stir once more.
Pour into mugs, top with marshmallows (I used these gigantic campfire marshmallows that worked like a charm!) and/or candy cane, and serve warm.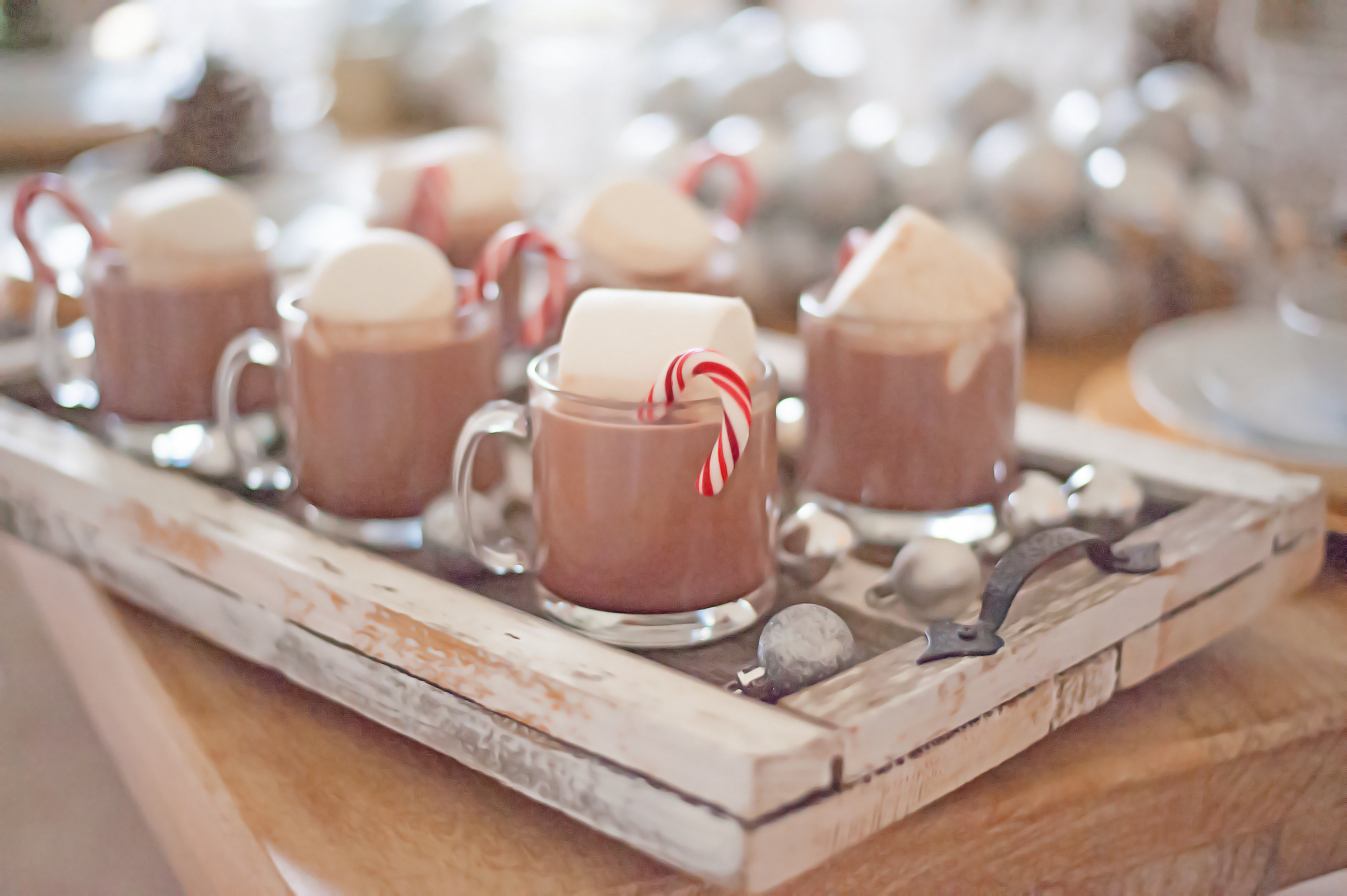 Other Ways to Upgrade Your Hot Chocolate:
caramel
a scoop of ice cream
cinnamon, nutmeg or vanilla extract
orange zest
a tablespoon of fresh-brewed espresso or coffee
peppermint stick
dark, milk, or white chocolate shavings
coconut or almond milk (use in place of regular milk)
'Tis the season!
Photos by Brandi Leigh // Glass Mugs, Lantern, Ornaments, Candy Canes, and Star: Big Lots // Gold Tree Planter: Anthropologie // White Dotted Hurricanes: West Elm // Sheepskin: Pottery Barn