This post contains affiliate links, which means that if you click on one of the product links, I'll receive a small commission. Thank you so much for clicking through and helping to support this little blog business of mine! Read more about our site, privacy, and disclosure policies here.
We're officially going on day four of a snowy winter wonderland outside our window, so naturally, we've been playing a whole lot in our first snow of the season here in North Carolina!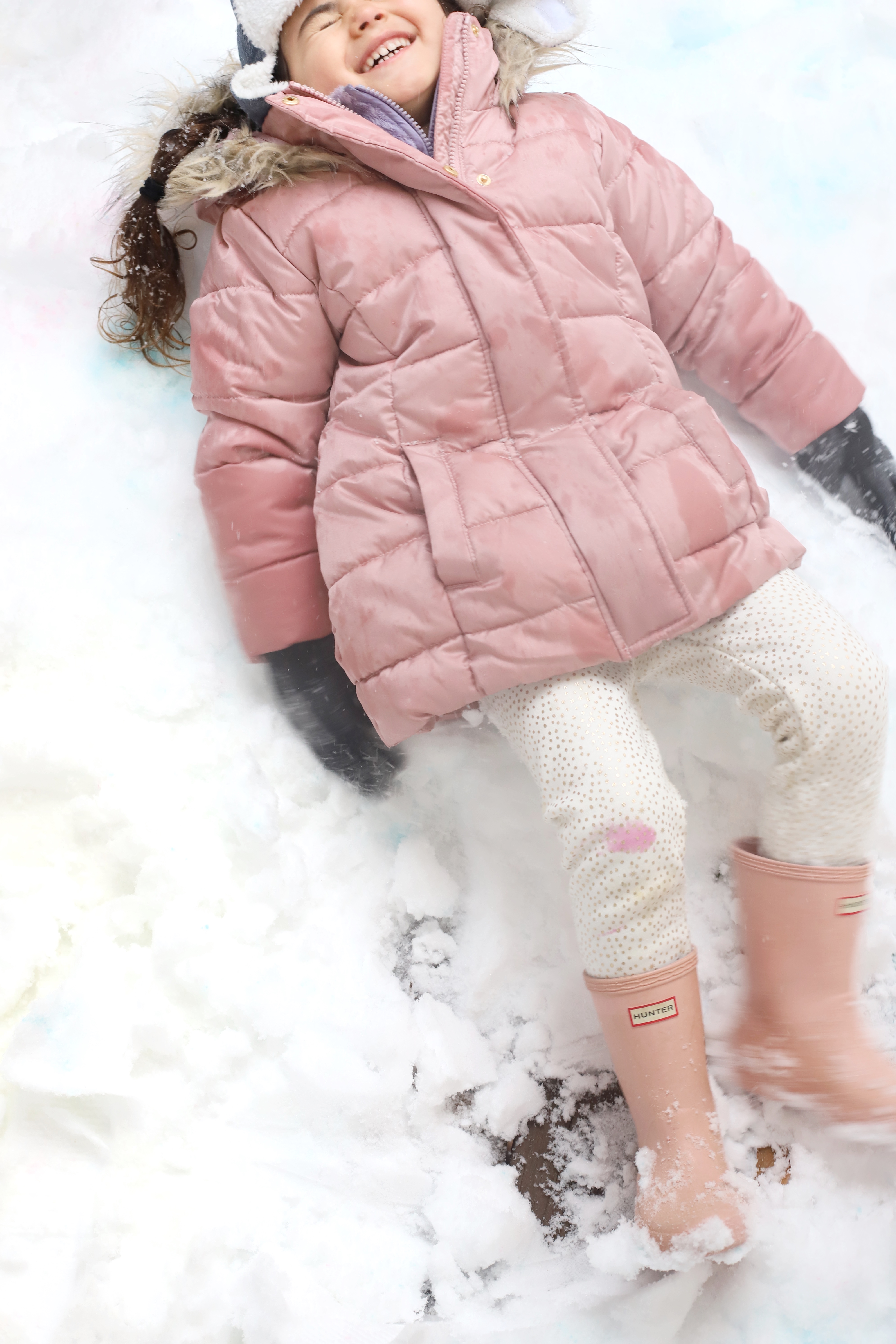 On the first day of snow, Scarlett and I mostly just hung out on our snow-covered back porch while Emme napped upstairs. Thank goodness for baby monitors and a 4 year old plenty happy with a deck full of snow. Daddy was working at the hospital most of the day Sunday, so he missed out on our first day of snow shenanigans. Gotta love that essential personnel hospital life!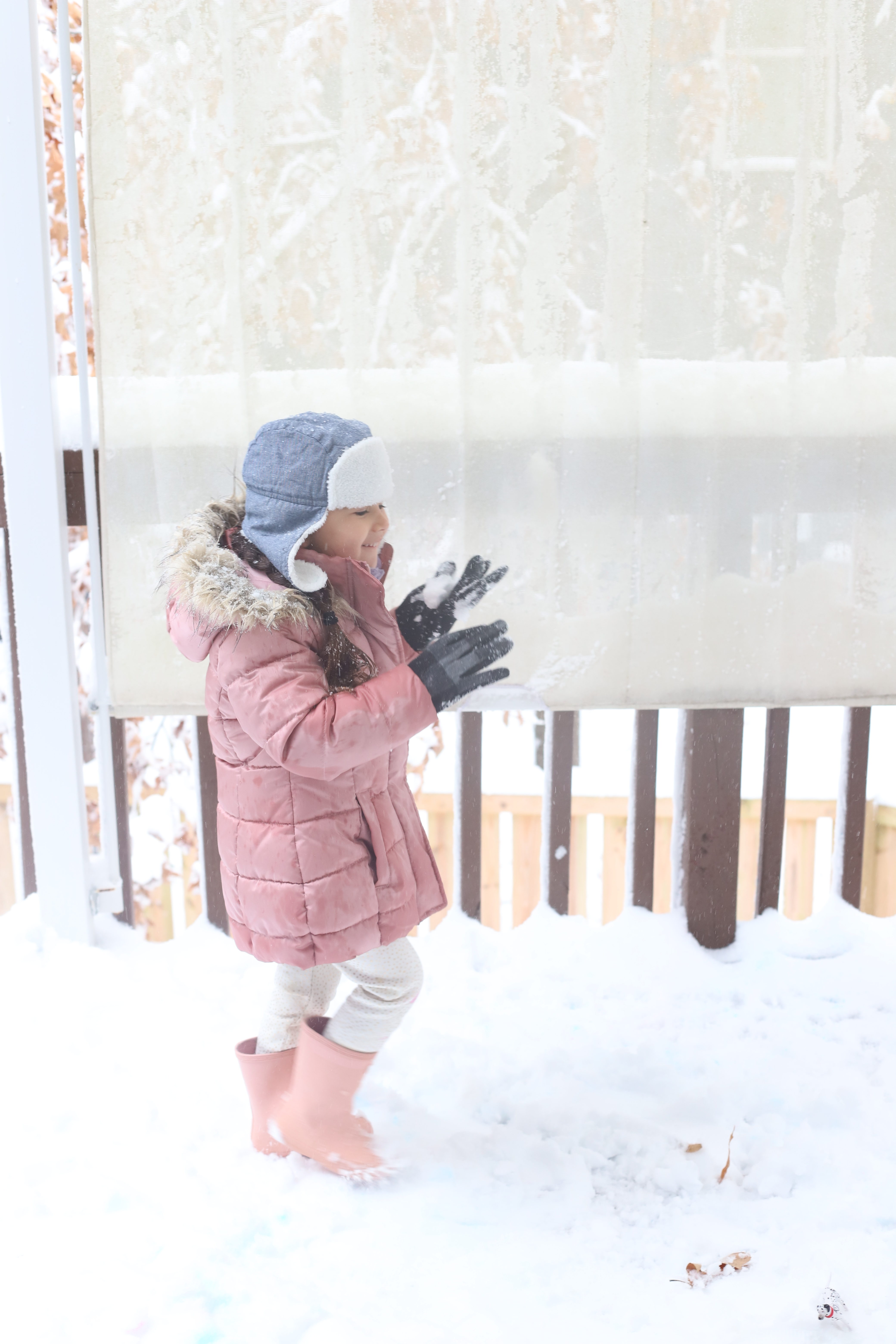 We came up with a really fun way to "paint" the snow too. It was actually something I saw on Facebook in one of the many Mom's groups, and the DIY worked like a charm! We made our own snow paint sprayers using colored bath tablets and spray bottles. SO much better than food coloring, and Scarlett absolutely loved spraying the snow with different colors.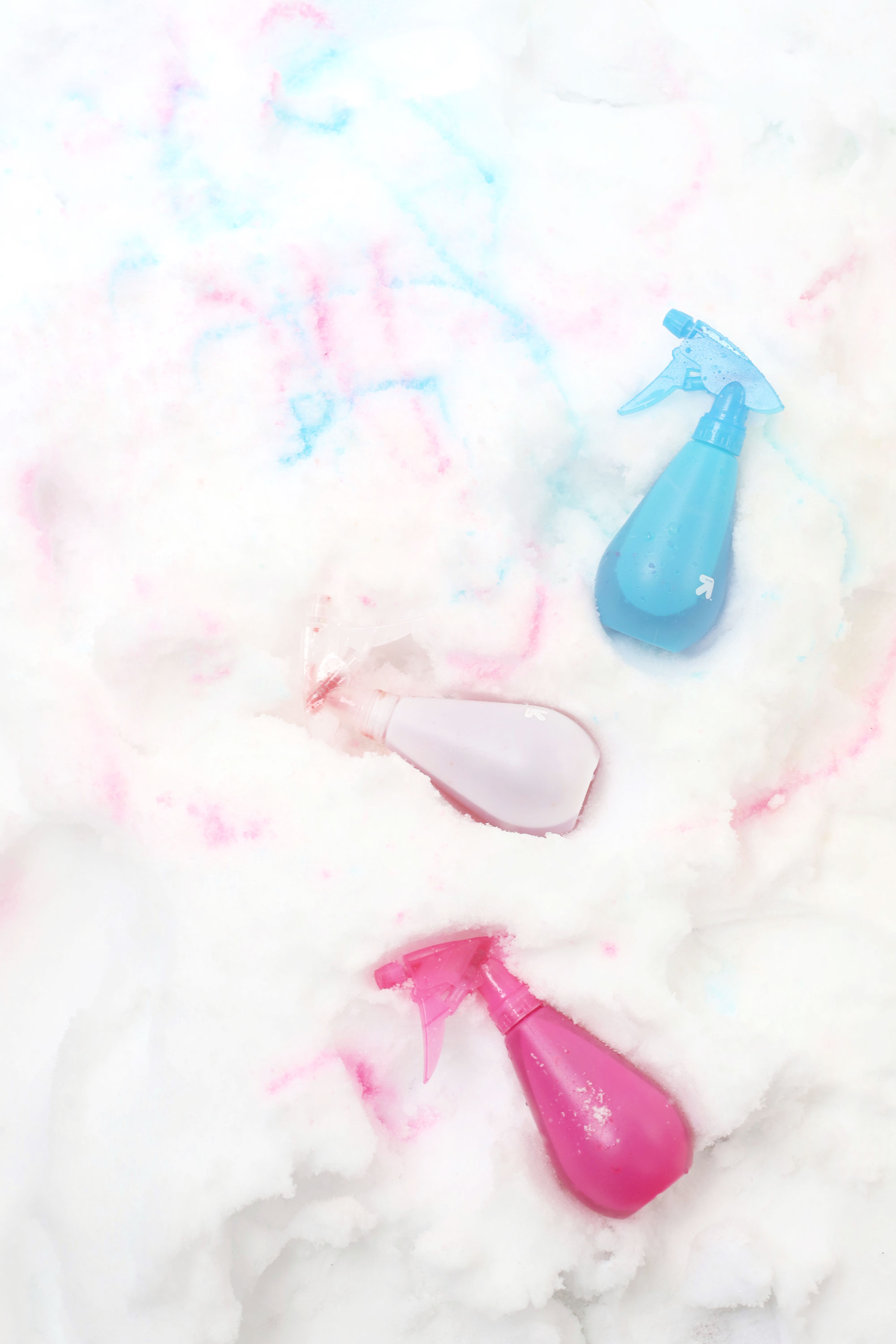 A Fun Way to Paint Snow with Kids
WHAT YOU'LL NEED
DIRECTIONS
Drop one colored tablet in each spray bottle (you can use two if you want to mix colors to make additional colors; i.e., red and blue to make purple, etc.)
Add water to the bottle; a little over 3/4 of the way full. Close, shake well, and spray on snow!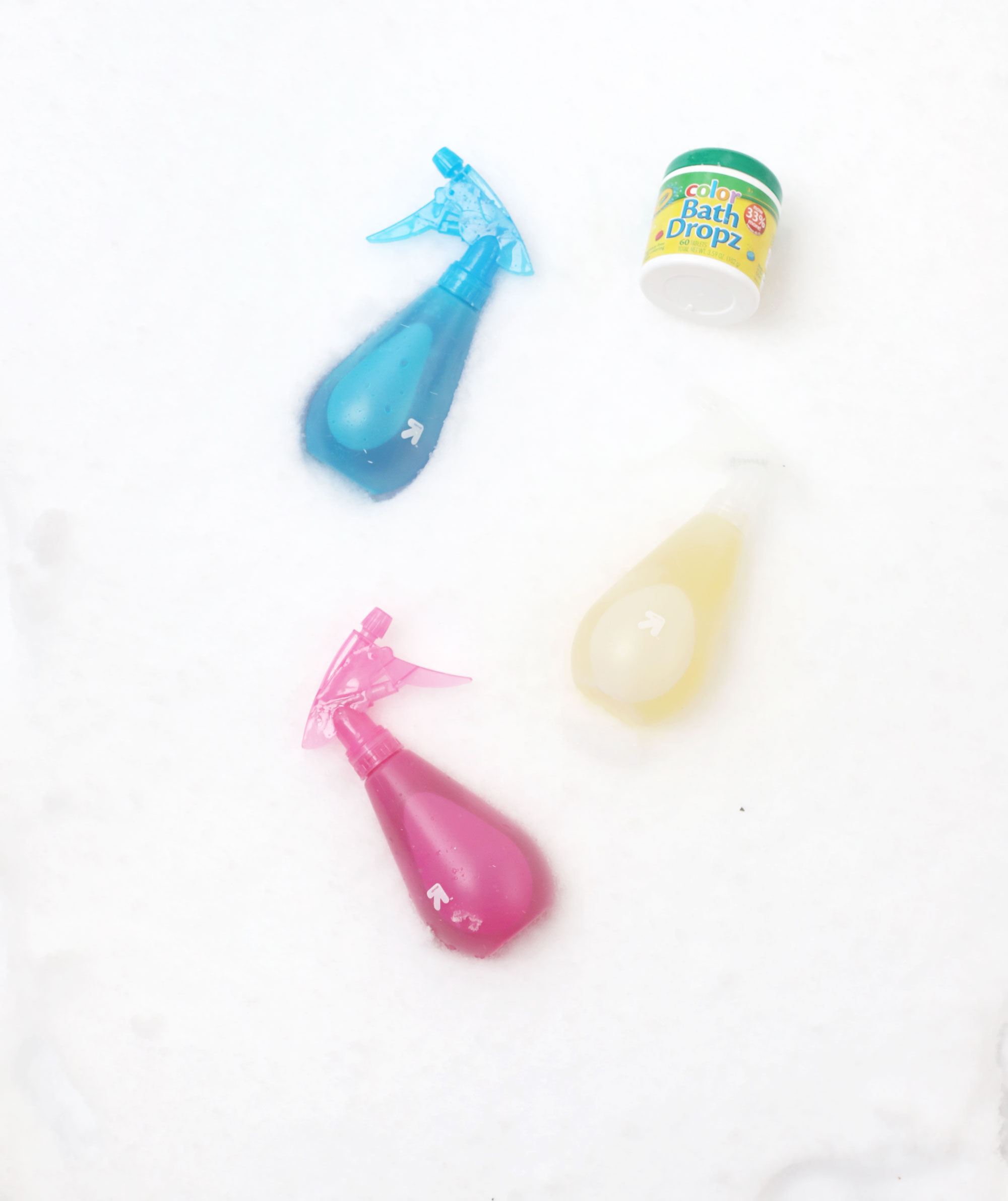 Of course we couldn't find Scarlett's gloves (first snow of the season problems, y'all!), so Scarlett wore Mama's!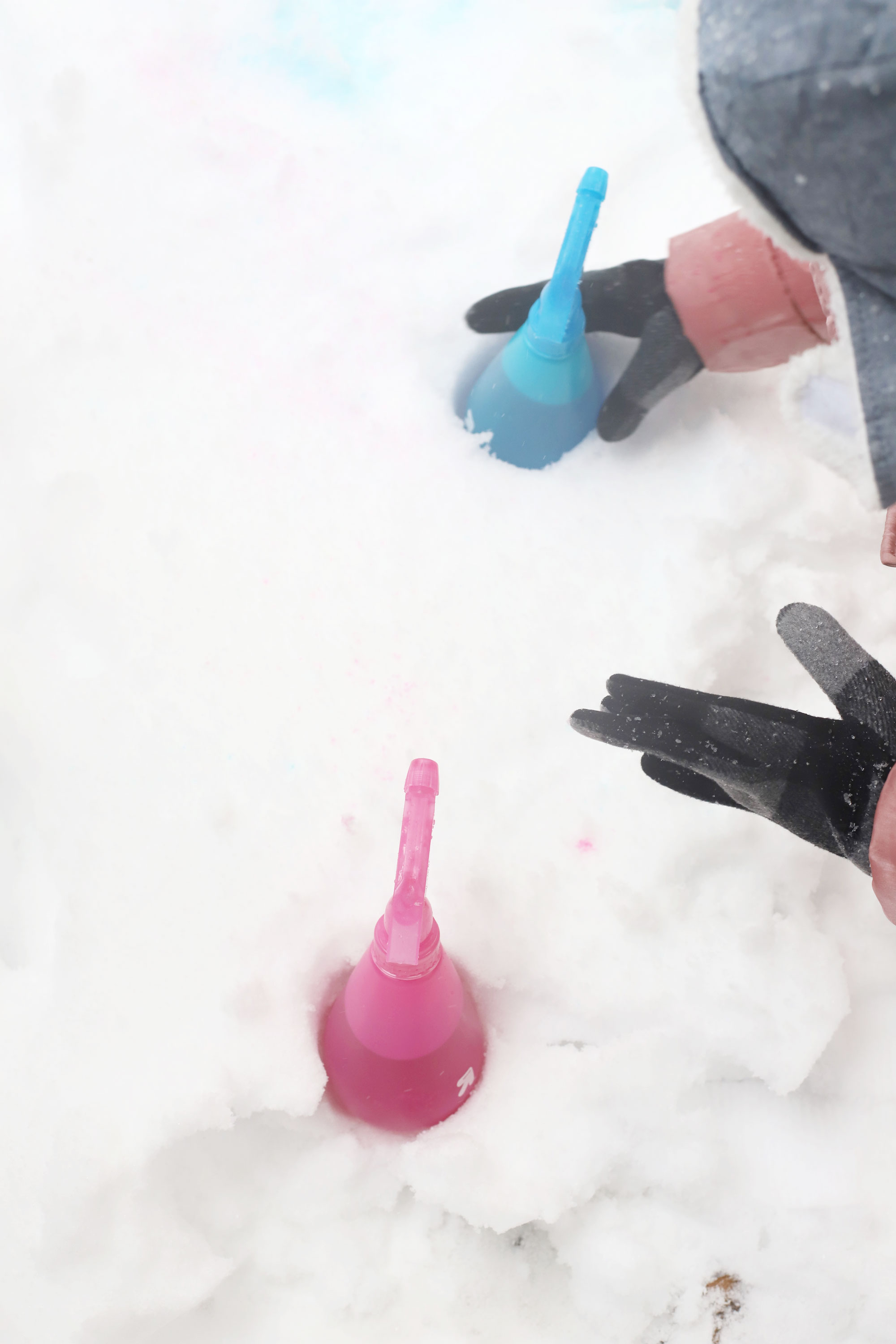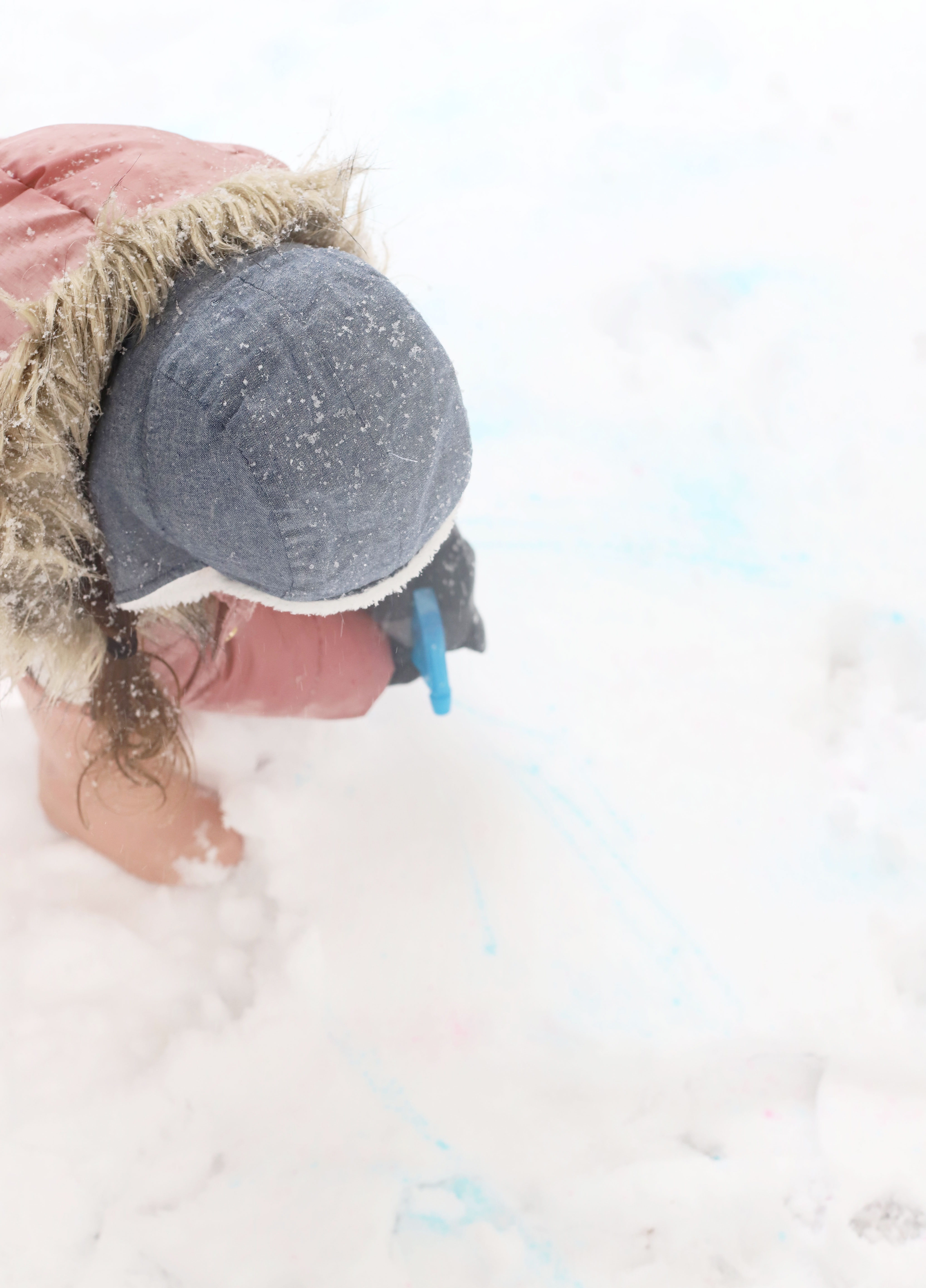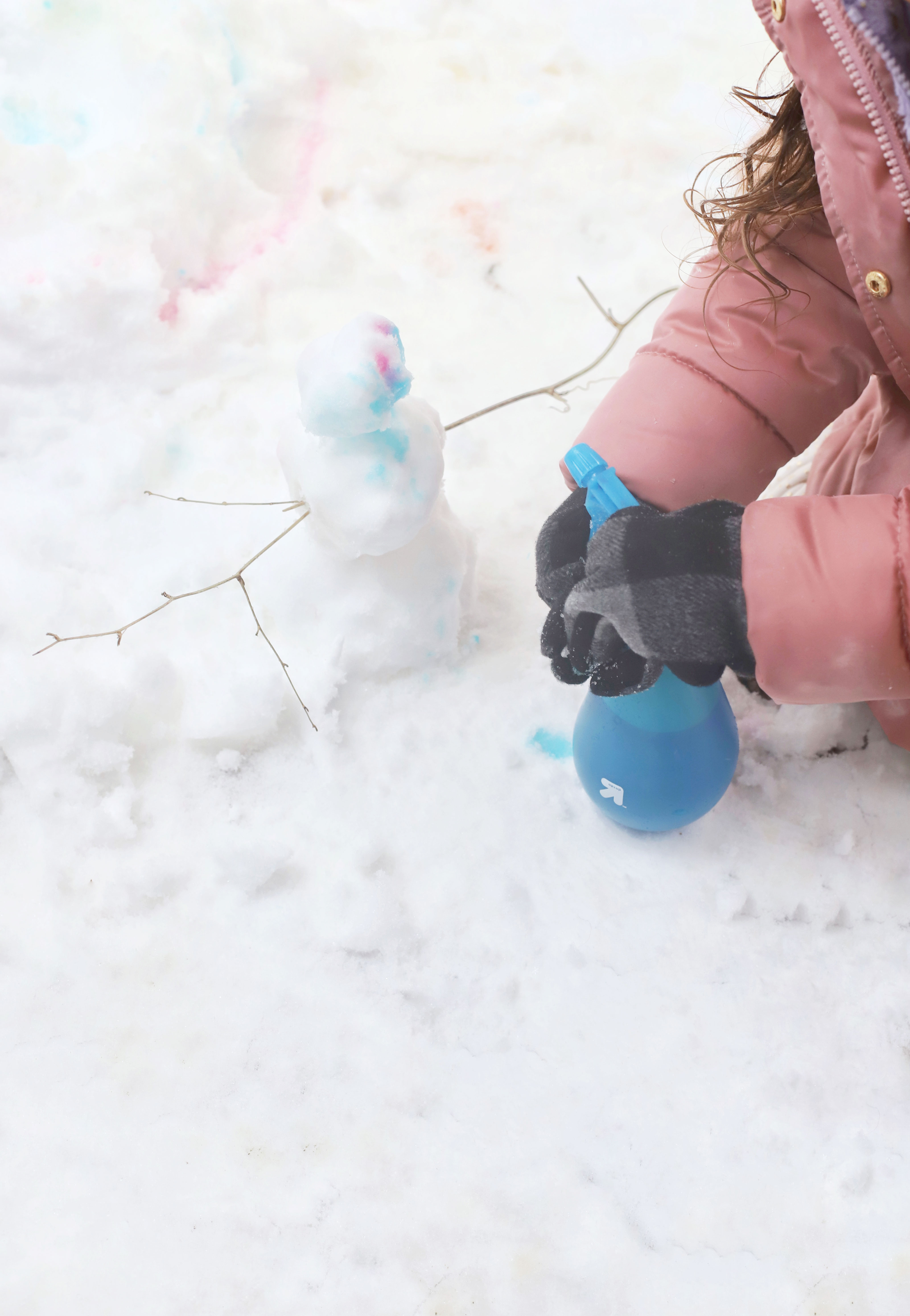 We even decorated our mini snowmen with the snow paint spray bottles.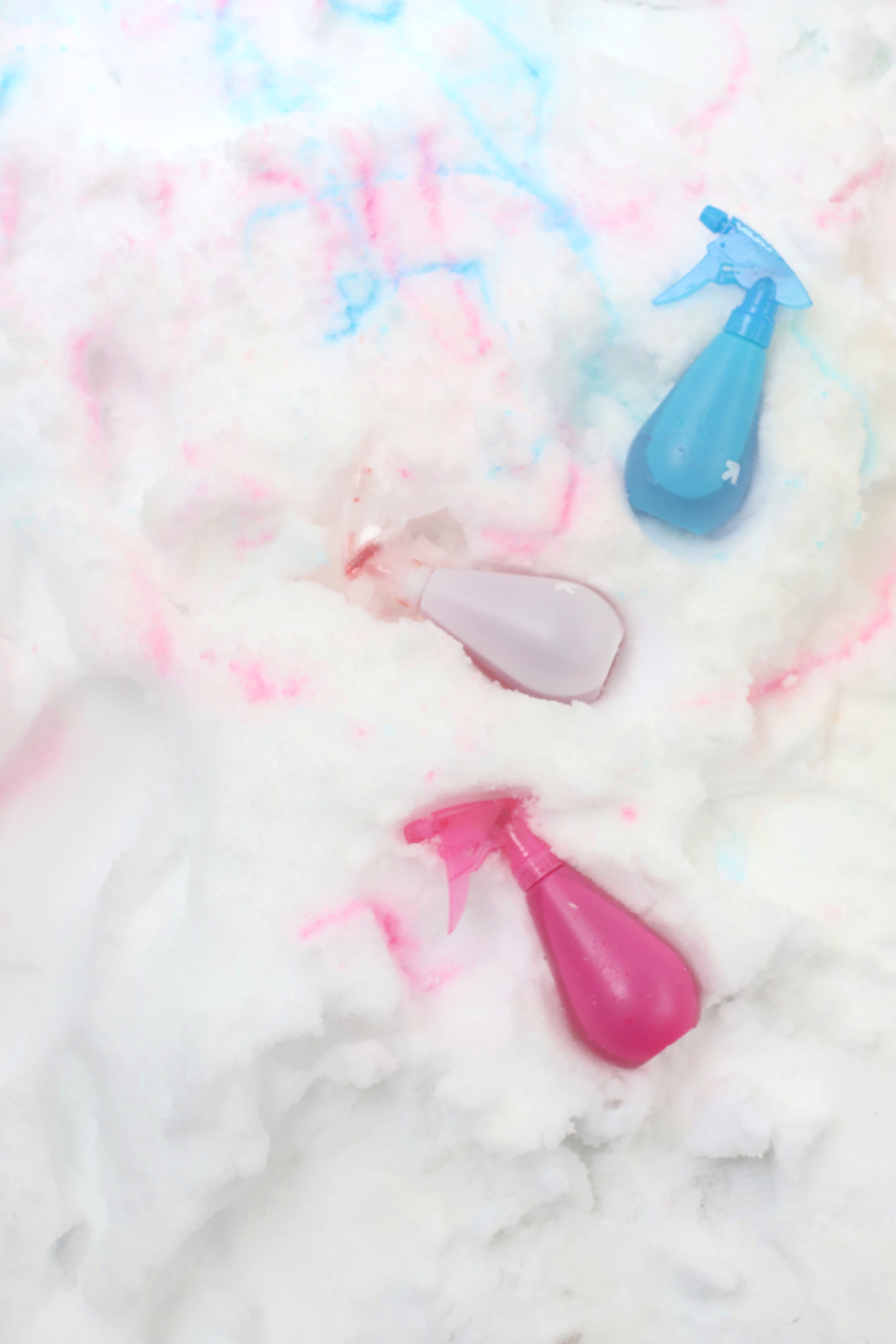 On day two Daddy and Emme joined us, though Emme was less than thrilled with the cold, wet snow.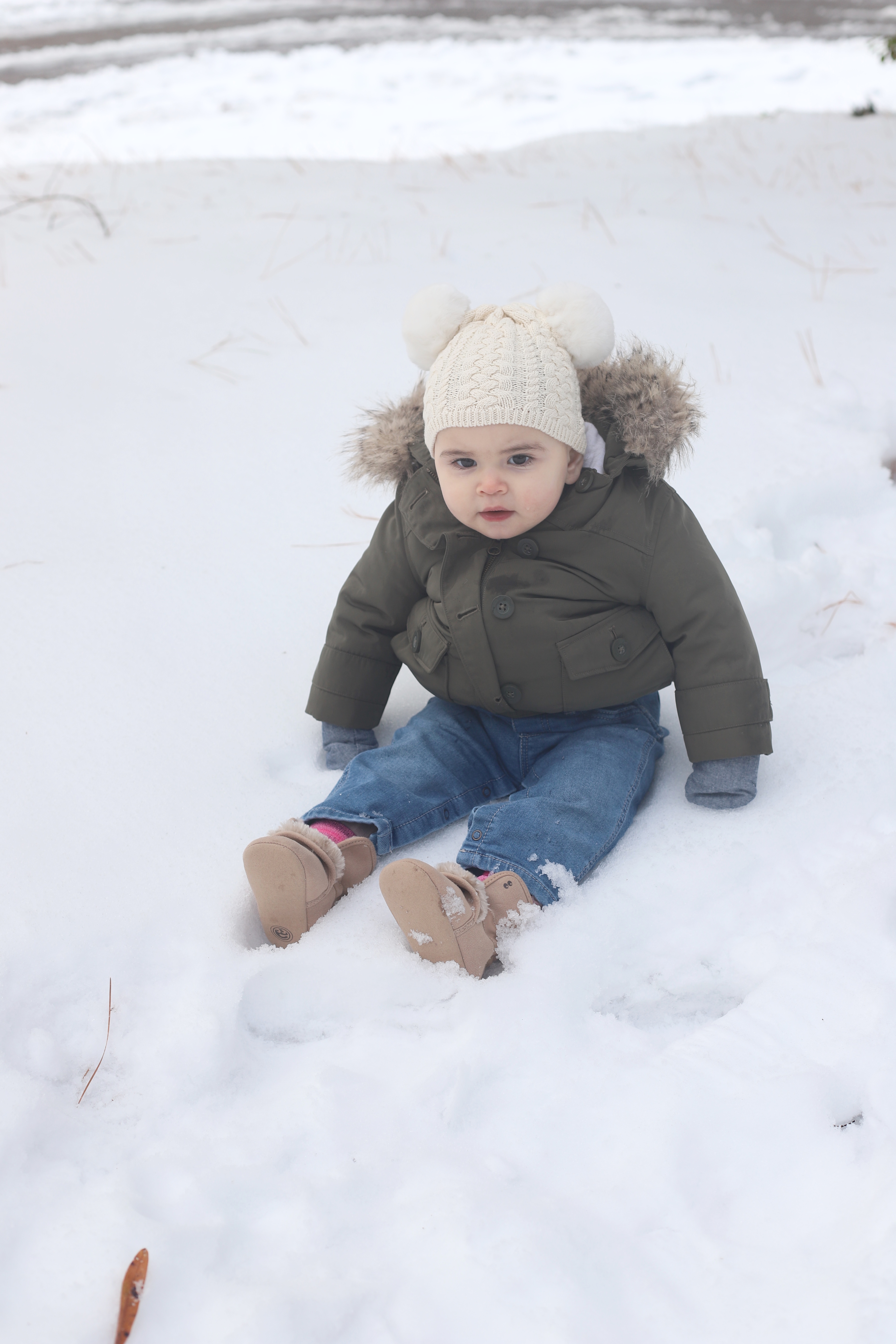 This was our attempt at a photo with both of the girls.
Nailed it.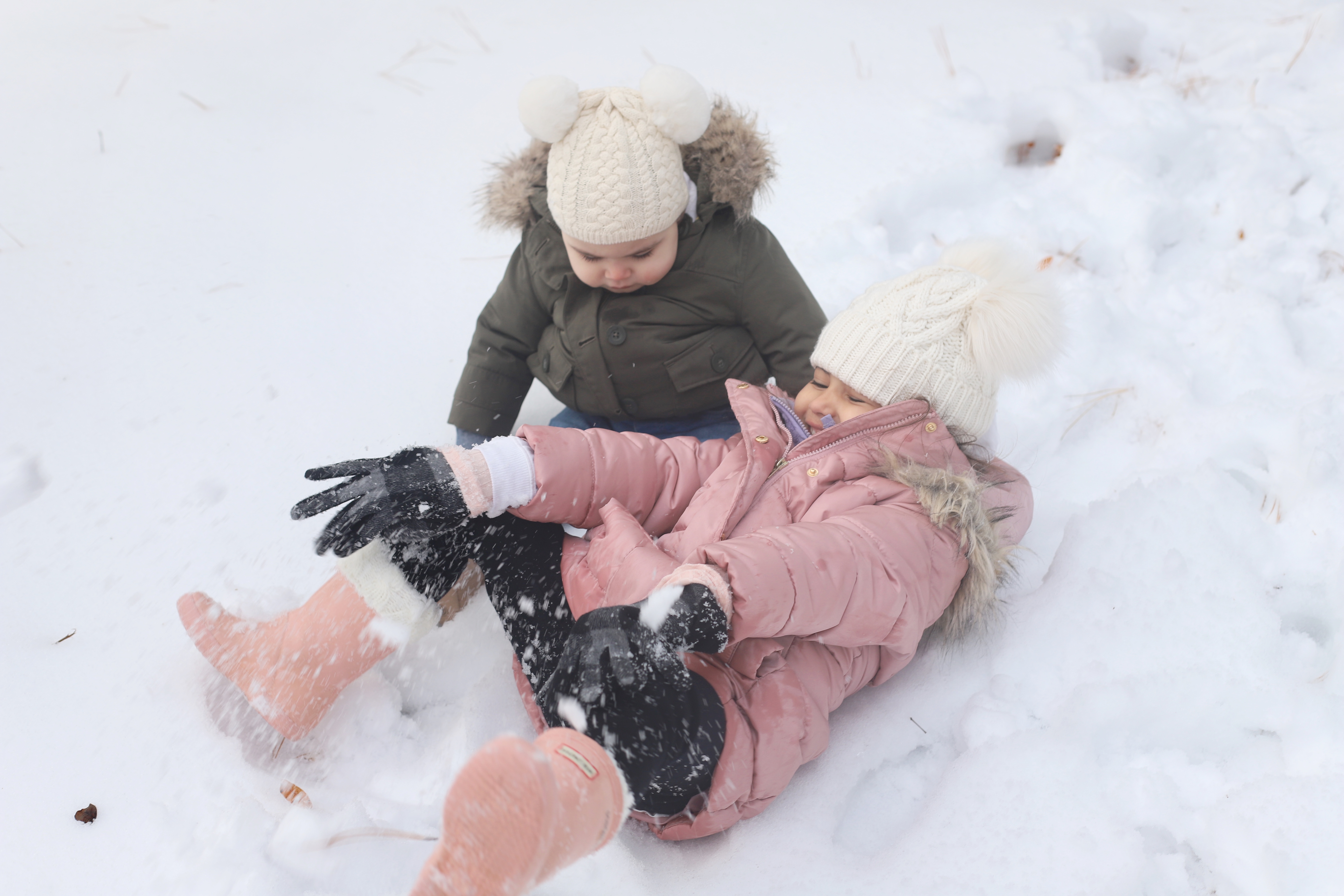 We even face-timed with Grampops all the way in Miami so that he could see Scarlett stomping around in the snow!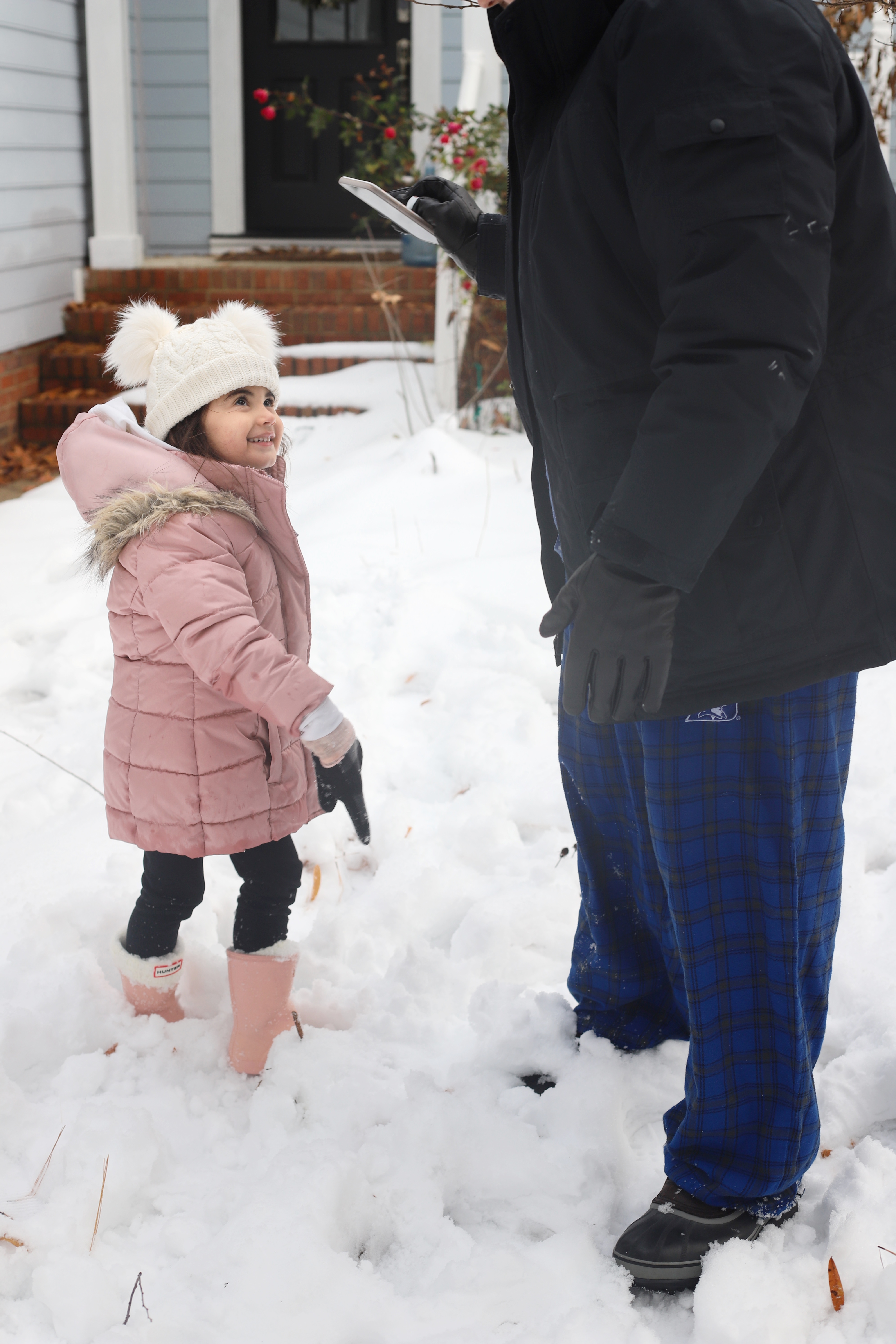 And we threw lots and lots of snowballs.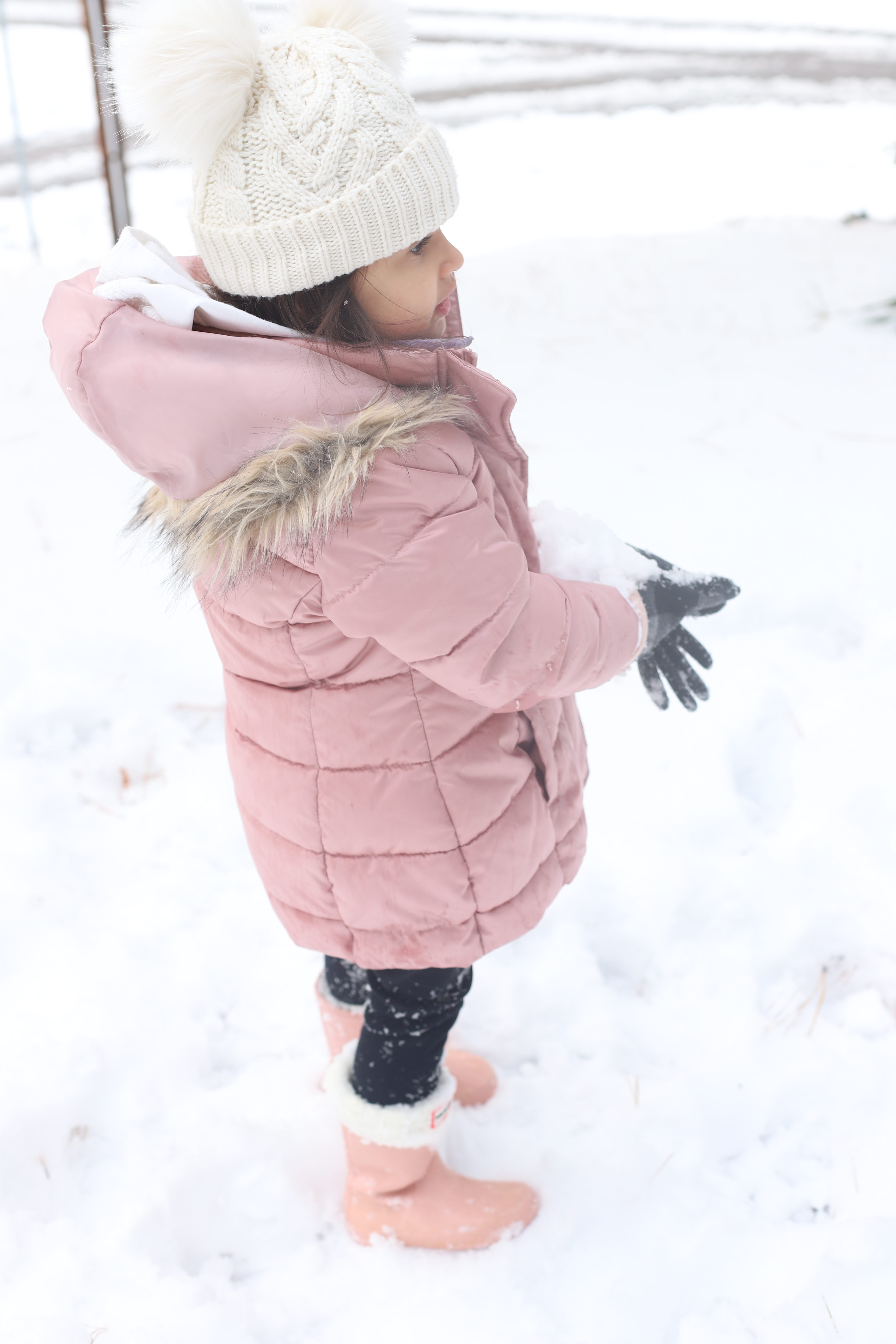 By day three, and the second day of cancelled school, we had hit peek cabin fever, so out we went.
The ice was a bit crunchier, and already melting, but that definitely did not stop us.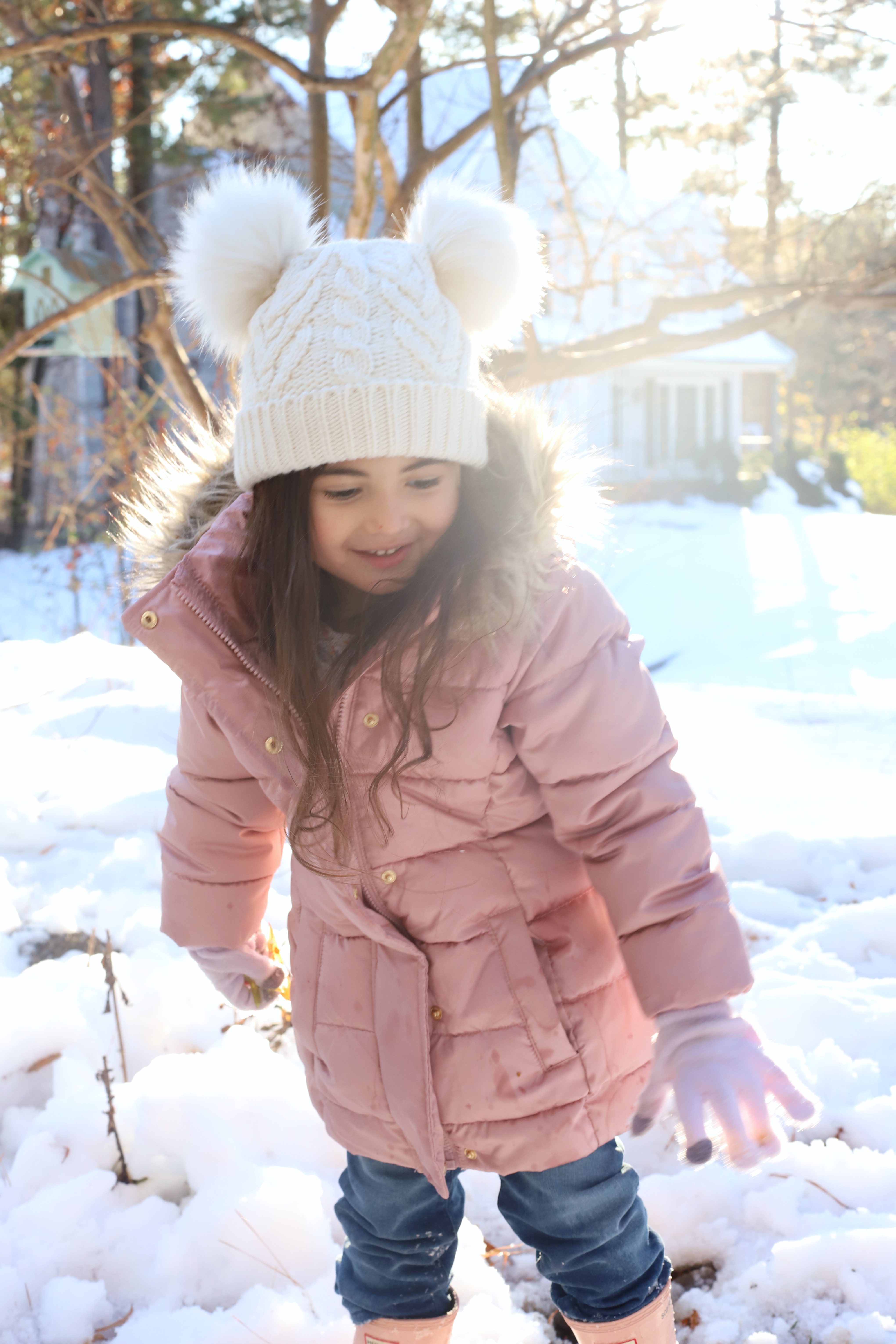 Goodness, I love these little nuggets.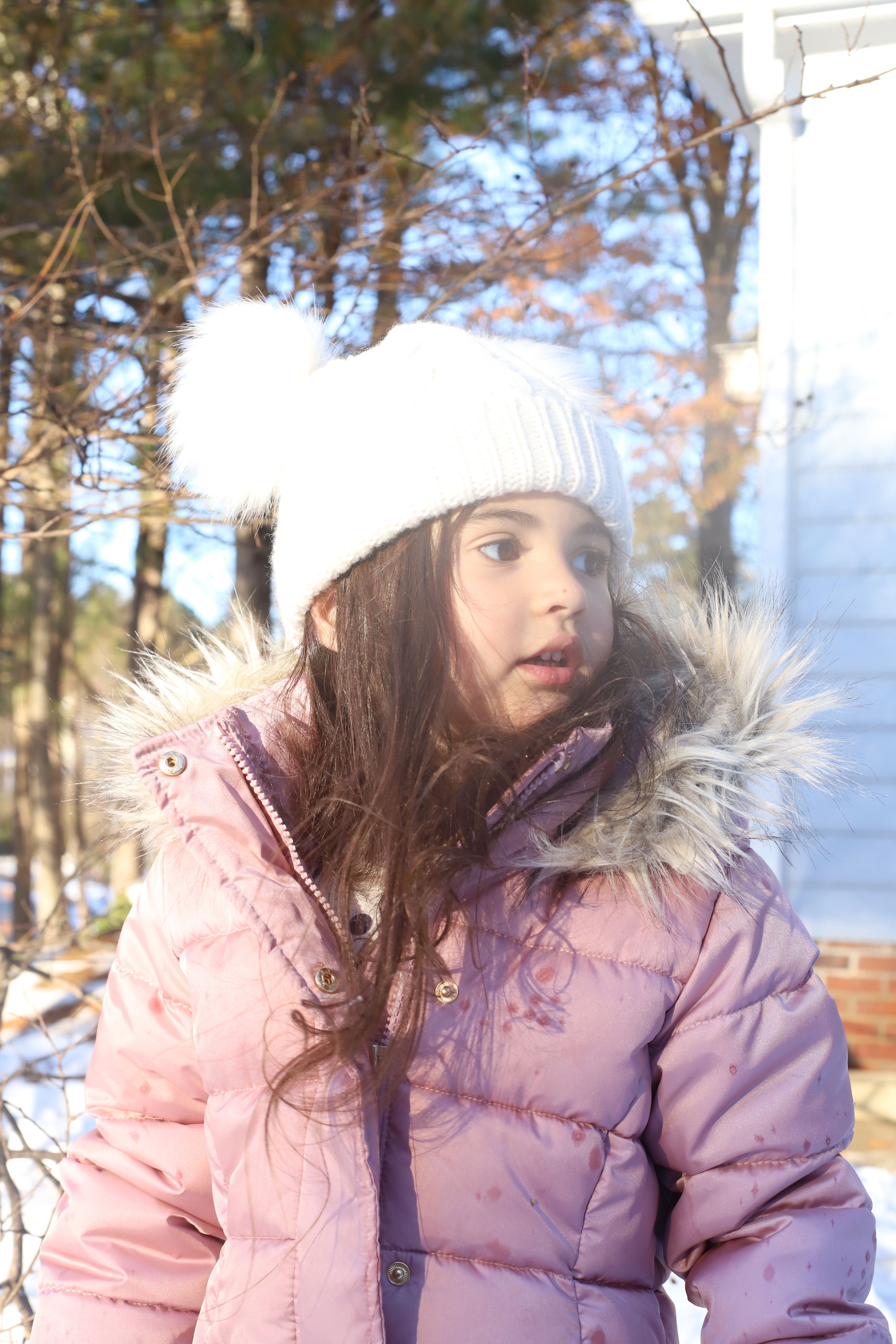 We broke out all of the veggies for day three's snowman.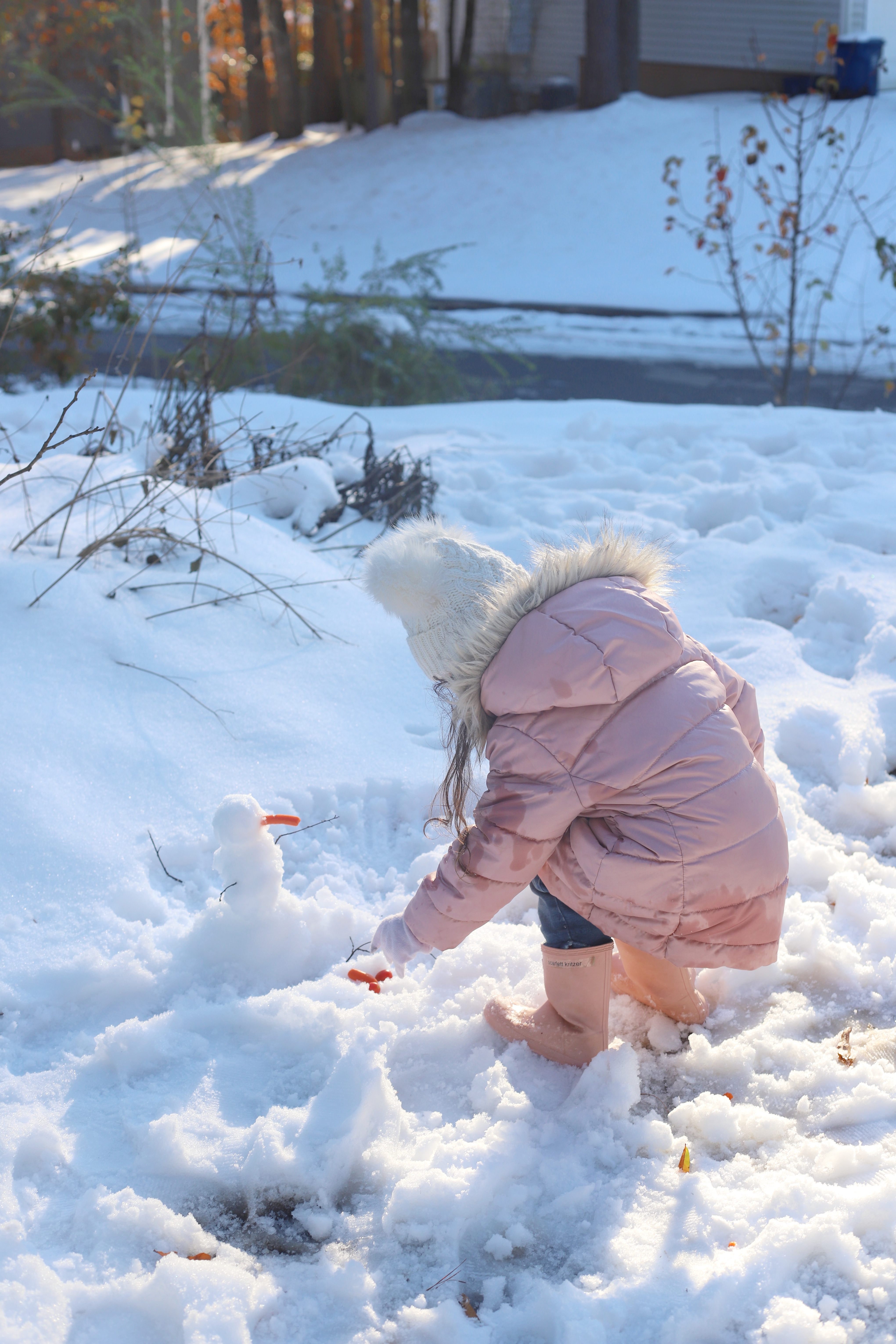 And took a quick carrot snack break.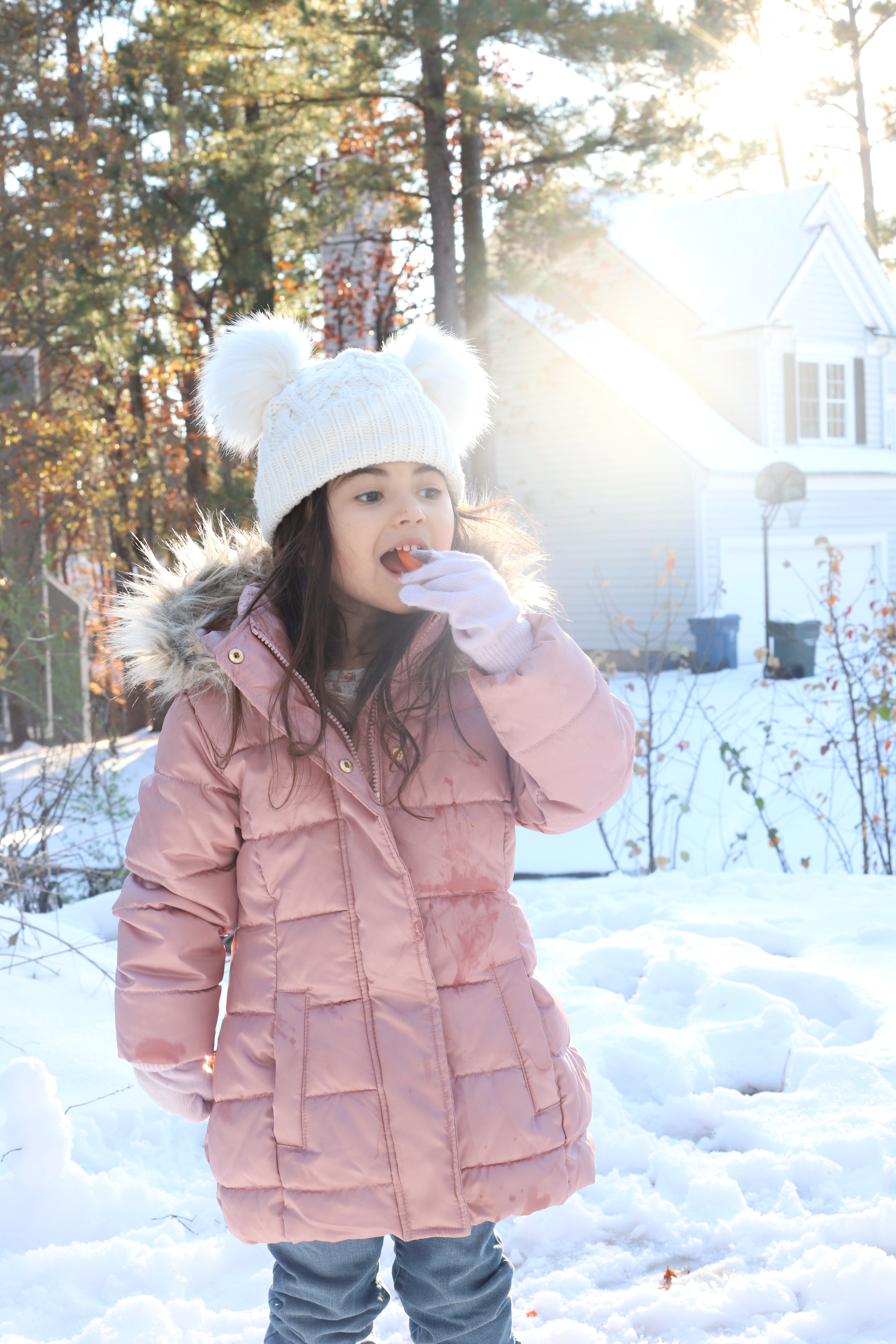 Scarlett's currently bouncing around in the now melting snow outside, already asking me when it's going to snow again.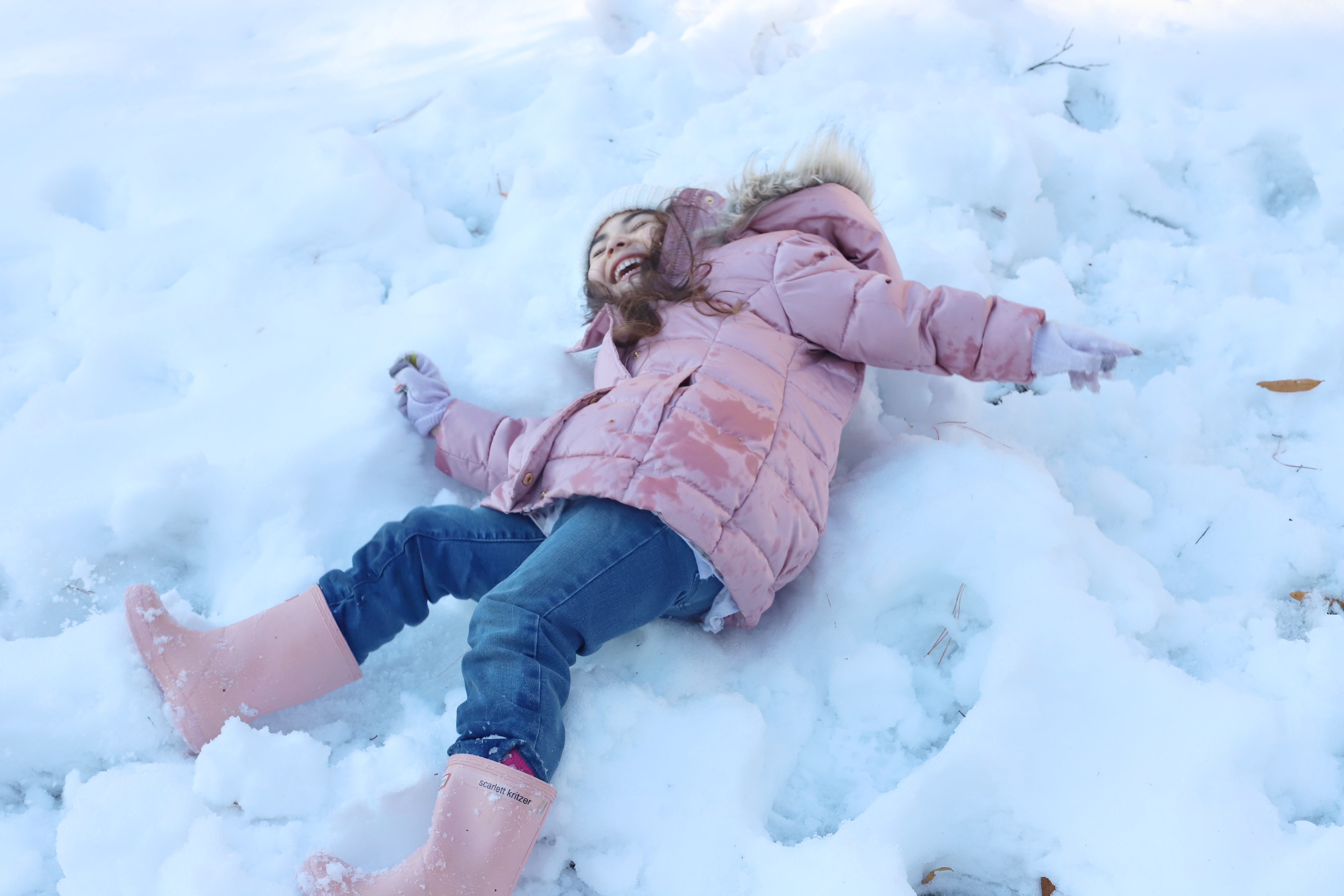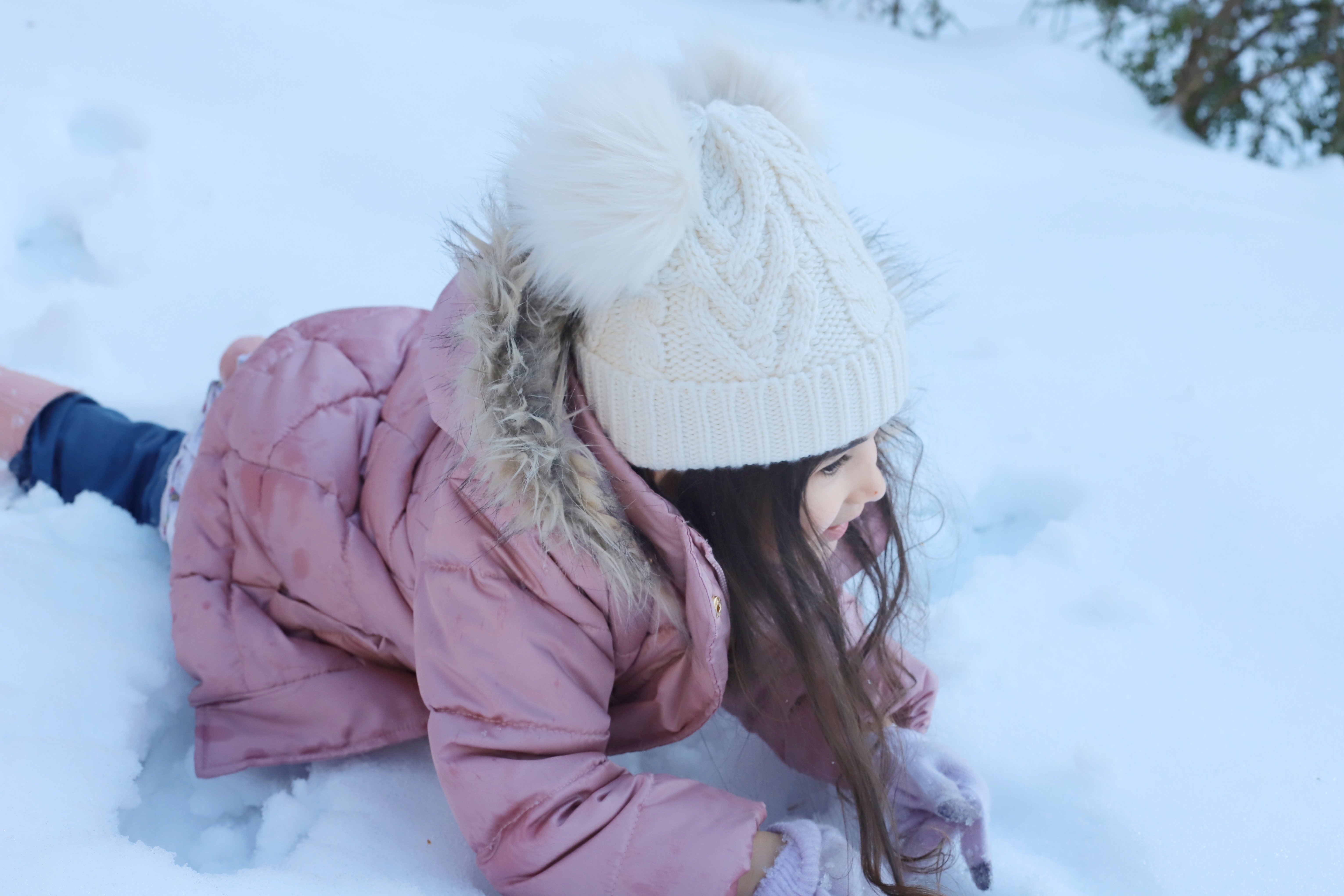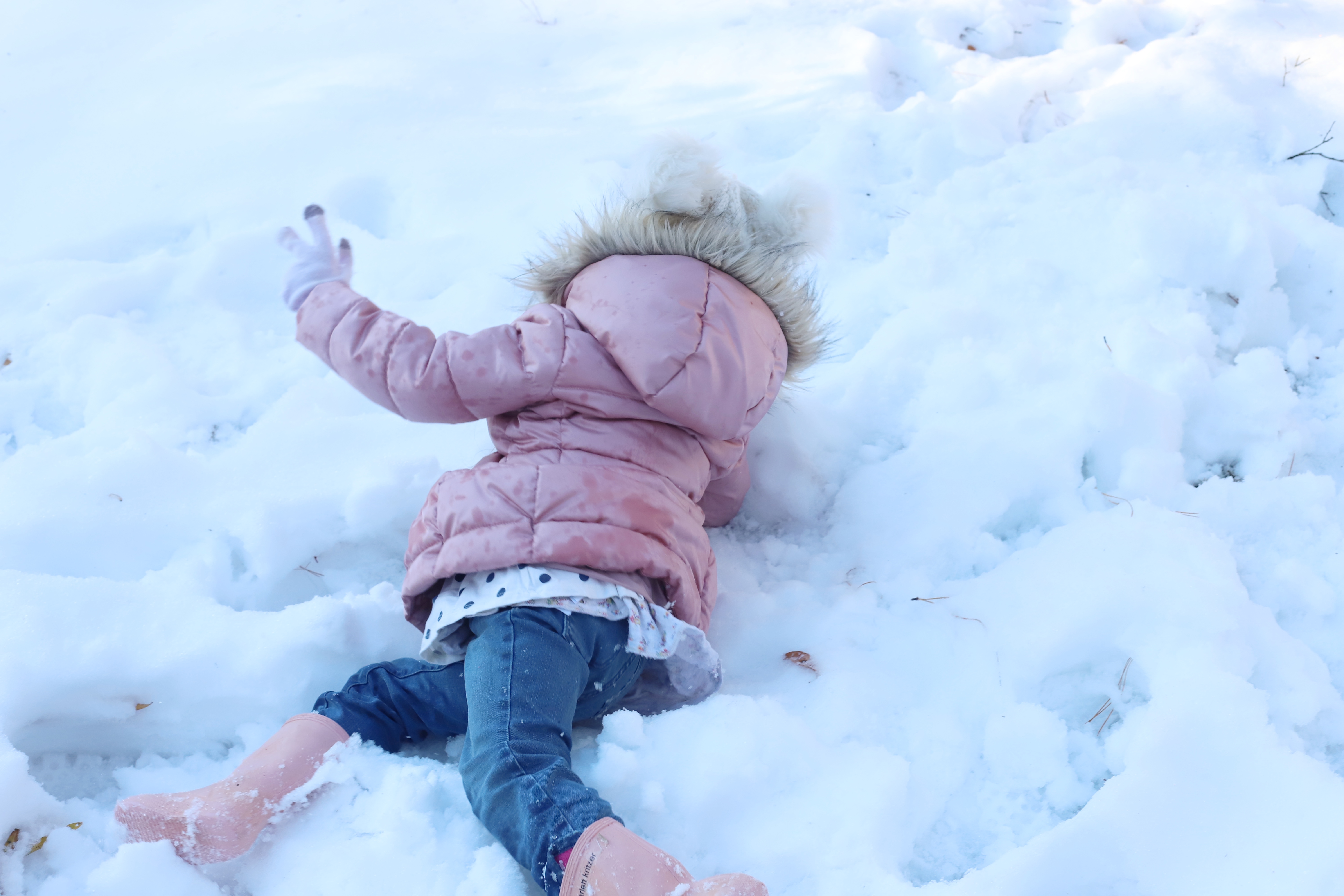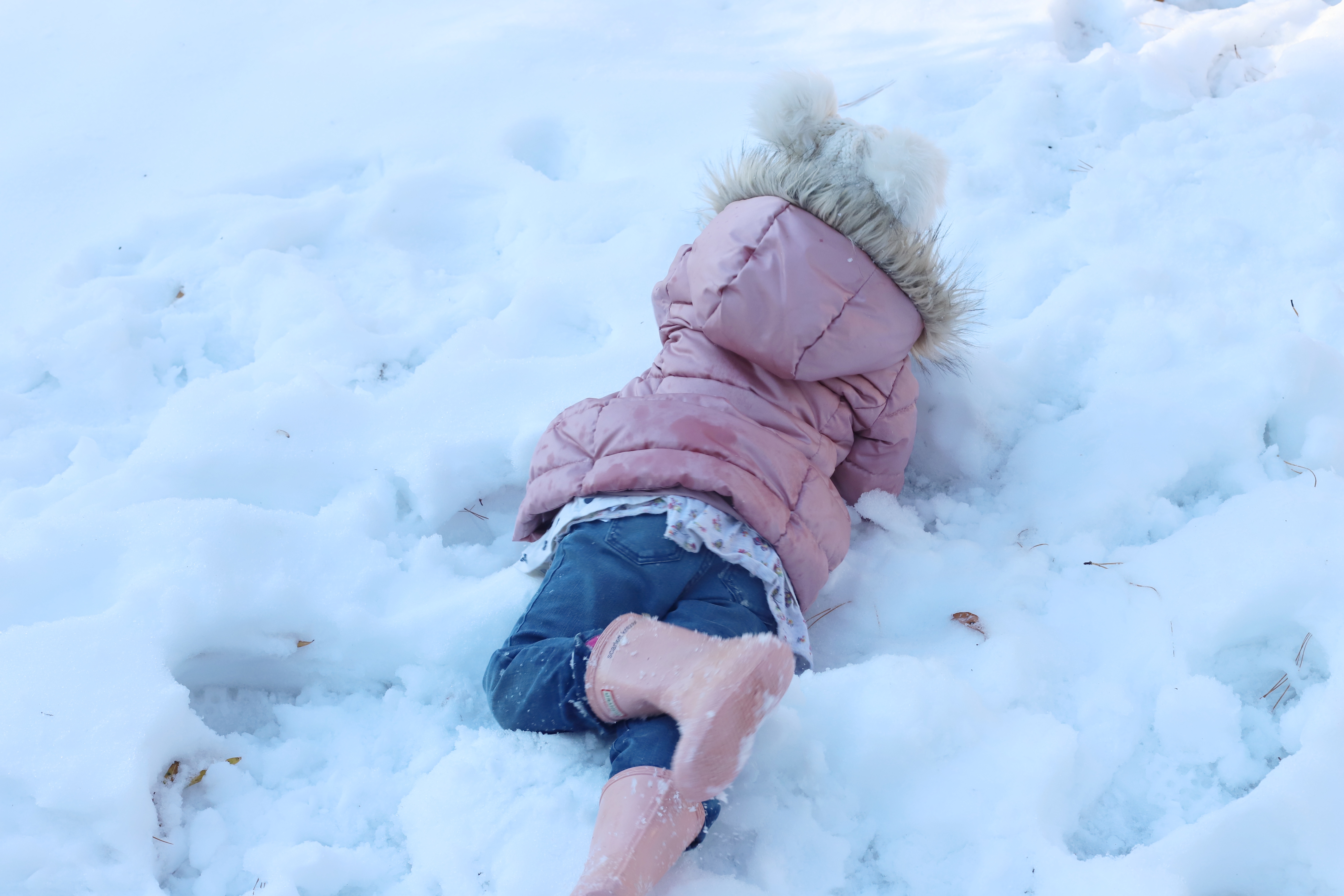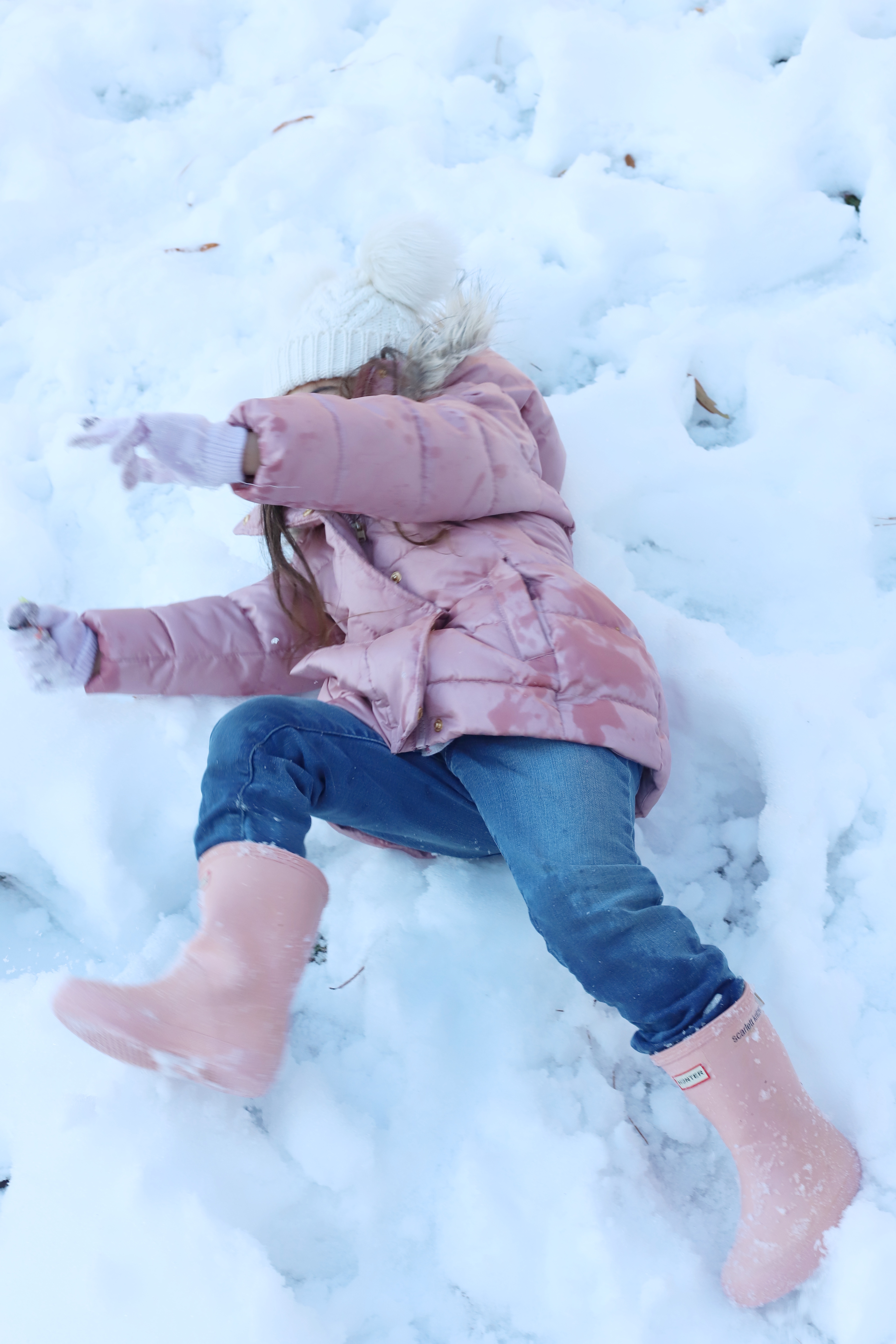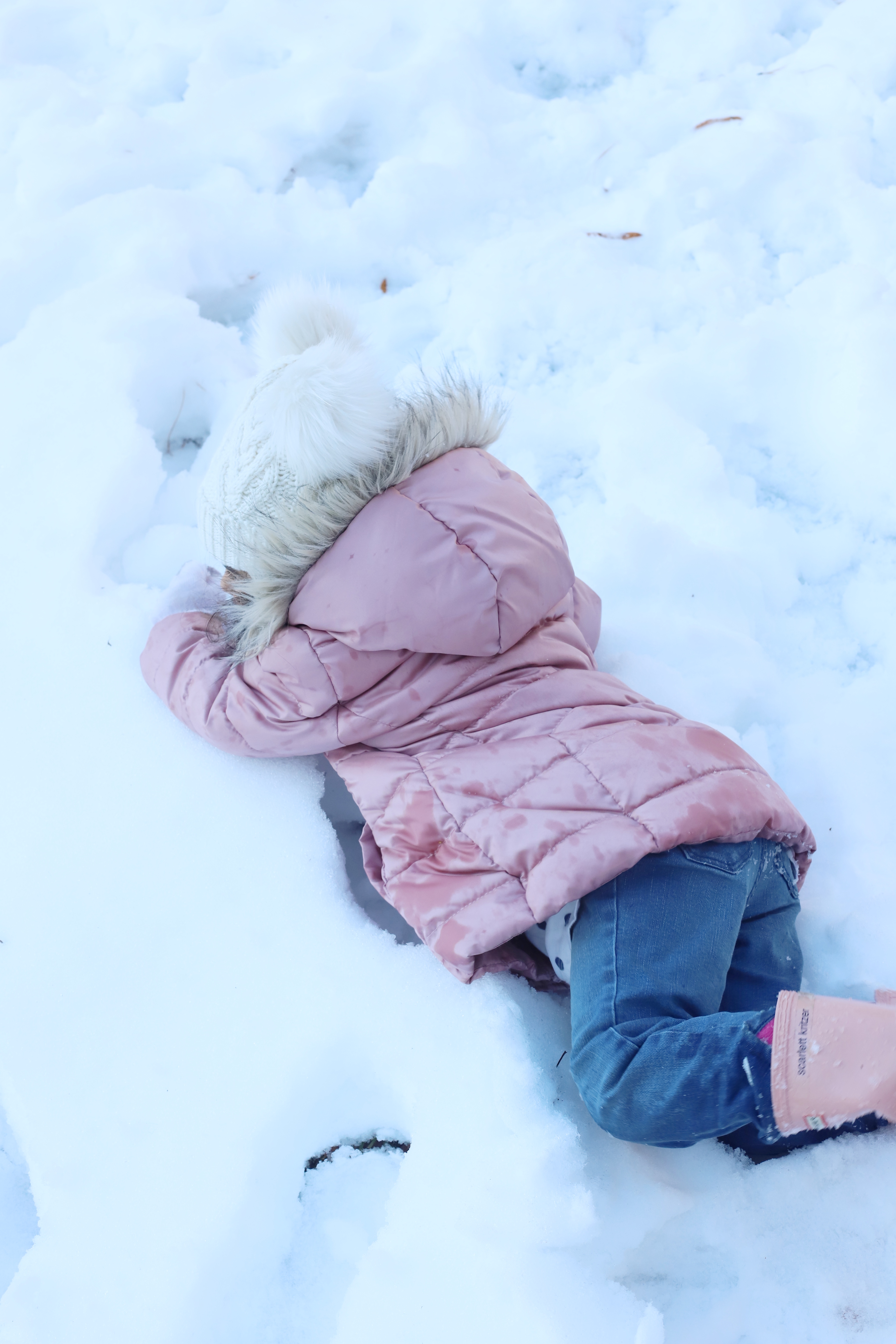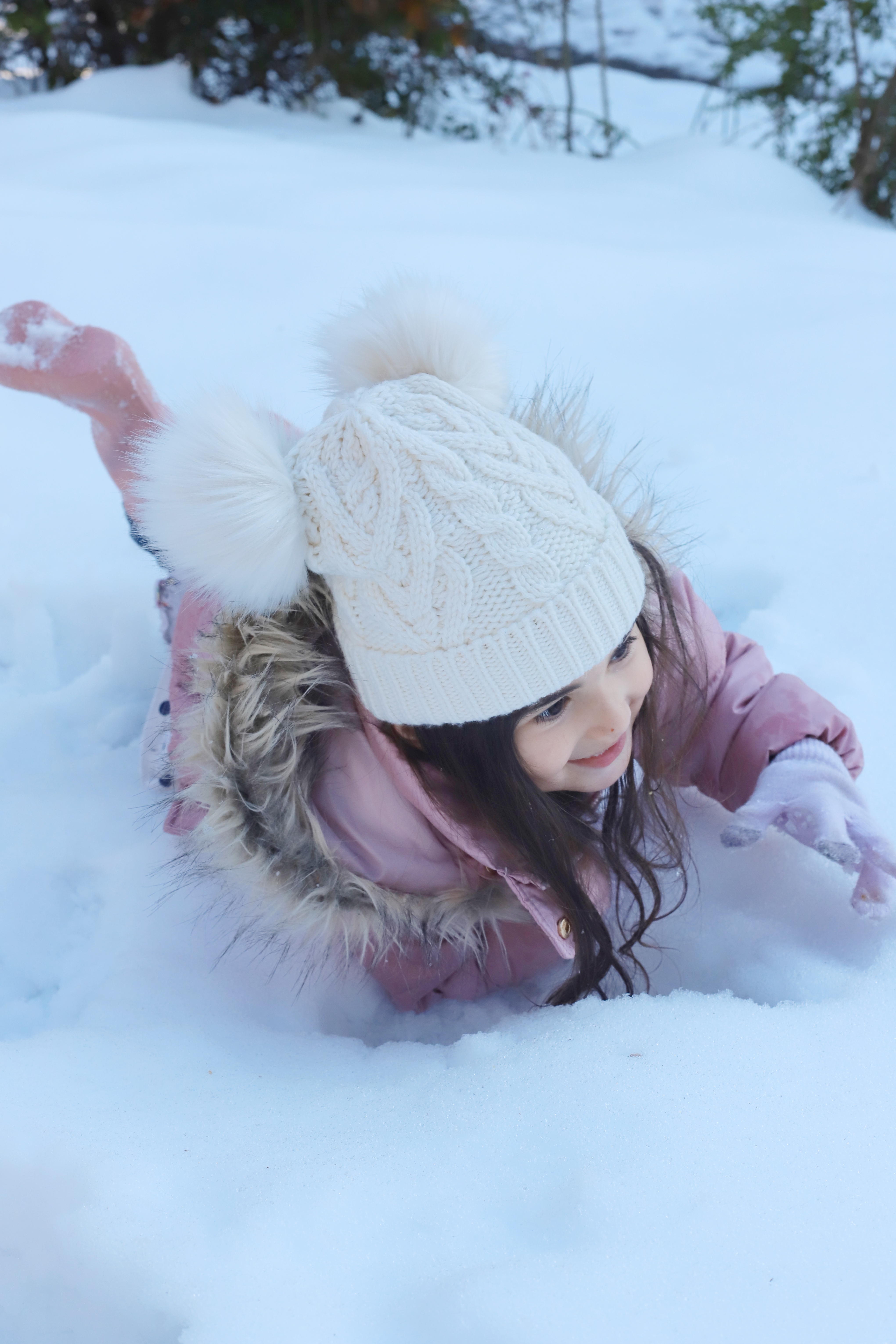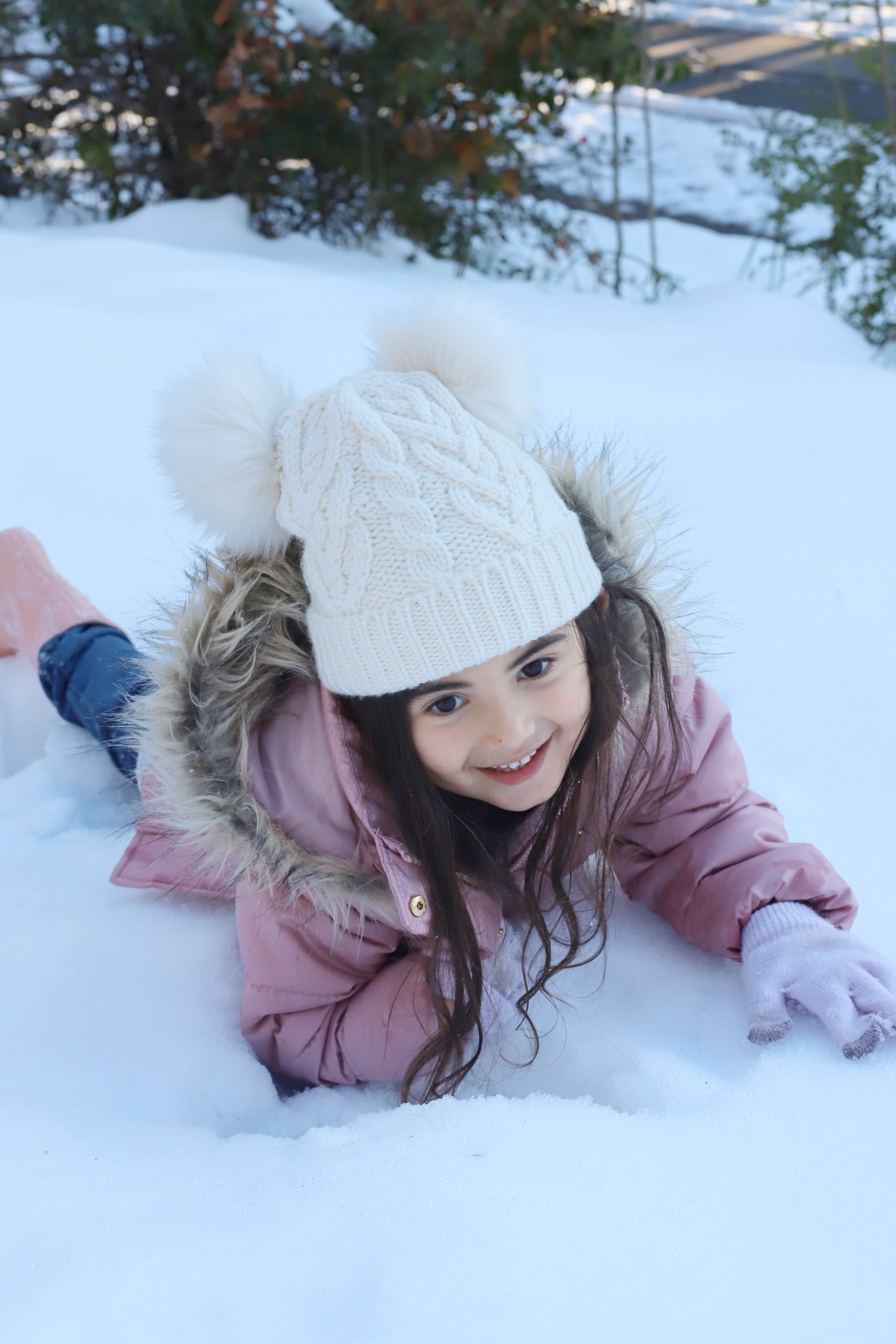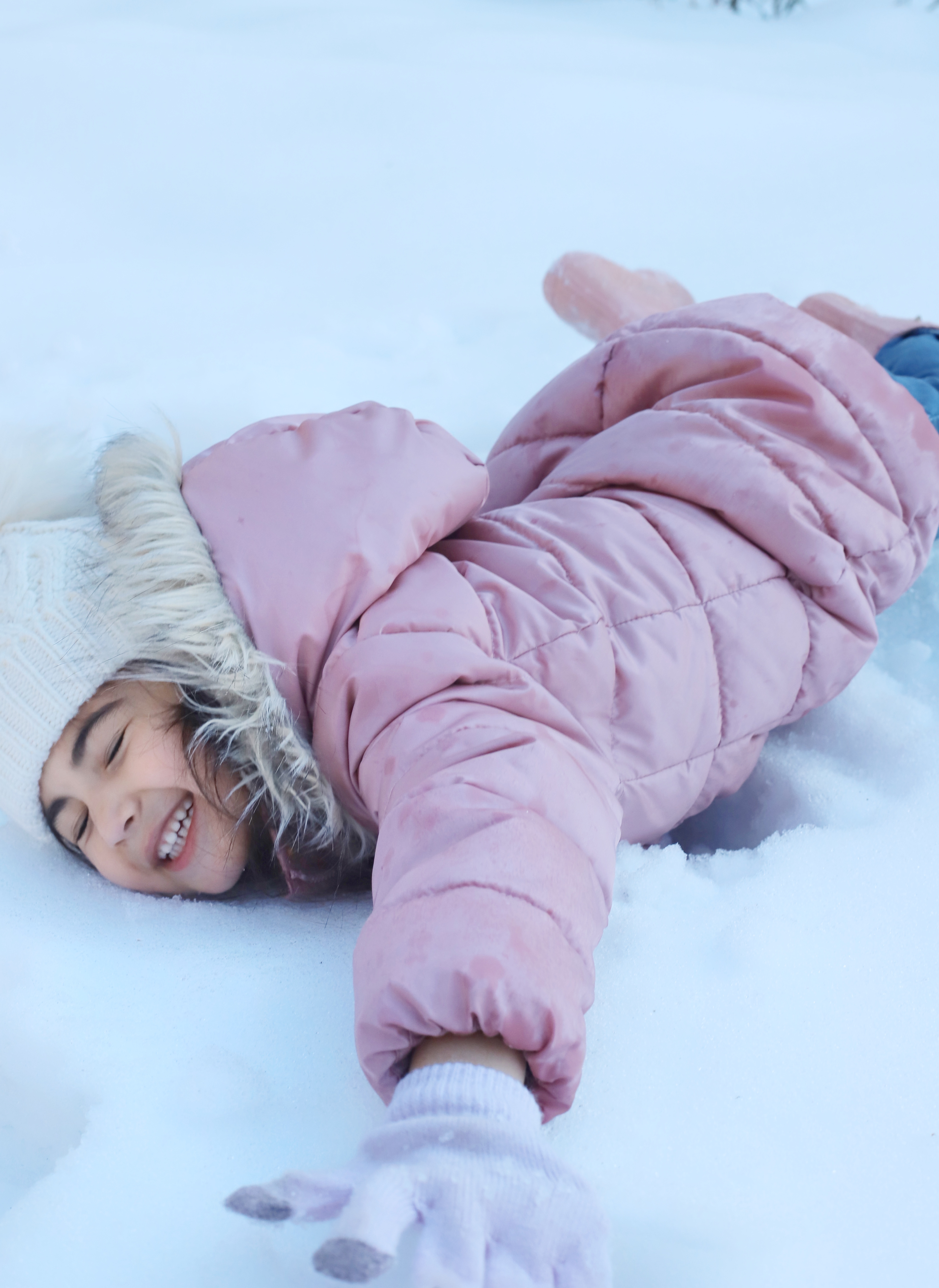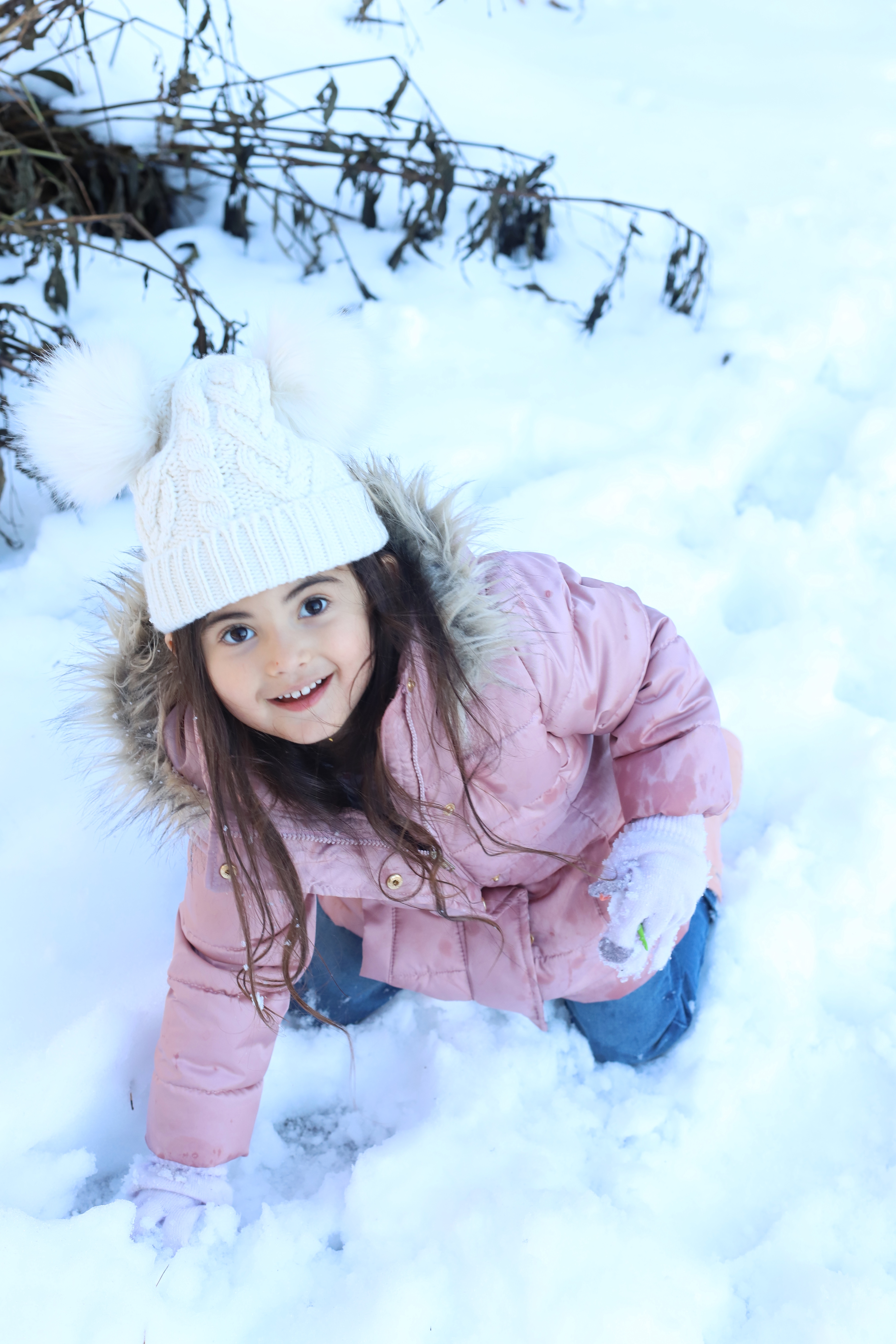 Hopefully very soon, little bird. 😍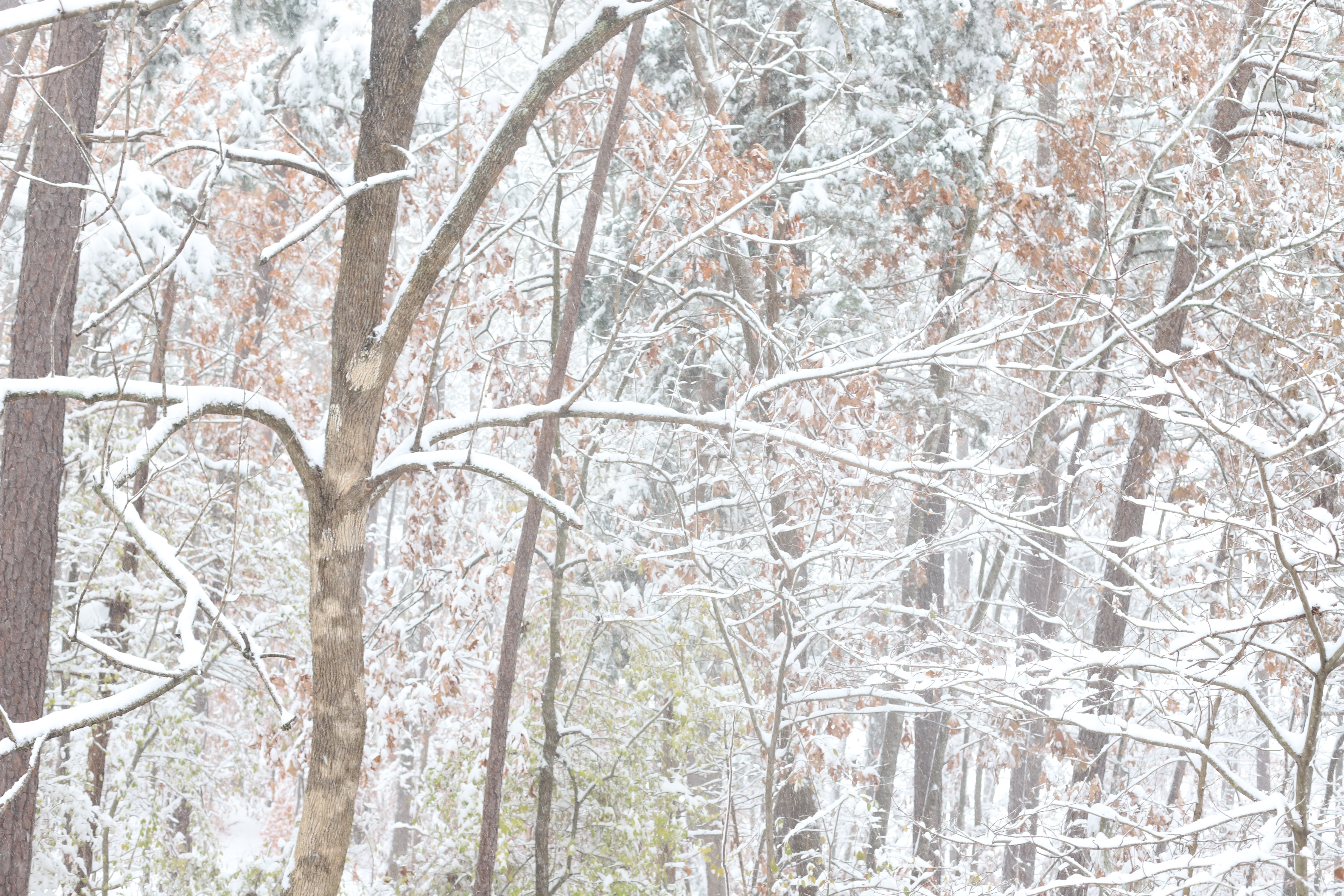 Do you get super giddy about snow days? Have you had the first snow of the season yet in your area?
SHOP THE SNOW DAY POST + DIY | CLICK LEFT & RIGHT ARROWS TO EXPLORE
IF YOU LOVED THIS SNOW DAY POST, YOU CAN SEE MORE OF OUR LIFE WITH TWO LITTLE ONES HERE.