I am a bag girl.  A big-bag girl.  An over-sized, almost-too-huge to carry bag is just my kind of bag.  But sometimes … just sometimes … I look ridiculous; all five-foot-two of me schlepping around a suitcase to grab dinner with friends.  I'm also starting to feel bad for my saint of a husband who generally carries my bags after five minutes and a bit of pouting (on my part); he's really that great.  But a bucket bag – the bag of the season, I might add, may be just the trick.  It's big and roomy and holds everything but the kitchen sink; it also looks stylish, and fits in a plane's overhead storage.  That sounds like a winner to me.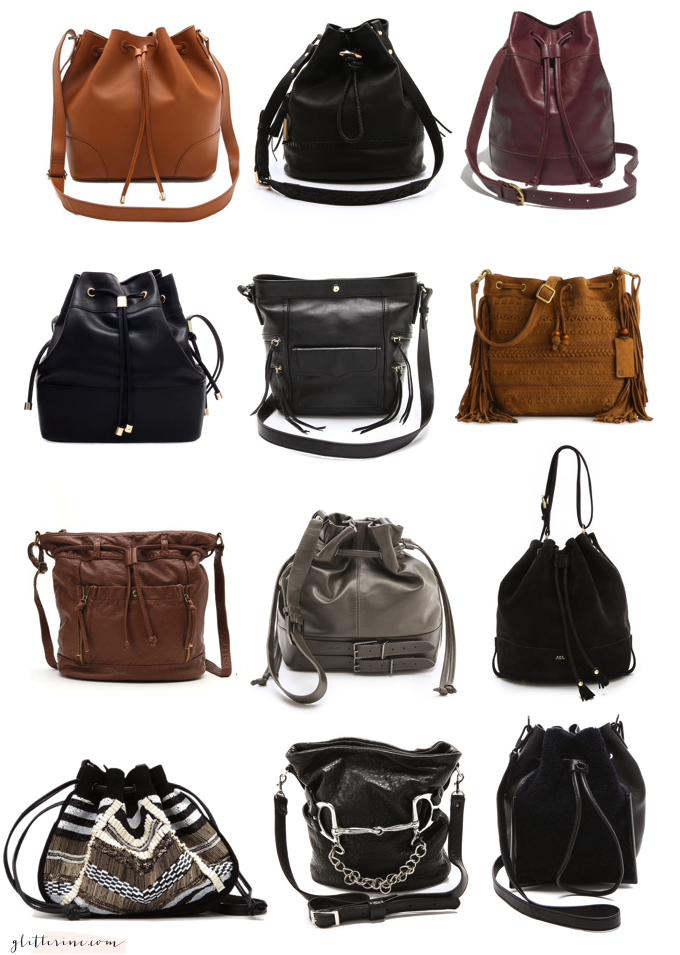 Get the Bucket Bag: (clockwise, from top left)  Tory Burch Robinson Drawstring Bucket Bag // Joie Mabel Bucket Bag // MADEWELL The Large Drawstring Bucket Bag // Zara Bucket Bag With Metal Detailing (Best value!) // Rebecca Minkoff Dexter Bucket Bag // Linea Pelle Bo Mini Bucket Cross Body Bag // Kirra Large Faux Leather Bucket Bag // Rachel Zoe Kye Drawstring Bucket Bag // A.P.C. Seau GF Bucket Bag // MANGO Touch Beaded Bucket Bag (On sale!) // Horse+Nail The Morgan Bucket Bag // 3.1 Phillip Lim Scout Small Bucket Bag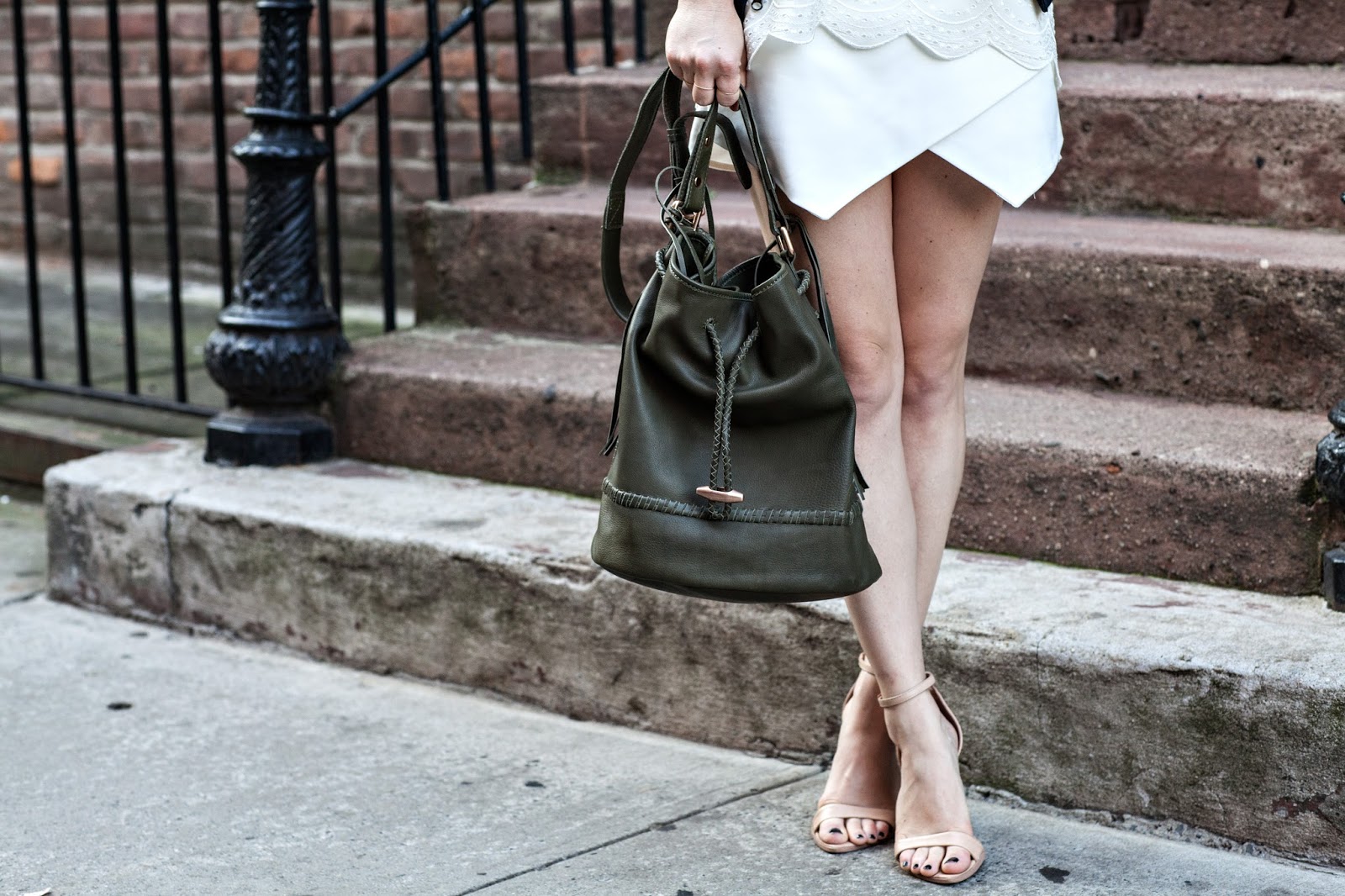 By the way, I'll be dreaming about this Joie bucket bag (spotted on Alicia); hoping it goes on sale soon, and torn between the classic black leather and the luxe moss green color … thoughts?