It's time for another round-up of my latest obsessions (a.k.a., the shopaholic confessions) … the Summer version; because when you're at home on maternity leave, half-delusional from a major lack of sleep (love you still, baby girl), you pretend online shop.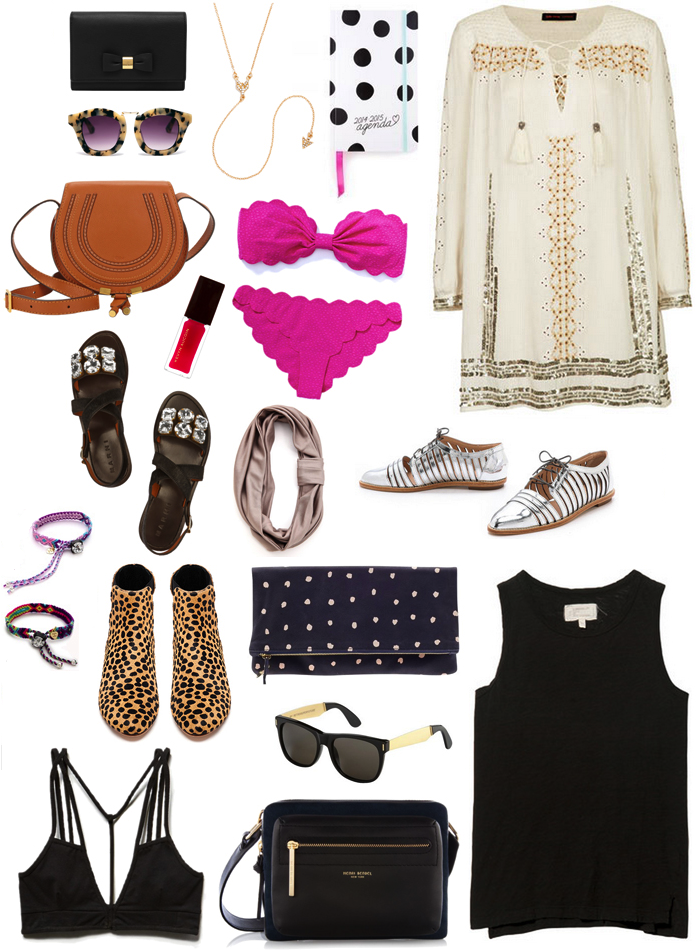 Shop the Look:

On the hunt …
It's August, which means I'm dreaming about a new paper agenda – even though my current agenda goes through the end of the year (I'm a serial agenda hoarder.)
I'm on the hunt for a new wallet – preferably something small, now that I'm trying to juggle the addition of a diaper bag and a 6-pound baby … love this bow-topped Mulberry wallet, though it's a bit out of my price range.  Any suggestions for cute small-ish wallets, preferably in black?
And muscle tees – so edgy chic.  I love the cut, and it works surprisingly well with my not-so-busty torso (that's the nice way of saying I rock an A-cup.)  ASOS also makes the most adorable a-line swing dresses with a muscle-tee style, and they are so cute on.
Jeweled sandals; I can't get enough.
Stylish camera bags are my jam, and that Henri Bendel leather and calf hair version is awesome.
Also, is it boot season yet?  Loeffler Randall just gets it right, every single time.
What's at the top of your shopping wishlist this Summer?