This post contains affiliate links, which means that if you click on one of the product links, I'll receive a small commission. Additionally, as an Amazon Associate I earn from qualifying purchases. Thank you so much for clicking through and helping to support this little blog business of mine! Read more about our site, privacy, and disclosure policies here.
The Very Best of Pumpkin Desserts. We crowdsourced fan favorites to find more than 100 easy pumpkin recipes that everyone loves for all of your fall baking this season.
If you're on the hunt for a handful of truly great pumpkin dessert recipes this fall, look no further than this roundup of amazing pumpkin dessert recipes.
We crowdsourced our favorite food bloggers, family and friends, plus plenty of my own baking, and these are the very best easy pumpkin desserts, sure to satisfy your pumpkin-everything sweet tooth! Best of all, all of these desserts are simple to throw together. From pumpkin cakes to pumpkin pies, pumpkin crisps, pumpkin scones, pumpkin brownies, even pumpkin whoopie pies, this post covers just about every kind of pumpkin-flavored dessert you could ever want.
Now onto the pumpkin recipes …
Best of Pumpkin Desserts: More Than 100 Easy Recipes for Fall Baking
Try one or a dozen of these favorite pumpkin dessert recipes and be sure to report back! We love seeing all of your fall desserts.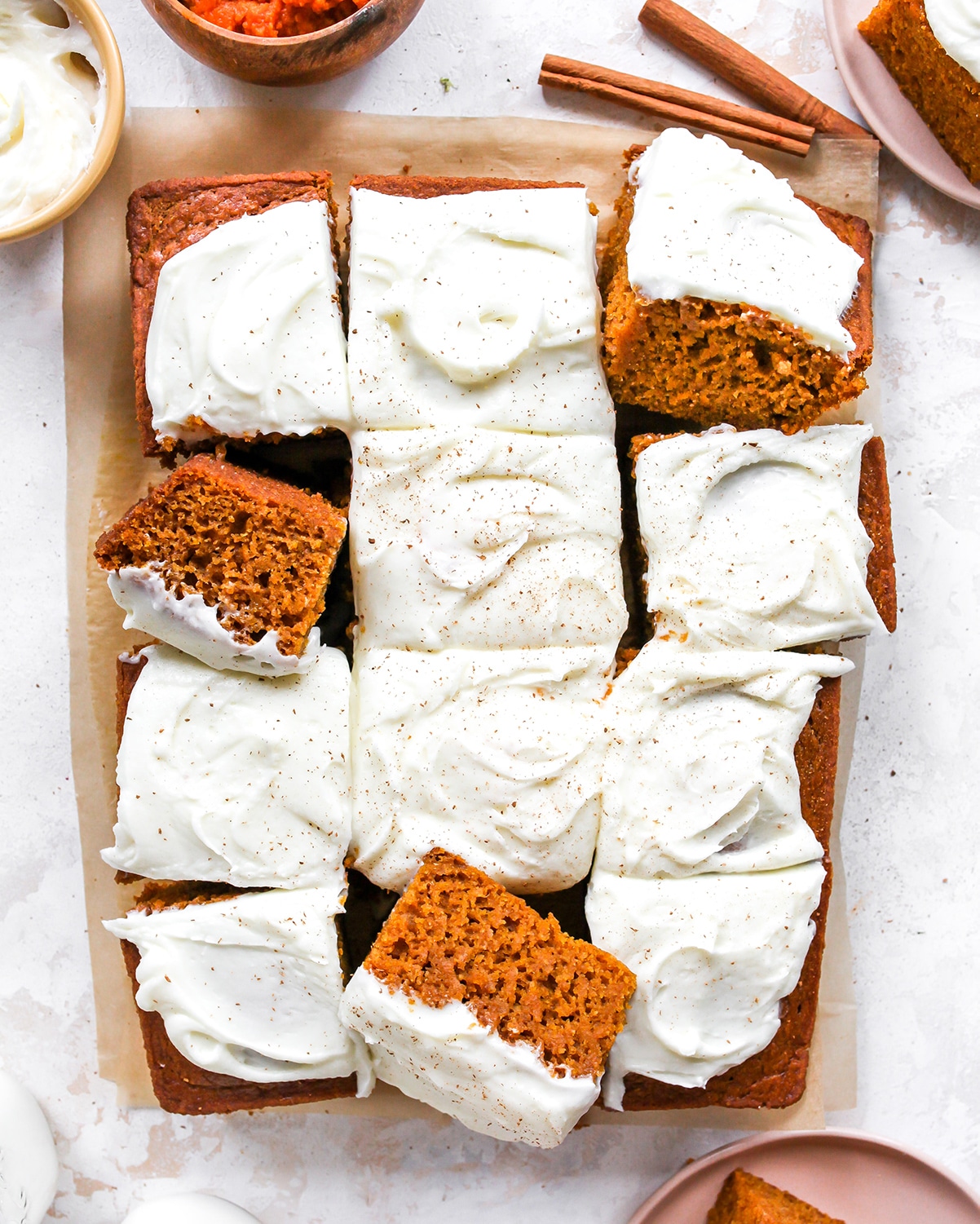 This is the most amazing pumpkin cake recipe. It's moist with a beautiful crumb, an amazing texture, and the perfect amount of fall spices. This pumpkin spice cake with cream cheese frosting is easy to make with simple ingredients, and will become your favorite fall dessert!
If you're looking for a gluten-free (or even dairy-free) pumpkin cake this holiday season, this gluten-free pumpkin sheet cake with cream cheese frosting is a total crowd-pleaser, is so simple to make and unbelievably yummy. (And can easily be made dairy free.) The cake is moist, fluffy, and topped with a rich and creamy, decadent cream cheese frosting. The end result tastes like everything good about fall!
Similar to one of those old-school dump cakes, this pumpkin cobbler is like a cobbler-y cake with an incredible pumpkin custard-like base. It's warm and soft and wonderful, especially when topped with a scoop of vanilla ice cream.
Packed with pumpkin flavor, heavenly hints of chai spice, and maple for added sweetness, this chai spiced pumpkin pie with maple whipped cream is a sure fire winner for your Thanksgiving table this year.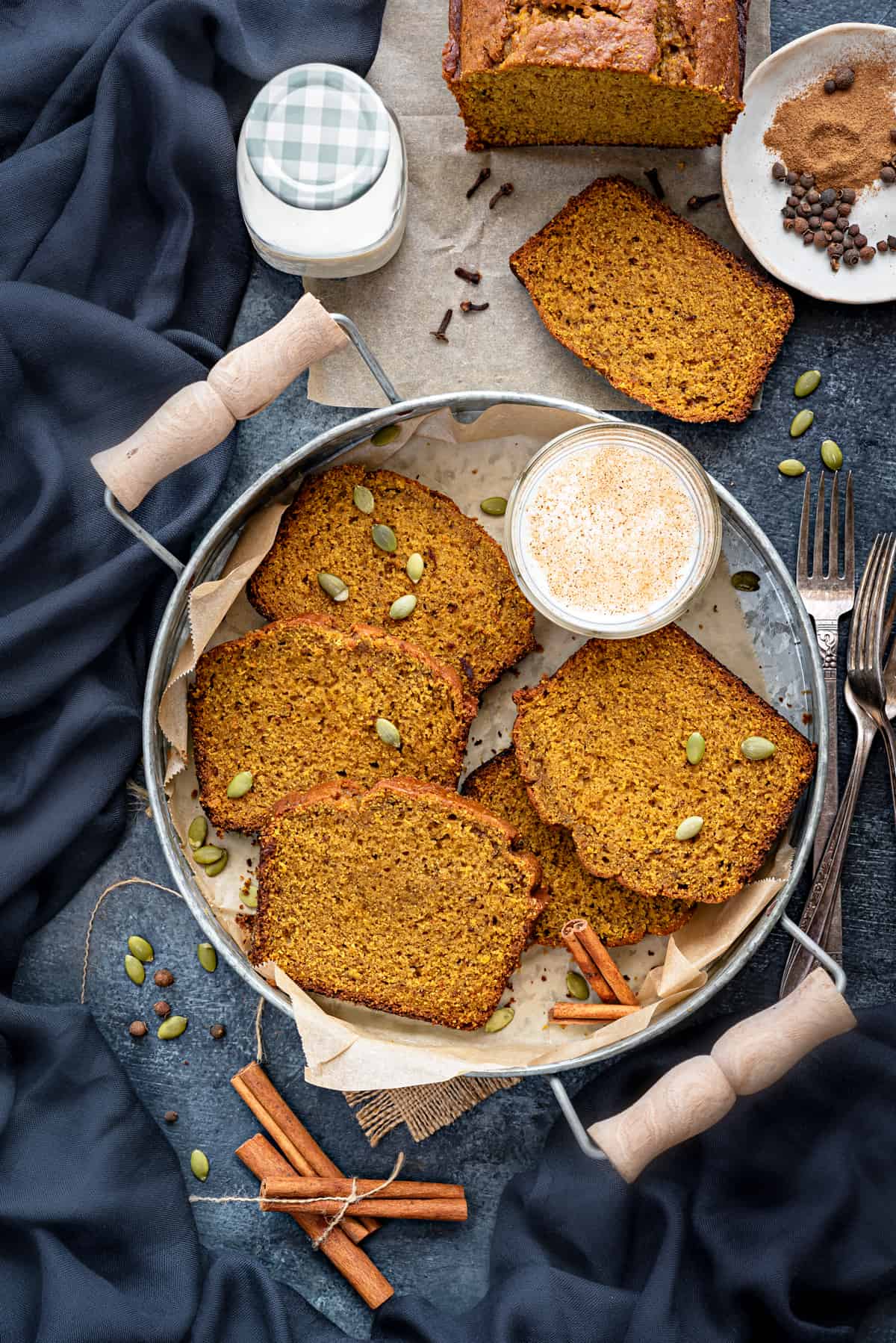 The pumpkin bread recipe is simple, straight-forward, and serves as a great base for other pumpkin treats! This easy pumpkin recipe is a winner for the whole family. It is super moist, easy-to-make and loaded with lots of pumpkin flavor!
These are the most insanely amazing pumpkin cheesecake bars — a delicious cinnamon graham cracker crust with two layers of cheesecake topped with an easy streusel and decadent caramel sauce. These super popular pumpkin cheesecake bars are sure to be a huge hit anywhere you serve them!
A total crowdpleaser, this gluten-free pumpkin sheet cake with cream cheese frosting is so simple to make and unbelievably yummy. (And can easily be made dairy free.) The cake is moist, fluffy, and topped with a rich and creamy, decadent cream cheese frosting. The end result tastes like everything good about fall!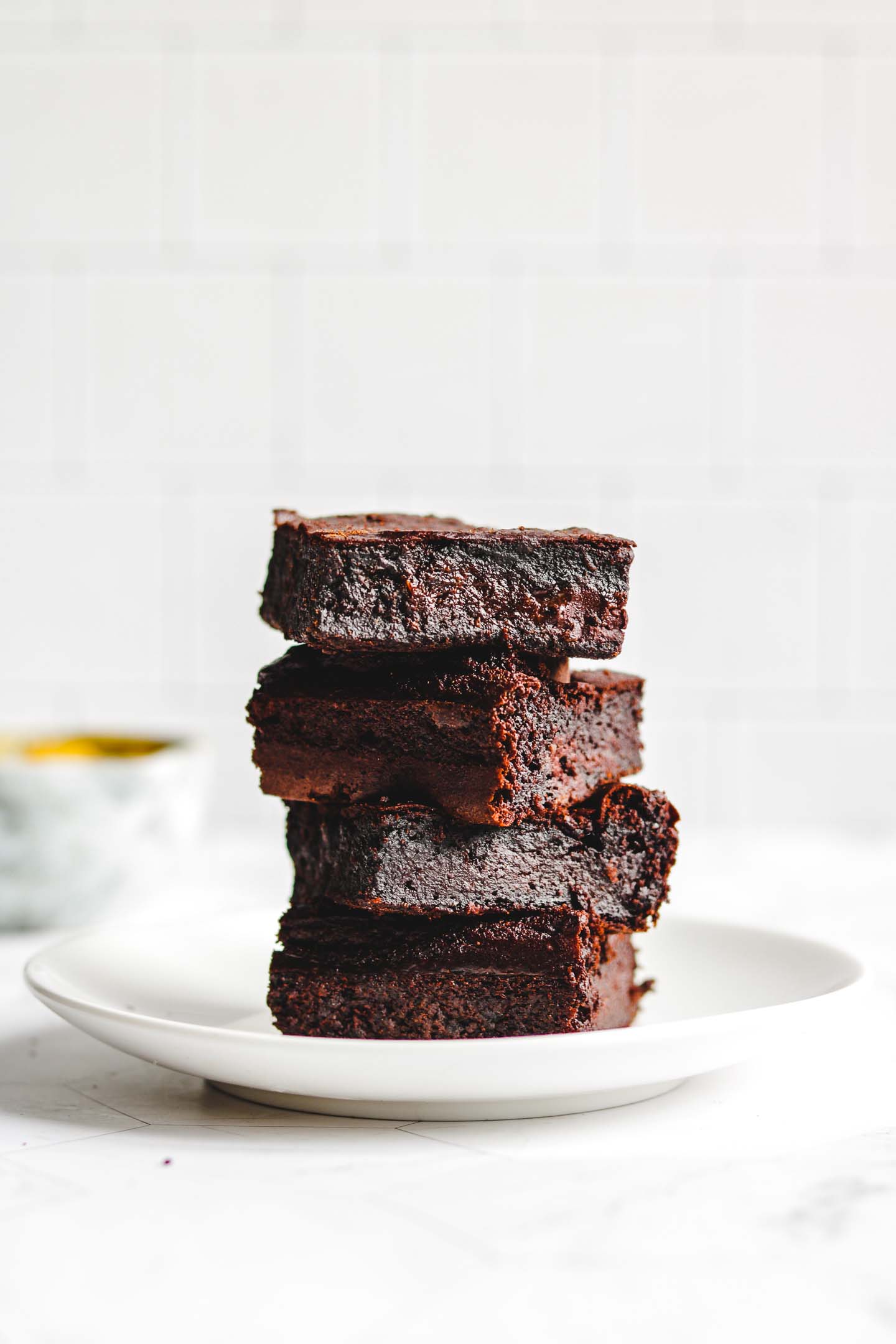 This easy recipe for Vegan Flourless Pumpkin Brownies is a totally healthy treat. The pumpkin brownies are made in the food processor with just 8-ingredients and they are grain-free, dairy free, oil free, refined sugar free. Enjoy as a healthy snack or dessert!
Make cupcakes with a fall twist! Pumpkin cupcakes made with moist pumpkin and fluffy cake and topped with homemade cream cheese frosting.
This Unbelievably Good Sweet Vegan Pumpkin Dip is basically no-bake pumpkin pie in dip form. Serve it with fresh fruit, graham crackers, ginger snaps, and pretzels for the best ever easy crowd-pleasing party dessert!
This Pumpkin Spice French Toast with Cider Syrup Is EVERYTHING. But really, how could anything involving brioche, pumpkin, pumpkin spice, cider, and maple not be deliciously good? It's a winning fall combo.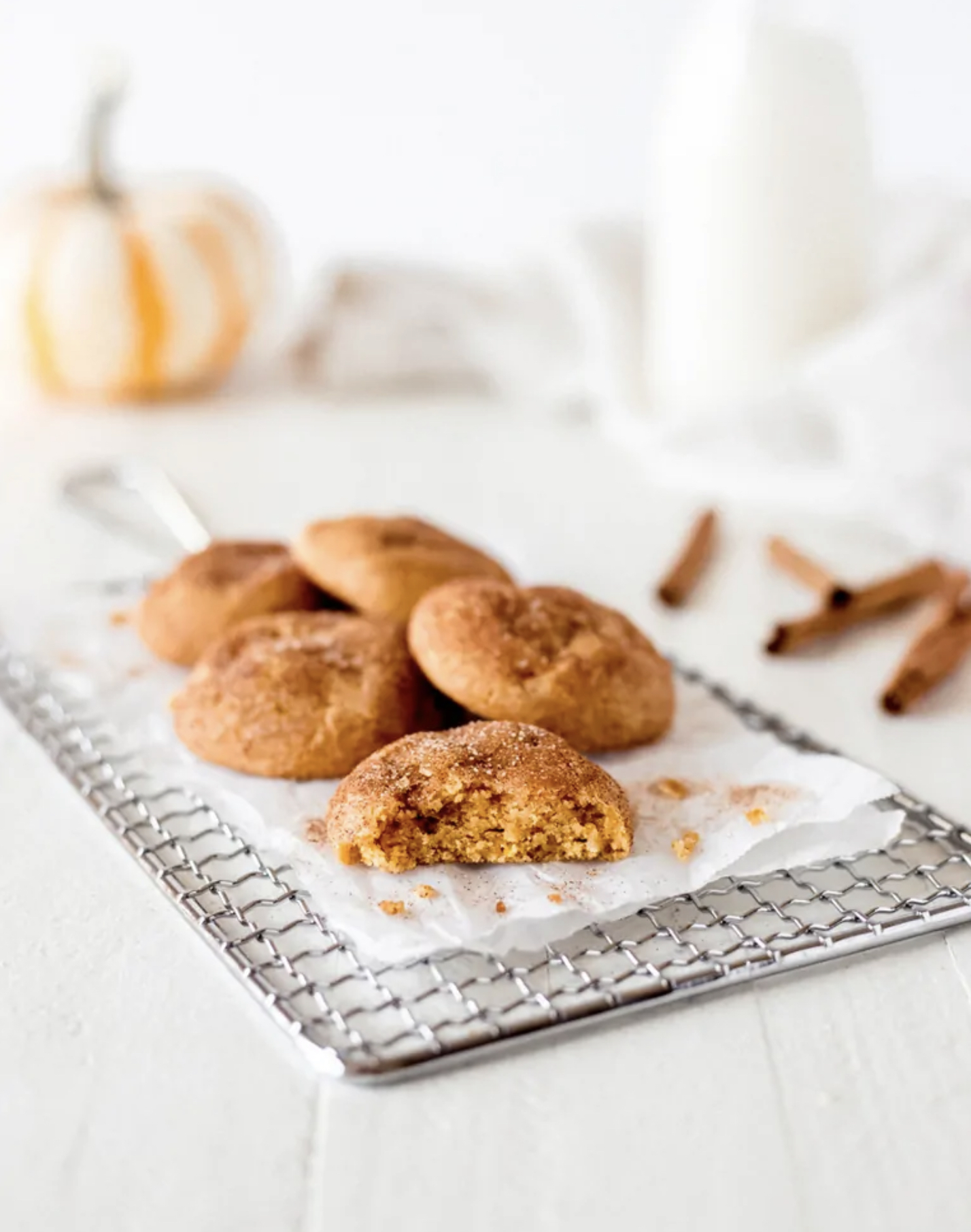 Pumpkin snickerdoodles are the perfect fall sugar cookie. Loaded with pumpkin spice, each cookie is chewy and absolutely delicious!
This Pumpkin Bread Pudding with Caramel Sauce is a rich and comforting fall dessert recipe. It's made from scratch and is perfect to serve for Thanksgiving!
Vegan Pumpkin Banana Bread is a wonderful combination of moist banana bread and warm pumpkin spice flavor. This homemade quick bread is easy and oh so delicious!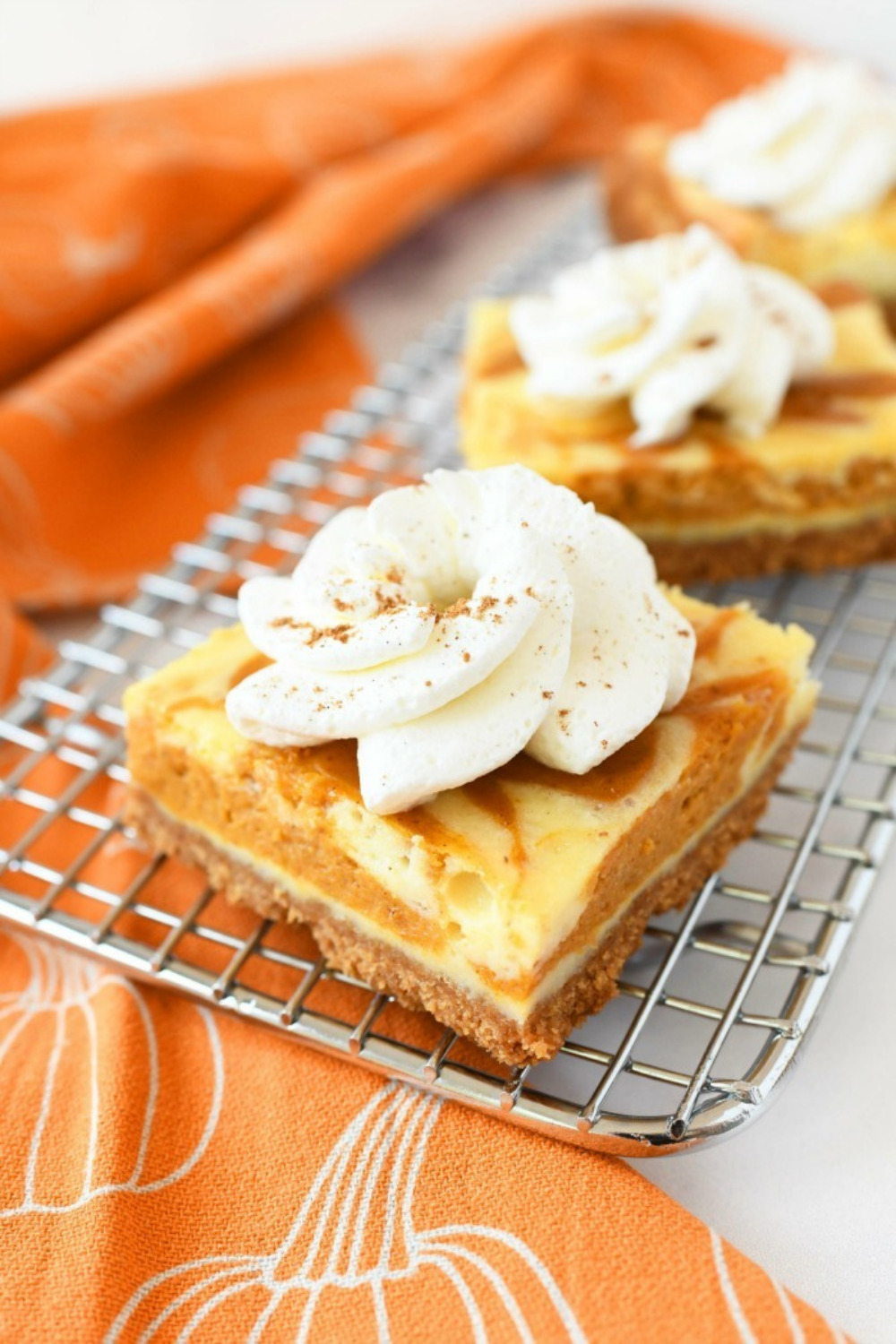 A decadent fall dessert that features deliciously spiced pumpkin swirled, real cheesecake, and a perfectly sweet crust. Your family will love these easy Pumpkin Swirl Cheesecake Bars which are a true taste of fall in every bite.
This pumpkin crisp recipe starts with classic fall flavors of pumpkin, nutmeg and cinnamon in a rich base, then it's topped with a crunchy pecan crumble! It's the perfect pumpkin dessert for fall, and a delicious pumpkin pie alternative.
This easy-to-make layered dessert has creamy pumpkin deliciousness sandwiched between two layers of fluffy sweetened cream cheese, all sitting atop a cinnamon and pecan studded crust. And it's indeed totally yummy, just as its fun name suggests!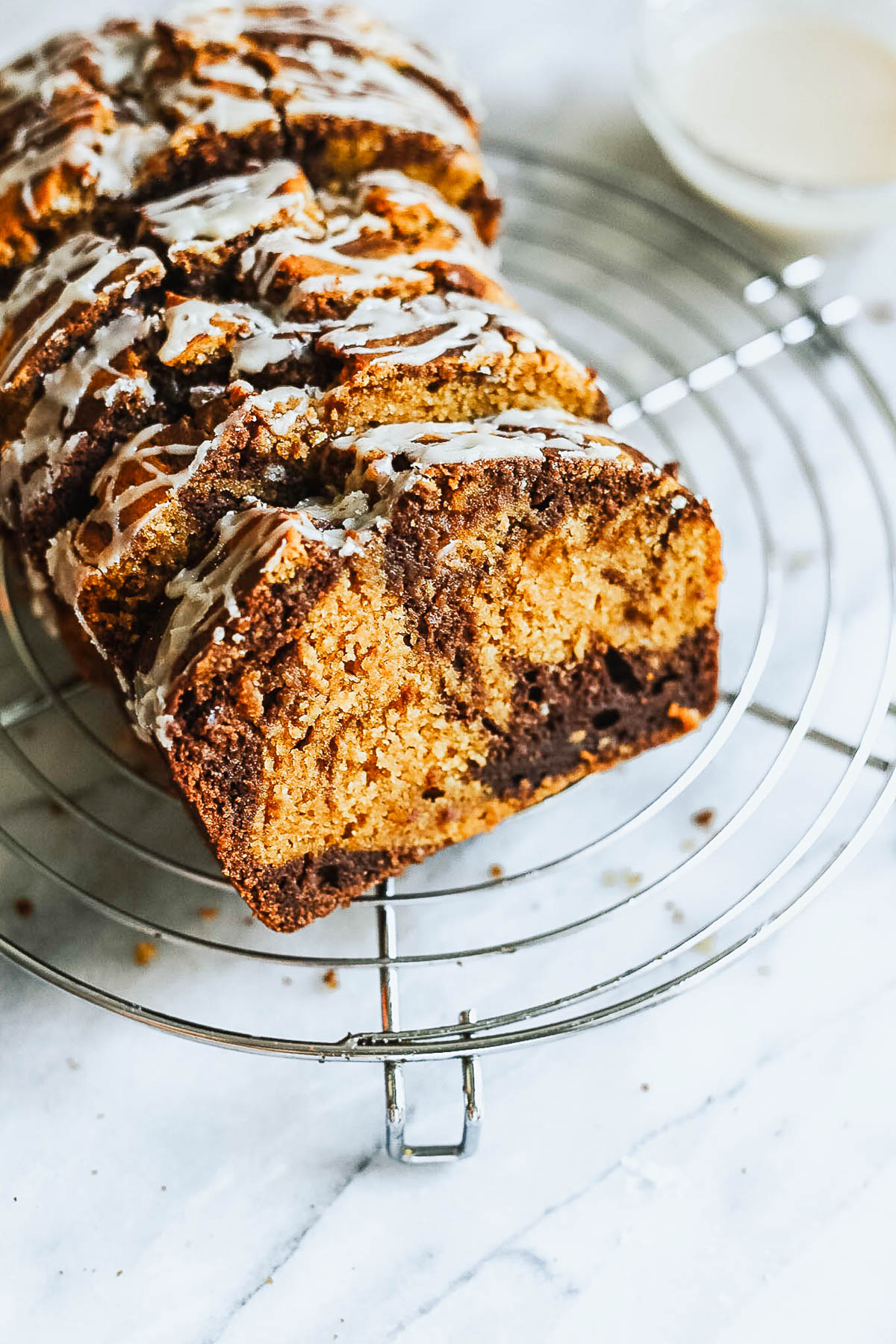 Two amazing flavors collide in this moist pumpkin and chocolate marble loaf cake! Maple glaze tops off this autumn-inspired quick bread.
Layered Pumpkin Pie in a Jar is a great way to enjoy the warm spiced flavors of traditional pumpkin pie. The dessert is creamy, and oh-so-fun and pretty in jars. And the best part: it can be made the day before serving!
This surprisingly easy Pumpkin Souffle with pumpkin spice flavors is what Fall is all about. This light, fluffy, decadent souffle is made with pumpkin puree, cream, pumpkin pie spice, mixed with light and fluffy whipped egg whites and topped with a fresh made caramel pecan sauce.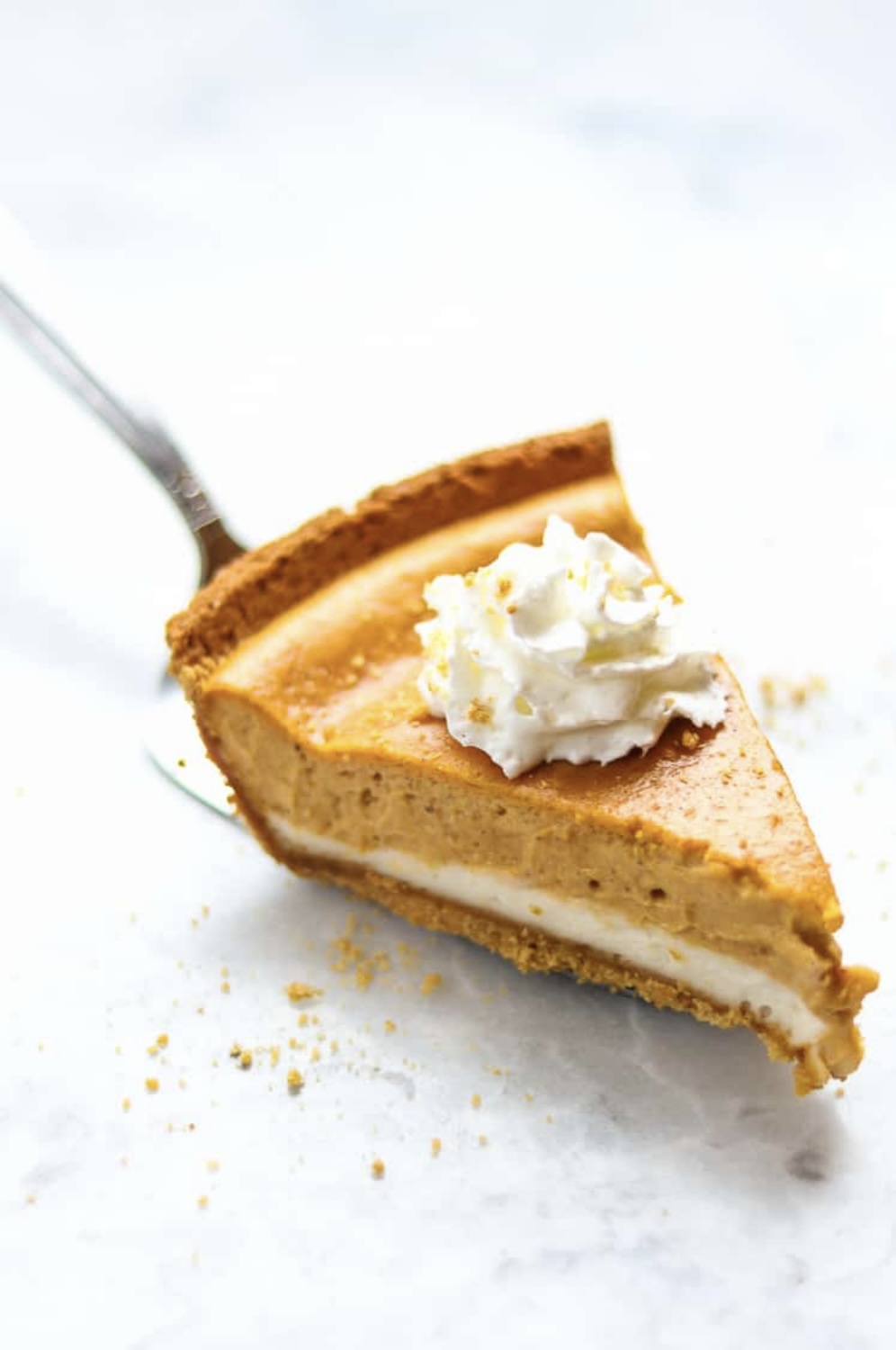 This double layer pumpkin cheesecake is lightly spiced, creamy and rich, and super easy to whip up! Bonus: it's also totally vegan. Make it a day or two ahead and serve it cold for a wonderful dessert everyone loves!
This Pumpkin Sheet Cake is perfect for any fall-loving crowd! The cake is pumpkin spiced and super moist, with perfect cream cheese frosting-to-cake ratio. This pumpkin cake is so easy the kids could make it and it's ready for eager foodies to eat in under an hour!
These Gluten-Free Baked Pumpkin Doughnuts are a total treat and certain to become as popular in your household as they are in mine. They have a lovely light texture, the perfect amount of spice and just the right amount of sweetness.
A sweet dulce de Le he caramel filling and cinnamon cream cheese frosting makes these moist pumpkin cakes positively addicting. Flaky toasted coconut adds so much depth and crunch.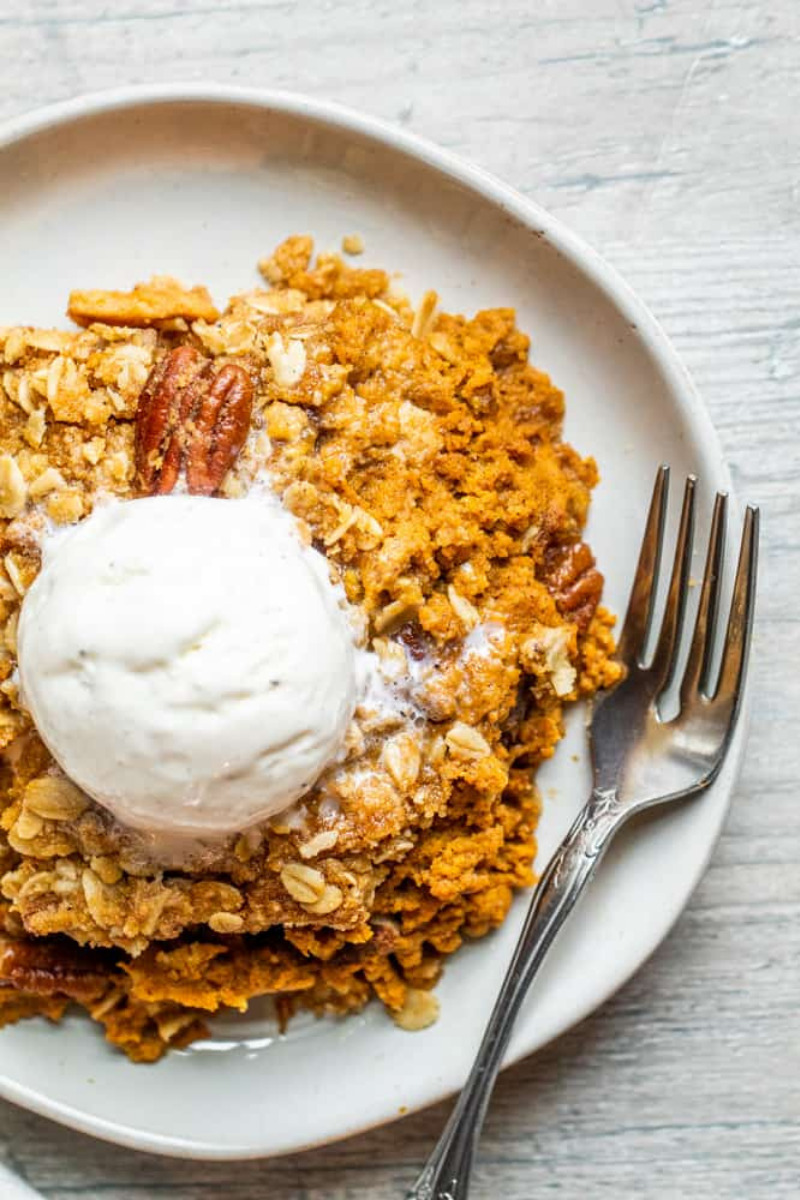 This Pumpkin Crisp Recipe is perfect for Fall and features a creamy pumpkin filling and crunchy pecan oat topping. Top with ice cream for the perfect autumn treat.
The classic New England treat gets an update with pumpkin, spices, and maple! This Pumpkin Whoopie Pies with Maple Cream Cheese Frosting recipe is the perfect fall dessert!
These pumpkin cookies are soft with just the right amount of slight chewiness to them. The have just enough pumpkin and the cinnamon cream cheese frosting makes them over the top.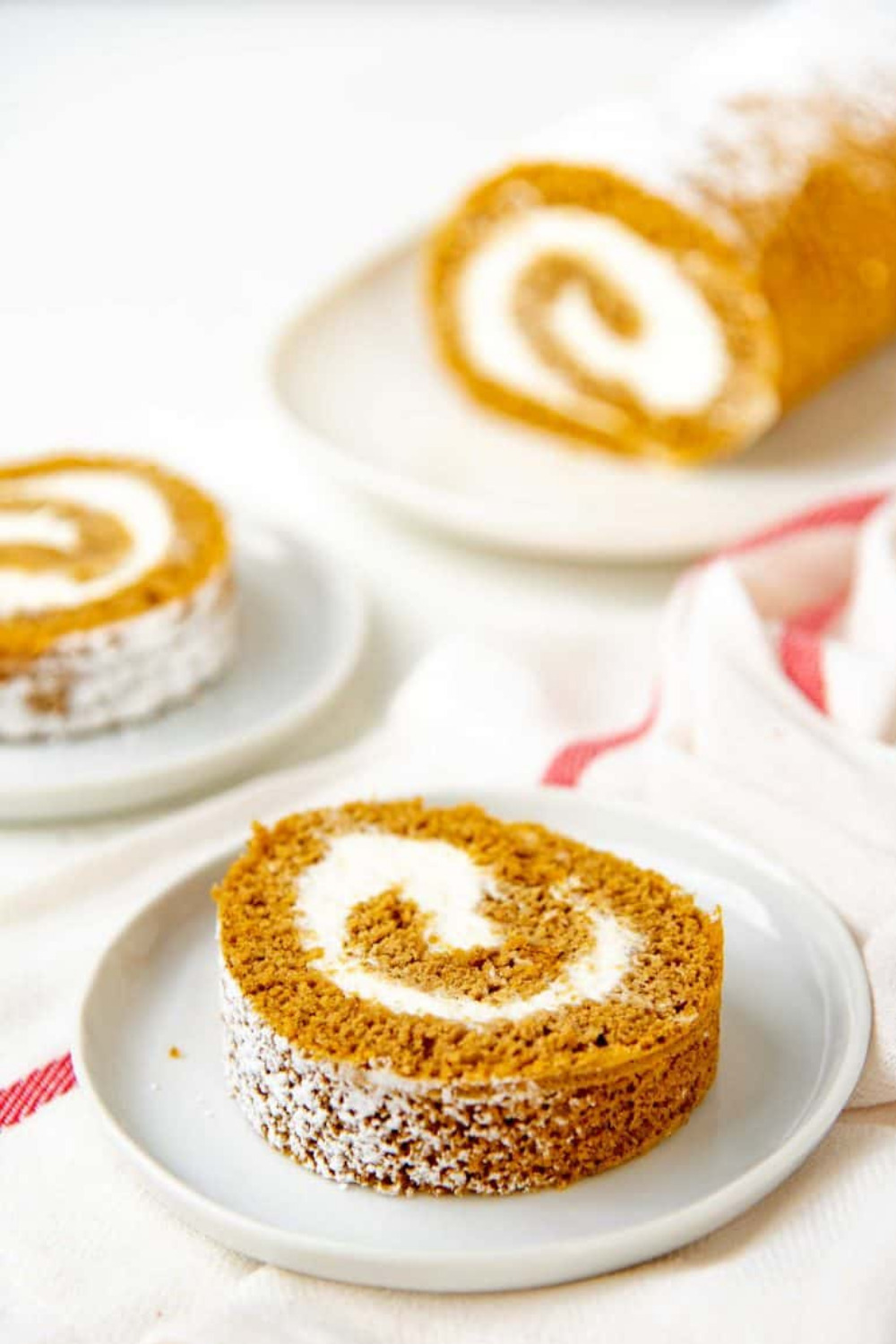 A pumpkin swiss roll that is made with genoise cake, resulting in a light and fluffy cake roll that is not too sweet, and still incredibly soft! Paired with a light cream cheese whipped cream filling.
Chocolate and pumpkin are a perfect pairing. These pumpkin swirl brownies taste amazing and are so easy to make.
This moist and fluffy Pumpkin Coffee Cake with Oatmeal Streusel Topping recipe is topped with crumbly sweet cinnamon oatmeal streusel. Perfect with coffee!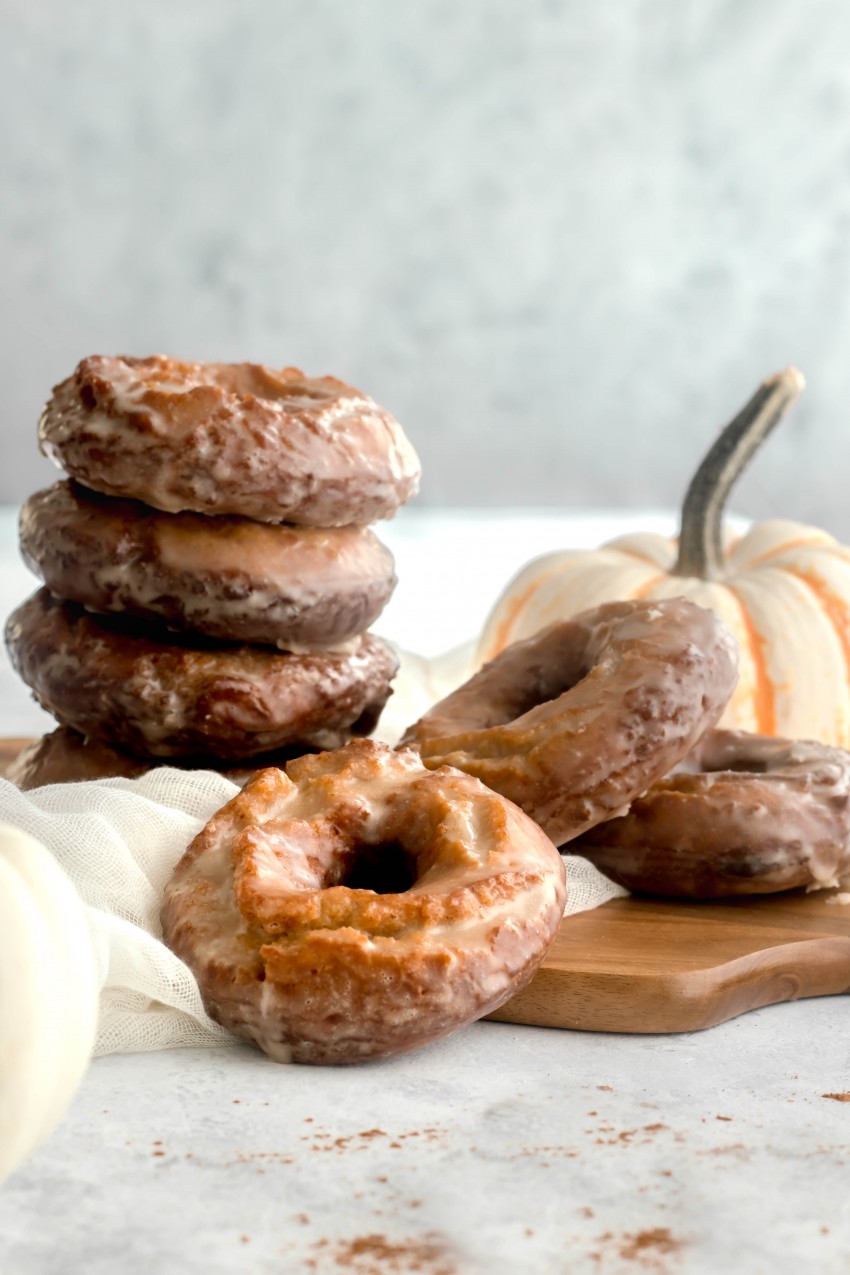 Pumpkin Spice Donuts are an old fashioned donut that is perfectly tender and bursting with the flavors of fall. Pumpkin and traditional fall spices go perfectly with a warm cup of coffee or tea on a cool, crisp morning.
This almond flour pumpkin bread with a rich cheesecake filling is everything you need this fall! The bread is perfectly spiced and lightly sweetened, the cheesecake filling is creamy, a little sweet, a little tart, and the perfect complement to fall spices.
Say hello to your new favorite healthy pumpkin muffins! If you're craving all of that fall pumpkin goodness, but would rather not pile on the calories or are looking for the perfect breakfast treat to pair with your morning coffee, these naturally gluten-free, dairy-free, sweetened with maple syrup, pumpkin muffins, are where it's at!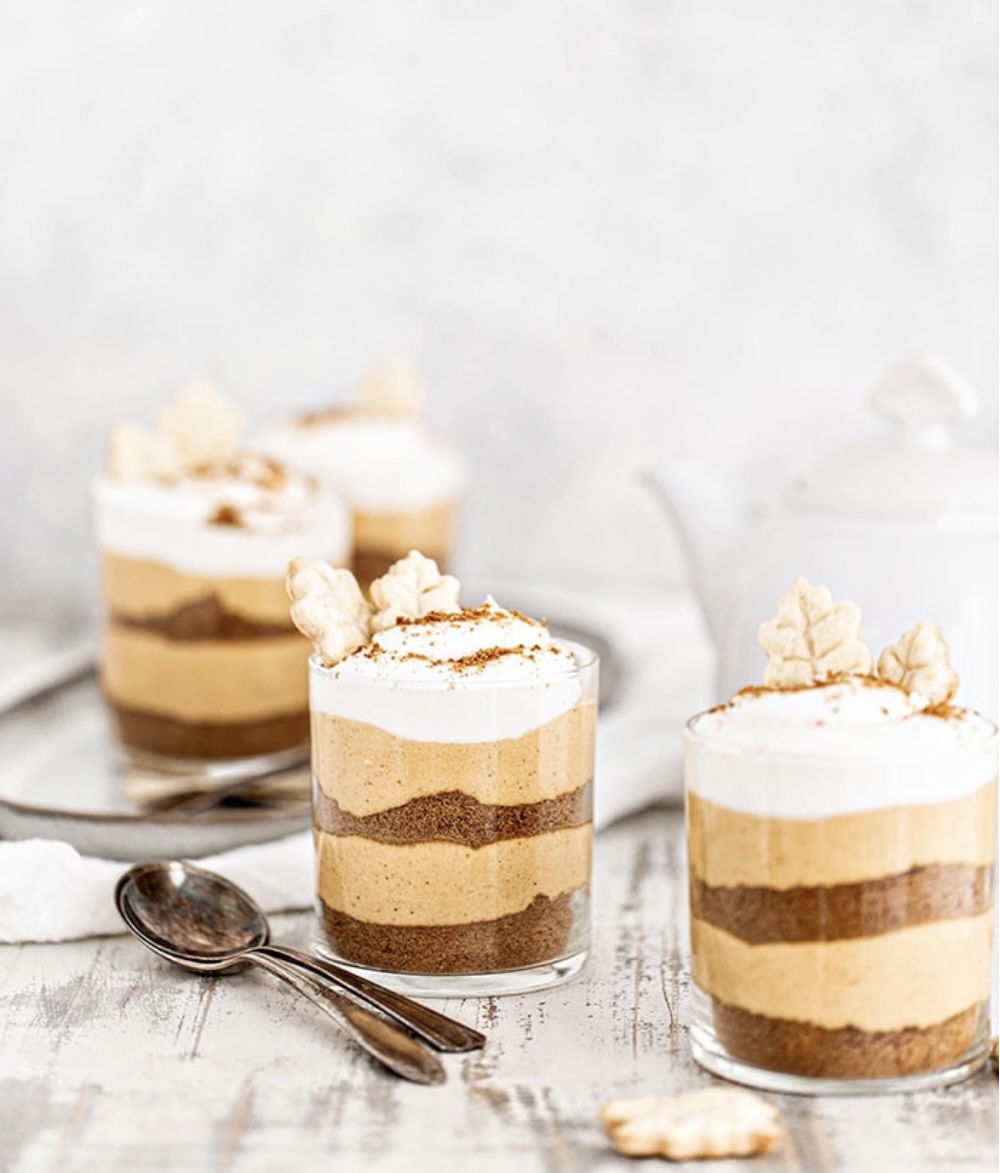 These Pumpkin No Bake Cheesecake Jars are so good and so easy! They feature yummy layers of gingersnap crust and no bake pumpkin cheesecake filling. They're like cute little individual pumpkin cheesecakes, and so easy to make – perfect for a quick and simple fall or Thanksgiving dessert!
This homemade pumpkin pie from scratch is a must try this Thanksgiving. The rich, spiced pumpkin filling is unbelievably good with the homemade buttery pie crust.
Smooth, creamy and rich, this classic recipe for gluten free pumpkin pie is the very best way to dress up your holiday table. Make it with a pumpkin filling, or even as a sweet potato pie.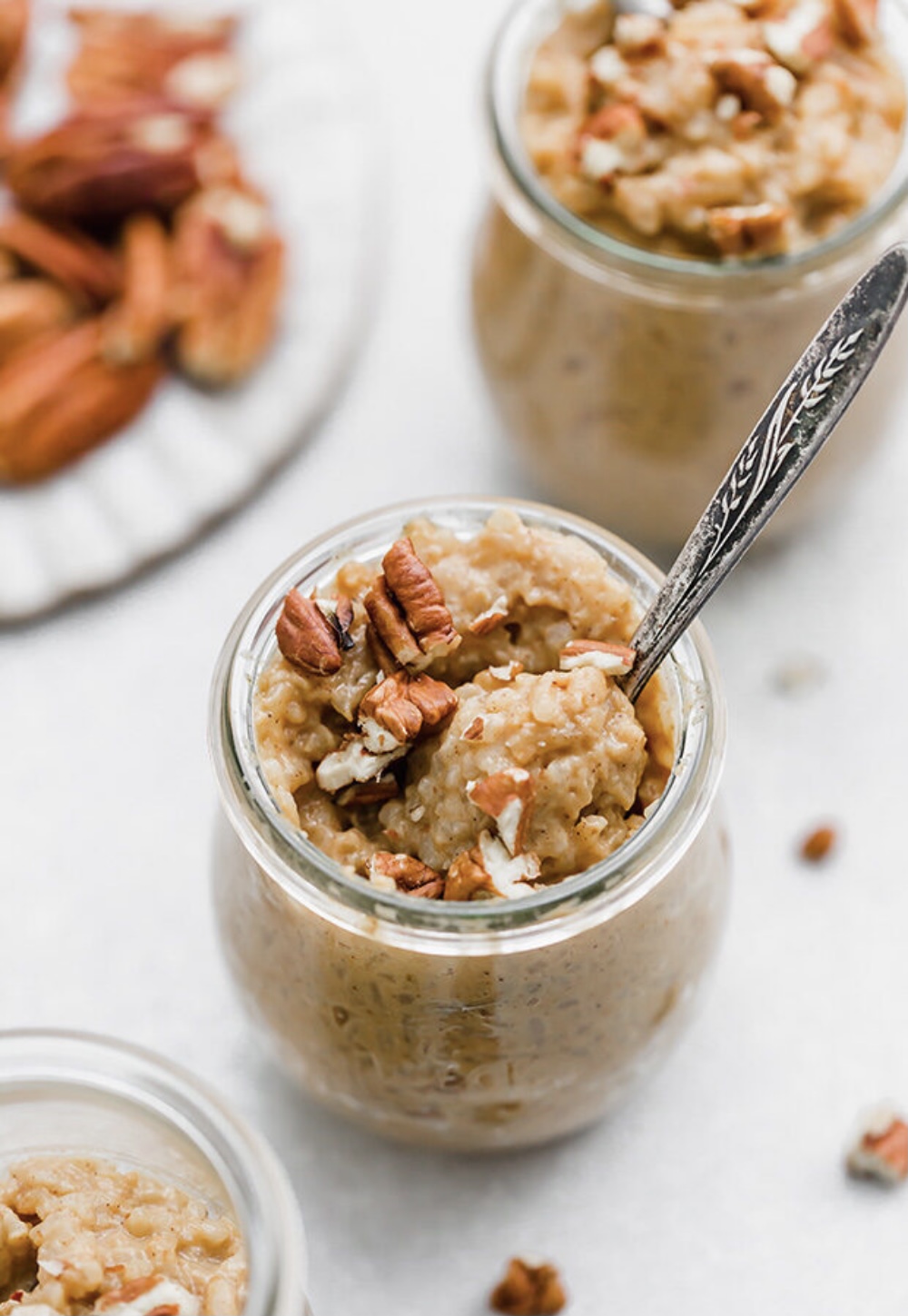 Pumpkin rice pudding is a unique, but incredibly delicious pumpkin dessert! It's full of rich warm spices and lots of pumpkin – perfect to serve all fall long.
This decadent keto no-bake pumpkin cheesecake is rich creamy and flat out delicious. And since it's also grain-free and low in carbs it's a perfect keto-friendly seasonal treat.
Creamy, sweet, and delicious, this maple pumpkin ice cream makes the perfect Fall-themed dessert. A great dairy-free alternative at Thanksgiving or Christmas.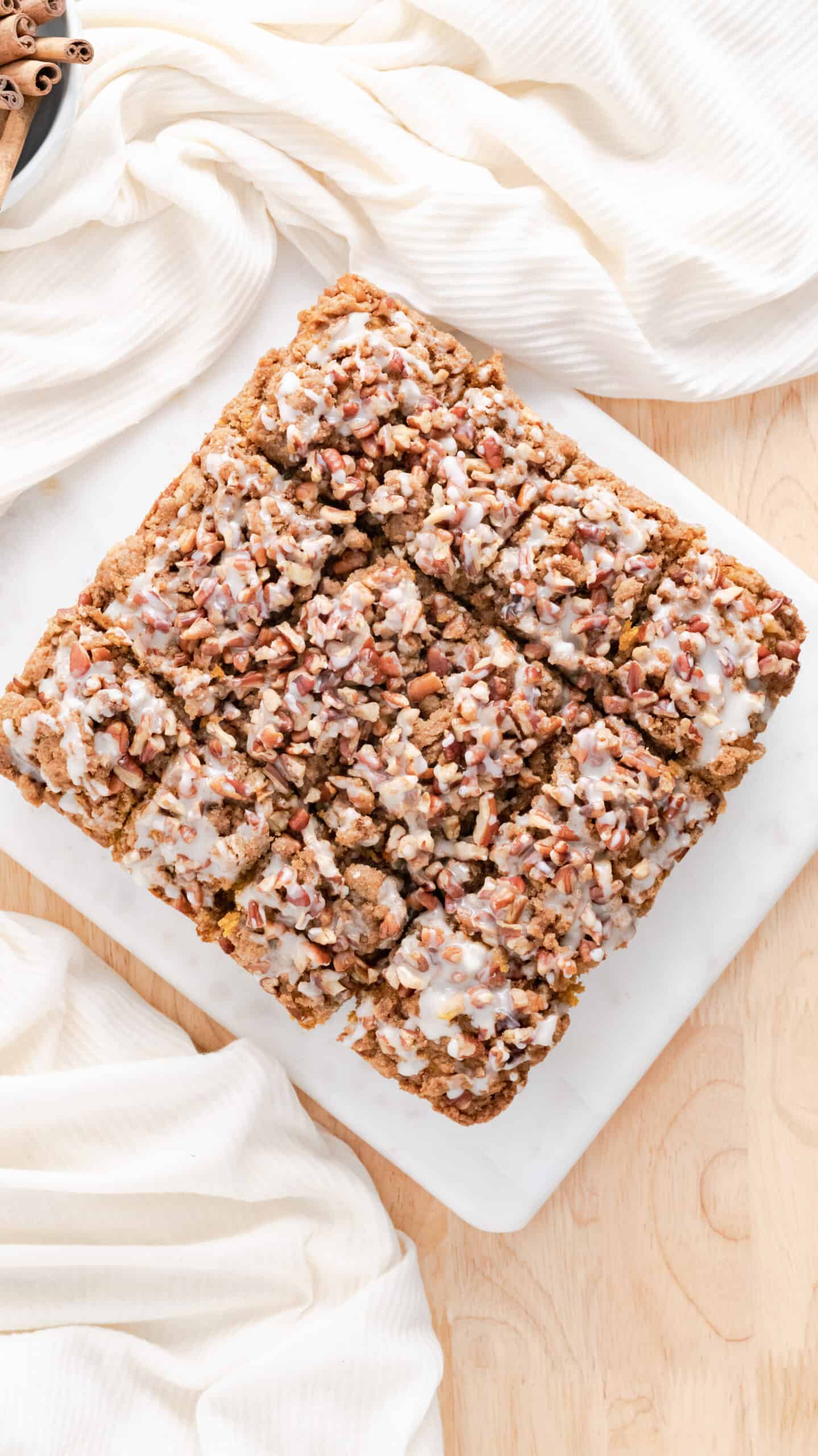 This delicious coffee cake is made using pumpkin and homemade pumpkin spice and is generously topped with a decadent crumble, vanilla glaze, and chopped pecans.
These Vegan Pumpkin Donuts are the perfect way to welcome fall! They're warm-spiced, pumpkiny, and frosted with a cinnamon-sugar coating. The ingredient list is simple and they'll be ready in a flash!
Jump on the dessert hummus bandwagon with this delicious and healthy recipe! Pumpkin Pie Dessert Hummus is a super yummy pumpkin-spice fruit and cookie dip – and no one will ever guess it's made with chickpeas!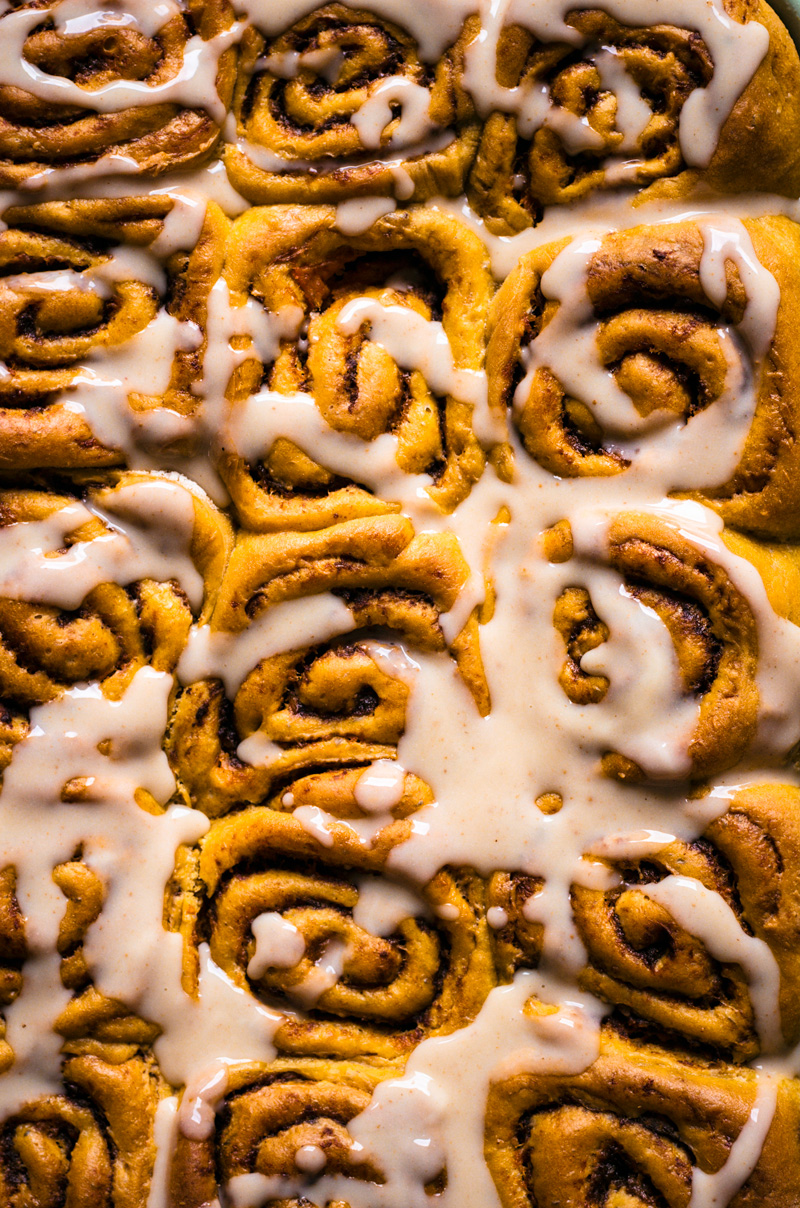 These vegan pumpkin cinnamon rolls are a perfect fall dessert, and just the thing for a weekend project as the weather starts to cool down. Total comfort food, made healthy(ish).
Mini Salted Caramel Pumpkin Cheesecakes are creamy, mini pumpkin cheesecakes topped with salted caramel sauce and whipped cream!
Did you know that you can make cheesecake in your instant pot?! This instant Pot pumpkin cheesecake is made with fresh pumpkin puree and topped with a salted caramel walnut topping, and of course, is such a breeze to make in the Instant Pot!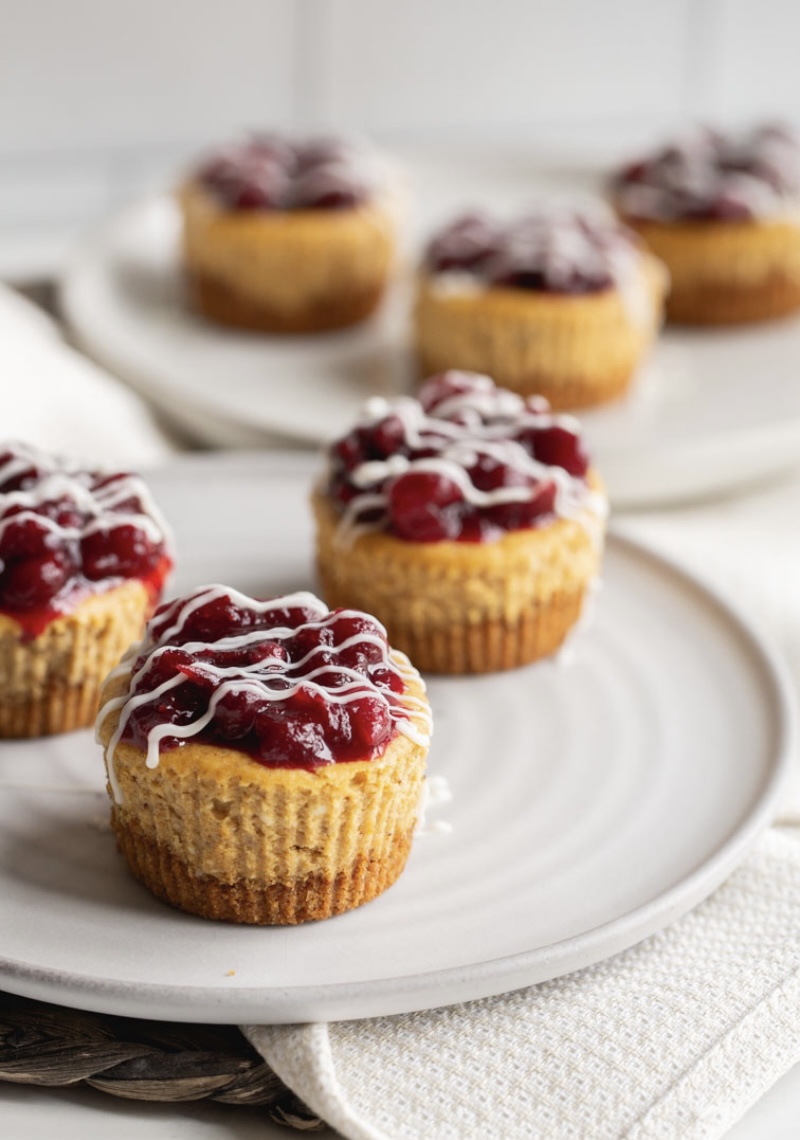 These mini pumpkin cheesecakes are topped with a cranberry and pecan compote and a white chocolate drizzle. A cute and delicious fall dessert!
Make your own Homemade Pumpkin Pie Pop Tarts! A flaky, tender breakfast pastry that's brimming with autumn flavor and finished with a perfectly sweet glaze.
A funkier twist on traditional fudge, toasted pecans add a nutty crunch to this "rich and creamy" pumpkin fudge. It's a sweet and salty snack you'll be munching on nonstop. And it makes for an excellent DIY holiday gift too!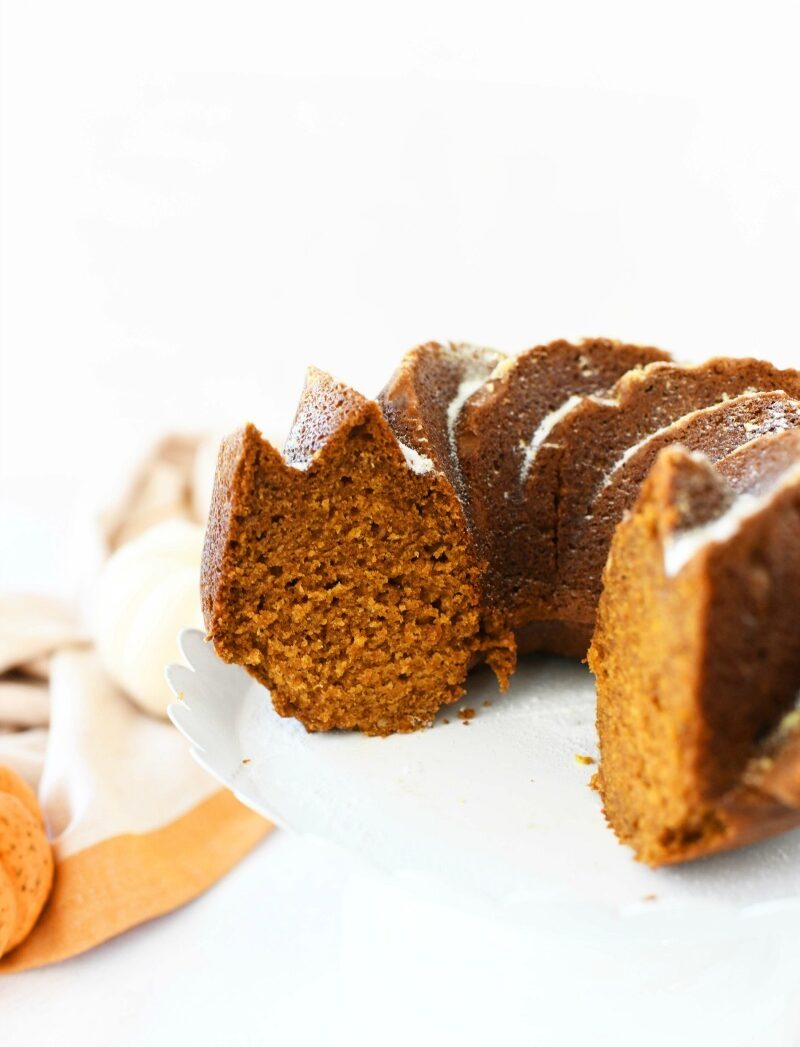 This classic pumpkin Bundt cake is baked in a 6-cup bundt cake pan, but also makes 3 additional muffins if you use that size pan. It is moist, flavorful, and can also be made as bakery style pumpkin muffins.
Enjoy this dairy-free take on a classic Thanksgiving dessert. Made with fresh pumpkin and warming spices, Coconut Milk Pumpkin Pie is deliciously easy to make, ready to pop in the oven in 10 minutes!
This show-stopping chocolate pumpkin cheesecake is made with a chocolate cookie crumb crust and a creamy, smooth pumpkin cheesecake filling. Topped off with a thick chocolate ganache, this is one scrumptious cheesecake. It tastes even better than it looks!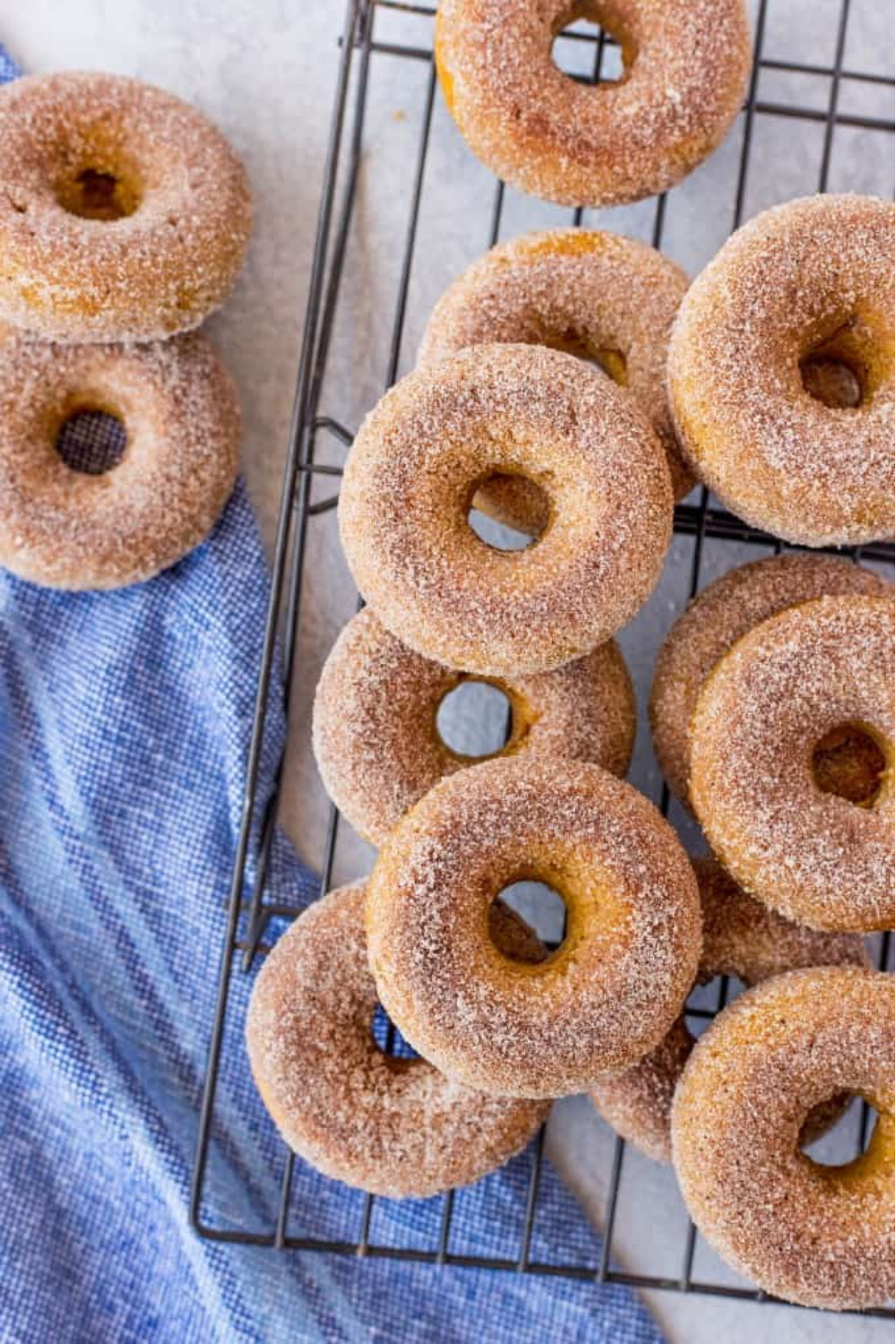 These Sugar and Spice Baked Pumpkin Donuts are a FALL FAVORITE, and for good reason. The cake texture is so moist and delicious! Coated in melted butter and then rolled in sugar, cinnamon, and pumpkin pie spice they will melt in your mouth.
Looking for a pumpkin muffin (or pumpkin bread) recipe that will easily stand the test of time? These heavenly pumpkin muffins topped with brown sugar cinnamon glaze are utterly perfect and can easily be made dairy free (and/or gluten free!)
Pumpkin Pull Apart Bread is an easy pumpkin dessert recipe for fall! Sweet pumpkin dough is layered with cinnamon sugar and a topping of pumpkin spice cream cheese frosting!!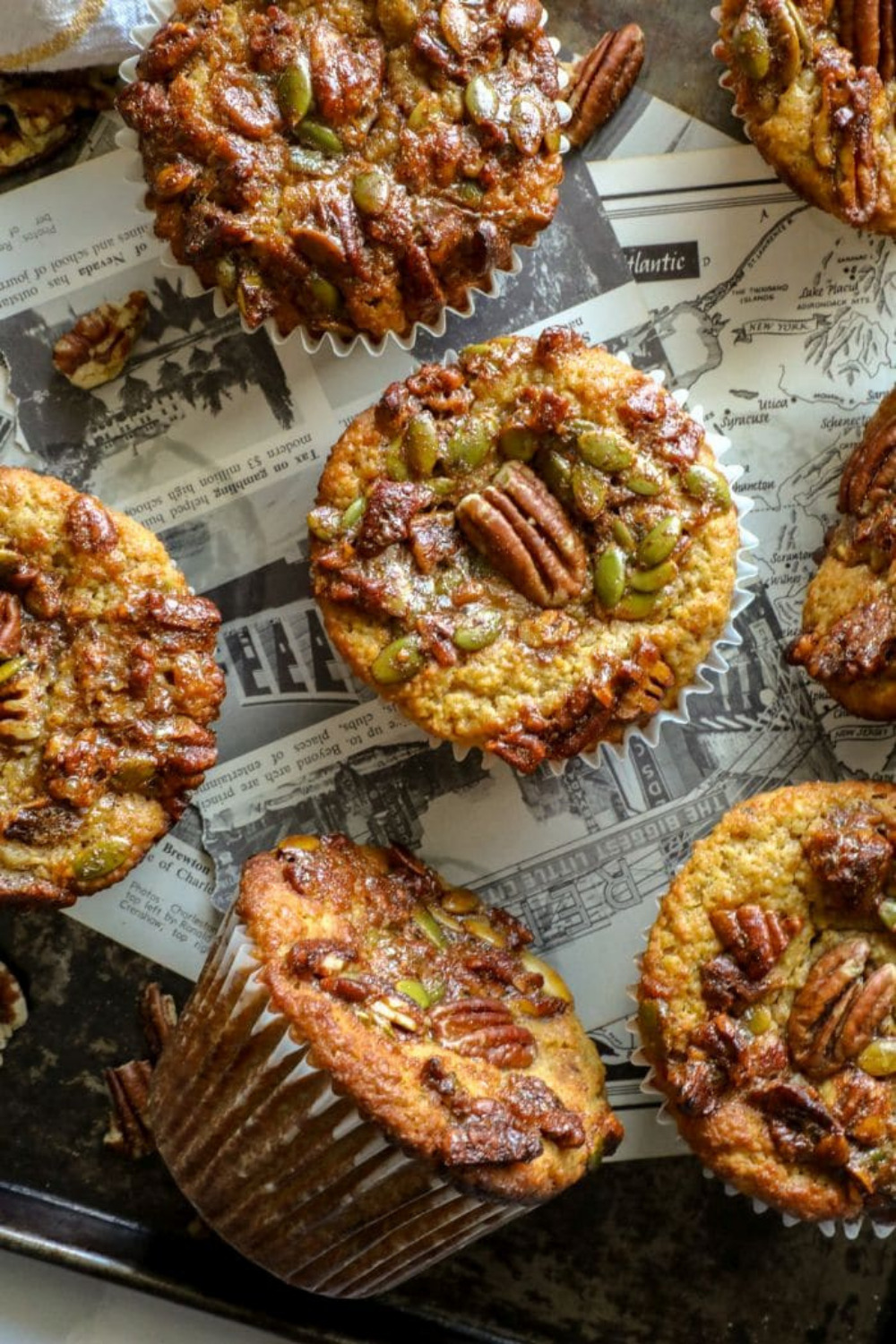 These may very well be the perfect almond flour pumpkin muffins recipe that will make even the least basic pumpkin lover, swoon. They're the best light, airy, sugar free and grain free keto pumpkin bread you will want to make over and over again.
Pumpkin Praline Bread Pudding is an easy, rich, creamy, sweet and crunchy decadent dessert made with challah bread and pumpkin puree that is a hugely popular alternative to pumpkin pie for Thanksgiving.
This perfectly soft and moist spiced pumpkin cake topped with a rich and fluffy chocolate frosting is bound to be your new favorite fall addition. Honestly, if you've never tried the combination of pumpkin and chocolate, now is the time! It is heavenly.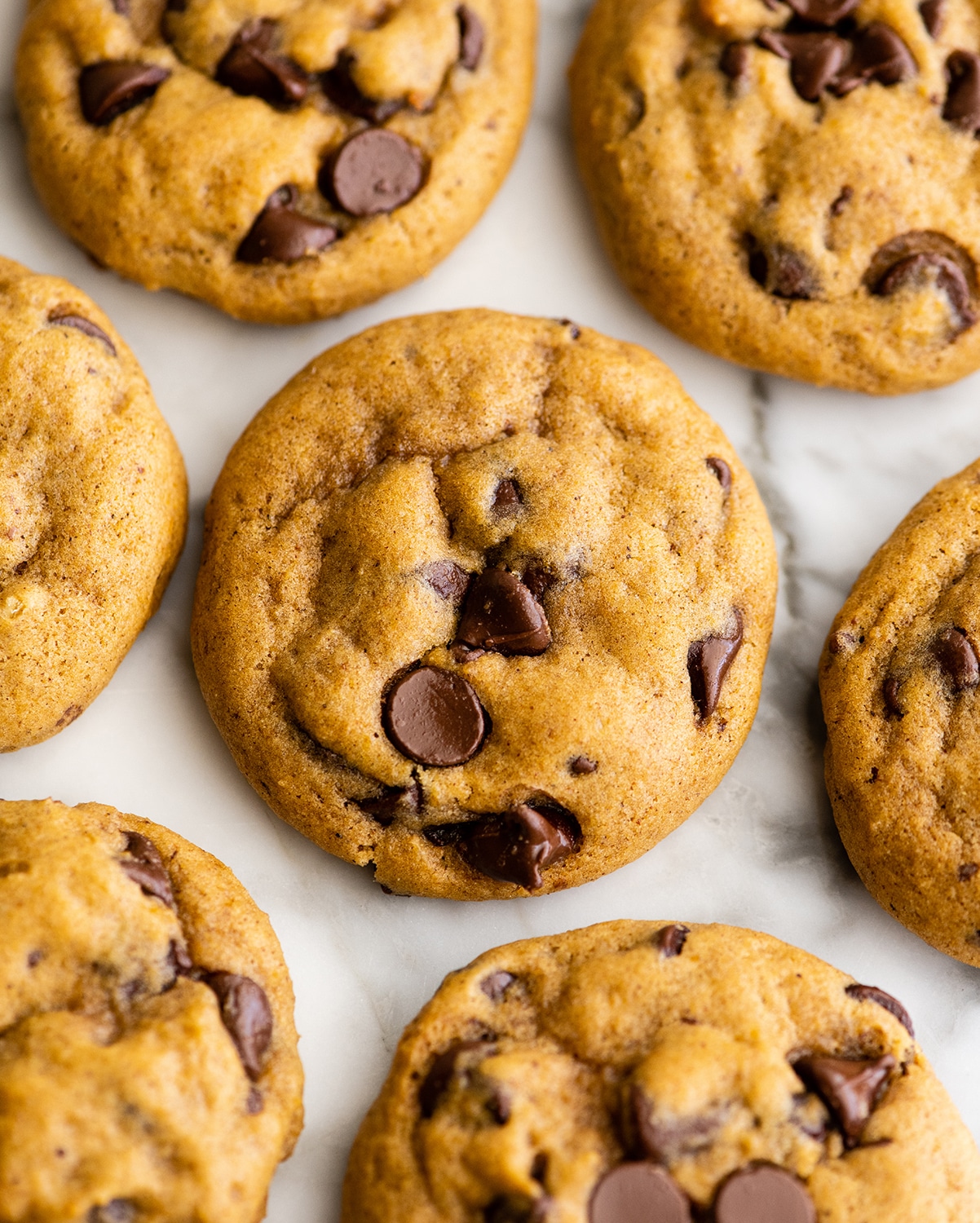 These pumpkin chocolate chip cookies are chewy on the outside and soft on the inside. They're perfectly sweet with just the right amount of cozy fall spices!
Try something new with these Baked Pumpkin Churros. They're an epic fall treat; perfectly sweet and spiced and just over-the-top delicious!
Moist pumpkin chocolate chip bread with cream cheese swirls and big chunks of bittersweet chocolate! This pumpkin chocolate chip bread has a healthy twist from greek yogurt and avocado oil!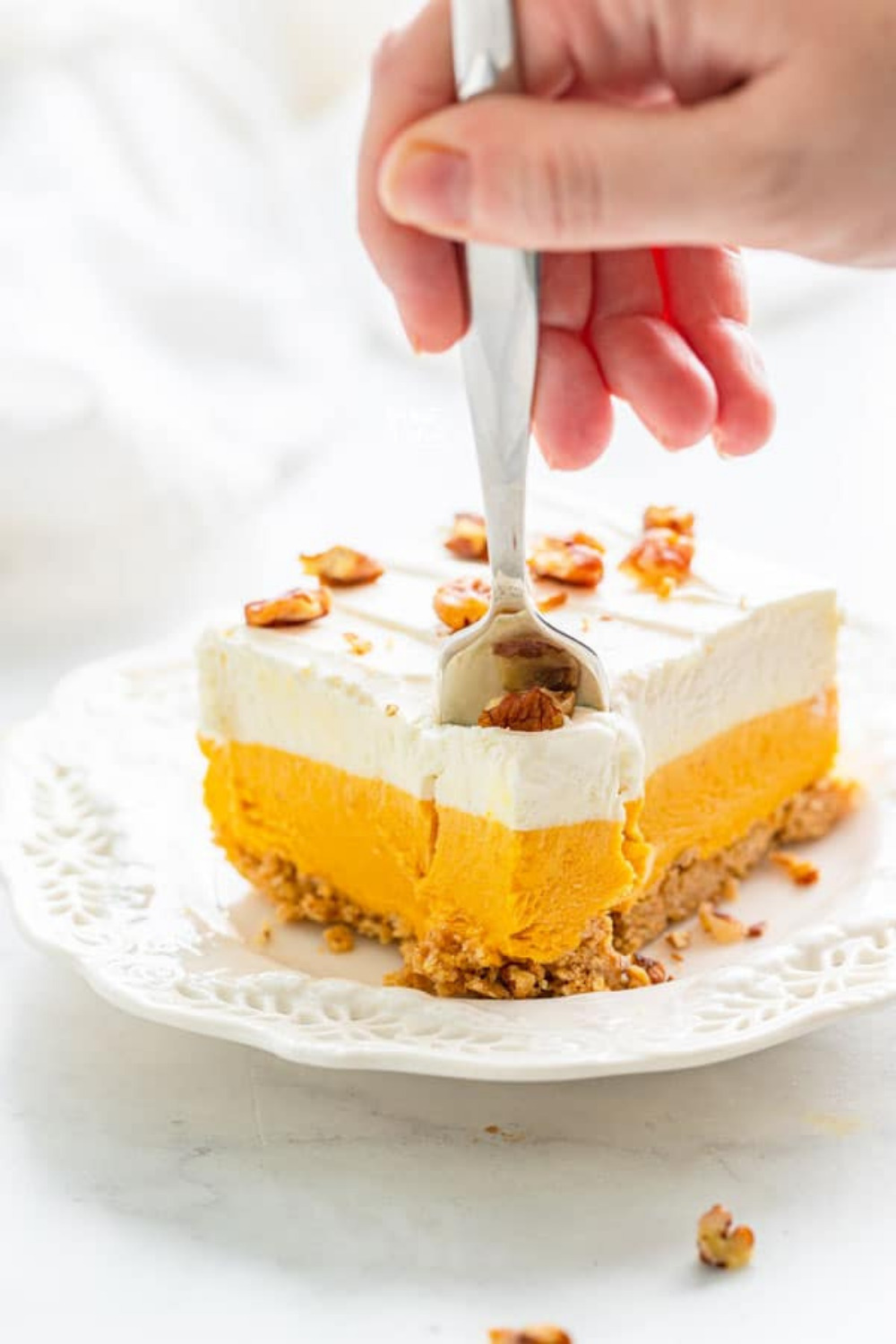 Looking for an incredible Gluten Free Pumpkin Lush Cake? This amazing no-bake pump0kin dessert is not only simple to make but it so delicious, you are going to crave it all the time. Rich with pumpkin flavor, this creamy dessert has a crunchy crust and a velvety smooth filling that is heaven in a bite.
Pumpkin Cranberry Biscotti are crunchy cookies full of fall flavor; they're also perfectly paired with a hot cup of coffee or tea. Pumpkin spice pairs deliciously with sweet-tart bits of cranberry.
This delicious Pumpkin Pecan Pie takes all the decision making out of whether to make a pumpkin pie or pecan pie for the holidays. The combination of a spicy gingersnap crust, filled with creamy pumpkin pie and topped with sweet crunchy pecans, is not to be missed. It makes the perfect holiday treat for whichever side of the pie aisle you stand on.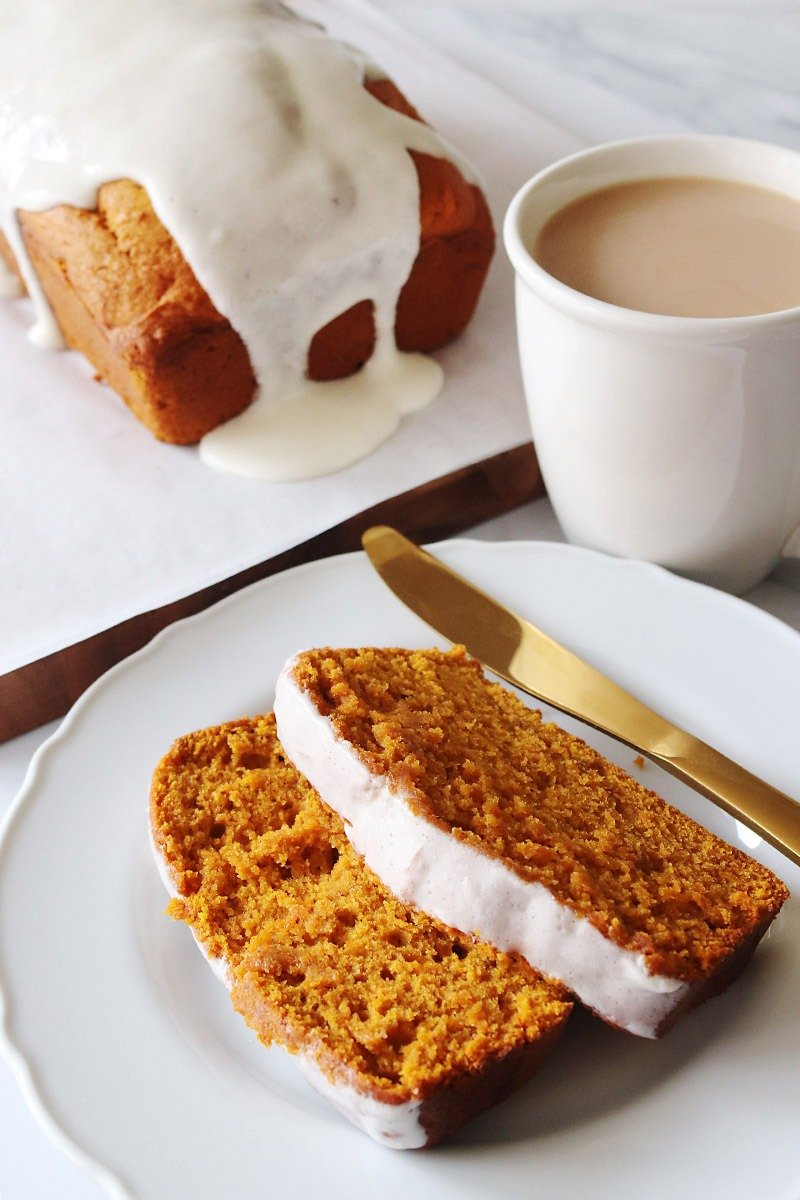 Iced pumpkin bread that is deliciously moist and topped with cream cheese icing. Perfectly paired with your coffee!
This pumpkin cheesecake recipe is so simple anyone can make it! It's our go-to recipe for the holidays and it always receives the best compliments.
A heavenly pumpkin muffin topped with a buttery, crunchy, sweet streusel topping and a toasted marshmallow bursting through. The cake itself is incredibly moist, and tastes like Fall. Together, the ingredients just sing.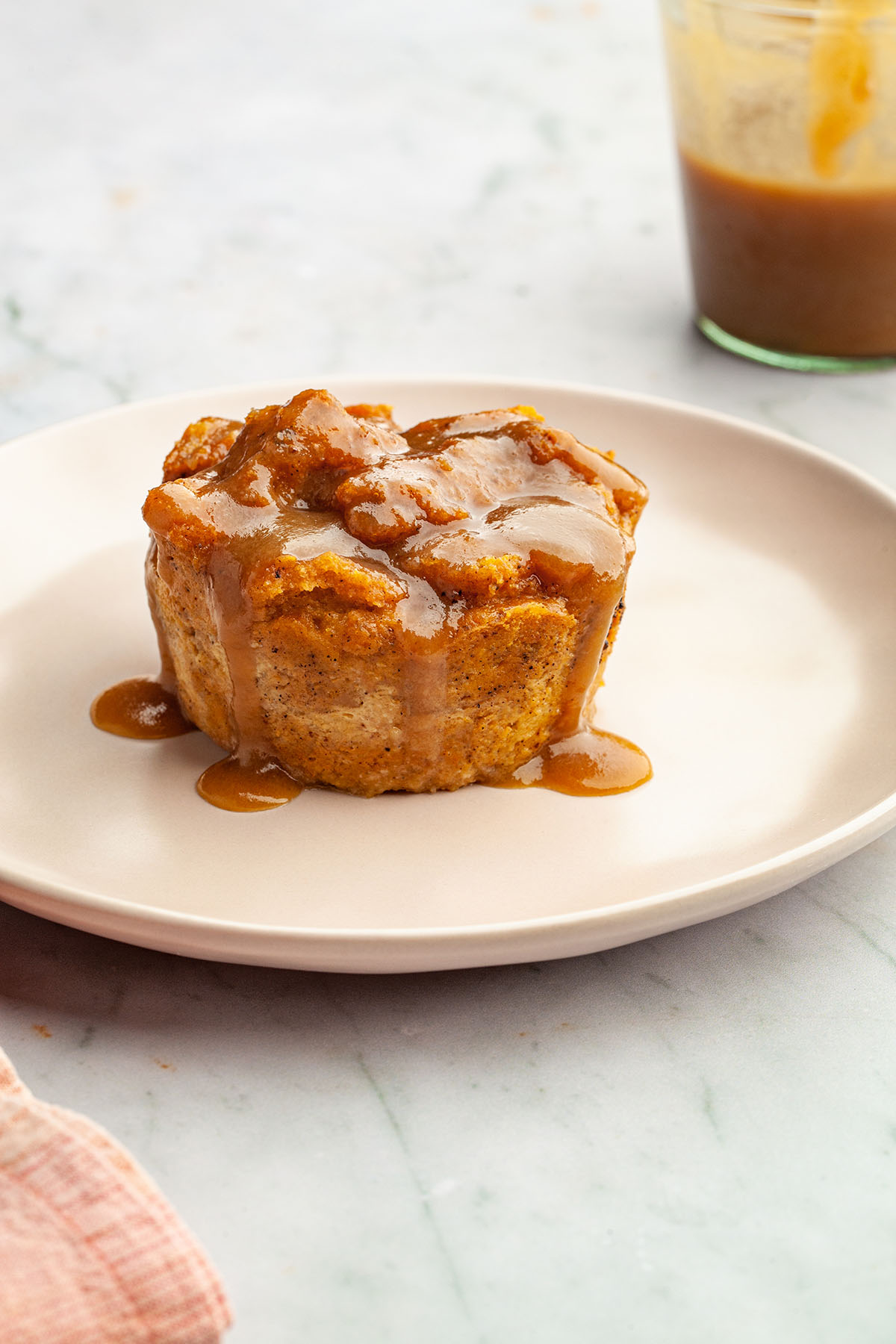 Brown butter pumpkin bread pudding is an indulgent dish that blurs the line between breakfast, brunch, and dessert. A great make-ahead dish!
Warm paleo pumpkin cookies are bursting with mini chocolate chips in every bite! These cookies are the perfect healthy holiday treat for pumpkin season!
A crumbly mix of brown sugar, cinnamon, and pecans bake atop an ultra creamy pumpkin filling, bringing rich and delicious flavor to this Pecan Streusel Pumpkin Pie.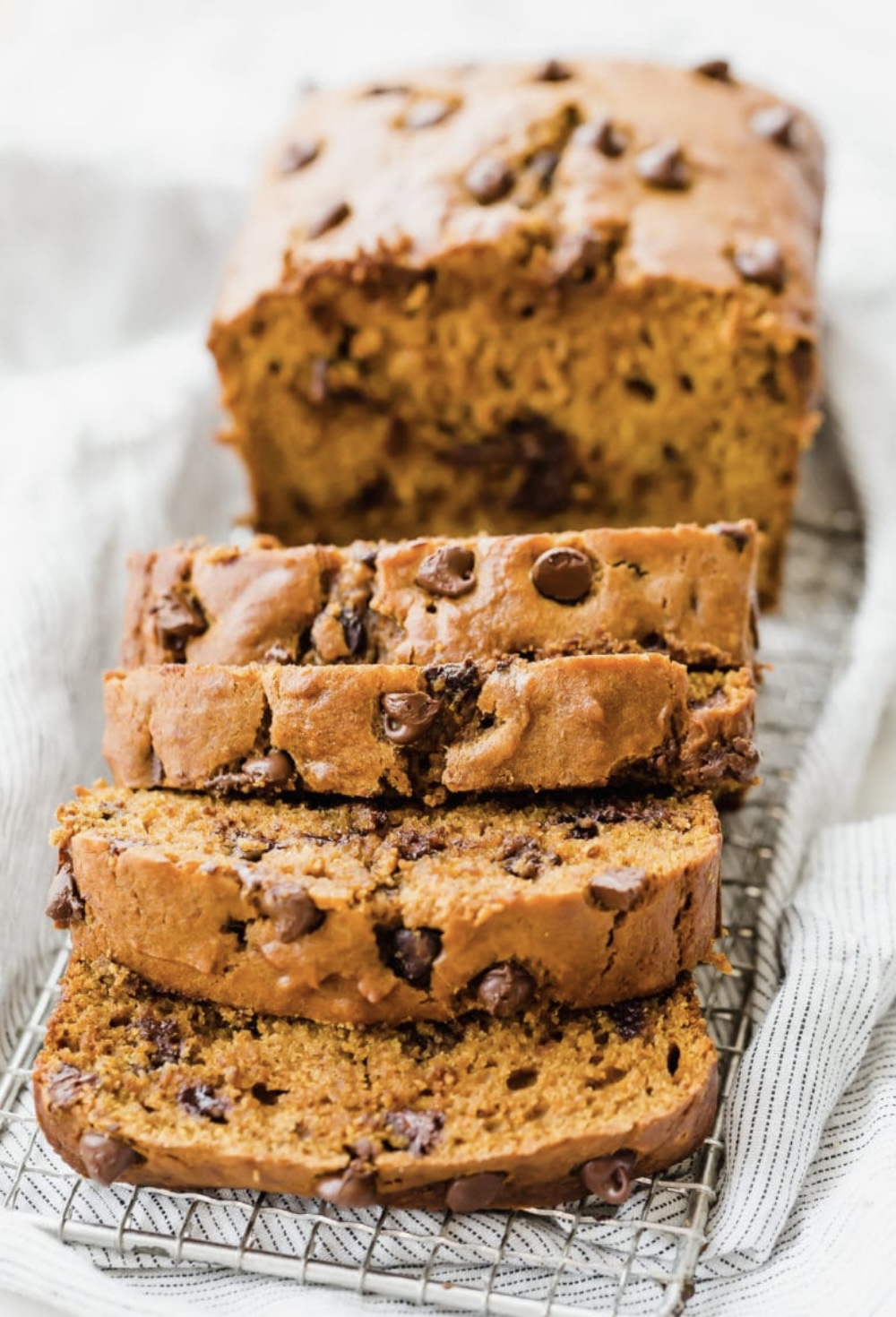 This Pumpkin Chocolate Chip Bread is soft, moist, and perfectly tender! It's the perfect pumpkin dessert to enjoy this season!
This Pumpkin Pecan Crisp, a spin on a classic pumpkin crisp, is the very essence of a delicious fall dessert! The flavors of pumpkin, vanilla, and cinnamon highlight a yellow cake mix topped with the nutty deliciousness of chopped pecans. It's a dessert the whole family loves!
The best of pumpkin pie in a frozen custard, Ginger Pumpkin Custard Ice Cream will remind you of the best pumpkin pie you've ever had! A pumpkin custard base gets a flavor boost with fresh ginger paste, grated fresh nutmeg, cinnamon, allspice, and cloves.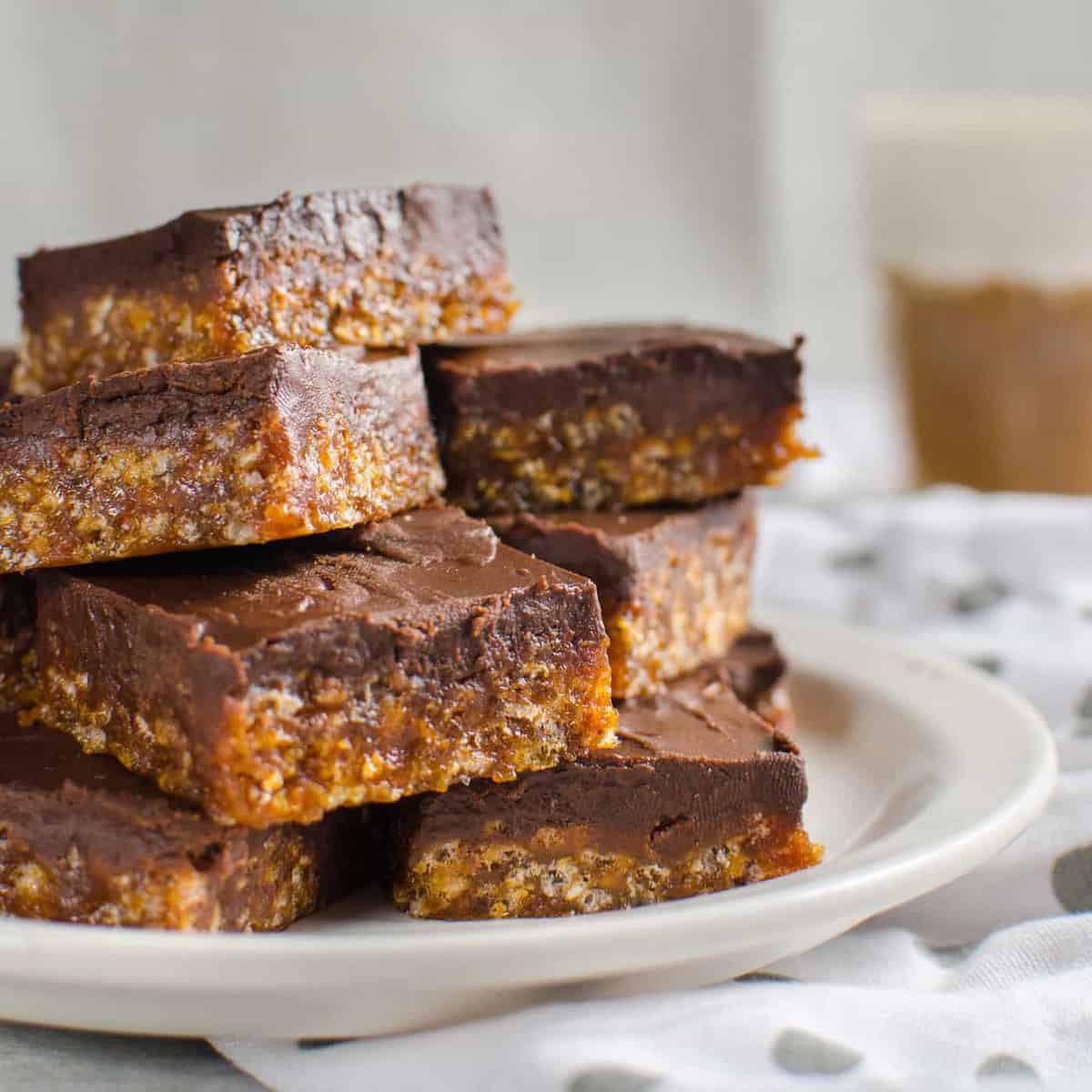 How fun are these for kids? Soft, chewy, crunchy and full of amazing pumpkin and bittersweet chocolate flavor – these Crunchy Chocolate Pumpkin Caramels; a.k.a., pumpkin caramel Rice Krispie bars, are easy to make and have just the right amount of sweetness, and are perfect for gift-giving during the holidays as caramel rice krispie bars or as caramel toffees!
Chocolate cookie crust, a rich pumpkin pie filling, and big enough to serve a crowd, this pumpkin chocolate slab pie is delicious and such a crowd pleaser.
These easy pumpkin cheesecake mini swirl muffins are like having a tiny cupcake with the frosting baked right inside. They are moist and delicately and perfectly spiced … and SO DARN GOOD.

Pumpkin Pecan Pie is a buttery, flaky pie crust filled with creamy pumpkin filling and topped with a sweet, crunchy pecan streusel. This is an easy, make ahead pie that's perfect for the holidays!
This recipe for Vegan Pumpkin Pudding is so rich and creamy. Made with no eggs or dairy, this is a delicious and super easy dessert that everyone will enjoy.
If you love scones, you have to try these Homemade Pumpkin Scones with sweet vanilla cinnamon icing on top. This copycat Starbucks scones recipe makes moist, crumbly scones!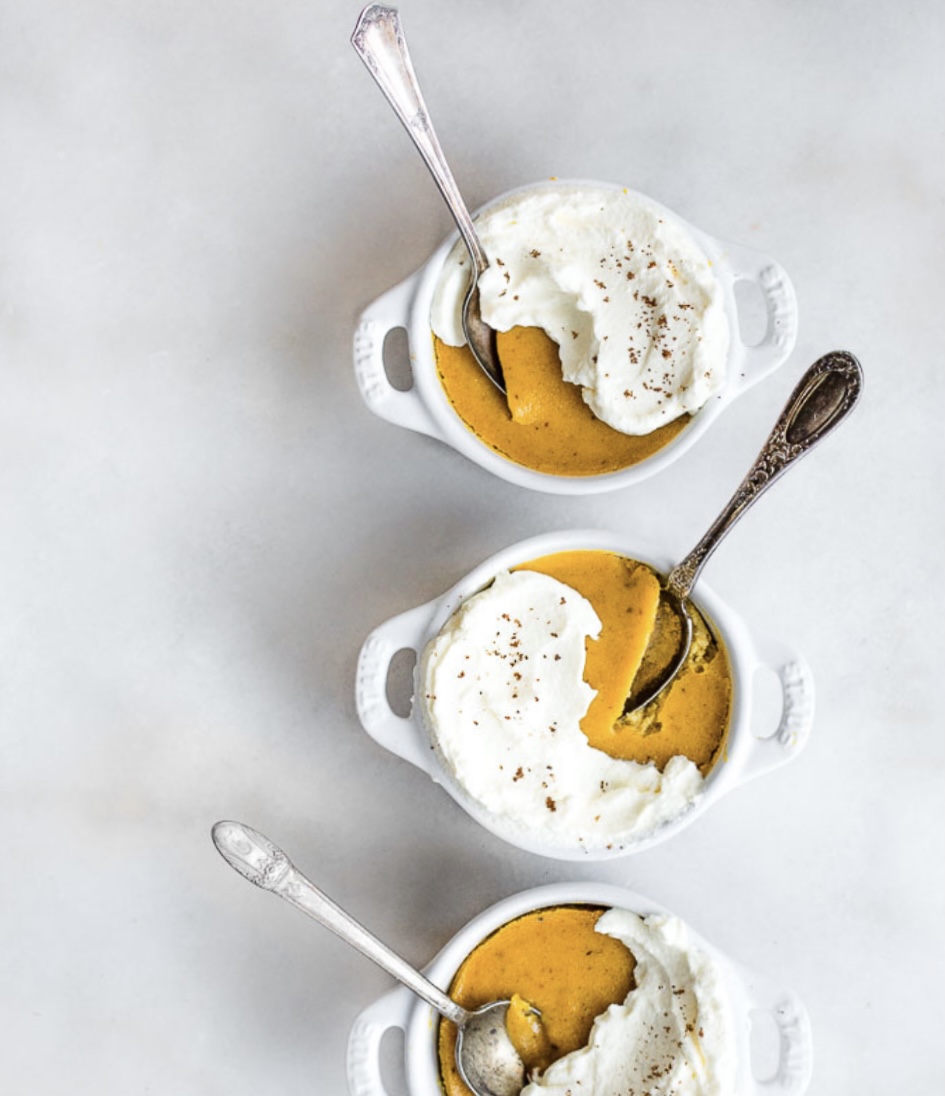 Delicate, with just the right punch of spice, this pumpkin custard has all the goodness of pumpkin pie without the fuss of a more complicated crust.
These pumpkin cheesecake bars with a graham cracker crust are creamy, flavorful and absolutely delicious topped with whipped cream! Make them the night before for an even more delicious fall dessert idea!
This creamy pumpkin pie ice cream is made with real pumpkin, cream cheese, brown sugar, maple syrup, and pumpkin spice for a delicious fall dessert! It's also made with no eggs.
Can't decide between cake or pie? Then don't! This pumpkin dump cake is the perfect marriage between pumpkin pie and pumpkin cake! This super easy dessert recipe is a mix and go kind of dessert that always gets rave reviews!
Smooth, creamy, and perfectly sweet, this low-fat Pumpkin Pie Vegan Custard is a ridiculously easy alternative to pumpkin pie. Make it in under 10 minutes and chill it as an easy lightened up option for Thanksgiving or just a quick dessert or snack!
Pumpkin Pie Bars are easy dessert bars made with canned pumpkin pie filling and a from-scratch base crust and topping, that's made in one bowl. The cinnamon crumb topping is utterly irresistible!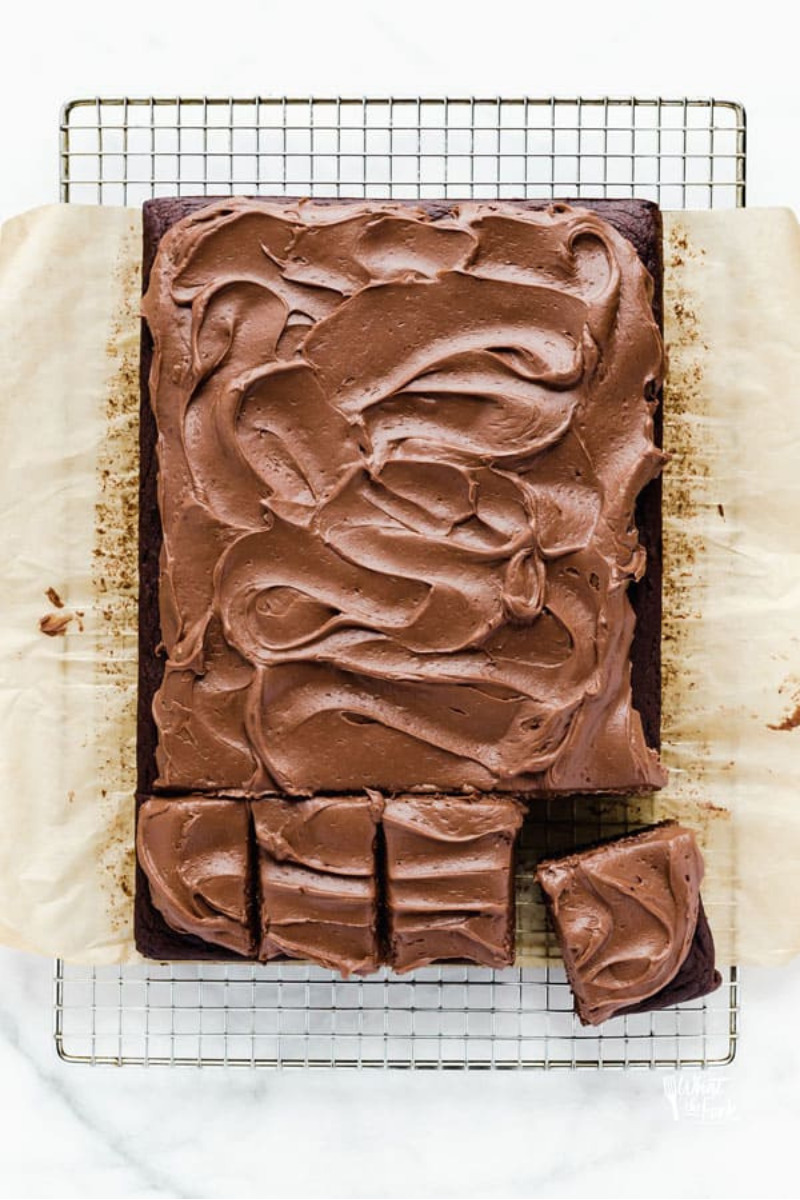 This Gluten Free Chocolate Pumpkin Cake is a moist, tender pumpkin cake – turned chocolate cake – flavored with cocoa powder and topped with chocolate cream cheese frosting. It's easy and sinfully delicious!
Each bite of pumpkin coffee cake is moist and flavorful thanks to power ingredients like pumpkin puree, pure maple syrup, and cozy spices. Piled high with a crumb topping and drizzled with a simple glaze, this is the fall breakfast of your dreams.
These soft & chewy pumpkin baked oatmeal cups are one of my favorite treats to make during the fall season. Not only are they wonderfully flavorful and spiced, they're a relatively healthy option and SUPER easy to make.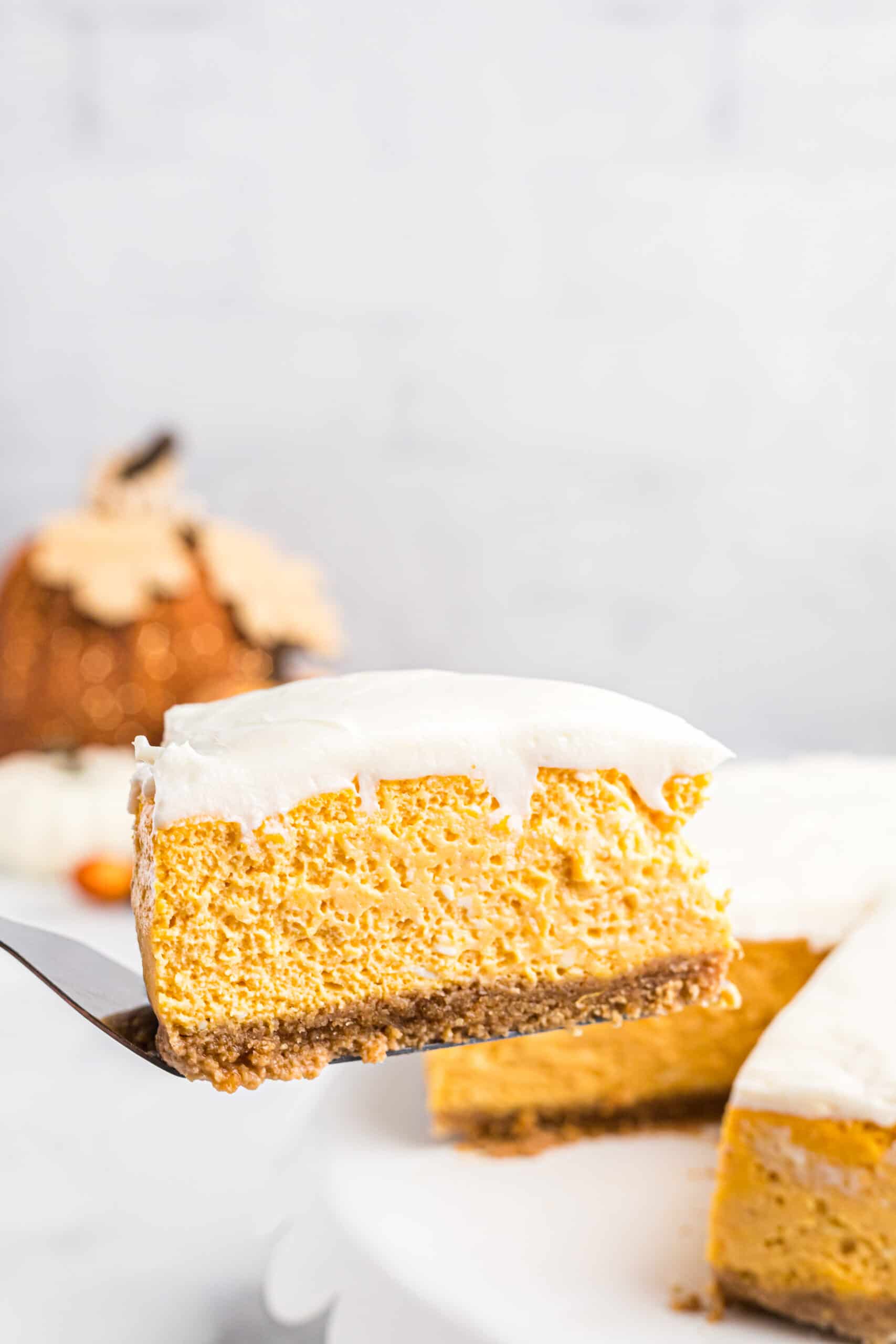 This decadent cheesecake has a seasonal twist on the traditional cheesecake. Topped with buttercream frosting and served drizzled with caramel sauce, make this delicious Copycat Cheesecake Factory Pumpkin Cheesecake at home instead of going to the restaurant to get it.
Pumpkin Pie No Churn Ice Cream makes the perfect Fall dessert! Smooth, creamy, and packed with pumpkin pie flavor, this easy no churn ice cream doesn't require an ice cream maker and is still rich and amazing.
Pumpkin cream cheese bundt cake is everything you love about pumpkin cake with a decadent cream cheese layer hiding inside. Simple to prepare and perfectly spiced, this fall cake always impresses a crowd. Both layers are simply irresistible!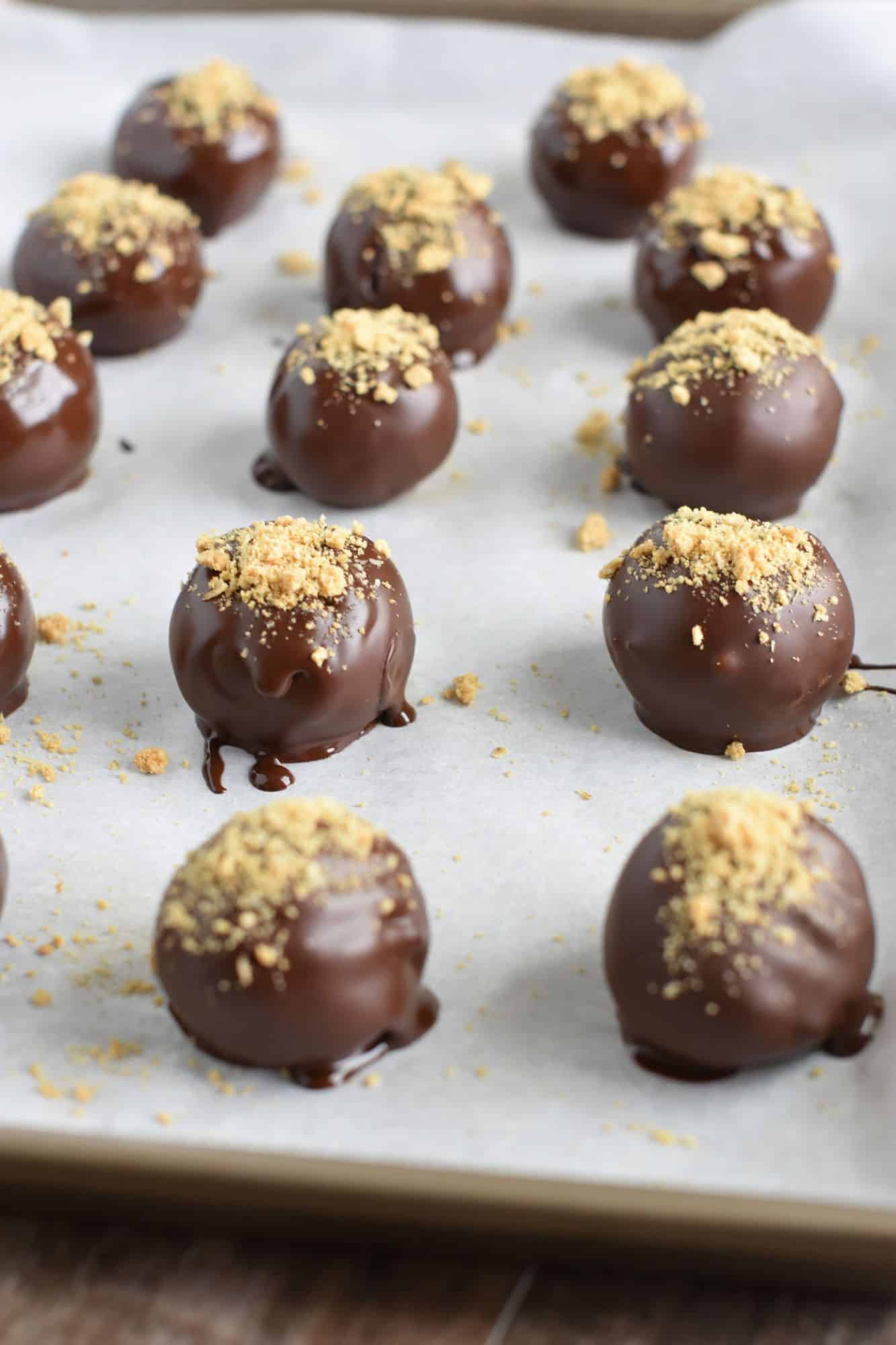 These decadent vegan pumpkin pie truffles feature a pumpkiny filling on the inside and a chocolaty coating on the outside. They're also gluten-free, nut-free, and dairy-free!
These delicious Pumpkin Latte Blondies with Cream Cheese Swirl add a touch of espresso plus the addition of sweetened cream cheese into the pumpkin batter for a uniquely delightful blondie. There's yummy holiday flavor in every bite!
Pumpkin Slab Pie is the perfect fall dessert for a crowd! Creamy pumpkin pie on top of a buttery homemade crust; and this one is swirled with rich cheesecake filling!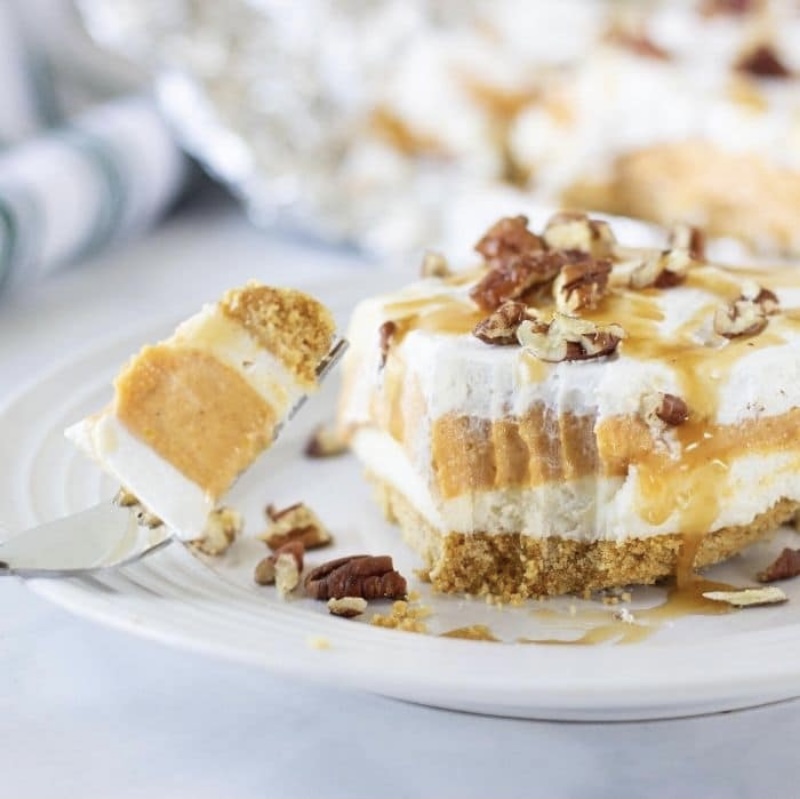 In case you've never tried it, a pumpkin lush is a layered pumpkin spice dessert. This no-bake pumpkin dessert lasagna is made with layers of sweetness! Graham cracker, cheesecake, pumpkin spice, topped with whipped cream, nuts, and caramel. Yum.
Crisp fall weekend mornings were practically made for these Cider Pumpkin Waffles with Salted Maple Butter. Light and airy pumpkin waffles made with spiced apple cider, nutty browned butter, and warming autumn spices, these waffles are perfect for a chilly fall morning, and best enjoyed with a generous smear of salted maple butter.
This Pumpkin-Pecan Babka with Cinnamon-Maple Glaze is An incredibly delicious fall treat. Perfect served warm with a cup of coffee on a chilly weekend morning.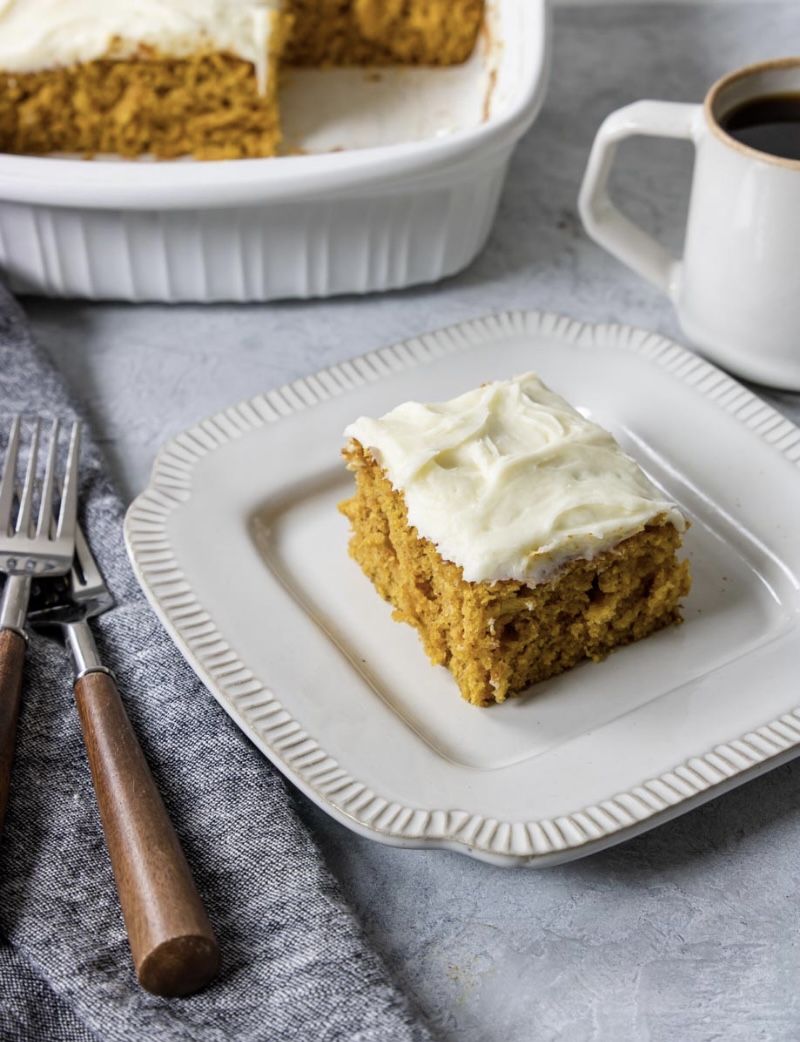 These Pumpkin Bars with Cream Cheese Frosting are the perfect moist cake bar full of delicious spiced pumpkin flavor, and topped with the best Cream Cheese Frosting.
If you've never tried flan, you must! Take it a step further with a pumpkin twist using this step-by-step, delicious and easy Pumpkin Pie Flan recipe (pudim de abóbora) infused with spices, to celebrate the season. Bonus: it's gluten-free!
Heavenly sweet, yeasty and bold, these pumpkin cinnamon rolls are perfection. It's nearing the holidays, so maybe a little extra indulgence is in order. Hint: These are a great thing to make ahead of time.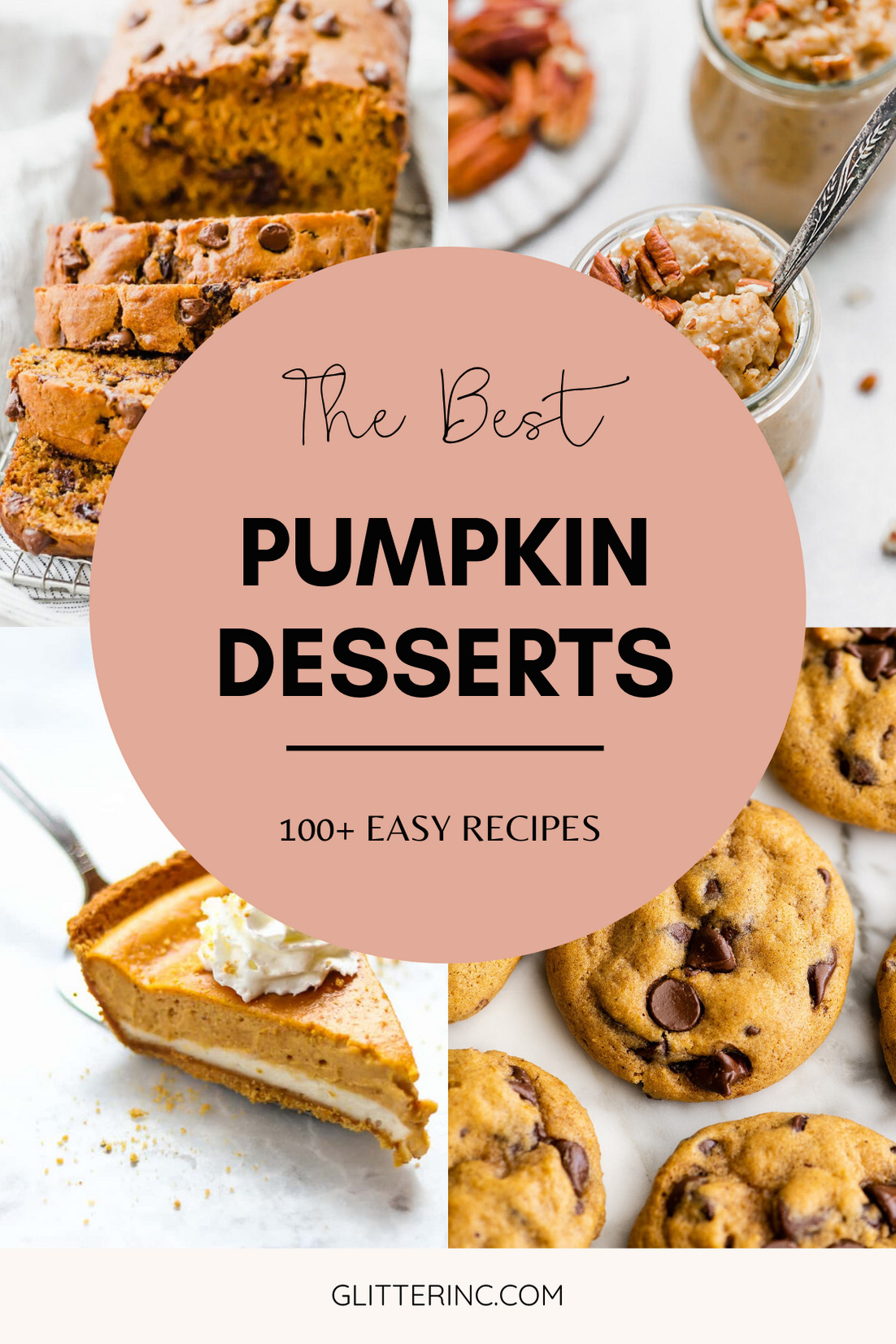 Are you a pumpkin dessert lover? Any favorite pumpkin recipe that you gravitate to every year? I think I'll always be a pumpkin pie lover myself, but the pumpkin whoopie pies in Maine have me just slightly obsessed. 😍
Love these pumpkin recipes? Head to our recipe page to check out what else we're dreaming up in the kitchen!
If you make your own pumpkin dessert, be sure to tag me on social media (@glitterinclexi) so I can live vicariously through all of your sweet creations! And don't forget to check out our ultimate list of more than 125+ incredible fall recipes. Happy cooking and baking!
SHOP THE PUMPKIN RECIPES POST | CLICK LEFT & RIGHT ARROWS TO EXPLORE