This post contains affiliate links, which means that if you click on one of the product links, I'll receive a small commission. Thank you so much for clicking through and helping to support this little blog business of mine! Read more about our site, privacy, and disclosure policies here.
I'm sharing a big 'ol dose of cuteness; a.k.a., the behind-the-scenes of the girls trying s'mores for the first time (and caught on camera) from our family movie night!
Over the weekend I shared our at-home family movie night, complete with indoor s'mores, here on the blog. I wanted to introduce you all to our hack for the yummiest (and easiest) indoor s'mores, and how we turned our living room into a cozy space perfect for watching movies with our family; but what I didn't share was all of the adorableness going on behind the scenes. Leave it to my amazing photographer Annie to capture the sweetest pictures of the girls chowing down on their first ever s'mores …. well, graham crackers for Emmeline, and s'mores for Scarlett using dairy-free chocolate.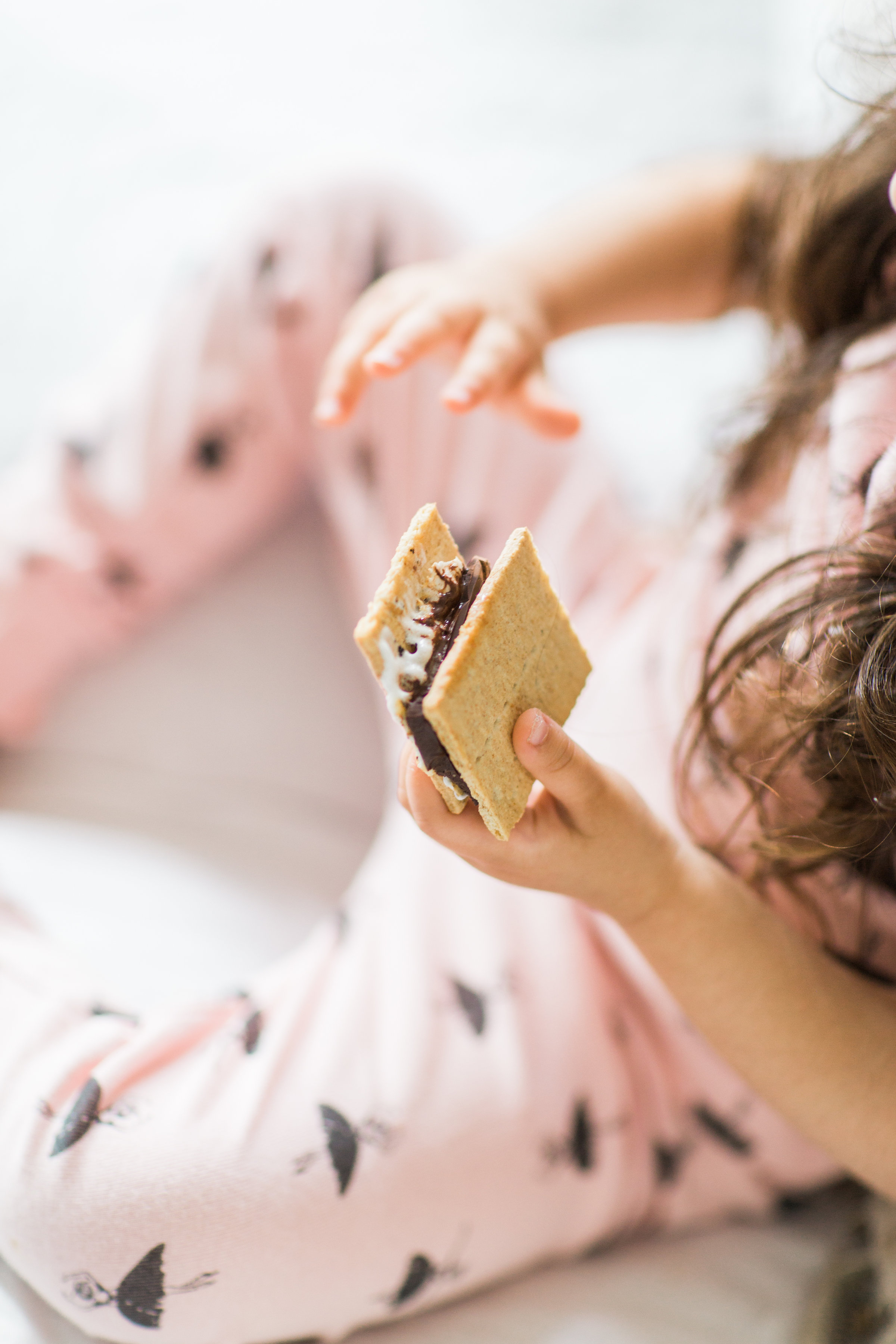 Still, I couldn't let a momentous occasion like that pass without documenting it here; especially one that was just so darned cute.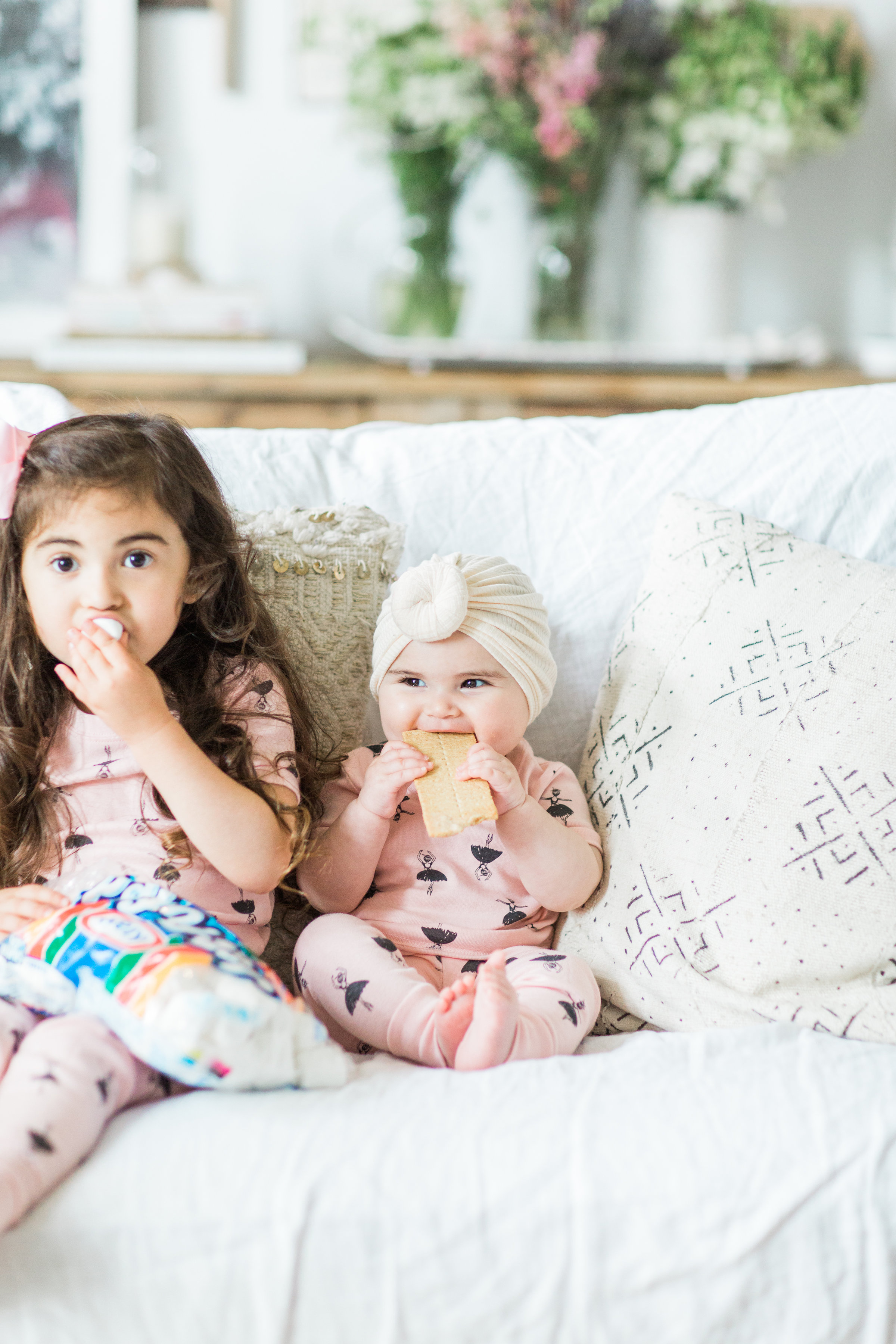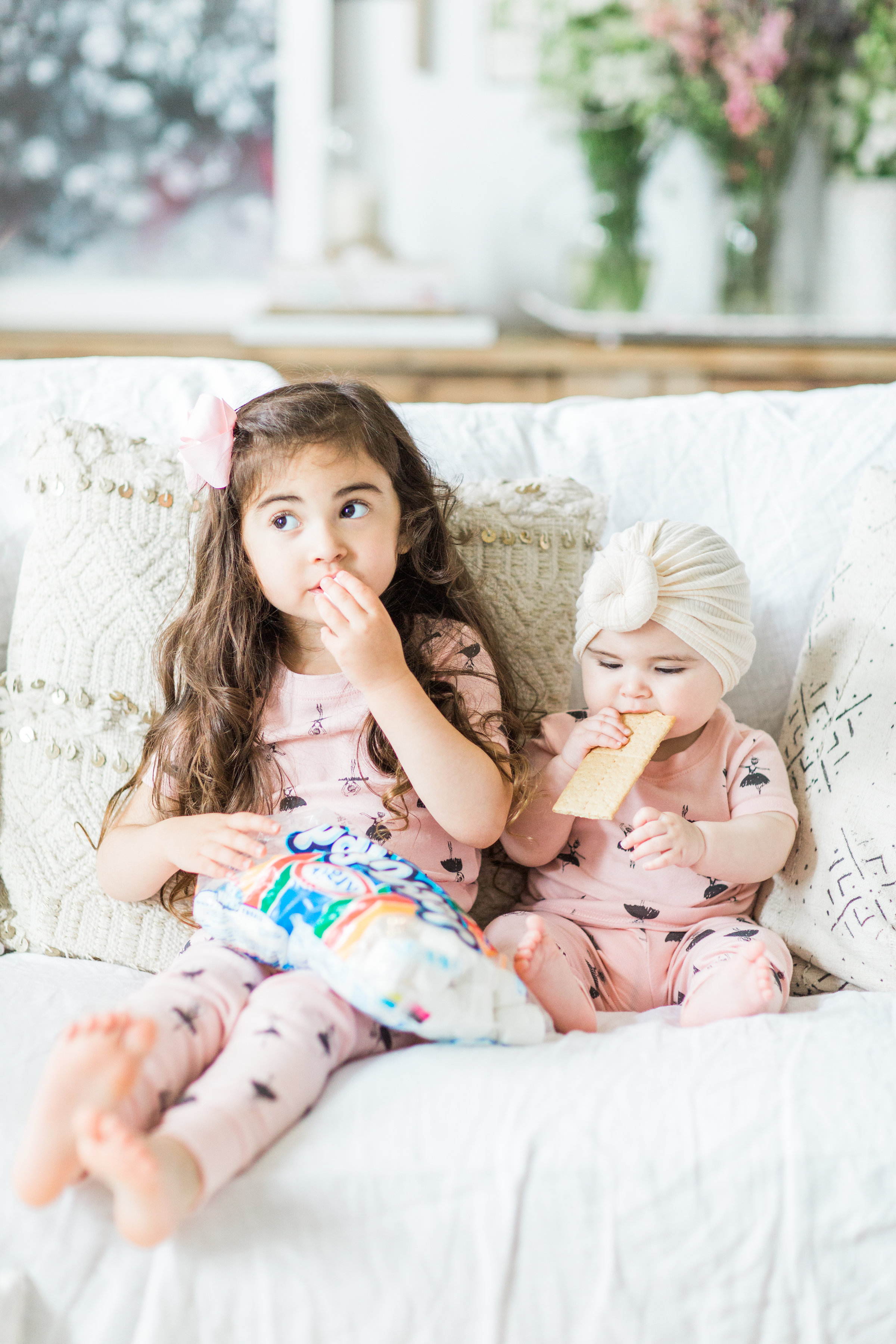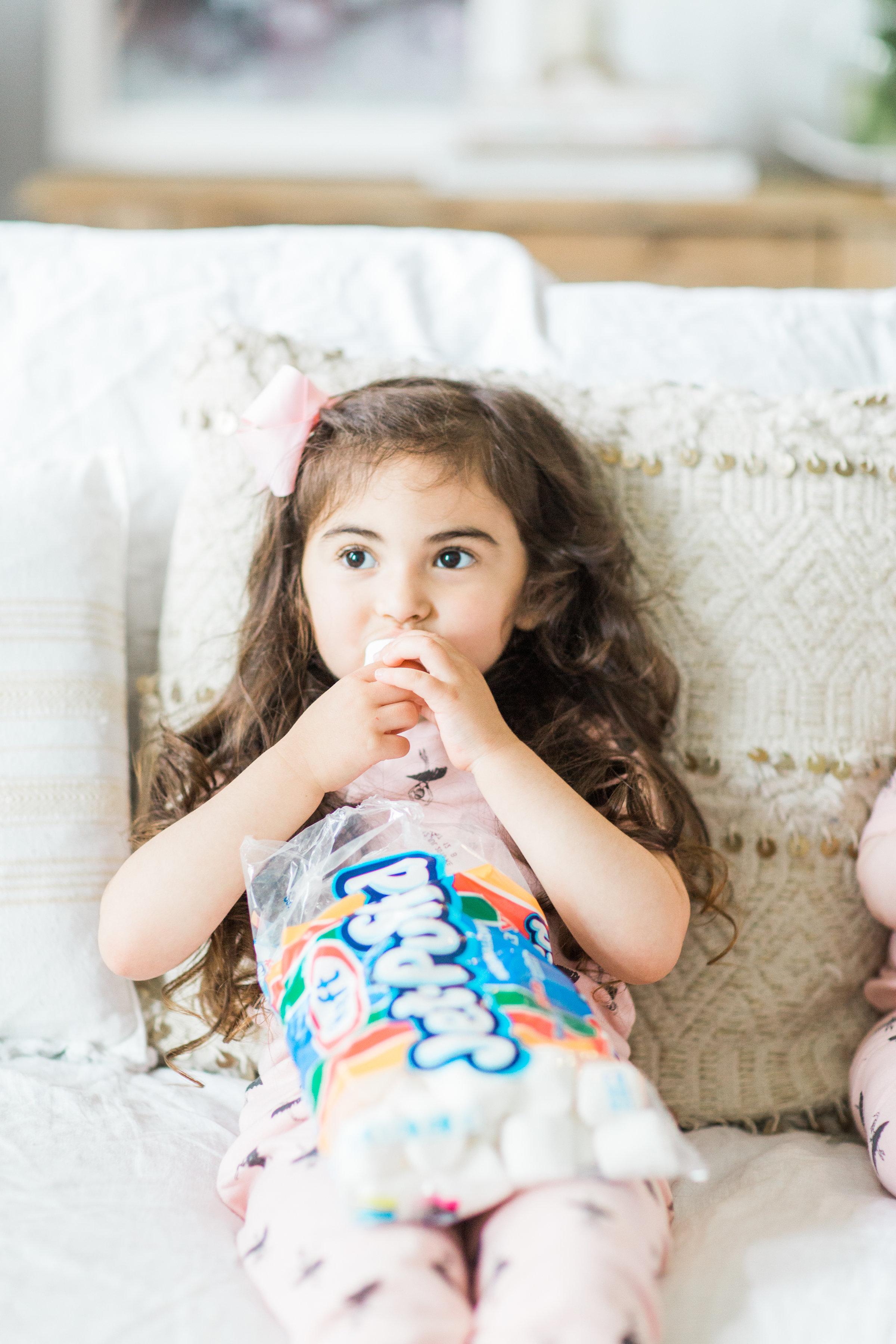 Behind-the-Scenes Cuteness of the Girls From Our Family Movie Night
S'mores are the best, aren't they? And made from the comfort of your living room, all while watching movies = perfection.
You'd think the girls were hoarding marshmallows and graham crackers for winter the way they clutched their bags of goodies, just waiting for the next s'more to be ready.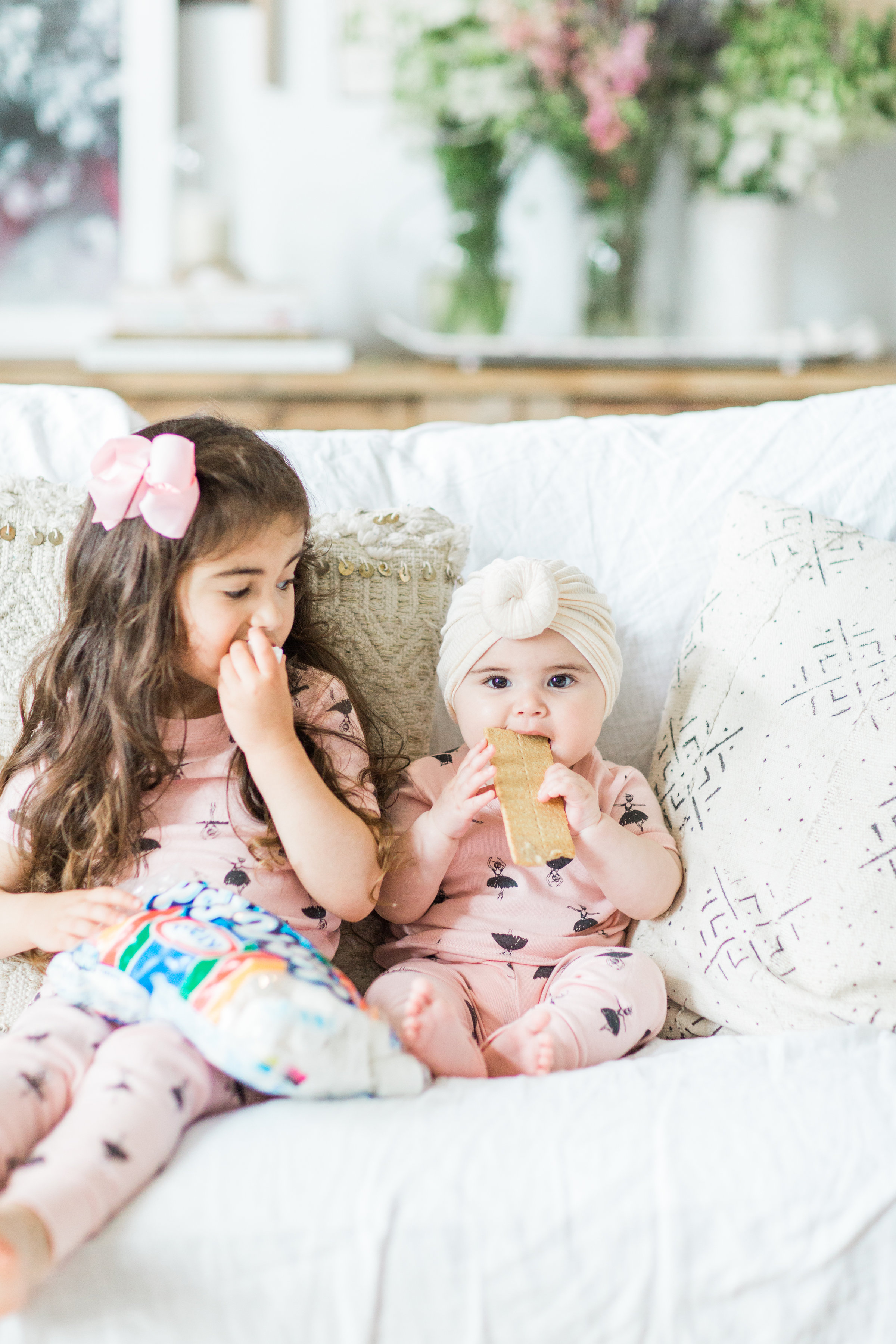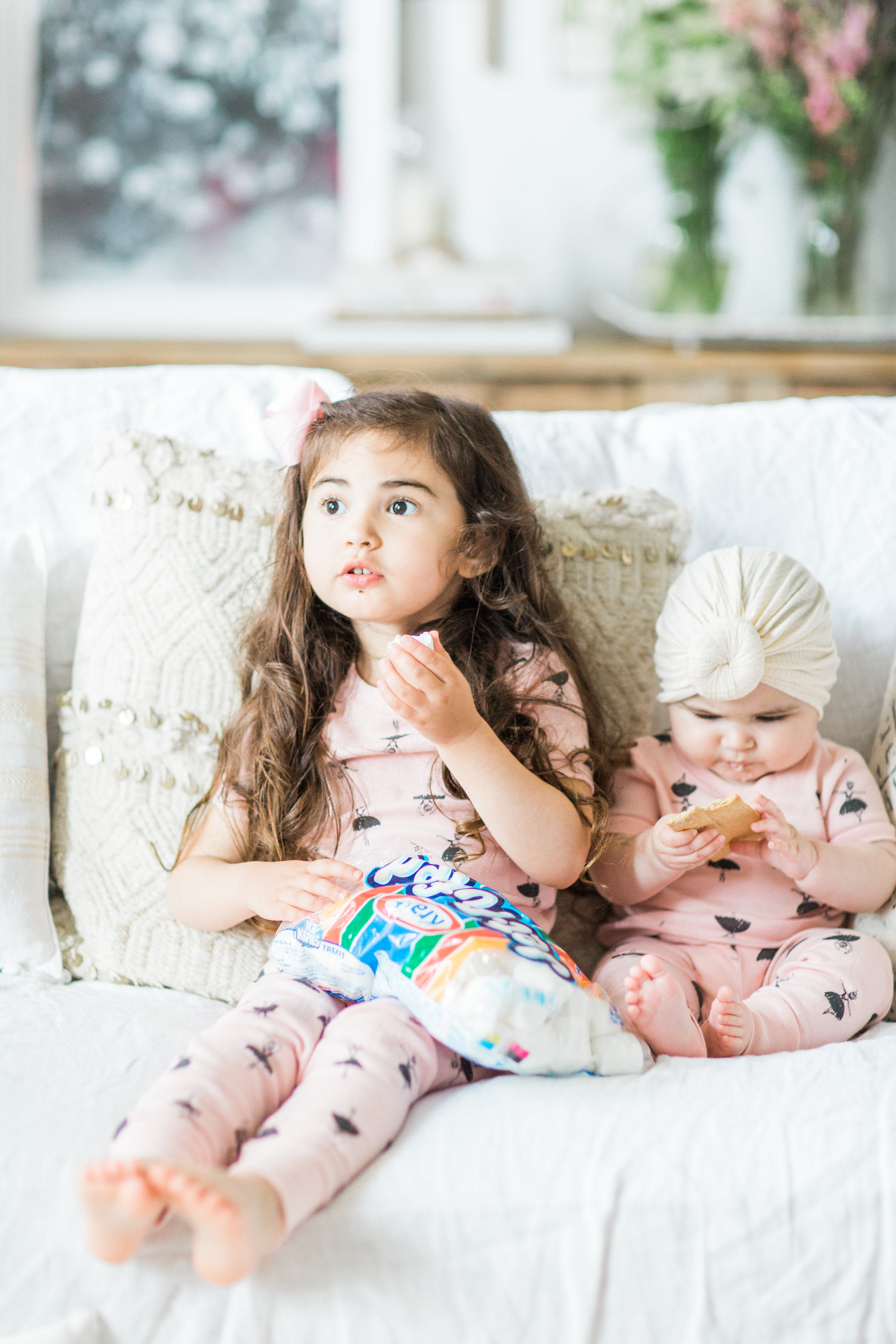 And how cute are Scarlett and Emmeline's matching pink ballerina pajamas? I'm always looking for matching clothes and pj's for the girls. It's actually tougher than you'd think to get matching baby and toddler/kid clothes. Most of the matchy-matchy stuff doesn't start until sized 12 months and up, but I've found a lot of really adorable matching clothes and sets for our girls at Old Navy! There are even mommy-and-me matching looks that are so sweet there.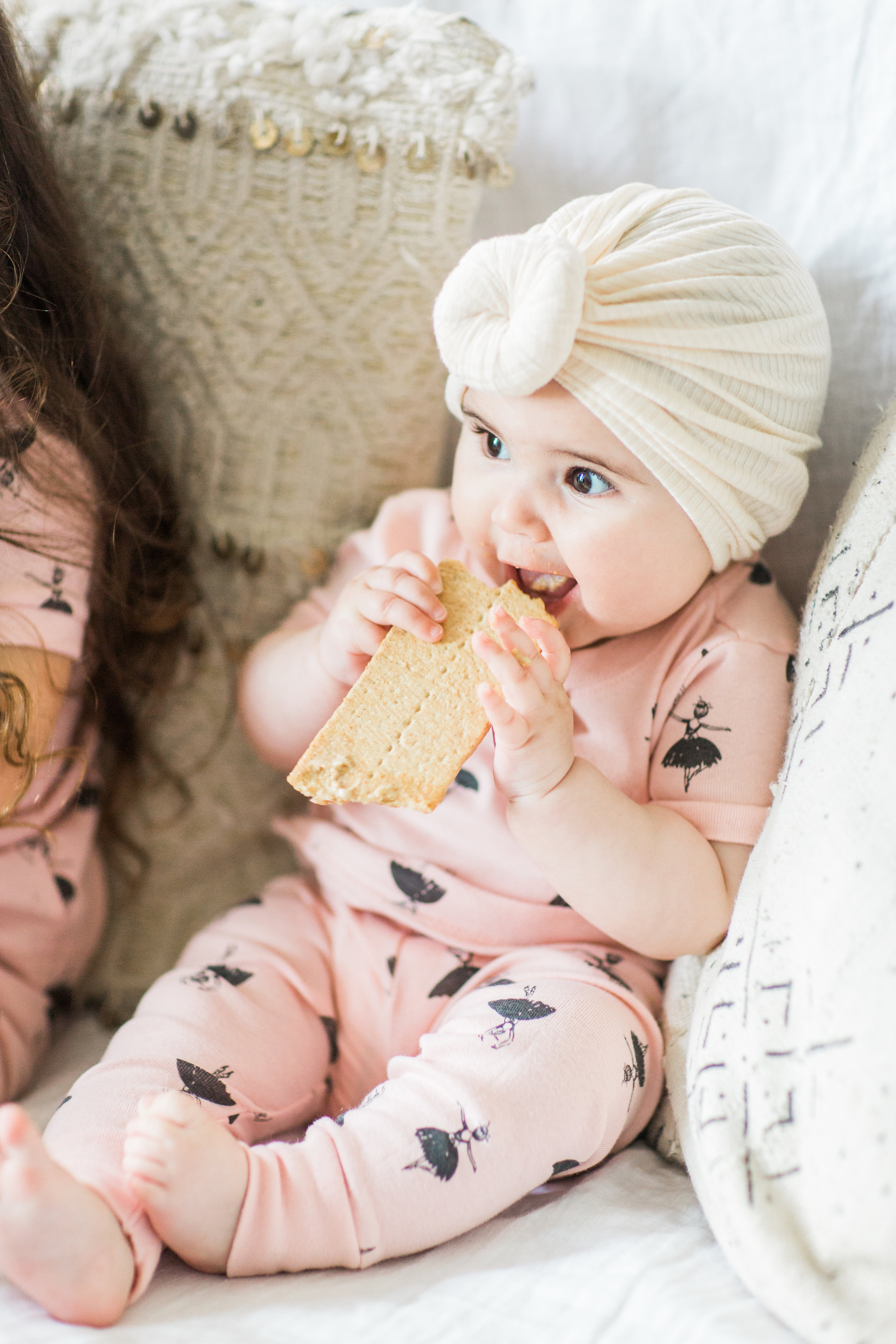 I mean … OH MY GOODNESS.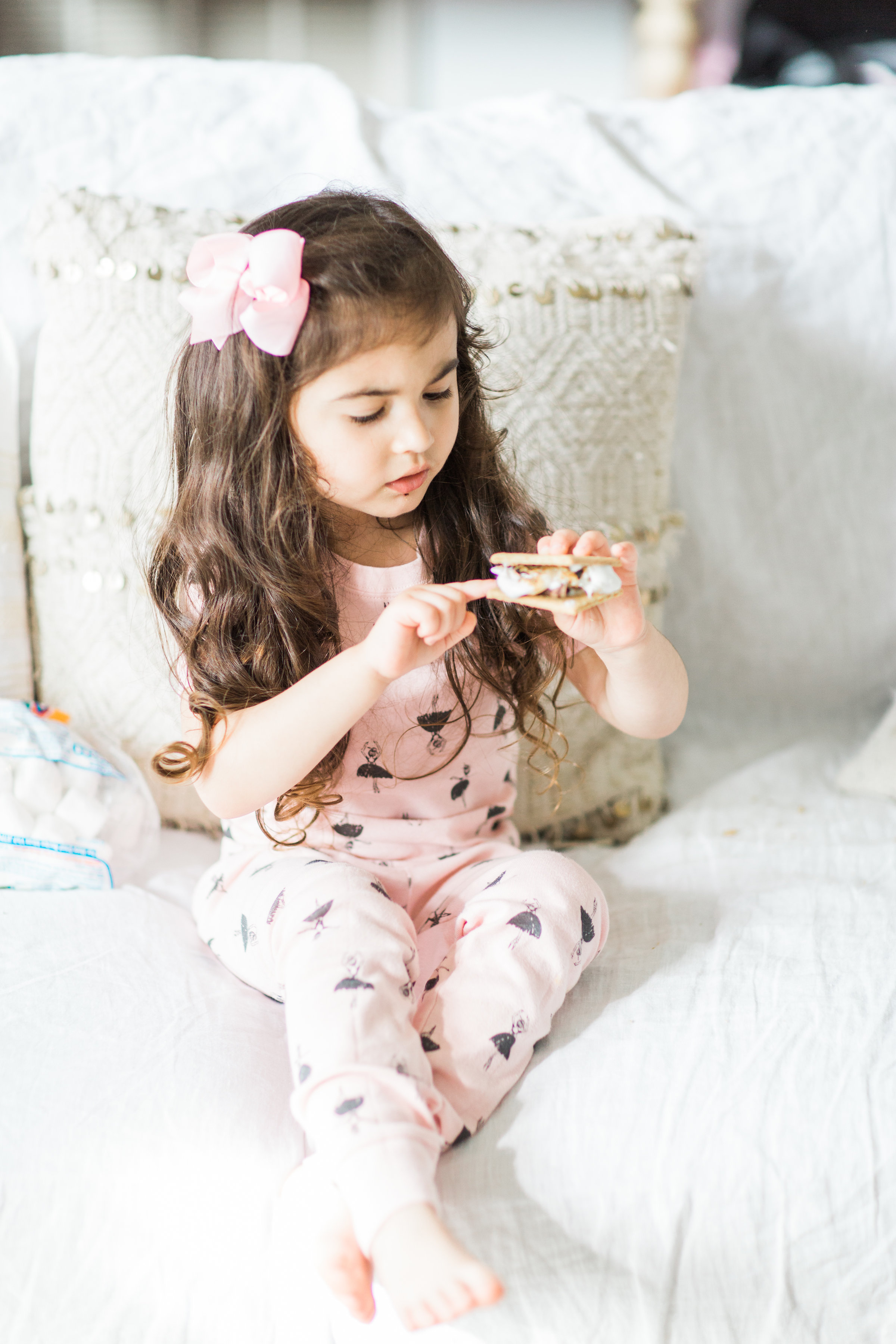 I'm so glad we were able to capture such a fun moment!
Anyone else have the best memories of making s'mores in the summertime? Any wild family nights?
SHOP THE BEHIND-THE-SCENES POST | CLICK LEFT & RIGHT ARROWS TO EXPLORE

Photos by Annie Watts Photography for Glitter, Inc.
SaveSave
SaveSave
SaveSaveSaveSave
SaveSave
SaveSave
SaveSave
SaveSave
SaveSave
SaveSave