Though I'm a bit bummed that Summer is now officially over, I'm kind of giddy for Fall.  I've always been a Fall lover.  I adore the colors, the holidays, the excuse to wear sweaters; and I love apples.  Every chance I get to cook with them, I do.  I am actually one of those people who eats an apple-a-day, and when my Fall baking kicks into full gear, I'm probably consuming a whole lot more than just one-a-day.  Blame the cake. So in that spirit, I rounded up 9 fall-ready apple dessert recipes that you are absolutely going to love.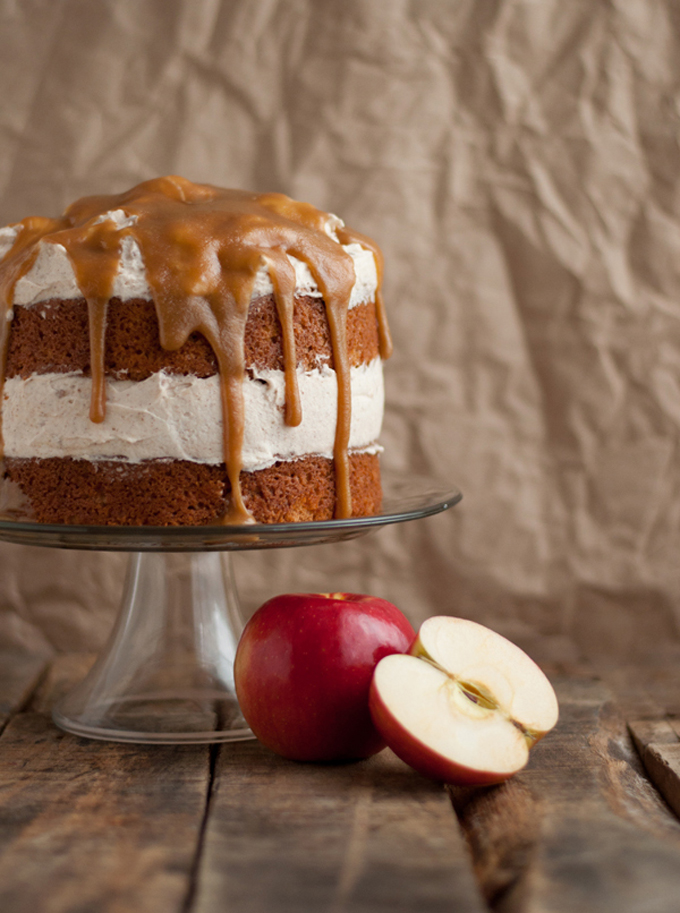 Fresh Apple Cake with Cinnamon Whipped Frosting via This Heart of Mine.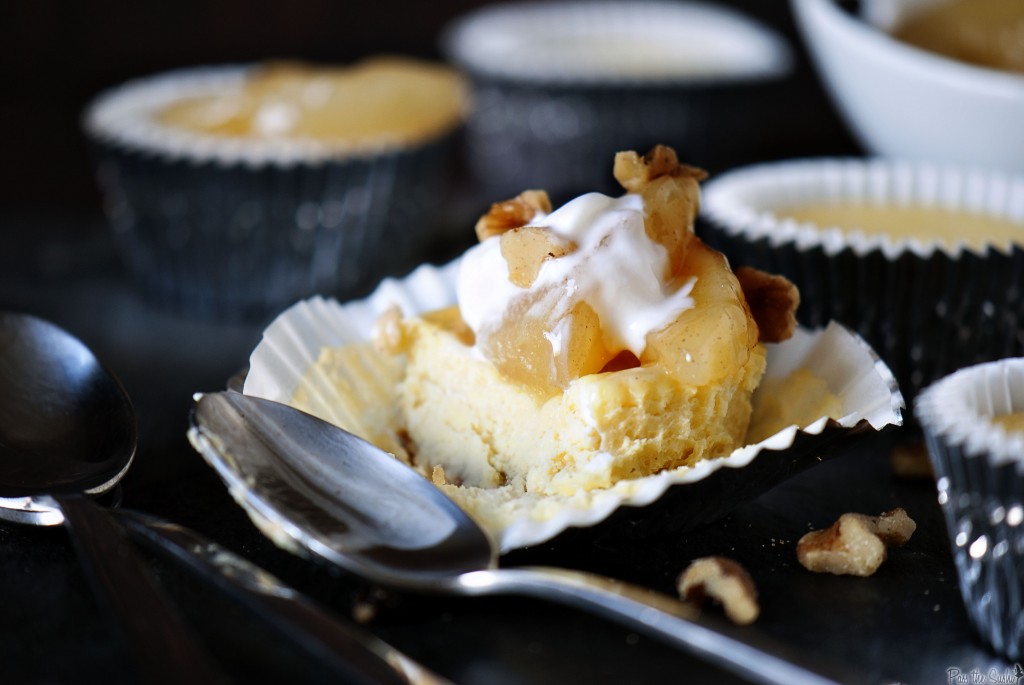 Mini Apple Cheesecakes via Pass the Sushi.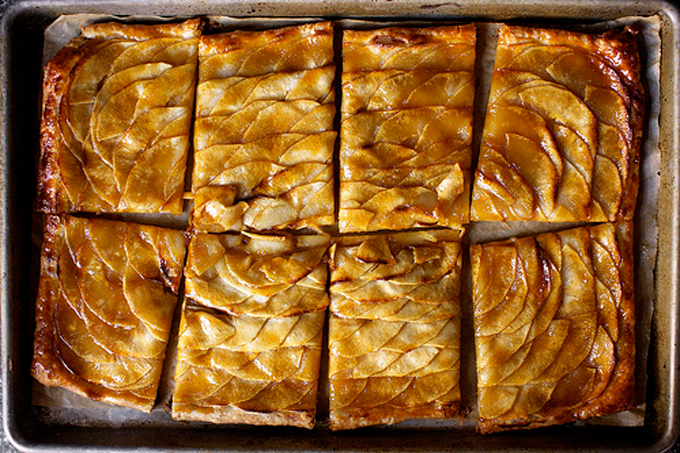 Apple Mosaic Tart with Salted Caramel via Smitten Kitchen.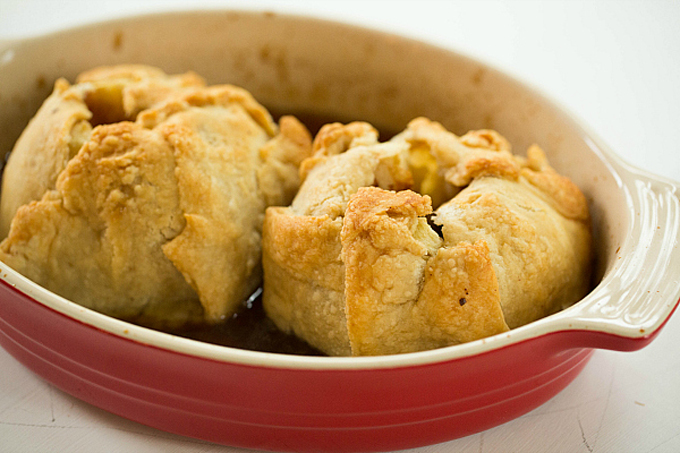 Apple Dumplings via Brown Eyed Baker.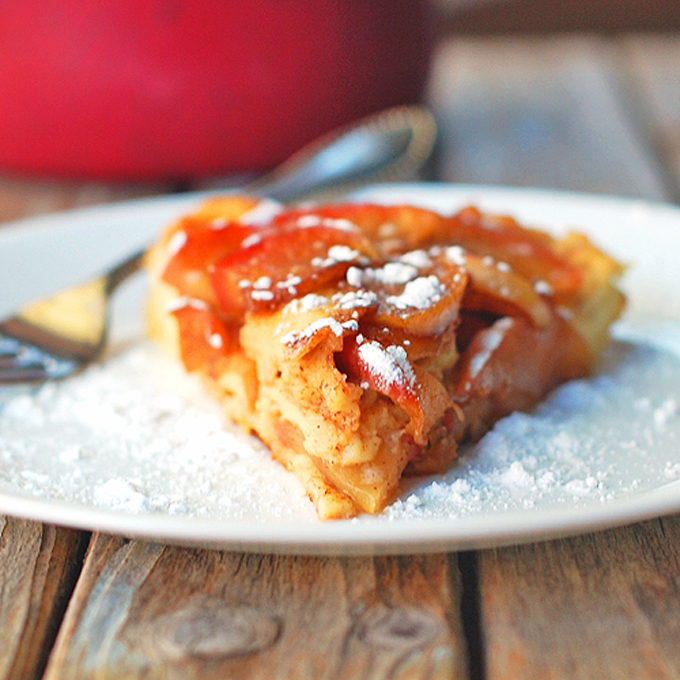 Baked Apple Pancake with Apple Cider Syrup via Pinch of Yum.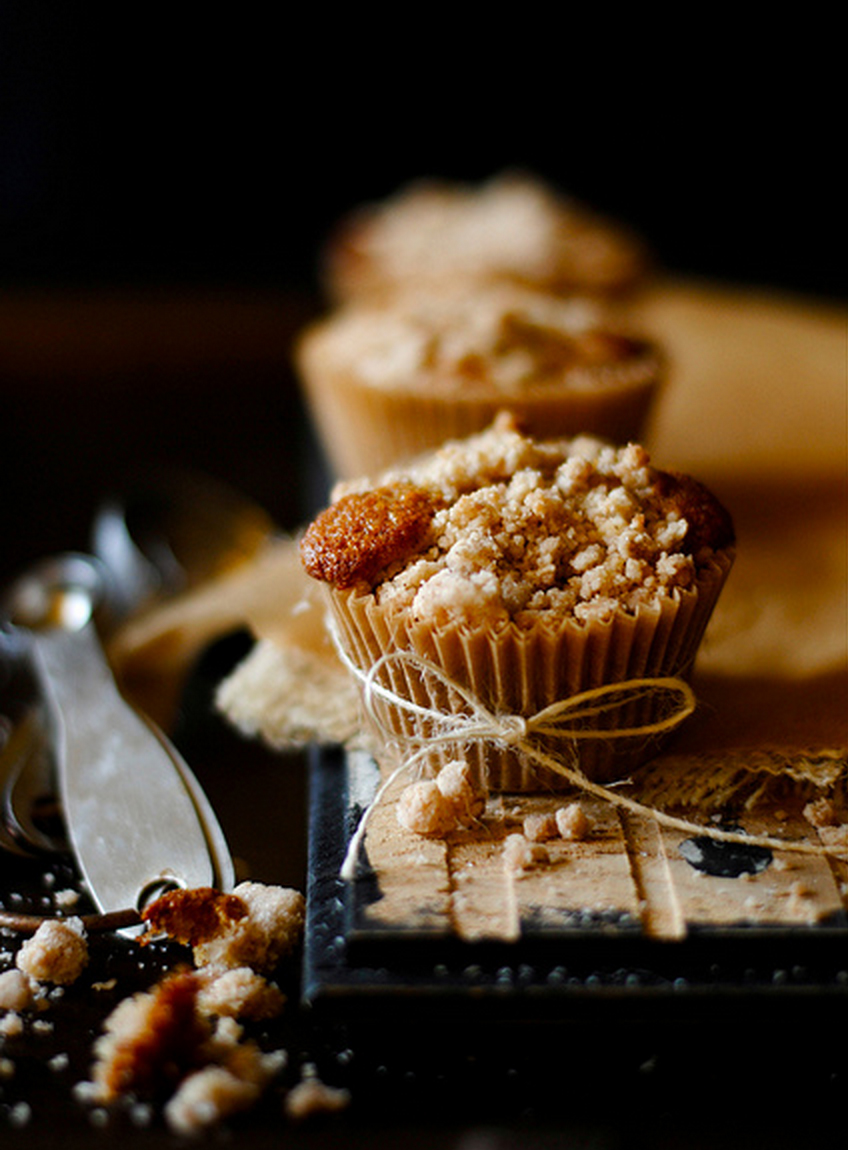 Chunky Apple Cinnamon Crumb Muffins via How To: Simplify.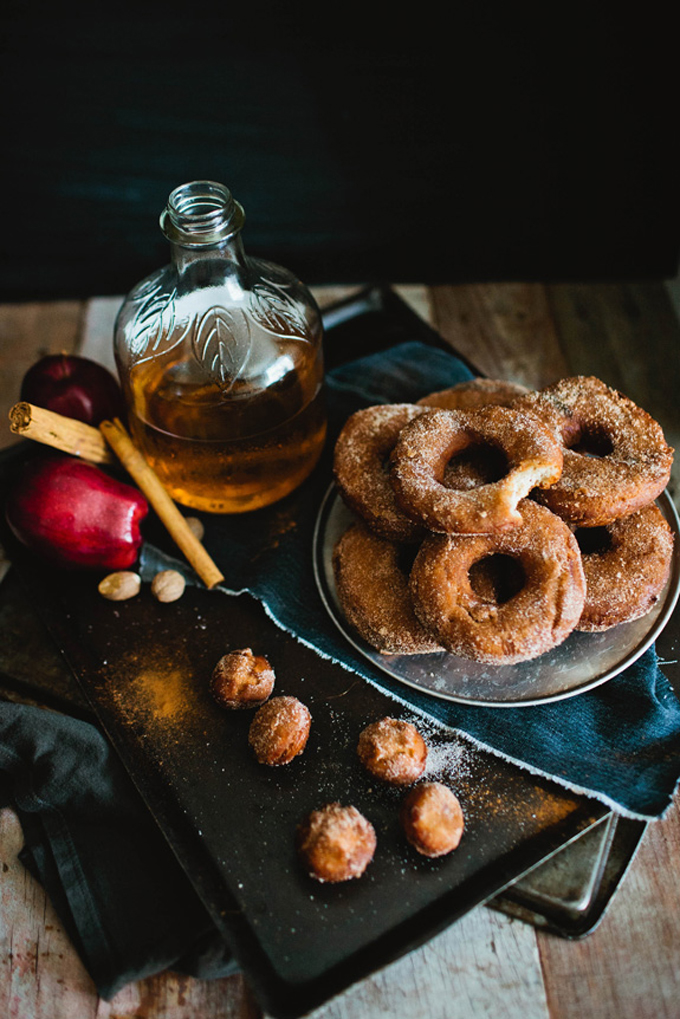 Apple Cider Cinnamon Donuts via Say Yes to Hoboken.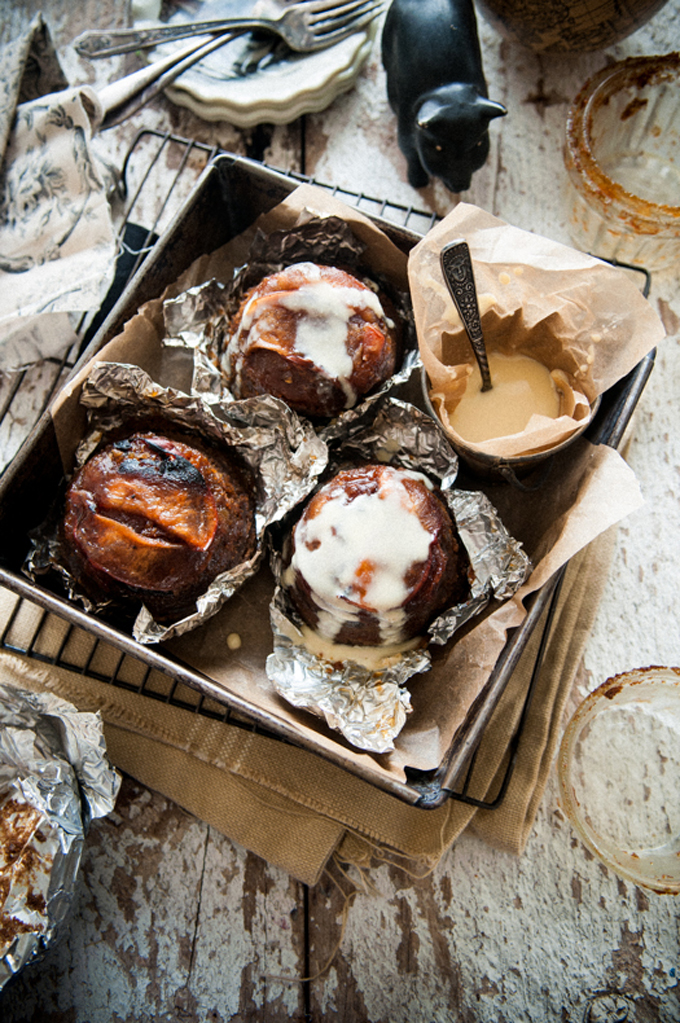 Caramel Apple Steamed Pudding with Vanilla Sauce via Leek Soup.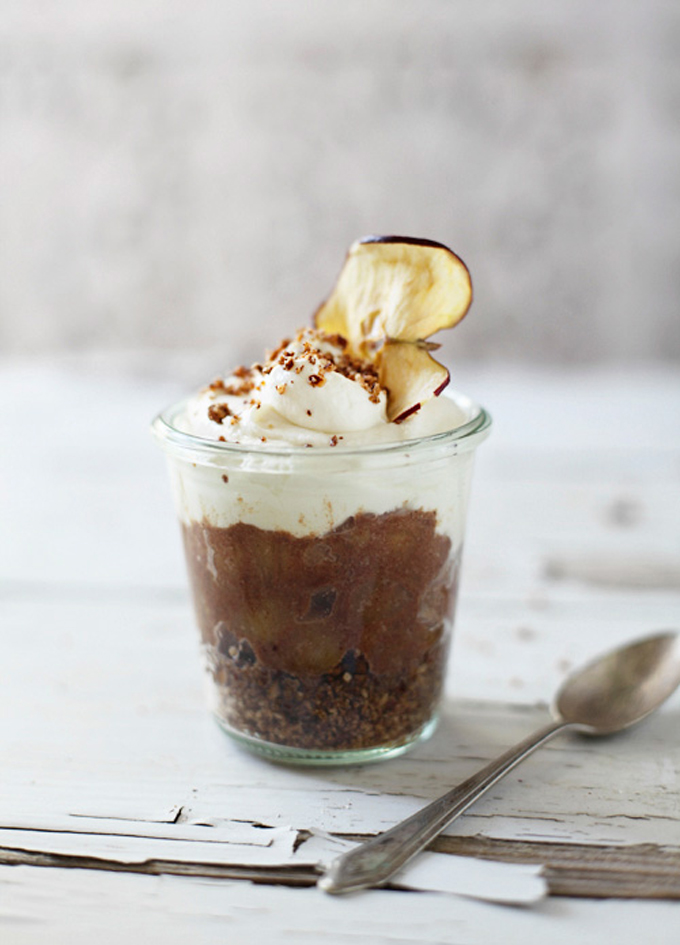 Warm Apple Pots with Butter Pecan Crust via Roost.