Disclosure: Ace Hardware has provided free paint samples. I was also compensated for my time and this blog post. All opinions and positions expressed here are my own and do not necessarily reflect those of Ace Hardware.
I'm constantly playing with color in Scarlett's nursery. Starting with a black and white base in the room has really given me the freedom to decorate with pops of color, texture, and great vintage finds. So, when Valspar asked me to be a part of Ace Hardware's 31 days of color campaign, I jumped at the chance … and I knew just what project I would tackle. I bought these mis-matched tin frames on the cheap at a garage sale, but never knew just what to do with them. They were odd colors (one yellow and one pea green), and matched nothing in our home. But there was something about the texture and design to each frame, that I just knew could work somewhere. Today's color is Electric Sky, the perfect color for my frames … and frankly, on my list for the new home (when we move so soon).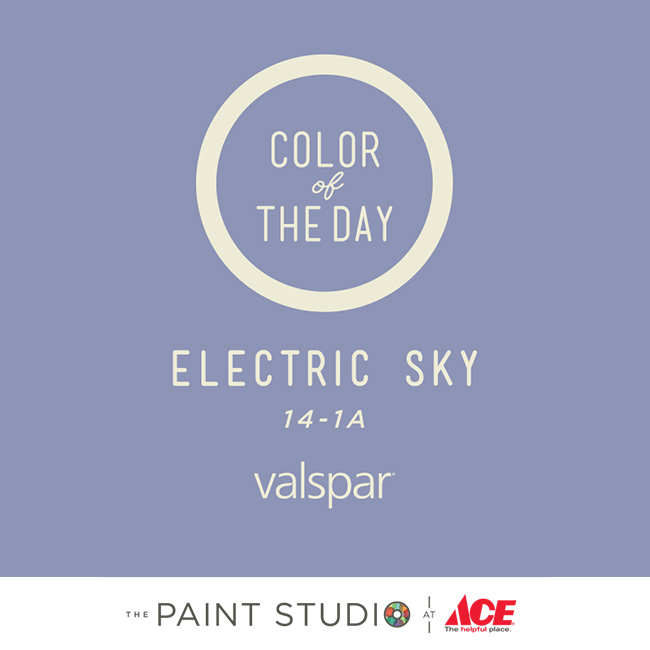 The color itself, Electric Sky, is the perfect shade of grey lavender … subtle and soft, and such a pretty shade for Spring. The paint is also thick and goes on beautifully in one coat.
I also had a blast covering our floor in newspaper and painting away.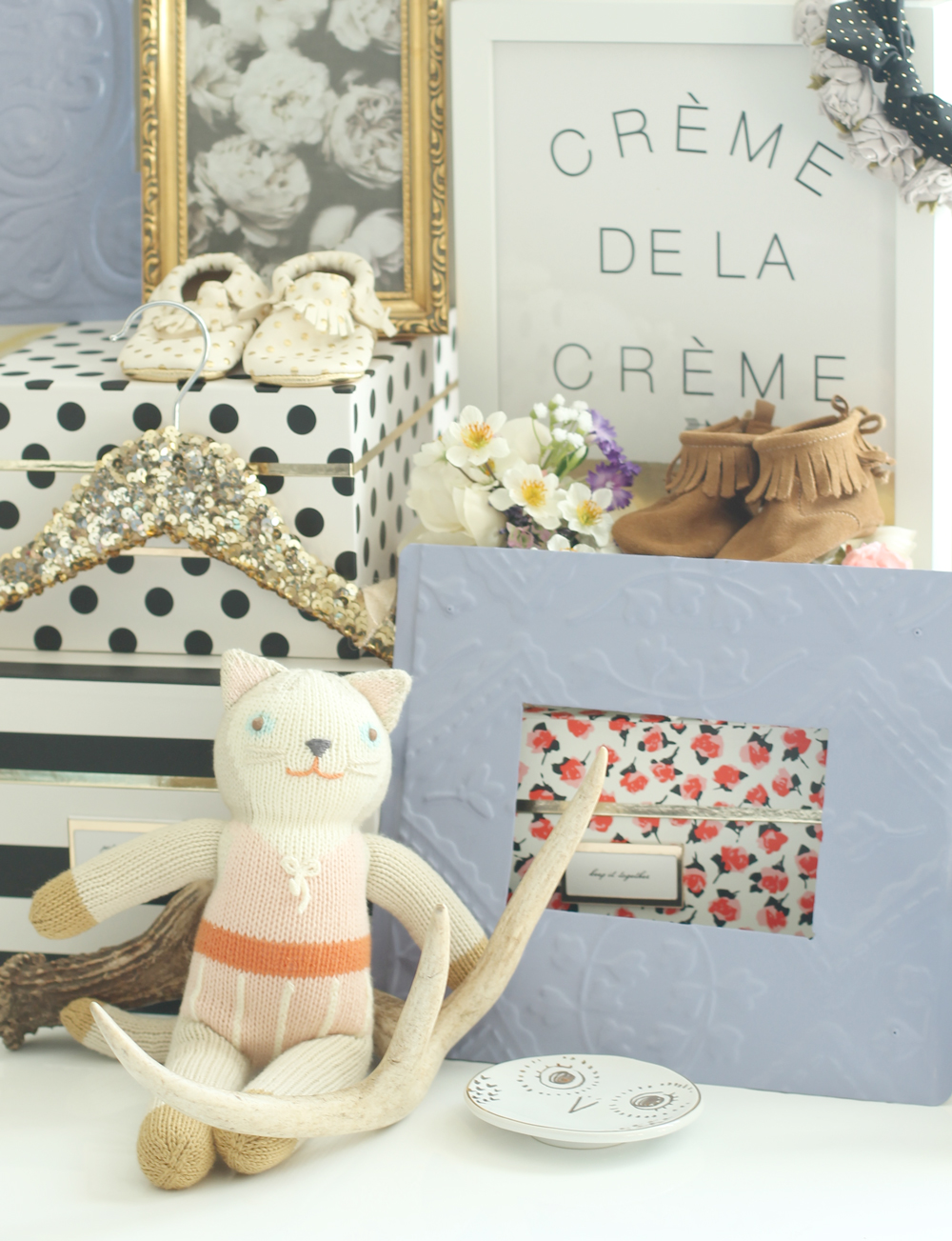 Ta da! What do you think? (Personally, I love the way the frames turned out, and can't wait to paint more.)
All through the month of March, Ace Hardware will be helping consumers discover a new love for color with their 31 days of color. Each day, Ace will unveil a new "Color of the Day" and Electric Sky was today's color. You can check out all of the paint color choices on the 31 days of color page, along with expert tips and inspiration. Plus, the first 1,000 visitors to the site at 12pm EST each day can register to receive a free sample of the Color of the Day!
And, if you visit the website you can enter the 31 Days of Color Sweepstakes; one lucky winner is going to win a $10,000 home paint makeover! Daily $50 Ace Hardware gift cards will also be given away all month long. So what are you waiting for? Get your DIY on.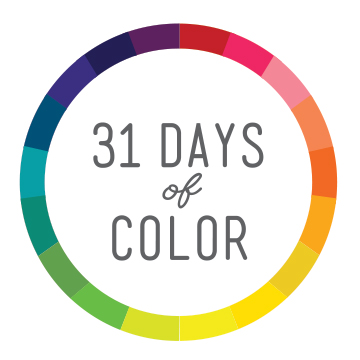 Going to The Paint Studio at Ace is like going to your neighbor.