I'm a big fan of the very edible kind of gift-giving.  And as the years have gone on, and we find that in a working environment it's nice to bring everyone a little something for the holidays, I've learned to rely on a few home-baked sweet treats to hand out as gifts.  (Hubby works in a hospital, so his list of friends at work is endless.)  I also love my UPS man, I love the people at my doctors' offices, really I love everyone.  And I mean, who doesn't love a homemade anything?  My mom actually started the tradition in our family; she used to make great big jars of homemade sweet pickles for all of our teachers … to the point where years later, people stop my mom in the supermarket, in malls, walking down our street, asking about her pickles.  This year, I've been searching Pinterest trying to find the perfect sweet treat that I can bake up in great big batches.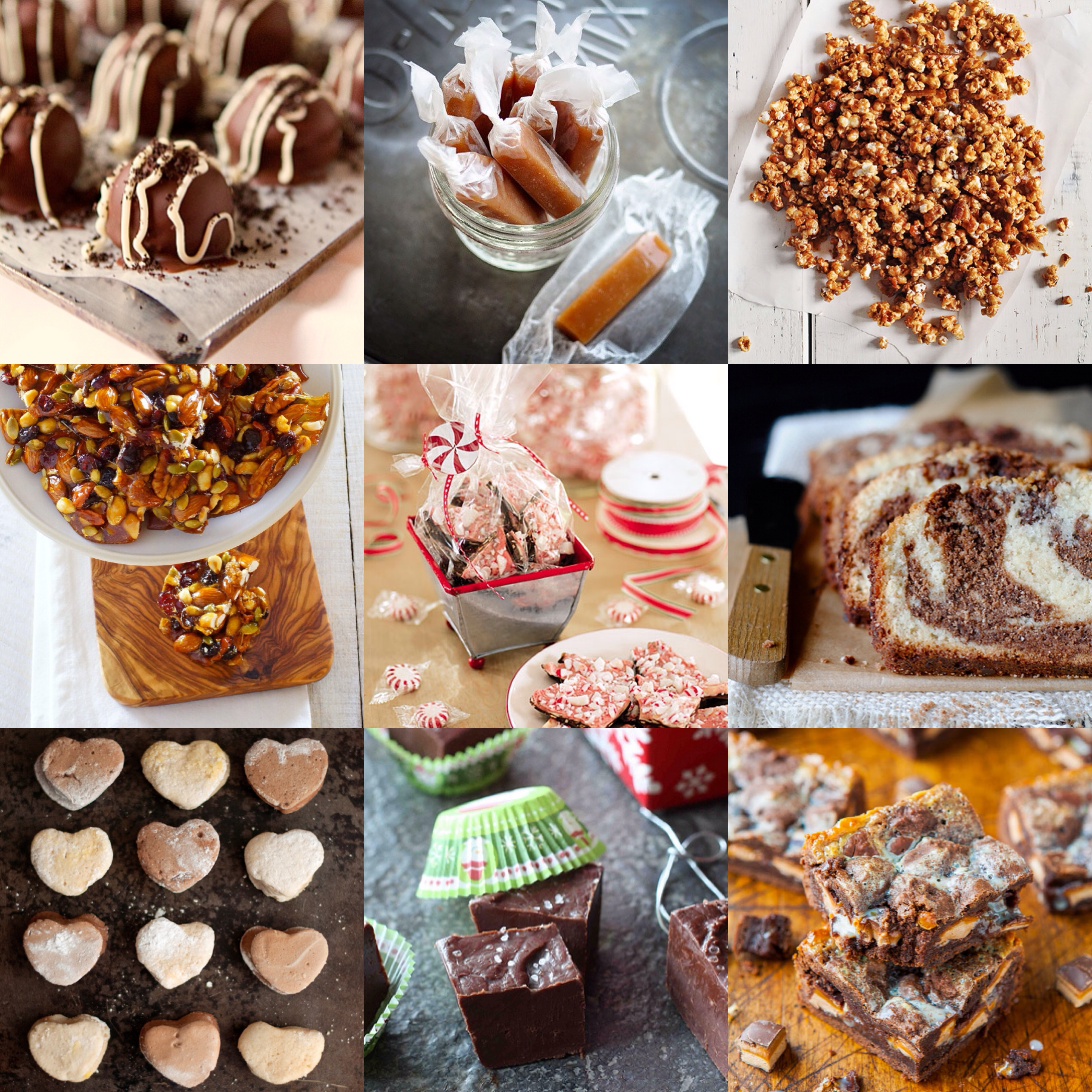 I have a few rules for sweets that fit the holiday gift bill:
Travels well.  Last year I made fudge; it was a disaster.  Though it may have been delicious, the gooey chocolate melted everywhere in the Miami heat.  Two years ago, I made White Chocolate/Chocolate Chip Cookie Bark (Please forgive the iphone photos, this was way back in 2011, a.k.a., pre-DSLR.  By the way, the bars were a huge hit!)  Basically, the homemade goodies should hold up well (i.e., this is a no-crumble zone) and require no refrigeration.
Easy to make in very large batches.  Though I don't mind making several batches of something, the larger the batch I can make at a time, the less work I have to do.
A crowd-pleaser.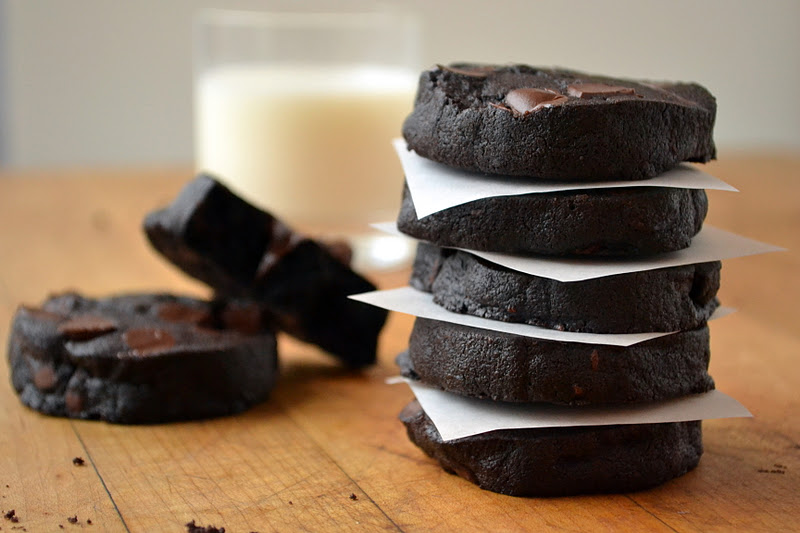 Cookies, Bars + Cakes

Double Dark Chocolate Shortbread Cookies
Cinnamon Swirl Chocolate Chip Bread
White Chocolate Snickerdoodles
Peanut Butter Cup Pretzel Cheesecake Bars
Chocolate Chip Cookie Brownies
Easy Cinnamon Rolls (TIP: Hand these out in cute tins!)
Rainbow Chip Cookies (TIP: Substitute regular M&M's with Holiday M&M's!)
Oatmeal Sandwich Cookies with Creamy Peanut Butter Filling
Milky Way Chocolate Cookie Crumble Bars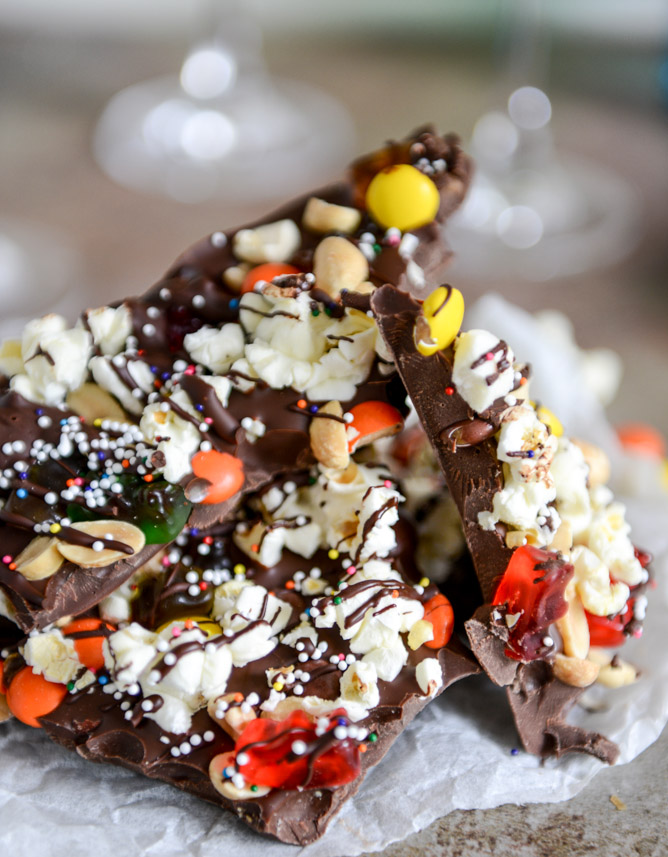 Candies + Sweets
Chocolate Nutella Fudge with Sea Salt
Chocolate Peanut Butter Marshmallows
Reese's Peanut Butter Cup Popcorn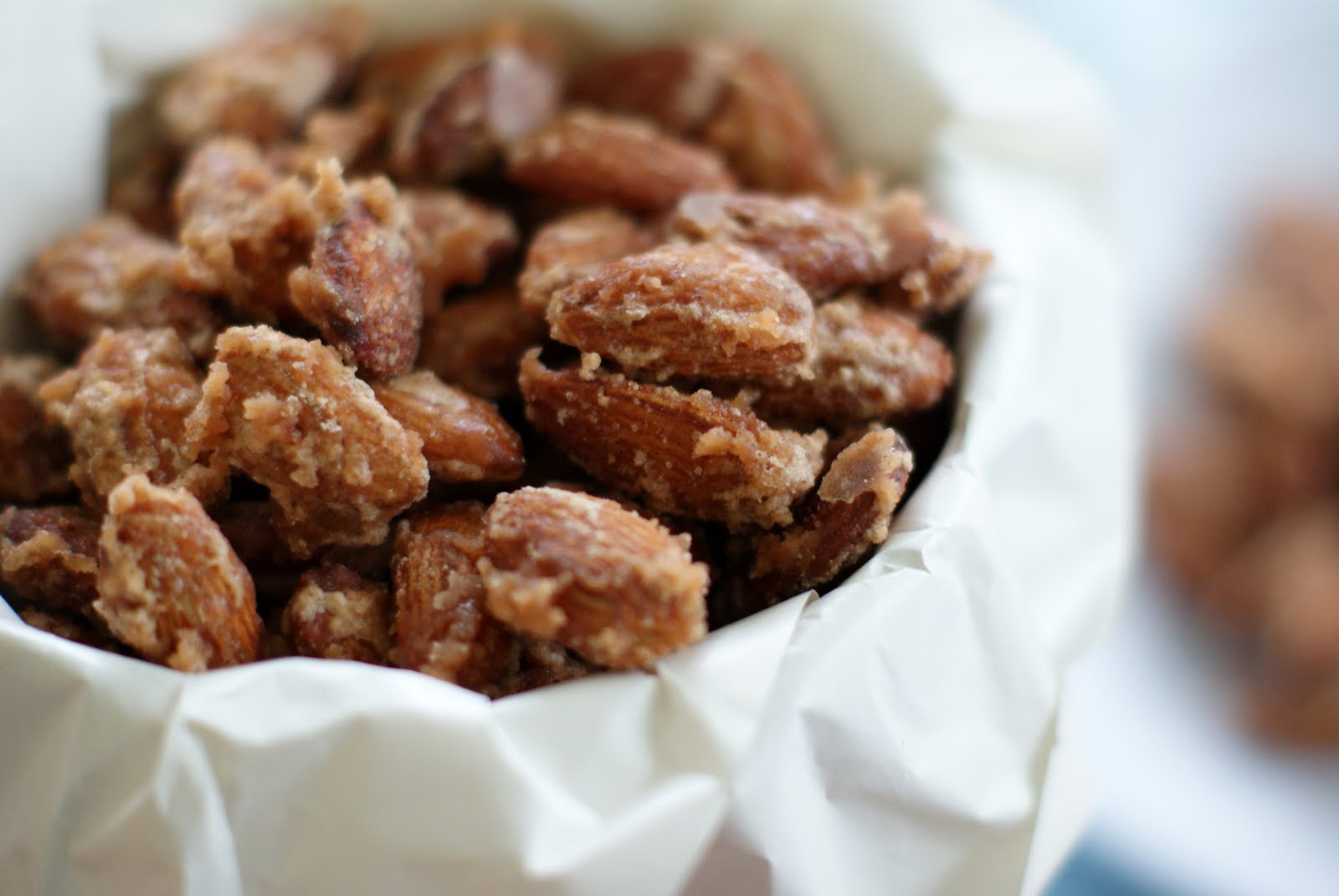 Nuts, Granola + Savory Snacks
Vanilla and Cinnamon Candied Almonds
Salty Sweet Peanut Butter Brittle
Roasted Candied Sweet and Spicy Mixed Nuts
Savory White Chocolate Caramel Popcorn
Dark Chocolate Cherry Nutella Granola
Salty Pretzel Vanilla Caramel Corn
Peanut Butter and Honey Granola