I cannot tell you how exciting it is to be in LA during the Golden Globes. Of course, we're not here for the Golden Globes, but I'm definitely geeking out anyway. I mean, street closures for the Globes traffic … I've never been so excited for traffic ever.
So far, the sparkly neutrals on the red carpet have my heart, but a few bold patterns and colors really grabbed my attention …Dakota Johnson looks effortless and stunning, Claire Danes' dress is just divine (I would wear it in a heartbeat!) and I love Kate Mara's belted red dress (so chic!)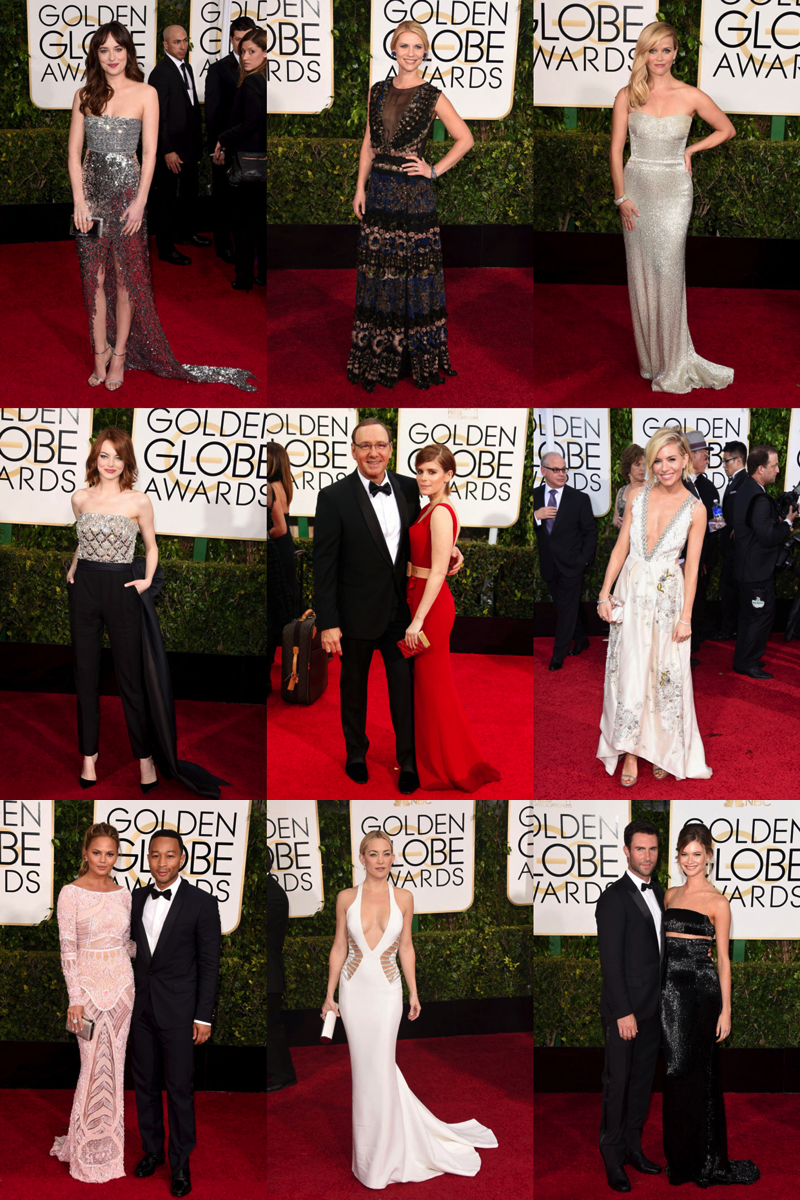 ROW 1:  Dakota Johnson // Claire Danes in VALENTINO // Reese Witherspoon in Calvin Klein Collection
ROW 2:  Emma Stone // Kevin Spacey and Kate Mara // Sienna Miller
ROW 3:  Chrissy Teigen and John Legend // Kate Hudson in Versace // Adam Levine and Behati Prinsloo in KaufmanFranco
Who was your best dressed of the night?
Images via Cosmopolitan