As a mom to two little ones under three (one being a new baby), I've learned to really perfect the art of the "mom uniform." The truth is, when you're tired and busy and pretty much always on the go, you need an outfit that works over-time. I want to look put together, a.k.a., a go-anywhere look that can adapt to every situation … (this quote always cracks me up, and is definitely what I want to avoid!), but also need to be super comfy, covered (I'm usually bending down to talk to/chase after a toddler), and I need the outfit to require as little thought as possible (because let's face it: mornings with kids are chaos.) Which is where cute tunics come in.
Oh my gosh, you guys, tunics.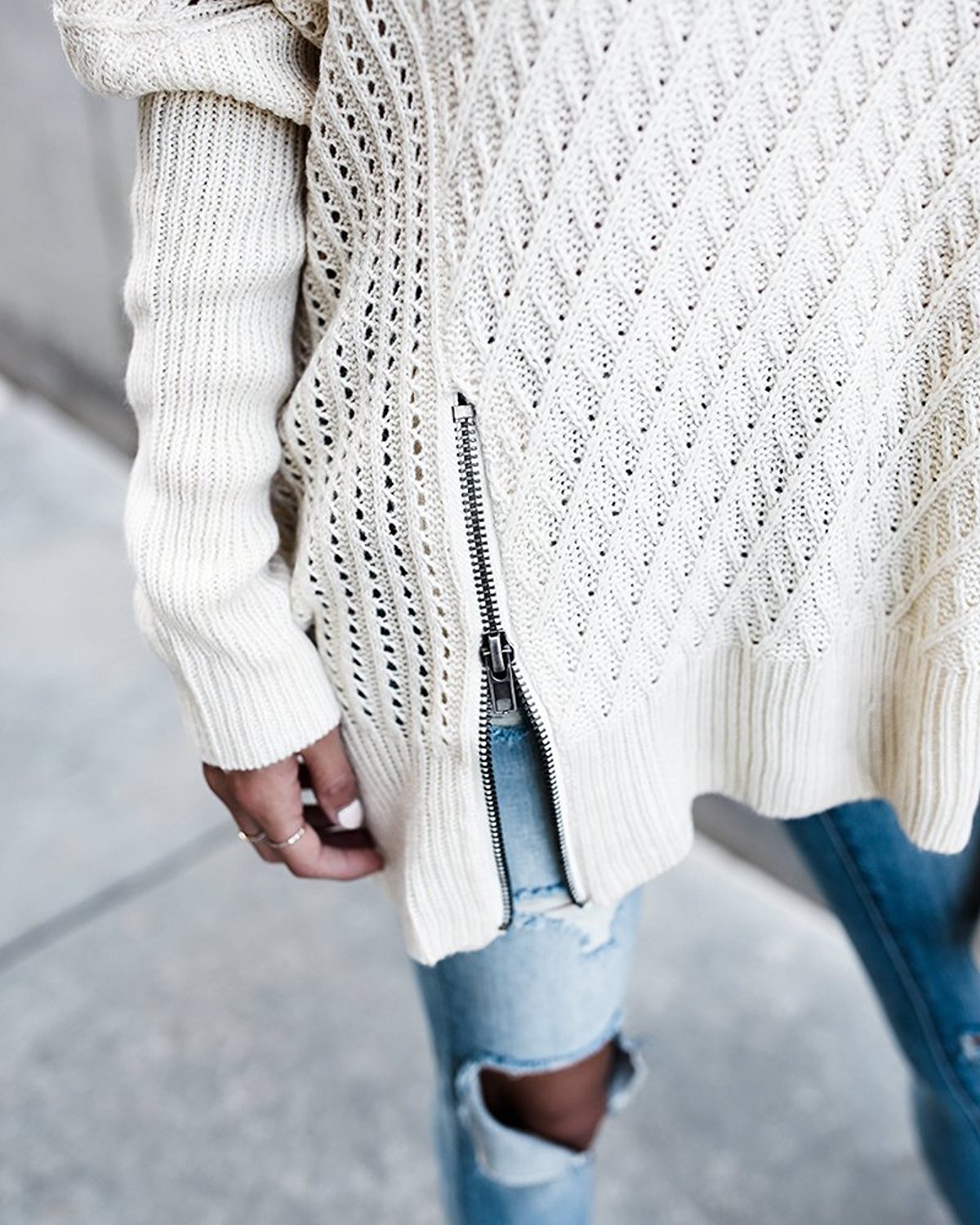 I am obsessed. Me and basically every other busy mom on the planet. A great tunic – the kind that covers your bum and hangs in a somewhat loose, but still flattering way – that's the dream. Throw a great pair of flattering leggings or comfortable high-waisted jeans on, and either cute slides or booties, and you've got the perfect uniform. And since, surprise, Amazon has such an amazing selection of totally cute tunics, I can't stop shopping. I mean seriously, thank goodness for Amazon — they have really cute tunics at crazy low prices and everything ships in two days or less so I can be in that shiny new tunic in no time.
So without further ado, and because I know you're just as obsessed with cute tunics as I am, I'm sharing my 18 current favorite go-anywhere cute tunics, all under $30 (and plenty under $15); but hurry, they're sure to sell out fast!
18 PERFECT GO-ANYWHERE CUTE TUNICS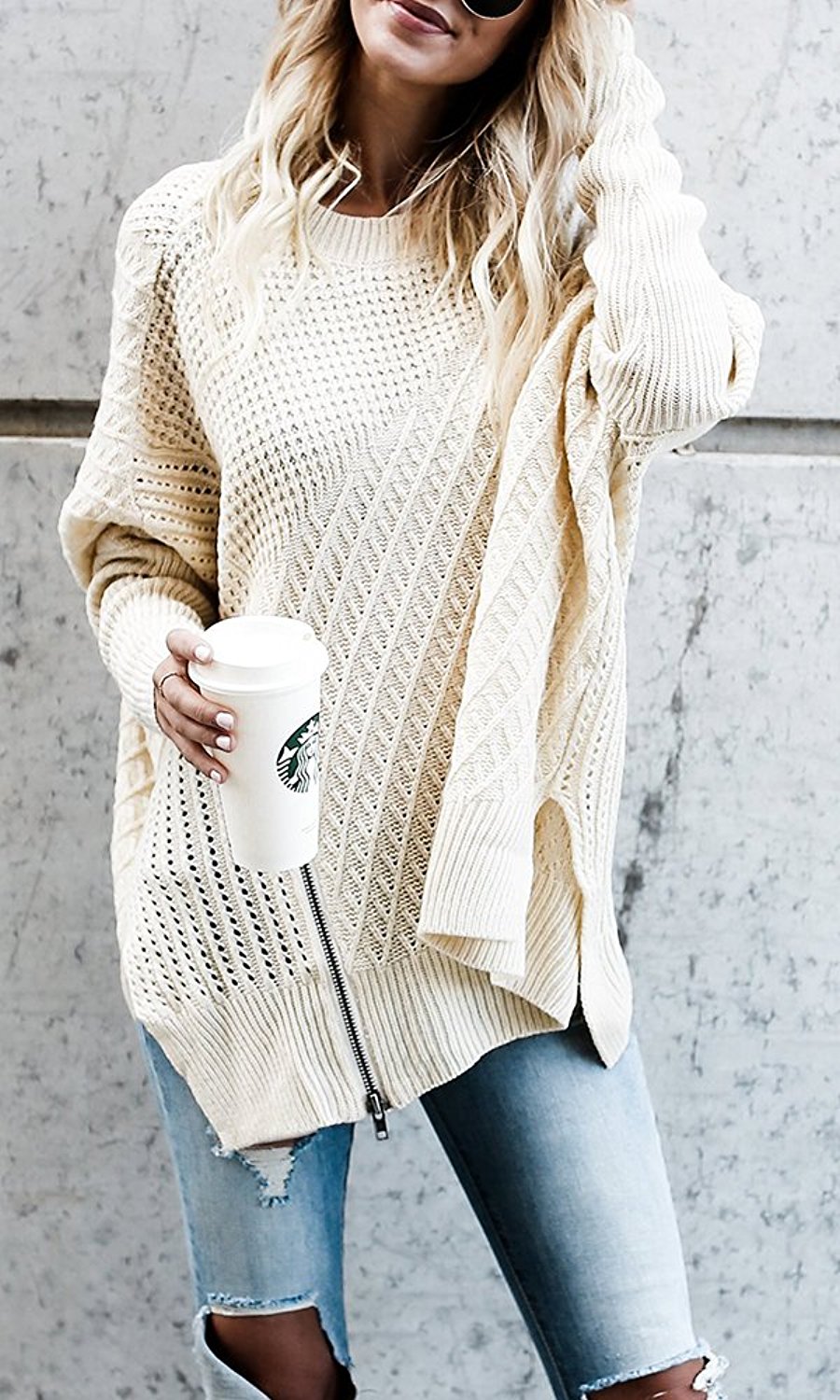 Oversized Batwing Sleeve Round Neck Patchwork Cable Knit Pullover Sweater (Comes in three colors, has the most adorable zipper detail, and is under $30!)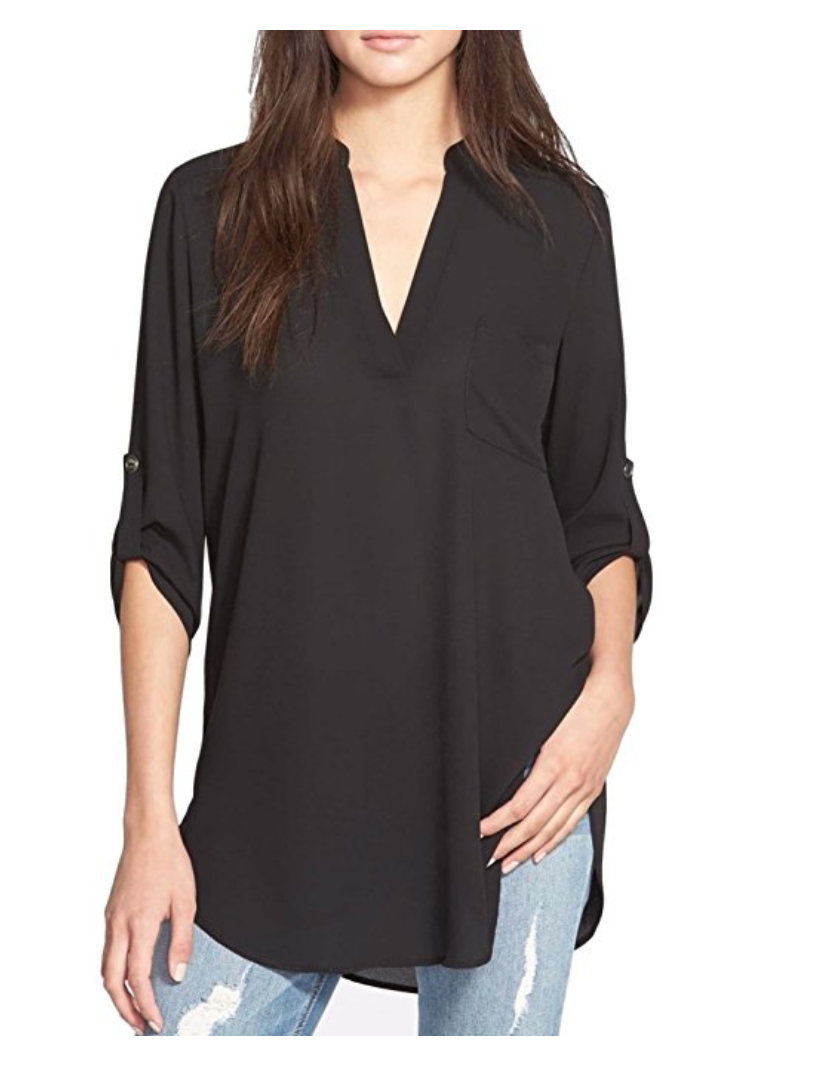 Roll Tab Sleeve Tunic – This one looks SO much like Nordstrom's ever-popular version, but this one is just $16.88!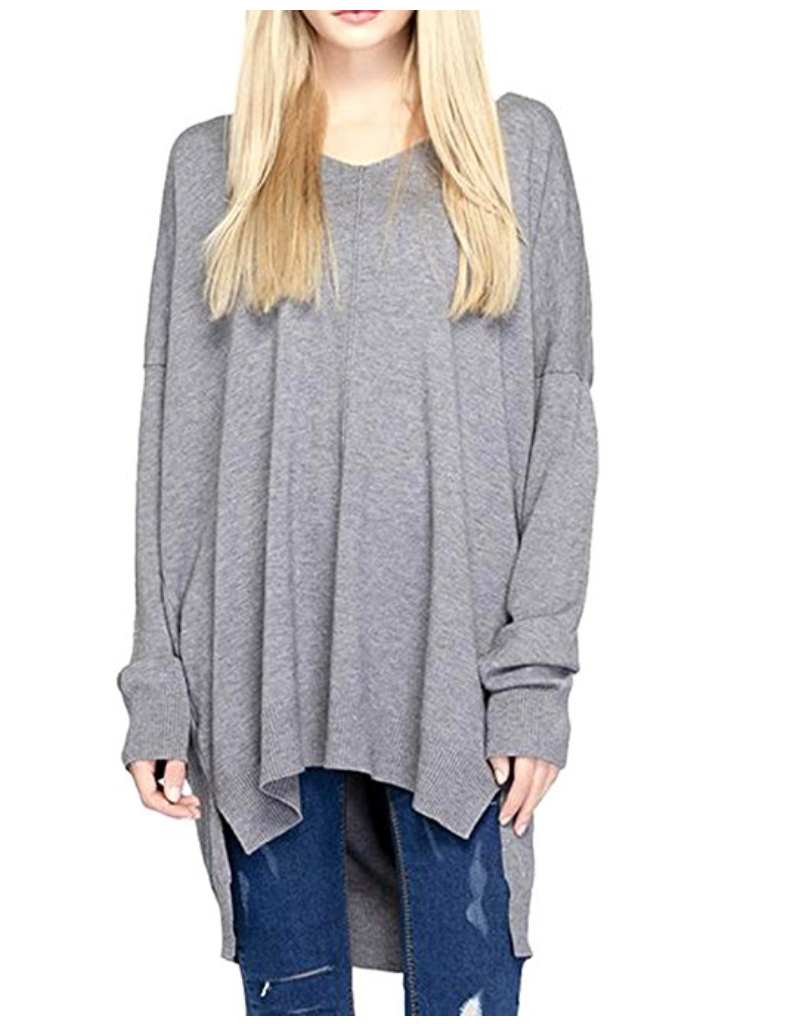 Love this deep v-neck long sleeve hi-low pullover sweater. (And it's under $17!)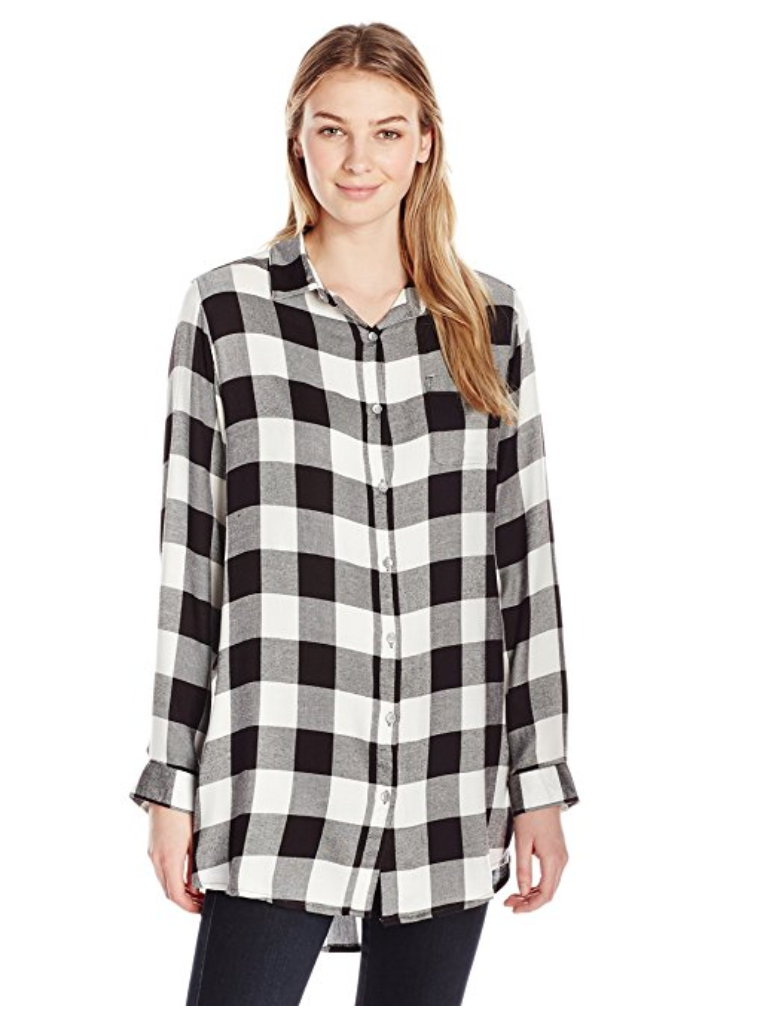 Long Sleeve Magnolia Plaid Tunic, $24.99 (So many cute plaid prints and colors available!)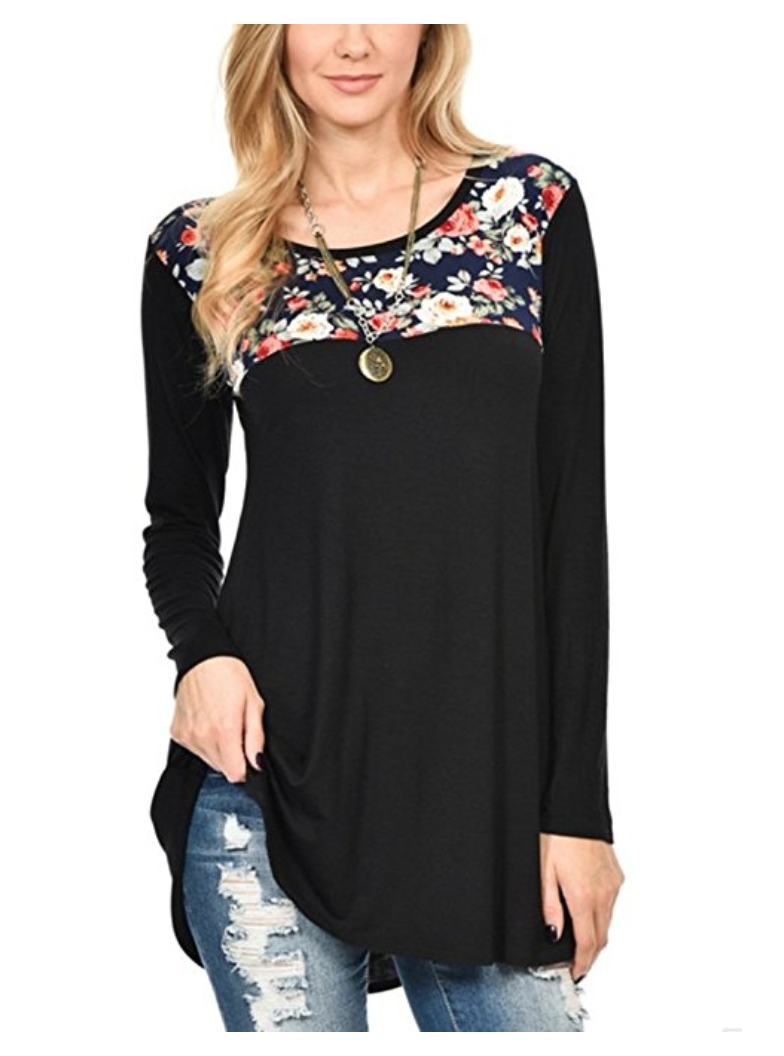 Floral Print Patchwork Long Sleeve Scoop Neck Swing T Shirt Tunic, $14.99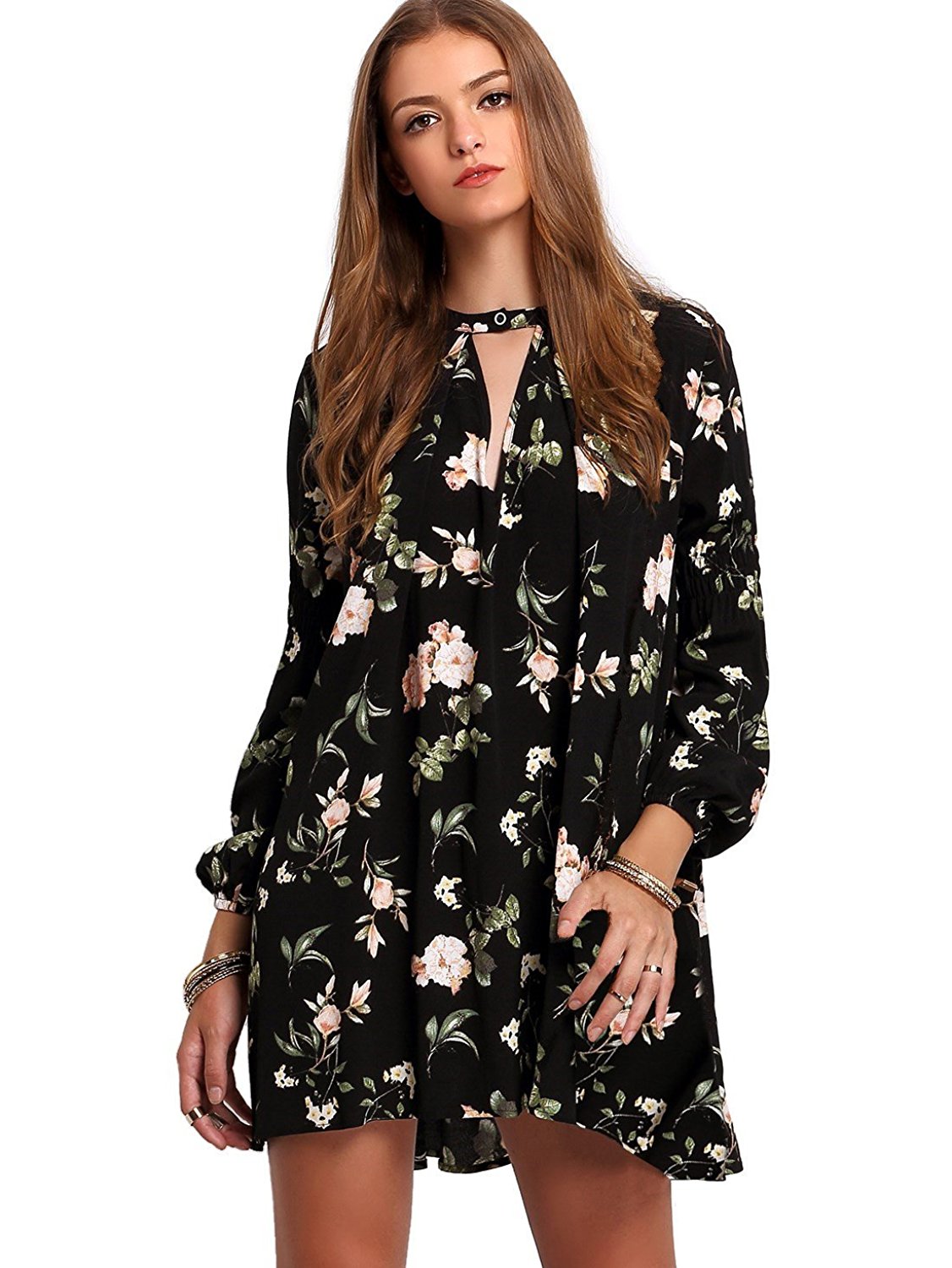 Bohemian Long Sleeve Floral Print Tunic Dress, $19.99 (I have – and love – this exact tunic!)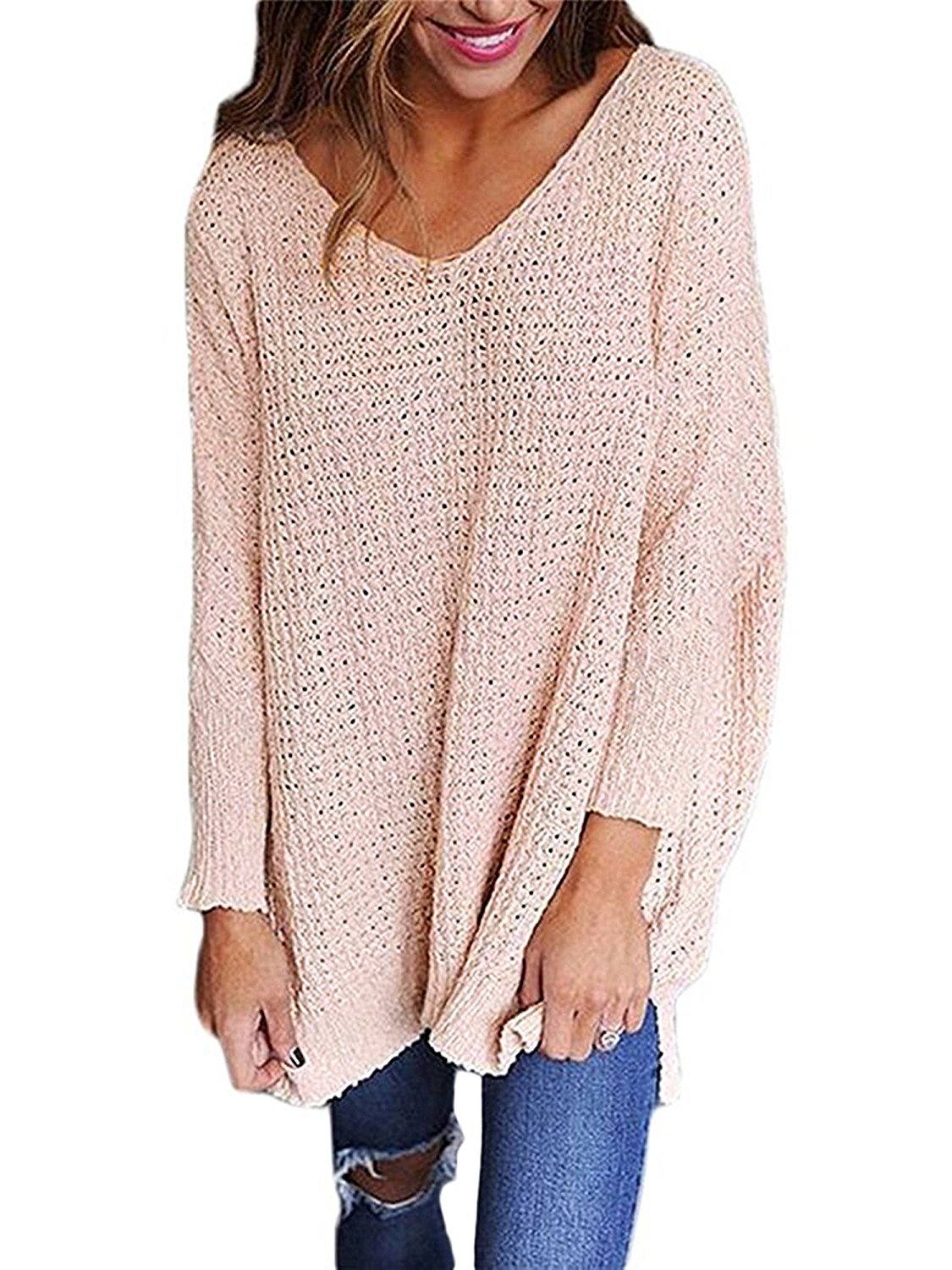 V-Neck Oversized Knitted Baggy Sweater Top Jumper Pullover (This one comes in several pretty colors and in some sizes, is just $12.99!)
Notch Neck Long Sleeve Button Down Loose Tunic Blouse, $13.99 – $20.99 (Comes in plenty of colors!)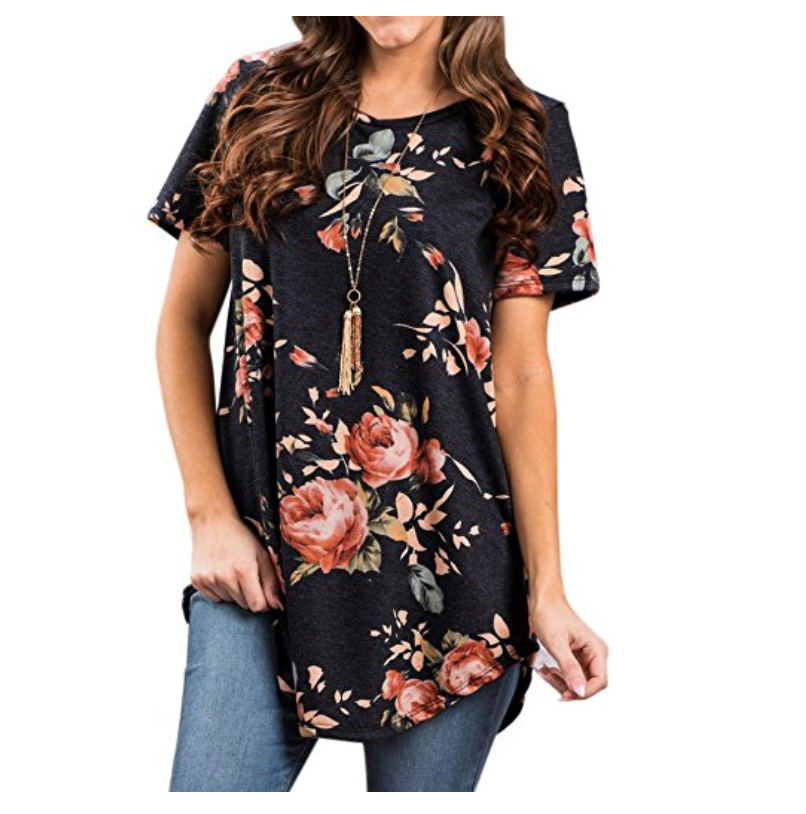 Round Neck Short Sleeve Floral Print Asymmetric Hem Shirt Top, $12.99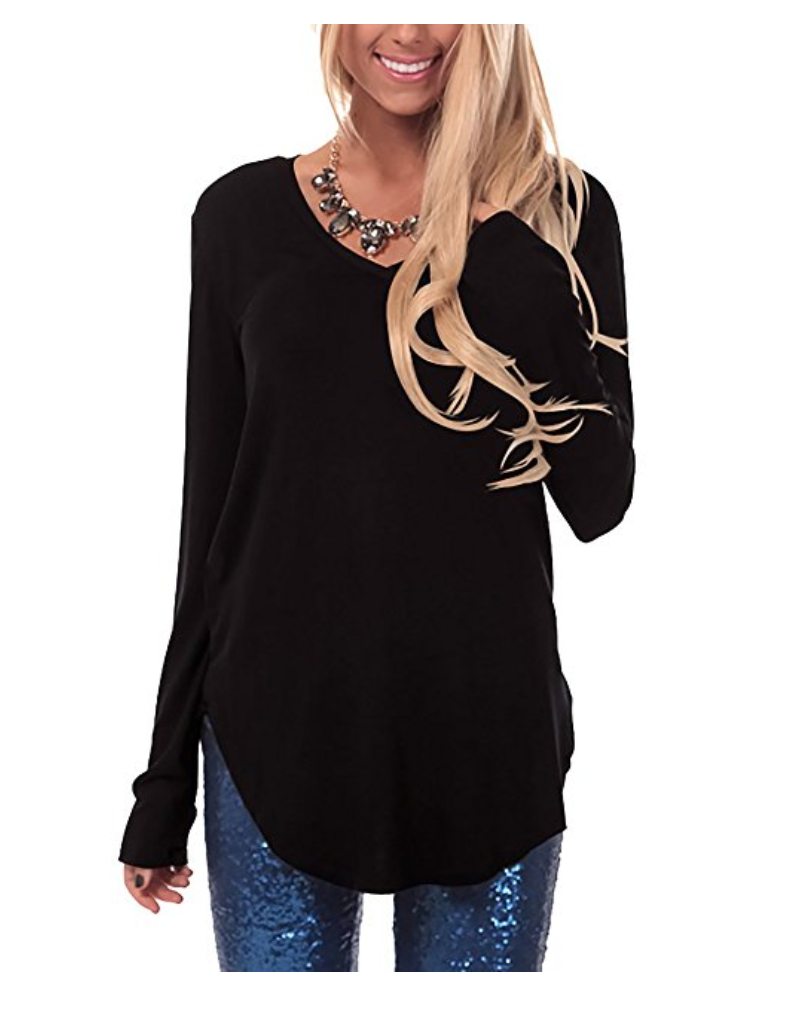 Casual Long Sleeve Tunic Top (At $12.99 this is such a great basic!)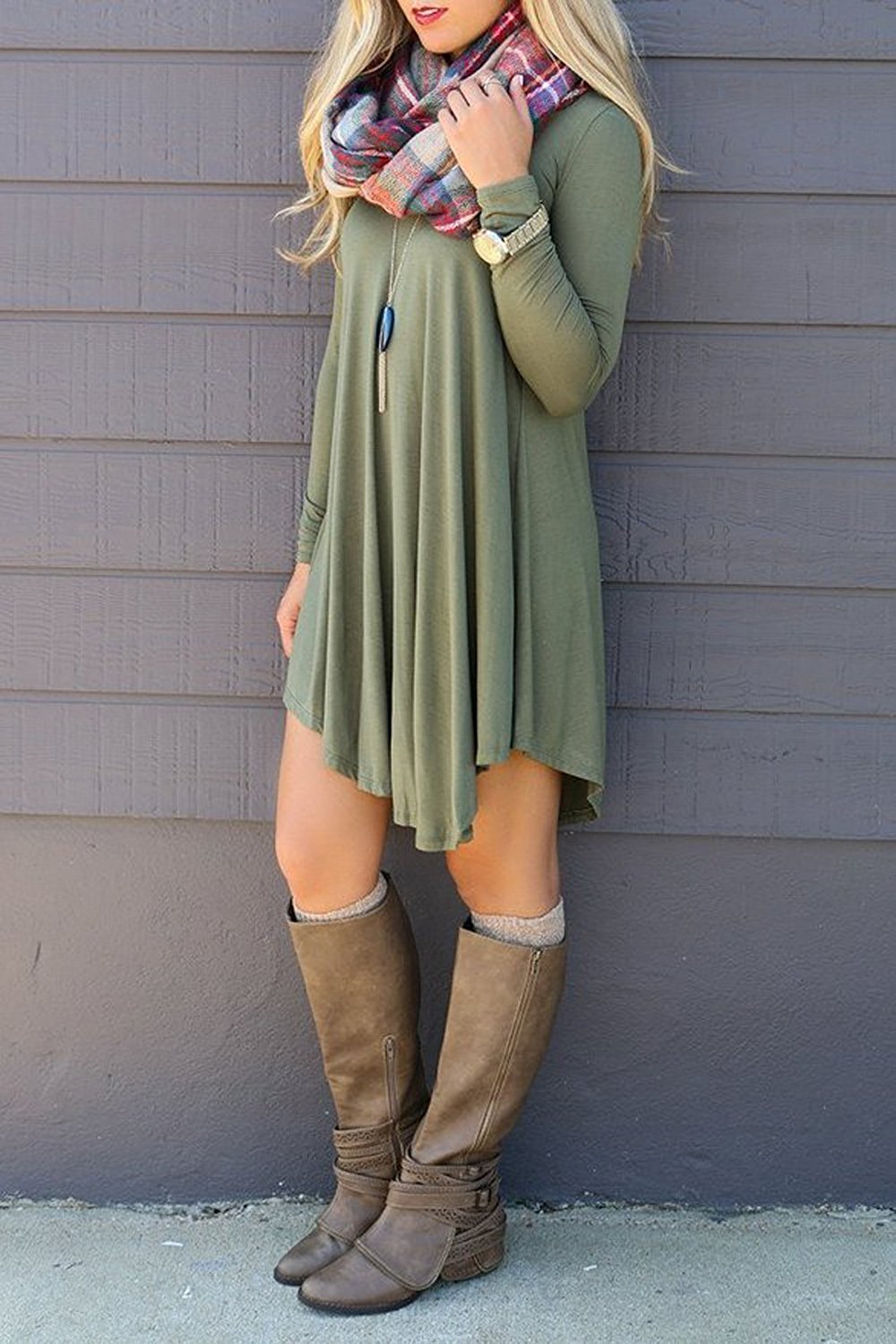 Casual Asymmetrical Tunic T-Shirt Dress, $9.99 – $16.99 (If you like the tunic top look, but want a bit more length, this t-shirt dress is perfect. Plus, it comes in SO many different colors and varying sleeve lengths.)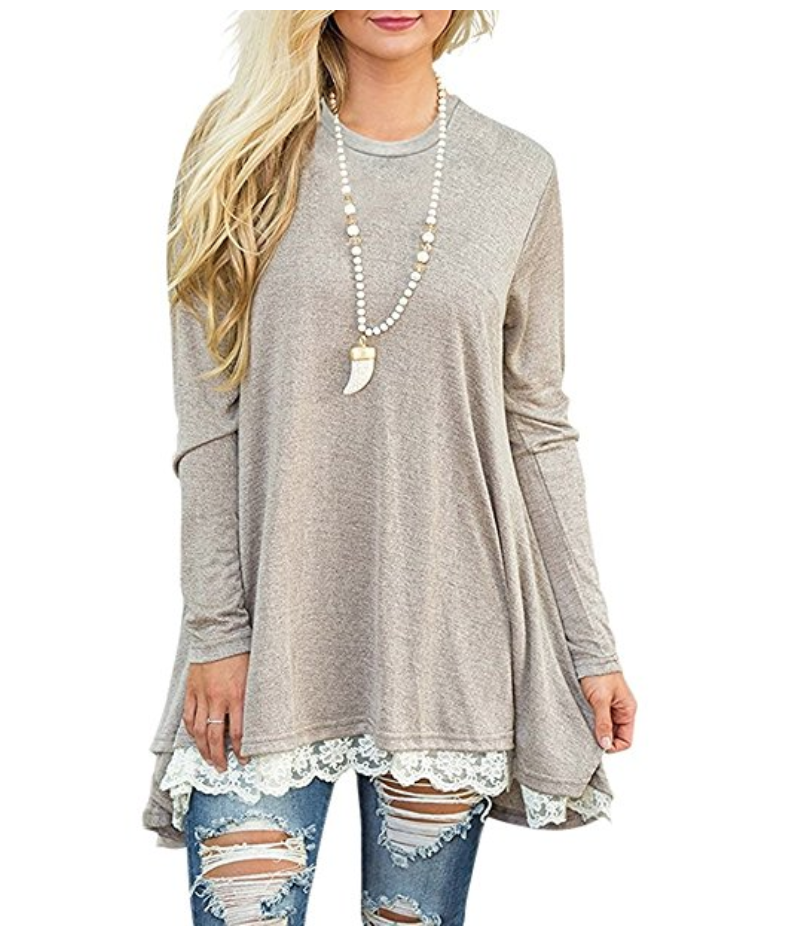 Lace Hem Long Sleeve Tunic Blouse, $10.99 – $15.99 (Plenty of colors and under $15! And there's also a version with buttons.)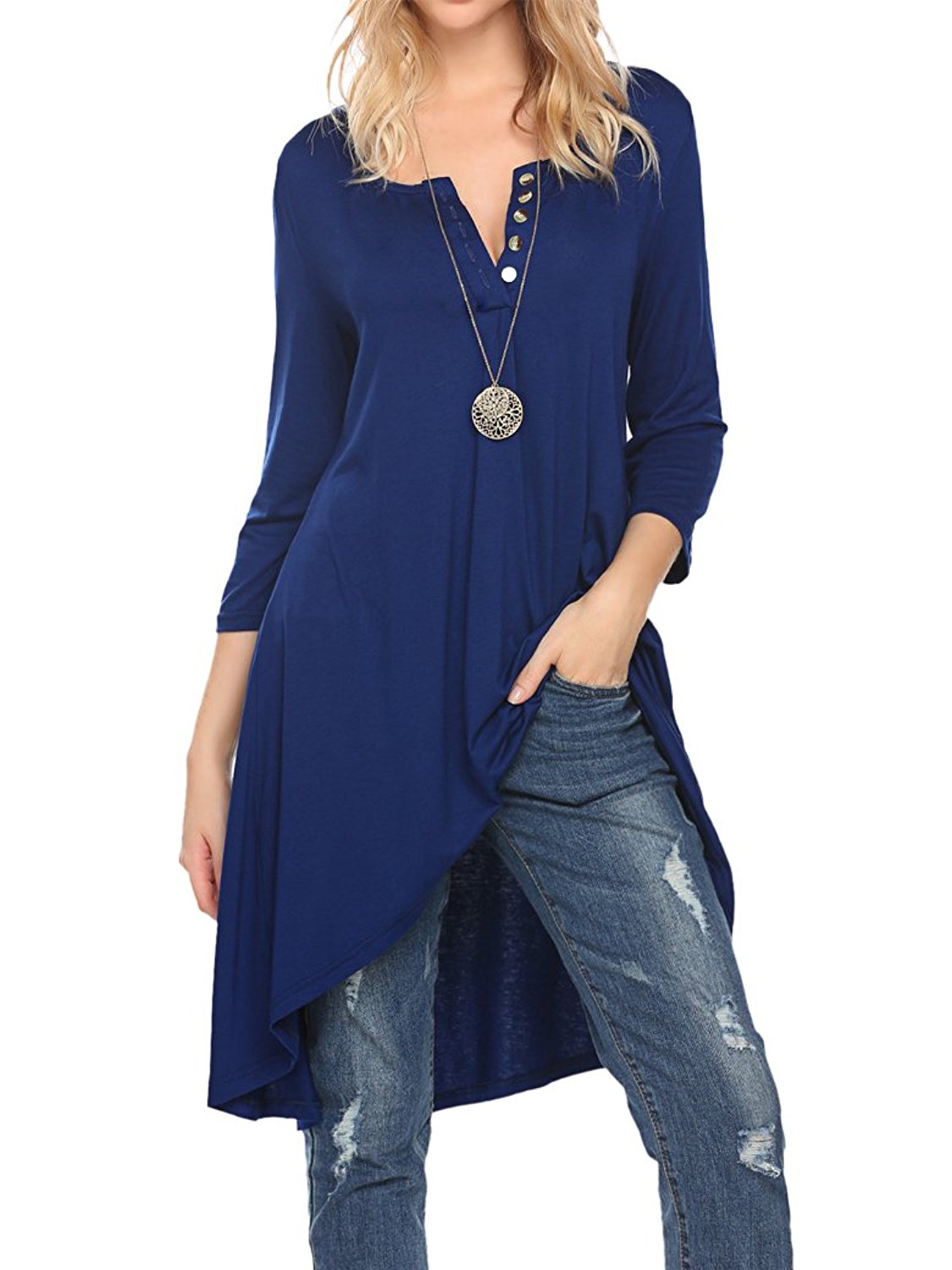 Half Sleeve High Low Loose Fit Casual Tunic Tops Tee Shirt Dress, $15.99 (And comes in a ton of colors!)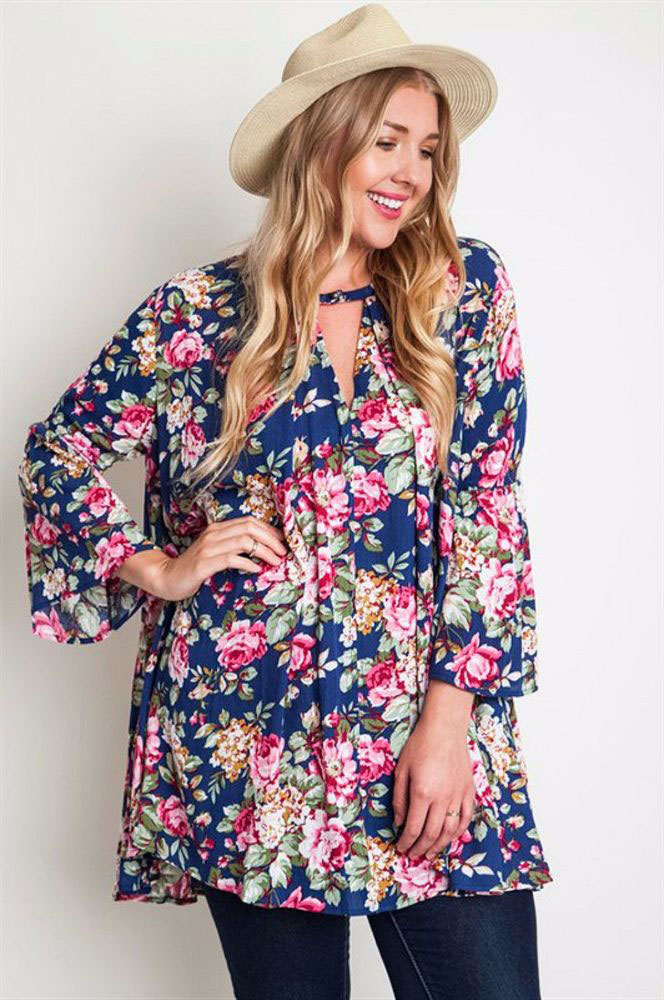 Boho Floral Print Hippie Dress Tunic with Keyhole Neckline and Bell Sleeves, most under $27 (So many pretty patterns and colors available!)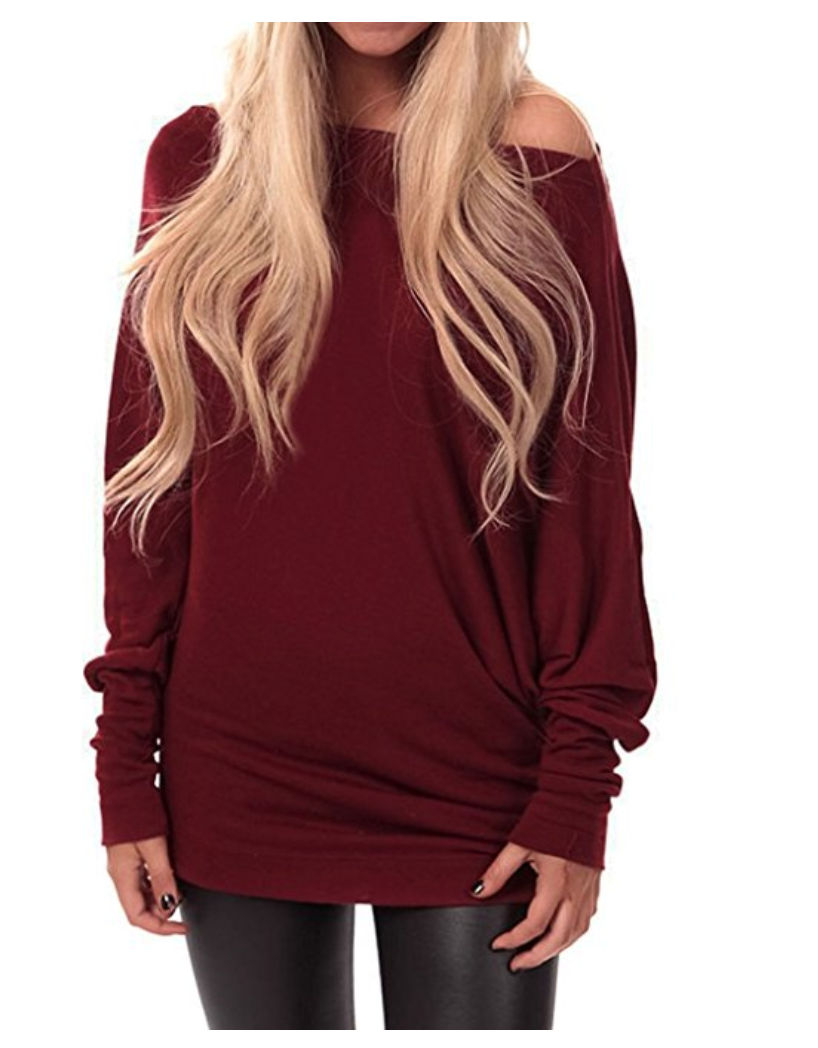 Off Shoulder Tunic, $14.99 – $15.99 (Also comes in grey, black, and white.)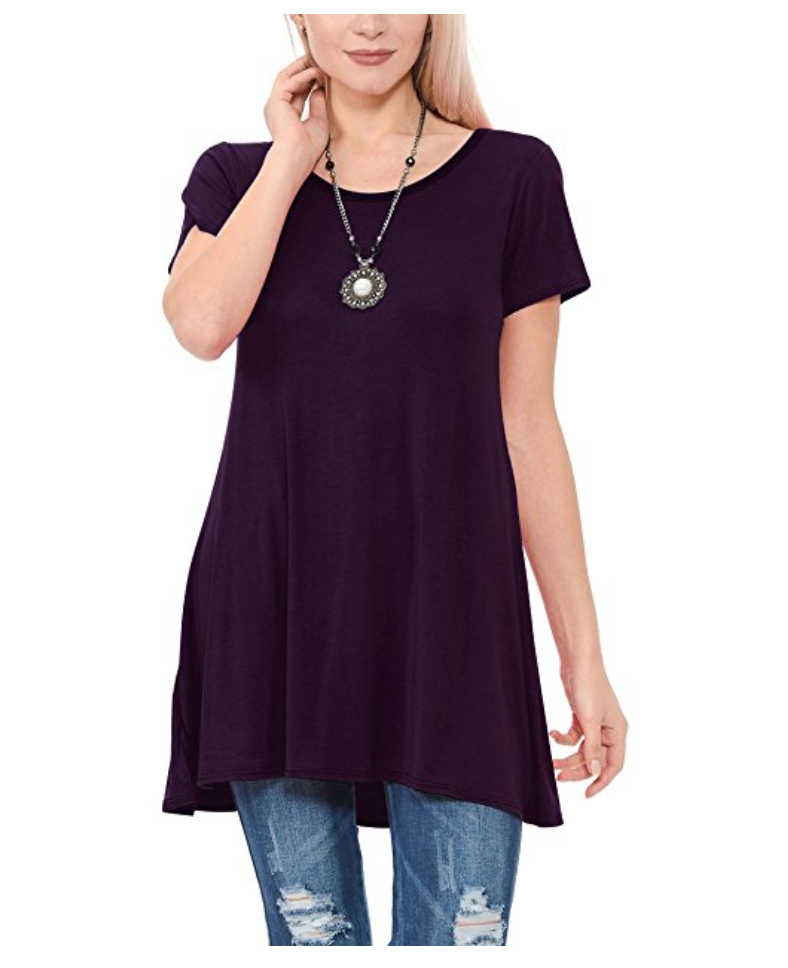 Tunic Short Sleeve Scoop Neck Loose Fit Casual Top, $9.99 – $15.99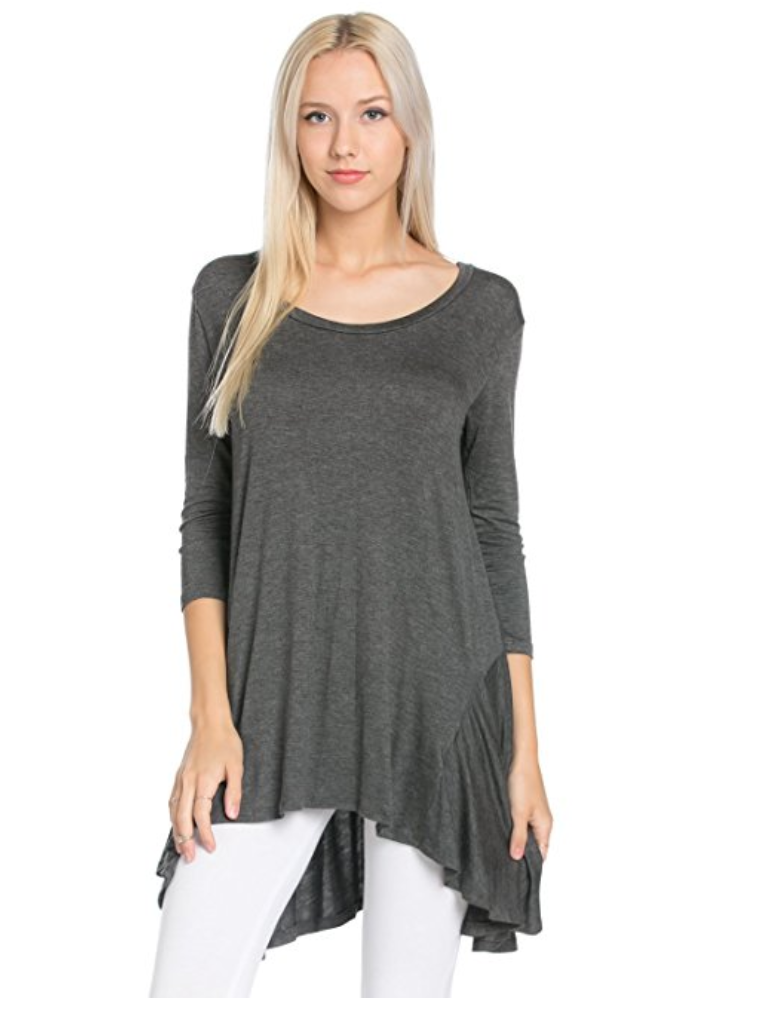 3/4 Sleeve Comfy Loose Fit Long Tunic Top (This one is just $6.49!)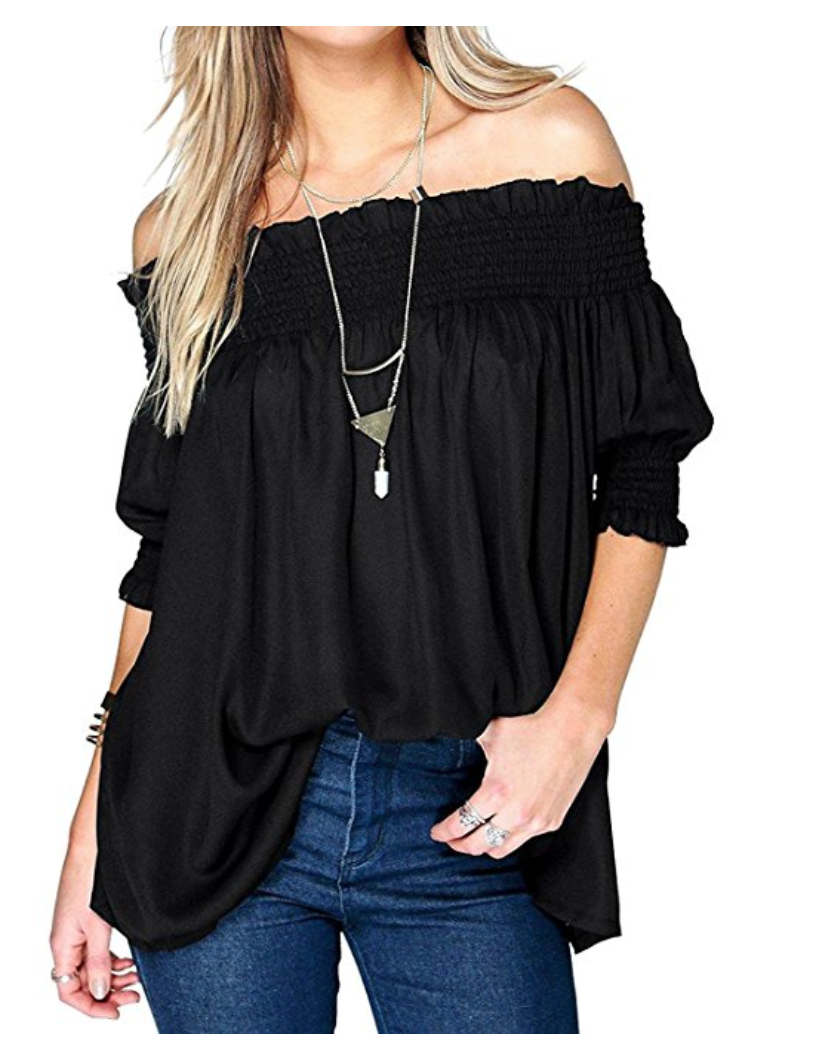 Off Shoulder Blouse (This breezy tunic top comes in so many pretty colors and is just $15.99.)
Are there any awesome go-anywhere cute tunics you swear by? Any amazing Amazon finds lately? I'm always on the lookout.
Cover Photo: Oversized Batwing Sleeve Round Neck Patchwork Cable Knit Pullover Sweater
This cute tunics post contains affiliate links, which means that if you click on one of the product links, I'll receive a small commission. Thank you so much for clicking through and helping to support this little blog business of mine! Read more about our site, privacy, and disclosure policies here.