Okay, okay, it only took me an extra week-ish to get these snow days photos up; but they were just too cute not to share. Snow is still such a novelty for us – being from Miami – and even here in North Carolina, where it typically only snows maybe twice a winter; let me just say, we got TONS of snow this time around. We had around 10 inches of snow, and the snow was so thick and fluffy that it came up nearly to Scarlett's knees when we walked through it.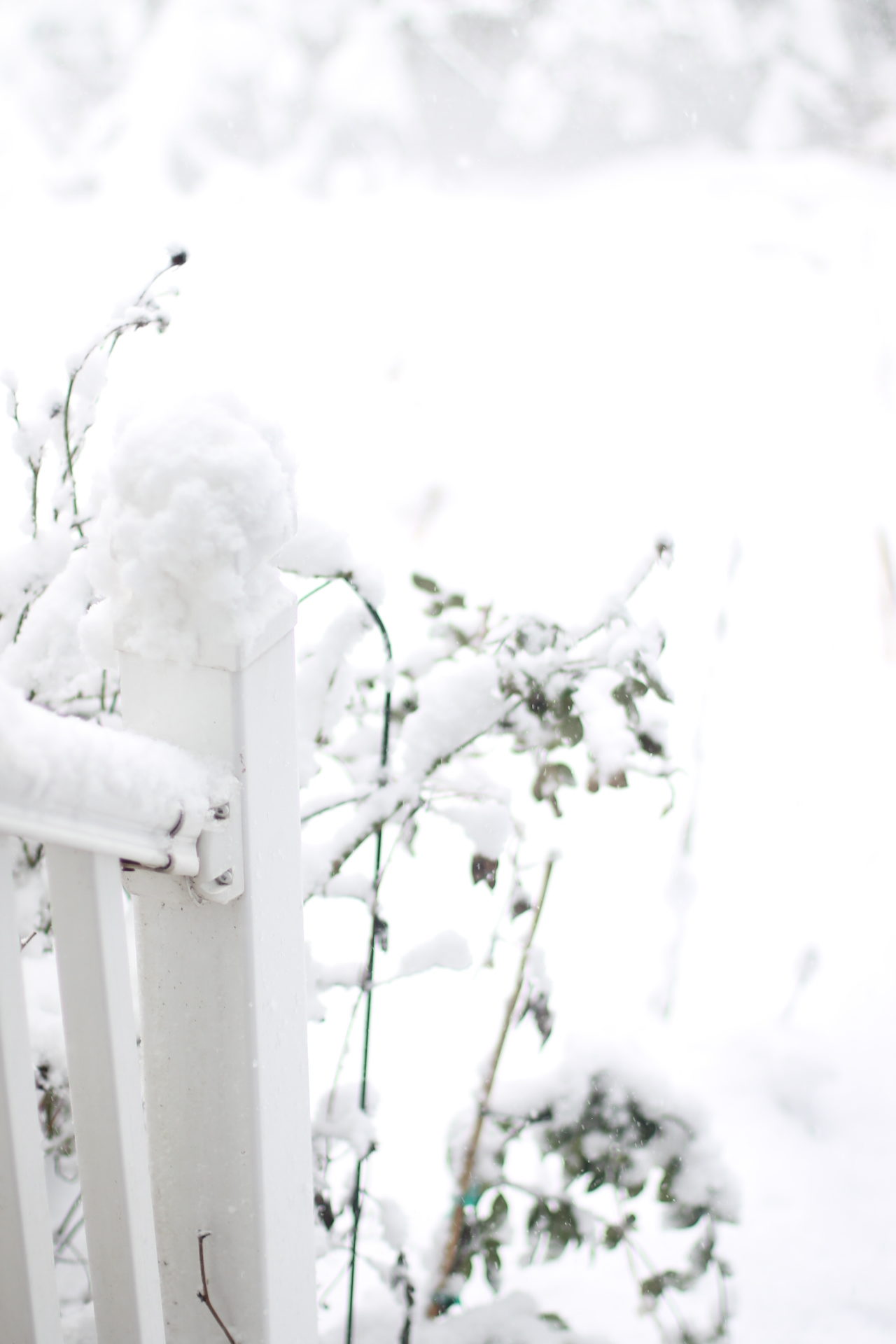 I should also mention that in North Carolina, when there is even so much as the slightest hint of snow, absolutely everything shuts down. Parents frantically search for things like bread, milk, and plastic sleds in the stores, in anticipation of the days-long cold-strike their kids' schools will surely go on. The panic sets in, and once that first tiny piece of snow hits ground, the city becomes a ghost town. It's kind of amazing in it's cold quiet.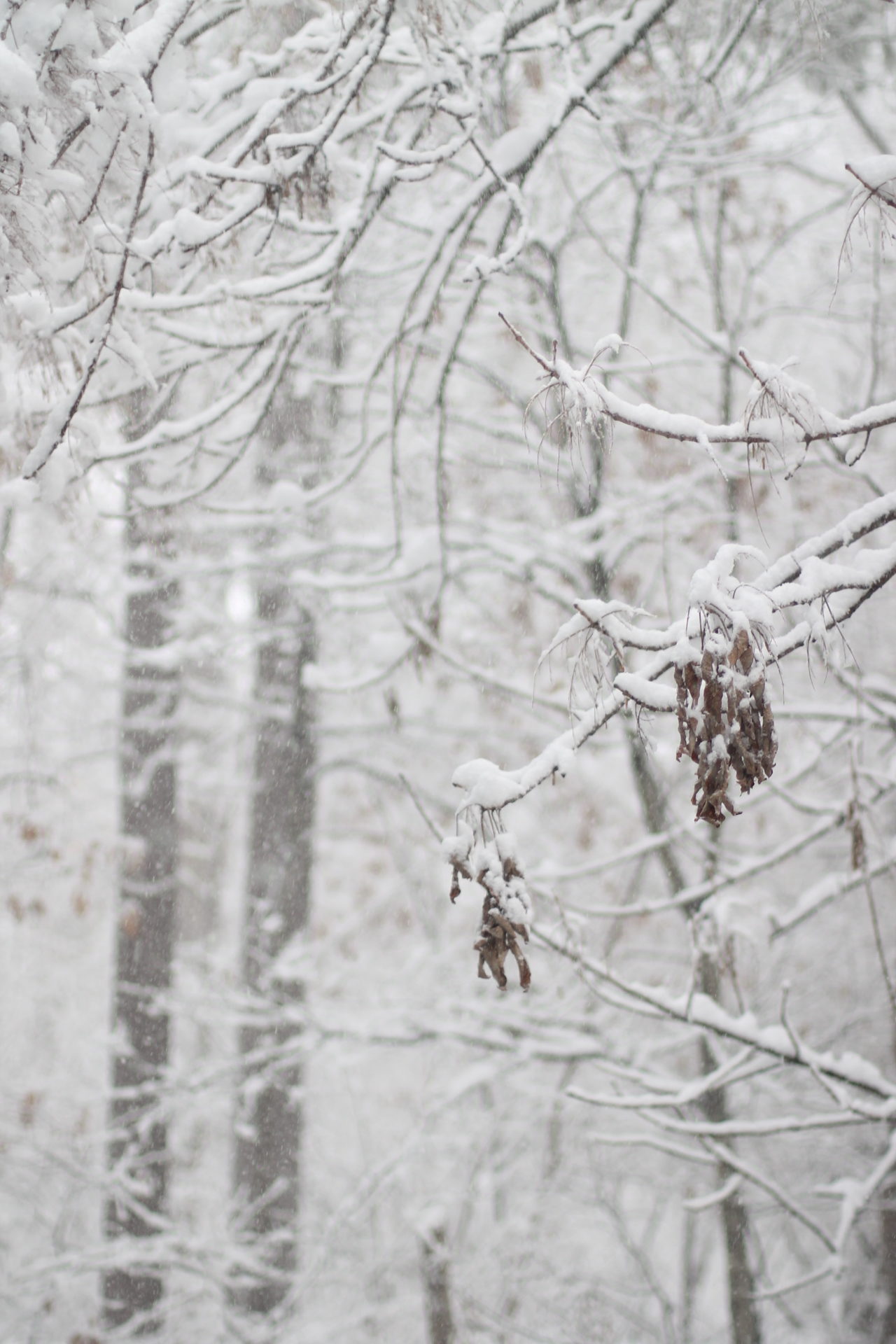 There's something about snow days that makes me feel like a kid. It instantly transports me back to trips on winter break with my family. When it would snow, my brothers and sister and I would wake up at the crack of down to press our noses against the glass of the windows, waiting for our parents to wake up and say we could go out and play. You could literally smell that the snow had arrived.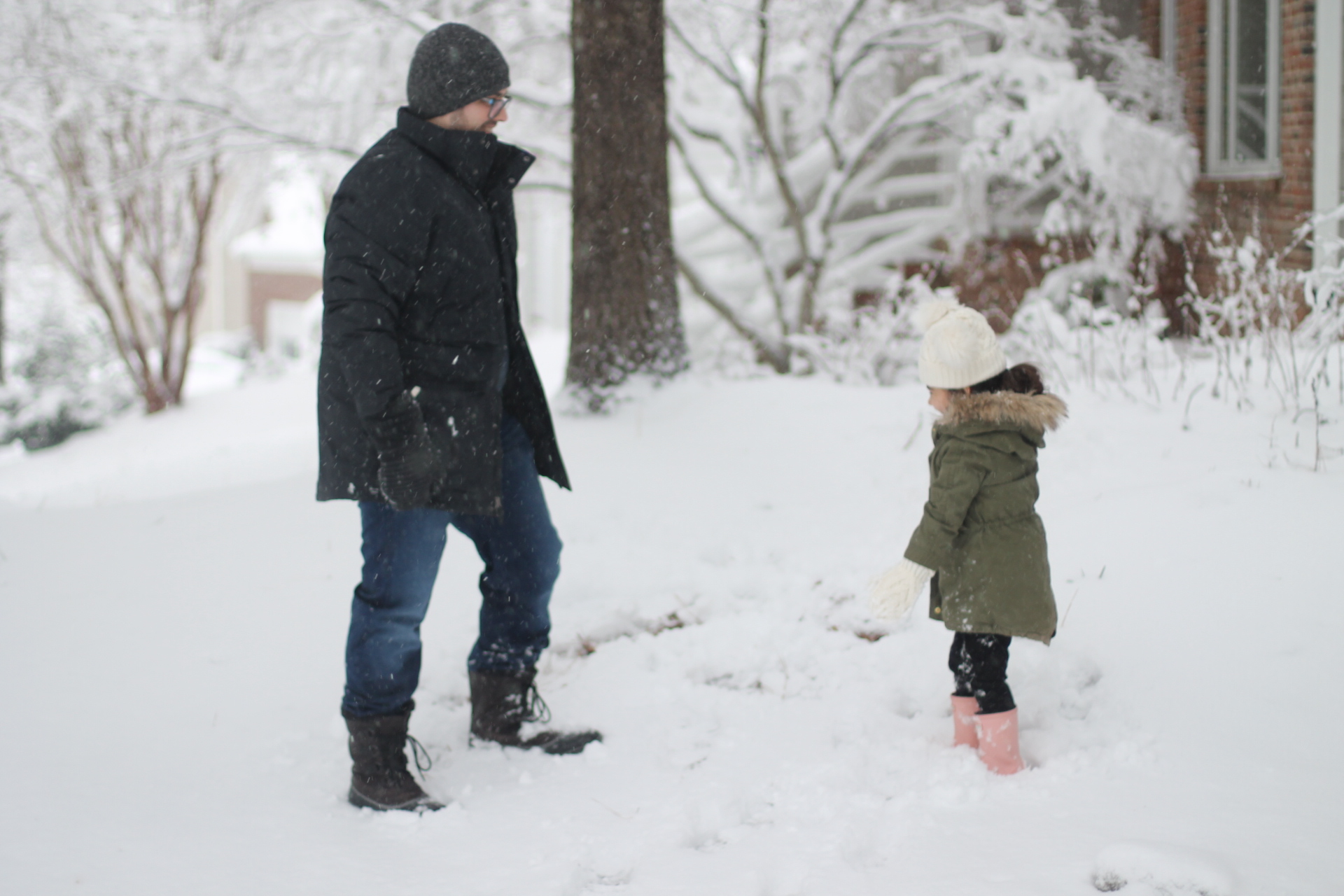 And it's no different now that I'm a "grownup." The same excitement is there, only now, it's coupled with the joy I get when watching Scarlett shriek with delight over the fluffy flakes falling fast and hard outside her bedroom window. It's good stuff.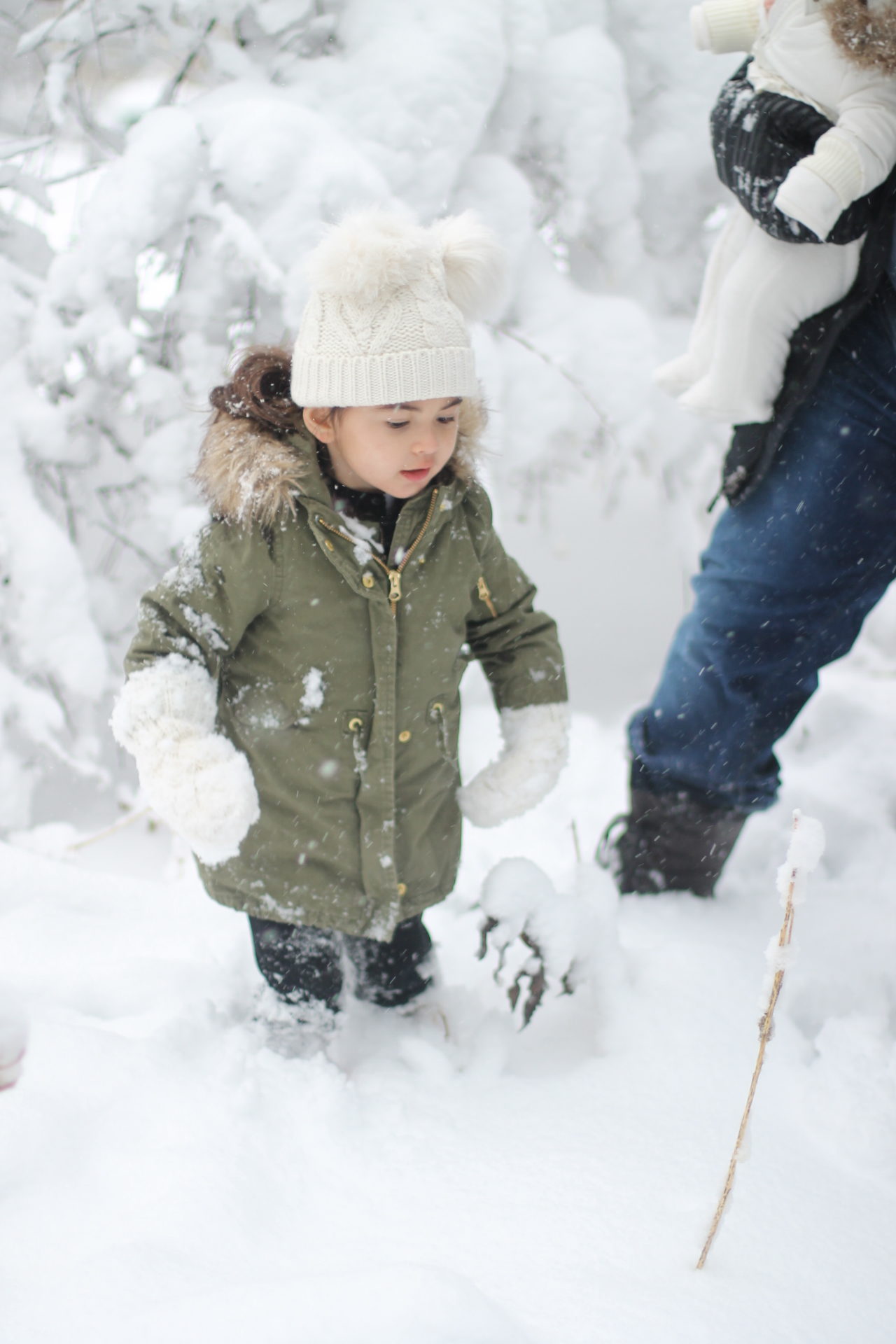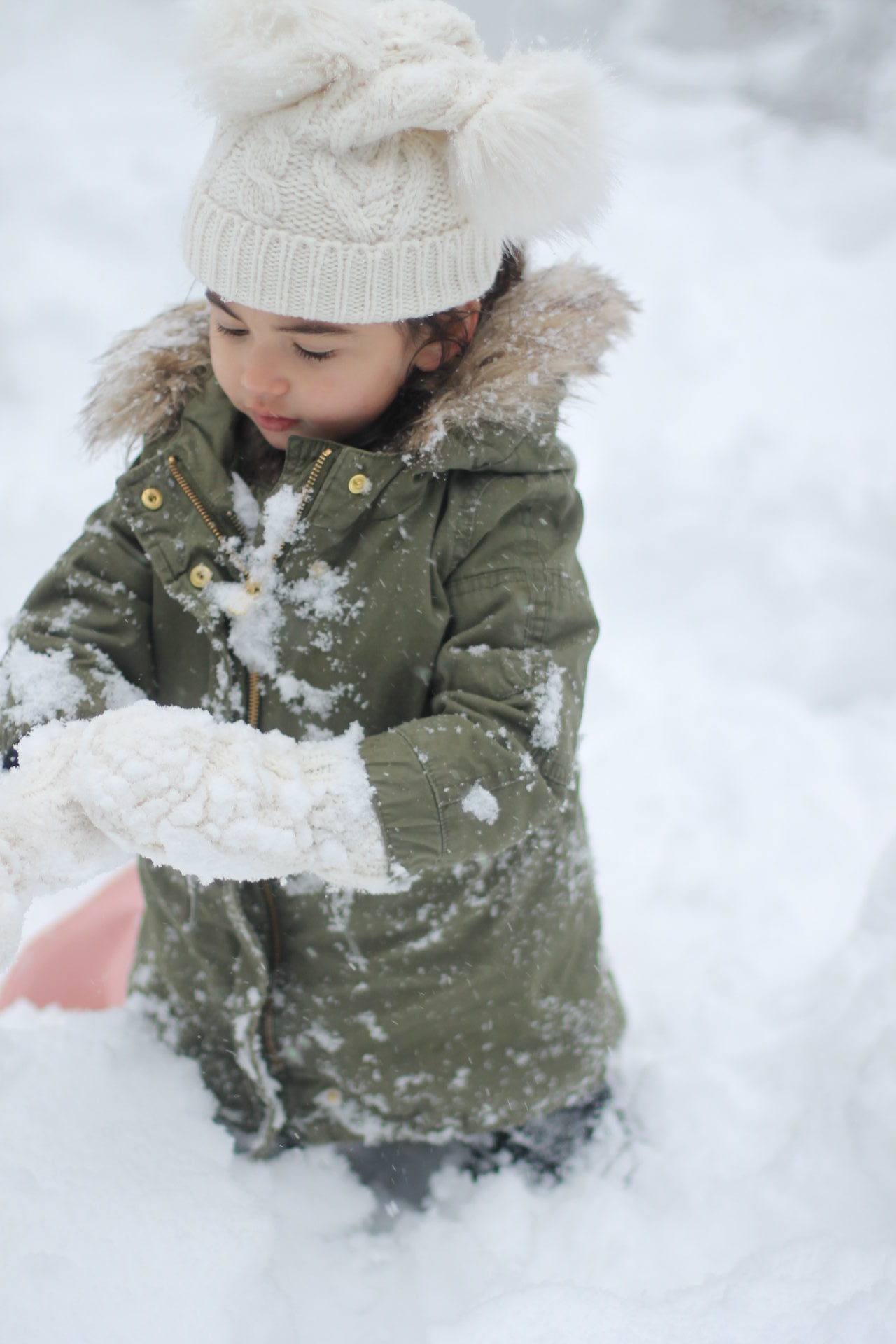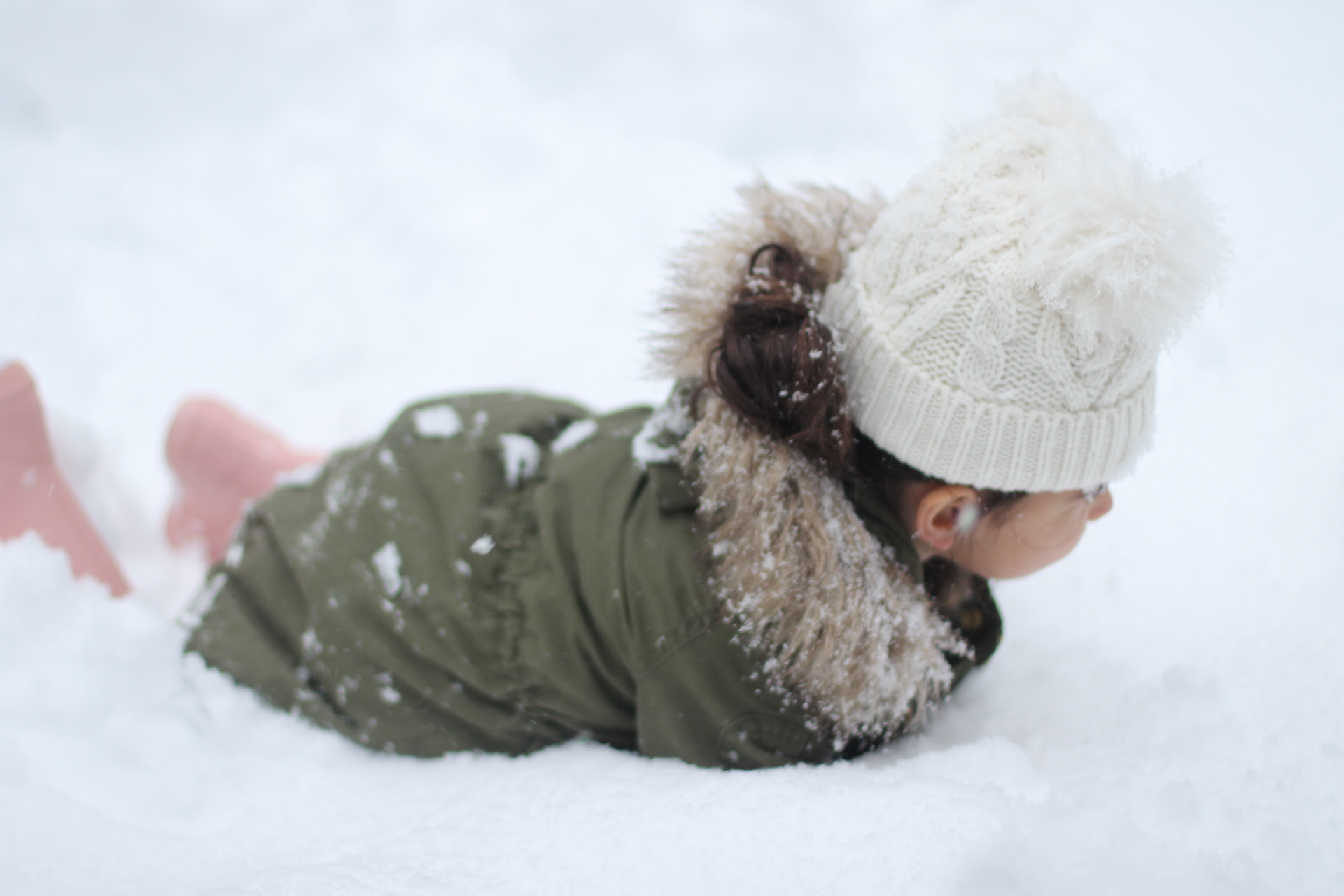 The first snow day we could only go out for maybe fifteen minutes because it was snowing so much.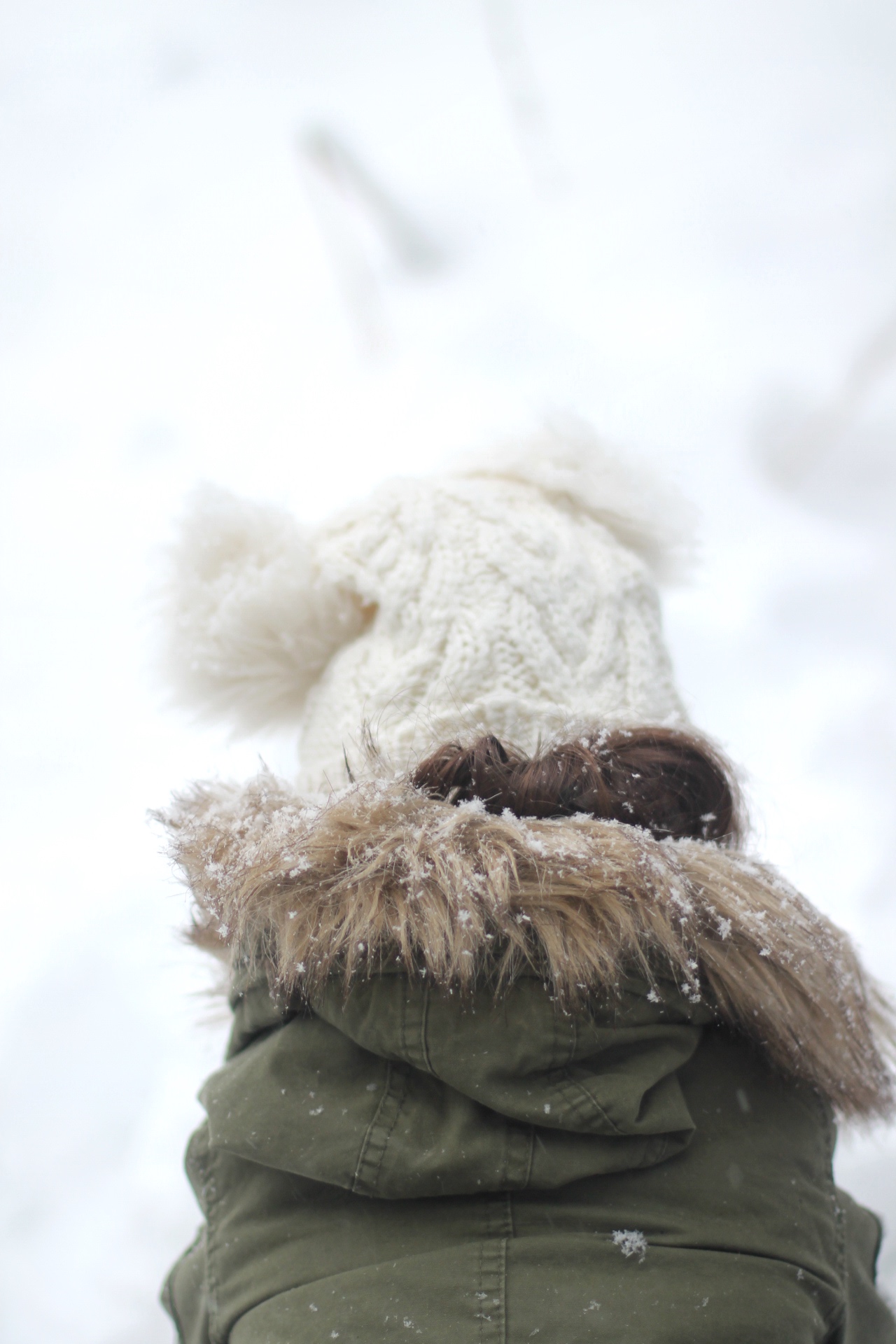 But by day two, the weather was crisp and cold, and the snow was that perfect fluffy, but still dense, consistency. We built tiny snowmen and Scarlett rolled around in the snow like a wild puppy. Emme stared at the snow in wonder. Though poor baby could barely move, I had in her in so many layers under that snow suit. 😂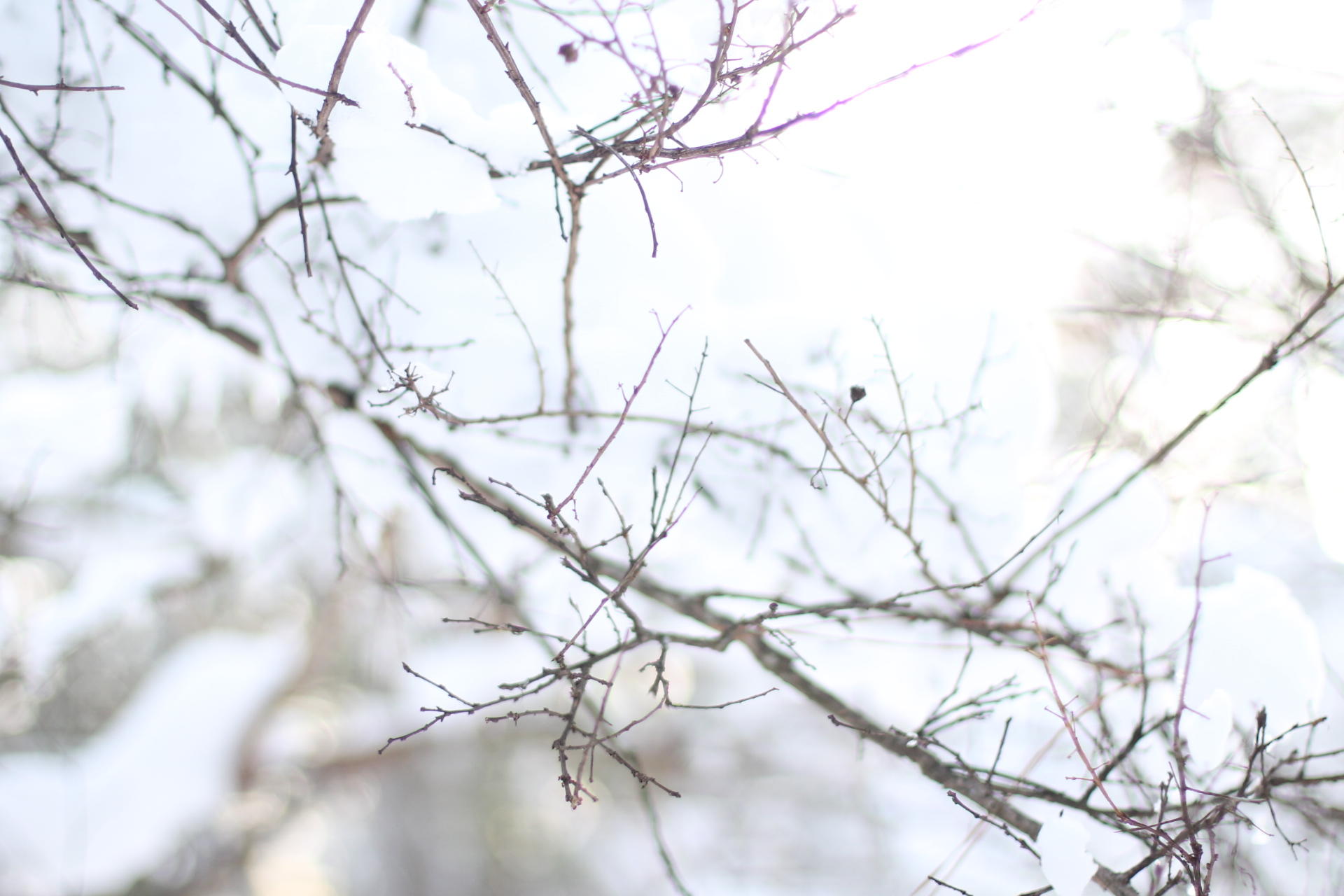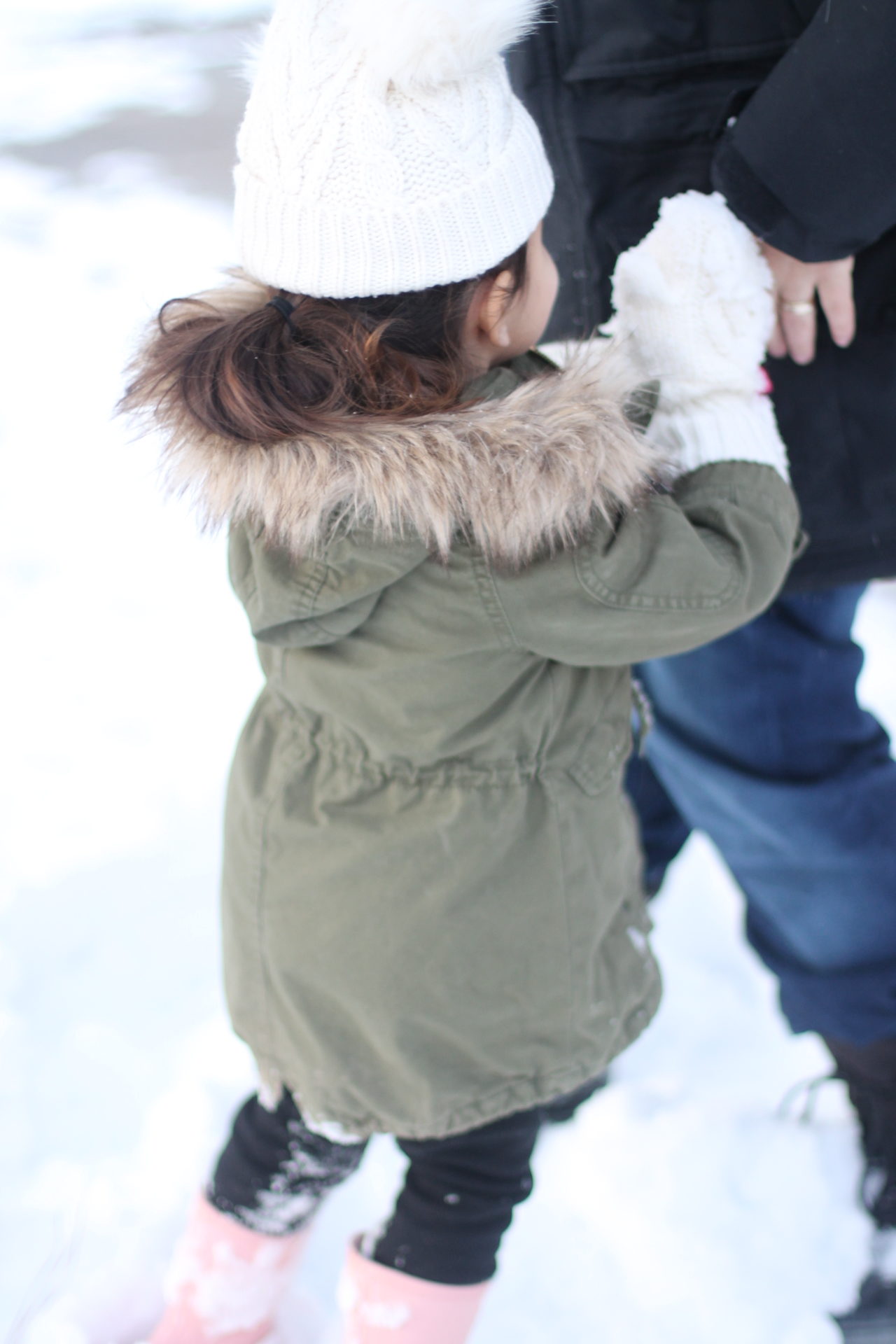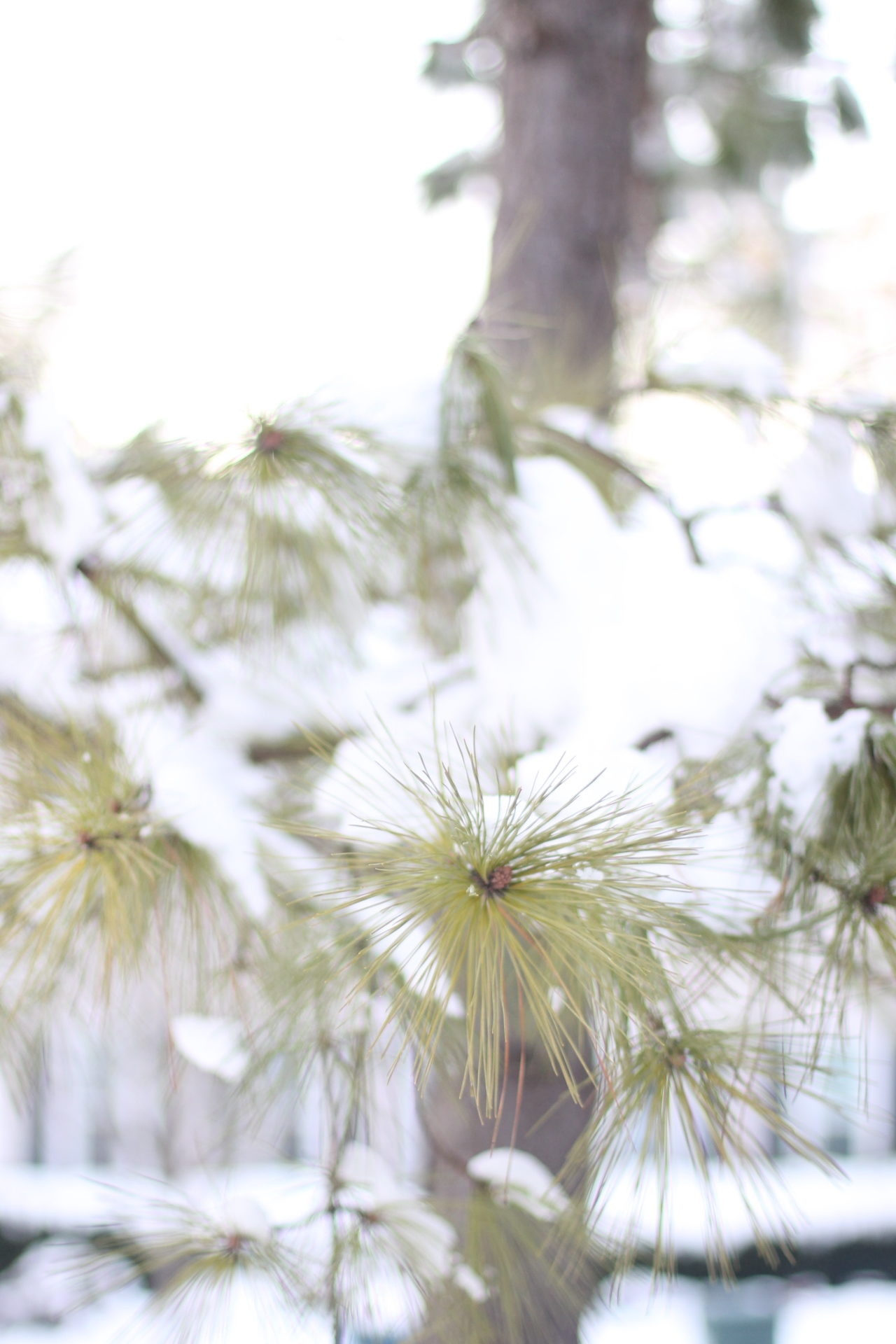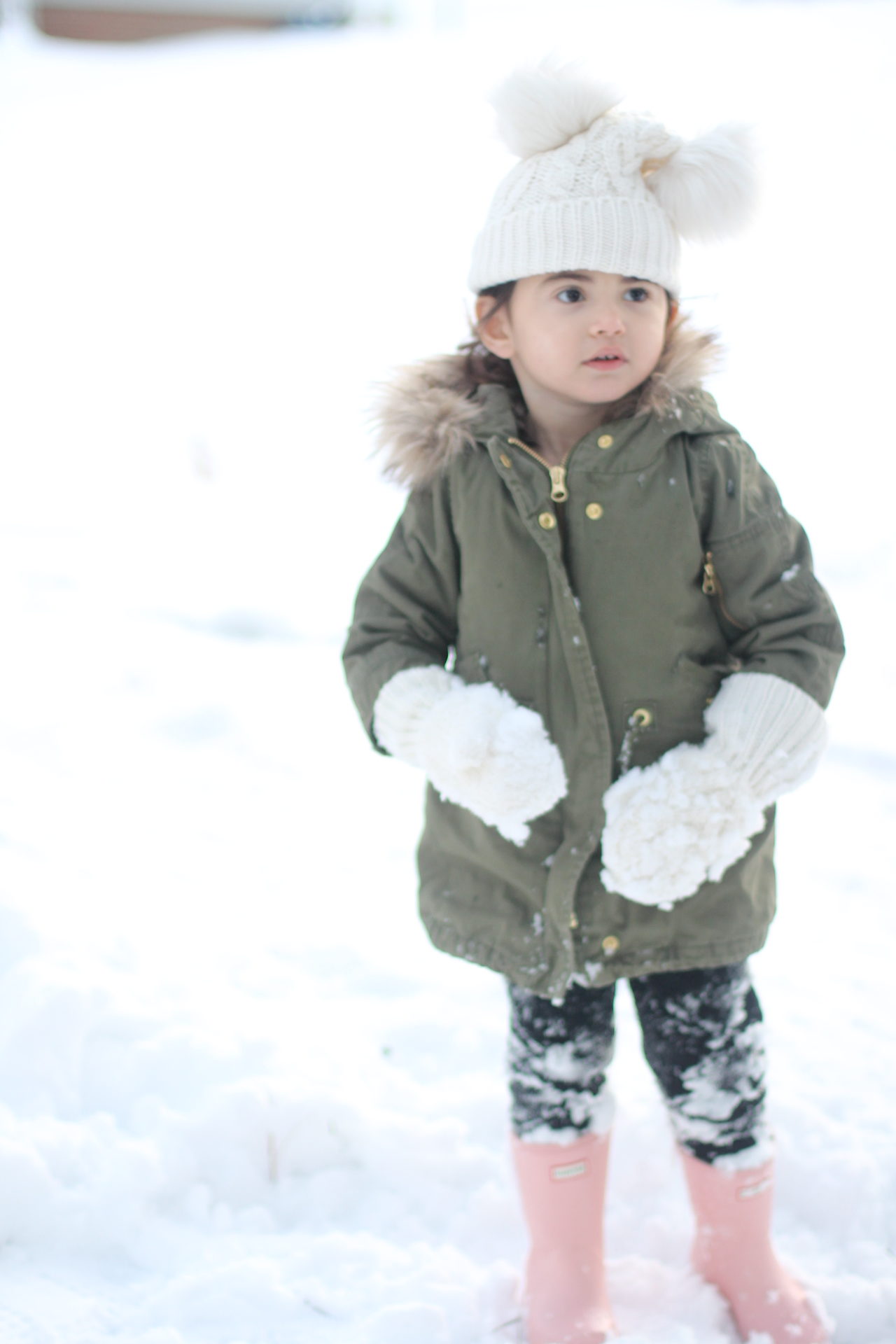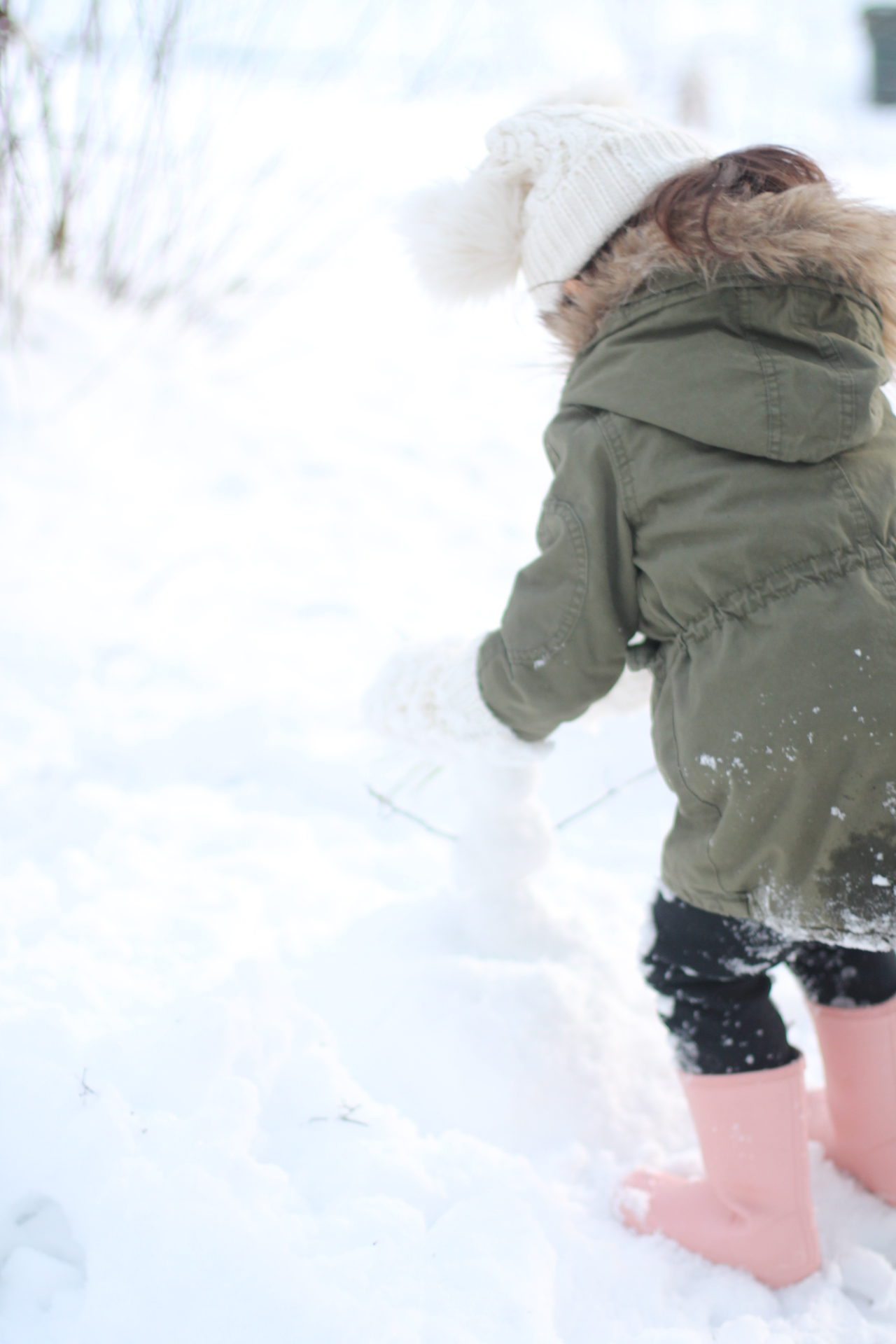 Scarlett was determined to create only the tiniest of snowmen.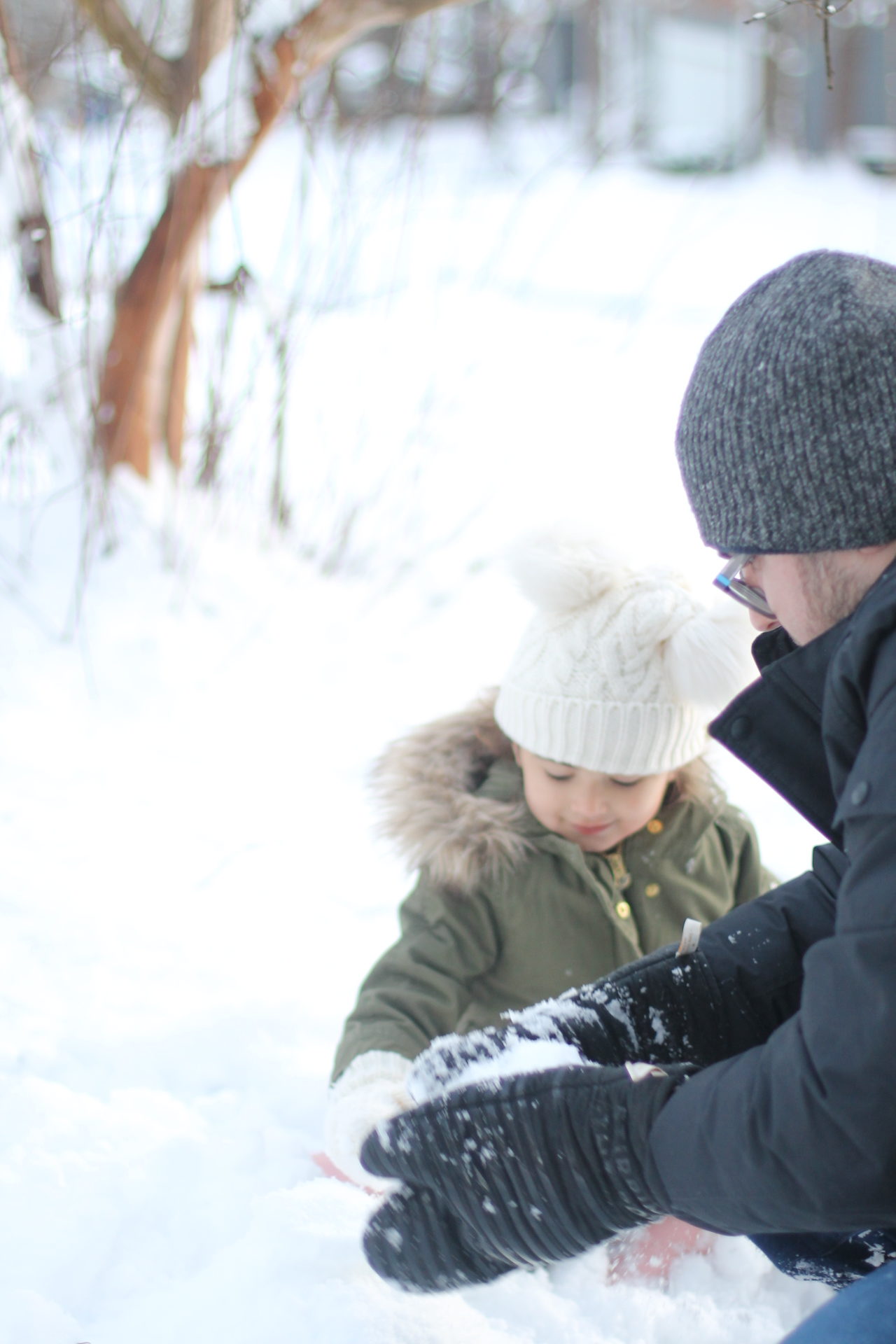 Like true Florida natives, hubby didn't have any gloves, and when he came out of the house wearing my Kate Spade kitchen gloves, ready to build snowmen, I roared laughing. It took me a good ten minutes to stop crying from laughing so hard. Hey, at least he's resourceful.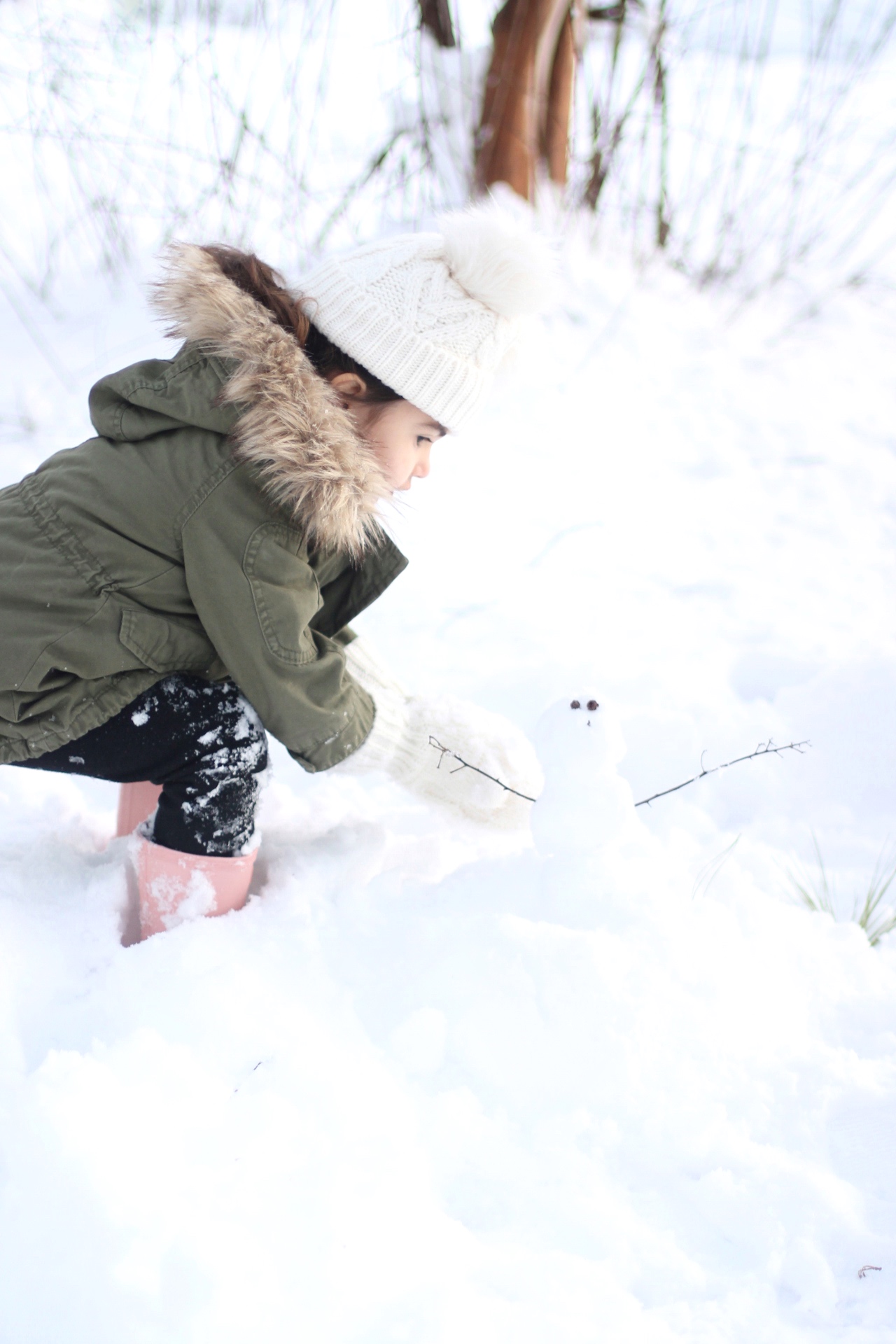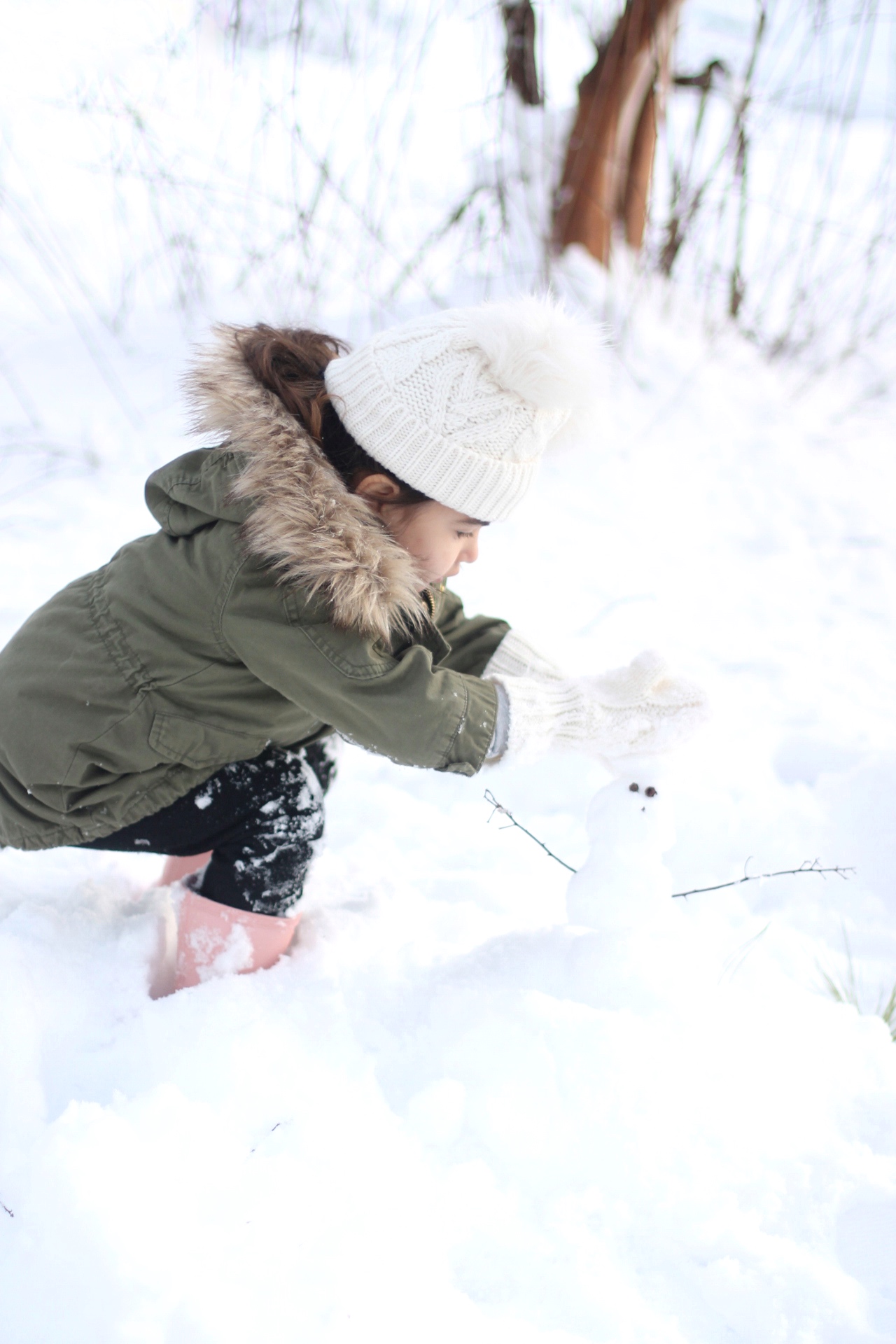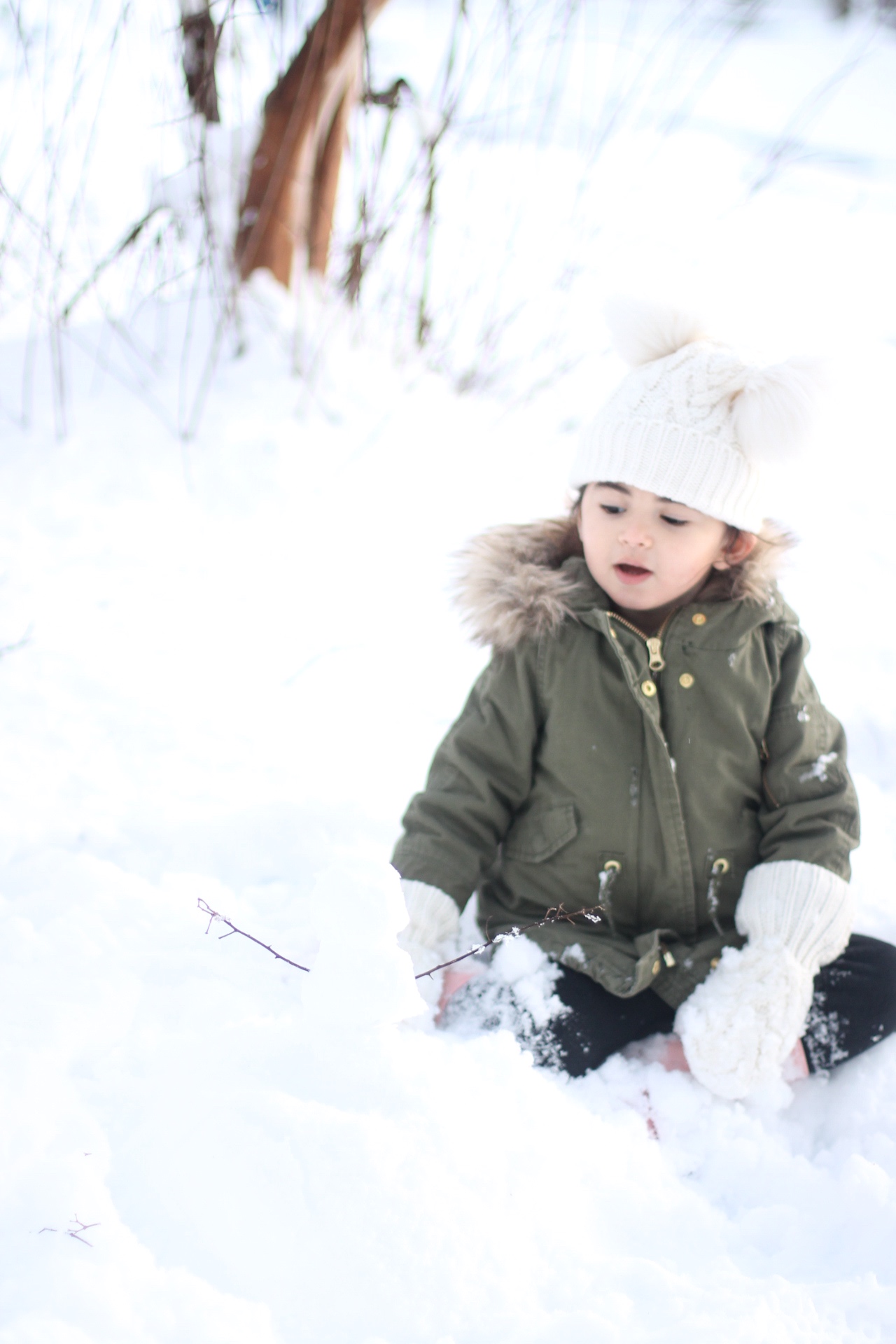 Even Emme got in on the fun.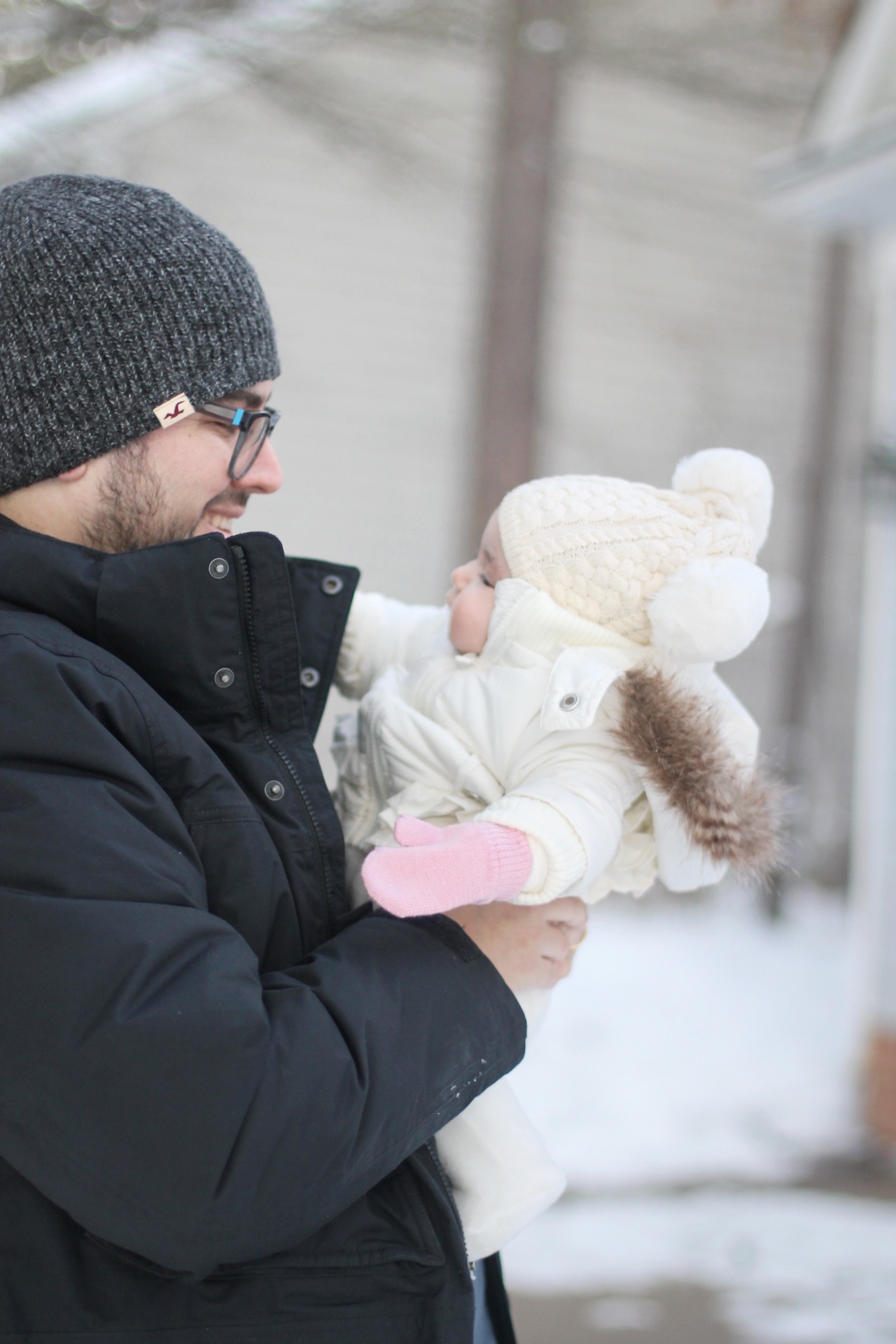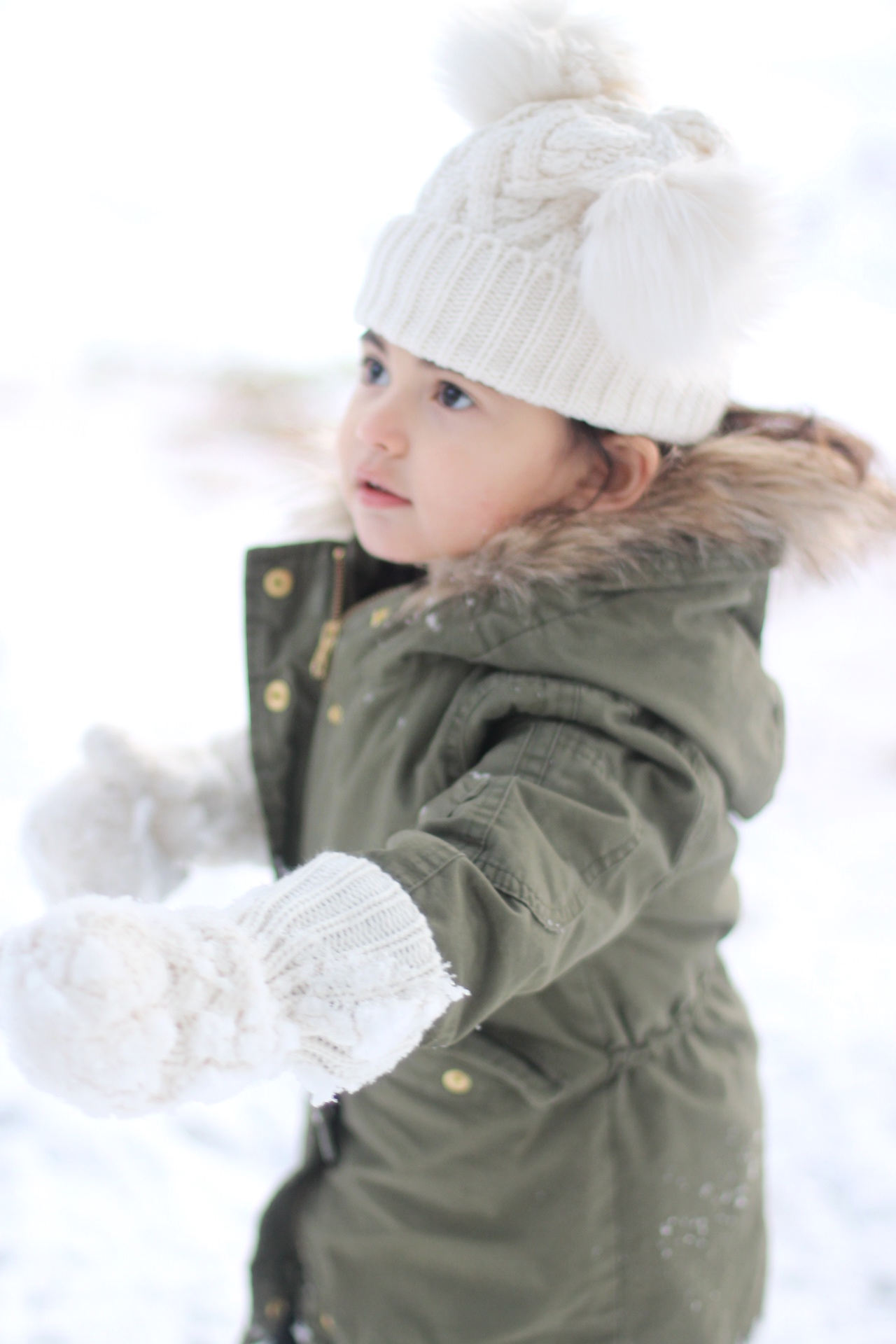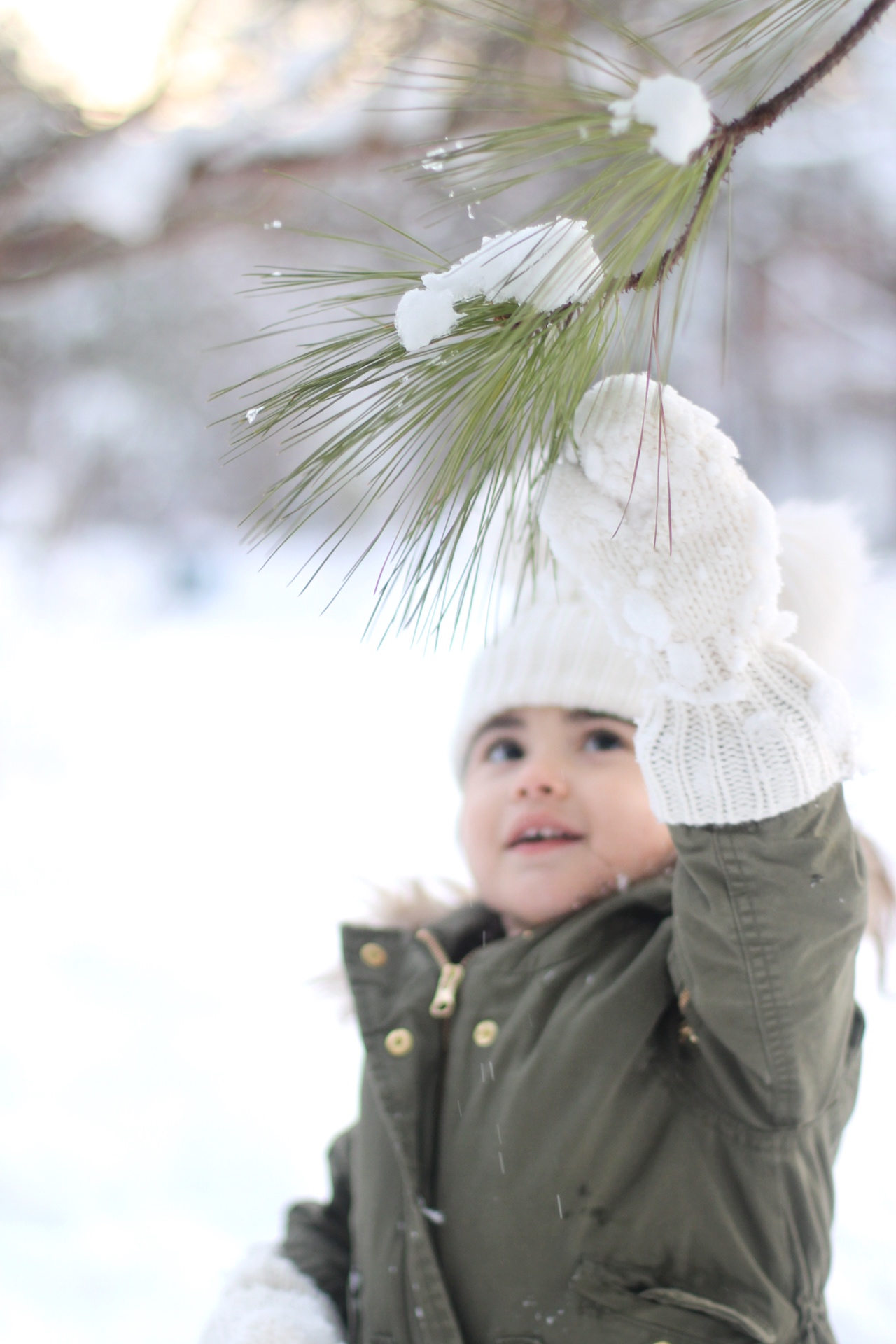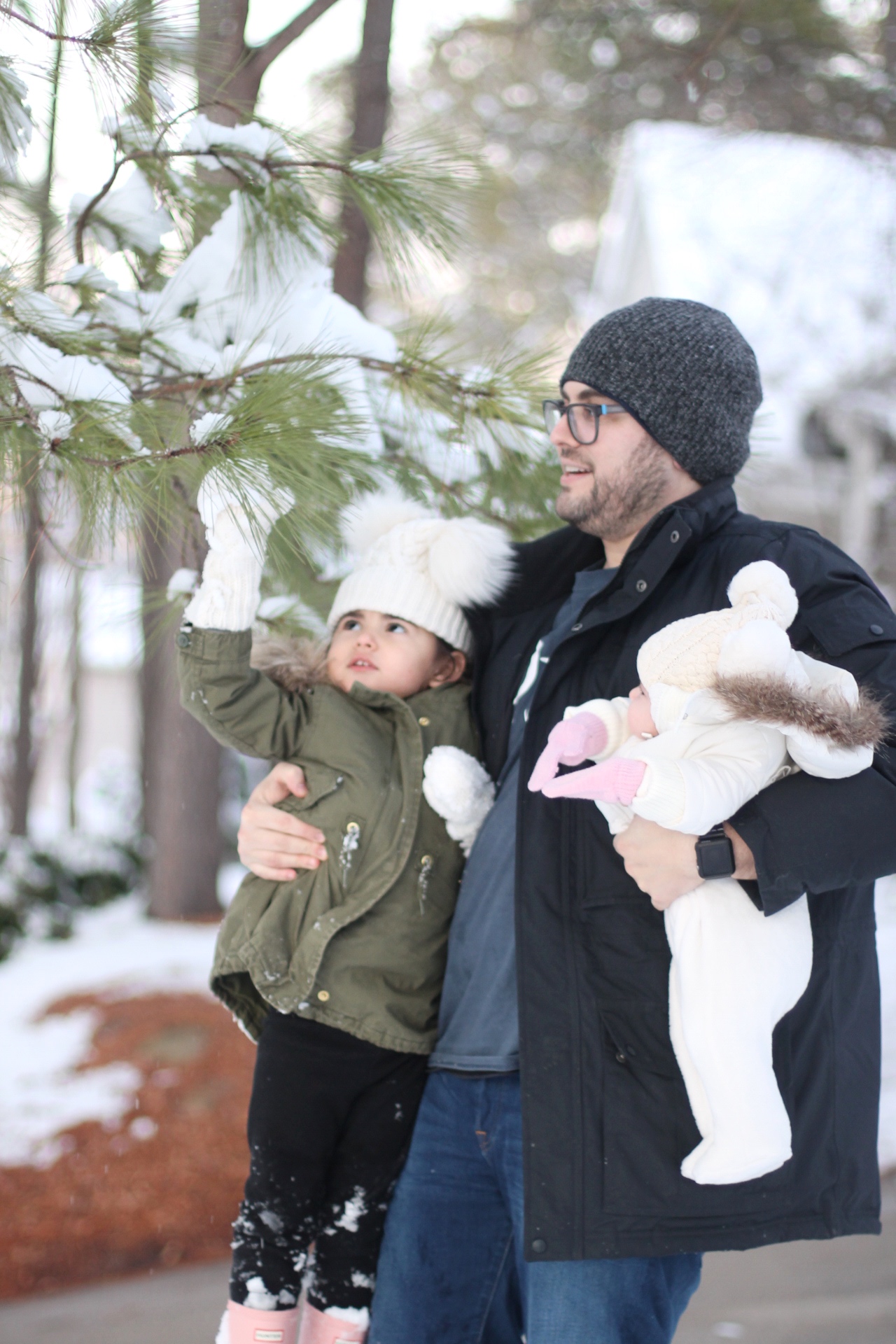 This snow days picture just melts my mama heart.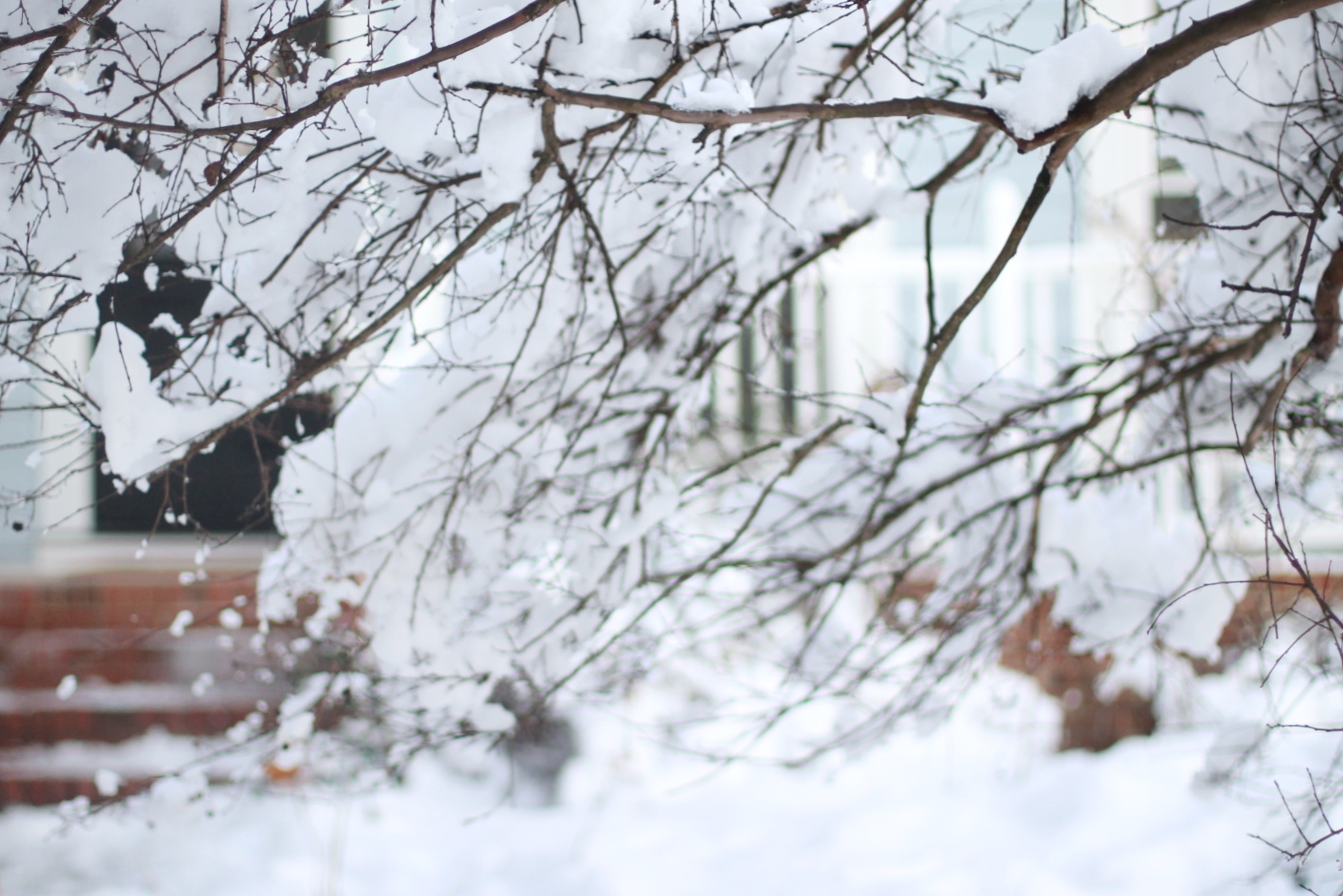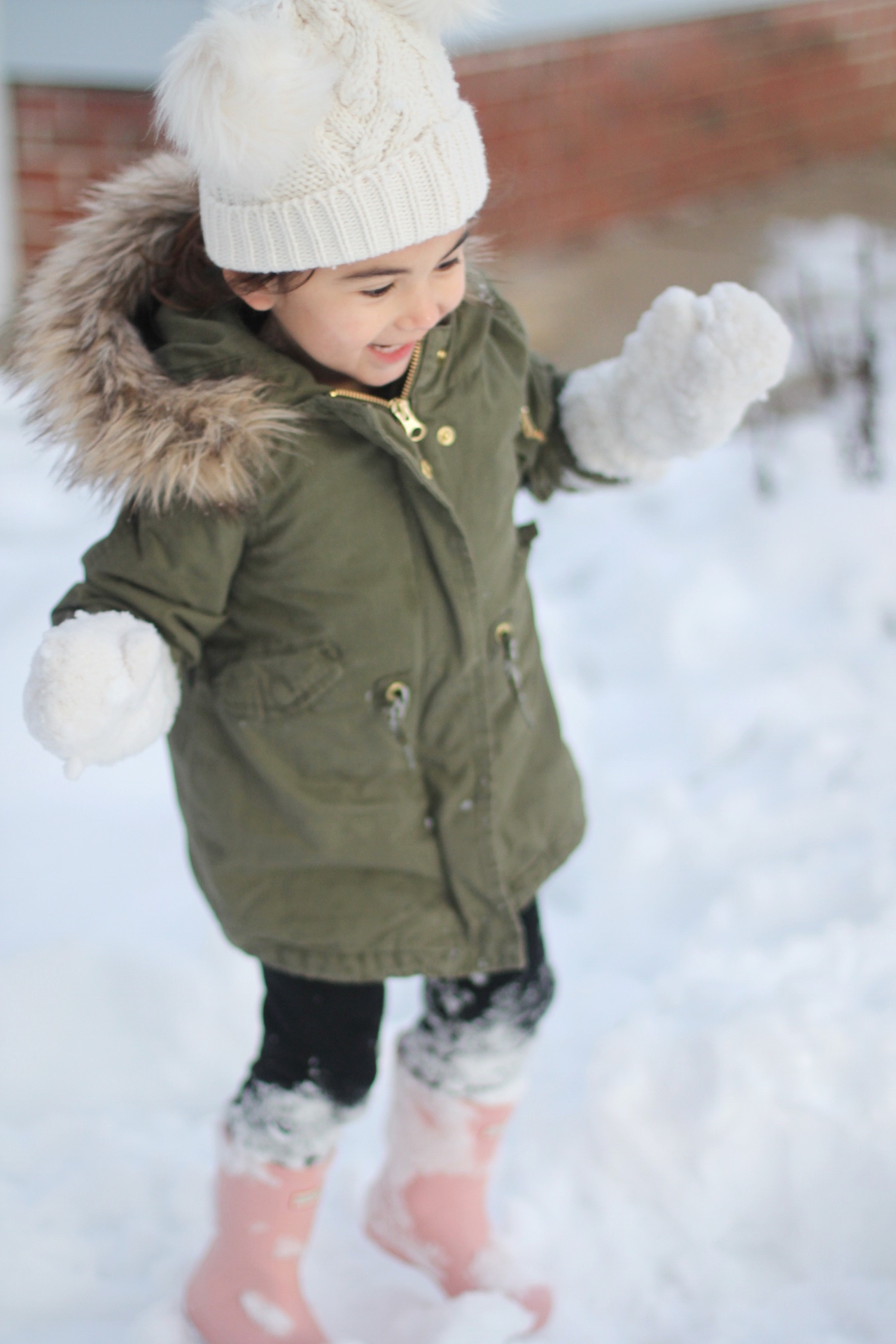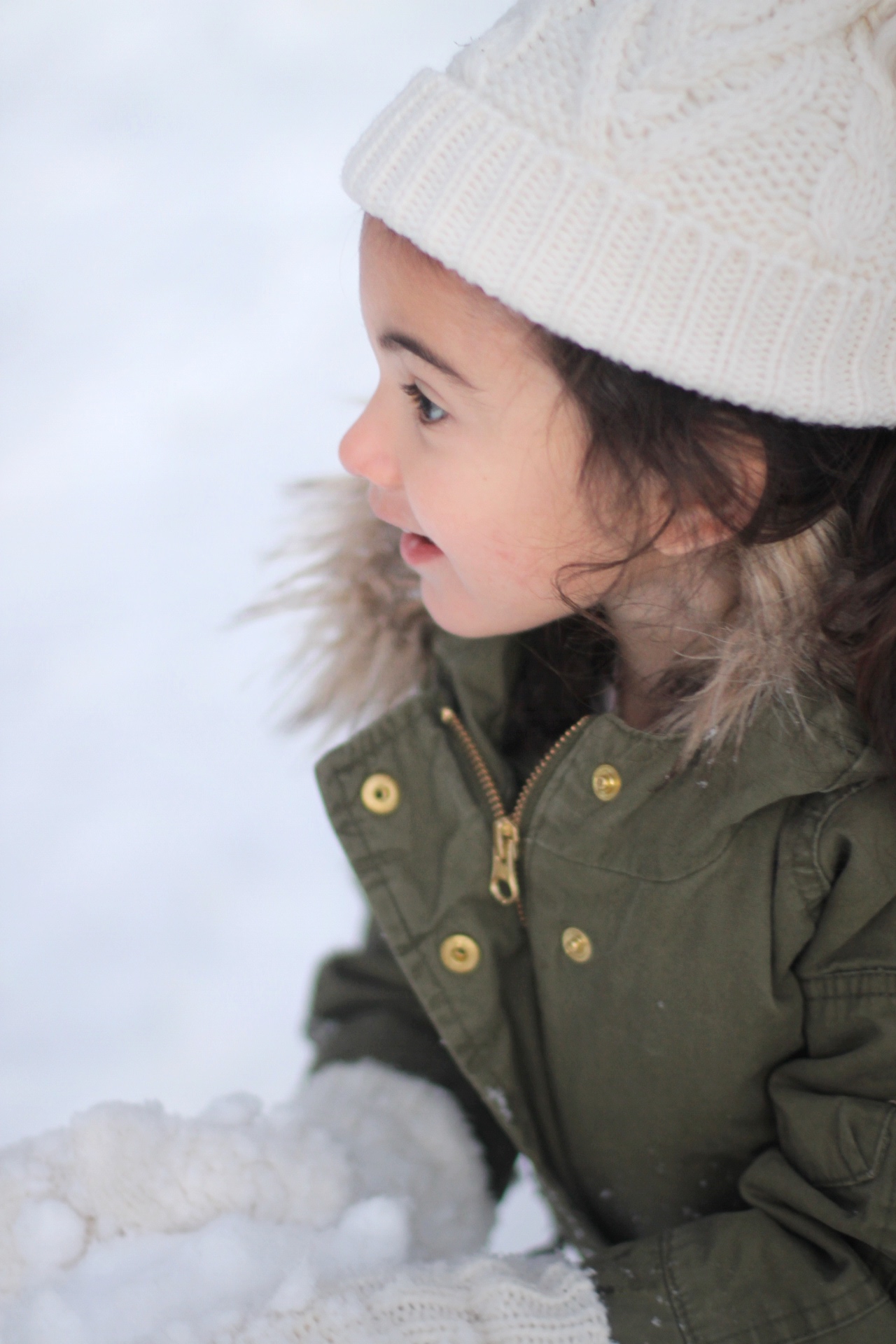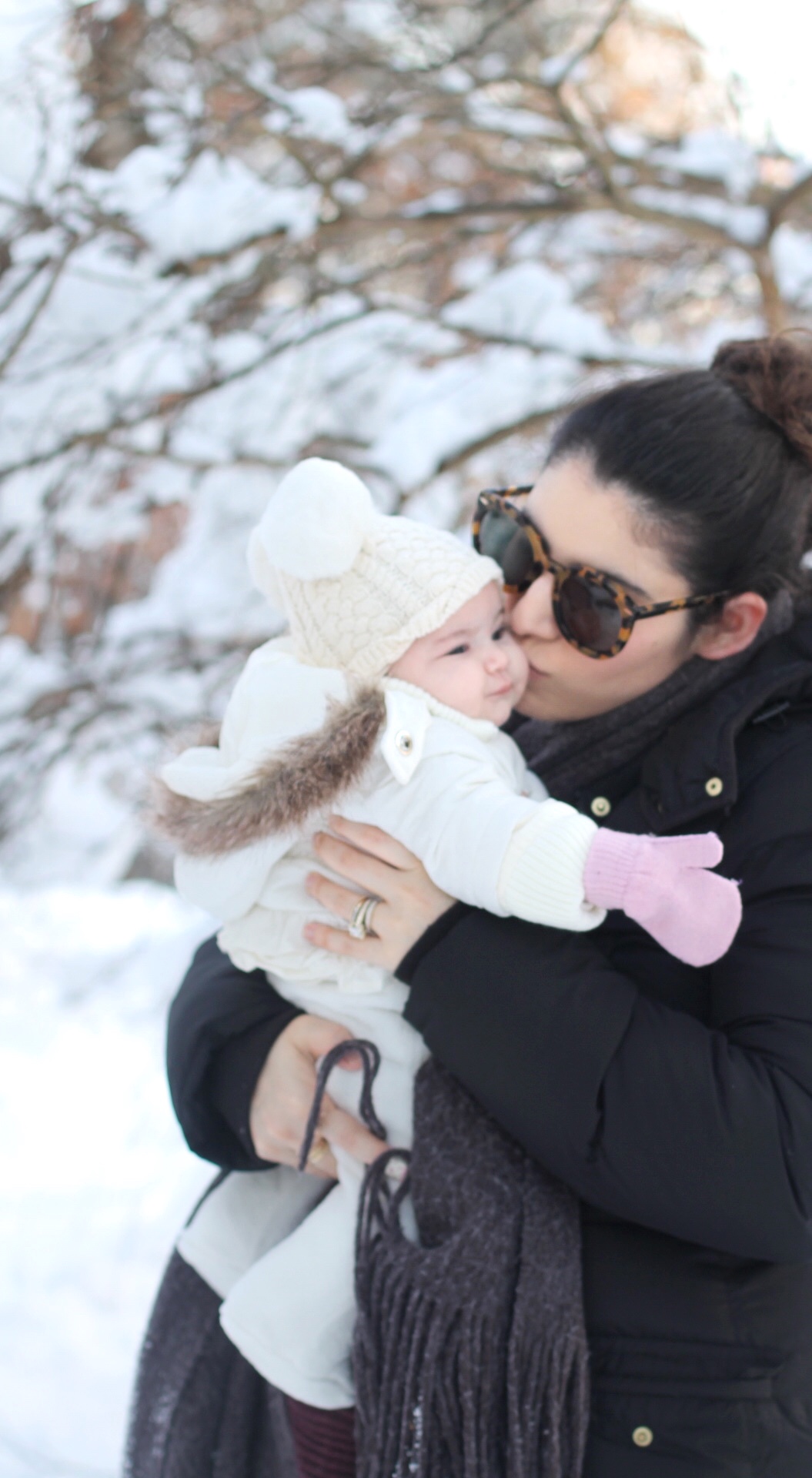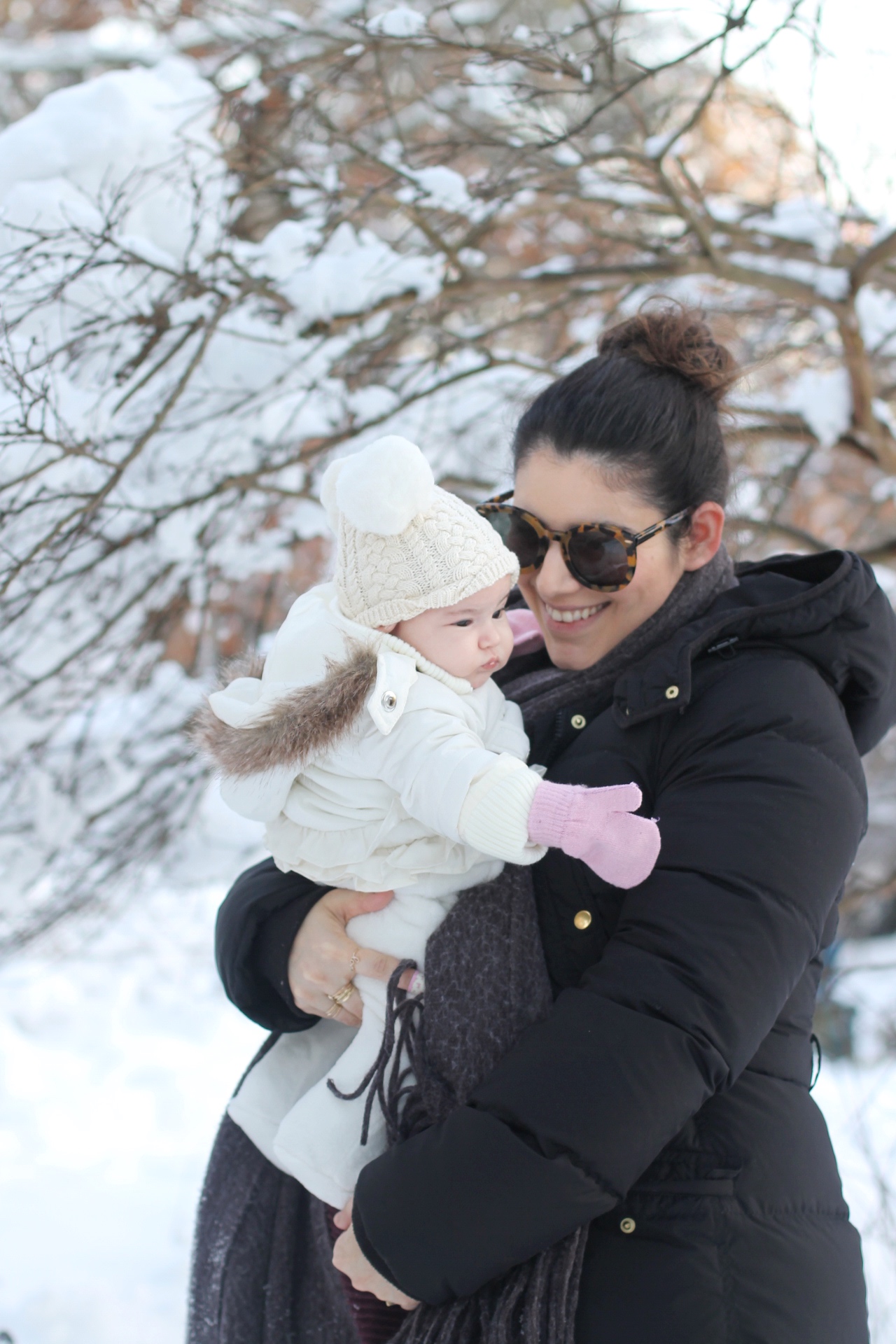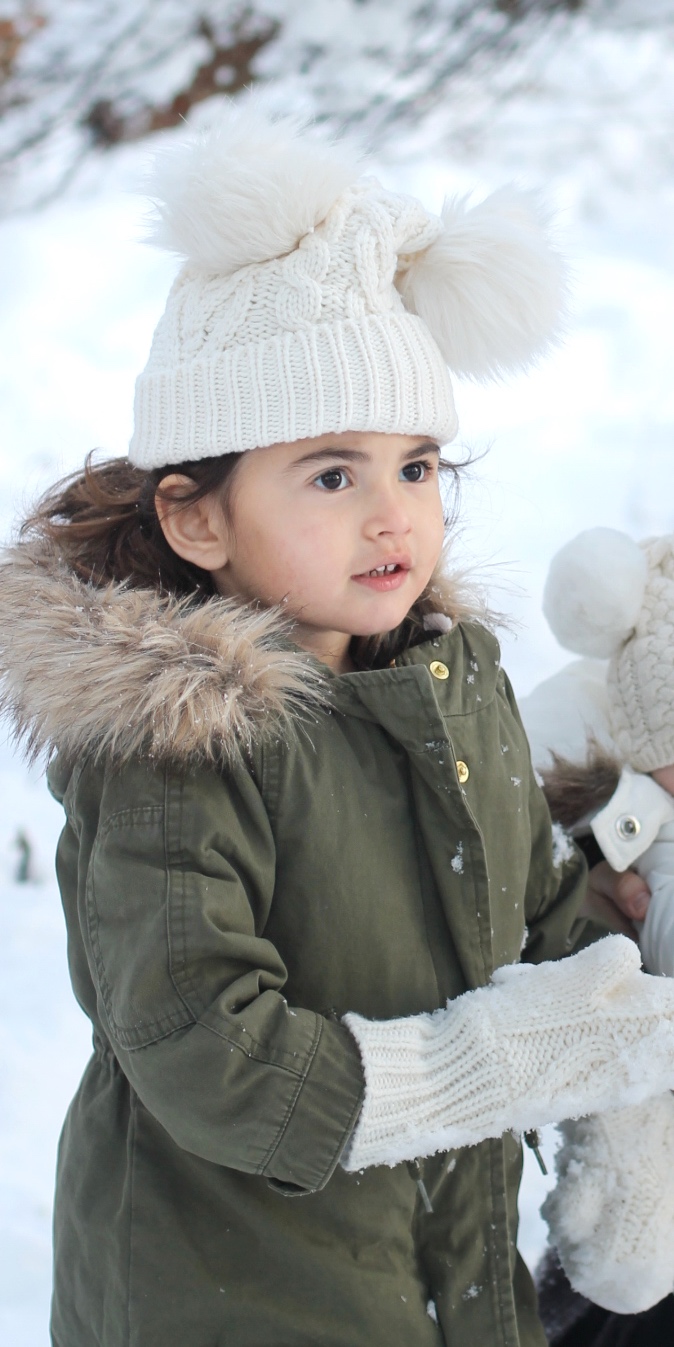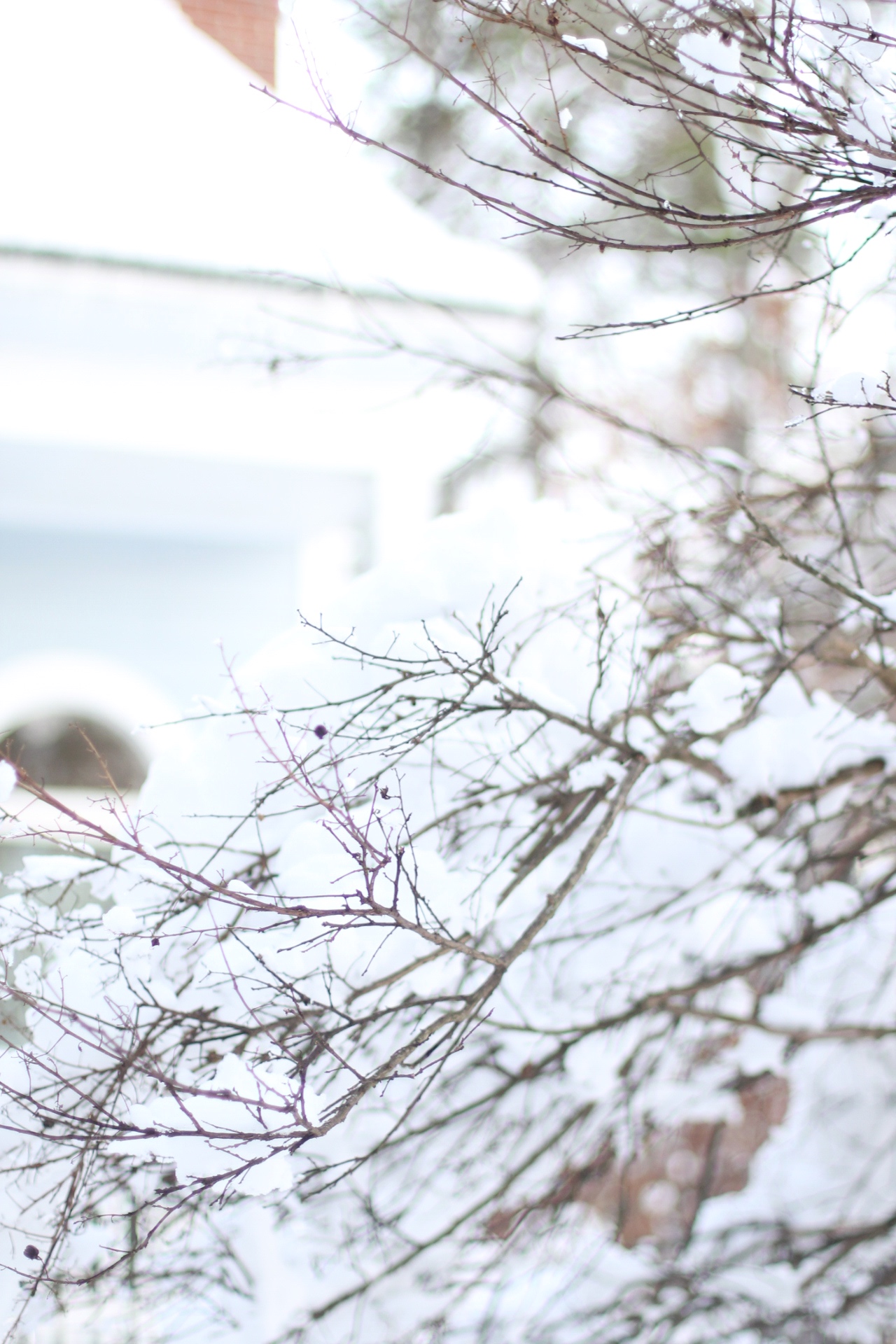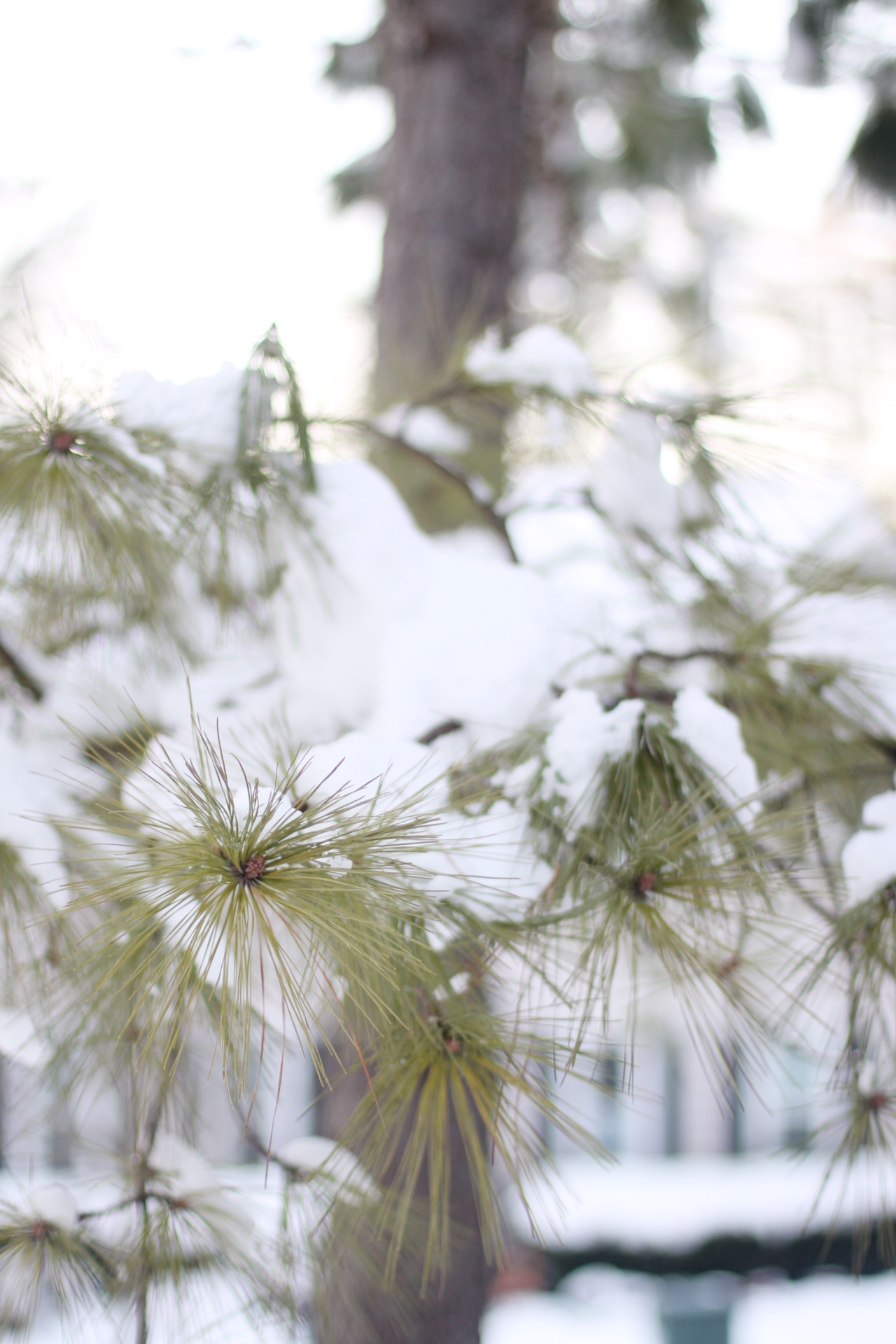 … trying to eat the falling snow.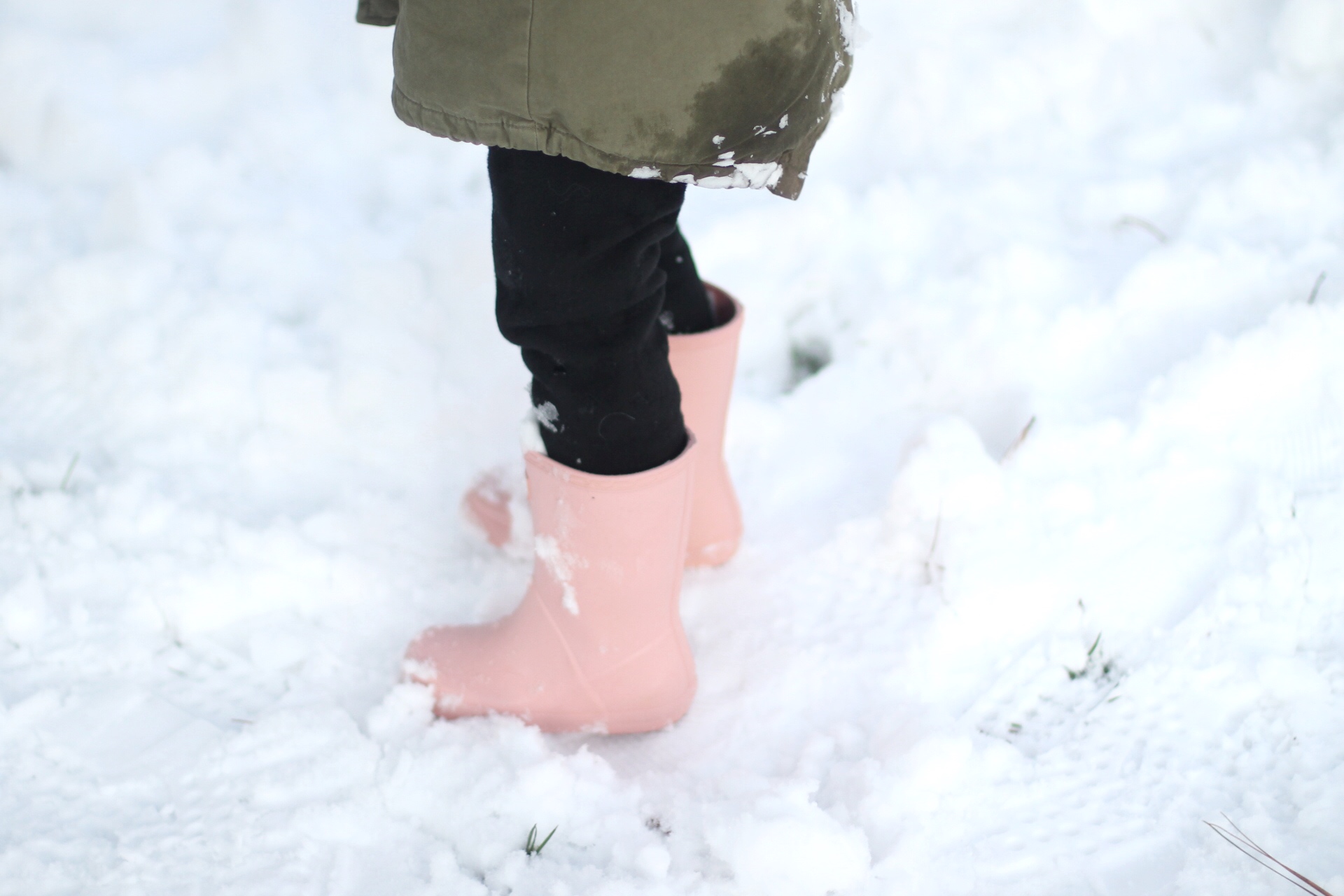 Everyone knows that once the bum of your pants (long johns included) has totally soaked through with melted ice and snow, you've had a darn good snow day.
SHOP OUR SNOW DAYS | CLICK LEFT & RIGHT ARROWS TO EXPLORE
If you loved this snow days post, you can see more of our life with two little ones here.
This snow days post contains affiliate links, which means that if you click on one of the product links, I'll receive a small commission. Thank you so much for clicking through and helping to support this little blog business of mine! Read more about our site, privacy, and disclosure policies here.