There is nothing like a bright salad for lunch or dinner to get Summer vibes going. Summer and salads just seem to go hand in hand. Salads are also entirely necessary when my bikinis are a not-so-subtle reminder that it's high time I get back in shape. Lucky for us, these salads are relatively good for you and are packed with flavor (and the occasional cheat, like toasty croutons, bacon, or a creamy dressing … I mean, I am eating salad after all!)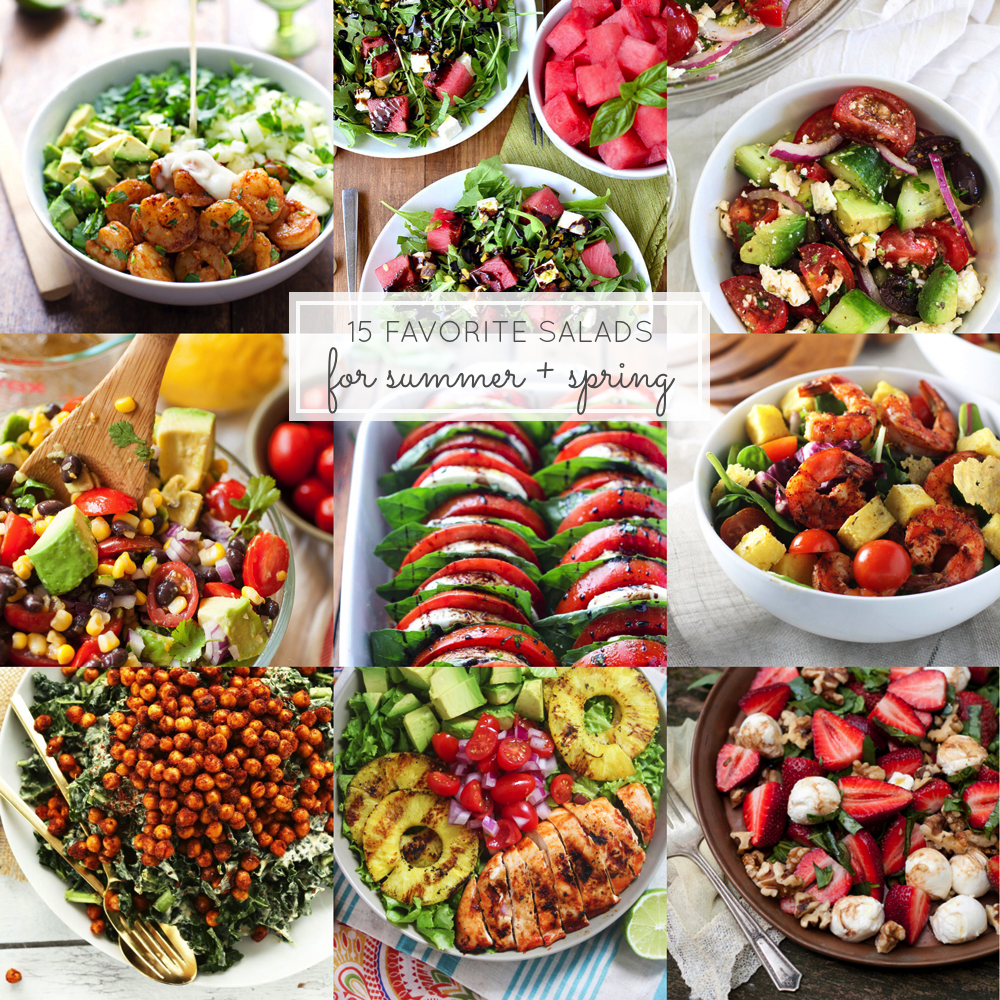 These are a few of my favorites (some tried and true, some at the very top of my "must make" list) …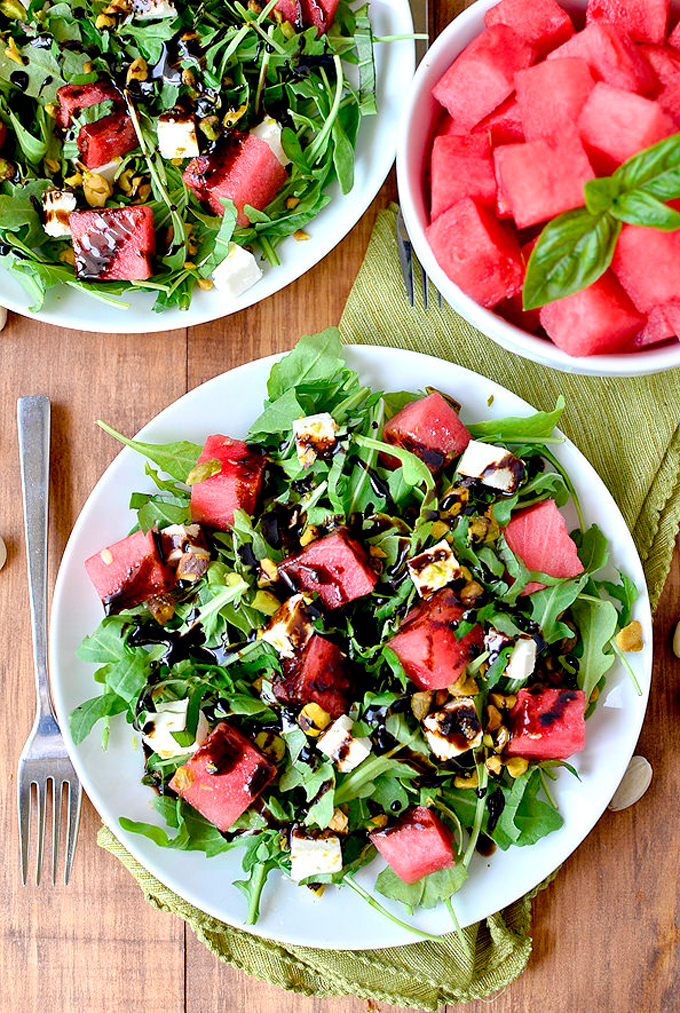 Watermelon, Feta, Basil and Pistachio Salad with Reduced Balsamic Vinaigrette via Iowa Girl Eats.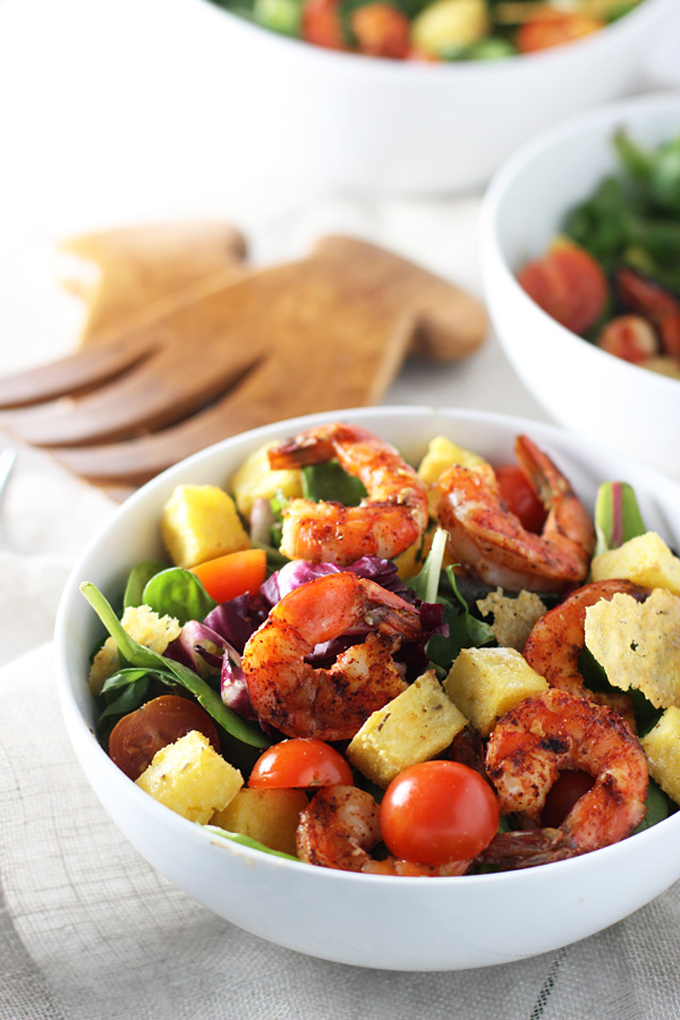 Chili Grilled Shimp, Polenta Crouton and Frico Salad with Honey Lemon Vinaigrette via Cooking for Keeps.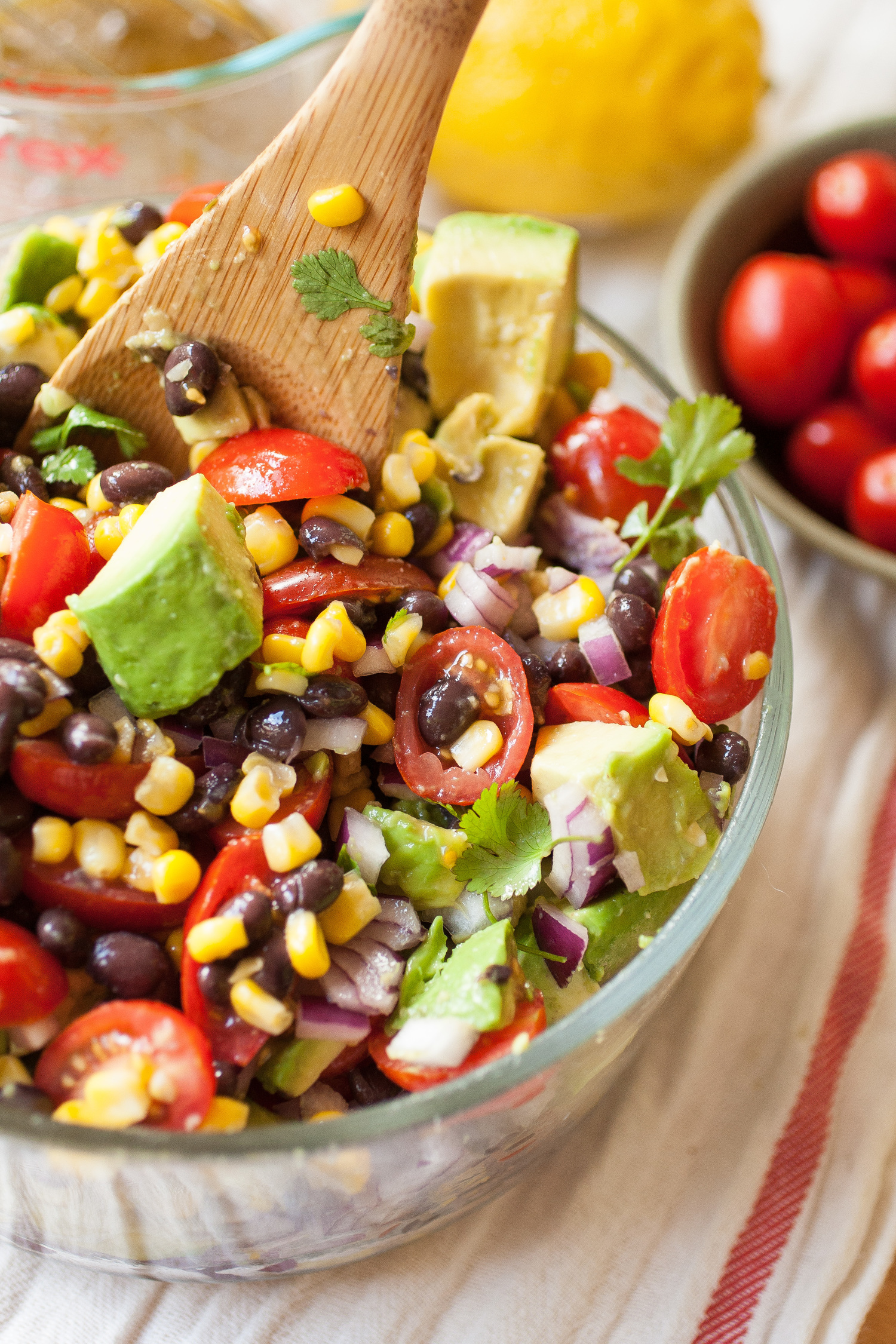 Summer Corn, Avocado & Black Bean Salad via Produce On Parade.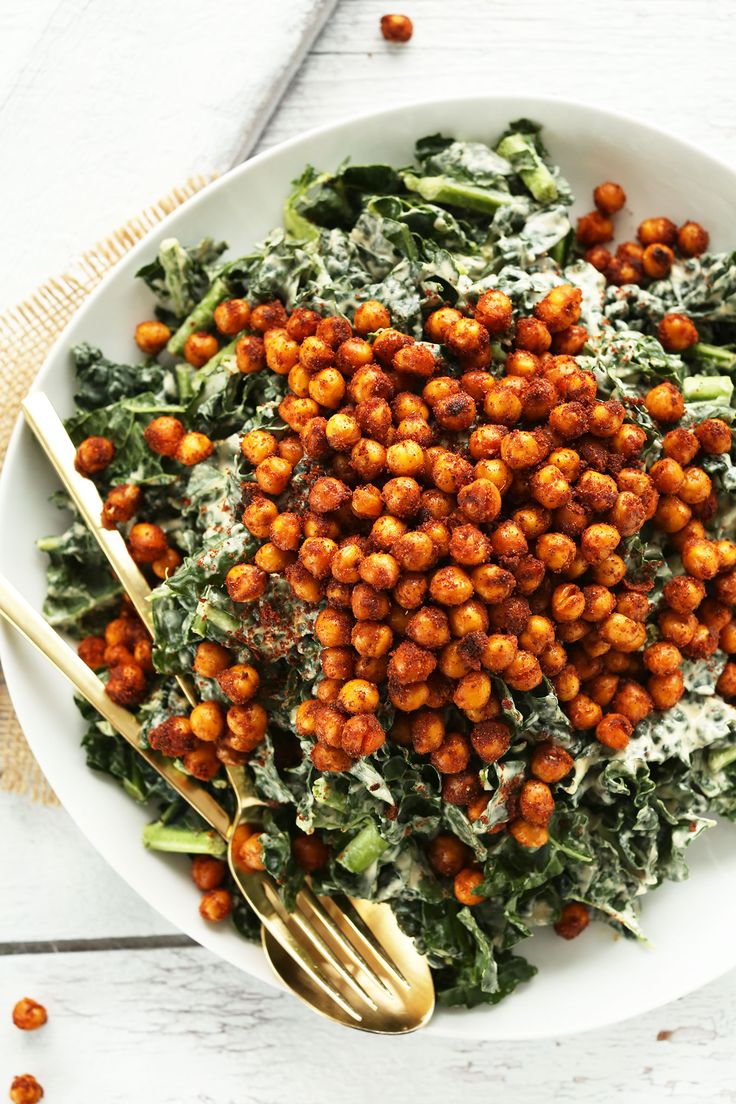 Garlicky Kale Salad with Crispy Chickpeas via Minimalist Baker.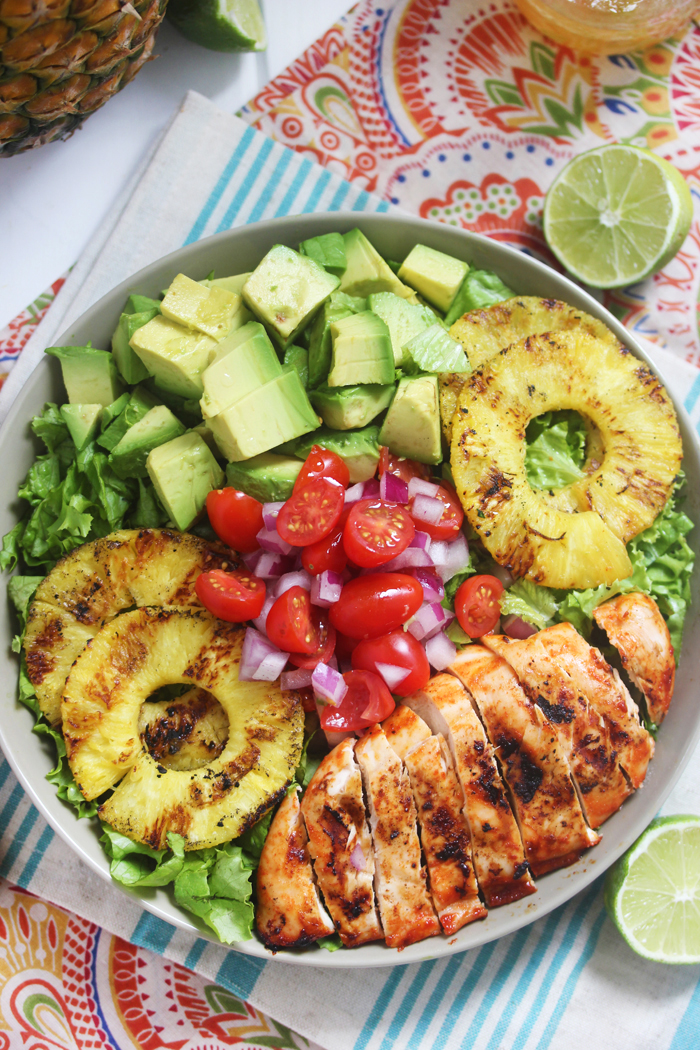 Sriracha Lime Chicken Chopped Salad via Lexi's Clean Kitchen.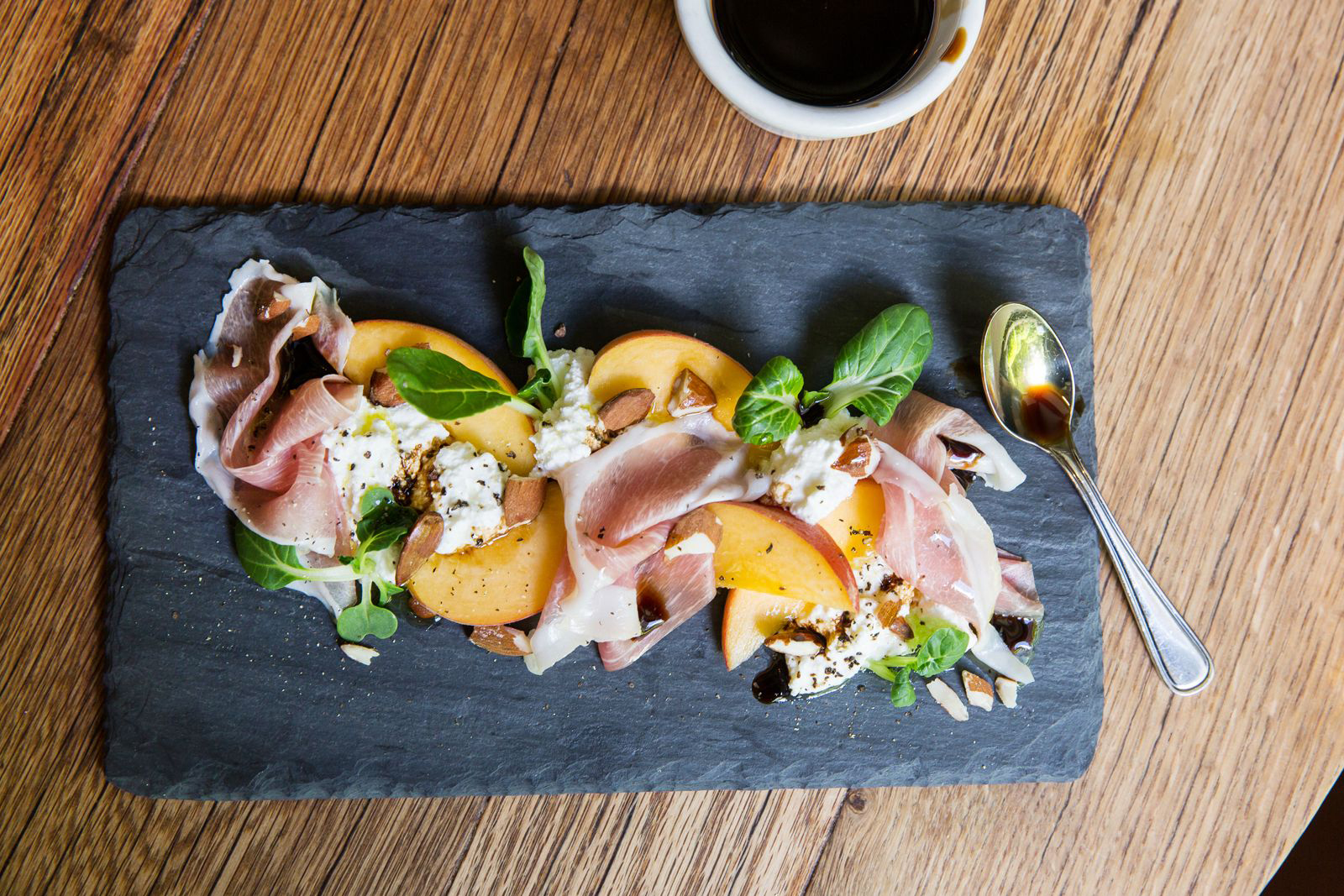 Peaches and prosciutto with arugula, ricotta, and almonds via Refinery 29.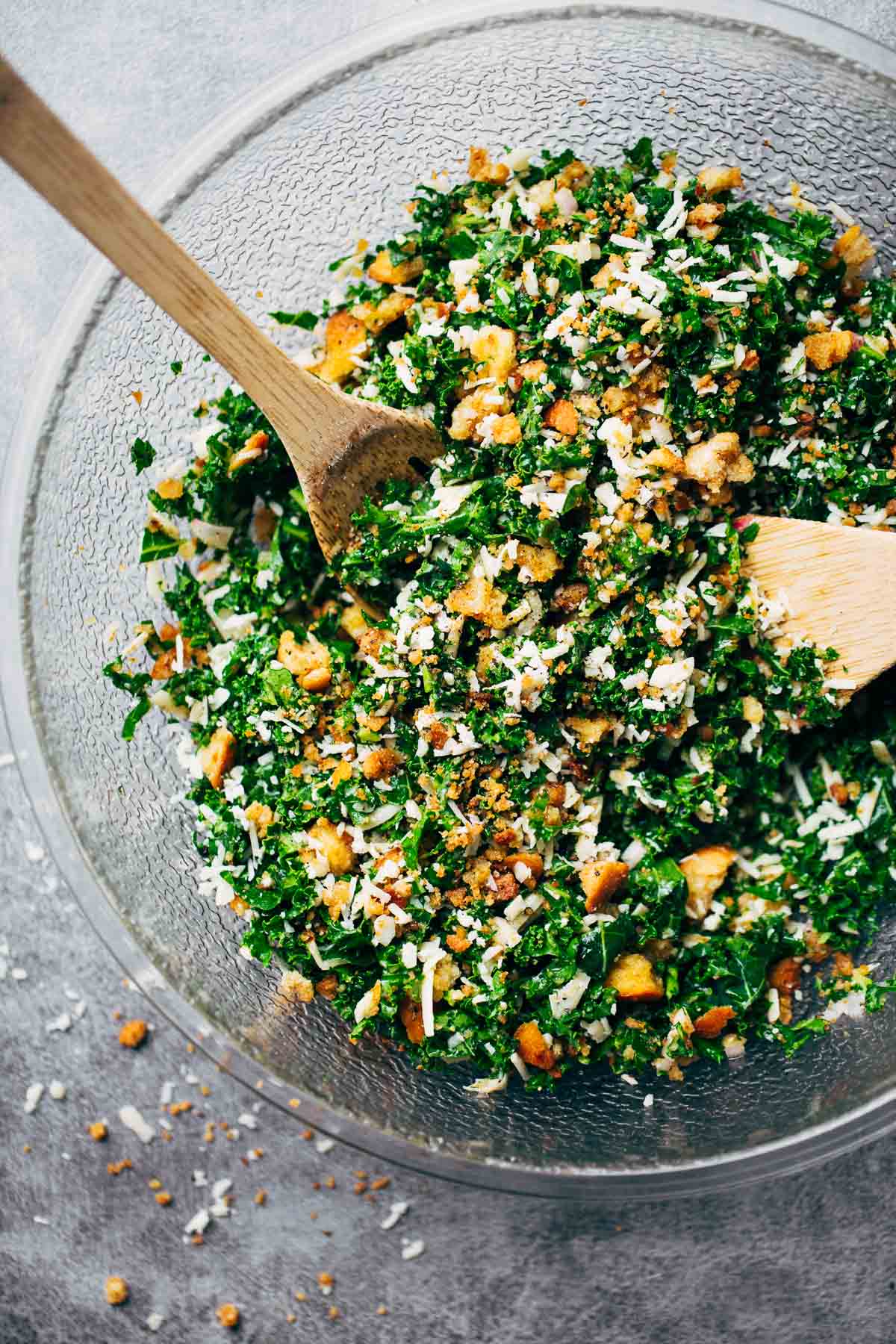 Toasted Bread, Parmesan, and Kale Salad via Pinch of Yum.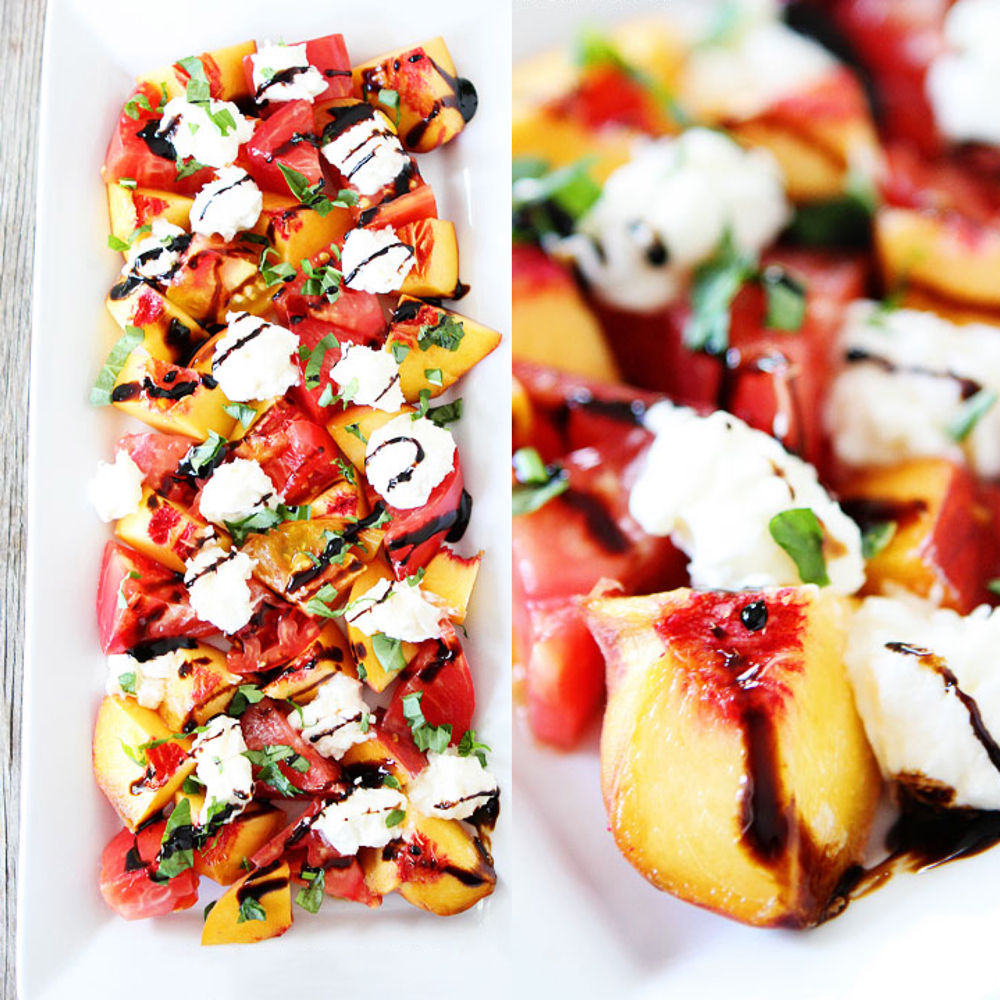 Tomato, Peach, & Burrata Salad via Two Peas & Their Pod.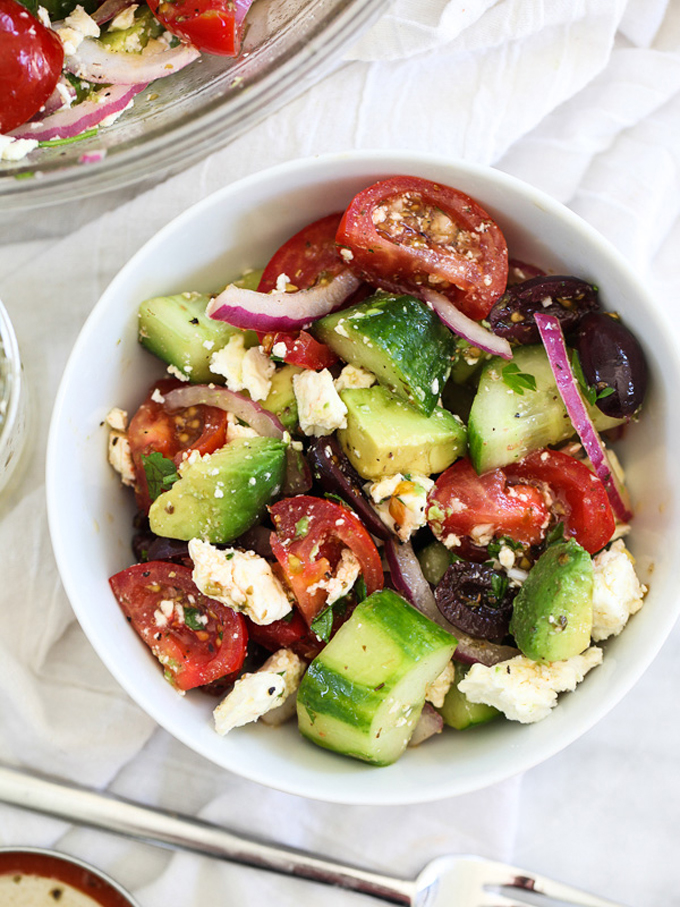 Greek Salad with Avocado via Foodie Crush.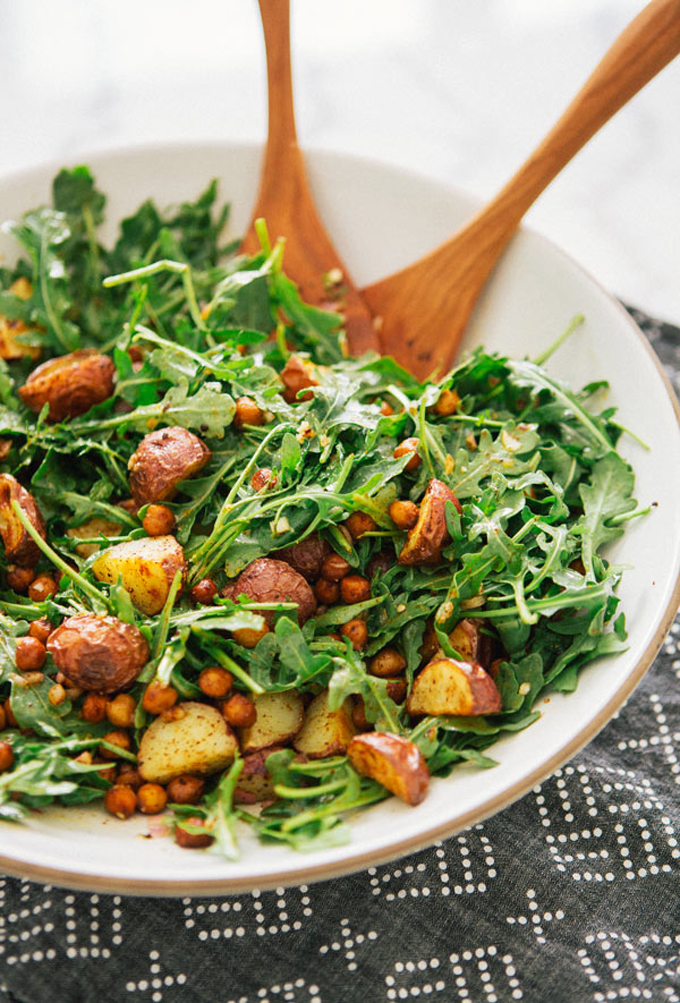 Roasted Potato and Paprika Chickpea Salad via A House in the Hills.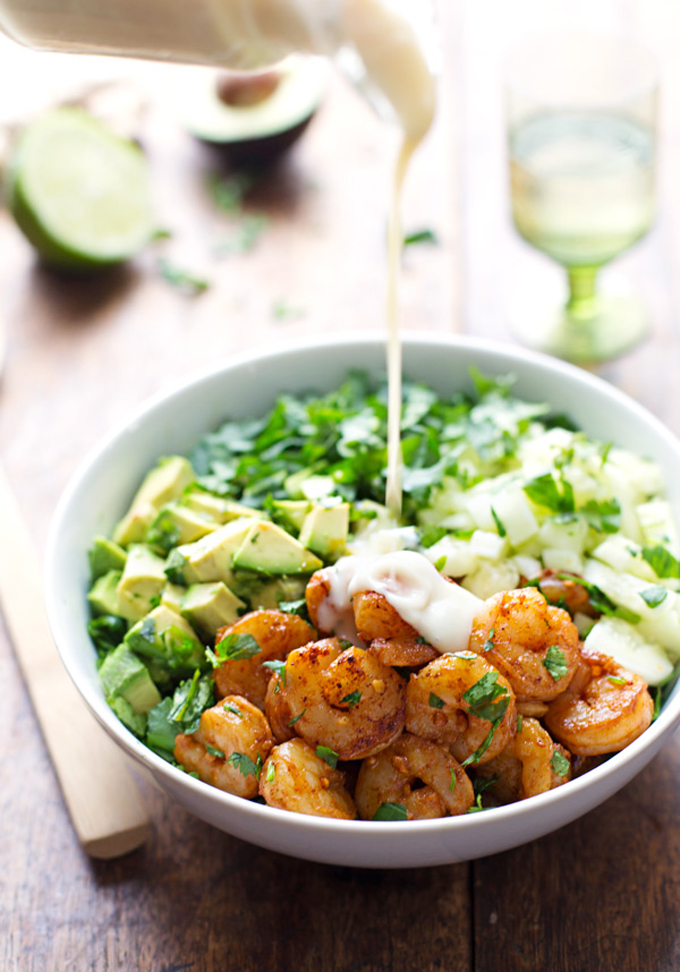 Spicy Shrimp and Avocado Salad with Miso Dressing via A Pinch of Yum.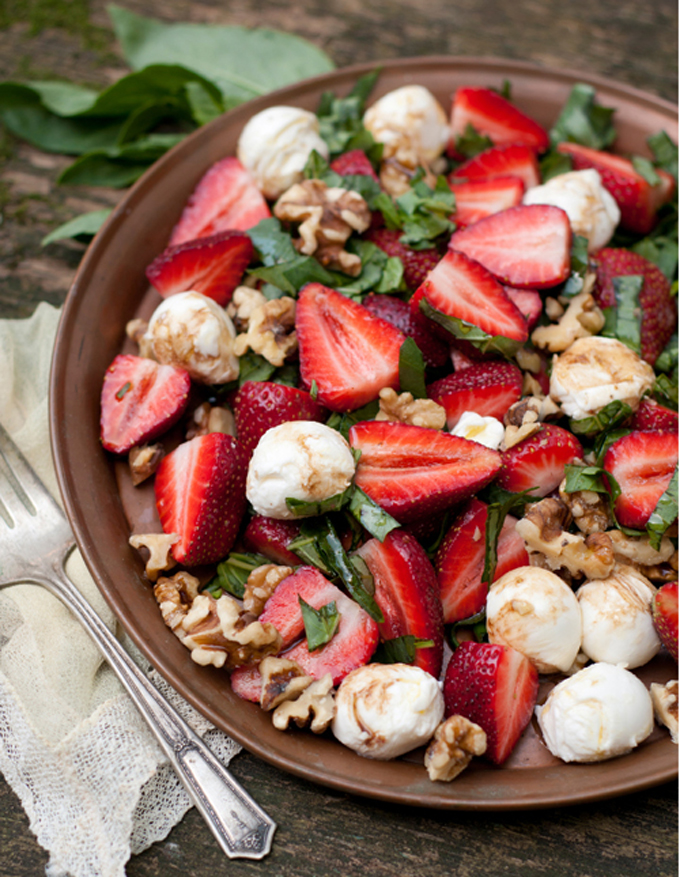 Strawberry Caprese Salad via The Forest Feast.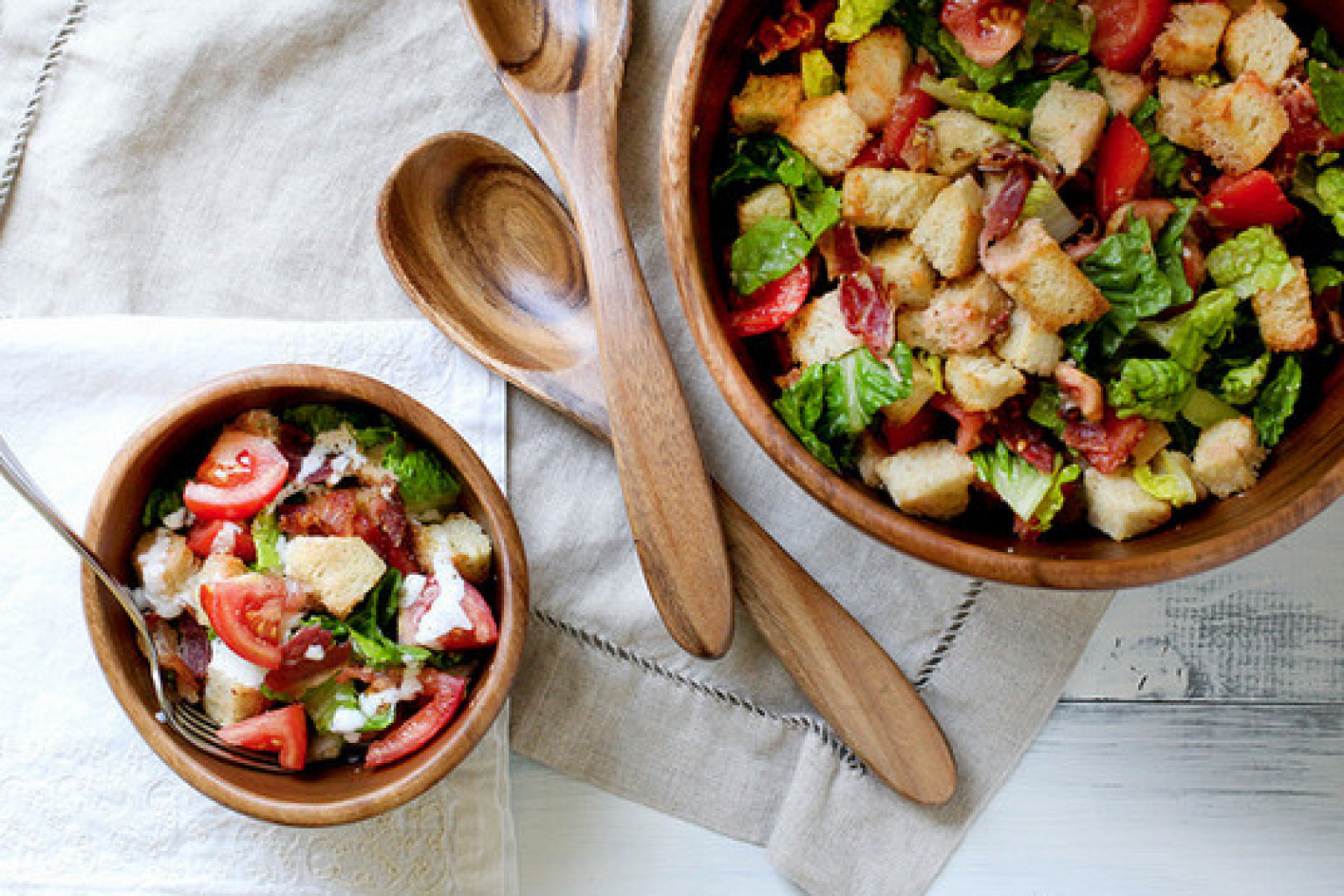 BLT Panzanella via Annie's Eats.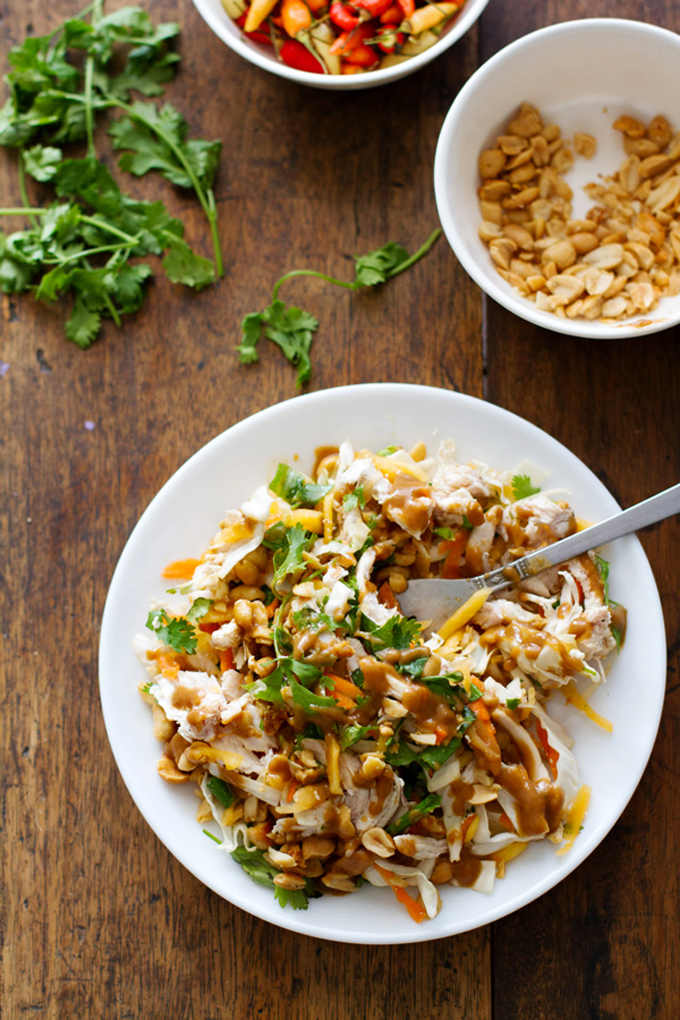 Chopped Thai Chicken Salad via Pinch of Yum.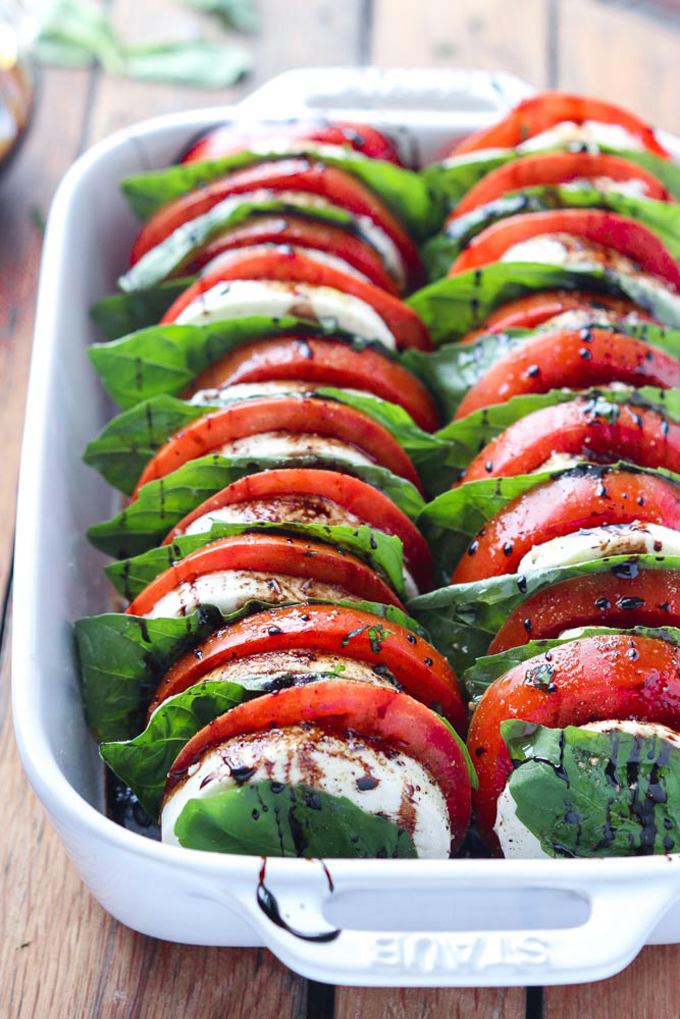 Classic Tomato Mozzarella Salad with Balsamic Reduction via Little Broken.