This post contains affiliate links, which means that if you click on one of the product links, I'll receive a small commission. Thank you so much for clicking through and helping to support this little blog business of mine! Read more about our site, privacy, and disclosure policies here.
Looking for a few new delicious salad recipes to add into the mix this summer? These 15 incredible salads will make you love salad in a whole new way.
There is nothing like a bright salad for lunch or dinner to get spring and summer vibes going. Summer and salads just seem to go hand in hand, especially on those super hot days when the last thing you want to do is cook a heavy meal in a warm kitchen. Salads are also entirely necessary when bikinis are a not-so-subtle reminder that it's high time I get back in shape. Whoops!
Lucky for us, these 15 summer salads are relatively good for you and are packed with flavor (and the occasional cheat, like toasty croutons, bacon, or a creamy dressing … I mean, I am eating salad after all … still counts!)
If a plain old salad has got you down, flip the script and try one of these incredibly yummy salads for something totally different and delightful, perfect for wowing your family or at your next backyard barbecue.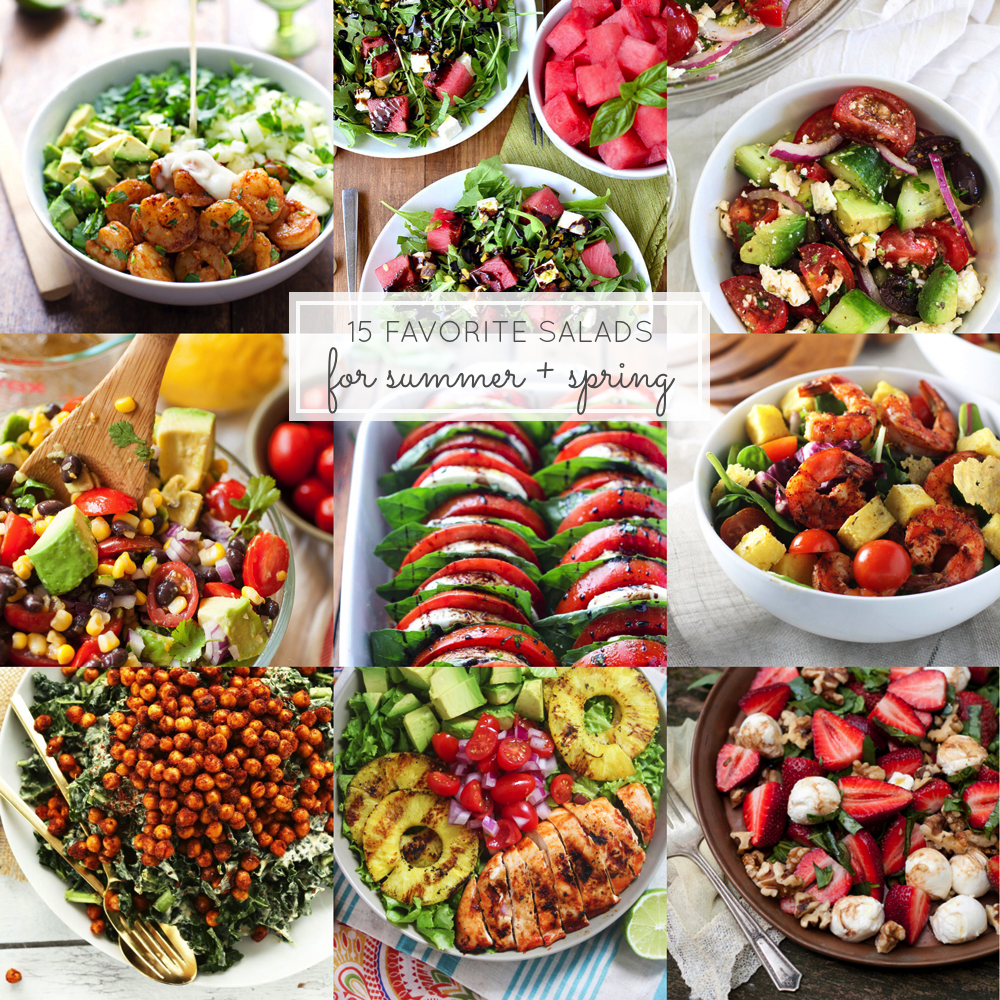 15 Favorite Summer Salads
These are a few of my favorites (some tried and true, some at the very top of my "must make" list) …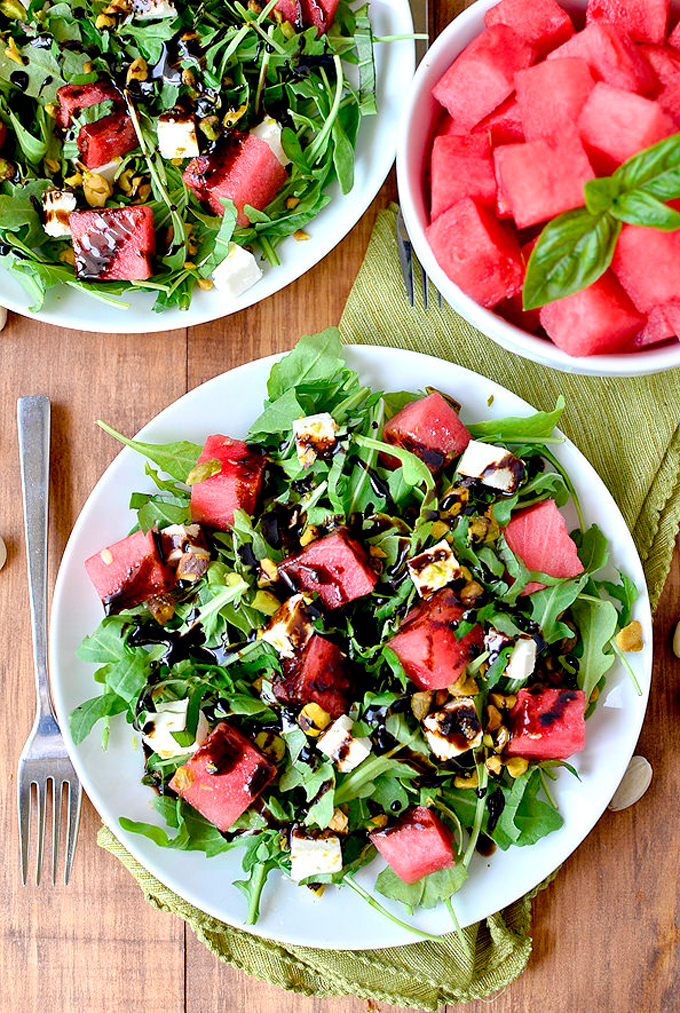 Watermelon, Feta, Basil and Pistachio Salad with Reduced Balsamic Vinaigrette via Iowa Girl Eats.
We've made this one several times now and it is such a winner. Plus, I love every single one of these ingredients in a big way, so it's perfection in my book.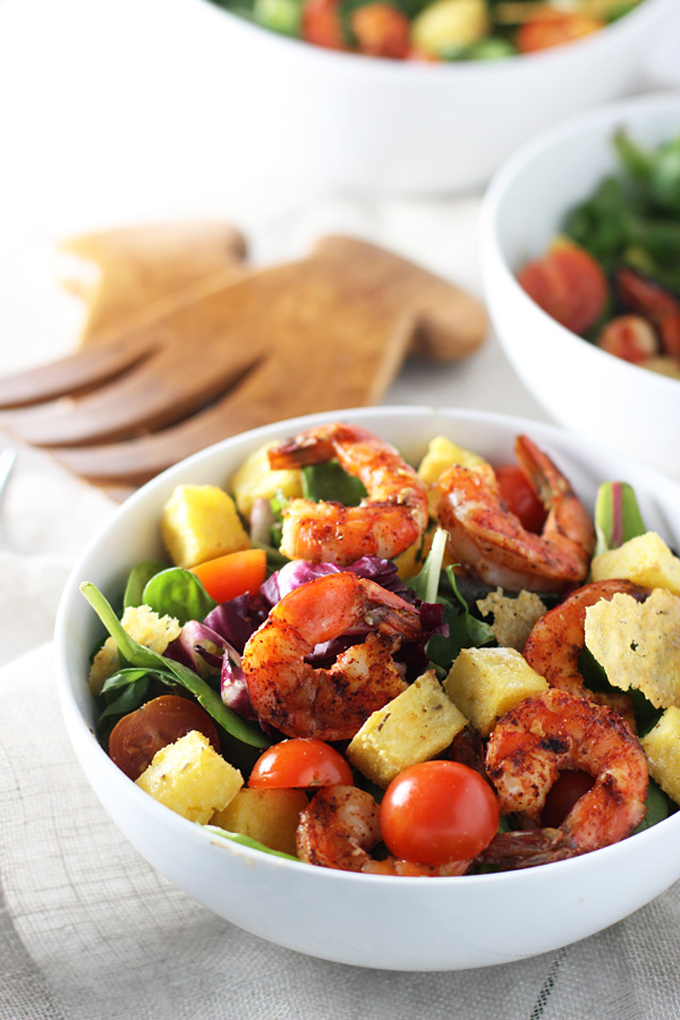 Chili Grilled Shimp, Polenta Crouton and Frico Salad with Honey Lemon Vinaigrette via Cooking for Keeps.
The polenta crouton really makes this warm salad a total standout, if you ask me.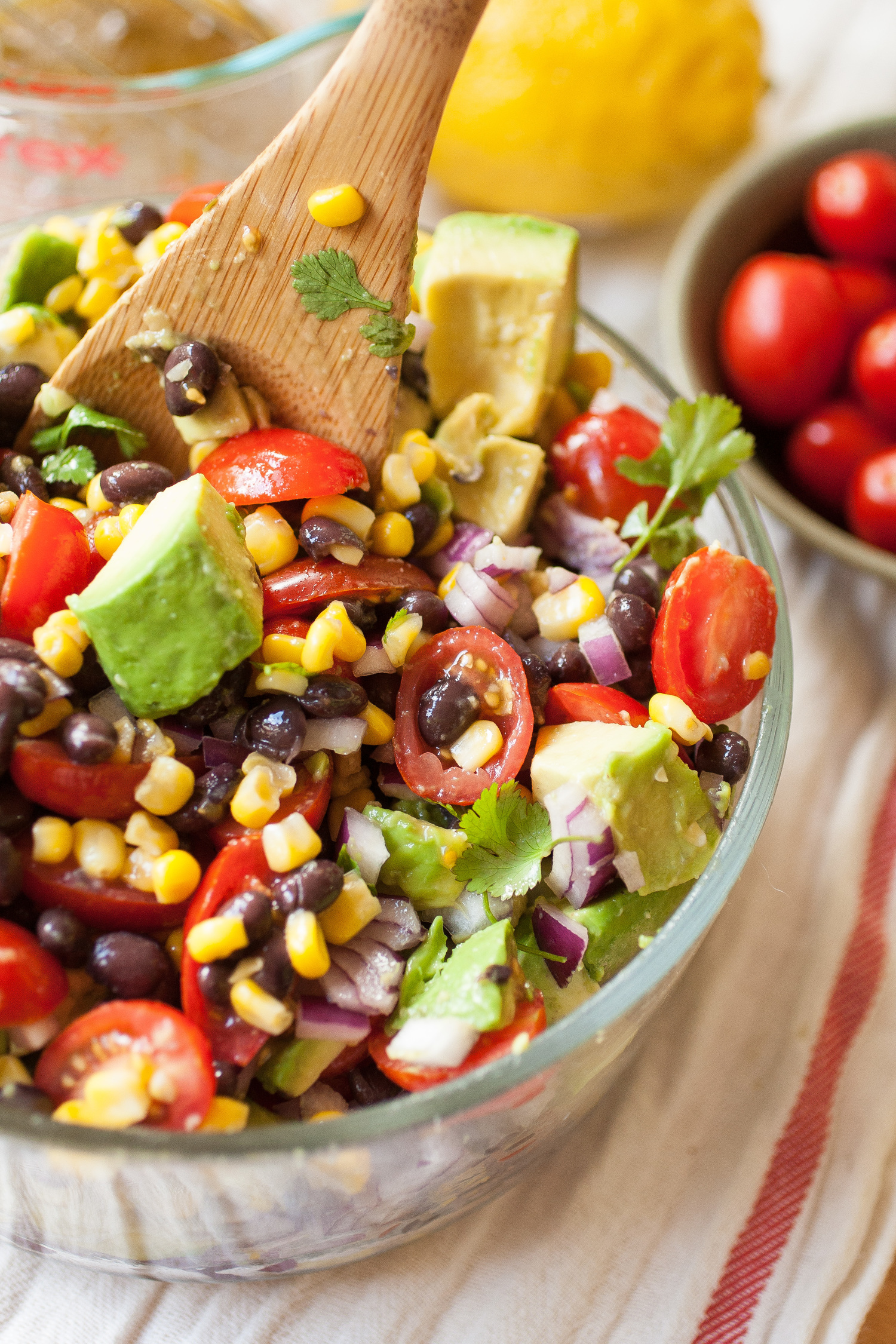 Summer Corn, Avocado & Black Bean Salad via Produce On Parade.
We make this salad all of the time in the summer. Sometimes I'll even swap out the black beans for chickpeas, depending on my mood. Either way, it's so good and makes a great side dish at a summer barbecue, party, etc.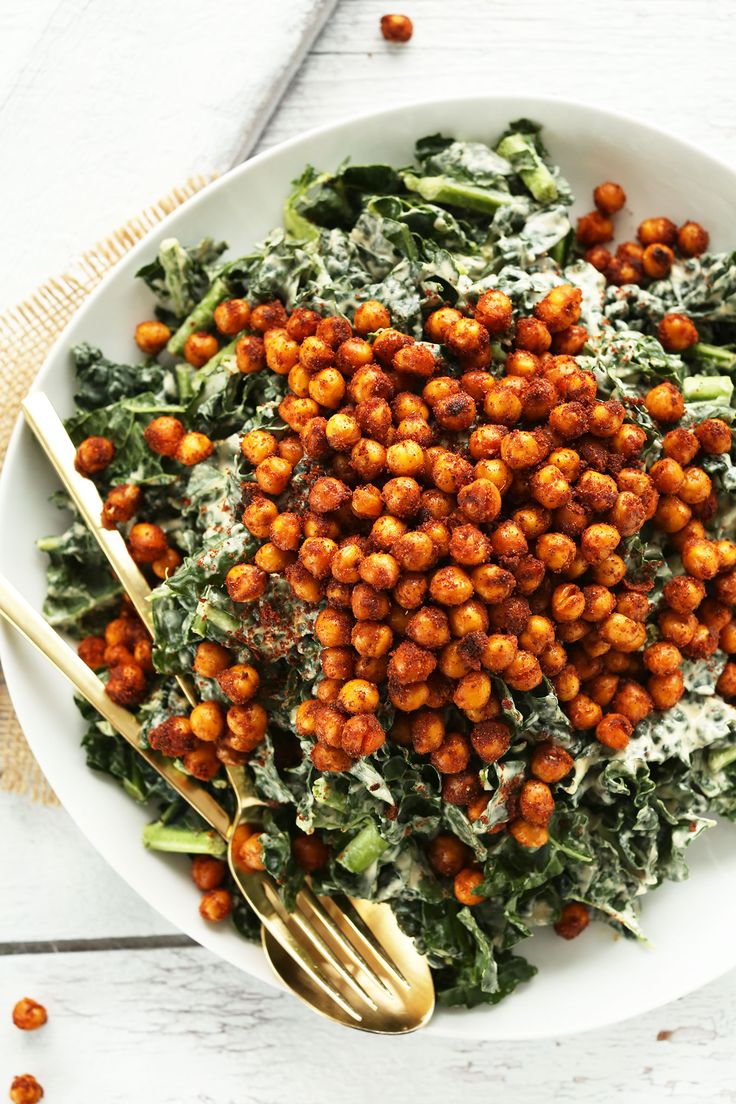 Garlicky Kale Salad with Crispy Chickpeas via Minimalist Baker.
My husband is a huge Caesar fan, and this definitely has similar, albeit healthier, vibes.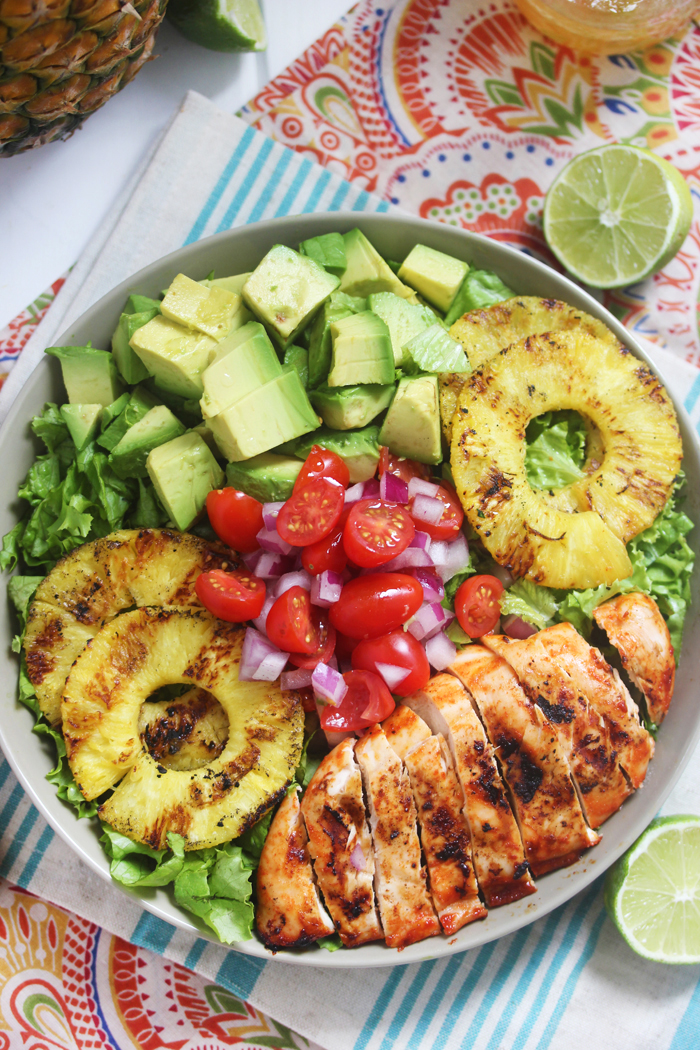 Sriracha Lime Chicken Chopped Salad via Lexi's Clean Kitchen.
They had me at grilled pineapple and that yummy chicken marinade.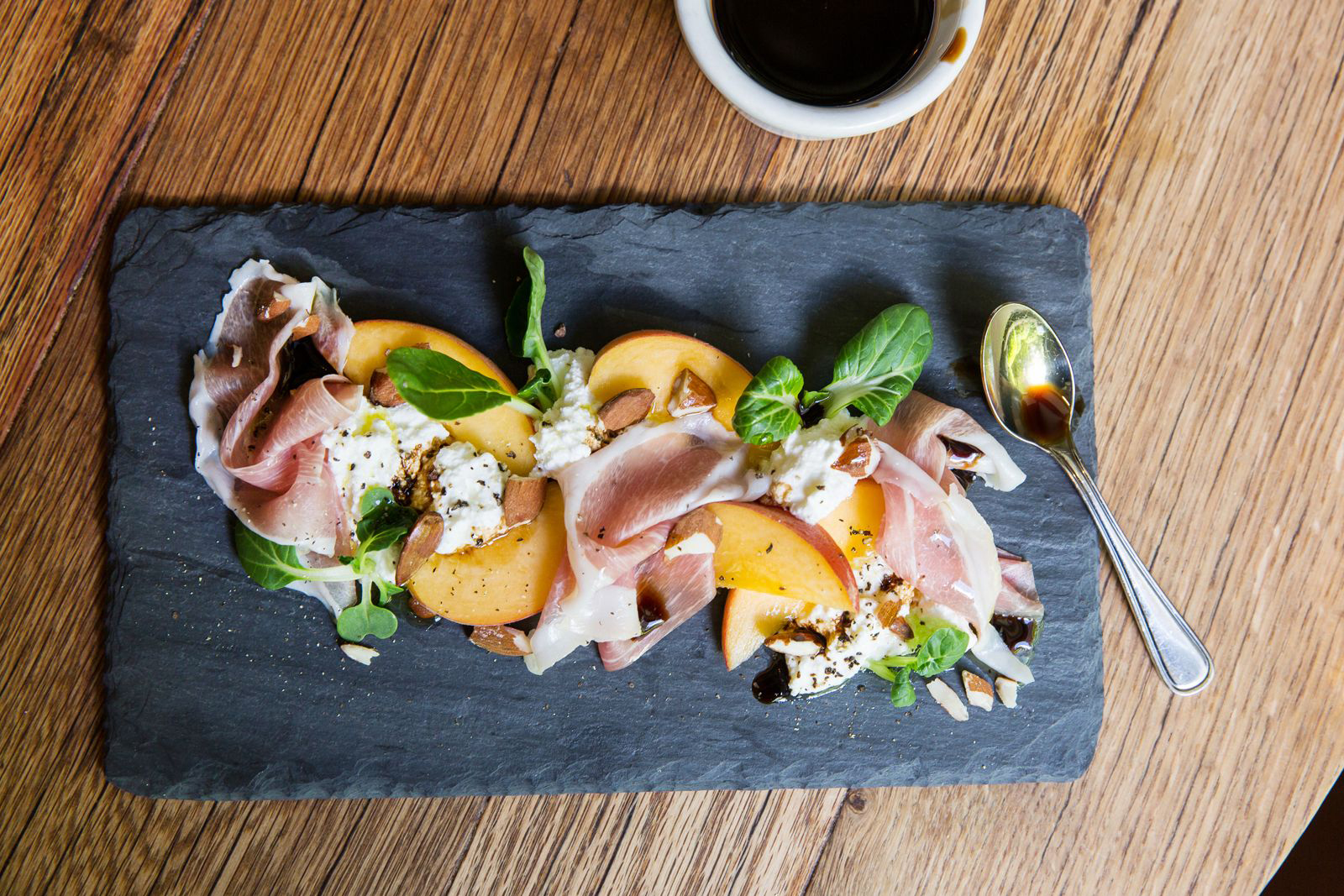 Peaches and prosciutto with arugula, ricotta, and almonds via Refinery 29.
This one is extra fancy!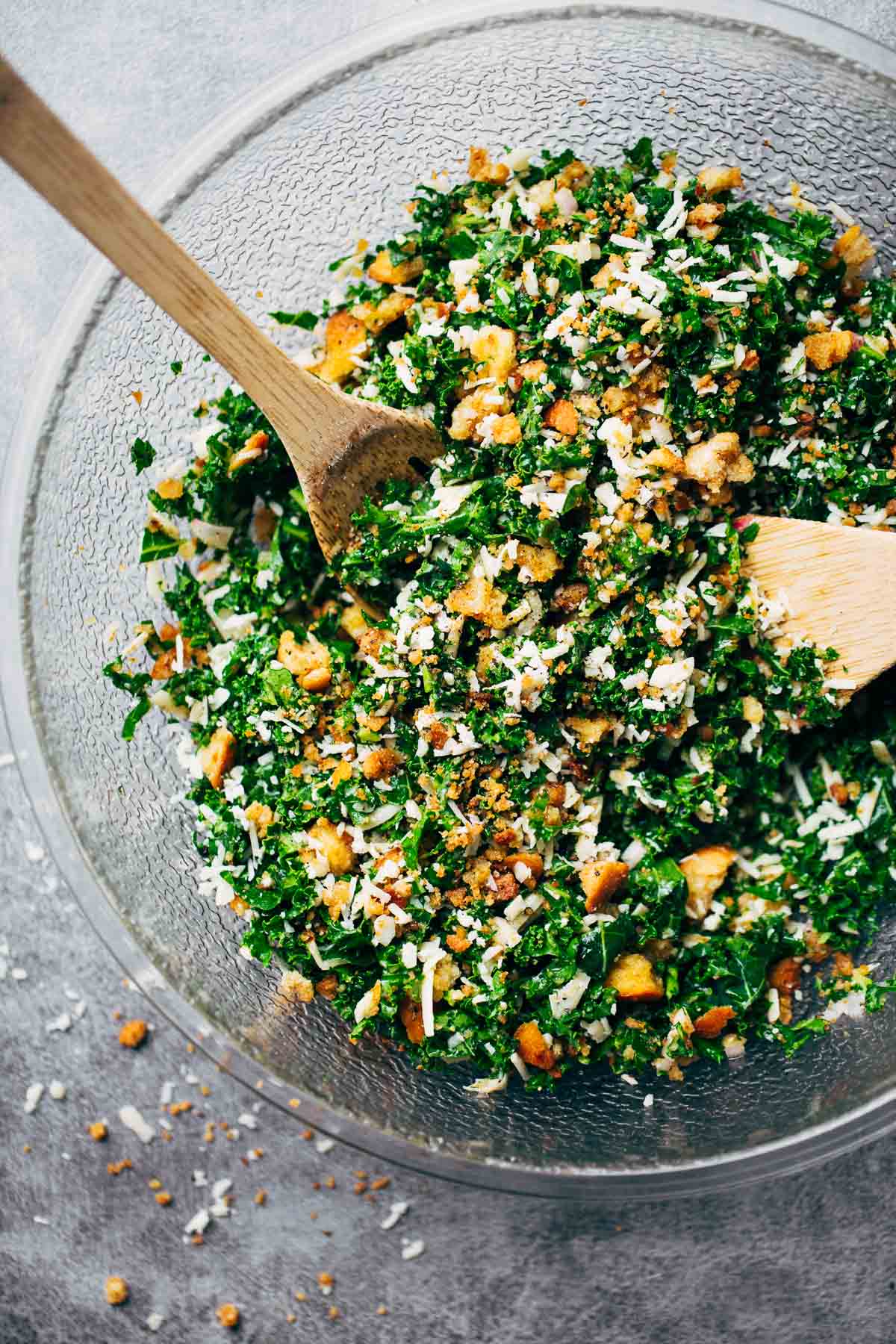 Toasted Bread, Parmesan, and Kale Salad via Pinch of Yum.
Love a great toasted bread, a.k.a., panzanella salad.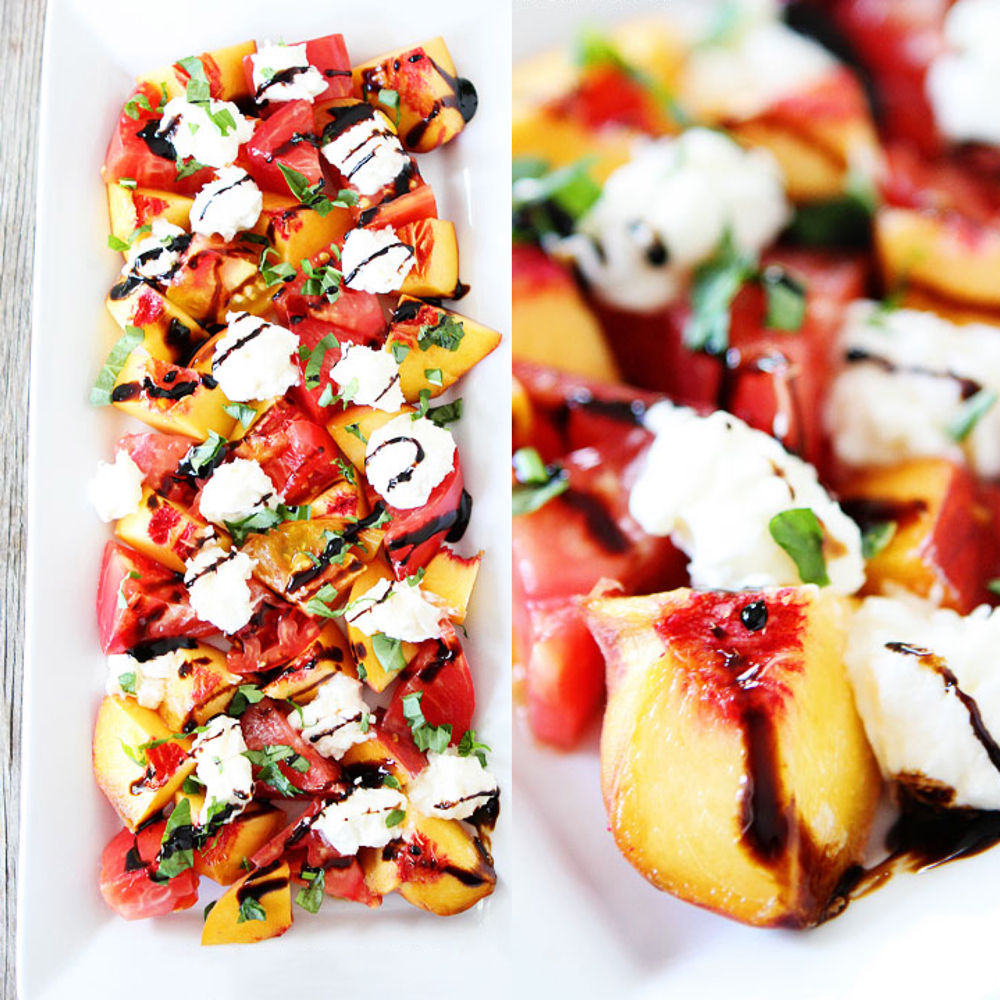 This is another super similar salad that tastes great every time. Grab the burrata from Trader Joe's. It's inexpensive and totally excellent.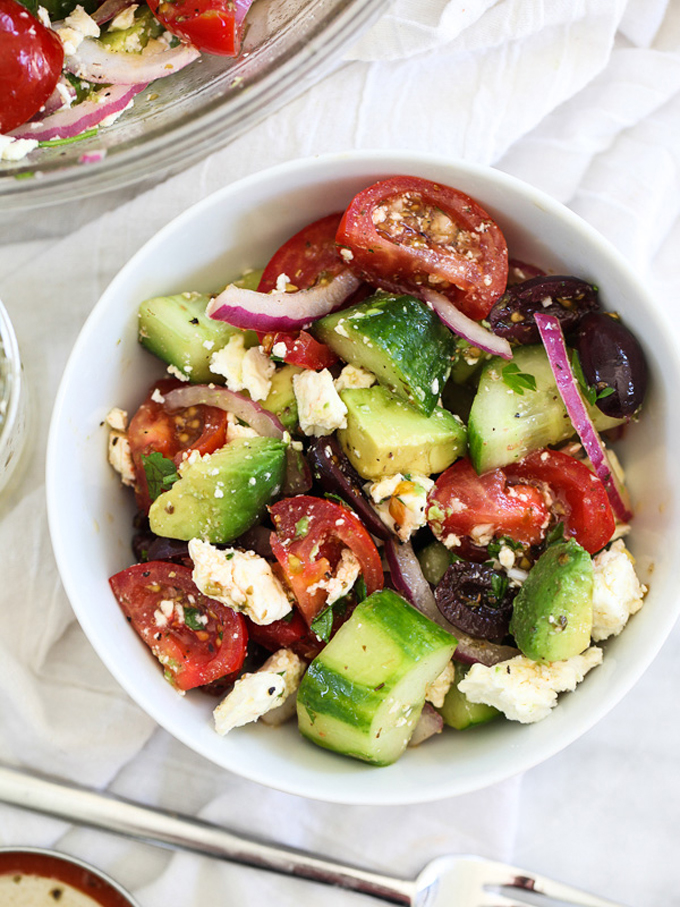 Greek Salad with Avocado via Foodie Crush.
I love this simpler take on a classic Greek salad.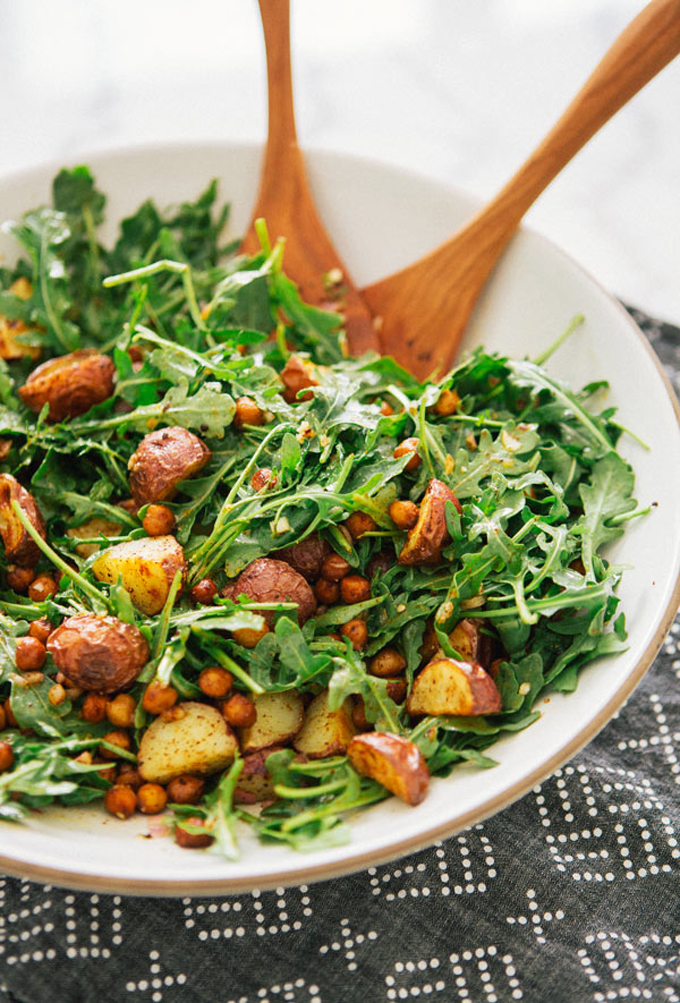 Roasted Potato and Paprika Chickpea Salad via A House in the Hills.
Roasted potatoes instead of croutons = genius.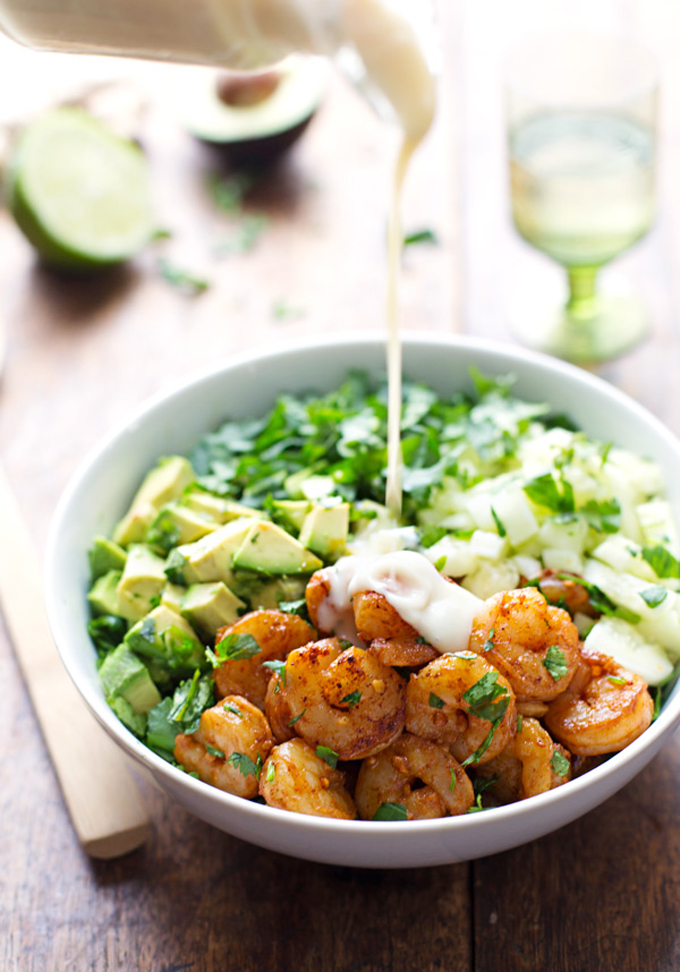 Spicy Shrimp and Avocado Salad with Miso Dressing via A Pinch of Yum.
YES to everything about this warm salad – especially the miso dressing.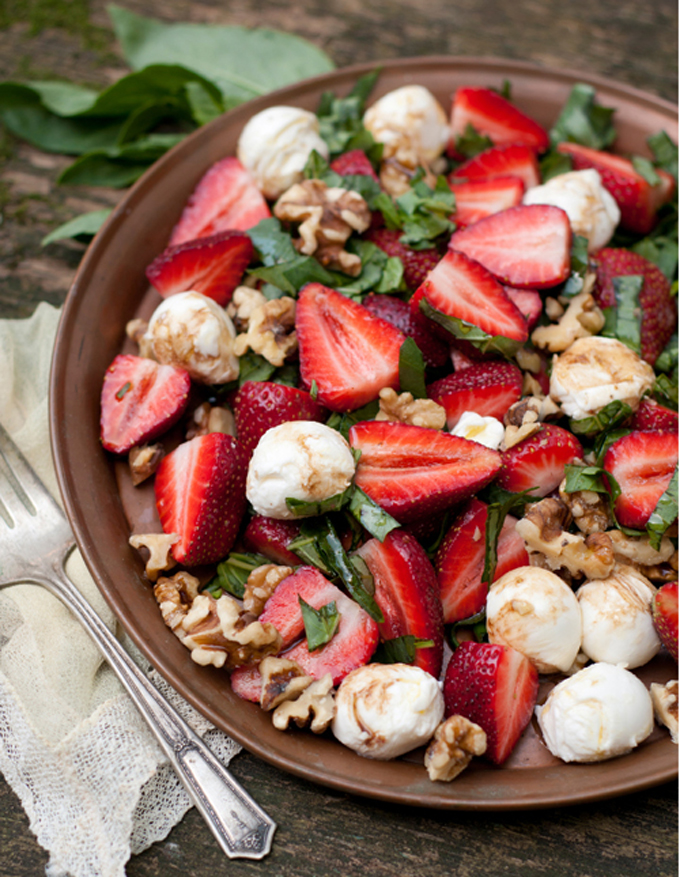 I've made some variation of this salad for years. Such a good one; and another great option for parties.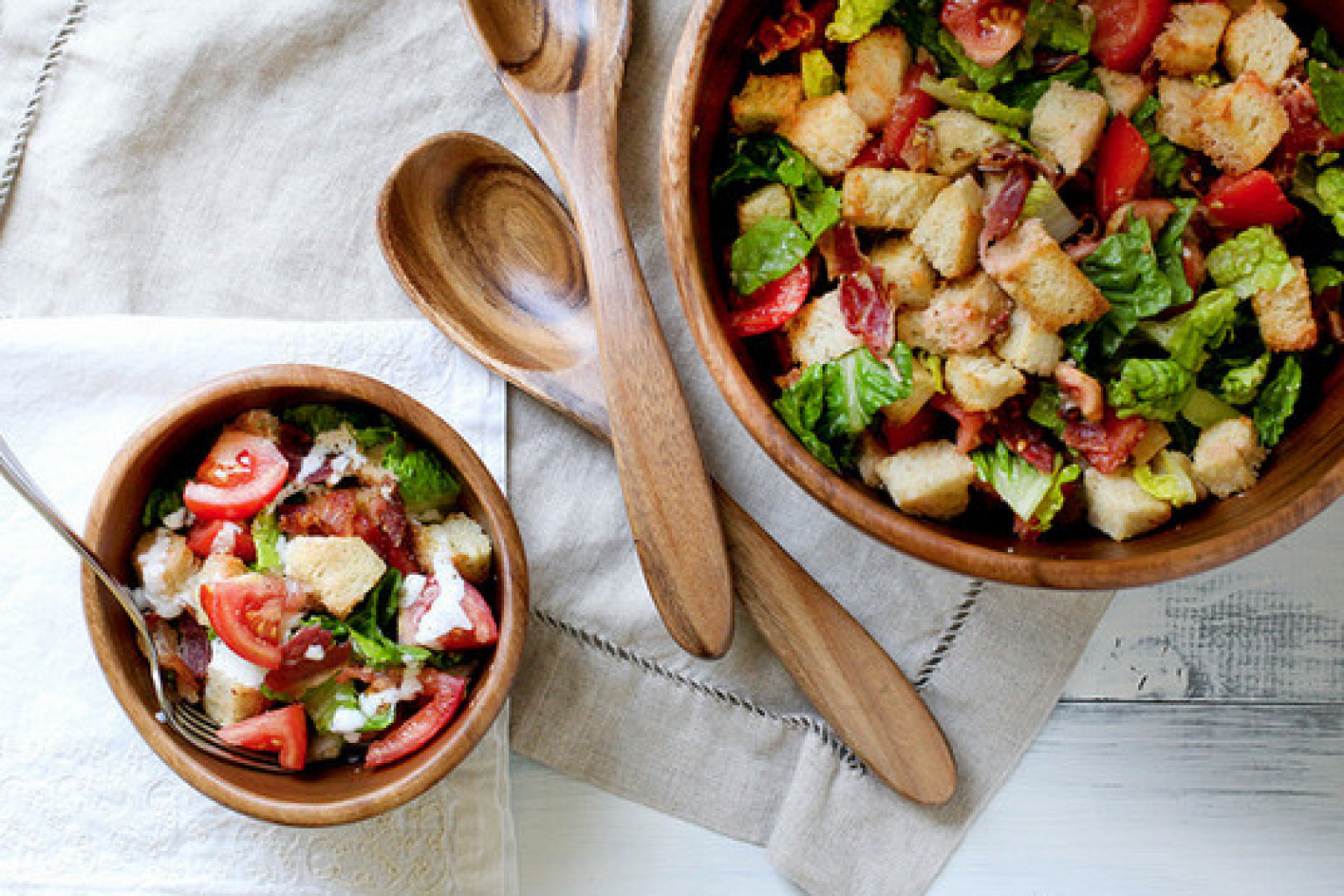 Love this funkier BLT spin on the panzanella salad.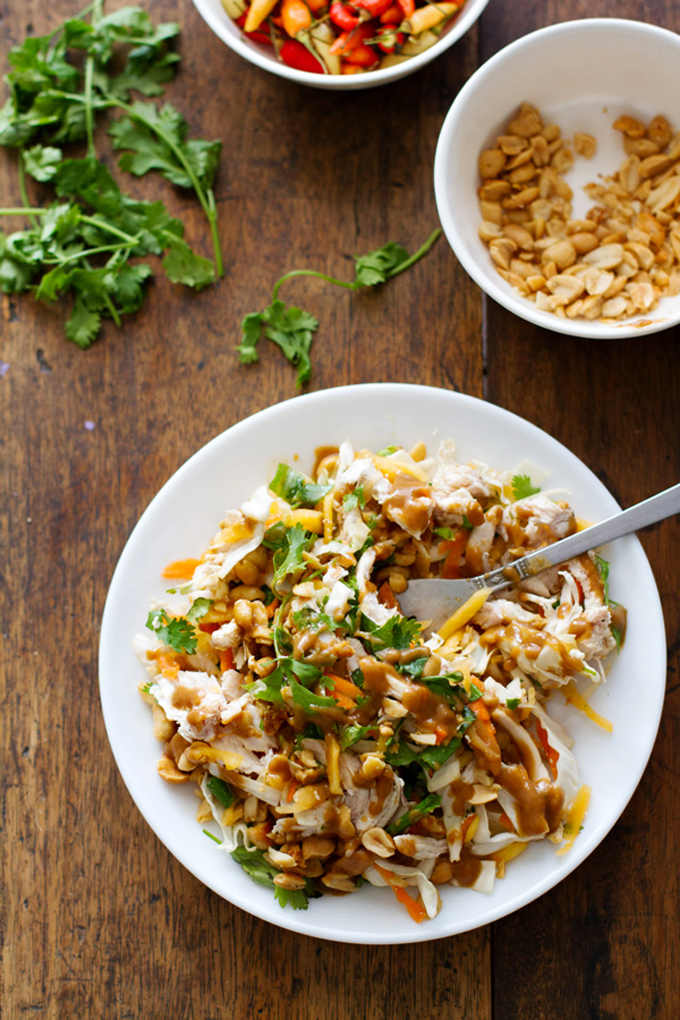 Chopped Thai Chicken Salad via Pinch of Yum.
I love, love, love any thai chicken salad and the dressing on this one is extra amazing.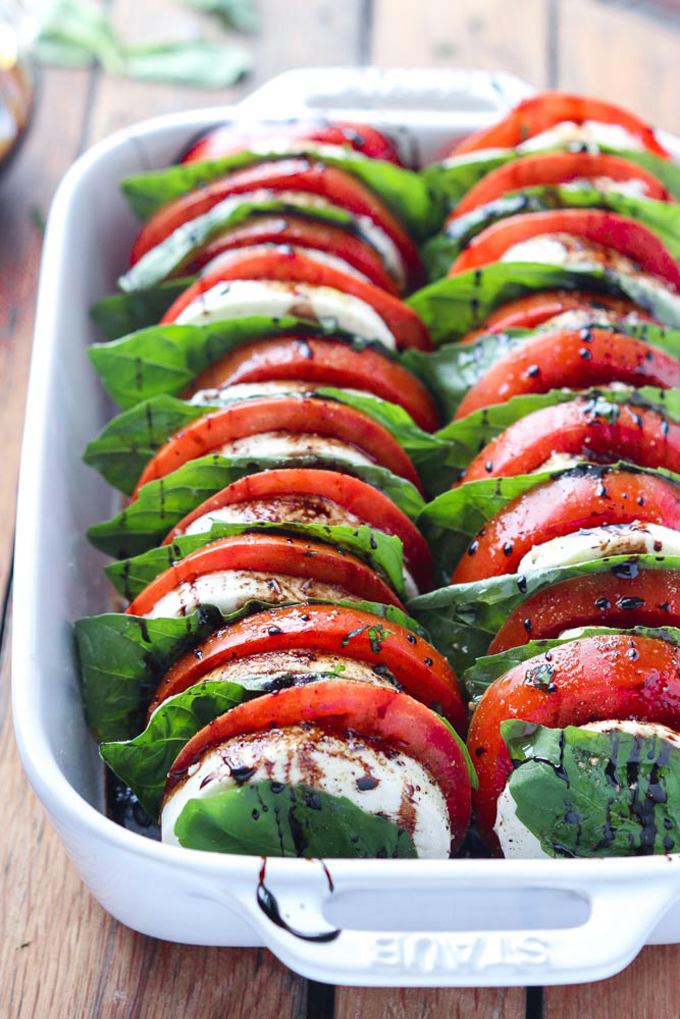 Classic Tomato Mozzarella Salad with Balsamic Reduction via Little Broken.
Forever and ever a classic and one of my hands-down favorites. Makes me dream of Italy.
SHOP MY FAVORITE SUMMER SALADS POST | CLICK LEFT & RIGHT ARROWS TO EXPLORE
Love these yummy summer salads? Head to our recipe page to check out what else we're whipping up in the kitchen!