You may have guessed it by now (you know, I just couldn't help but share a few little peeks on Instagram); we bought a home! Ever since learning that we would be relocating to North Carolina for hubby's residency at Duke (you can read all about that, here), finding a place to live has been an absolute whirlwind. After renting for years, somehow it just felt like time to dig in some roots and buy ourselves a home. I think we were tired of crazy apartment rules ("No running water from 9am to 5pm this week for repairs" … blech) and the endless struggle with guest parking for our family and friends. We've also been longing for a backyard, especially as Scarlett is getting older and more mobile and her mama, ahem, wants to throw a few really great parties in celebration of that, of course.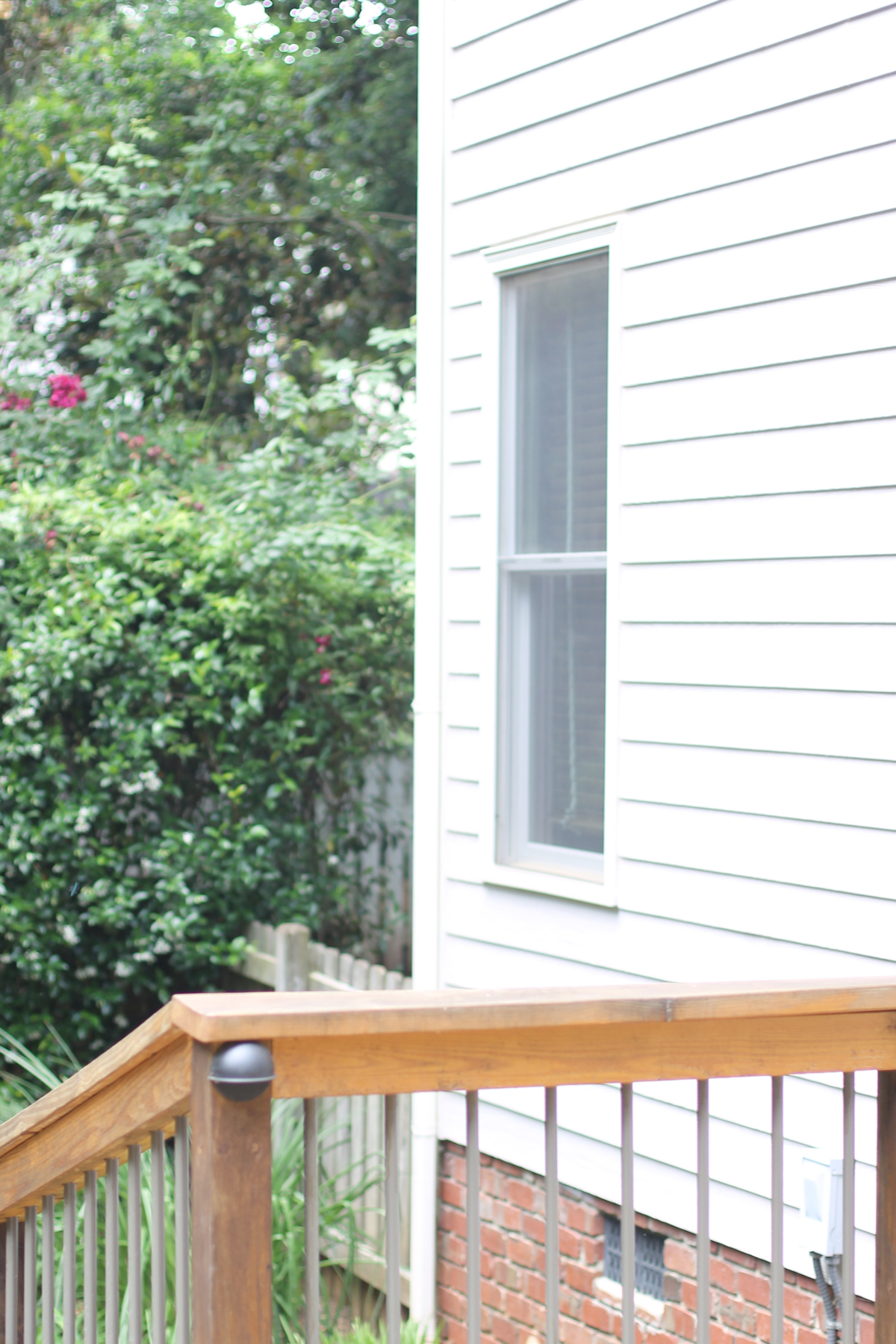 The trick to home-buying was, we had a pretty limited amount of time in which to purchase, or jump ship, and find yet another temporary apartment, given Mike's work timeline. We got lucky, with an amazing realtor, and then got lucky again, because the realtor knew of the perfect home not yet listed on the market. I promise to share our home-buying story soon, because I now know how crazy the process can be and every little piece of advice helps; but until then, I thought I'd share a few snippets of our new home (wow, that feels crazy to type!)
Right now we're still mostly in boxes, though I'm hoping we'll be up and running in no time. Until then, we're taking advantage of the handful of weeks Mike has off until he starts his residency training to shop for furniture and explore the area. North Carolina boasts some of the most gorgeous hand-crafted and relatively affordable furniture in the country, so we're taking full advantage and attempting to design the home of our dreams. We're also going a bit crazy remodeling (in small-ish doses), painting most of the walls, and tearing out carpets. I don't know if it's a Miami thing, but we're really not fans of carpet though it seems everyone up here has carpet almost exclusively across the bedrooms and upstairs floors. Hoping we don't regret the decision to yank the carpet come winter. Yikes.
Now I'm off to hunt down bed frames on One Kings Lane. Wish me luck!
And as always, I'll be sharing updates on Instagram and twitter, @glitterinclexi, and here on the blog.