One of the most amazing things about baby gear, is how quickly the technology and trends change. Just a year ago, I was on the hunt for our very first car seat for our baby. And if I'm being honest, the options were all kind of, well, the same. Lucky for us, Maxi-Cosi just released the world's first and only customizable car seat, and as a Maxi-Cosi Brand Ambassador, I set out to design my own. Basically, the Mico Max 30 combines maximum comfort and safety features with your own unique style. With a range of color and style options, you're sure to get just what you want. You design it. Maxi-Cosi makes it. How cool is that?
I designed a car seat with Scarlett in mind: black, grey gravel, stripes, pops of pink berry, an extra base to keep her seat secure for car rides in both Mom an Dad's car, a bug net for Summer, an adorable pink berry footmuff for these new-to-us North Carolina winters, and plenty of toys.
The new Mico Max 30 lets style-savvy parents have it all: safety, comfort and a palette to customize frame, cushion and canopy colors, accessories, even clip-on toys, right from their smart phones, tablets and laptops.
The seat and new Maxi-Cosi Custom Program is a brand new concept — it officially launched in late April of the year at The Hotel on Rivington in New York City, at an event hosted by author and Today show style editor (and mom-to-be) Bobbie Thomas.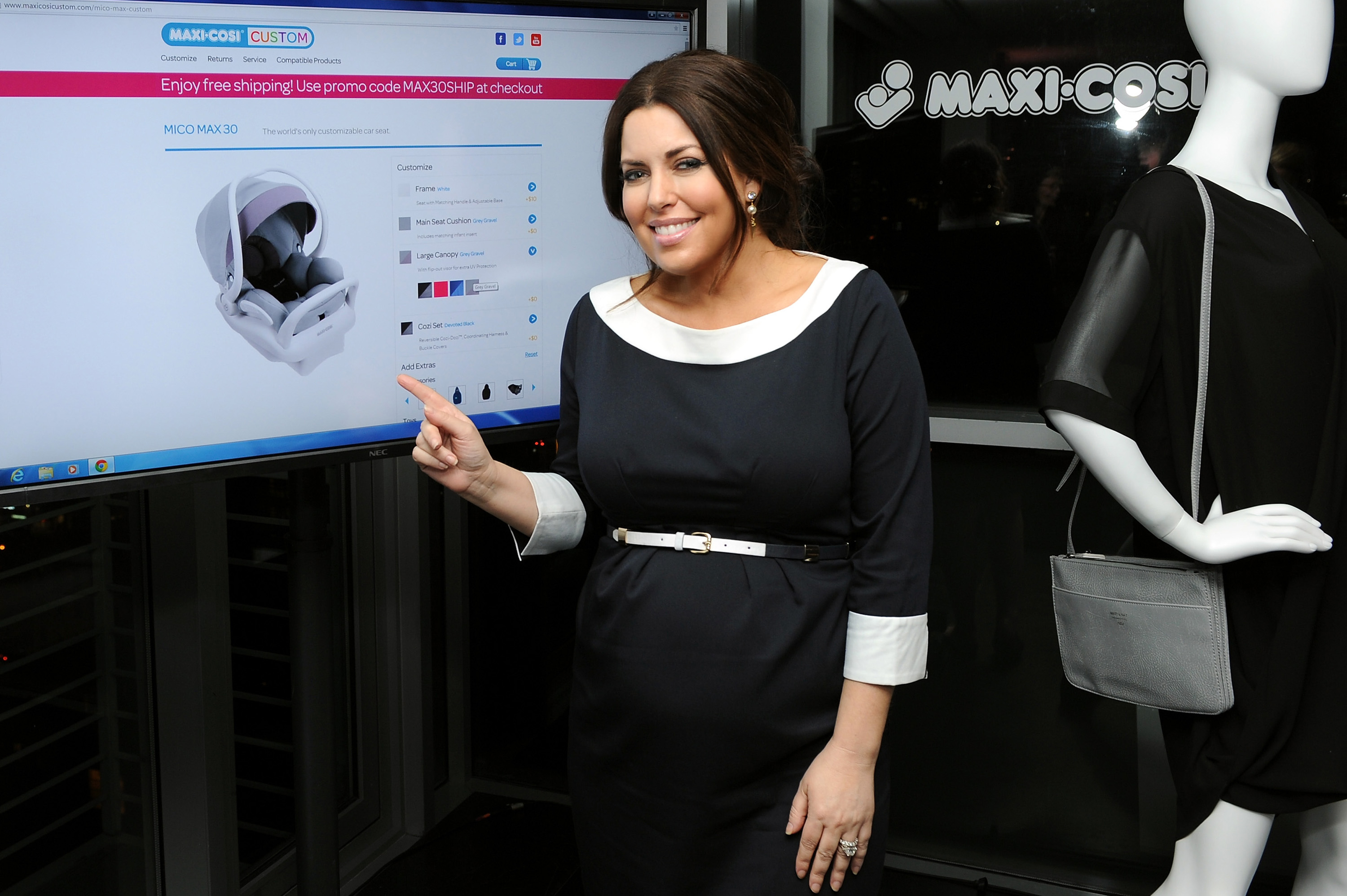 The Maxi-Cosi Custom Program makes it fun and easy for parents to explore their inner designers, with more than 250 potential looks. Just visit maxicosicustom.com from any smart phone, tablet or laptop and see the Mico Max 30 image morph in real time as different colors are selected for each component. Like a year round summer feel? Click on a White frame, Pink Berry seat cushion, Grey Gravel canopy and Mosaic Blue cozi set. Want to blend right in with your car's dark leather interior? Click your way to a Black frame, Blue Base seat, Devoted Black canopy and Purple Pace cozi set. Custom seats are hand-assembled and delivered within three weeks, with free shipping offered for a limited time.
Mico Max 30, designed for rear-facing children from 4 to 30 pounds and up to 32 inches, provides superior safety for baby with Air Protect Side Impact Protection and an anti-rebound bar. Self-wicking fabrics, and a washer/dryer-safe seat pad that snaps off without undoing harnesses, make cleaning up crushed cheerios and spilled milk a breeze. The Mico Max 30 is also fully compatible with Maxi-Cosi, Quinny and many other premium brand strollers, which is a huge lifesaver as a mama on the go.
Looking for your perfect car seat? Design your own at maxicosicustom.com.
This post is sponsored by Maxi-Cosi; thank you so much for supporting the sponsors that make Glitter, Inc. possible.