This family laundry post has been sponsored by Tide. All thoughts and opinions are my own. This post contains affiliate links, which means that if you click on one of the product links, I'll receive a small commission. Thank you so much for clicking through and helping to support this little blog business of mine! Read more about our site, privacy, and disclosure policies here.
Drowning in piles of laundry? I'm sharing my 10 best tips for staying on top of family laundry!
Sometimes I dread doing the laundry. There, I said it. Like most busy parents, family laundry seems endless; and truth is, if you don't get a good system in place, it can totally overwhelm you. I still have days where I stare at the piles of laundry and want to curse the high heavens, but since we've started implementing a few tried-and-true systems for staying on top of the family's laundry, it's been a whole lot better, and I don't loathe laundry days the way I used to.
Don't get me wrong, if someone offered to take over all of our family laundry … you know, forever, I'd be ALL for it; but seeing as how that magic genie has yet to show up on my doorstep, I'm going to resign myself to a whole lot of laundry. Luckily, we've got these laundry systems in place to stay (mostly) on top of the family laundry.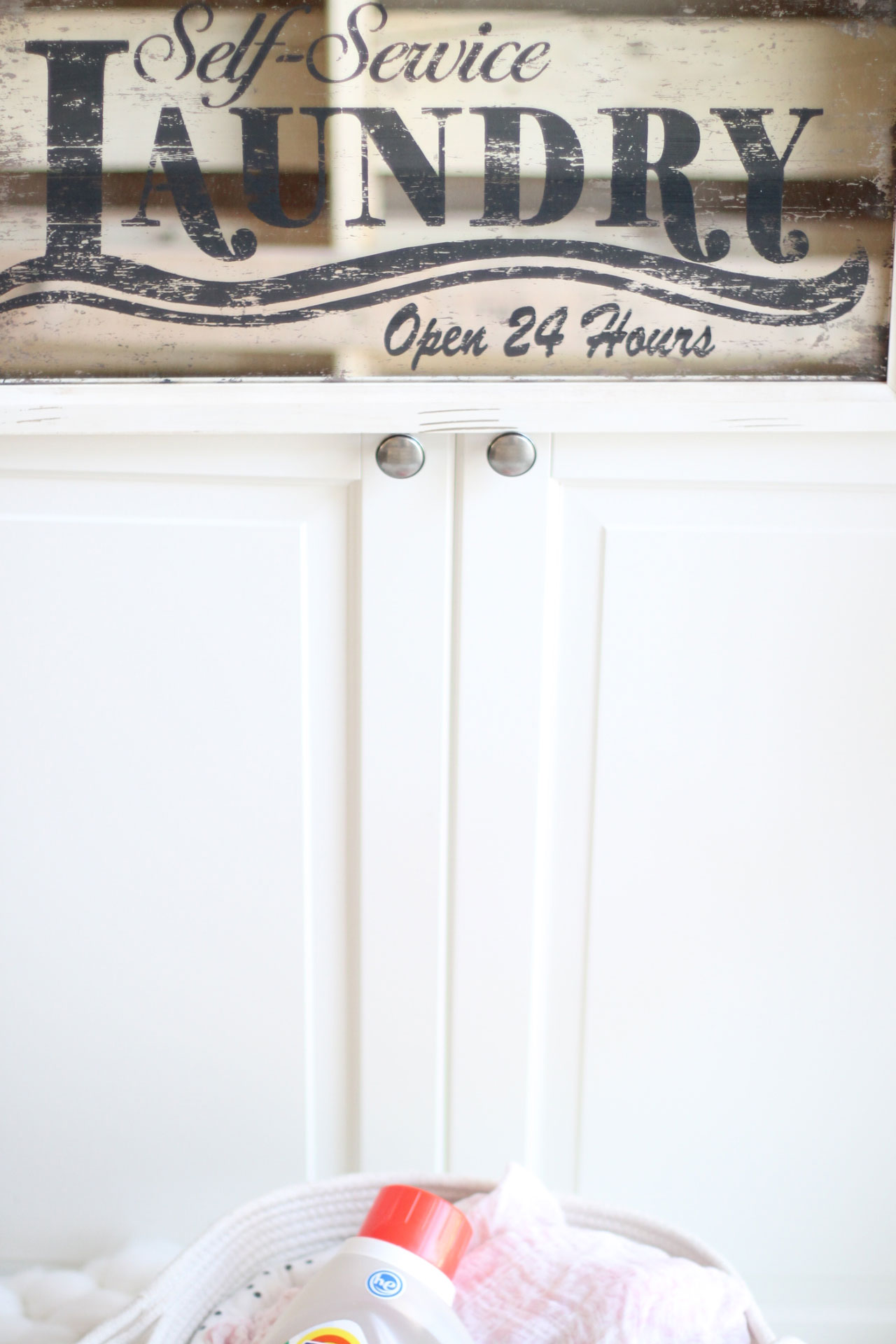 10 TIPS TO STAY ON TOP OF YOUR FAMILY LAUNDRY
1. Do laundry a few times a week. I get it. No one wants to spend their week doing laundry. But believe it or not, if you really looked at the amount of laundry your family produces, and you break down how many loads it takes to wash and dry all of it, you could be spending ALL day just doing laundry. Don't let it all pile up and try to do laundry a few times a week. This way, you're only doing maybe one load of laundry a day. The piles of dirty clothes will become less all-consuming, and you'll actually have clean clothes when you need them!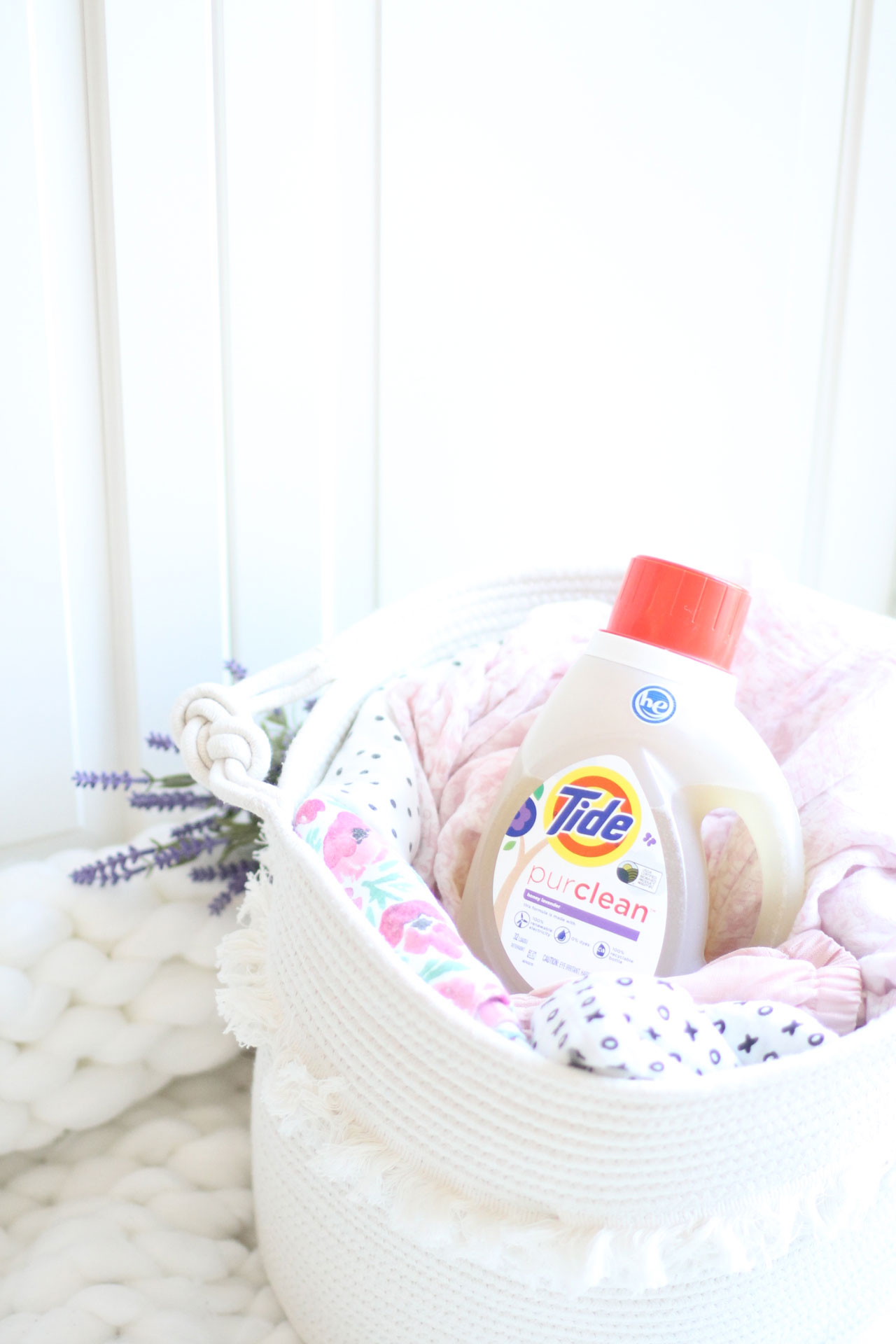 2. Throw a load of dirty clothes into the washer before you leave the house. There's something so satisfying about getting dirty clothes into the wash; doing that just before you run out the door means you'll come home to clean clothes, ready to be tossed in the dryer. It makes me feel like I'm tackling chores without actually having to be there.
3. Set a reminder on your phone to move wet clothes from the washer to the dryer. How many times have you left your clean, wet clothes in the washer, only to find them the next morning, sorely in need of yet another wash. That's the worst! Just set a reminder/alarm on your phone to move everything to the dryer an hour later. The alarm sound also acts as a good motivator to just get up and get it done, rather than telling yourself you'll get to it later.
4. Create convenient drop-off zones. Our girls' rooms and shared bathroom is upstairs, and our master bedroom is downstairs; not always my favorite layout, but it is what it is. I keep a laundry basket in our master bathroom on the first floor, and one big basket for the girls in the hallway just outside of their shared bathroom and between their two rooms upstairs. I've been teaching Scarlett, our toddler, how to toss her dirty clothes into the hamper, and I try to remember to bring down their basket at least every few days so that I'm not overwhelmed by ALL of the dirty clothes when I do go to throw clothes in the wash.
5. Pre-sort colors and whites. It's a simple step, but we always separate our colors and whites. Keeping your colors and whites separate is what will keep your whites whiter and your brights brighter. I've had my eye on a laundry sorter like this for our laundry room. I think it would make doing the laundry in loads so much simpler.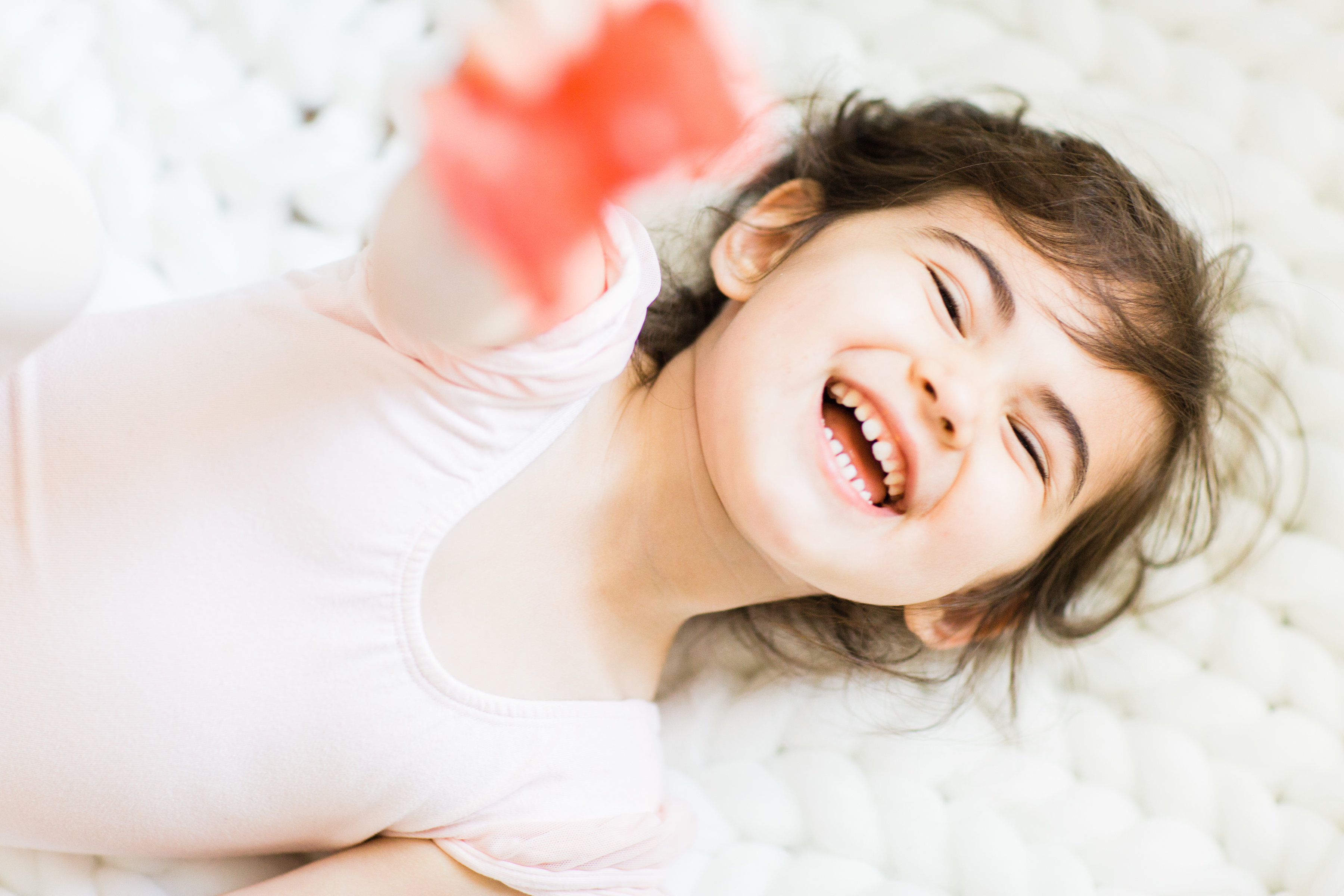 6. If you have children, find a laundry detergent that's safe for the whole family. This was HUGE for us. Now that we're onto baby number two, I feel good knowing our whole family is safe wearing clothes and sleeping in sheets that were washed with a better-for-you detergent. We're big fans of Tide PurcleanTM Plant-Based Laundry Detergent. Plain and simple, Tide Purclean is a safe, bio-based product alternative for the whole family; it's the first plant-based, liquid laundry detergent that cleans just as well as the traditional Tide most of us grew up with. The gentle formula contains NO dyes, chlorine, phosphates or brightener, so I can feel good about washing ALL of the family laundry in it.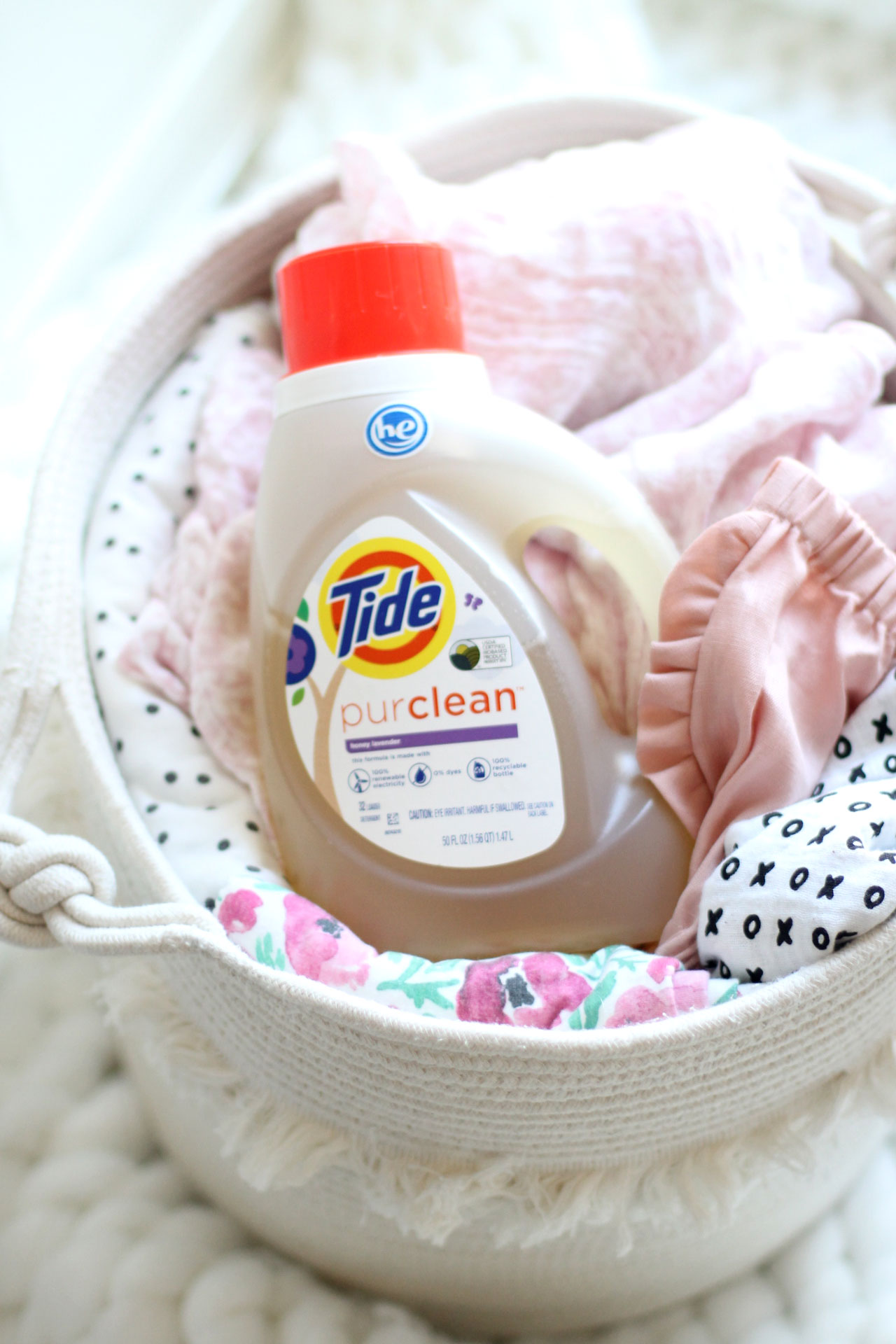 Though we haven't made the switch to a totally eco-friendly home, I like that in some small ways we can start learning to use "eco" products that are better for both us and the environment. Over time, I'd love to shift more of the products we use around the house to products that are more sustainable, eco-friendly, and safe for our family.
Plus, I can order Tide Purclean on Amazon, which is my holy grail for any product we use regularly in the house. Guys, I've said it before, I'll say it again, Amazon is my JAM. Especially with two kiddos under three, having Amazon at my fingertips is a LIFESAVER. Two-day free Prime shipping? Yassss! Another great thing about Amazon for a busy mama like me? The Subscribe and Save option – I can set how often I need more Tide Purclean product and it arrives on my doorstep without a second thought. And bonus – you can save $2 on your Tide Purclean purchase when you subscribe and save on your purchase!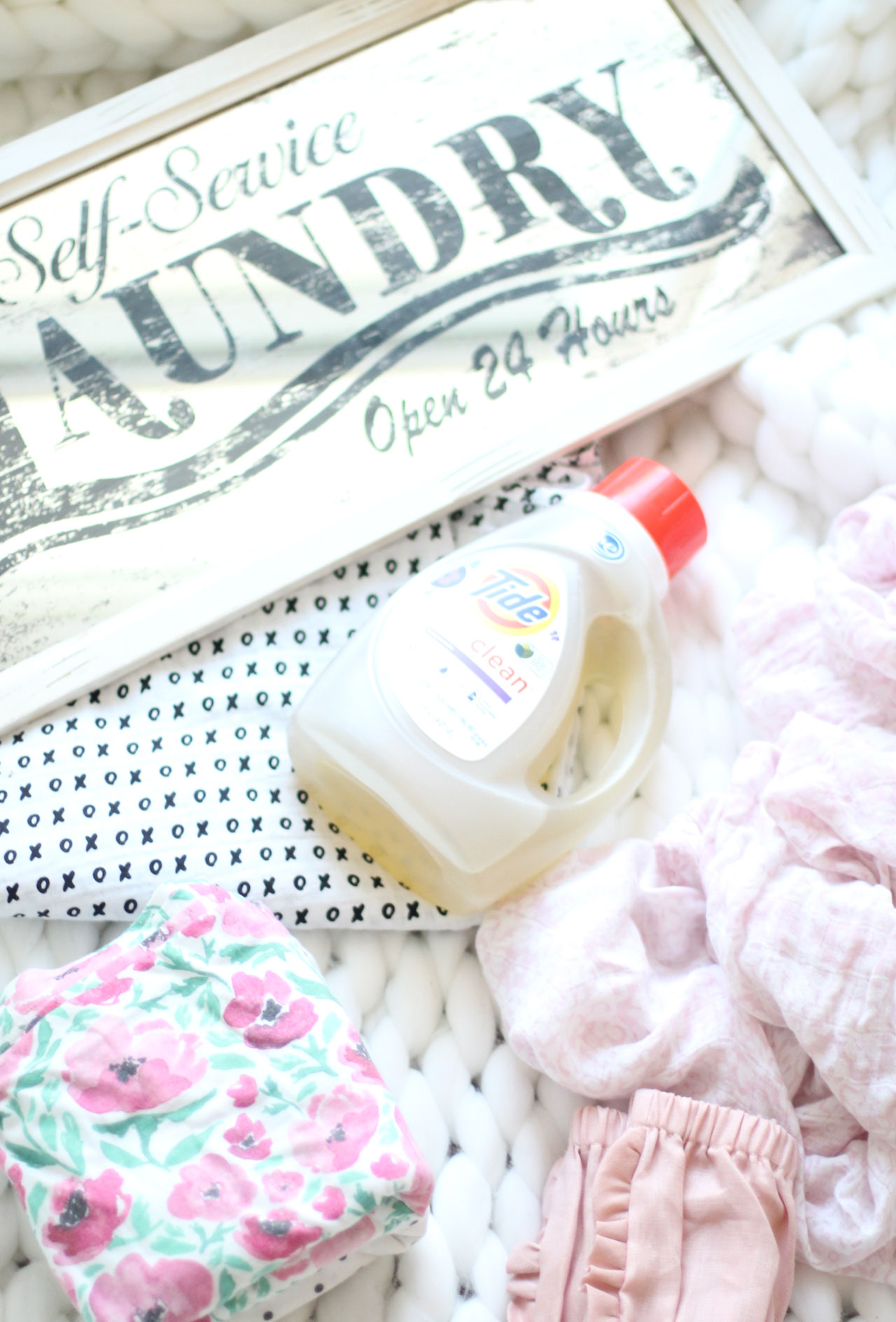 7. Use mesh laundry bags. We're finally starting to realize the brilliance that is mesh laundry bags. Mesh laundry bags that can be tossed in the washer for delicate items and small items like socks, baby clothes, and delicates will save time and your sanity; i.e., no more lost socks or trying mostly in vain to match up pairs. I'll even hand our toddler a mesh bag full of socks once the clothes are clean and dry and ready to be sorted, and have her help to match up pairs of socks. It's like a puzzle or game for her; plus it keeps her occupied and helps me to get the folding and sorting done!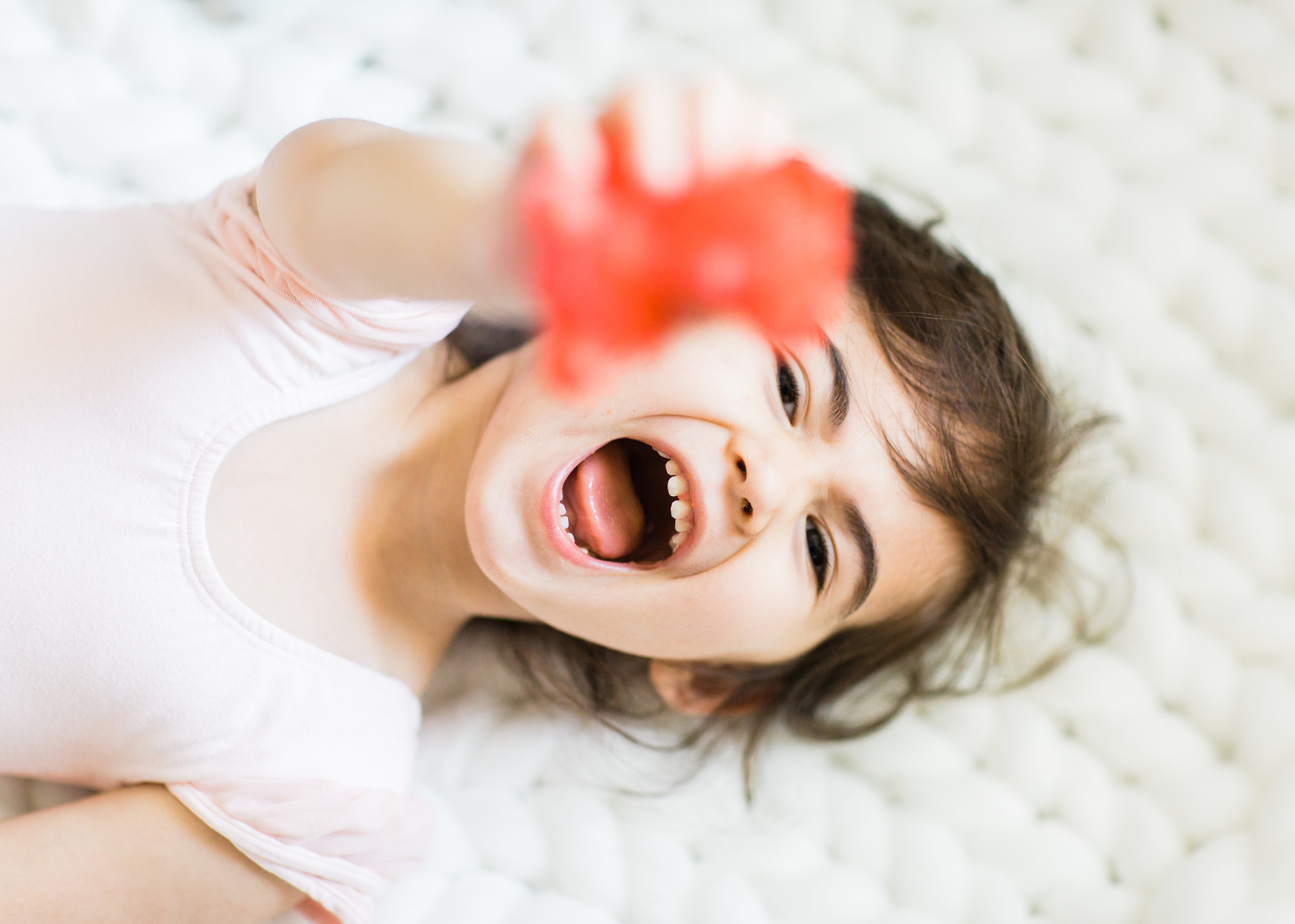 8. Get the kids involved. We're starting to work on chores with our toddler, and I find that the more I help/show her how she can be a good helper, the better it goes.
If your kids are old enough to do some chores, have them gather the dirty towels and bring their laundry to the laundry room, or at least put everything into the laundry basket that you can then bring to the laundry room. And like I said, using a detergent like Tide Purclean that I feel good about using for the whole family makes this a total mom win.
When it comes to sorting and folding, find a way to get your older kids involved, and somewhere fun and secure for your smallest ones. Usually, I lay out a blanket on the floor and set out the baskets of clean family laundry that need folding. If I'm really feeling ambitious, I'll even bring over a stack of hangers from my closet, so that I can put anything that needs hanging on the hangers right then and there, and then when we're done folding and sorting, I can just pop into my closet and hang the things that need hanging.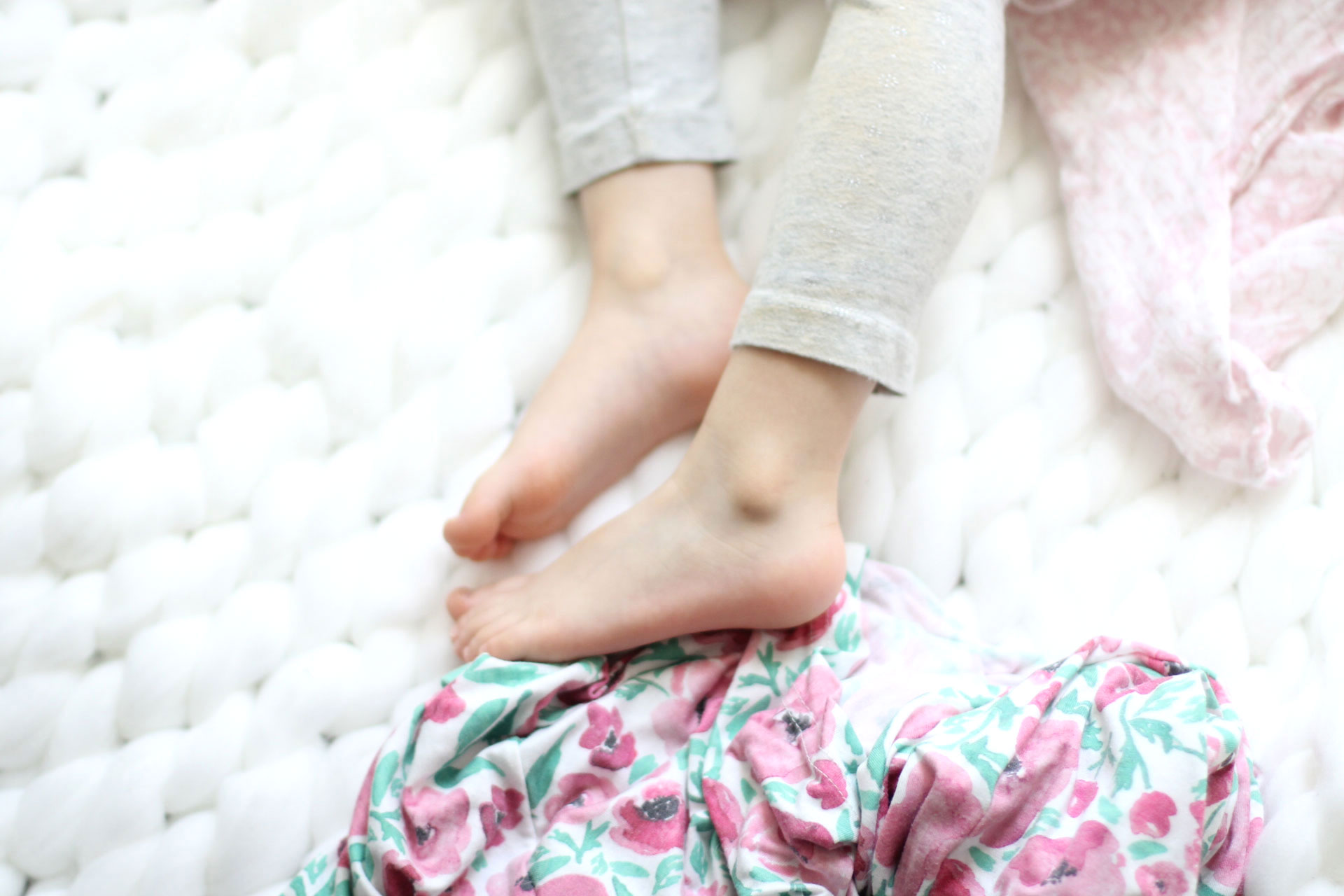 On our laundry blanket, I'll have Scarlett (aged 3) help me to "sort" the laundry … She likes to find the socks and bury her toys under the piles of clothes, only to "find" them a few minutes later. She also likes to "swim" throw the piles, which maybe isn't the most helpful thing, but it's pretty darn cute; plus, I'm getting laundry done all while entertaining and playing with my kids. It's totally a win, win.
I often put Emme on the floor with us, so that I know she's secure. As the second child, I think she just likes being in on the action; so long as she's hanging with us on the floor, whatever we're doing, she's usually pretty content.
Once everything is folded, I try to bring the baskets of clean clothes to everyone's rooms and put them away within the hour-ish. It helps me to just get it done, and I can keep the momentum going by having our toddler help to put the stacks into drawers. Mind you, half of the things unfold or fall in the transfer, but hey, at least she's helping!
9. Have multiple sets of sheets for each bed. My mom taught me this trick; especially once we entered the potty training stage with our oldest. We have at least two fitted sheets per bed in the house. This makes things so much easier for when it's time to clean sheets. When sheets are dirty or soiled, we just remove the old sheets and then add the new. Of course, the dirty sheets get added to the dirty laundry hamper, but it takes the pressure off of me so that I don't feel like I need to do the wash right.this.second. for fear my toddler won't have clean sheets to sleep on. This is a total sanity saver for those middle of the night accidents. Also, this waterproof, hypo-allergenic mattress protector has been such a big help for us during the potty-training years. It protects our little one's mattress from allergens and accidents. Every time we have an accident, I'm so relieved to see that mattress protector there on the mattress as I'm pulling off the soiled sheets.
10. Fold and put away family laundry the same day you wash and dry. I'll be the first to admit, I don't always abide by this rule, though I wish I did. If you consistently fold and put away the load of laundry that just came out of the dryer, you won't have the dreaded piles and baskets filled with clothes waiting for you at all times. You'll also miraculously be able to find clean outfits, socks, and underwear. I hate to admit it, but this one really helps.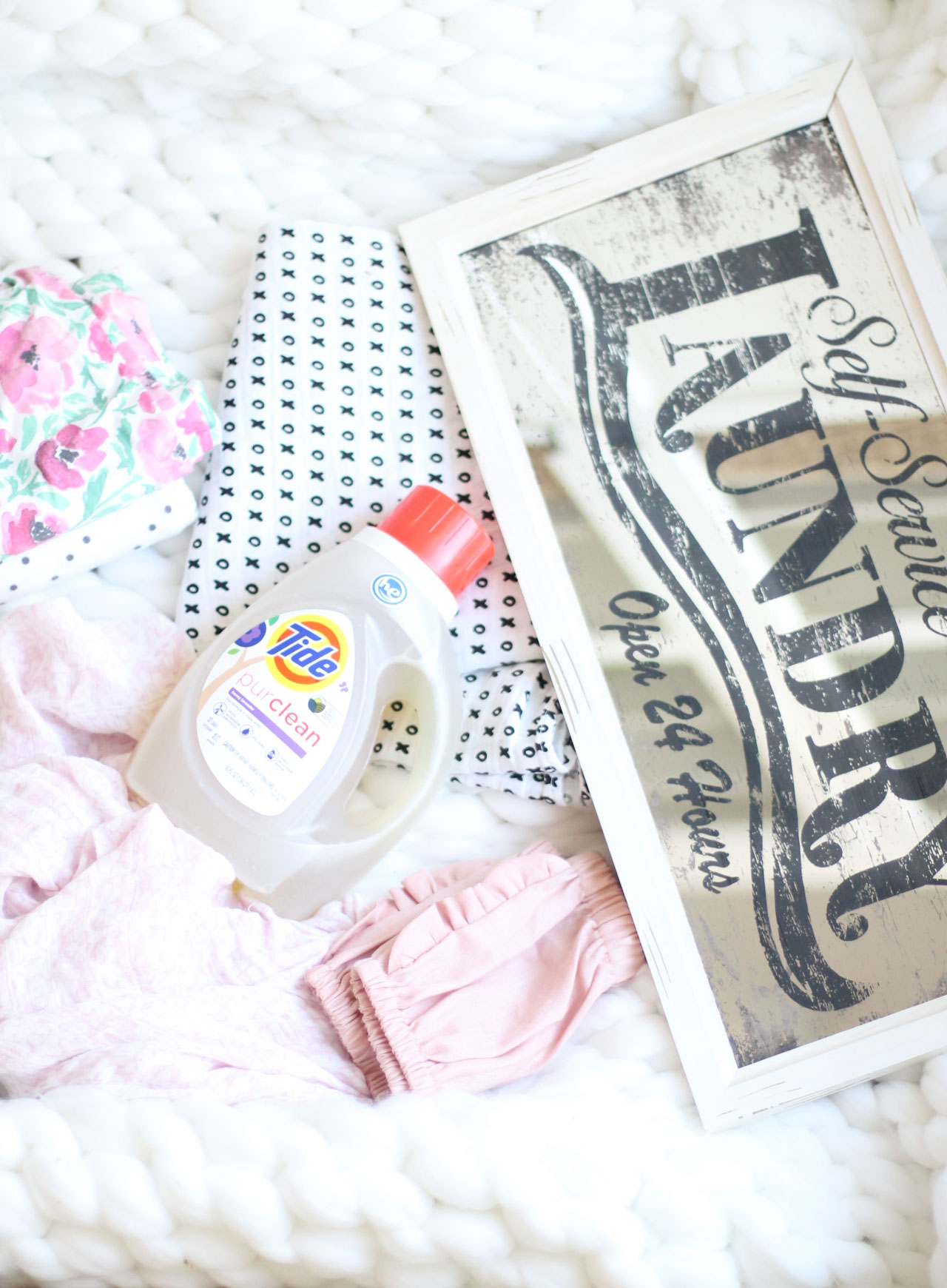 Don't let family laundry overwhelm you! I know it can feel like a huge pain, but with a few simple tricks, you can get a handle on all of that family laundry and make the event less dreaded. Wash everyone's clothes together using the same safe laundry detergent like Tide Purclean Plant-Based Laundry Detergent in Honey Lavender, try to do laundry at least a few times a week, make laundry a family affair that your kids will learn to enjoy, and put everything away the same day so that it doesn't feel like yet another burden. You've got this!