Today's beauty find is an extra special splurge for your hair. Ever heard of hair perfume? Well, I hadn't. I mean, like most teenage girls, at some point, I definitely sprayed perfume (probably some combination of a Britney Spears fragrance and Clinique Happy) onto my hair brush in the mornings, and then brushed that into my locks. Trouble is, perfume is full of alcohol, which can actually be really drying for your hair. So, like many of the goofy beauty trends I tried as a teenager, I stopped spraying perfume into my hair years ago.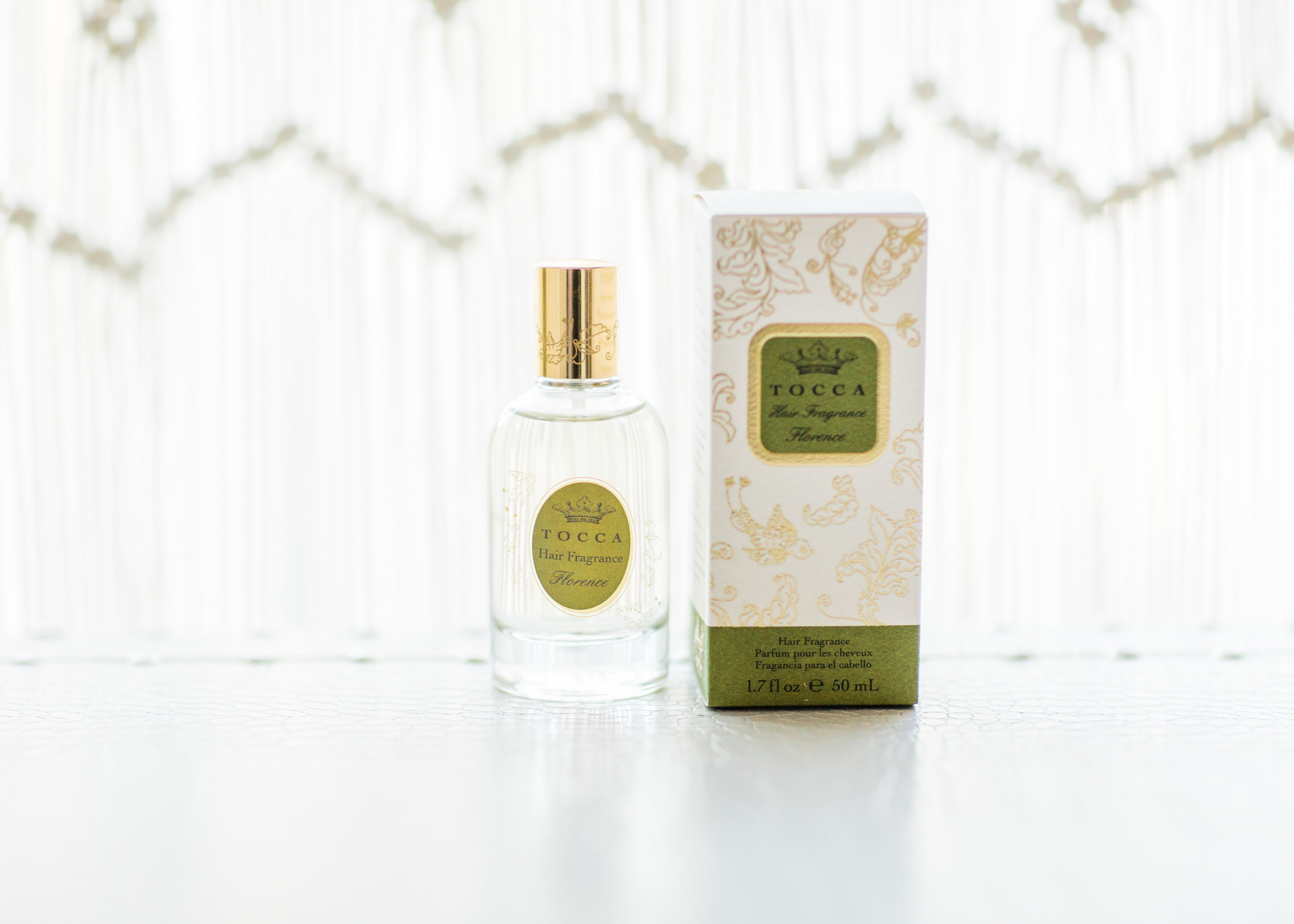 But then recently, I stumbled upon Tocca's hair mist. I should start by saying that I LOVE Tocca. They sell their fragrances at Anthropologie, Sephora, and Nordstrom (and a bunch of other retailers), and if you haven't yet smelled one of their signature scents, get yourself to an Anthro and take a big sniff. Oh my gosh, their fragrances smell divine. Tocca's gorgeous scents are meant to evoke Old World romance and familiar places infused with the unexpected, fresh and new. Feminine through and through, their perfumes are also in the most charming vials to pretty up your dressing table or bathroom counter.
My favorite scent – Florence – 100% smells like the streets of Florence, with a heavy, yet somehow subtle punch of gardenia, tuberose, and jasmine that settles into your skin in the prettiest way. I find myself smelling my wrists all throughout the day when I wear their perfume.
And then I find out my favorite scent is made in a hair mist. SOLD.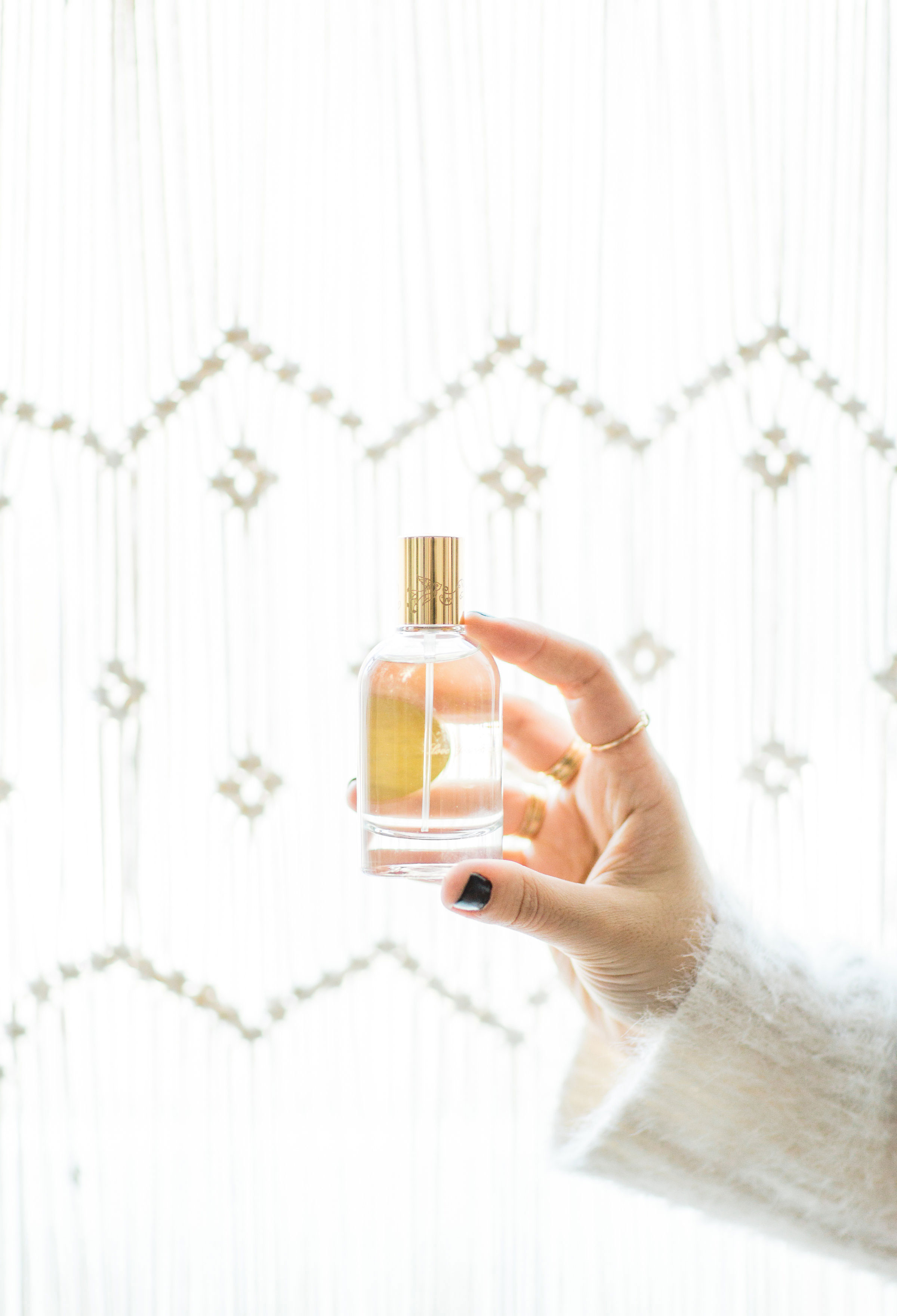 Guys, you'll absolutely love this hair perfume because it is SO GOOD; plain and simple.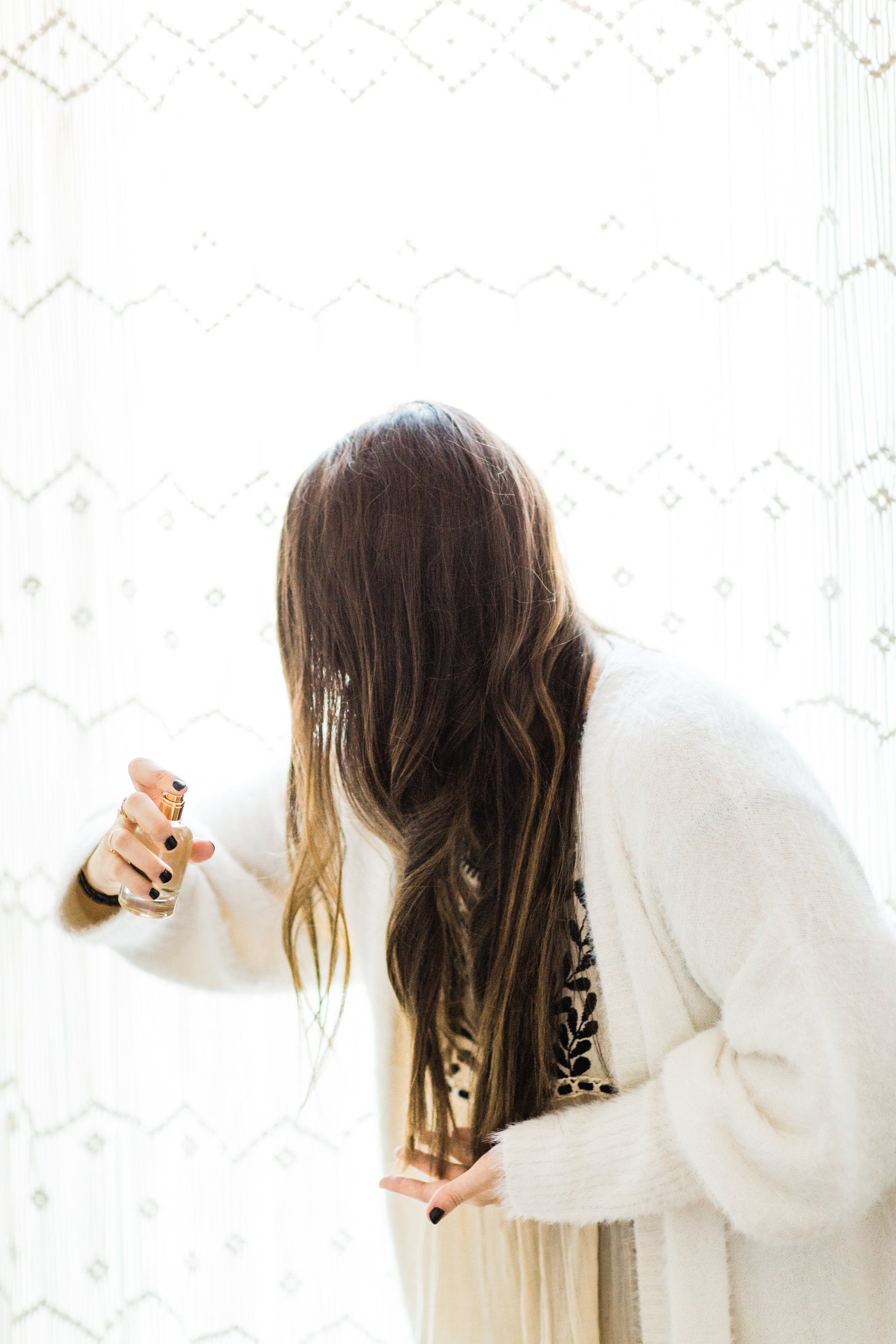 It smells incredible (and holds it's smell). And when you spray your hair directly with hair mist or perfume, it's the kind of fragrance that really lingers. Any time I wear hair perfume, I get so many compliments on how good I smell. Without fail, my husband comments about how nice I smell every time I wear it. And on top of all of that, the delicate blend of moisturizing oils keeps your hair moisturized and glossy. I use it after styling my hair just to seal in the shine and moisture.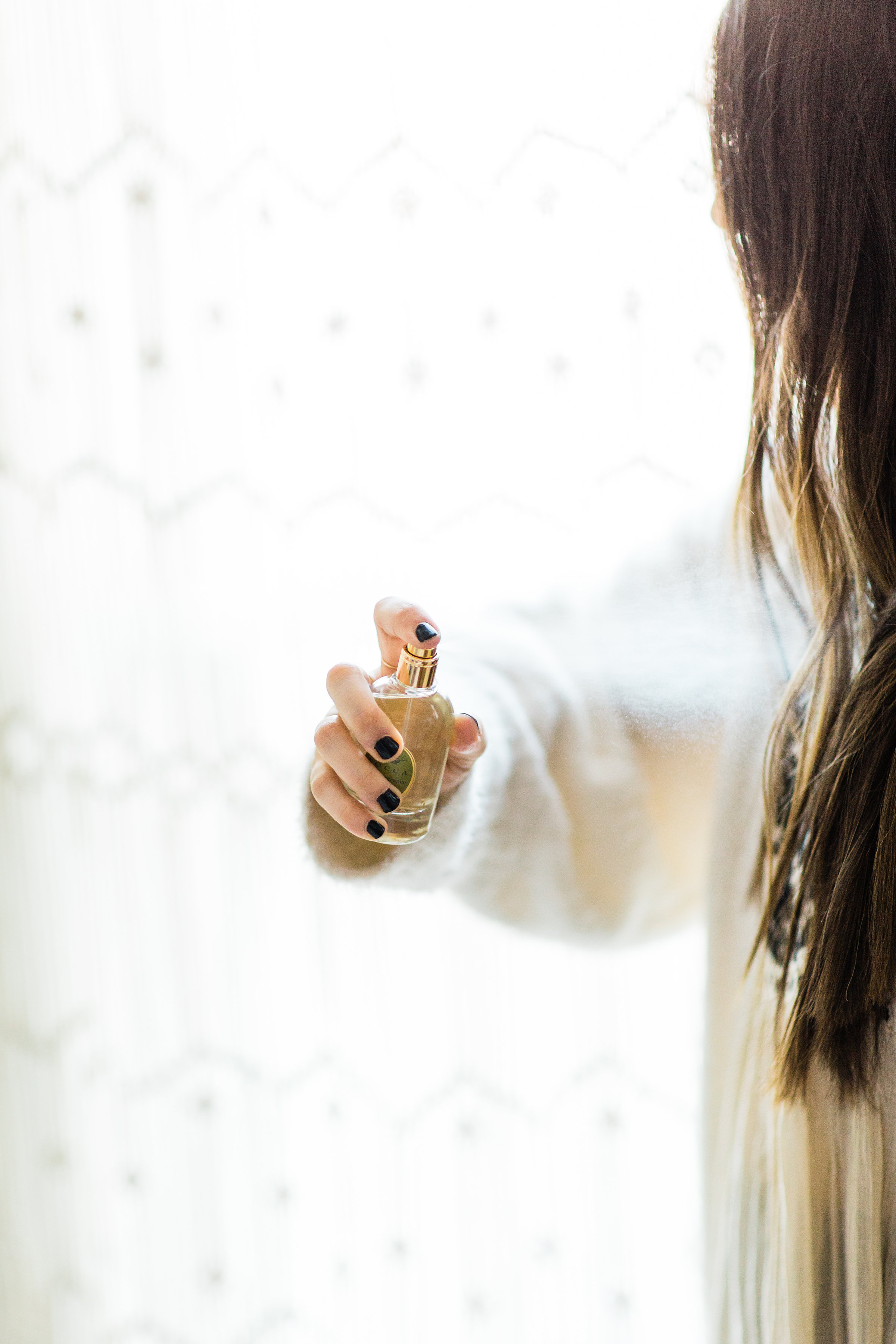 Plus, at $78 for a full-sized bottle, grabbing a Tocca fragrance can be a bit steep; the hair mist works just like the perfume, it's just a bit more subtle and light, and a full-size bottle is just $28. I put mine in my hair, on my wrists, my neck. It's actually a great everyday fragrance.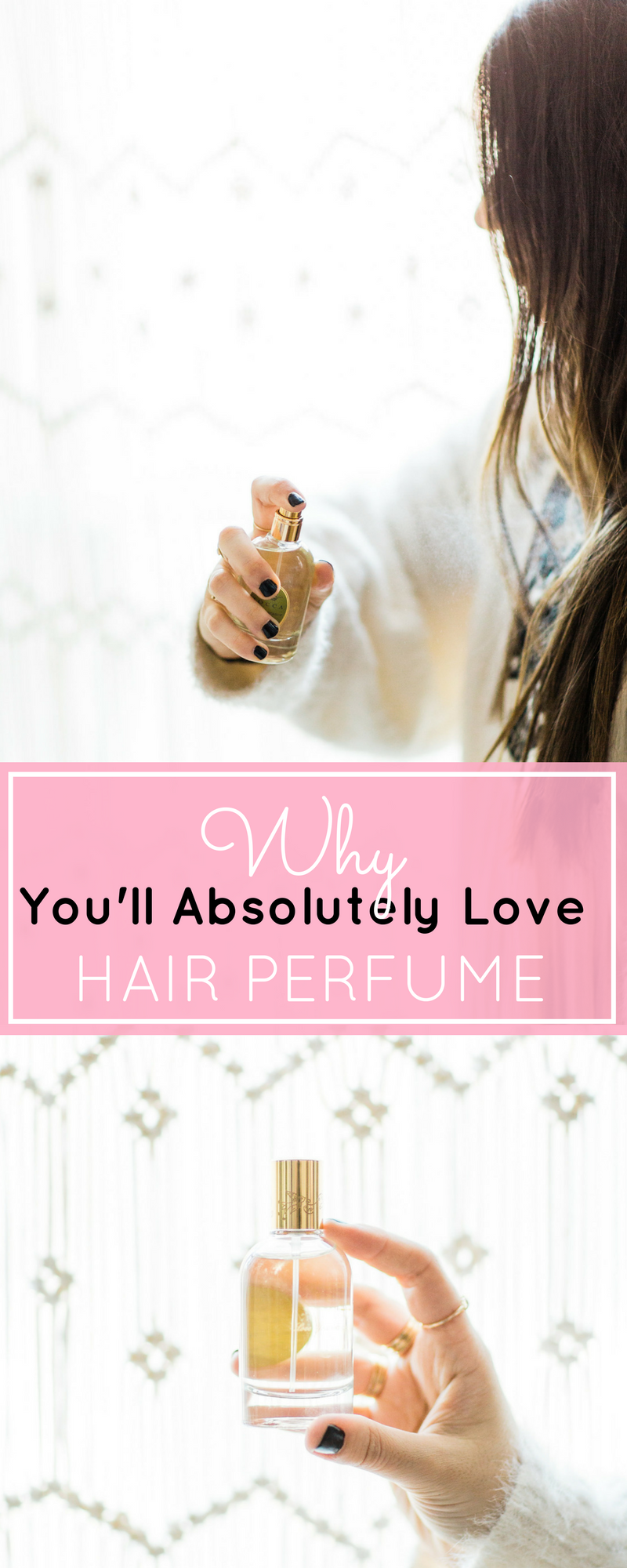 Have you ever tried hair perfume?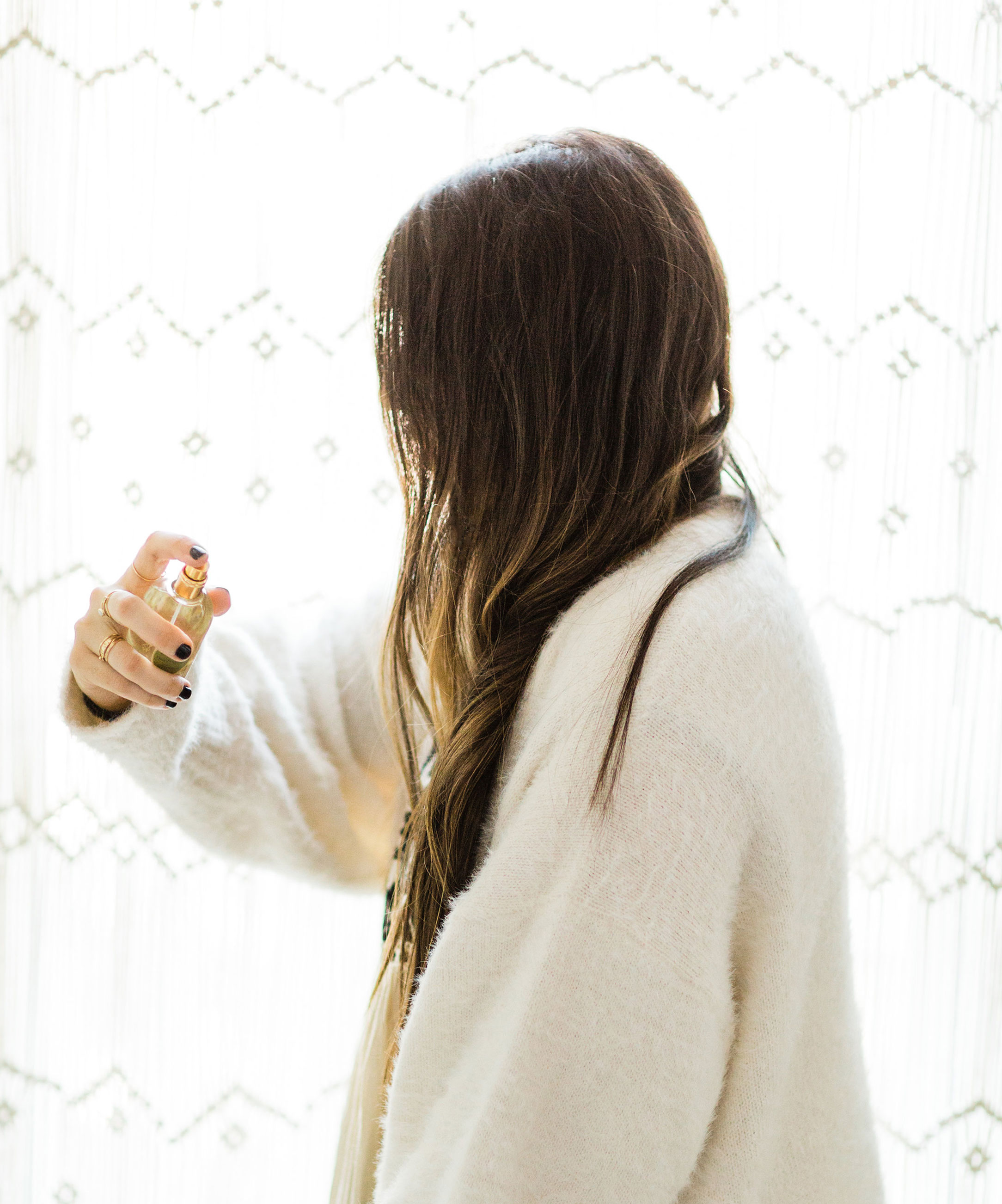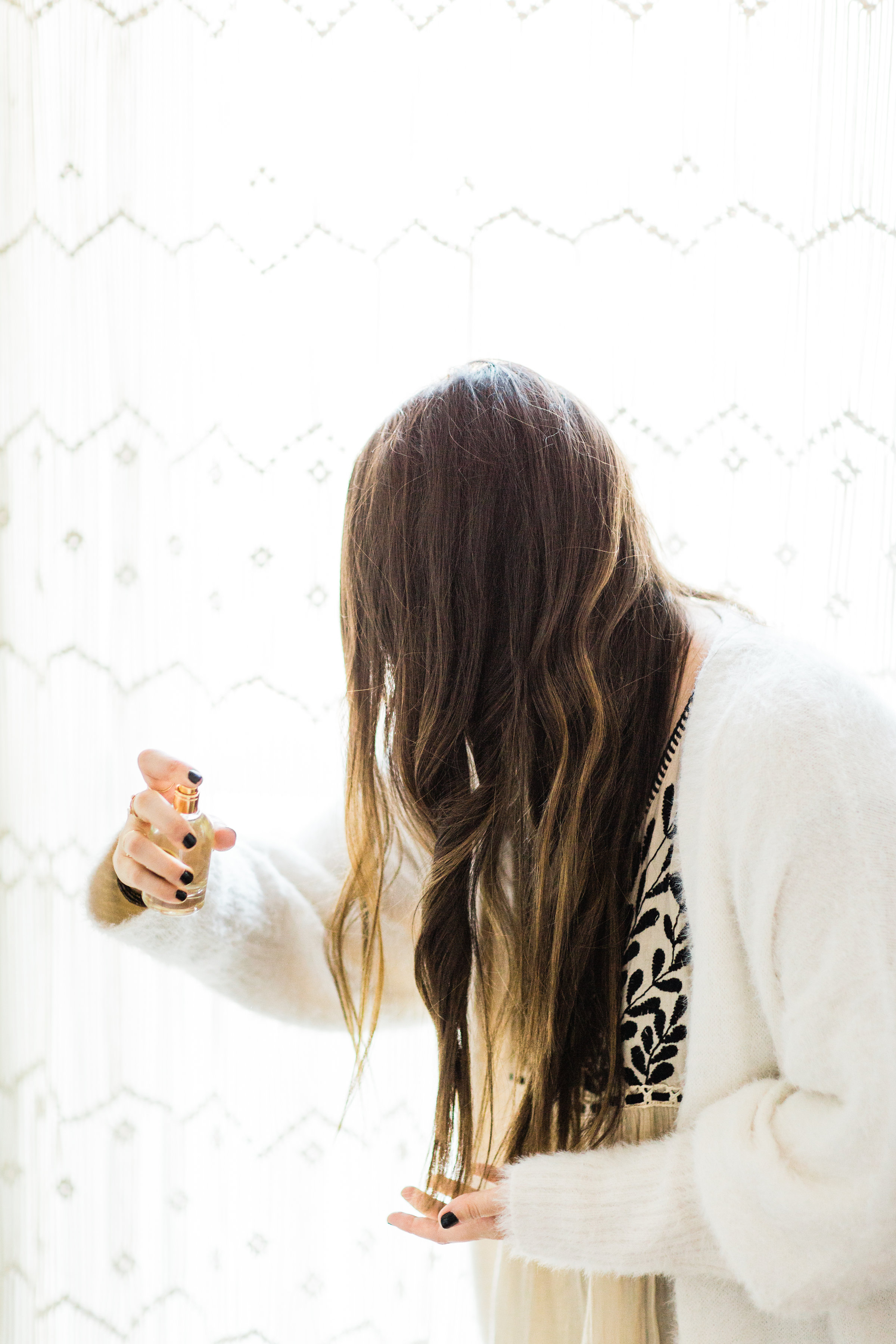 Love this hair perfume post? See more of my beauty favorites right here.
Photos by Annie Watts Photography
This post contains affiliate links, which means that if you click on one of the product links, I'll receive a small commission. Thank you so much for clicking through and helping to support this little blog business of mine! Read more about our site, privacy, and disclosure policies here.
SHOP THE POST | CLICK LEFT & RIGHT ARROWS TO EXPLORE