This post has been sponsored by KinderCare. All thoughts and opinions are my own. Thank you so much for supporting the sponsors that make Glitter, Inc. possible!
Choosing the perfect preschool that's a good fit for both you and your child can feel like a pretty overwhelming task. Of course, as a parent, you want to be confident that you've decided on the right program, but getting to that point requires a bit of homework on your end. Once we found the perfect preschool for our family, all of the stress just melted away. So I'm sharing a bit about how we chose our little girl's school, plus 7 tips for choosing the perfect preschool for your own family.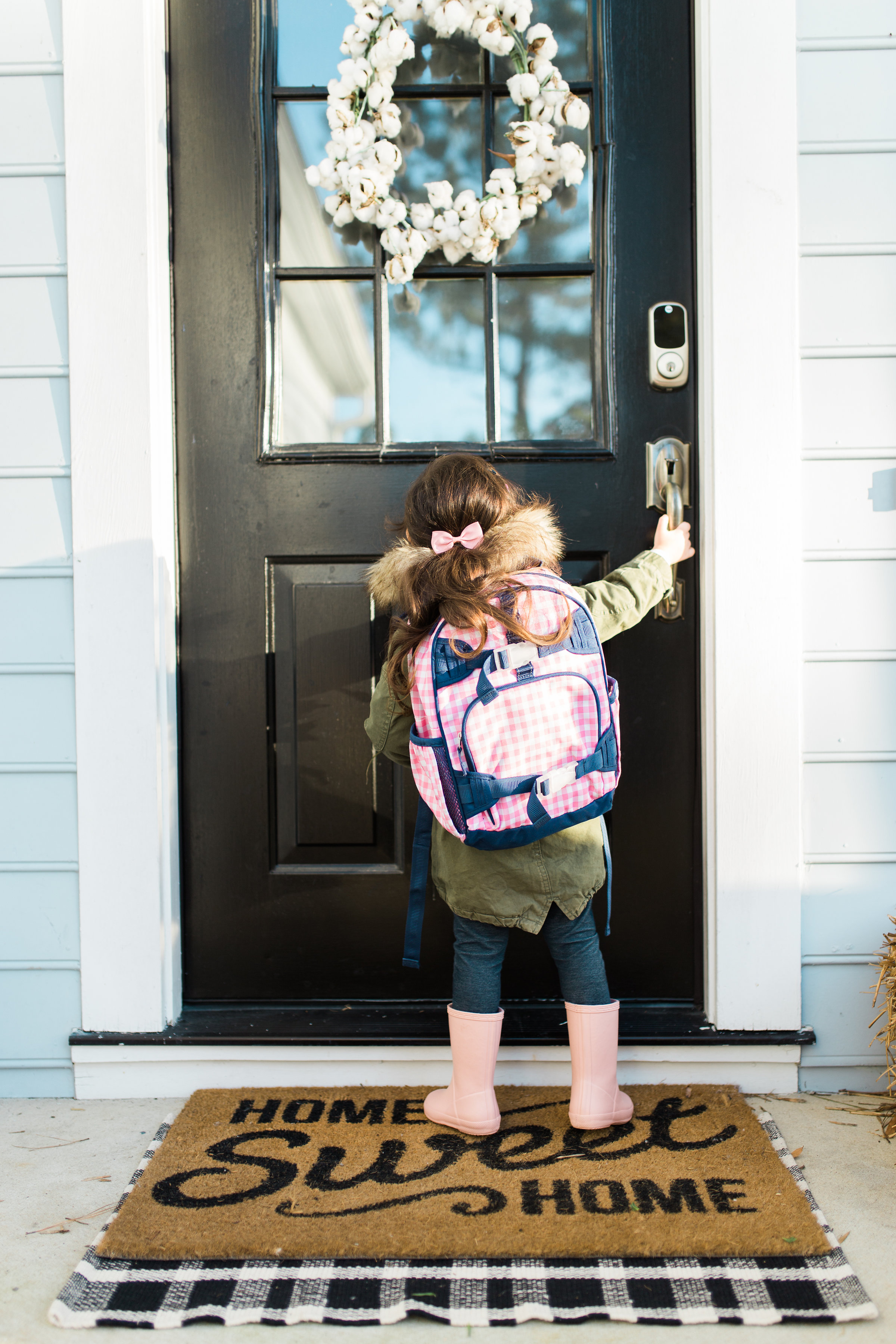 When we first moved to North Carolina, and away from our family and built-in support system, I was making a lot of huge changes in our lives. Scarlett was not even a year old at the time; she had never been in daycare because I had my amazing mom to help to take care of her while I worked as a lawyer in my family's practice back in Miami. Once we moved for hubby's residency, I made the huge leap to full-time blogging, but I worked from home, and had all of these mixed emotions about sending Scarlett to a daycare when I was working at home.
Years later, with a second baby added to our little clan, I can pretty confidently say that a lot of that mom guilt was totally fruitless. You see, the very best lesson I've learned in motherhood is to give myself some grace. Actually, a lot of grace. All of us mamas are just doing our very best to raise fine little humans.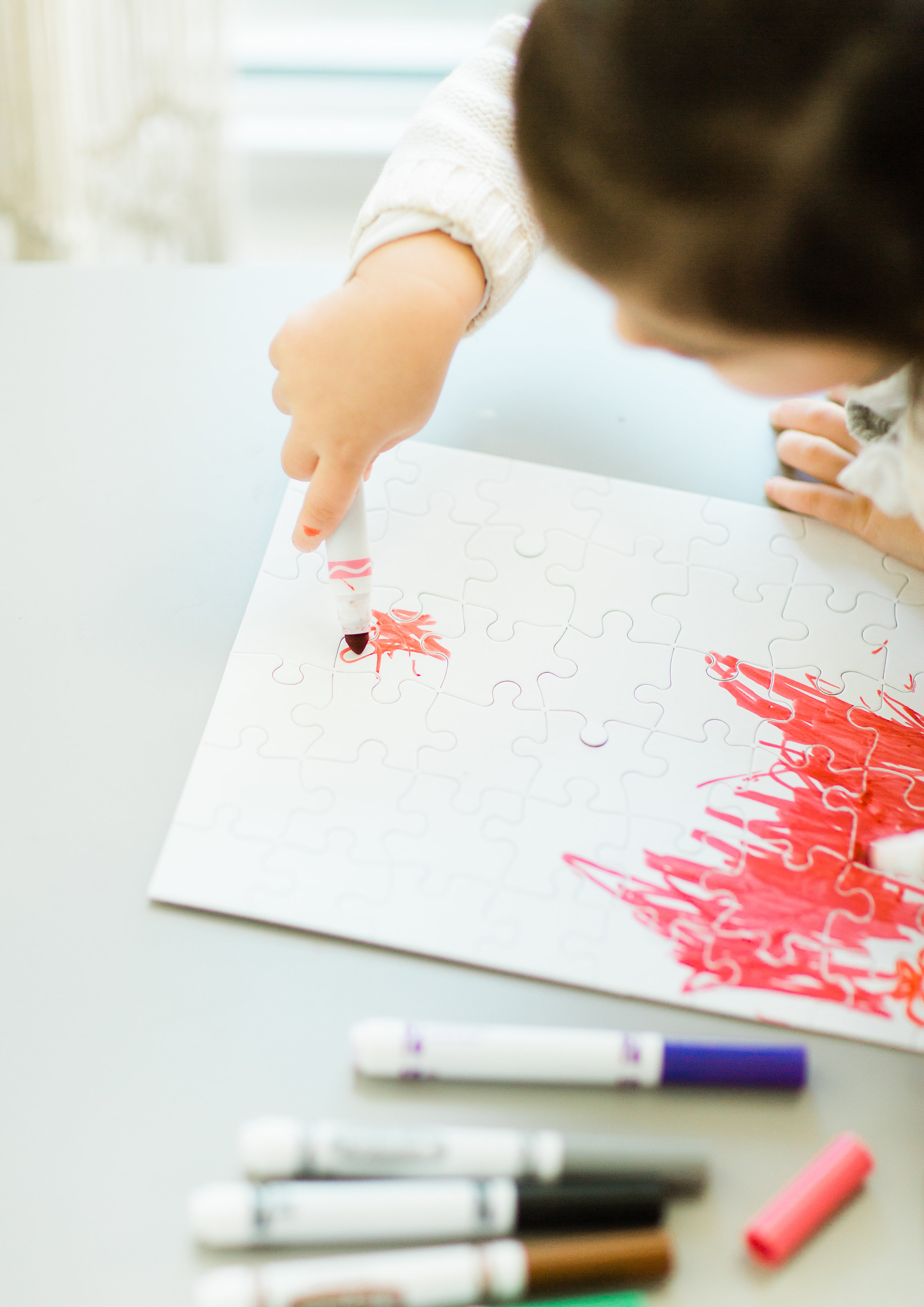 For the first year in North Carolina, I juggled a budding full-time business – that took plenty of sweat and tears – and a sweet baby girl, and to say I was burnt out would be an understatement. I felt stretched thin in every way possible. We had made the decision to hire very part-time help (who we LOVED and still talk to to this day), but it just wasn't cutting it. My husband was working his tail off in his first year of residency (a.k.a., we barely saw one another), and by the end of that first year, it was all I could do not to cry every time he walked in the door from his own very long day. We made the decision to start researching preschools.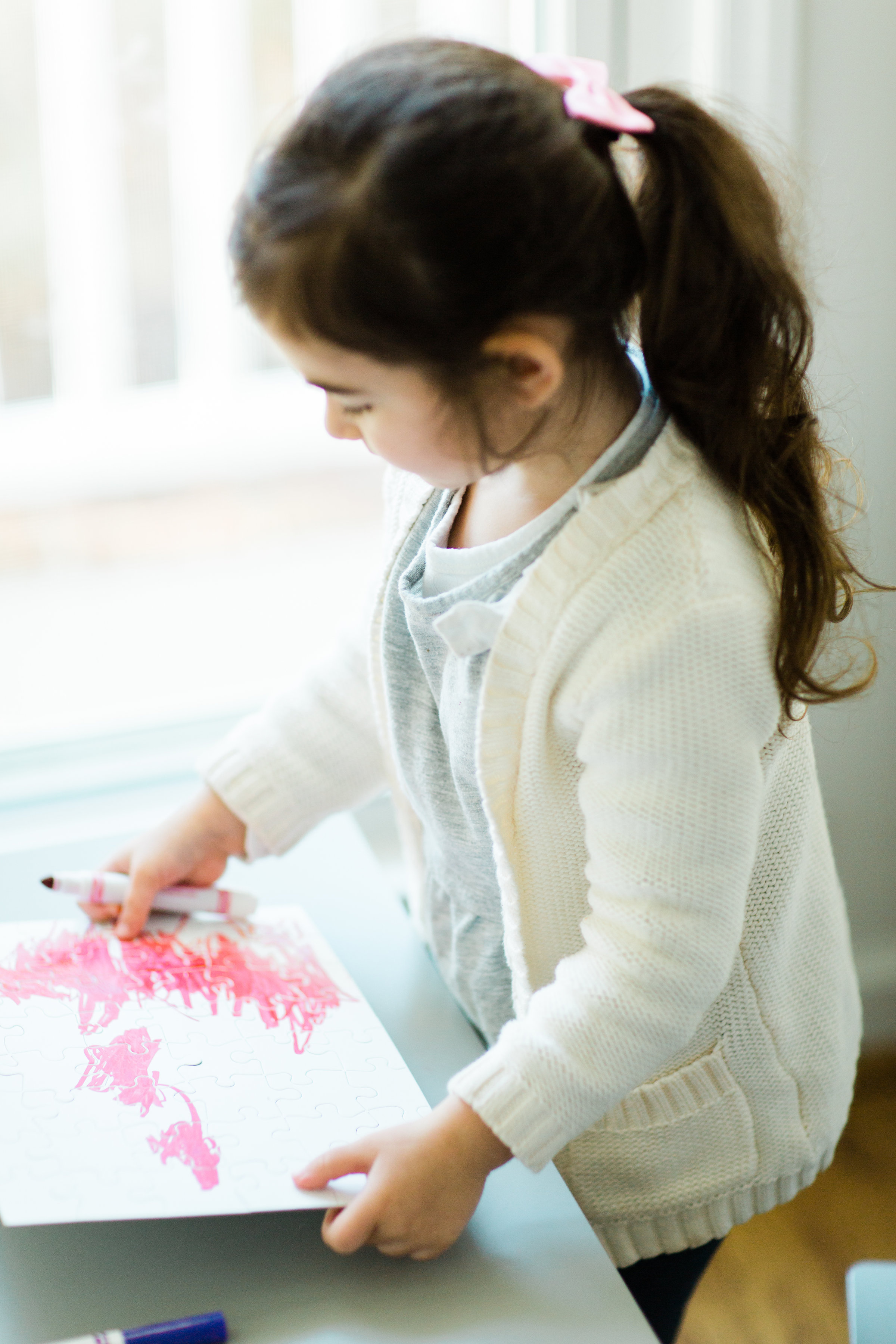 From the moment we sat down and met with Scarlett's now preschool, I breathed a huge sigh of relief. Everything just clicked. Her school has become like family to us, and it will be an easy decision to send her sister there when the time comes. A great school will instill confidence in both children and parents alike. And that's what ours has done for us.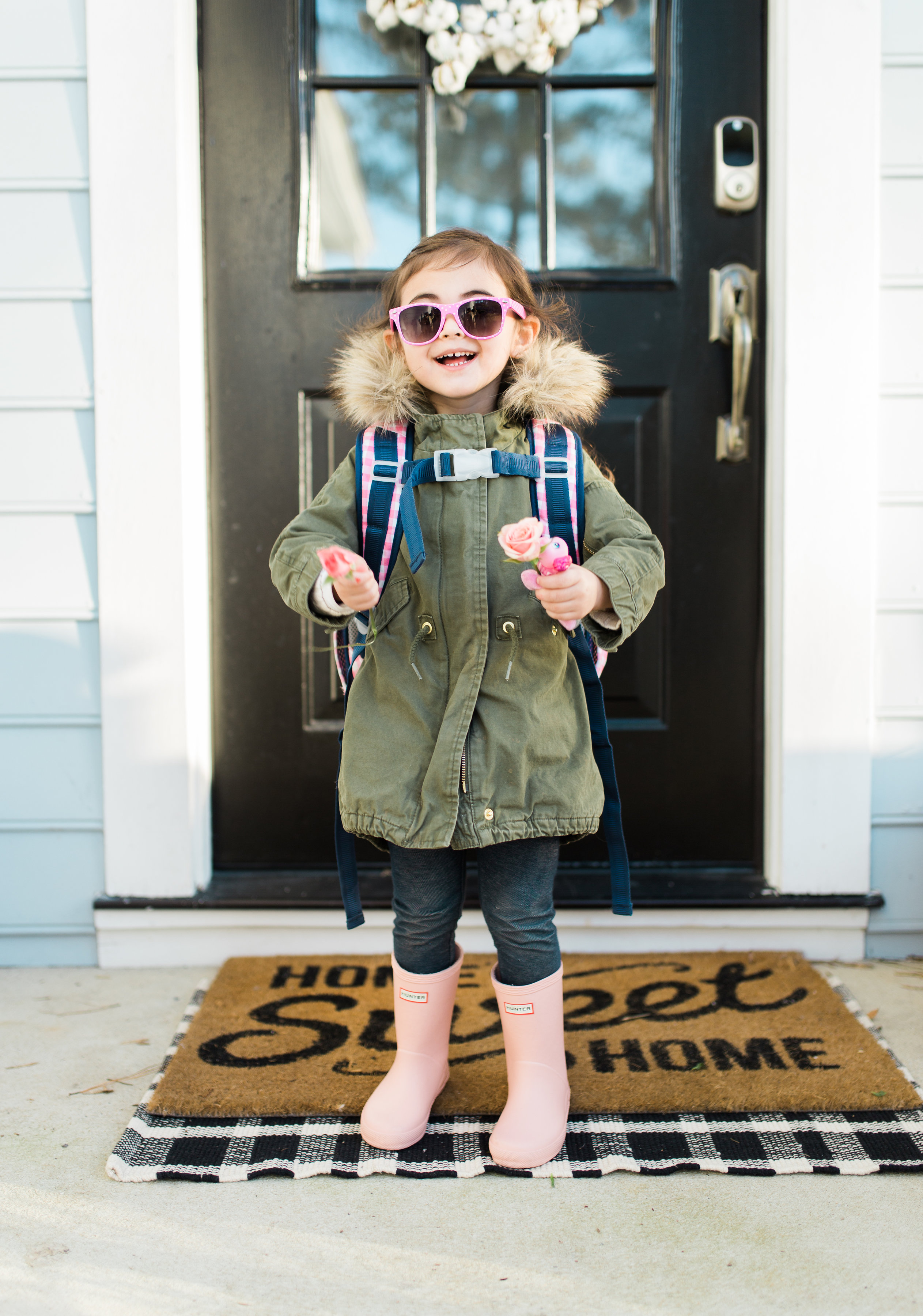 And for Scarlett; well, that was the easiest fit of all. From her very first day, she took to her school like a fish to water, barely noticing my absence when I slipped out of the classroom on that first day. From that point on, we've never had issues with separation, and I credit that to how great the school and teachers are for our little girl.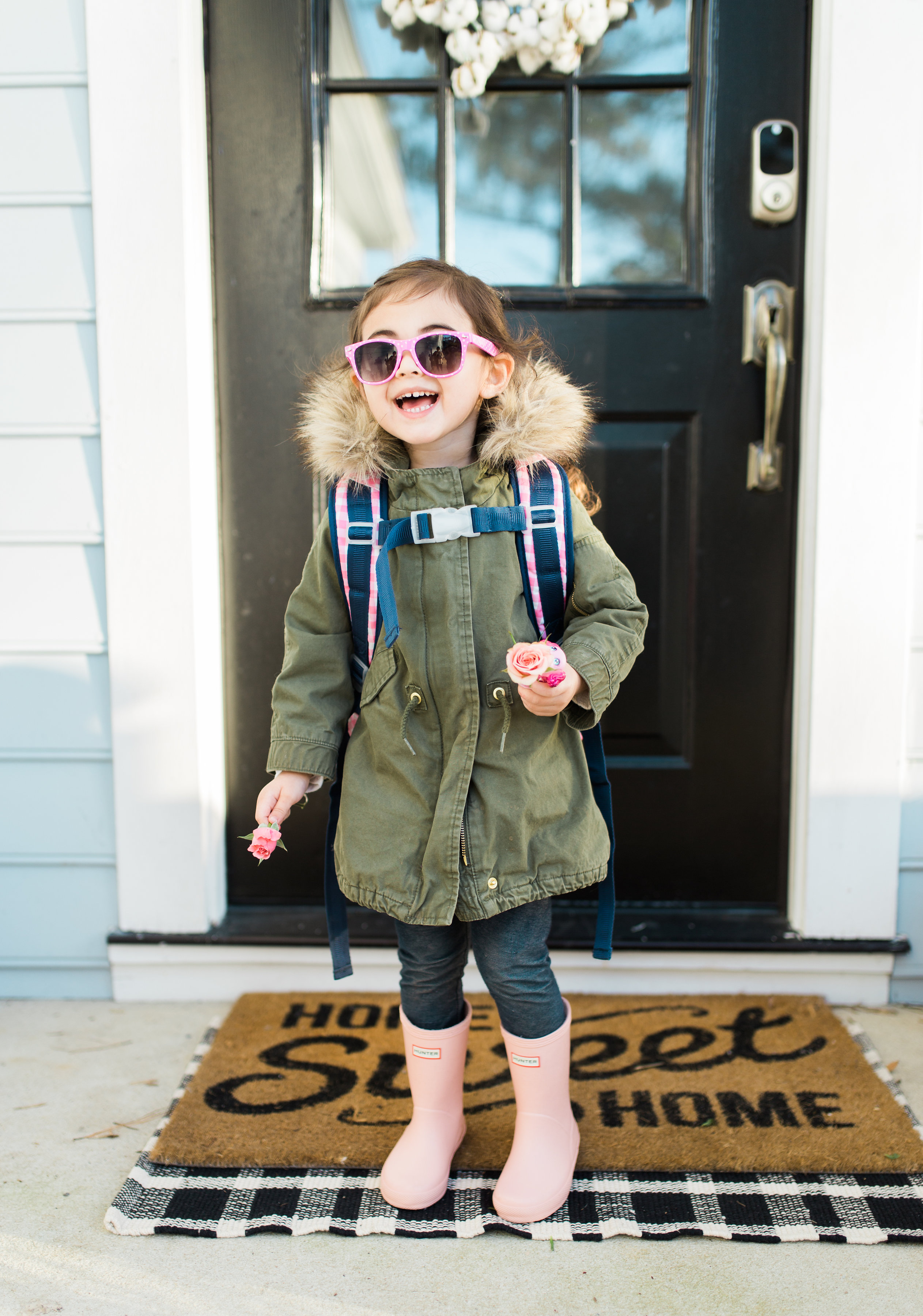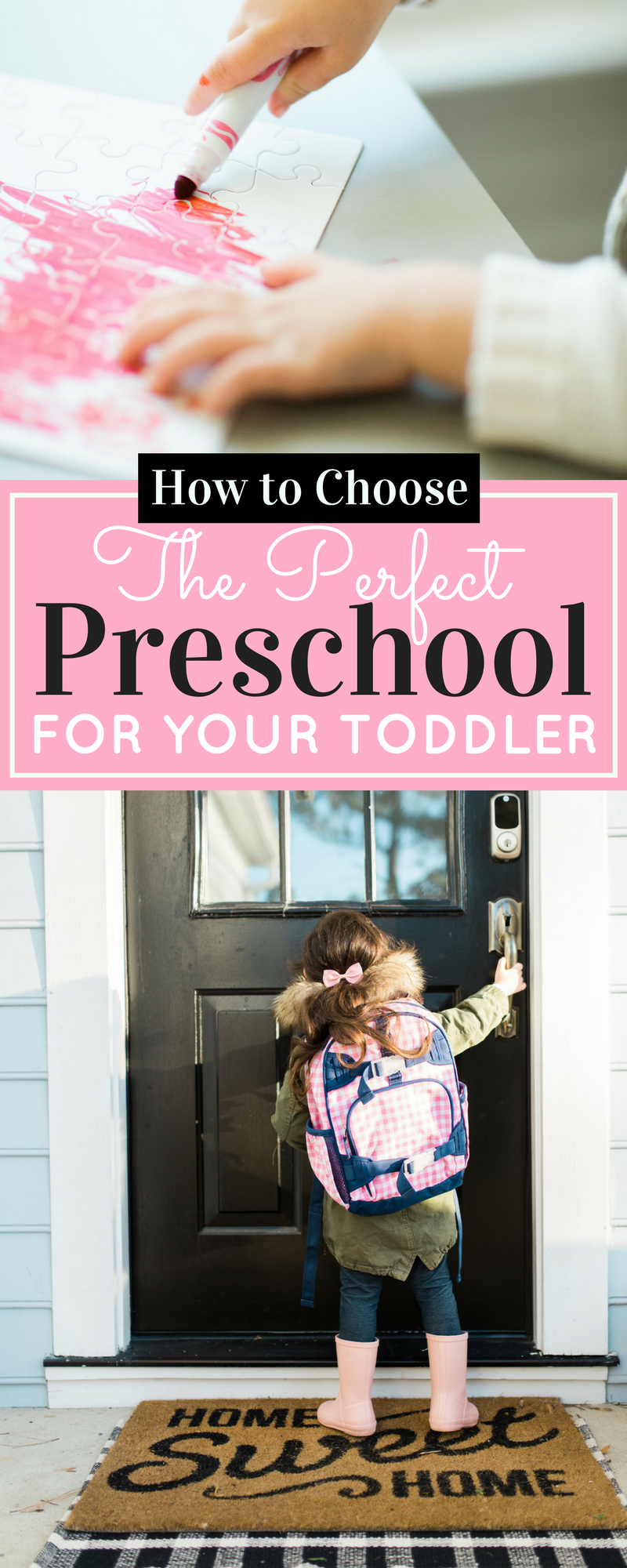 7 Steps on How to Choose a Preschool for Your Child:
Be aware of deadlines. Something we didn't know going into the preschool hunt, was that most school's run on tight admissions deadlines. For many preschools, there are waitlists and enrollment periods. Be sure to ask about the application and admission procedures and the timeline for these. Start considering programs early and get information to make sure you don't miss any of those crucial deadlines.
Location matters. Is it important for the preschool to be near your home? Is it important for the preschool to be near your workplace? Does the school offer after-hours options if you're in a pinch, stuck in a meeting, facing a longer commute, etc.? Think about your commute, potential carpool times, etc. When it comes to choosing a preschool, it's important to evaluate practical issues specific to your family's needs.
Same goes for scheduling. Does the preschool offer childcare services in the morning, afternoon, or both? Do the times fit your schedule? If your little one still naps, is nap-time built-in? Is snack or lunch provided? (And would that help your schedule?)
There's a whole lot of talk about teaching styles and educational philosophies; Montessori, Waldorf, Reggio Emilia, Child-Led, Child-centered, Teacher-Led, Faith-Based; the list goes on and on. Focus on what the schools are actually DOING to teach your little ones. This is where a visit to a handful of your favorite potential preschool programs can be so helpful. Spend a few hours, observe a class, ask if your child can sit in on a class for a couple of hours. All of these teaching styles and philosophies meant so little to my husband and I (neither of us have a background in education and we felt totally clueless); but seeing the philosophies in action, that made everything so much clearer.
When you visit, ask yourself a few questions:
Do you feel welcome?
Are families encouraged to stop in at any time? (We loved this about the preschool we chose!)
Is the environment the kind you'd be happy to come to every day?
Do the kids at the school seem happy?
Do the teachers and staff seem happy?
How do the adults and kids interact?
Is the setting clean and safe?
Also, don't be shy with your own questions. (We had plenty!)

What are the standard safety procedures and precautions?
Are there payment plans? Is there financial aid?
What is the percentage of the staff that hold degrees in early childhood?
How is potty training handled?
What allergy precautions are taken for kids with allergies? What experience do the teachers have to handle those situations?
How is discipline handled?
How are gross and fine motor skills taught? What about language and math skills?
Do the teachers communicate well and give the family feedback on the child's development and daily routine?
Focus on the environment, rather than the individual teachers. Unfortunately, there is some turnover in schools, and you don't want to fall in love with a potential teacher only to find out he or she was moved to a different class for the time when your child would be starting at the school. Great teachers are a great thing, and odds are, at a great school, all of the teachers will be fantastic.
Do your research.
Reach out to other parents you trust: Ask your friends, your neighbors, your pediatrician, your older kid(s)' teacher – ask people you trust for recommendations for great programs in your area. What do they love about their preschool? What do they wish they had known about choosing a preschool? (i.e., low student teacher ratio, close to home, their kids are excited to go, etc.)
Take to the internet: You might be surprised at how much great info is available online. Look for reviews, parent forums, etc. Be on the lookout for any "red flags" like numerous complaints from parents, health or safety violations, or other bigger issues.
Remember, choosing the best preschool for your toddler doesn't have to be overwhelming. Do your homework, visit a handful of schools that have come highly recommended, and go with what fits!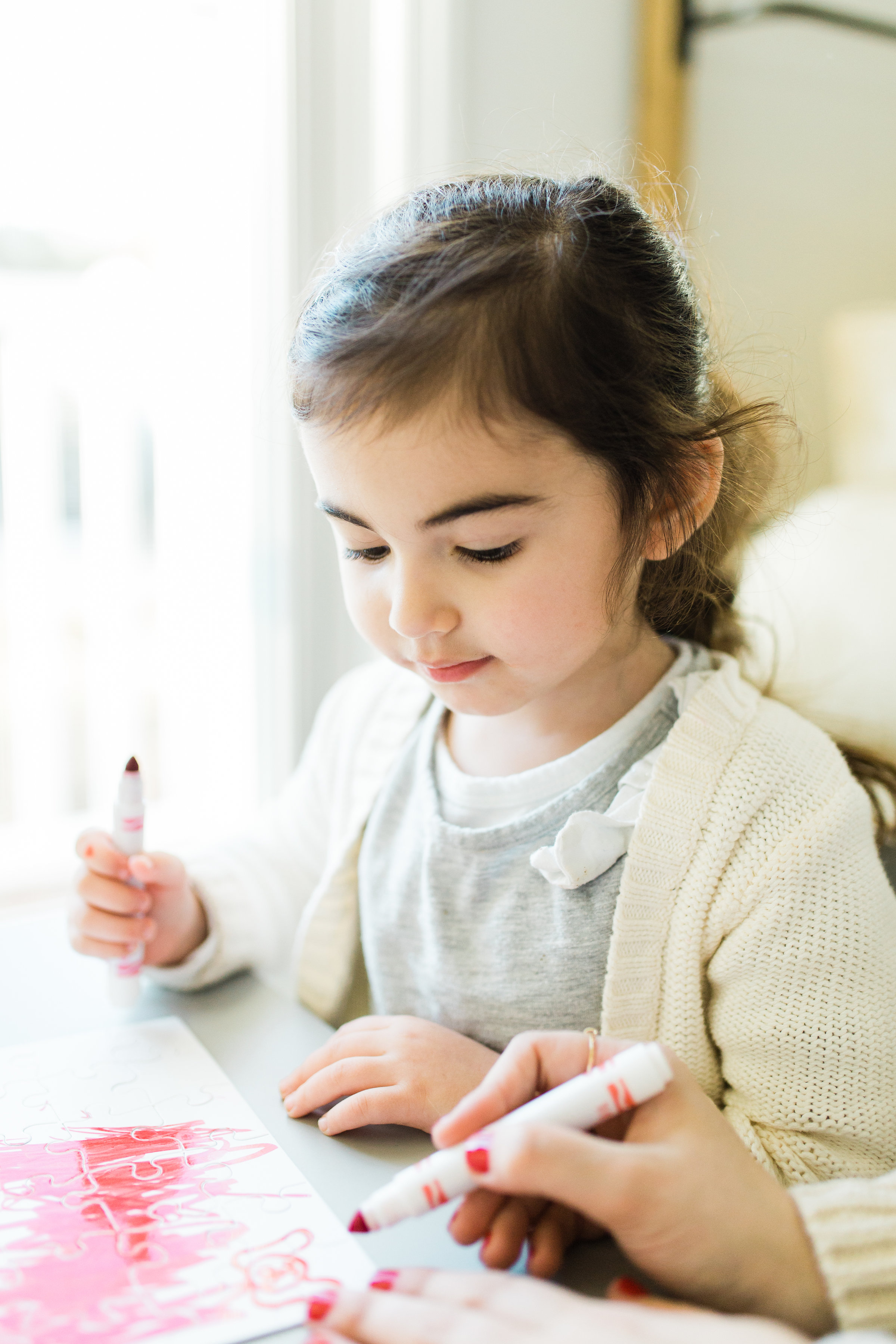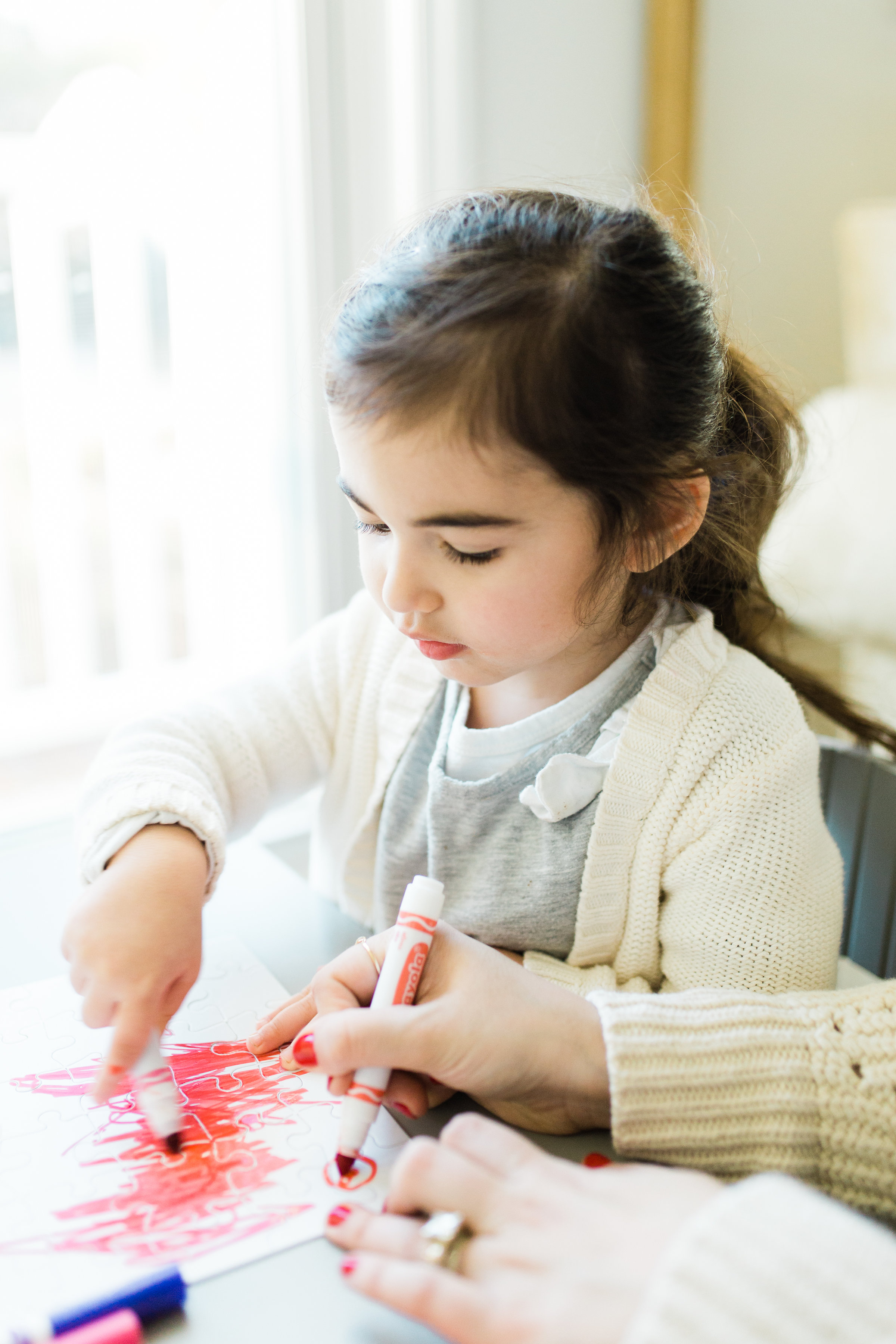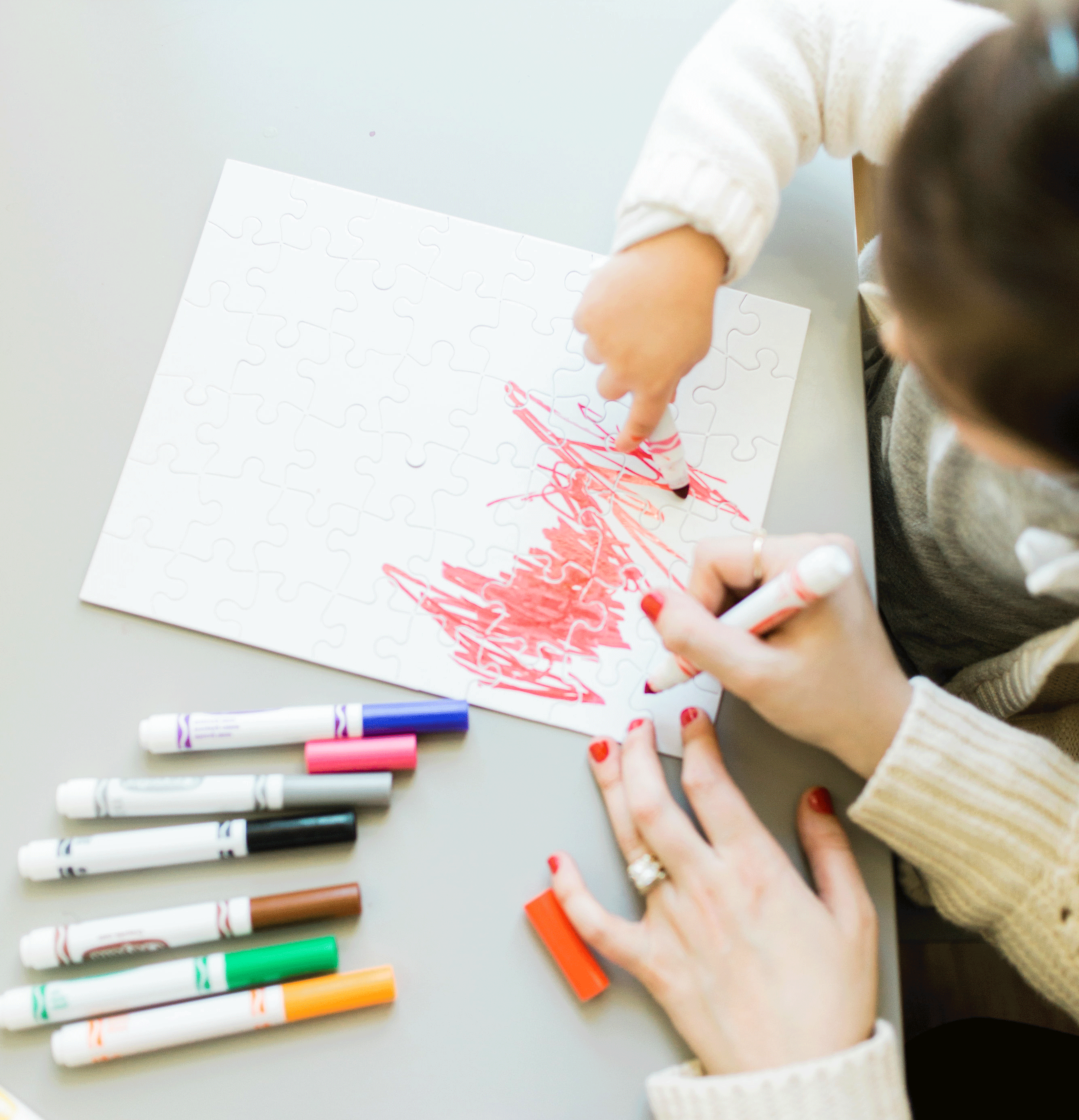 If you're currently searching for the right preschool for your baby or toddler, check out KinderCare. Their amazing services make theirs a perfect education facility for families across the country and their core values align with exactly what we looked for in a preschool. And with more than 1,400 centers in 38 states, their incredible programs are more than accessible. Their longstanding experience and dedication to creating rich environments for families is more than measurable in the experiences that they create and the outcomes they help kids achieve.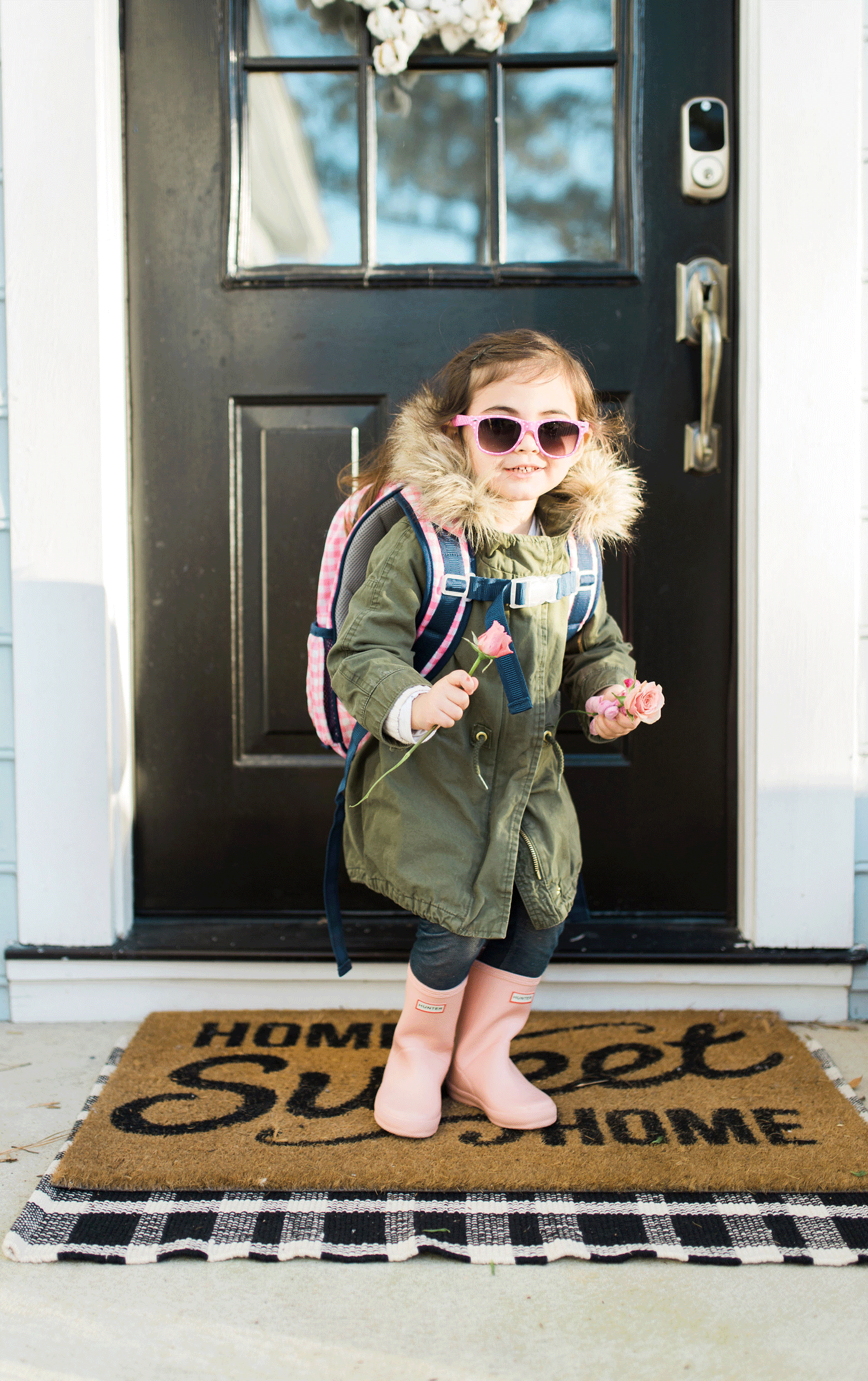 SHOP THE STORY | CLICK LEFT & RIGHT ARROWS TO EXPLORE

If you loved this how to choose a preschool post, you can see more of our life with two little ones here.
Photos by Annie Watts Photography
This post contains affiliate links, which means that if you click on one of the product links, I'll receive a small commission. Thank you so much for clicking through and helping to support this little blog business of mine! Read more about our site, privacy, and disclosure policies here.