Our trip to NYC spanned more than a week, so this post is photo-heavy … you've been warned. We've tried so many amazing restaurants; obsessed with Atlantic Grill, Baked by Melissa (the cutest little cupcakes ever), Beyoglu (amazing Mediterranean; if you do nothing else, order the puffy pita bread and hummus), and Blue Ribbon Sushi (an all-time fave). We also had the loveliest of lunches, brunches, and dinners with amazing friends like Hitha, Lindsey, Rose, and Victoria. Such a treat to meet with such talented and amazing fellow blogging/business ladies.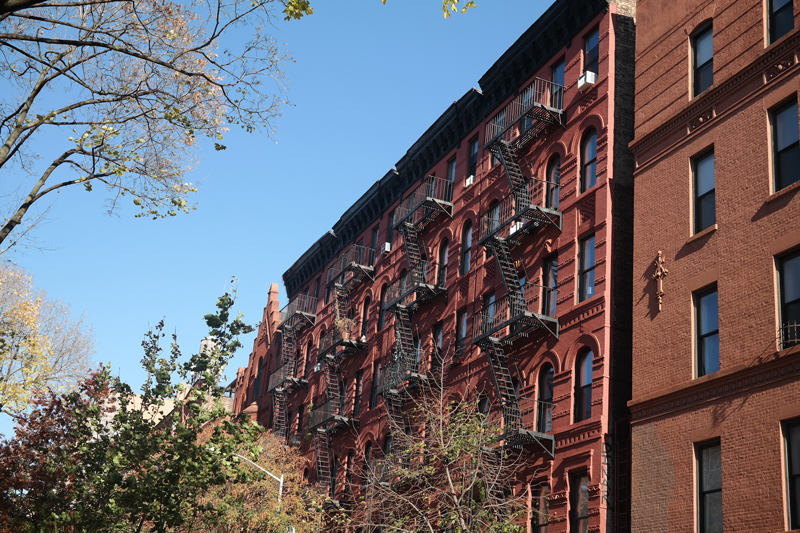 But up first, a trip to Central Park with blogger buddy, Lindsey, and her handsome little man, Robert (just before it got really cold in the city). You may have seen the cuteness overload on Instagram last week. I don't know if it's that I'm a new mama, and I adore the way Scarlett coos at the leaves as we stroll by, or it's simply the sheer prettiness of the place, but I will always be a fan of Central Park visits, especially in the Fall.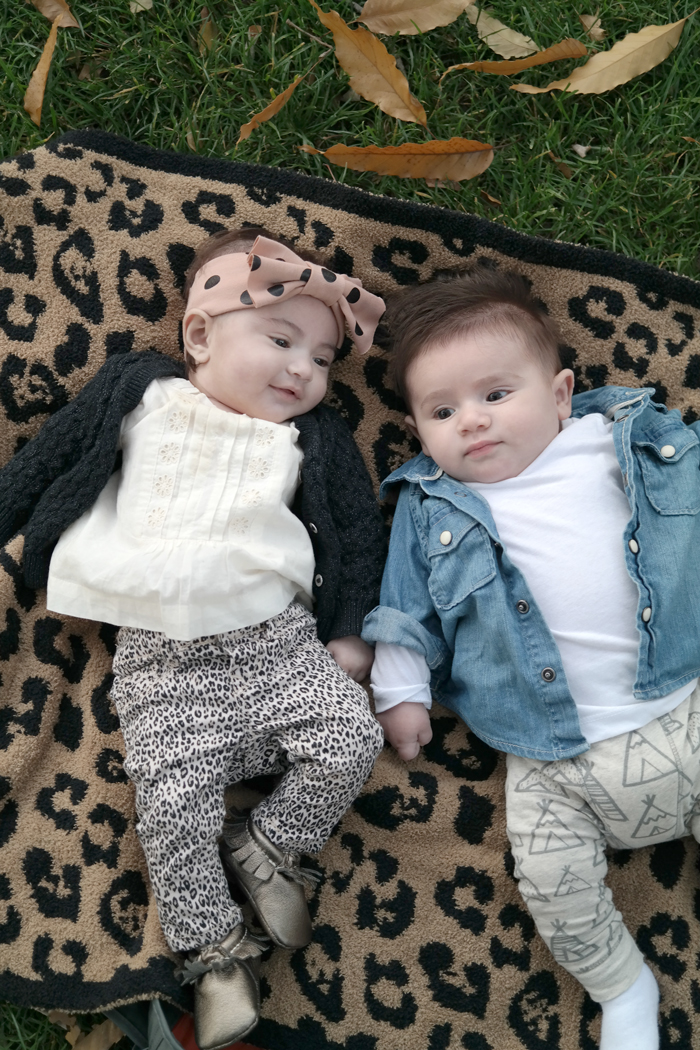 On Scarlett: Carter's Cardigan // Baby Gap Top // Baby Gap Leopard Skinny Jeans // Freshly Picked Moccasins 
We previewed the upcoming Kardashian Kids Collection, and I can happily report that it is all completely adorable. I actually was just as smitten with the boys' line as I was the little girls' pieces (though they had me at that pink tutu covered in rose gold polka dots).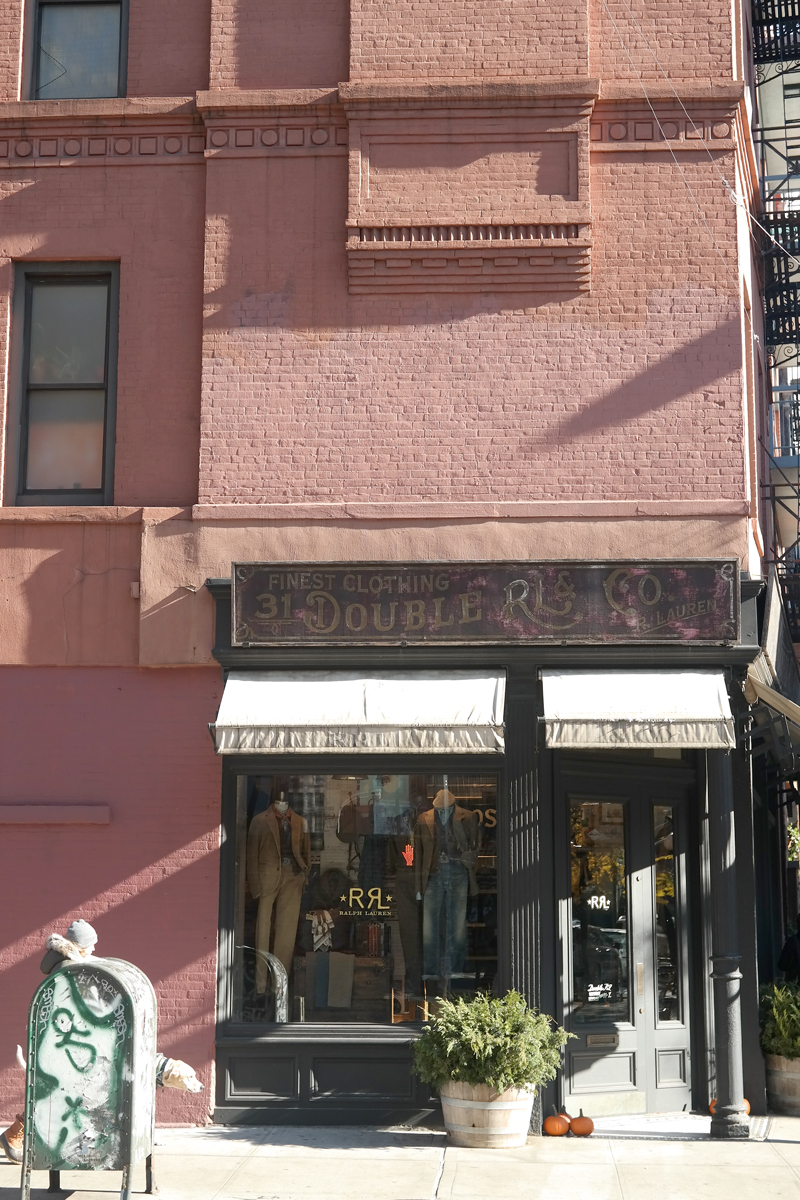 I spent a day in SoHO where I had the chance to meet up with Rose for coffee and tea (and the most amazing cream-filled croissants) at Mille Feuille Bakery. We then made our way over to the OTTE store, where I found myself drooling over just about everything. Aren't holiday window displays the best?
I mean, how can you not want that leopard clutch? (It even has a hidden chain strap … any clutch that can magically become a crossbody is my best friend.)
After shopping a bit, we made our way over to Café Gitane where we finally got our hands on the much-talked-about avocado toast.
The shops in SoHo are some of my absolute favorite. I could window shop in the area for hours.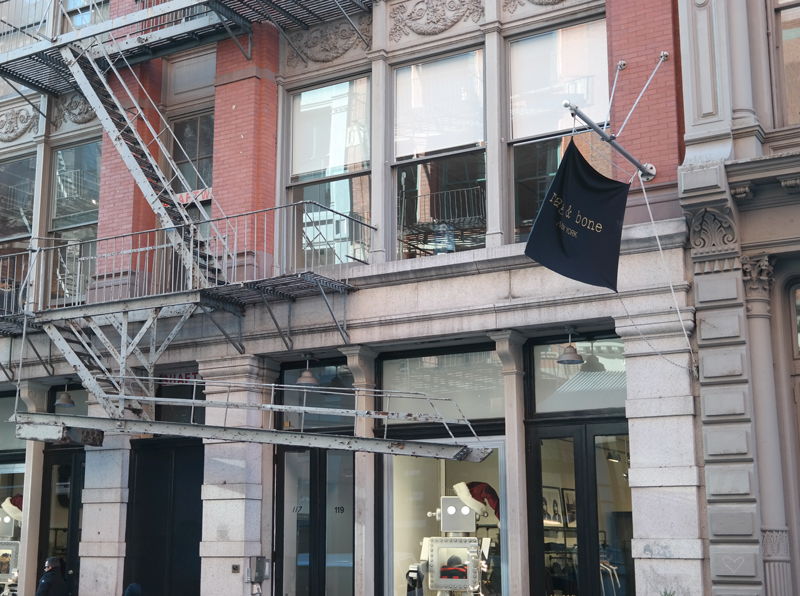 And hubby could used-bookstore-hop for hours.
Evolution: such a cool store. I left wanting a major creepy crawly upgrade for our apartment.
After  a few more hours of strolling and shopping, we made our way to the new Maman Bakery, the most gorgeous French-inspired little corner. Hubby got himself a very strong coffee, I opted for jasmine tea, and we shared a dulce de leche shortbread (a.k.a., heaven on earth).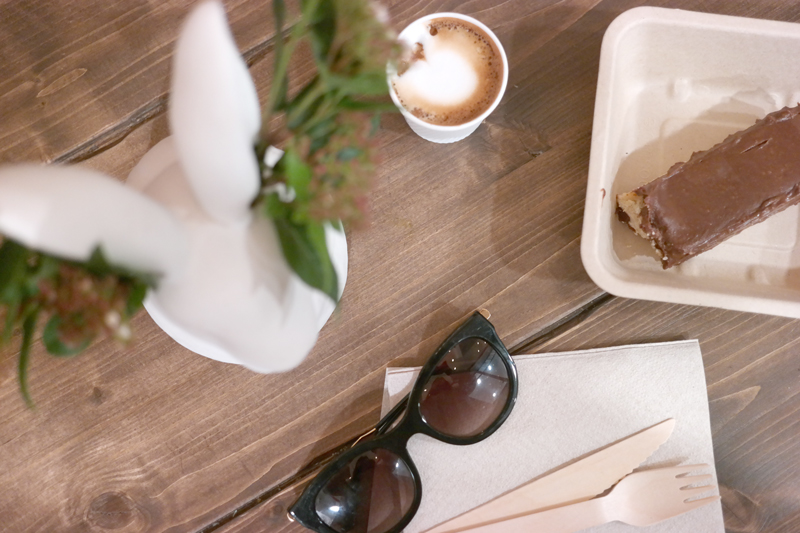 No matter how touristy it may be, I can't visit New York City without swinging by Chelsea Market (and spending an exorbitant amount of time staring at all of the amazing seafood, produce, spices, and prepared foods). And of course, there's that famous lobster roll at The Lobster Place.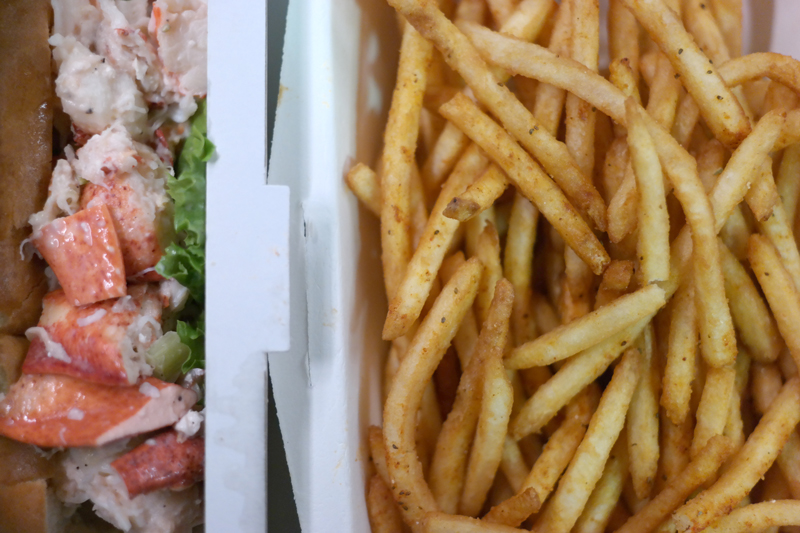 I also had to refrain from buying pounds of fresh pasta and buckets full of spices.
And then of course there's the Anthropologie in Chelsea Market. I don't know what it is about this location in particular, but it gets me every time. And with Christmas decor to boot, I was in Anthro heaven. I fell in love with these candles and that feather top.
There were also trips to FAOSchwartz, the Plaza Markets, Columbus Circle, and plenty of shopping. We discovered Seamless – and missed it terribly once we were home (what do you mean, I can't have my favorite bagel and cream cheese delivered at 10am?) and used UBER everywhere (so much easier with a baby!)
By the way, I love New York. But then, who doesn't?
Stay tuned for the next travel post … We're headed to North Carolina and Maryland! (And in case you missed it: New Haven.)