Ever wonder why bralettes all have to be pulled on over your head? As someone who's not super well endowed – I fluctuate between an A-cup and a very small B-cup – the lacey bralette has become a favorite in my wardrobe. I love that a bralette adds the perfect peek of lace – and modesty when tank tops and dresses show just a little too much side cleavage; is delicate and comfortable; and feels so feminine. But I kind of hate that most pretty bralettes have to be wiggled into. What if I've just done my hair? Or my makeup? (For the record, my chivalrous husband has definitely had to free me from a tangled bralette more times than I care to admit.)
I've long been a fan of Natori's line of feathers bras – like just about every other woman on the planet. (Seriously, they're a best-seller on both Natori's site and at Nordstrom.) They're delicate while still boasting plenty of support and they're almost universally flattering. Then during the Nordstrom Sale I discovered something magical: Natori's NEW convertible wireless bra; the delicate bralette version of the ever-popular feathers bra with a hook-and-eye closure. Oh yeah, you read that right; a lace bralette WITH closure in the back that allows you to put on your bralette like any other bra. This is revolutionary.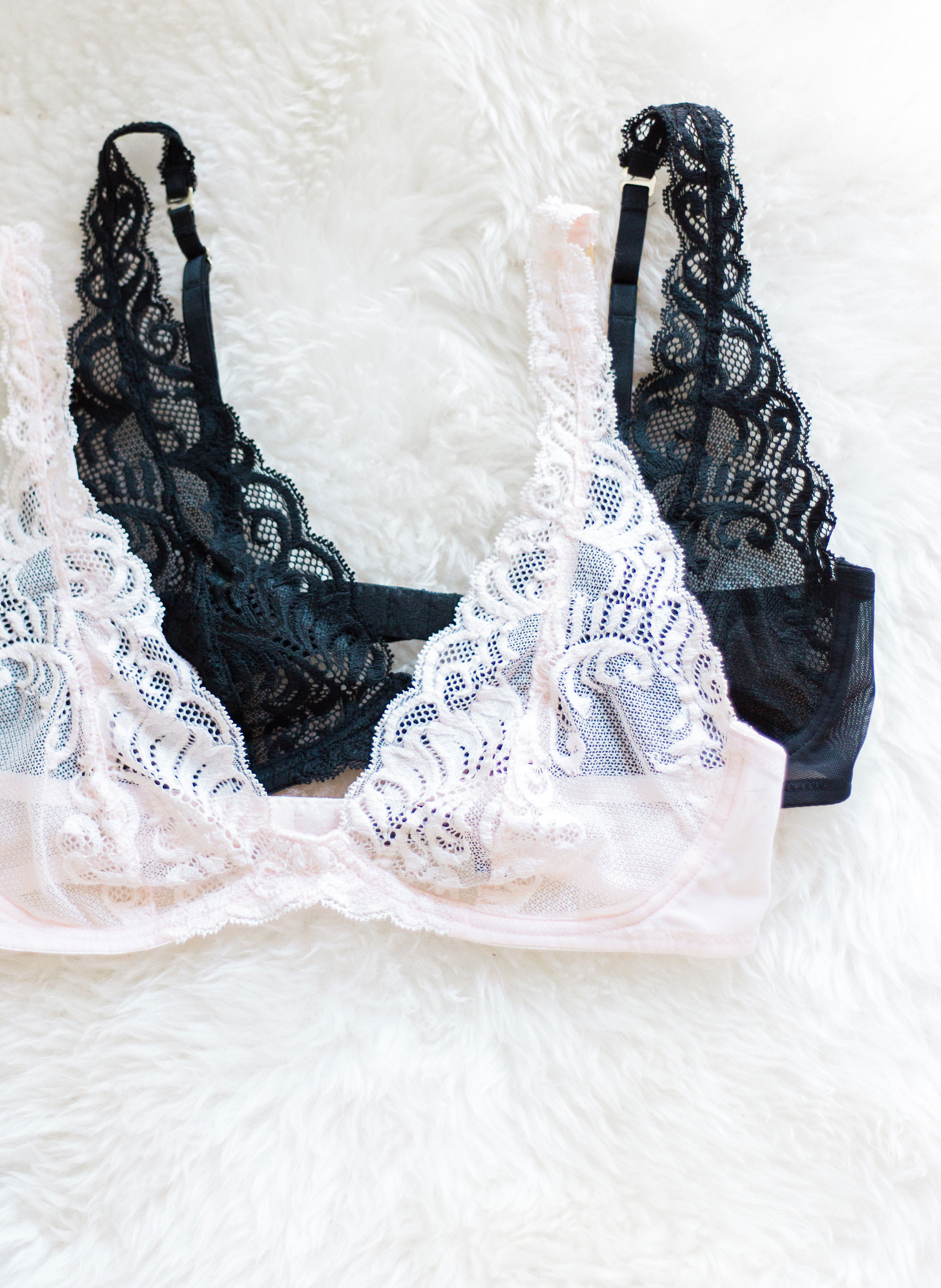 Now I get to wear my sweet lace bralettes with comfort and ease. The wide lace straps keep the straps from digging in any way, the hook-and-eye closure makes this bralette a breeze to put on and take off, and the lace trim along the edges of the delicate cups adds that pretty little lace detail that peeks out of dresses and tops in the most feminine, sexy way.
And don't let the fact that this bralette has no underwire scare you; I was amazed at how much support this seamless bralette provides. Even my friends with larger chests swear this bralette lends plenty of support.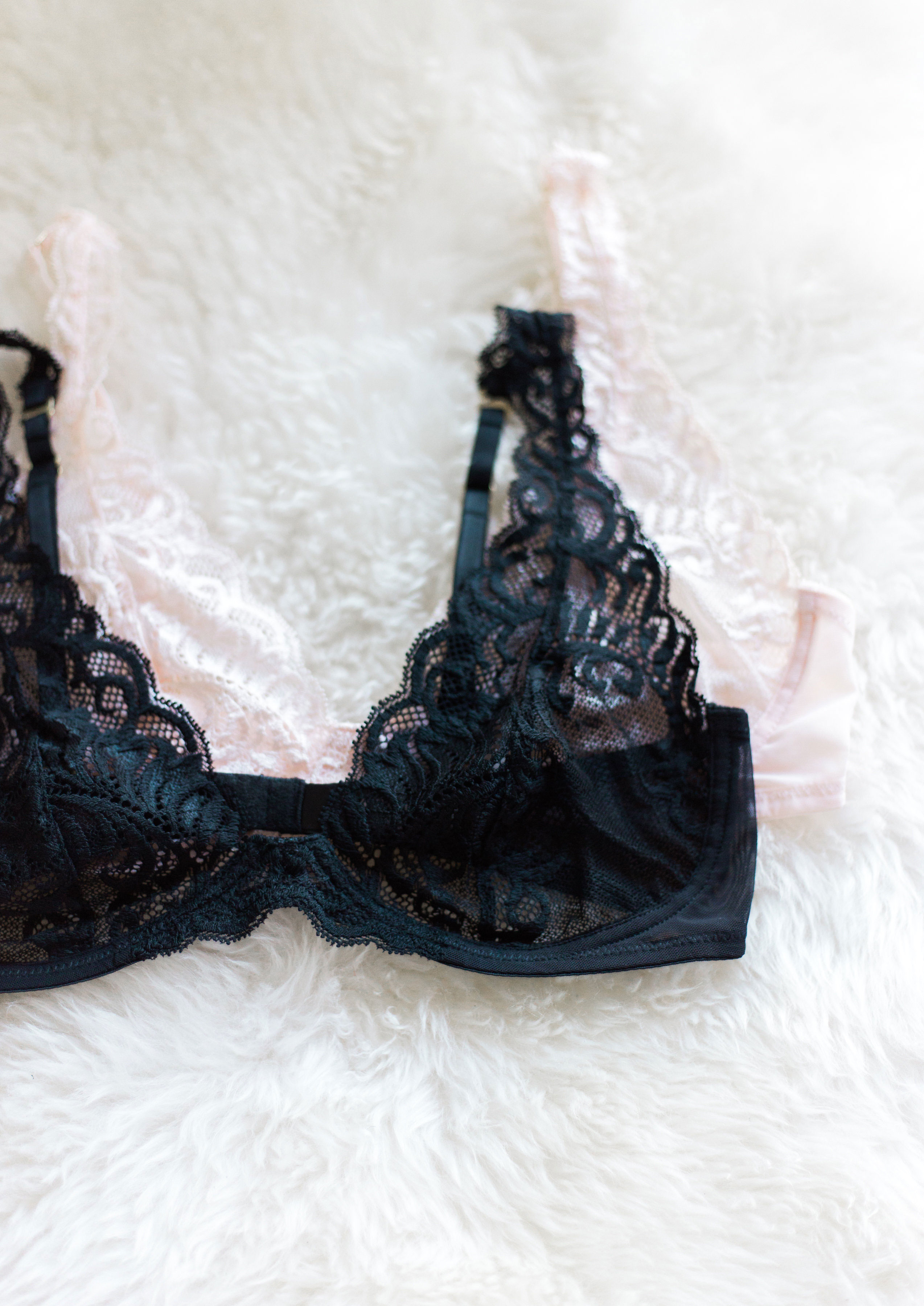 I've already added the black version and the tulle version (a soft pink that's almost nude on my fair skin); though I'm pretty sure I need the graphite color as well.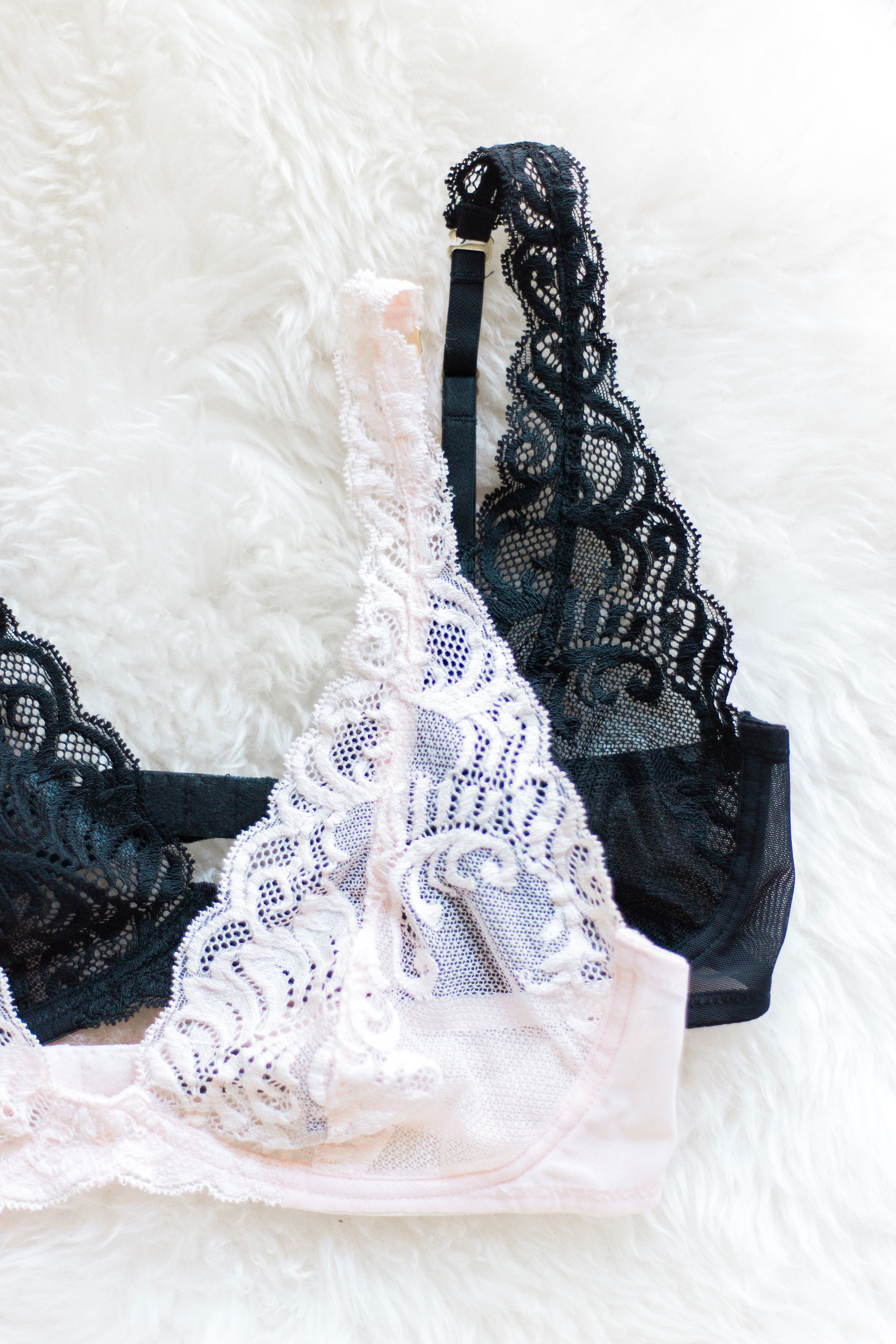 Have you tried any of the Natori Feathers bras? Would you try the bralette version?
Photos by Annie Watts Photography
This post contains affiliate links, which means that if you click on one of the product links, I'll receive a small commission. Thank you so much for clicking through and helping to support this little blog business of mine! Read more about our site, privacy, and disclosure policies here.