This post contains affiliate links, which means that if you click on one of the product links, I'll receive a small commission. Additionally, as an Amazon Associate I earn from qualifying purchases. Thank you so much for clicking through and helping to support this little blog business of mine! Read more about our site, privacy, and disclosure policies here.
Classic blue & white patterns, like the chinoiserie print, blue gingham, and blue and white stripes are popping up in fashion this summer, and the styles are so good! These are a few of my favorite blue & white prints in fashion right now.
The last year or so I've had such a crush on all things blue & white. 💙🤍
My found love of blue & white all started on a trip to North Carolina where I spotted and scooped up both these dishes from a nearby Pottery Barn Outlet and a set of vases and pumpkins from a great little boutique in a classic, weathered classic chinoiserie print (the floral blue and white pattern that is forever popular in home décor.)
The Origins of the Blue & White Floral Print in Home and Fashion
The chinoiserie print, also referred to as "Blue Willow" in blue & white china patterns dating back to 18th-century England (with their inspiration stemming from Chinese ceramics), has never truly gone out of style, popping up in home design year after year for centuries now.
That classic blue & white pattern is certainly having a moment this summer. Even Target is selling a set of blue & white floral print sheets that the stores can't keep on their shelves.
Blue & White Summer Fashion
In fashion, I've seen the blue and white floral print called everything from "Midnight Lotus" to "Blue Vines" to "Blue Floral" – all a nod to the archetypal chinoiserie print. And let's not forget about all of the blue and white stripes and blue and white plaid and gingham, that summer seems just chock full of in fashion.
Needless to say, I can't stop spotting the best blue & white patterns on dresses, bags, even shoes, and I want more blue & white fashion all summer long!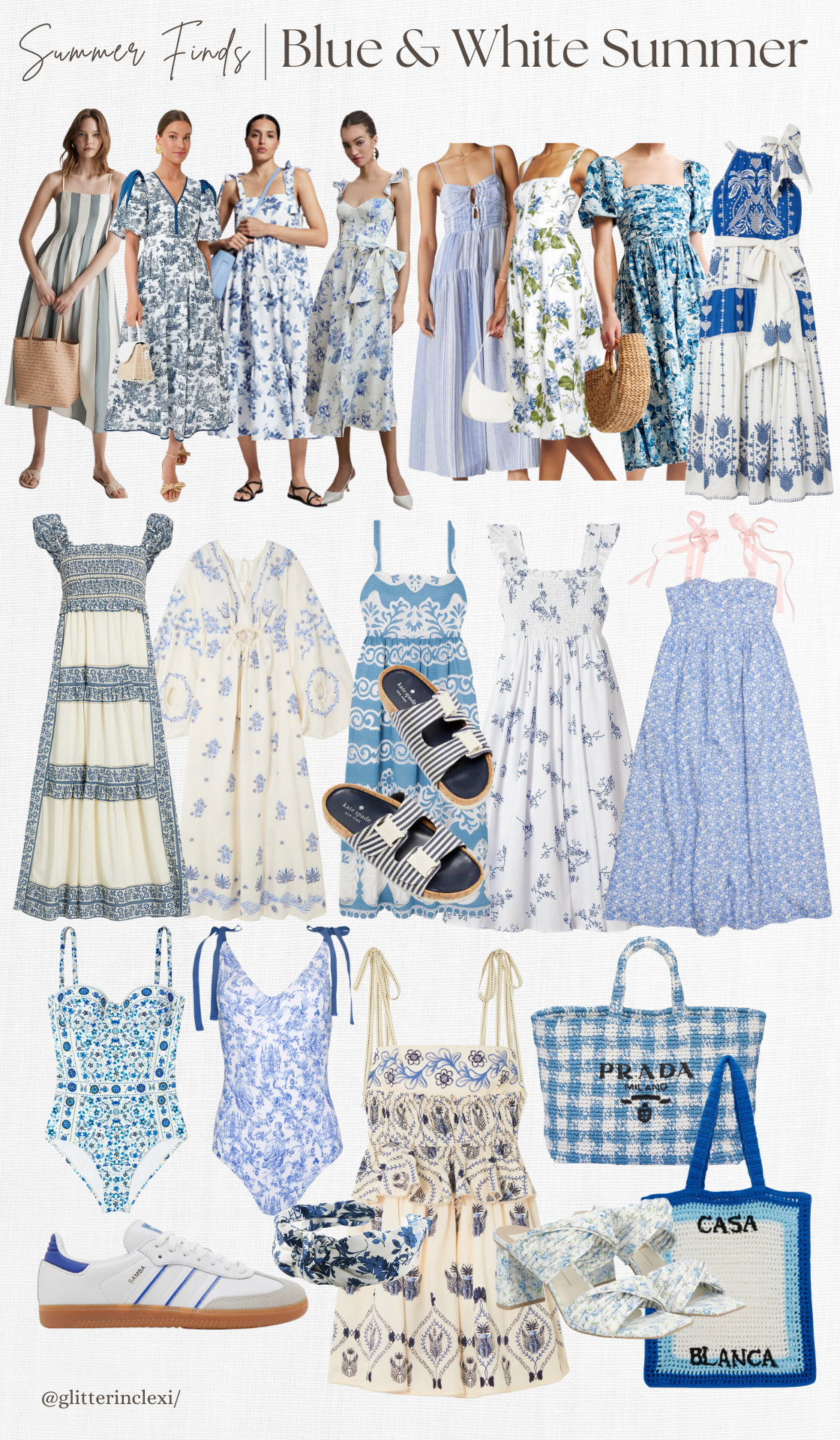 The Best of Blue & White Summer Fashion | Click the Images to Shop

Are you loving blue & white patterns in fashion? What about in home design? Any favorite pieces from this blue & white summer fashion roundup?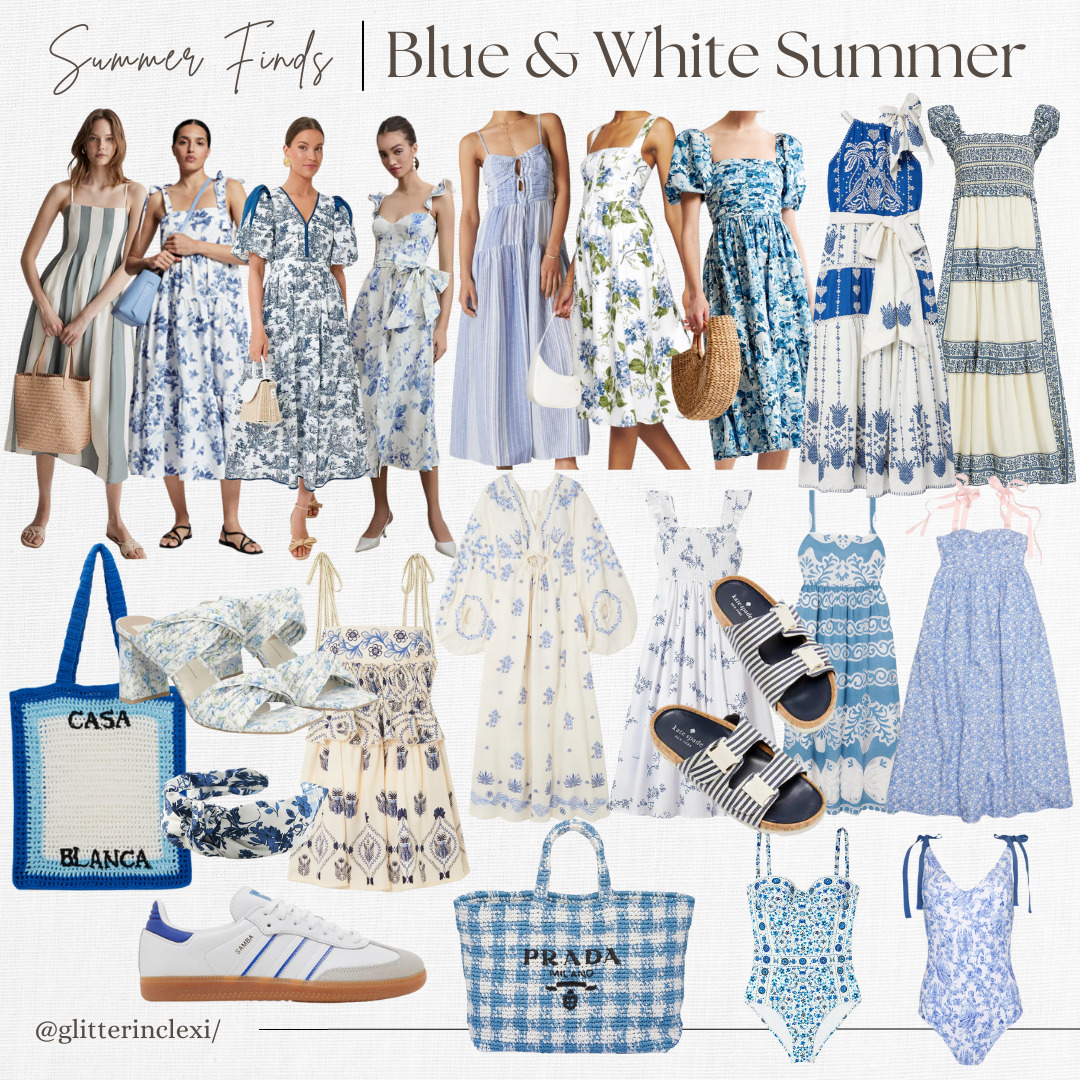 SHOP THE BLUE & WHITE SUMMER FASHION POST | CLICK LEFT & RIGHT ARROWS TO EXPLORE