This post contains affiliate links, which means that if you click on one of the product links, I'll receive a small commission. Additionally, as an Amazon Associate I earn from qualifying purchases. Thank you so much for clicking through and helping to support this little blog business of mine! Read more about our site, privacy, and disclosure policies here.
It's officially July, vacation is in full swing, and we're sharing all of our fun coastal summer plans!
In the blink of an eye, Emmeline's preschool graduation came and went, Scarlett is very nearly a fourth grader, and Adelaide is fully on the move and ready for summer; which also means …
We are officially on vacation!
We started our summer vacation in NYC (more on that whirlwind long weekend soon!) and now we're in Maine (my happy place).
Our Summer Vacation in Maine
We've been here a few days now, and although the weather here in Maine has been foggy and a bit chilly, that hasn't stopped us from finding all of the lobster rolls and donuts. I mean, are you even in Maine if you don't find every buttery lobster roll up the entire coast of Maine?
Hoping the sun makes its appearance this week so that we can head to the beach. Beach days in Maine are the best!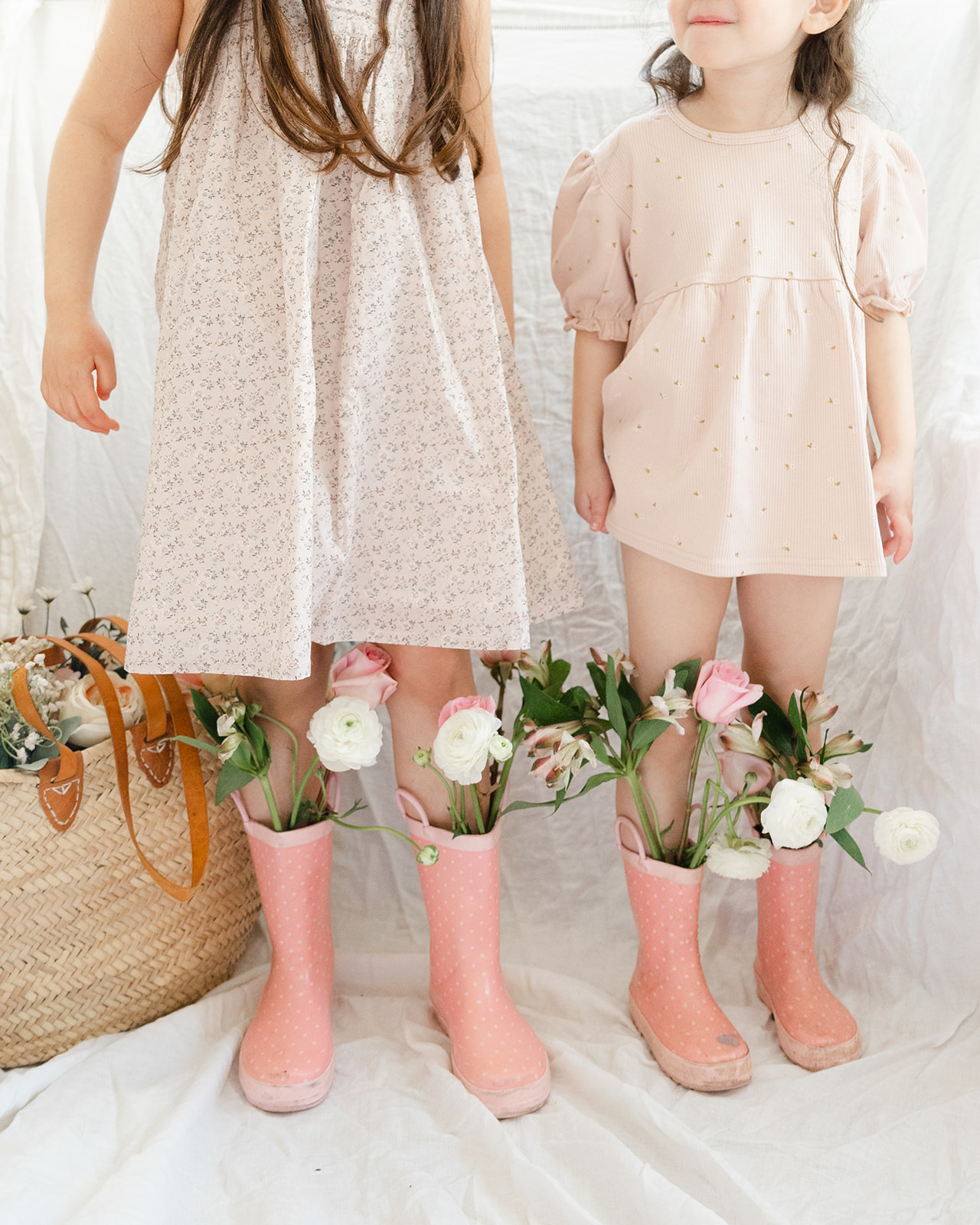 In the meantime, we're more than happy to have big pancake breakfasts overlooking the ocean, scour every thrift store and garage sale, and read stacks of books (if you haven't already, pick up a copy of Romantic Comedy; it's such a unique look at what happens behind-the-scenes at a massive show like SNL, and a love story to boot!)
Plus, my mom is teaching the big girls to embroider this vacation, and we're going to try printing flowers and leaves onto fabric (something I'm SO excited to try!)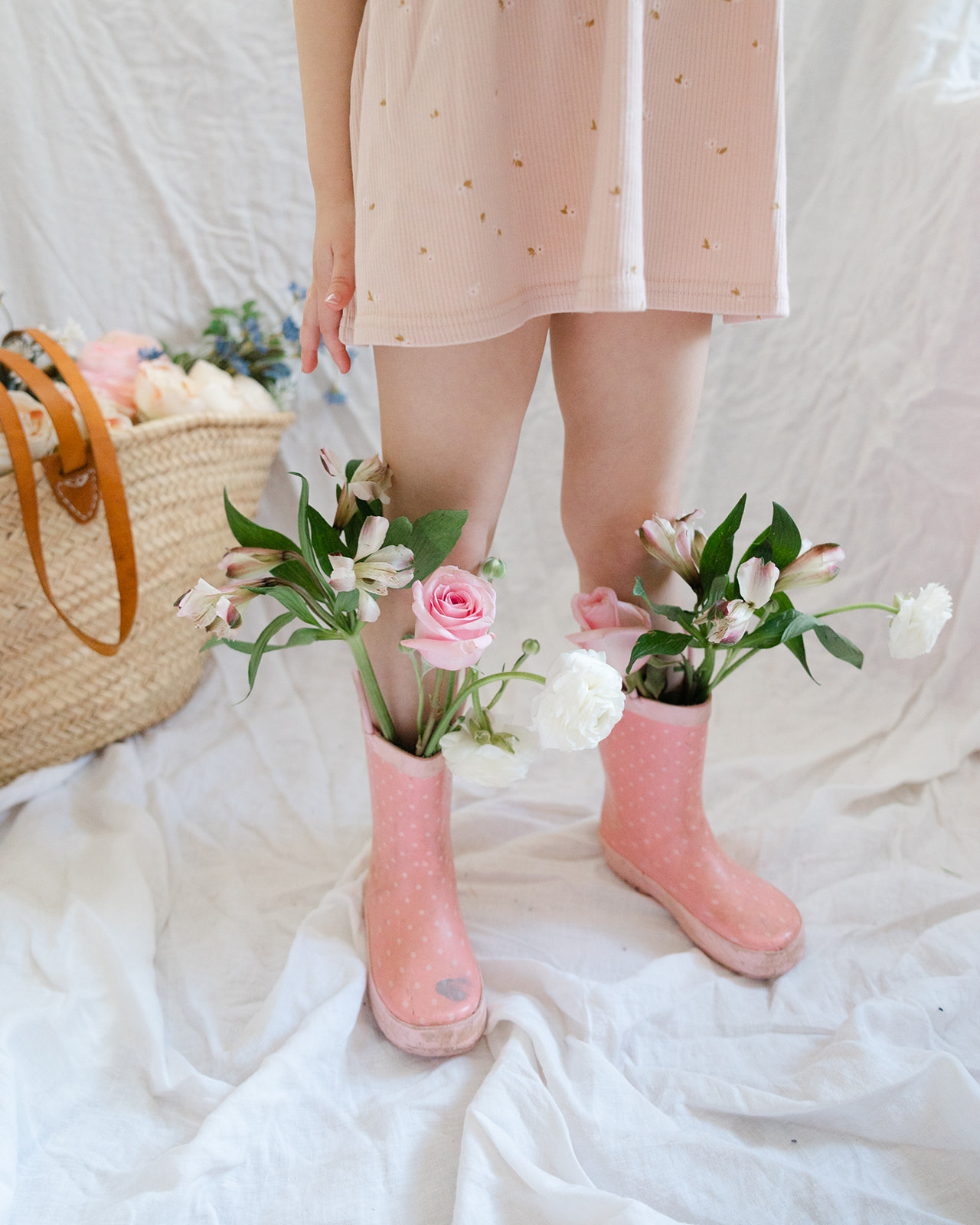 Next week we'll celebrate Scarlett's 9th birthday! I can't even begin to wrap my head around the fact that we we will have a nine year old. We have a few fun surprises in store for her big day, and we can definitely share all of the fun over on Instagram.
And of course, later this summer, we'll throw a birthday party for her to celebrate with her friends. She's had so many fun parties over the years, and this summer, she wants to switch it up with something new. Can't wait!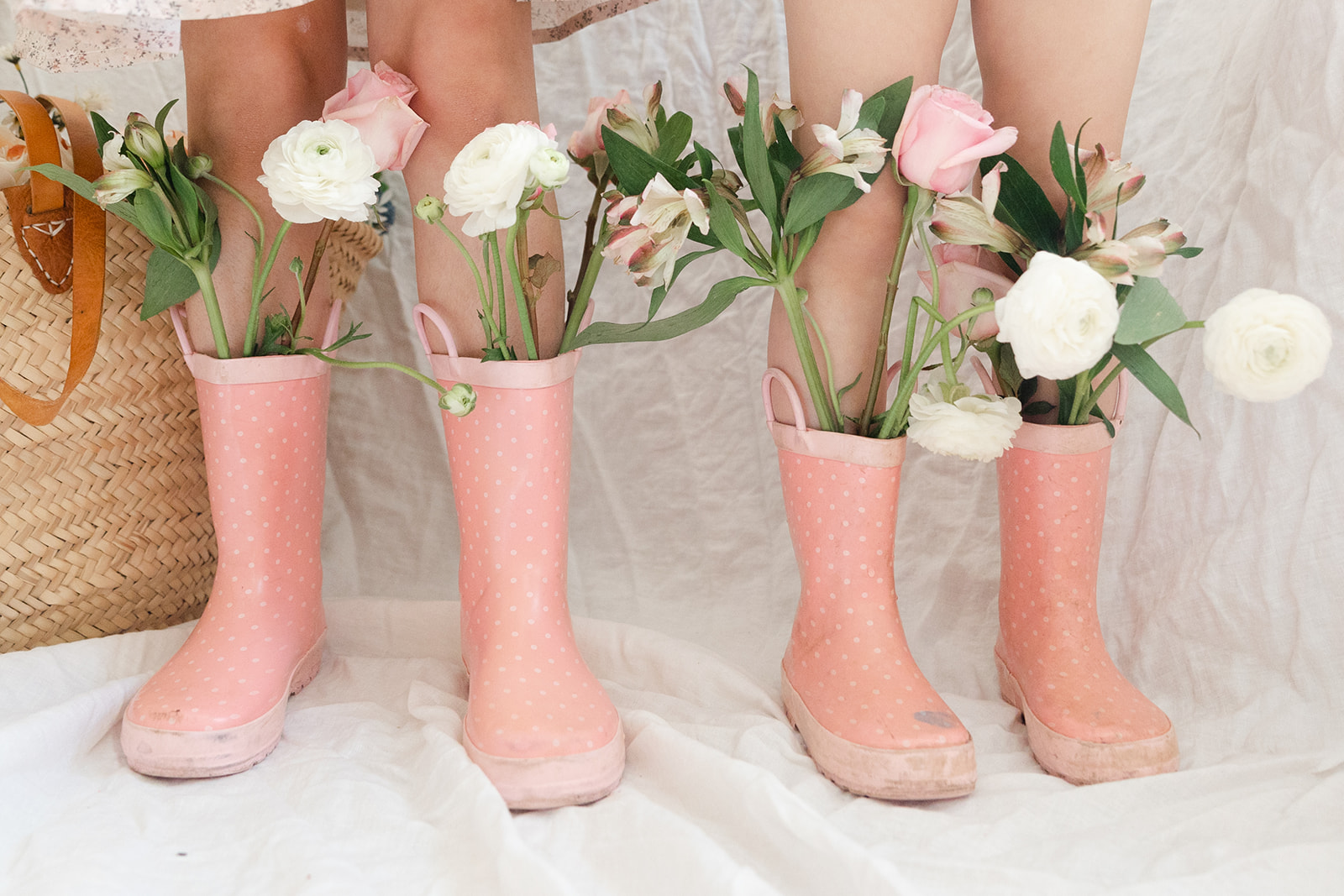 Our Summer Plans
Other than this kick-off-to-summer vacation and Scarlett's summer birthday party, our summer plans are pretty loose.
Our big girls will both go to camp for a few weeks this summer, which they love.
We're also going to spend long days in our little backyard splashing in our MINNIDIP pool, taking walks to the library, museums, and playgrounds nearby, and crafting at home.
We definitely plan on trying to get back to the Cape for at least a weekend or two, plus explore more of the New England coast. (Newport, Rhode Island is topping my list!)
Towards the end of summer, we'll have a two-week-window and it's high time we start planing, because I too have a big birthday coming up, and goodness knows I love any excuse to travel.
We keep toying with the idea of driving up to Canada, or road-tripping our way down to D.C.
Do you have any favorite spots within driving distance from Boston?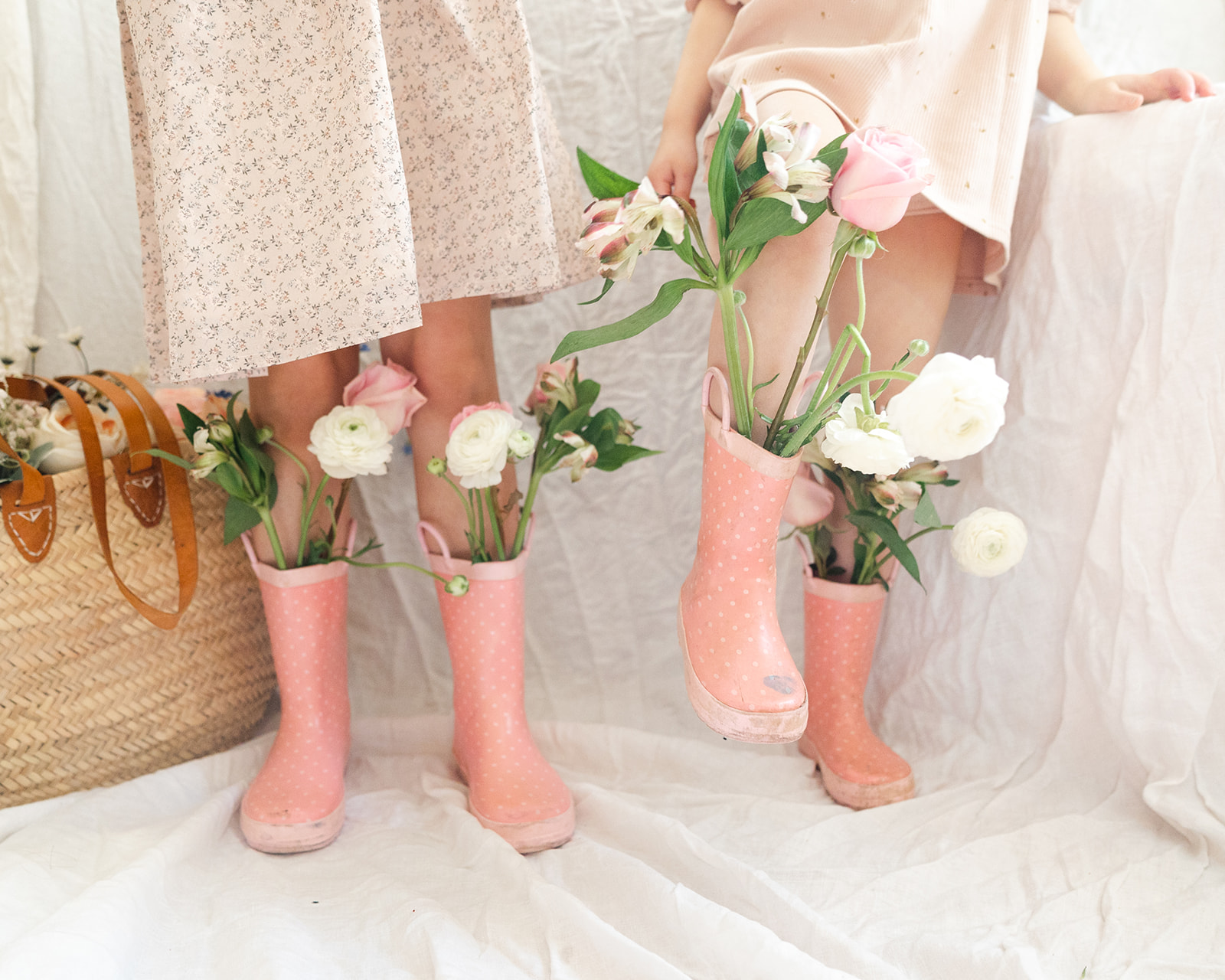 SHOP THE SUMMER VACATION PLANS POST | CLICK LEFT & RIGHT ARROWS TO EXPLORE

IF YOU LOVED THIS SUMMER VACATION POST, YOU CAN SEE MORE OF OUR LIFE WITH THREE LITTLE ONES HERE OR FOLLOW ME ON INSTAGRAM TO SEE THE LATEST.
Photos by Sam Brooks Photos for Glitter, Inc. (Shoutout to Sam for helping me make my "fresh flowers stuffed in the cutest pink kids rain boots on our little girls" come to life!) // Easy Backdrop Courtesy of My Favorite Amazon Linen Sheets // French Market Tote Basket (here on Etsy and here on Amazon) // Girls Pink Rain Boots (similar here on Zappos and here on Babyshop) // Girls Dresses are by Jamie Kay