Summer weddings can be tricky to dress for – temperatures are at an all-year high, weather is unpredictable at best, and there are so many great patterns, trends, colors, and styles to choose from (not that I'm complaining about that last bit!)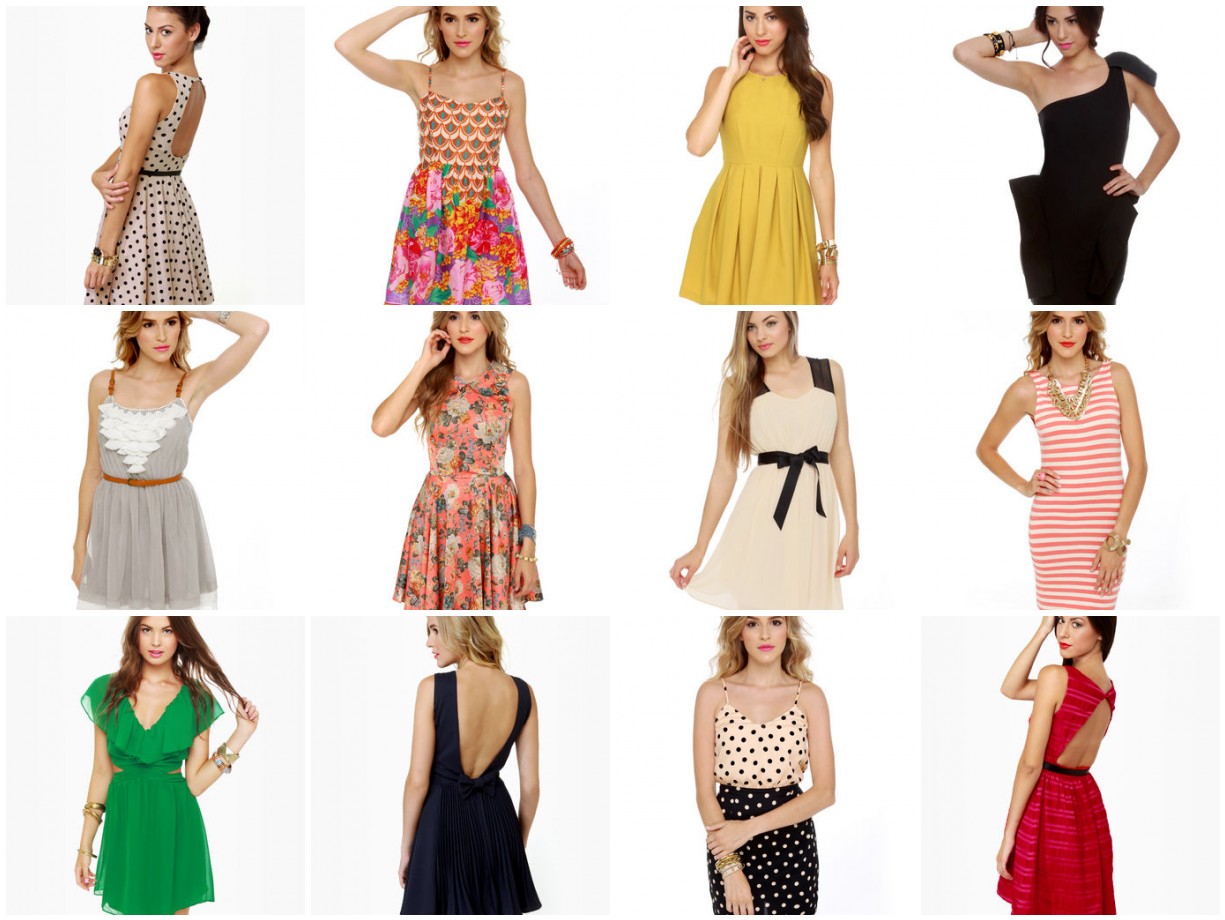 Whether you go for this Summer's sweetest polka dots, stripes, floral prints, a sexier backless dress, or a body-con dress for the more daring, the styles and patterns are endless, and Lulus.com has them all, at truly affordable prices. The affordable part is oh-so-important when you're at the age where you have a wedding every other weekend, with all of the same friends and family — in other words, wearing the same dress over and over is a fashion no no.
And though I'm a devoted fan of the LBD (little black dress), for Summer weddings it's so much more fun to dress in color and pattern!  And of course, Lulus.com has it all.
*Disclosure: This post was sponsored by Lulus.com.  All opinions are my own.