This post contains affiliate links, which means that if you click on one of the product links, I'll receive a small commission. Additionally, as an Amazon Associate I earn from qualifying purchases. Thank you so much for clicking through and helping to support this little blog business of mine! Read more about our site, privacy, and disclosure policies here.
Somehow in both the blink of an eye and what has felt like the longest year-and-change EVER, my first baby is officially done with the 1st grade!
Like most families around the world, we started the school year in virtual school. Funny enough, despite all of my nerves, Scarlett wound up loving virtual school. she really thrived in the environment. Maybe it was the somewhat individualized attention or maybe it was the fact that she got to stay home. She gets tp play with her sister and eat ALL of the snacks on every break; whatever it was, it totally worked for her and stuck with it for the long haul.
School's Out for Summer
And just like that – Scarlett is a first grade graduate and school's out for summer!
I am of course, relieved to be done with this totally uncharted year. Yet, she and I both feel like the end has been bittersweet. She's already missing her teachers and her friends. And though I'm relieved to be through with the busy schedule – because believe it or not, six year olds actually need a whole lot of help logging in and out of virtual classrooms and timing out their schedule and breaks all day long – I sort of miss the structure and how good it was for her. 🙈 (It even helped to keep our 3 year old's days more structured.)
Thankfully, we have a rather giant move in just a few weeks. Just over three weeks until the moving trucks sweep us off to our new home … down the street. So, we are plenty busy. I also have a few mom tricks up my sleeve. Also, some fun summer activities, and a very loose summer schedule planned, so I'm hoping we can survive the next few weeks with smiles on our faces.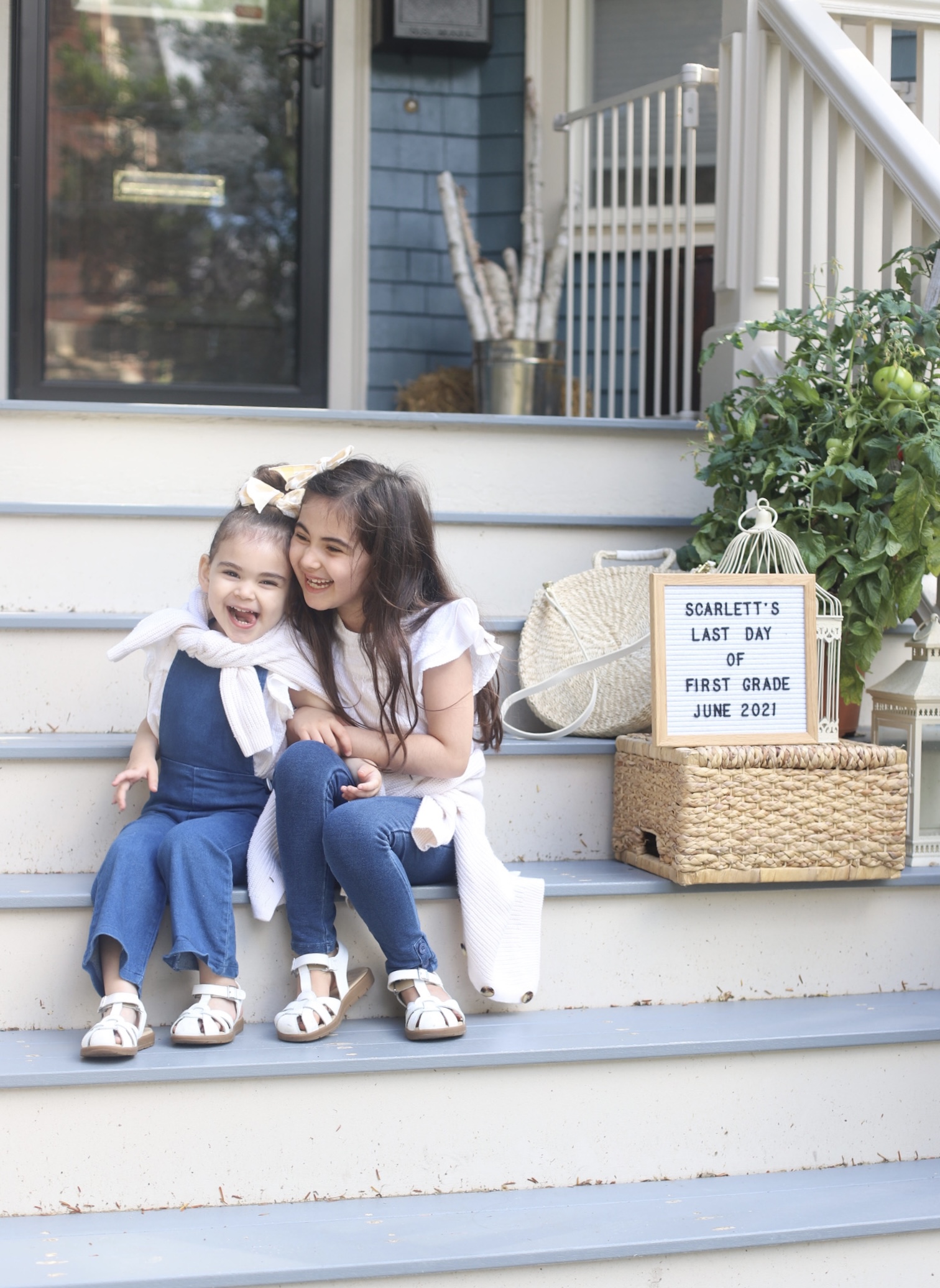 I'll share more on our summer plans soon, but in the meantime, a little graduation celebration last night (dumplings and ice cream!), a few celebratory pictures on the porch, and the first day without any real commitments or schedule, felt pretty great.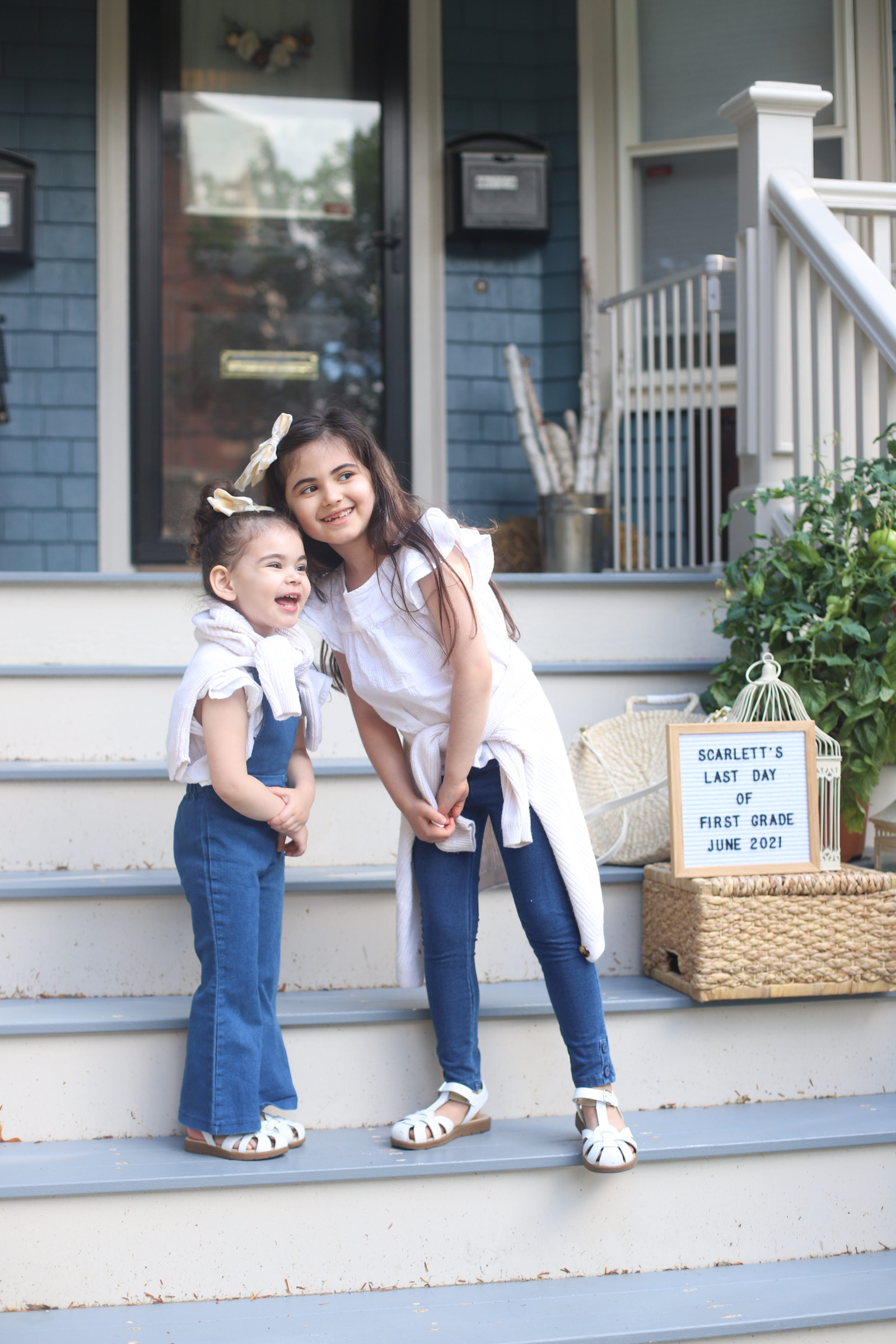 Have your kids finished the school year yet where you are? Any big and exciting summer plans?
SHOP THE GIRLS' LAST DAY OF SCHOOL POST | CLICK LEFT & RIGHT ARROWS TO EXPLORE

IF YOU LOVED THIS POST, YOU CAN SEE MORE OF OUR LIFE WITH TWO LITTLE ONES HERE OR FOLLOW ME ON INSTAGRAM.