This post contains affiliate links, which means that if you click on one of the product links, I'll receive a small commission. Additionally, as an Amazon Associate I earn from qualifying purchases. Thank you so much for clicking through and helping to support this little blog business of mine! Read more about our site, privacy, and disclosure policies here.
The title of this post gives it all away … it's true: we bought a house! I honestly still can't believe it, and admittedly, until the ink is dry in about a month, I'm not entirely sure I will believe it.
The Details: Choosing Where We Bought a House
The truth is, we've really been on the fence about whether to buy here in Boston. I mean, we love it, though we wound up in Boston because Mike got a fellowship at Harvard/MGH, and not because family or anyone else is up here.
And honestly, that feels like the hardest part for me. It's really tough to choose to buy somewhere where you know none of your family will be. I've spent so many years raising my young kids away from my family, and that breaks my heart, if I'm being honest. I look at my friends whose parents help with carpool, grandparents who spend nearly everyday with their grandkids, and if I think about it for too long, I'll burst into a puddle of tears, because I know that my kids could have that, if only we moved back home to Miami.
The Long Road to Medicine (Medical School, Residency, Fellowship, and Beyond)
The nature of Mike's job makes it so that we've felt pretty mobile for a long, long time. (I've shared a bit about what it's like to be married to someone in medicine, plus more about the end of our medical journey, and it's probably about time I share a new, more detailed post about the long road to medicine.)
As for our trek up to Boston, from medical school to graduate school for a PhD (squished into the middle of his MD) in Miami, FL to residency in Durham, NC to fellowship in Boston, MA, we've basically made our way up the east coast over the last 12-ish years.
When you're training to become a doctor, you tend to move A LOT. Residency is determined by a match system where the candidate makes a rank list of his or her top picks (after going on a long trail of interviews), and then through a somewhat complicated ranking system, you are matched with your program. (Where a recently minted doctor trains in residency in their desired field of medicine.) After that, many doctors continue on to fellowship for specialized training, which Mike did.
The long road to medicine makes it so that you're on the move for many years until you finally hone in on a speciality in medicine and determine where it is you will practice medicine. Many of our friends in medicine chose to move back home (wherever home may be), once they were through with training.
What complicates things for us is that Mike is not only a clinician (the MD side of things), he's also a research scientist (the PhD side of things). And in terms of his research career, we're just at the beginning. He has lofty goals to get independent funding, to climb the ranks, and to really create lasting change. What that means for us is that while I think my husband is the hottest brainiac ever, I also know that we still have several years here in Boston supporting the forward trajectory of his career. It's a long road, baby.
Ditching the Suburbs for City Living
Plus, it's an unusual path to choose to leave the comforts of the suburbs and not only rent in a big city but then actually commit to staying and buy in a city. (More thoughts on living in a big city with young kids, right this way.)
I've mentioned it before: we're renting in a really great spot, right by Fenway, with an awesome landlord. The thing is, renting for several more years felt a little silly (especially when rent here in Boston is SO high). We kept telling ourselves that we were lucky to have such a sweet rental, and that the cost was worth it to be so close to everything the city has to offer, a great school for our kids, and familiarity.
And then, a friend we met through Emmeline's preschool, showed us a property that she knew would be perfect for us. And ughhh, was it ever. I mean, PERFECT. We walked in and it was love.
But we sat, and waited, and hemmed and hawed, and honestly just could not decide. I checked Zillow and Redfin like a maniac, trying to compare it to other places out there. Also, I scrolled through the pictures and videos I took from our tour about a hundred times. I practically swooned every time I thought about all of its historic charm, towering ceilings, big old doors and intricate stair rails. And then I quickly brought myself back down to earth and told myself I was dreaming.
Boston is so expensive. SO. EXPENSIVE.
Buying in Boston Felt Too Permanent
And buying felt so permanent.
Which made me sad every time I thought about it. Because in my head, "permanent" meant permanently far away from my family. Even though we're already far from family. And we've made it work for so many years. But that word … permanent. It got me.
Sure, we bought in North Carolina, yet that somehow felt different. It was so much more affordable and there was an end date. We knew that Mike's residency would last for four years at Duke, and then from there, we could decide what to do next. It didn't feel quite so permanent.
So I doubted and worried and struggled with what to do for this next chapter.
Mike seemed to know just what to do. He was so confident. And it's funny, the longer you're with someone (going on 20 years for us now), the more you trust them, implicitly.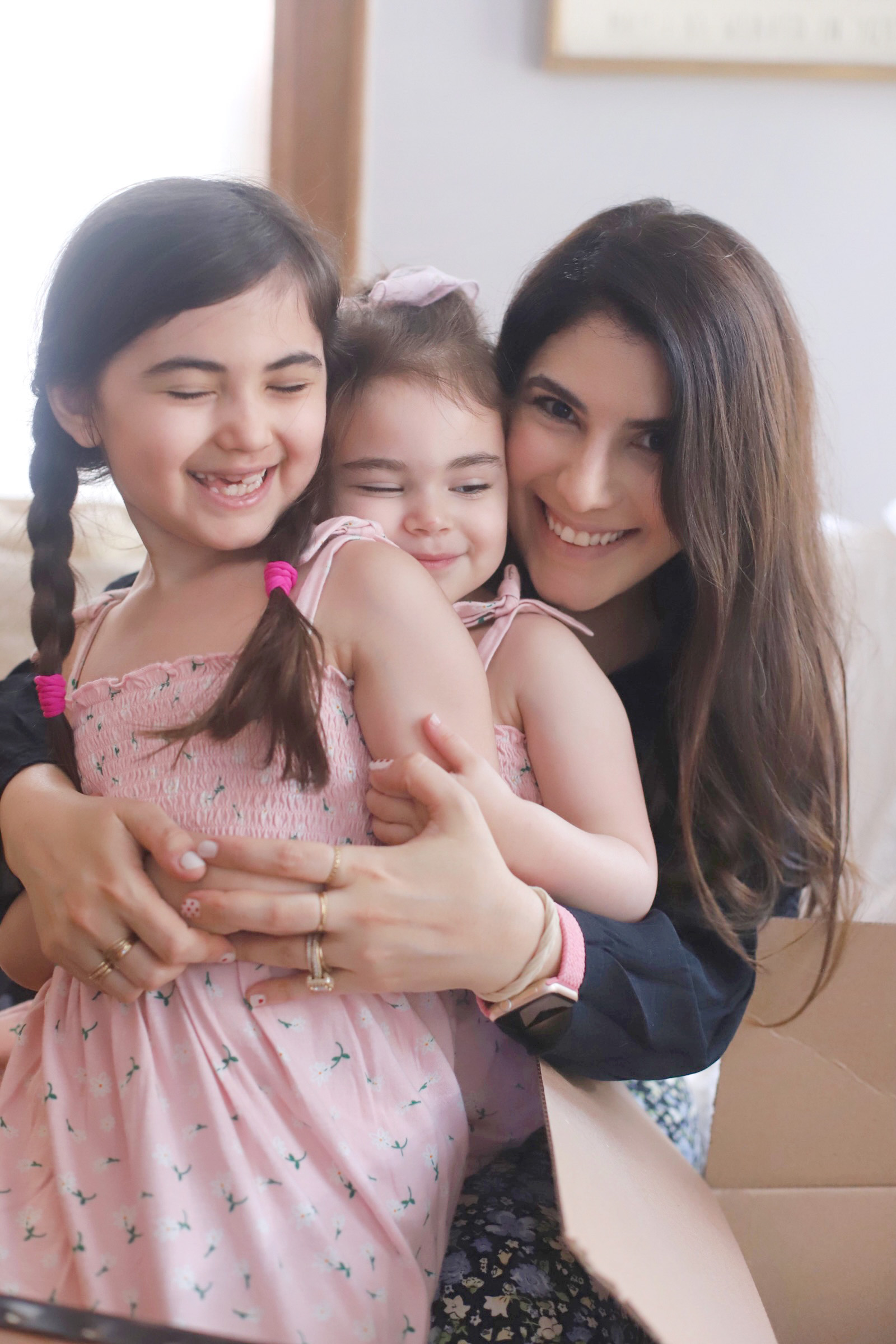 We're Staying in Boston
So we put in an offer and we bought the house.
And we got what feels like a good deal, especially given the location and all of the space.
Because it's huge.
And it has a giant bathtub. (Something I have missed SO much.)
And a washer and dryer. Which, if you've lived in a big city, you'll know, is a freaking luxury of epic proportions.
And central A/C! (I swear it gets weirdly hot in New England come summer, and most of these old brownstones and Victorians have no built in air conditioning so you just spend your summers 🥵.)
Plus, Scarlett can stay at her amazing school. Because the new house is literally down the street from our current rental.
We're keeping our beautiful neighborhood and OMG I could not be more excited. Or nervous.
I still have days where I torture myself and look at properties in Miami and laugh at the ridiculous cost of Boston and think that we could live on the dang ocean for what we're paying to split a big old Victorian with another family here in Massachusetts.
We'll be eating a lot of ramen noodles. And not the ridiculous delicious authentic ramen that costs $16 a bowl. Nope. College ramen.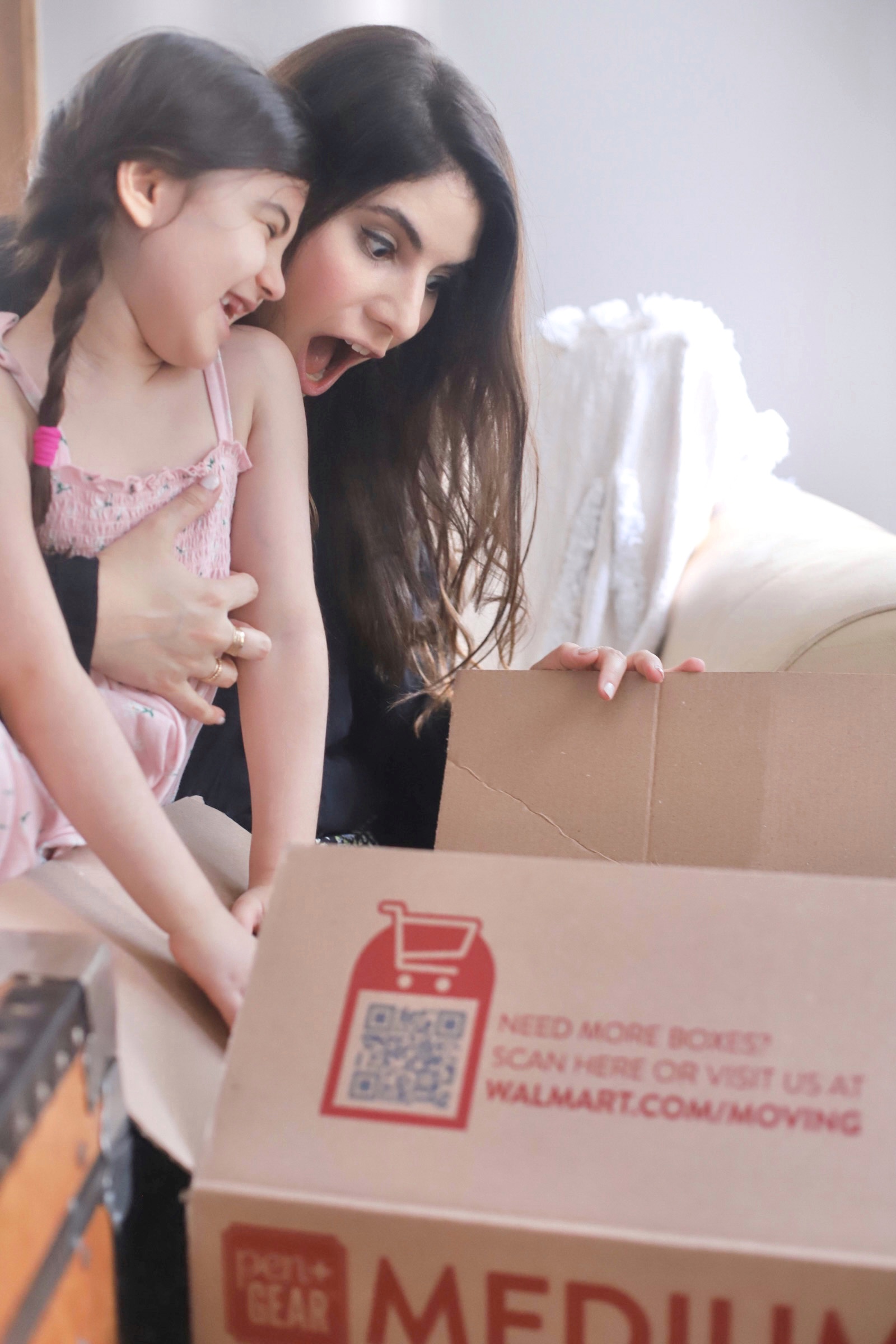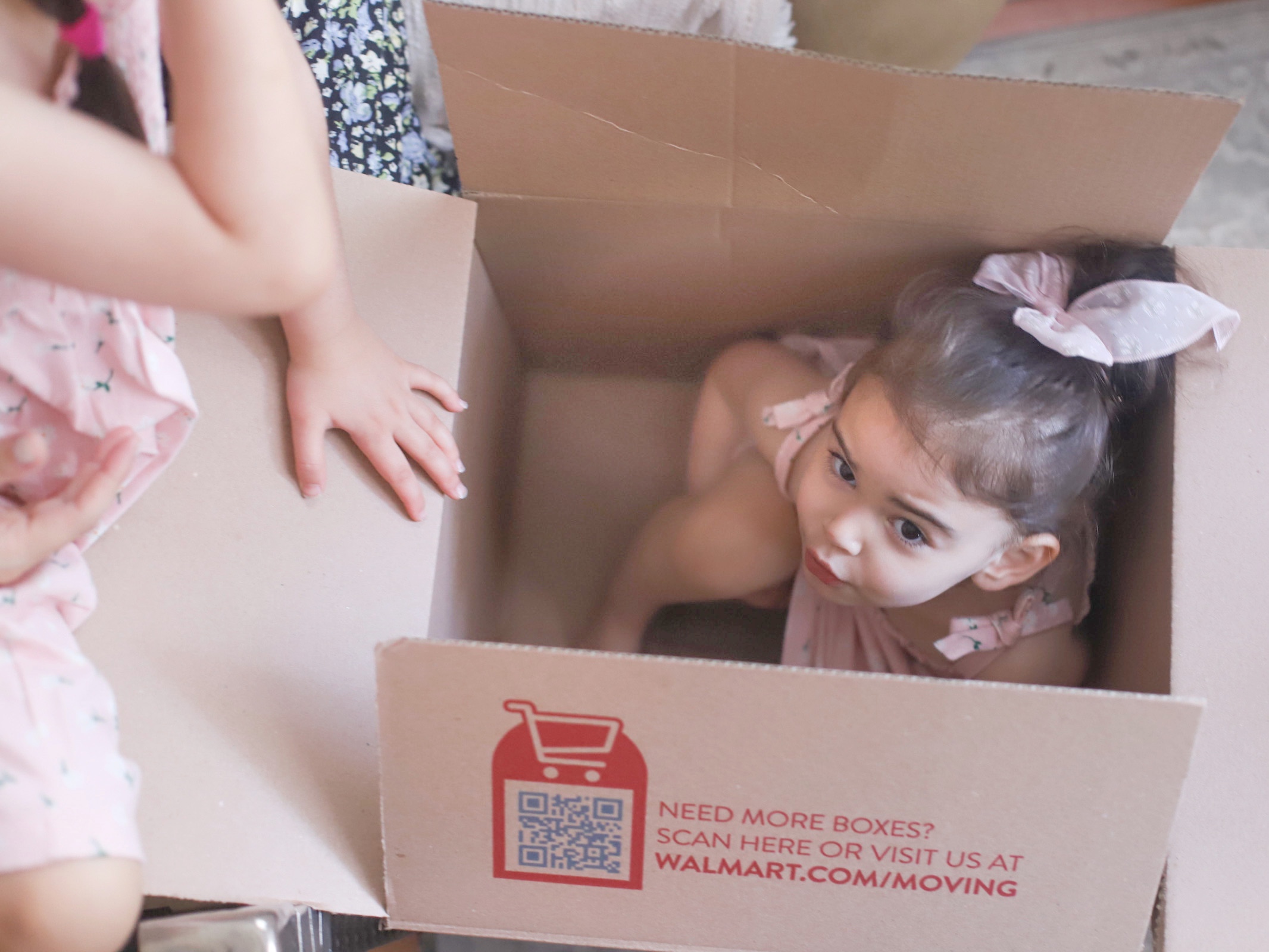 But I'm okay with that, because the logical side of me knows how good this will be.
It makes sense to put down roots. Mike is here for several more years, fine-tuning his skills, launching his career, collaborating with physicians and scientists he's always looked up to, and relying on all of the amazing support that MGH and his program has to offer.
And our girls need some stability. They need schools they love and friends who live right around the corner. They need a home that's truly theirs. I miss the deep-rooted friendships I've made in Miami and Durham, and I'm hoping this year, we can really start to expand our tiny pandemic world.
So we're planting those roots and hoping for the best. Home is wherever my people are, and aren't we lucky that our people stumbled upon this gorgeous city, with an incredible career for Mike, and so much potential for us girls?
Plus, now I get to share all of the DIY projects I have planned. Because you guys, the home we bought is old and beautiful and an absolute dreamboat and I cannot wait to share.
Home tour is coming soon!! I can't wait to share our "semi-permanent" home, because we're staying in Boston … at least for now!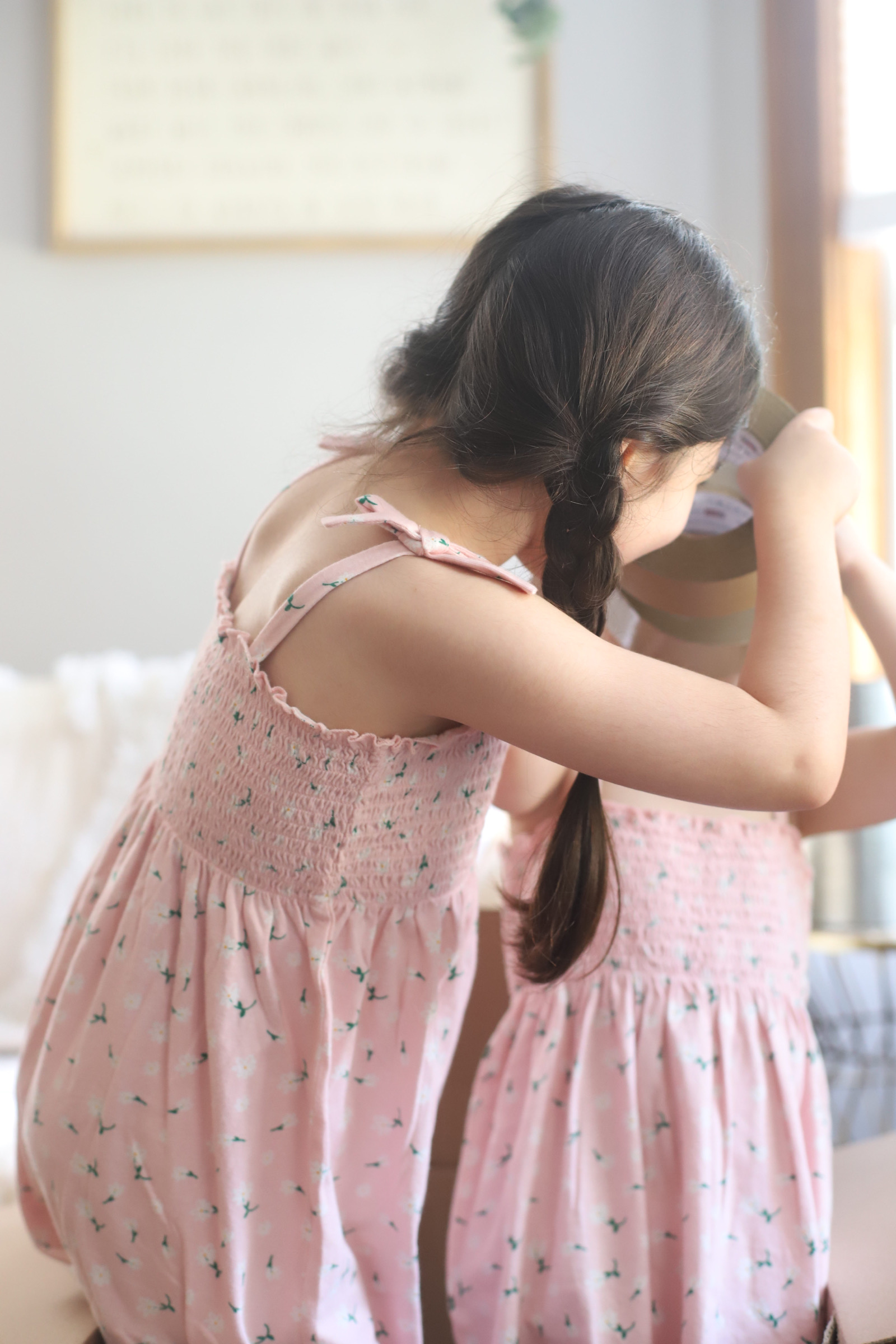 I also put together a little "We're moving!" REEL on Instagram. Hope you'll check it out!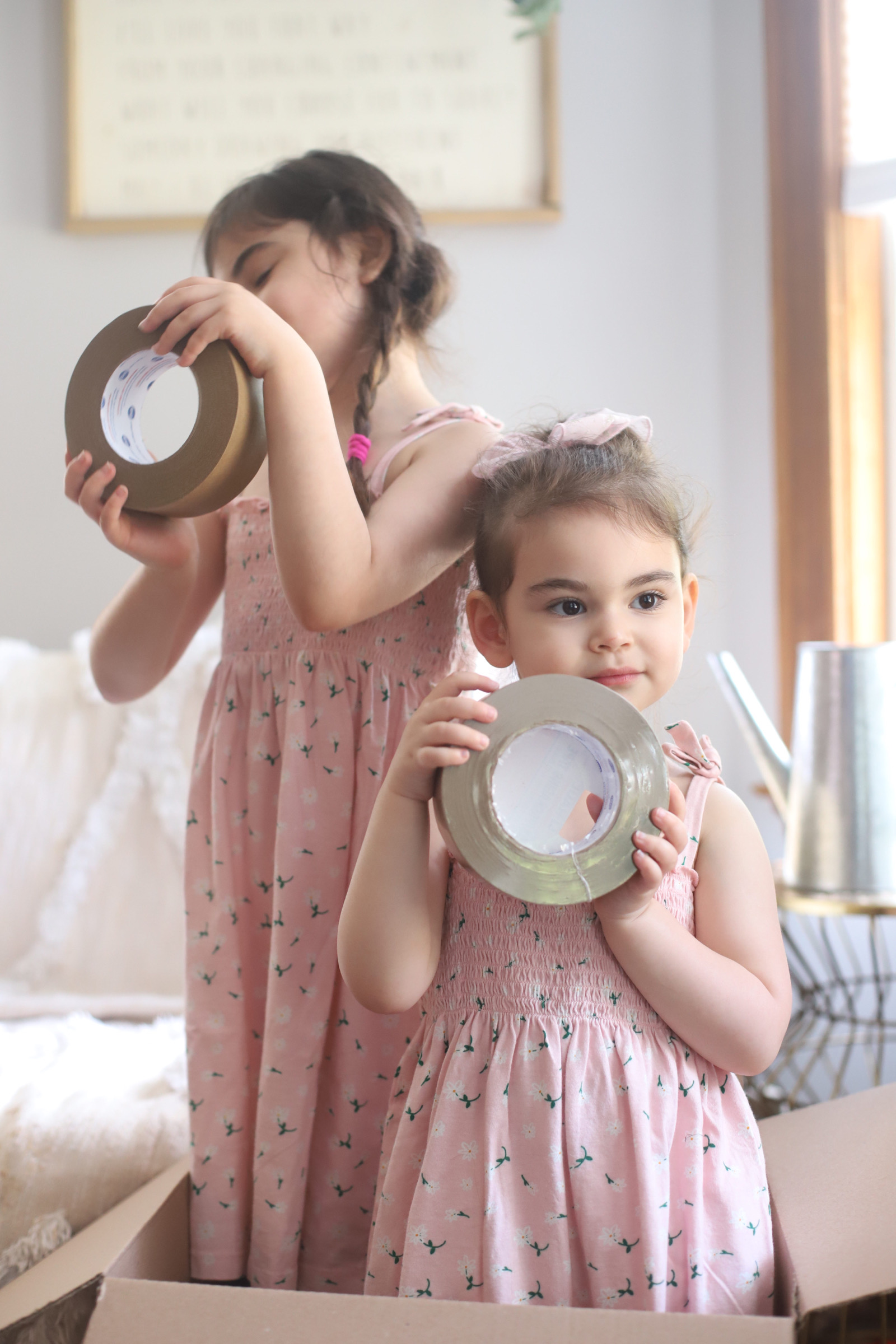 Are you moving this summer? Any tips to make the move as smooth as possible?
SHOP THE POST | CLICK LEFT & RIGHT ARROWS TO EXPLORE

IF YOU LOVED THIS POST, YOU CAN SEE MORE OF OUR LIFE WITH TWO LITTLE ONES HERE.