Anyone who has ever watched the CW show, Reign, has probably fallen deeply in love with the fashion seen on the period drama. A gorgeous blend of vintage and modern, and so many stunning jewels, the queen and her ladies are the epitome of chic. Reign costume-designer, Meredith Markworth-Pollack (who also is/was the costume-designer for Gossip Girl and Hart of Dixie), has said that although her "inspirations for Reign come mostly from history and fashion," … [she] "knew from the beginning that [she would] have an easy time weaving in contemporary accessories." The designer has notably reached to brands like Free People, Basil Soda, Dolce & Gabbana, Naeem Khan, and Oscar de la Renta, and Alexander McQueen again and again, and even shops regularly from Net-a-Porter, The Outnet, and BHLDN for the girl's gowns. How's that for a swoon-worthy costume lineup?
Naturally, when Angie of La Candella Weddings sent over this stunning Reign-inspired styled photo shoot, I knew I had to share. Better yet, all of the jewelry in the styled shoot is by Rabbitwood & Reason, whose Renaissance-infused jewelry has been worn by Queen Mary on the CW show!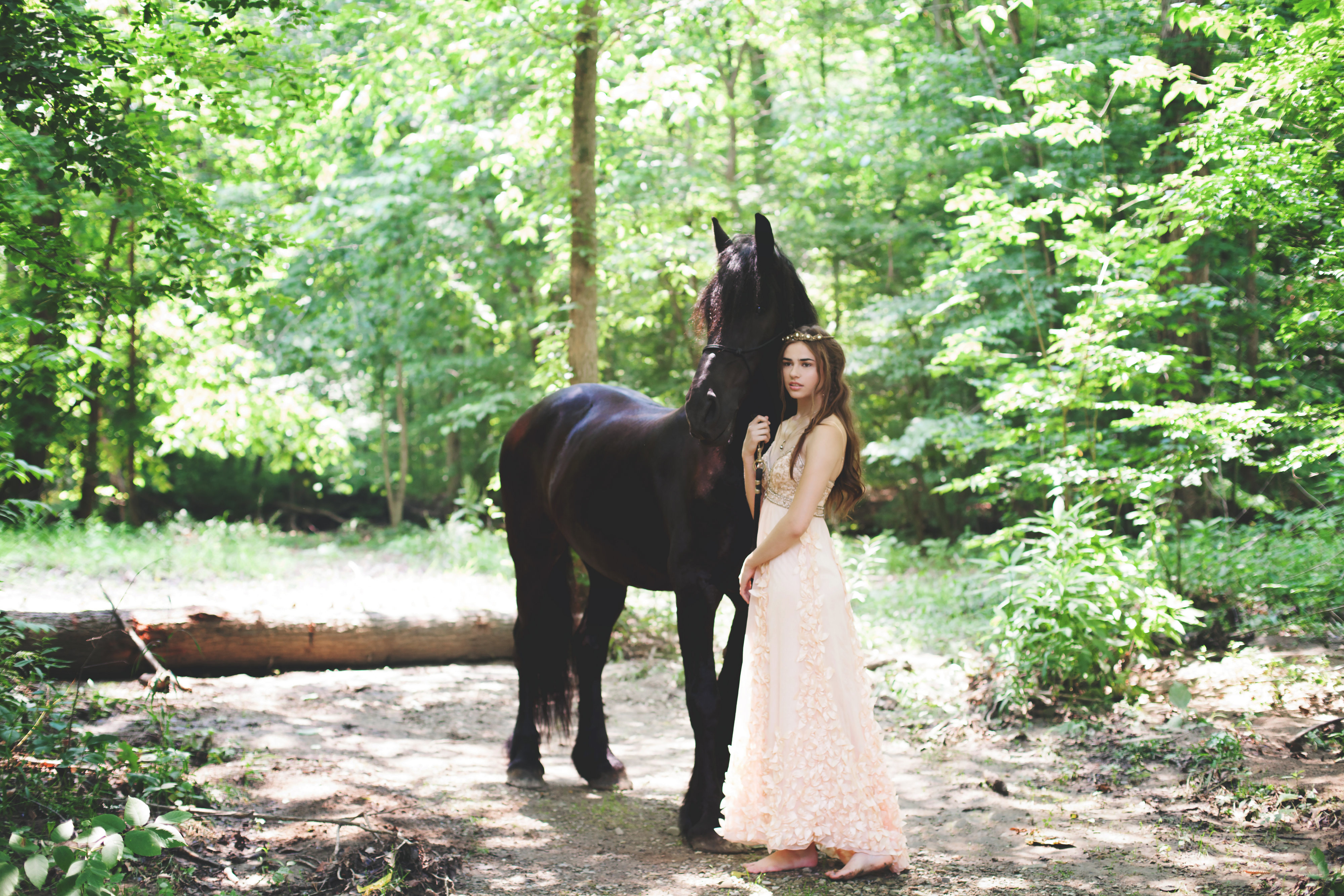 From Angie of La Candella Weddings: I have been in love with the TV show, Reign, ever since I first saw it. That whole era of French Renaissance has always fascinated me. And on top of that, I have been dying to do a photoshoot with a horse. So, when I was contacted by Rabbitwood & Reason, a fabulous jewelry designer whose pieces are Renaissance-inspired (a few of her pieces have actually been worn by Queen Mary on the actual show Reign!), I was all-in. I've worked with Sarah (the model) quite a few times now, and we've talked several times about doing a photoshoot with a horse. So, I took a drive up to Hinckley, Ohio and we shot this amazing bridal shoot near a dried-up creek bed.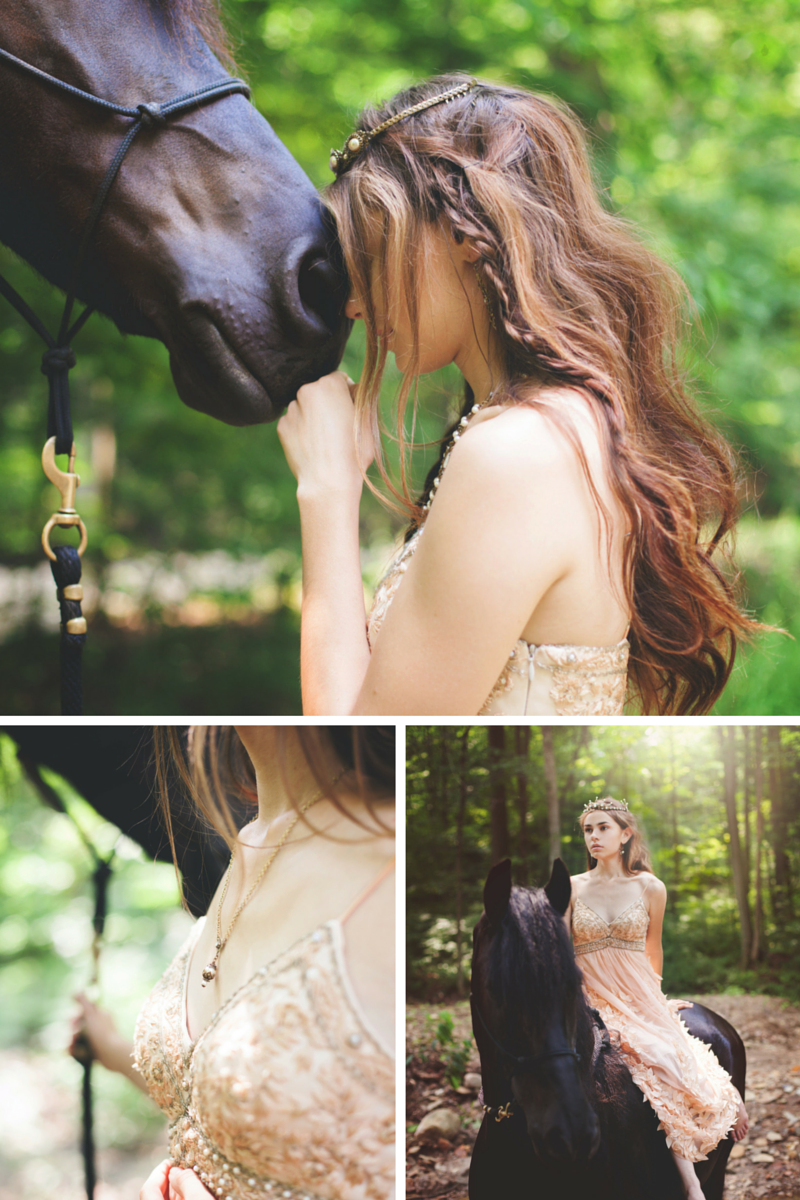 When planning the shoot, the designer and photographer were looking to create a bit of drama and otherworldliness.
The inspiration for the hair and makeup is equally lovely. From the designer: I [wanted] her makeup to reflect that she enjoys the outdoors, and her hair to look somewhat wild, in the fashion of the Pre Raphaelites — a loose style, that looks like she doesn't care if every strand is in place. I love small braids or interesting twists — I often have at least one hidden braid in my own hair.
And on the relationship between the model and horse, they wanted the images "to display a sense of equality between equine and human, instead of horse and master. There is a special kinship between a lady and her horse, and I'd love to have that shown rather than the model riding the horse with a bit, bridle and saddle in a more dominant role. I think this loose, wild approach could also lend an air of soft romance to the photo shoot, as well as remove specific historical date markers which might be picked up from the modern leather equipment."
And of course, the costume designer behind the show, Reign does this so well – mixing old and modern seamlessly.
And that red dress … how stunning is that red dress?
Thank you to La Candella Weddings and Rabbitwood & Reason for the absolutely beautiful pictures. Such a perfect shoot.
Bridal Accessories: Rabbitwood & Reason | Dresses: Thrift-finds | Model: Sarah Matonis | Photographer: La Candella Weddings | Horse: Mykka, owned by Lori Sovey-Strah