If you follow along either on social media, you may have caught a few behind-the-scenes from our family vacation over on instagram, facebook, twitter, and snapchat → glitterinclexi (lots of fun videos there, but hurry – they only last for twenty-four hours). Last week, we went on a little Southern adventure and took a road trip from North Carolina to Georgia and back to visit family, with a quick detour in Atlanta!
As Scarlett gets older – a.k.a., the toddler years – we've found it easier and easier to just drive to our destination, rather than brave a very long day of airport travel. Don't get me wrong, I'm still a big proponent of flying – you can get literally anywhere in just a few short hours – but with a toddler, a whole lot of prep work and patience goes into that mode of transportation. I prepare plenty for road trips – activities and games, snacks, movies, an extra change of clothes diapers and wipes – but with a car trip, the chance to make pit stops, snack breaks, and if need be, hotel detours – are all lifesavers when traveling with a toddler.
Back to our trip: we had so much fun, so I thought I would share a glimpse into our packed family vacation days. This post is picture-heavy, so prepare yourselves. 🙂
DAHLONEGA, GA
First stop: Dahlonega, Georgia to visit hubby's Aunt and Uncle. They own the most amazing vineyard and winery – Frogtown Cellars in Dahlonega (with locations in Atlanta and California as well), and we stayed in their gorgeous mountain house. Aunt Cydney is a fabulous cook, and they were both such awesome hosts. I'm not sure I've ever seen our tiny little girl eat so much.
At the Vineyard, Scarlett spent most of the time collecting rocks (her new favorite hobby), chasing after the vineyard dogs (both of whom she fell instantly for), and having deep conversations with the koi fish. Mommy and Daddy got to taste plenty of great wine. Win, win.
The next day, we went to Downtown Dahlonega and the cutest little town center. We had the yummiest lunch at Shenanigans, shopped a few of the antique markets, and Scarlett had her very first lollipop.
Road trip must: always stop for donuts. If it looks like a dive, odds are, the donuts will be off the charts.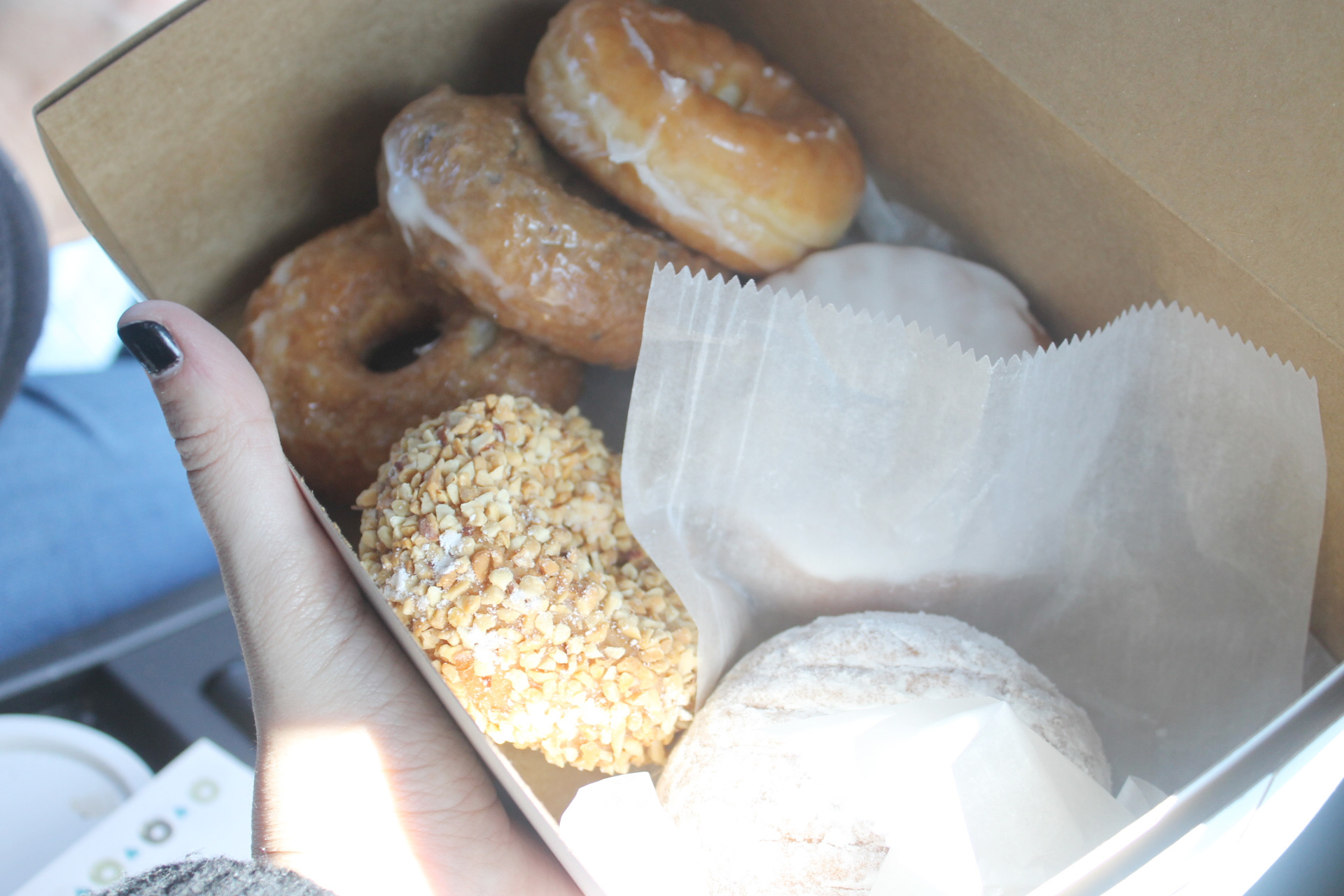 CLEVELAND, GA
When I was a kid, my parents used to take my siblings and I to Babyland General in Cleveland, Georgia – the giant mansion that houses the over-the-top themed Cabbage Patch museum.
Though I knew Scarlett would probably be a bit young for Babyland, the kid in me just had to take a trip down memory lane. And lucky for us, Scarlett loved it! She spent the whole time running from station to station, playing in the pretend kitchens, baby hair salon, toy shop, and petting each and every stuffed dog on the head. There was even a "live birth" from the Cabbage Patch while we were there. So cheesy and fun.
ATLANTA, GA
One of the perks of staying with family in Dahlonega is how close it is to Atlanta. I've been missing the crazy city life (the transition from a huge city like Miami to smaller town life in North Carolina is a major one!), so hubby insisted we spend a couple of days in Atlanta. Despite a little bit of traffic, the two day trips to Atlanta were so worth it.
We spent one day having brunch at the cutest little restaurant (Sun in My Belly), taking Scarlett to the Aquarium and falling into Krog Street Market for a snack. The aquarium turned out to be such a treat for all three of us.
Krog Street Market was a little gem we happened upon when we wanted a little break. Hubby was in Hop City heaven and of course, they had me at ice cream.
The second day we took a trip to Lennox Square Mall and explored Buckhead. Is it weird that I love checking out malls in big cities? I can't say that I wasn't just a little ecstatic to be reunited with a Zara.
We took a shopping break and had lunch at Joy Cafe; I'm still dreaming about their desserts.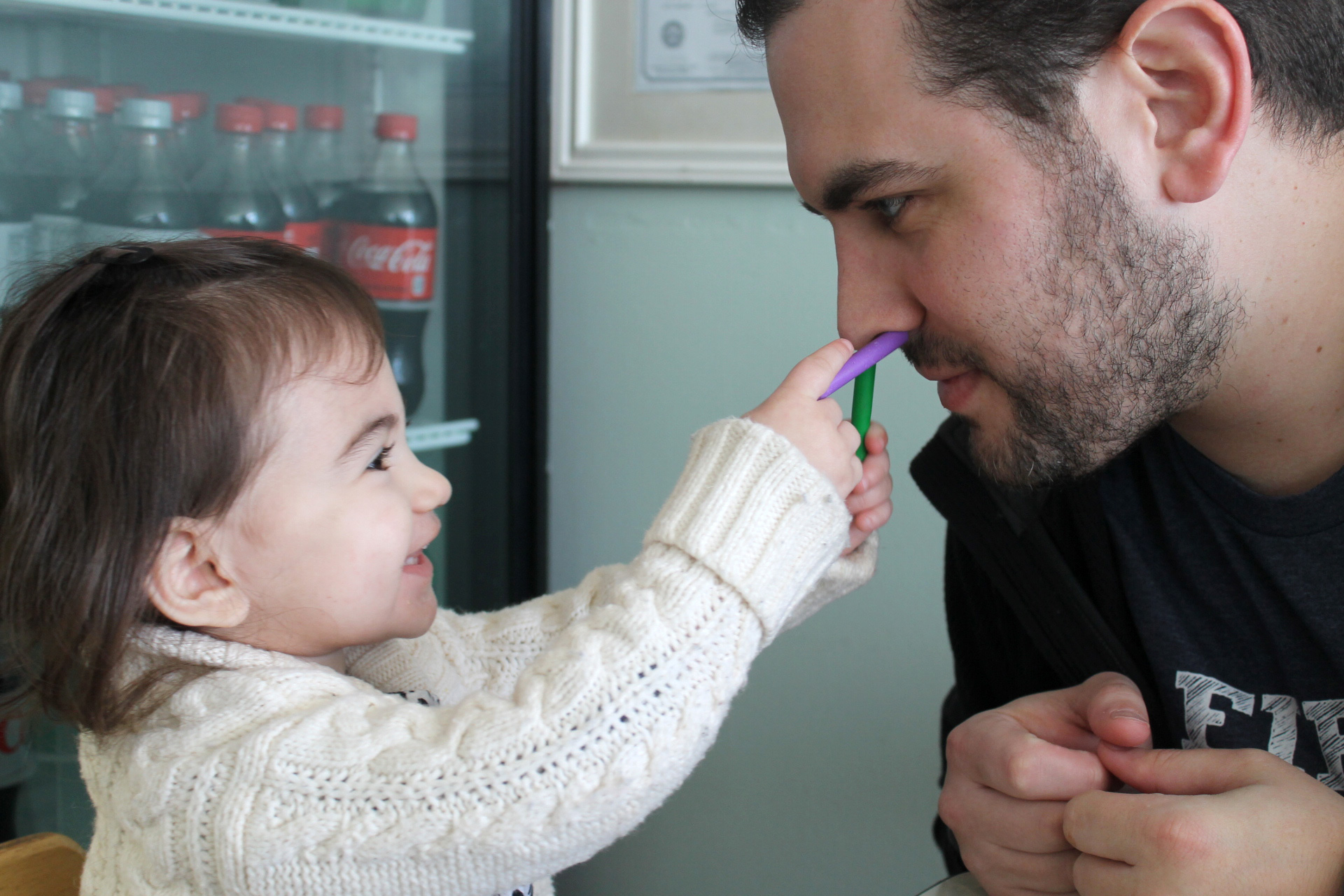 Driving back from Atlanta, in good road trip form, we made a pit stop at an Outlet Mall – with a Restoration Hardware Outlet (yes!)
On our last morning in Dahlonega it started snowing heaps and suddenly everything was covered in snow. Such a pretty way to say goodbye.
BURNSVILLE, NC
Hubby's mom just bought an awesome cabin in Burnsville, so our last stop was to visit Grandma. The home is in such a cool part of town – so much great artwork and food and stunning scenery. It was extra cold following the snow, so we stayed bundled. And of course, Scarlett and Grandma were thrilled to be reunited.
Let the rock hunting continue.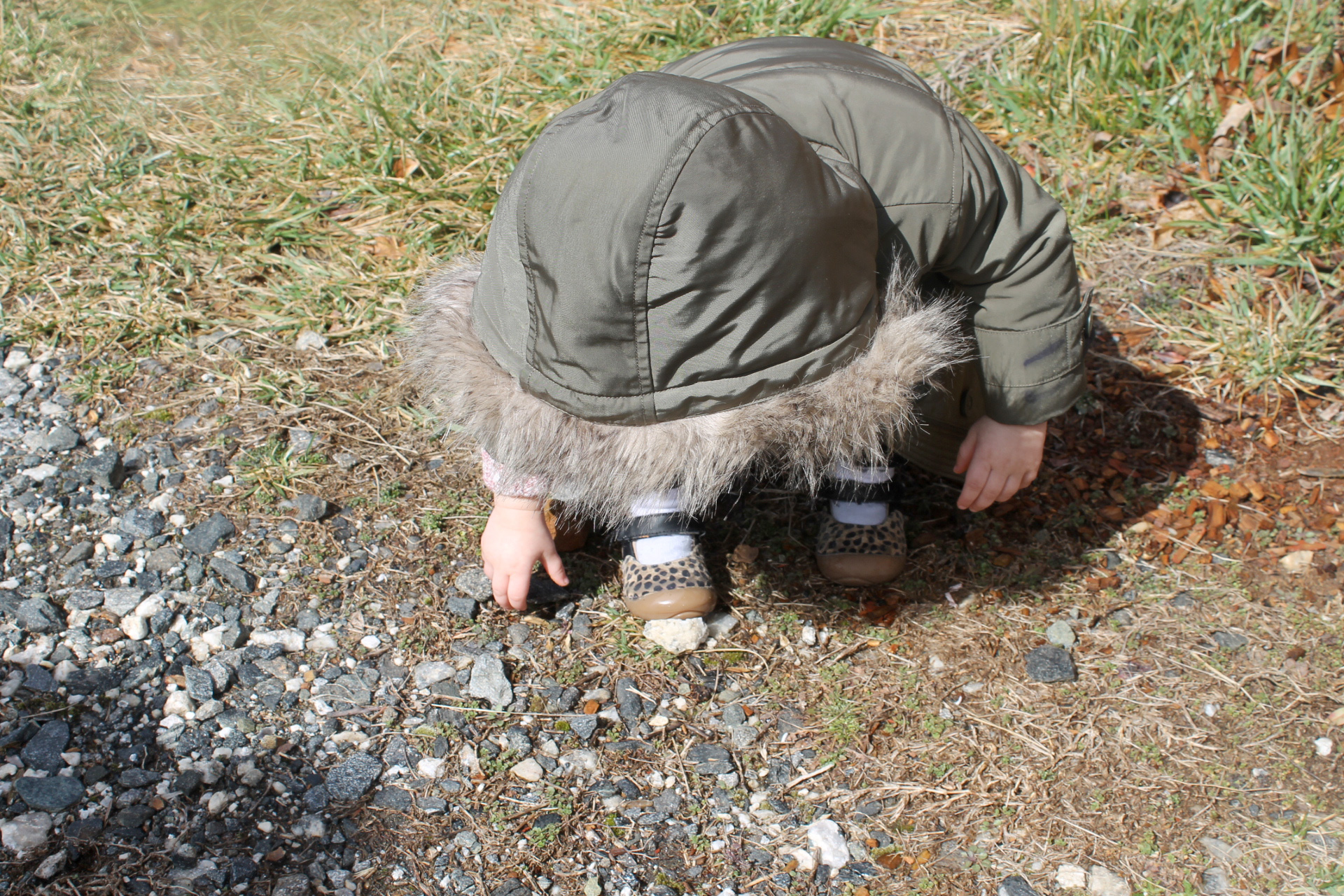 Driving around Burnsville is totally gorgeous.
Brunch at Pig & Grits. Such amazing food and of course, Scarlett loved the jelly packets best. Such is the life of a toddler!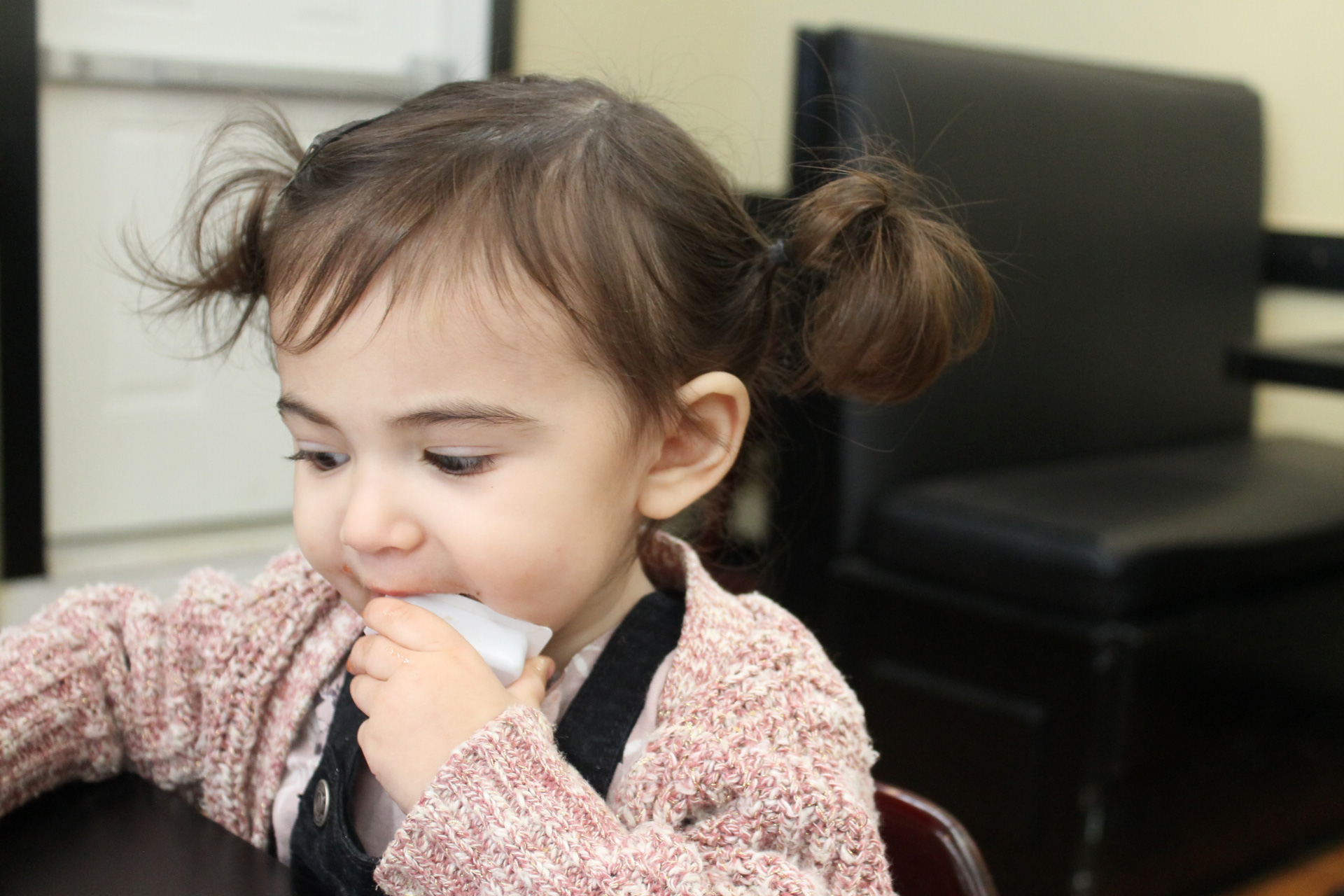 We took a trip to Asheville – about forty minutes away – and went to The Grove Park Inn; cocktails by the fire, plenty of fun shops, and quite the view.
Hubby found the Funkatorium in Downtown Asheville – an extension of Wicked Weed brewery (where we went on our last visit to Asheville) and he brought home a bunch of sour beers (yuck!)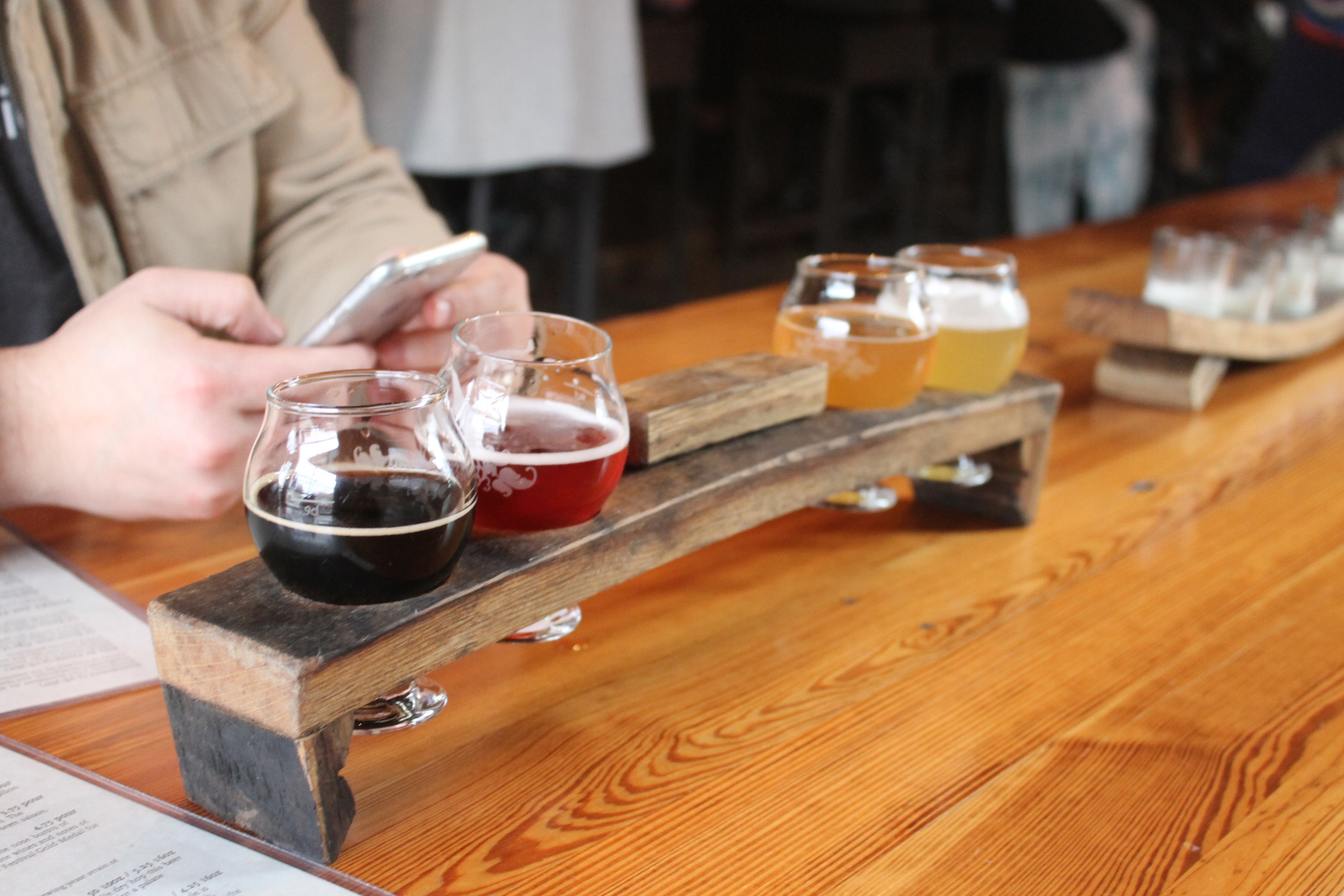 Asheville is such a fun town to explore; it's grown so much over the years, and we love discovering new places each time we visit.
Back in Burnsville, on the last day of our trip, we went to a local Country Store to do a bit of shopping and for the live music.
On Saturdays, everyone is welcome to come play, plus there's a great bakery and coffeehouse on site, so this mama was happy. Scarlett spent almost the entire time dancing in a circle to the music. It was so sweet to watch her clap her hands and spin.
Back at Grandma's house we did a bit more exploring and then had to say our goodbyes.
Of course vacation went by way too fast; but it is so nice to be home. Hubby's on night shifts now but luckily I've been plenty busy planning a huge styled shoot I have coming up and chasing Scarlett all over the place. I'm already counting down the days until our next trip!