In the next two-and-a-half weeks I have to move into a new apartment, get all of my work done and lined up for the two weeks I'll be out of town after that, and then as a reward, I fly to Europe.  I'm totally in a panic.  Nothing is ready.  My health has hit a bump in the road.  Our house is only half (okay that's a stretch, I'll give myself one-third) in boxes.  The goal is to have movers show up at our doorstep next Monday, but I am nowhere near ready for that.  The movers may be at our doorstep, my hair in a messy ponytail, pillows scattered across the floor, boxes still needing heavy duty tape, no one to watch the dog, and forgive me, but likely the ugliest pair of sweatpants I own (i.e., the ones I vow to never pack, to wear only on moving day, to throw out immediately upon move-in at new place, only to throw them in a bin for their reemergence at our next move in day), a.k.a., my worst nightmare.  And boy do we have plenty of moving to do.  Not that I'm complaining; I dove in headfirst to the married life of an MD/PhD's spouse (and he really is the best); from what I hear, we still have years of hospital hopping (and city hopping to go with that).  And I planned the big apartment move just before our European Adventure – which was sort of unavoidable with hubs starting rotations two days after we get back from said vacation.  I'm a masochist.  What can I say?
But you know what — my organized-meets-disorganized chaos … it kind of works for me.  Actually, it really works for me.  I organize and plan and make lists, and then as the weeks and days to the events near, I run around like a crazy person, forgetting to put on mascara or match my pants to my top.  But in the end, it all sort of falls into place.  Obviously not without some hiccups, but life's hiccups are what make us better, stronger, and a whole lot funnier.  And I am sometimes a mess.  And sometimes I don't brush my hair.  So far, so good.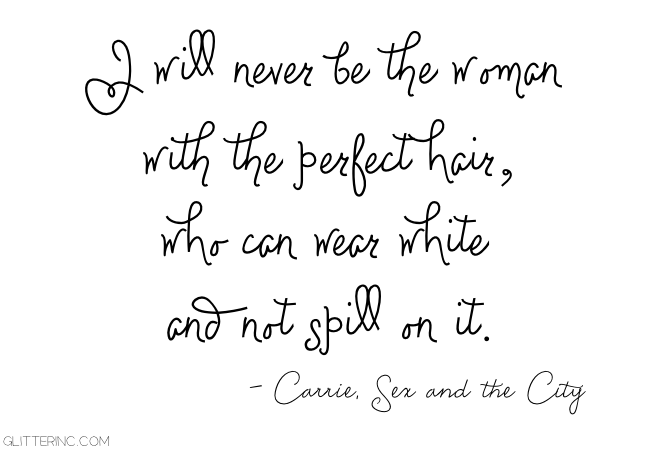 How do you keep it all together?  Especially when your "to do" list is miles long and all of your "planning" is not very helpful at all?