Did anyone else dream of being a mermaid? I mean, odds are, most of us were charmed by The Little Mermaid or Splash. And mermaids always had the best hair. Plus, on the tail-end of a beach vacation (though admittedly, it was freezing in Charleston while we were there for the Holidays), and with what's shaping up to be a very cold winter ahead, I want to gather up all of the beach vibes I can get.
I first spotted Mermaid Hair Shampoo and conditioner on Anthropologie's site, and I thought, "Well, that's kind of silly." I mean, since when does Anthropologie sell shampoo and conditioner? But I was intrigued, because, again, didn't we all want to be mermaids growing up? I know I did. What exactly IS mermaid hair shampoo and conditioner? Will it turn me into a mermaid? Will it cure the freezing cold winter blues?
Basically, I couldn't resist the temptation of mermaid hair. And as your resident beauty guinea pig, I figured it was my civic blog duty to test this mermaid hair shampoo and conditioner out.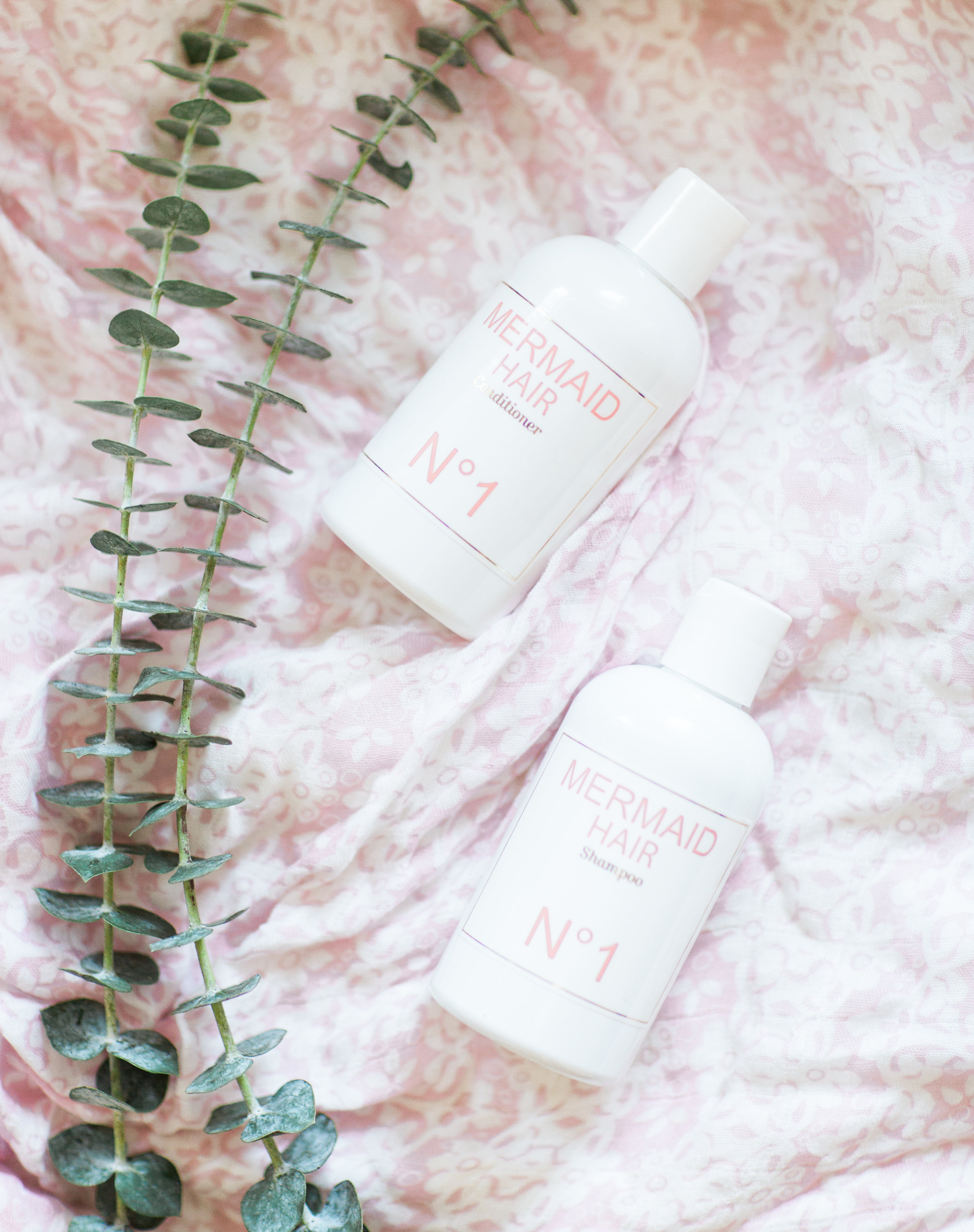 Full disclaimer; no, Mermaid Hair Shampoo and Conditioner does not actually give you mermaid hair. Only a curling wand and sea salt spray, or really good hair genetics, are going to do that. What Mermaid Hair DOES give you: the most incredible-smelling hair around.
Mermaid Hair Shampoo and Conditioner smells like a mix of coconut, orange blossoms, and the beach; and will make you feel like you're on some tropical ocean-side getaway (at least for a few minutes!) Luckily, the scent clings to your hair quite well, and you can sniff the beach all day long.
Mermaid Hair Shampoo is all natural and totally sulfate-free, which I love. In case you didn't know (I only learned last year!), sulfates are standard for most shampoo (and household cleaning) products, and it's what makes that sudsy lather you get from most shampoos, but actually causes frizziness (especially in curly hair) and damage to colored hair. In fact, your stylist will tell you never to use shampoo with sulfates in it if you color your hair at all.
Although you won't get that lather – which I'll admit, is a little weird to get used to, Mermaid Hair shampoo is packed with vitamins and minerals that will keep your hair shiny and bouncy. I'll admit, the conditioner wasn't my favorite. Though it still smells incredible, I found that I needed a fair amount to get through my long tangle-prone hair. I actually ended up mixing a bit with my everyday conditioner in the palm of my hand and it worked so well. And using both the shampoo and conditioner is the ticket to having the best smelling hair around.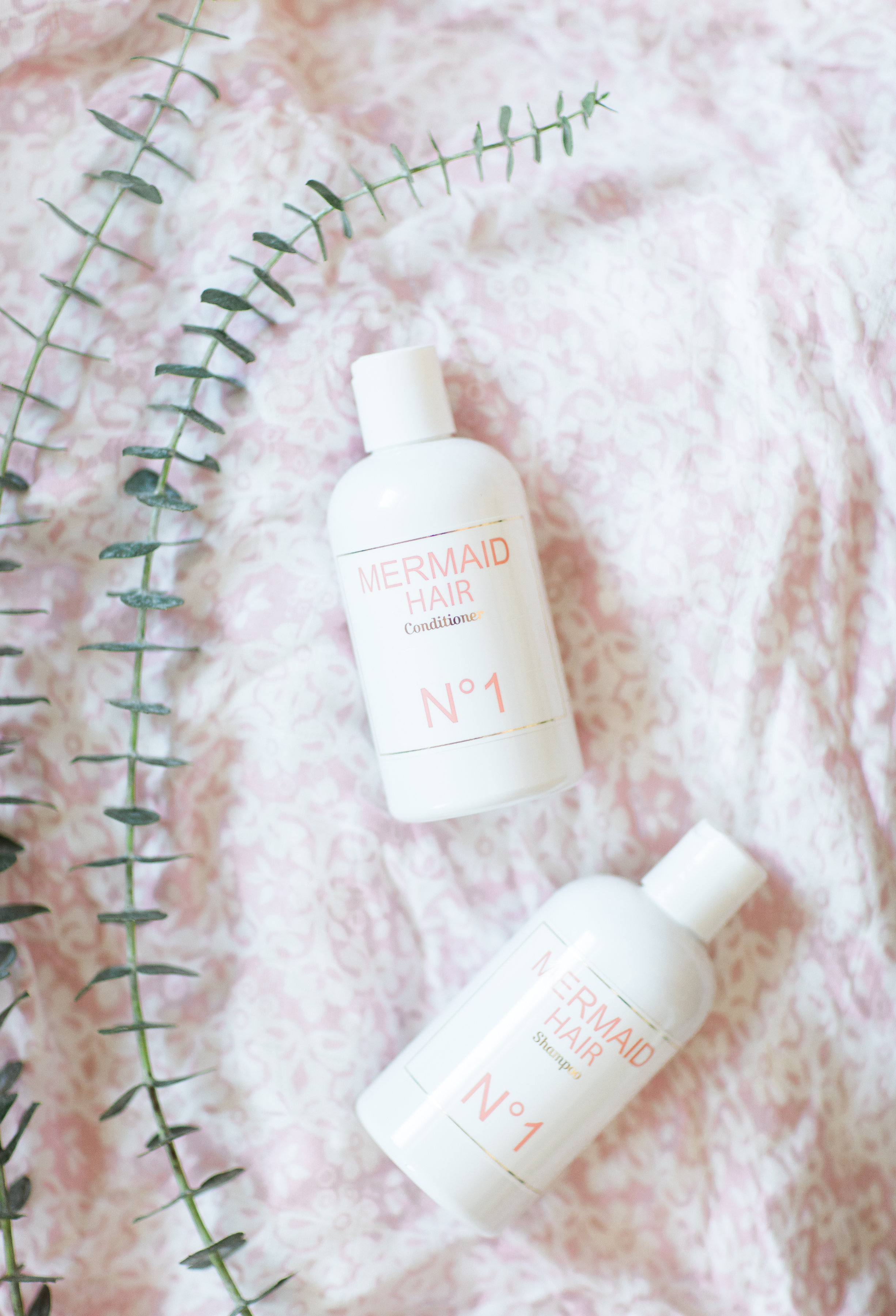 Per JulesOnTheBeach's review on Anthropologie's site: I've tried pretty much every sulfate free shampoo on the market on my quest for mermaid rapunzel unicorn hair. This shampoo does not disappoint. It does exactly what you want a high end sulfate free shampoo to do. It cleans your hair without stripping it, it nourishes your hair with healthy ingredients and it leaves a beautiful fragrance that you WILL get compliments on!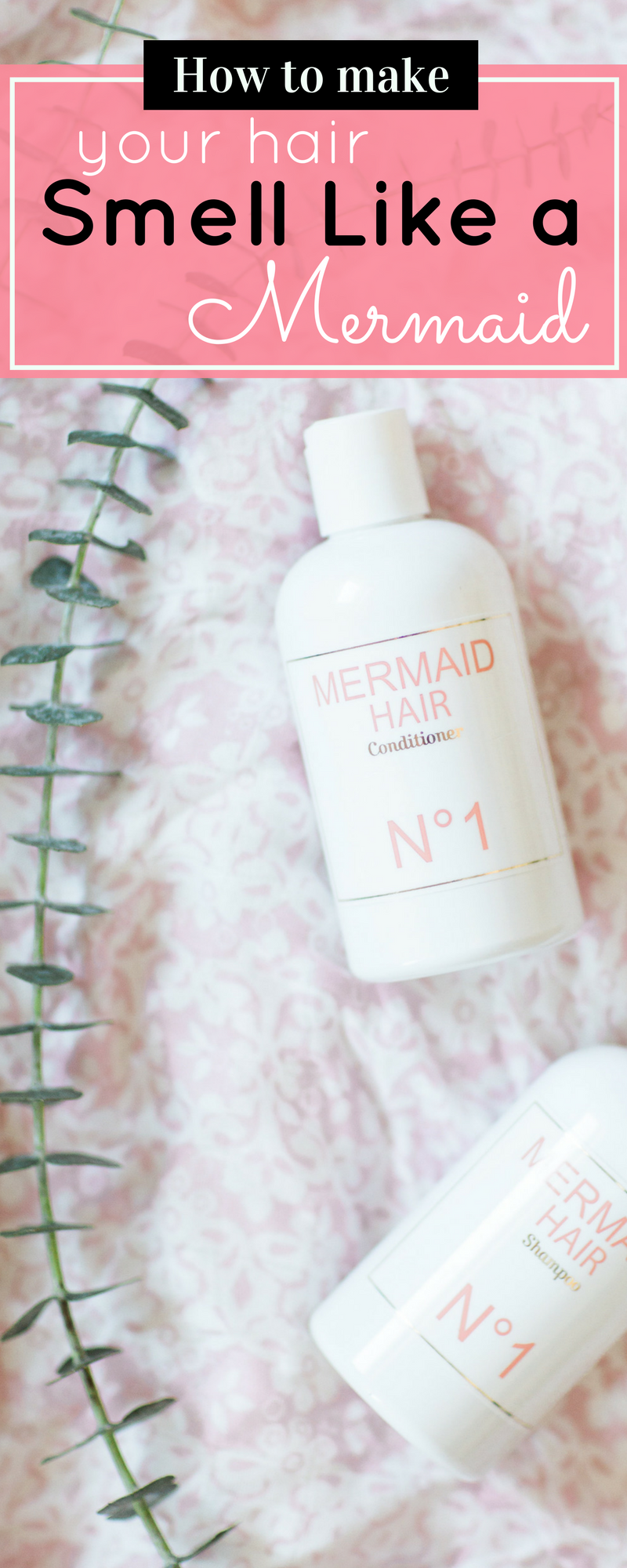 Basically, you'll have soft, bouncy hair that smells like a tropical getaway. Not too shabby.
Want to smell like a mermaid all year-long? You can find the Mermaid Beauty products on Anthropologie's site and on Amazon. And if you love the scent (I mean, who wouldn't?), Mermaid Beauty also makes perfume (and a rollerball), body oil, and a candle.
SHOP THE MERMAID HAIR SHAMPOO POST | CLICK LEFT & RIGHT ARROWS TO EXPLORE

If you love mermaids, you'll be obsessed wth this fairytale mermaid shoot from a few years back; and see more of my beauty favorites right here.
Photos by Annie Watts Photography for Glitter, Inc.
This post contains affiliate links, which means that if you click on one of the product links, I'll receive a small commission. Thank you so much for clicking through and helping to support this little blog business of mine! Read more about our site, privacy, and disclosure policies here.