This post has been sponsored by A&W® Root Beer. All thoughts and opinions are my own.
Ready to celebrate family night in a whole new way? Make your own root beer float bar with all of the best toppings, for a legendary sweet treat!
Lately, we've been trying to dedicate more nights – especially Friday nights – to making it a family night. Truth is, most weekdays, we come home, exhausted from our own busy days, and the night quickly falls into a bath/dinner/bed-time routine. Come Friday, we're ready to spend quality time together, without worrying so much about that nightly routine. As it starts warming up outside, with spring finally here and Summer just around the corner, we've been finding fun ways to enjoy our favorite hot weather treat: ICE CREAM! Our favorite Friday night sweet treat of choice is root beer floats. Friday Night Floats!
More specifically, I've been putting together a create-your-own root beer float bar, and the family goes crazy for it. It's such a blast setting up our favorite A&W® Root Beer, ice cream, and plenty of toppings (think all of your favorite ice cream sundae toppings!), and then letting everyone in the family go to town on creating their own delicious A&W® Root Beer Float creation.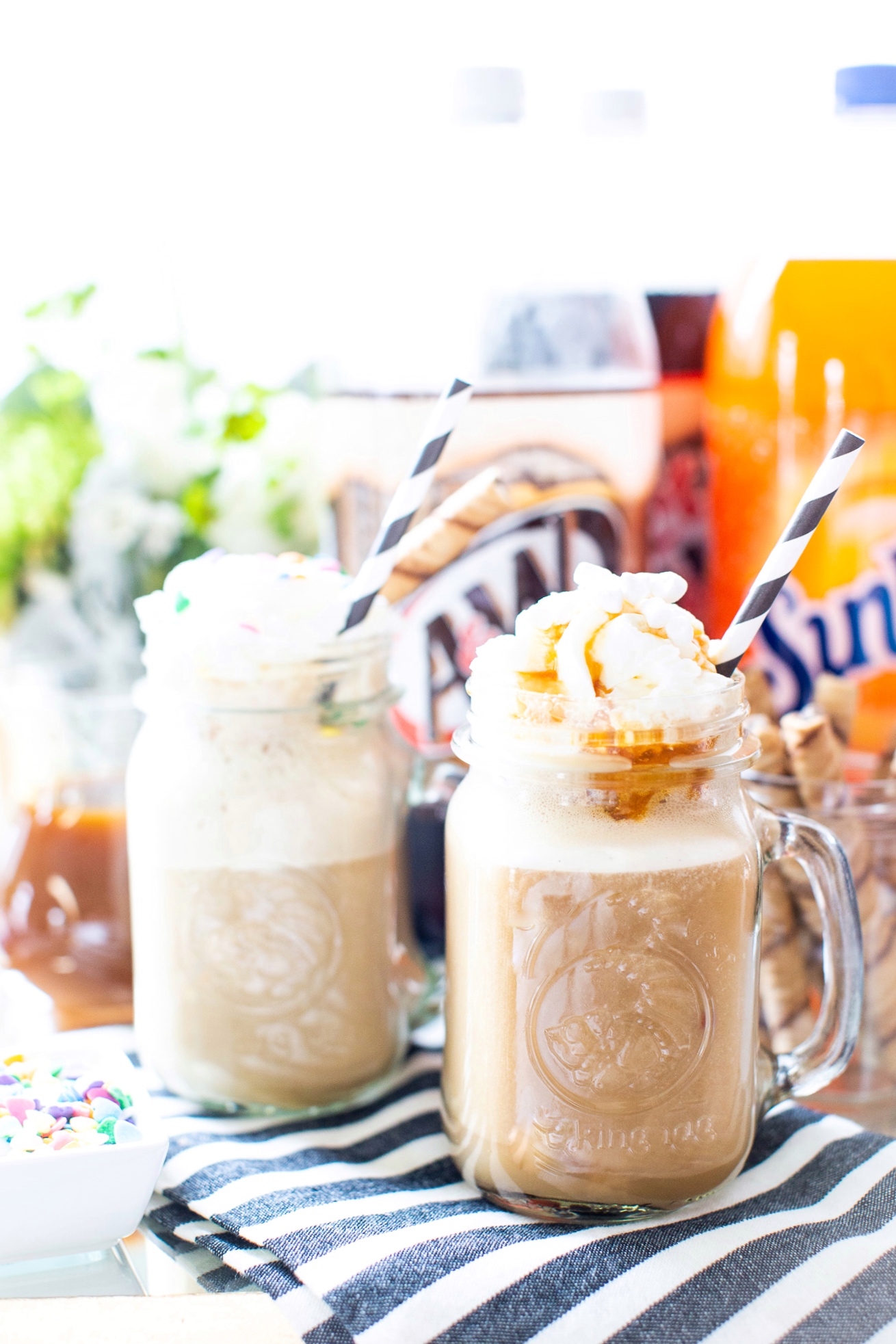 To create our root beer float bar, I planned out a night dedicated to having our favorite DIY treat; i.e., dinner, followed by a root beer float bar, and a new-to-us movie.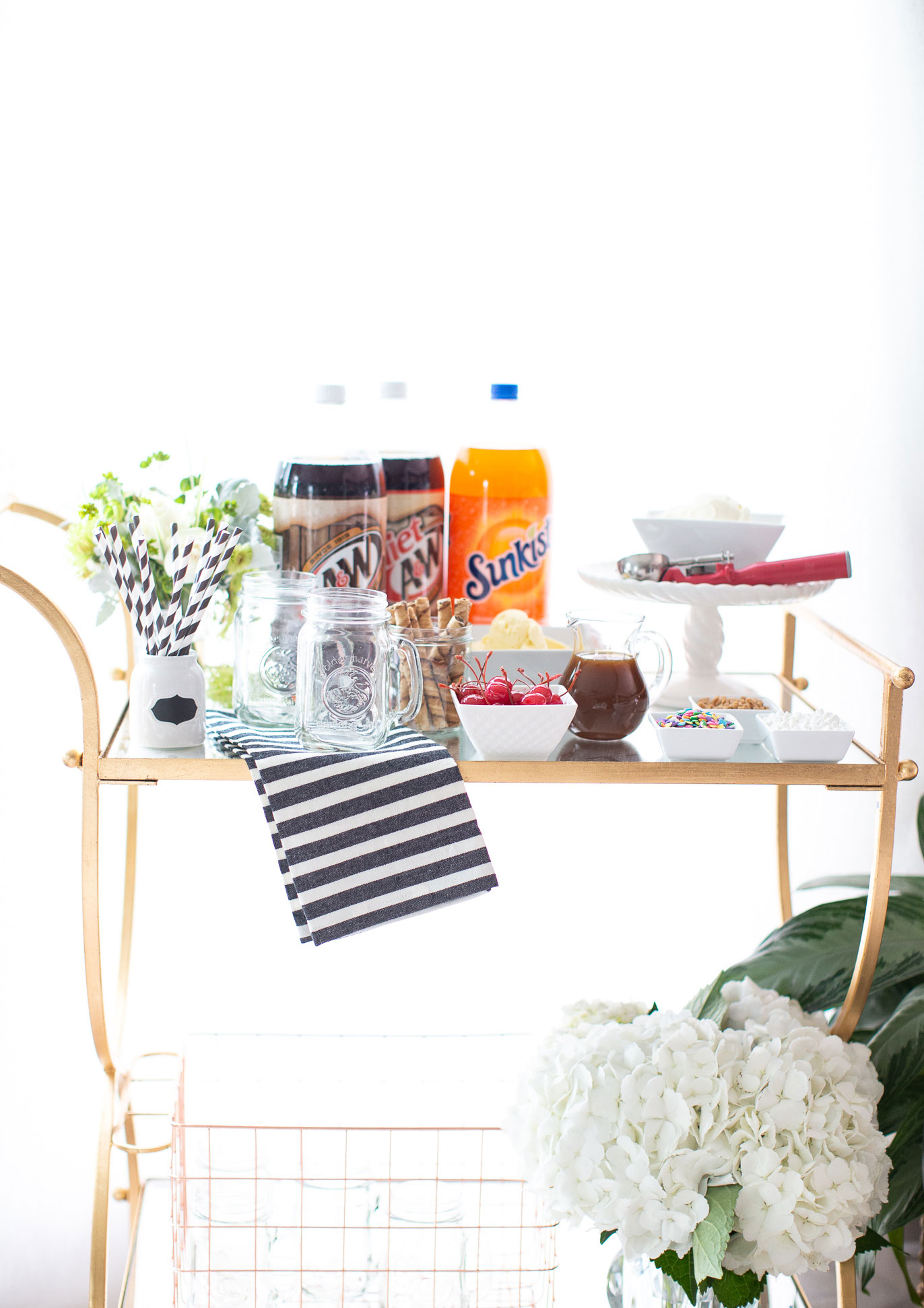 I headed to our go-to, Target, to stock up on supplies. Once home, I set up a "make your own root beer float bar" on our bar cart with A&W® Root Beer, Diet A&W® Root Beer, and Sunkist® Soda (because I thought the bright orange soda would be an extra special treat for Scarlett.)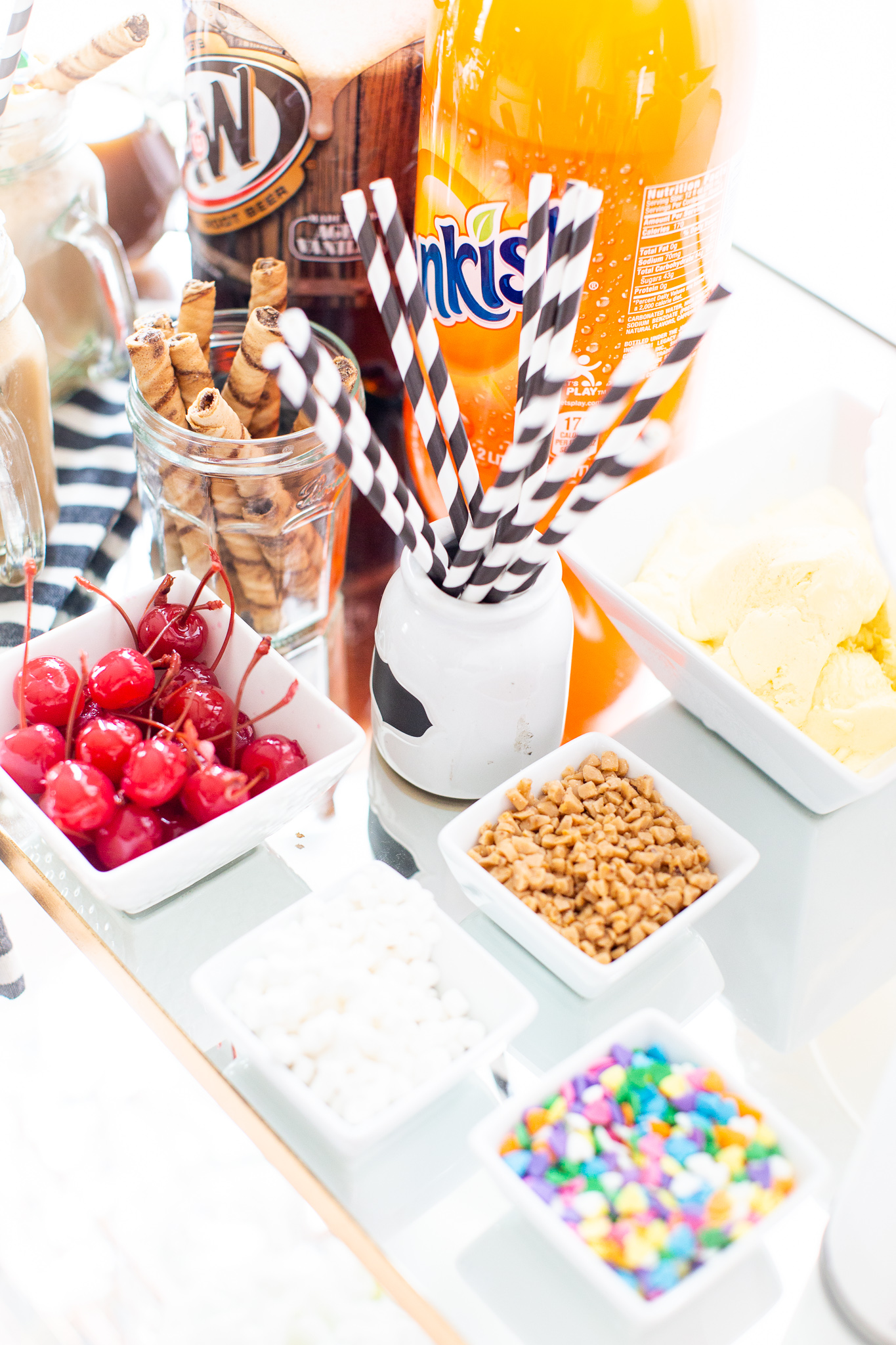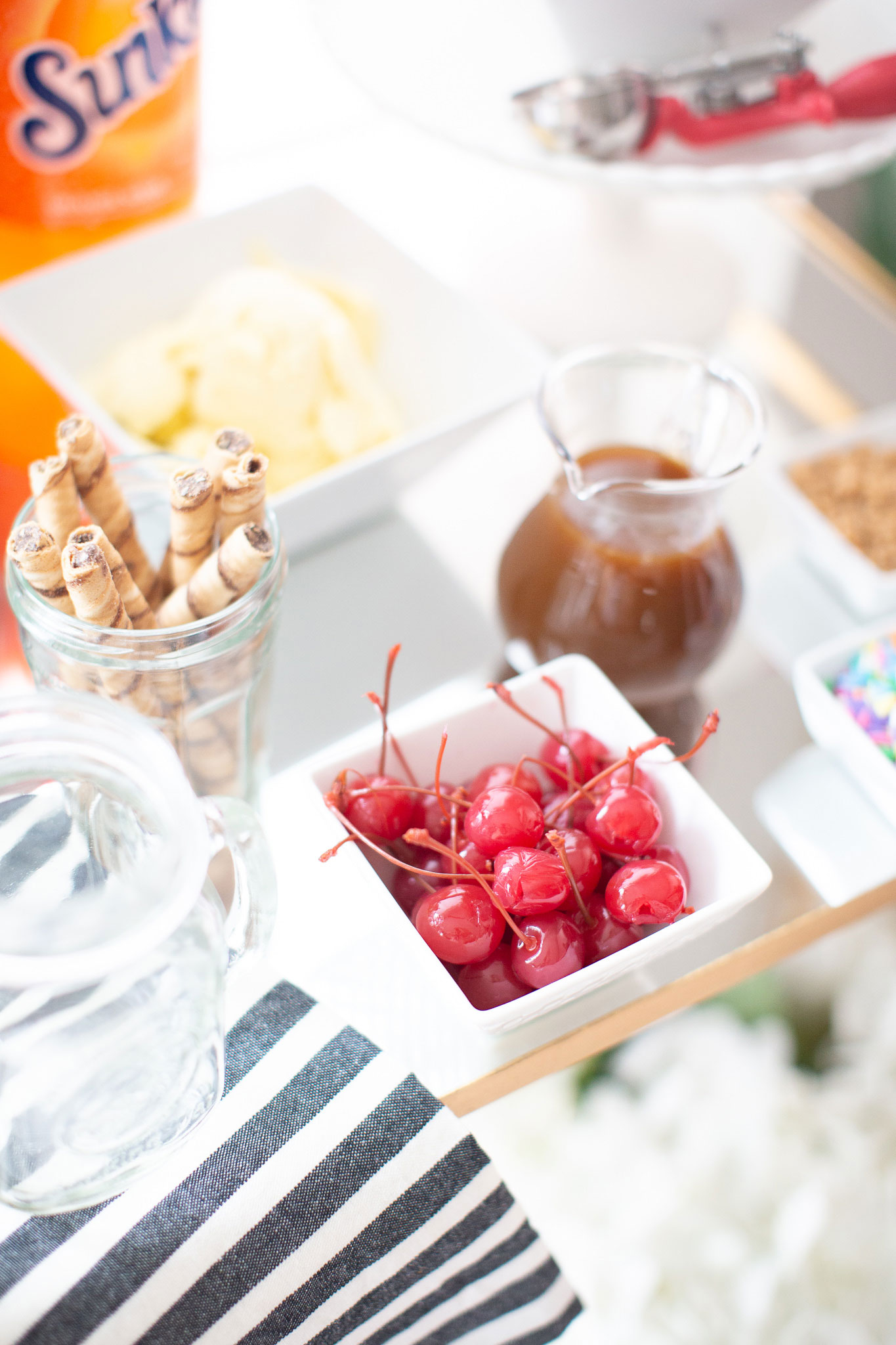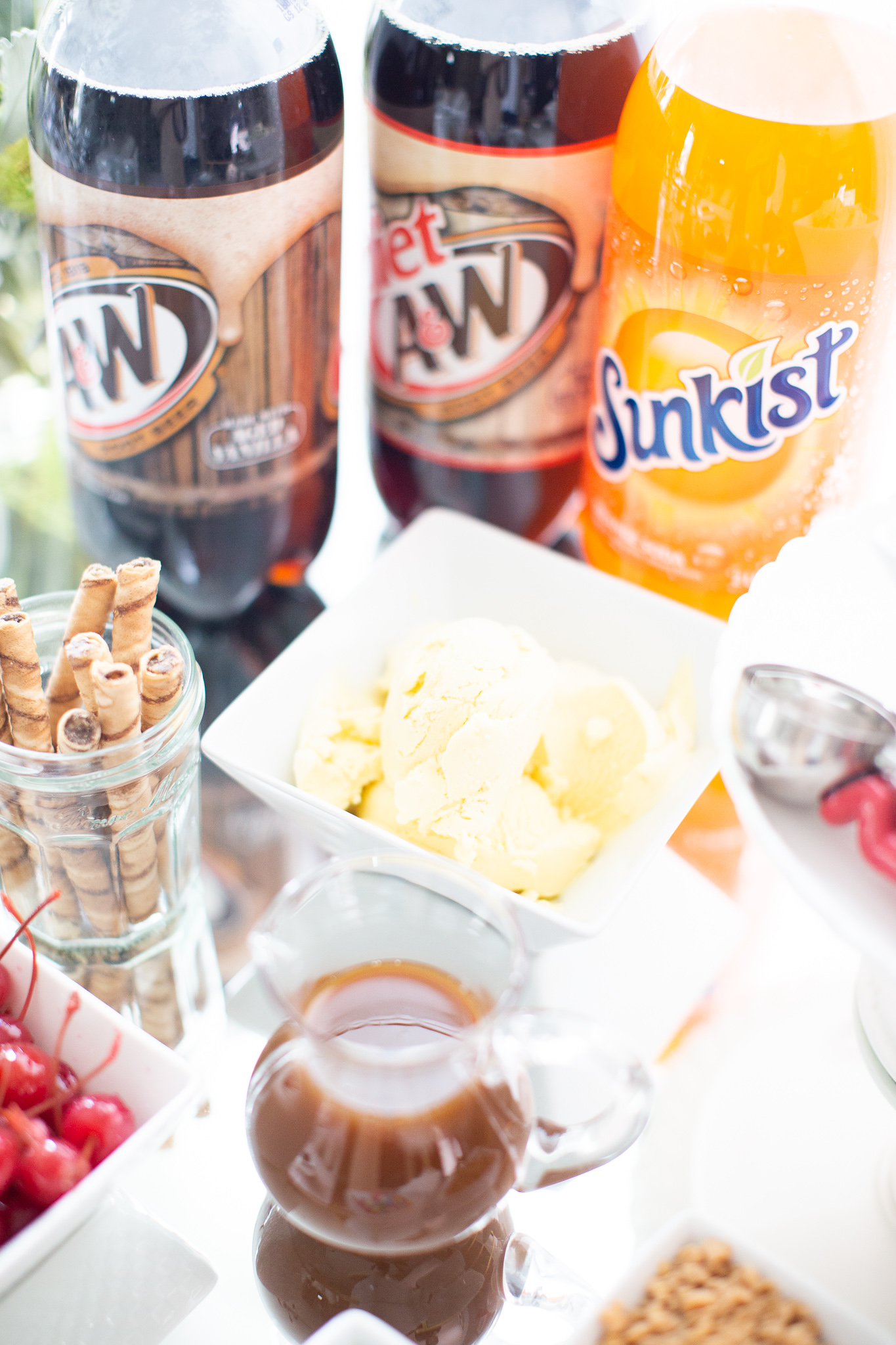 As for toppings, I put out the full ice cream bar spread! This time, we went for rainbow sprinkles, whipped cream, caramel sauce, crumbled toffee, maraschino cherries, hazelnut viennese wafers, and both vanilla bean ice cream and a dairy-free vanilla gelato.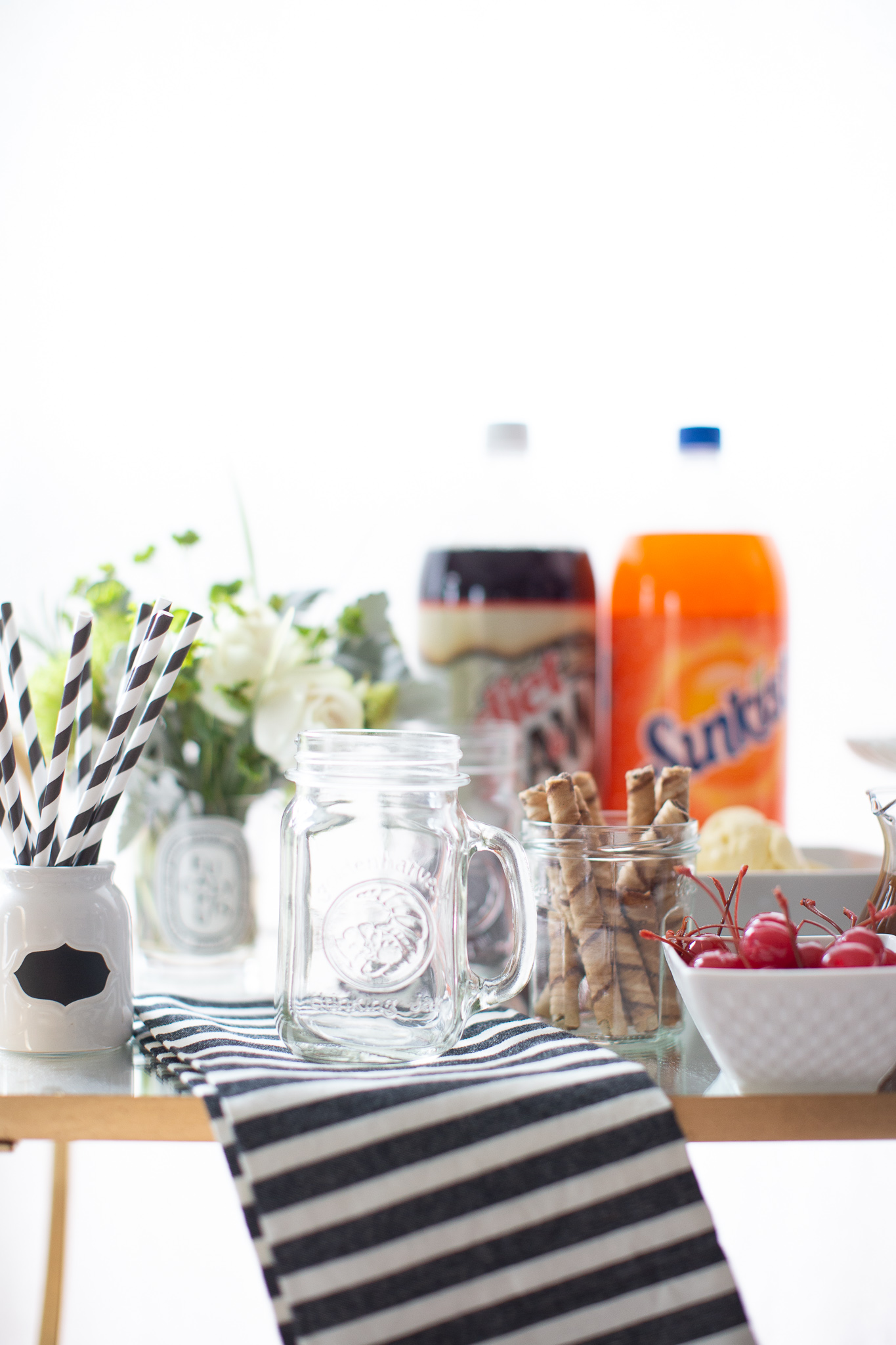 Then, I set out glasses, straws, an ice cream scoop, and it was time for the best ever Friday night floats!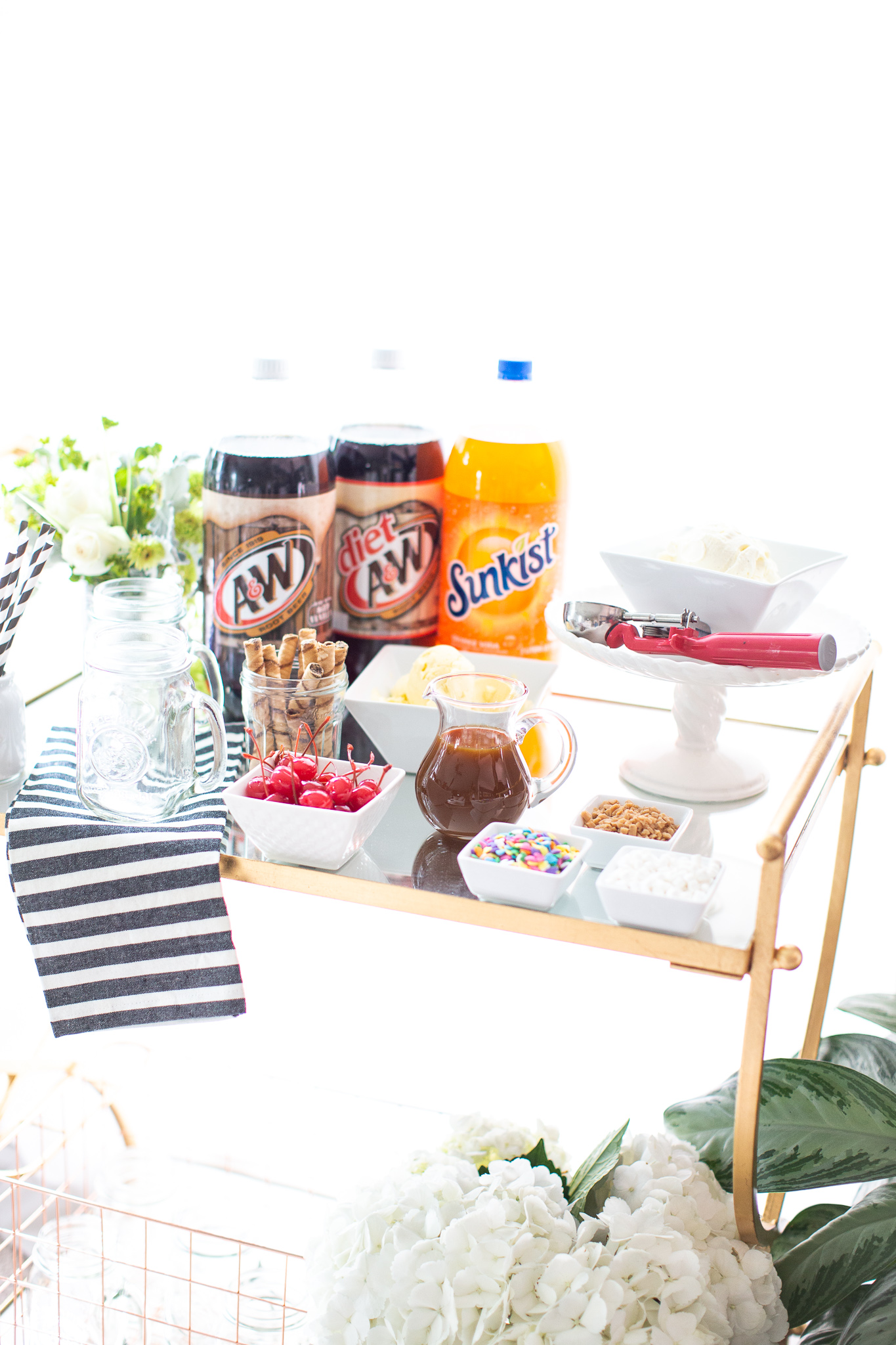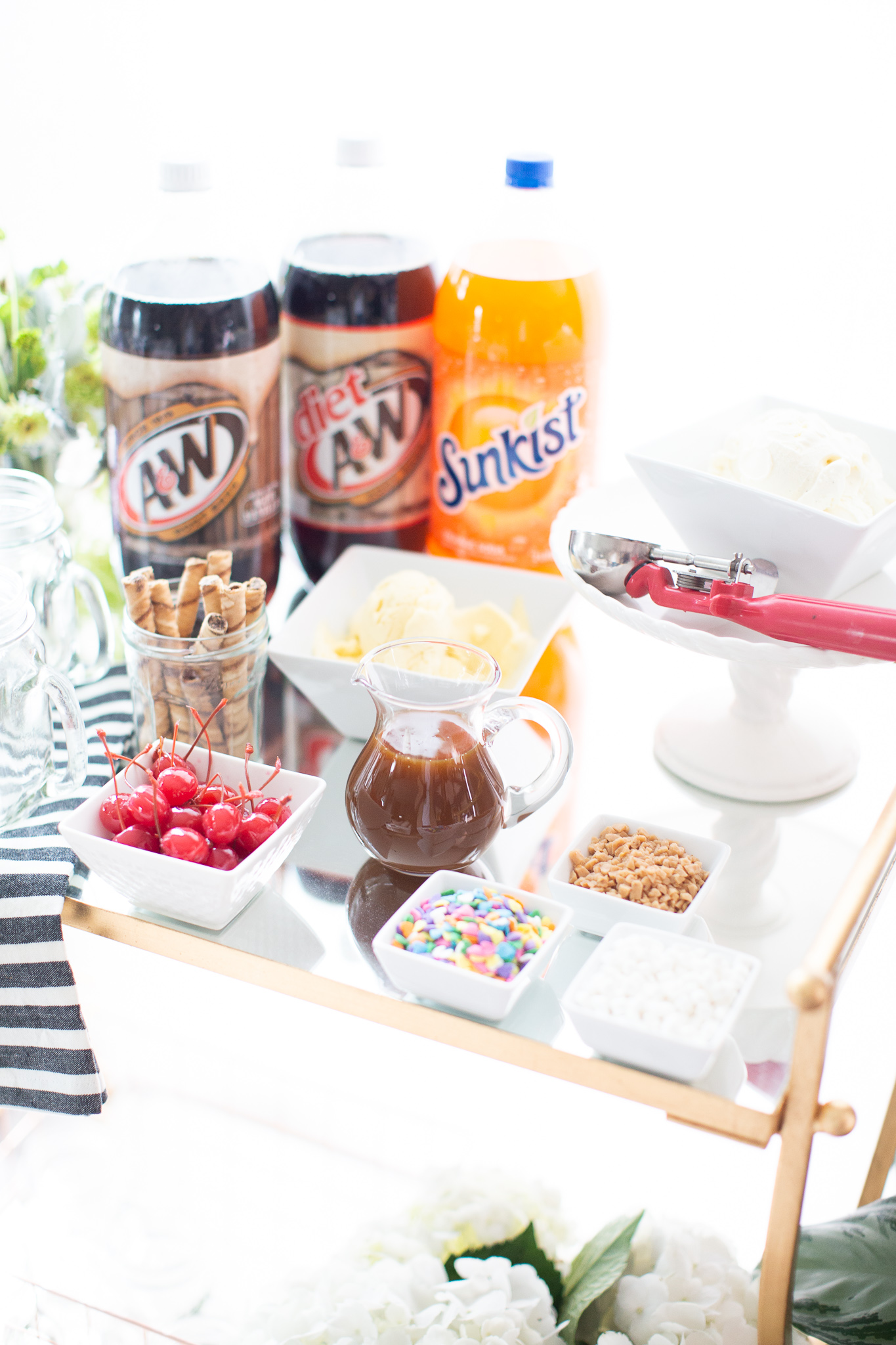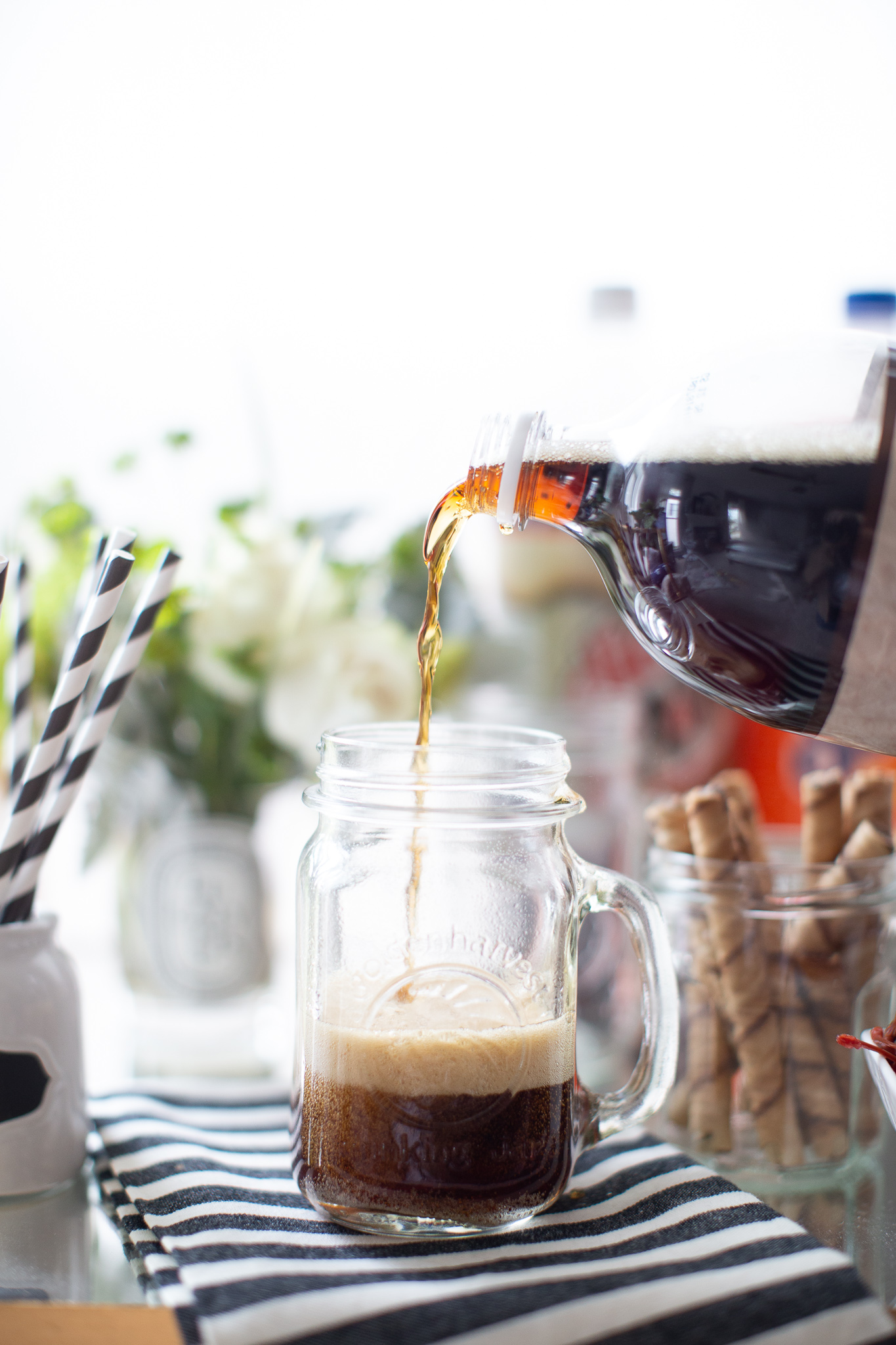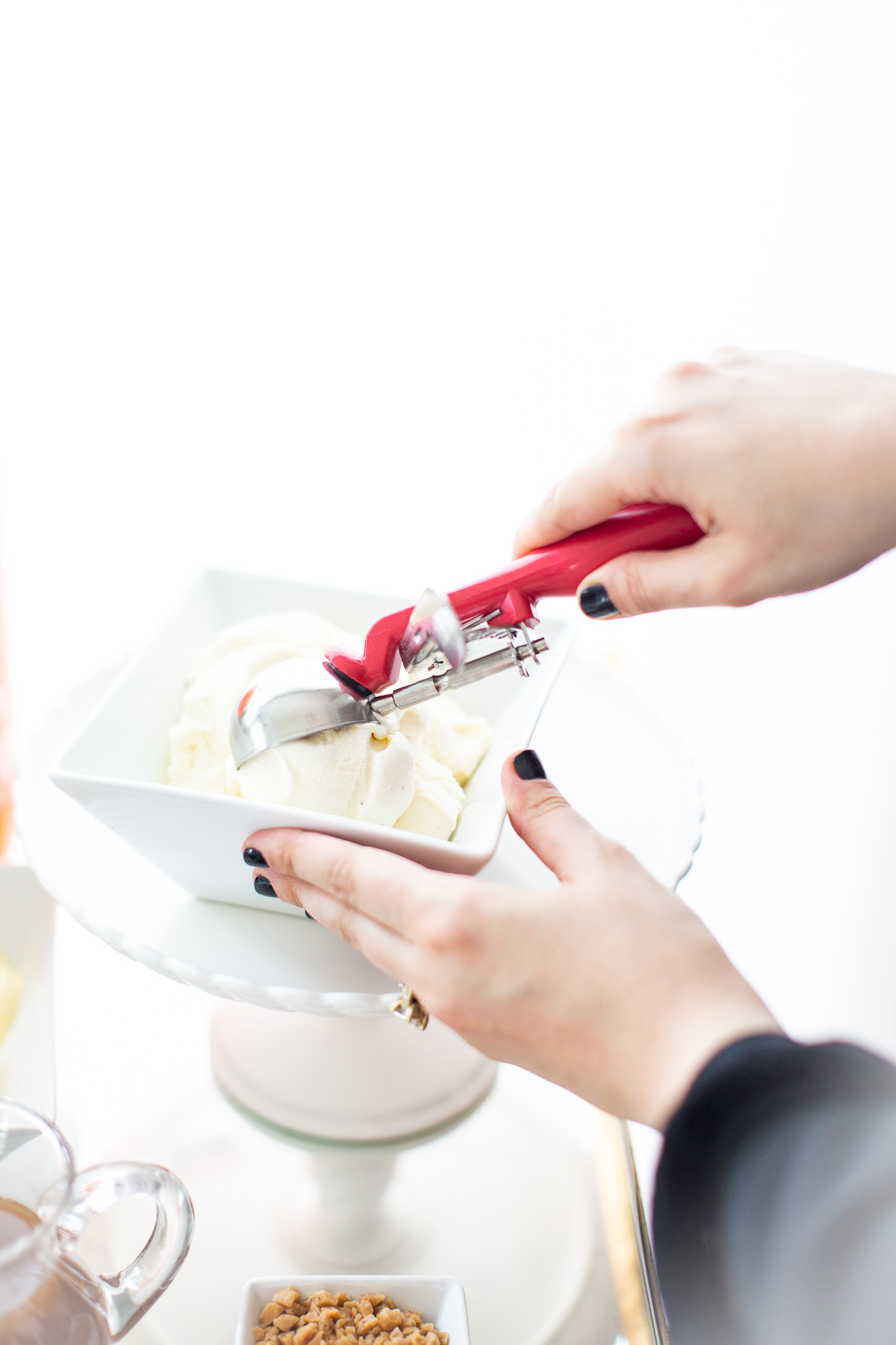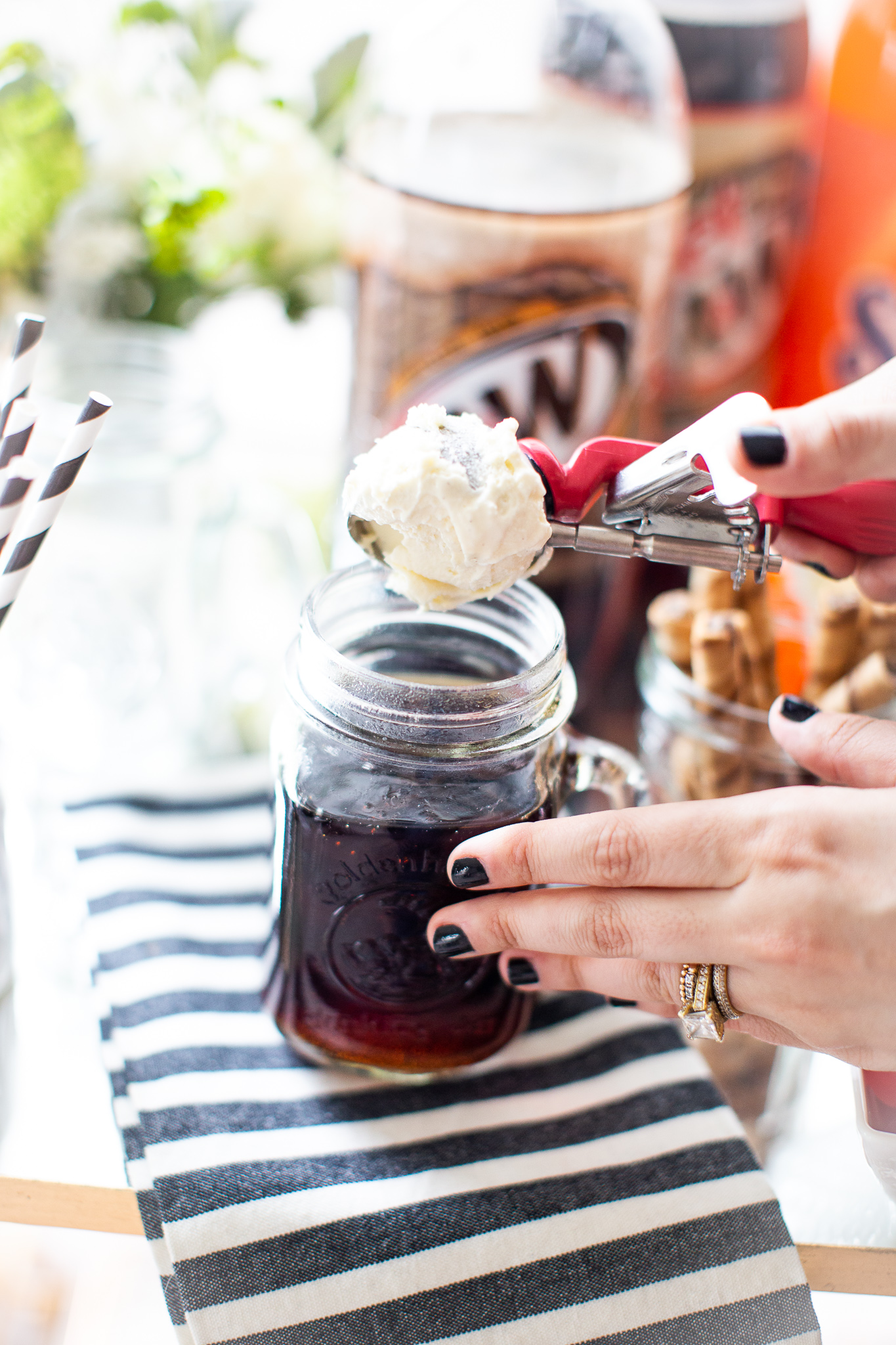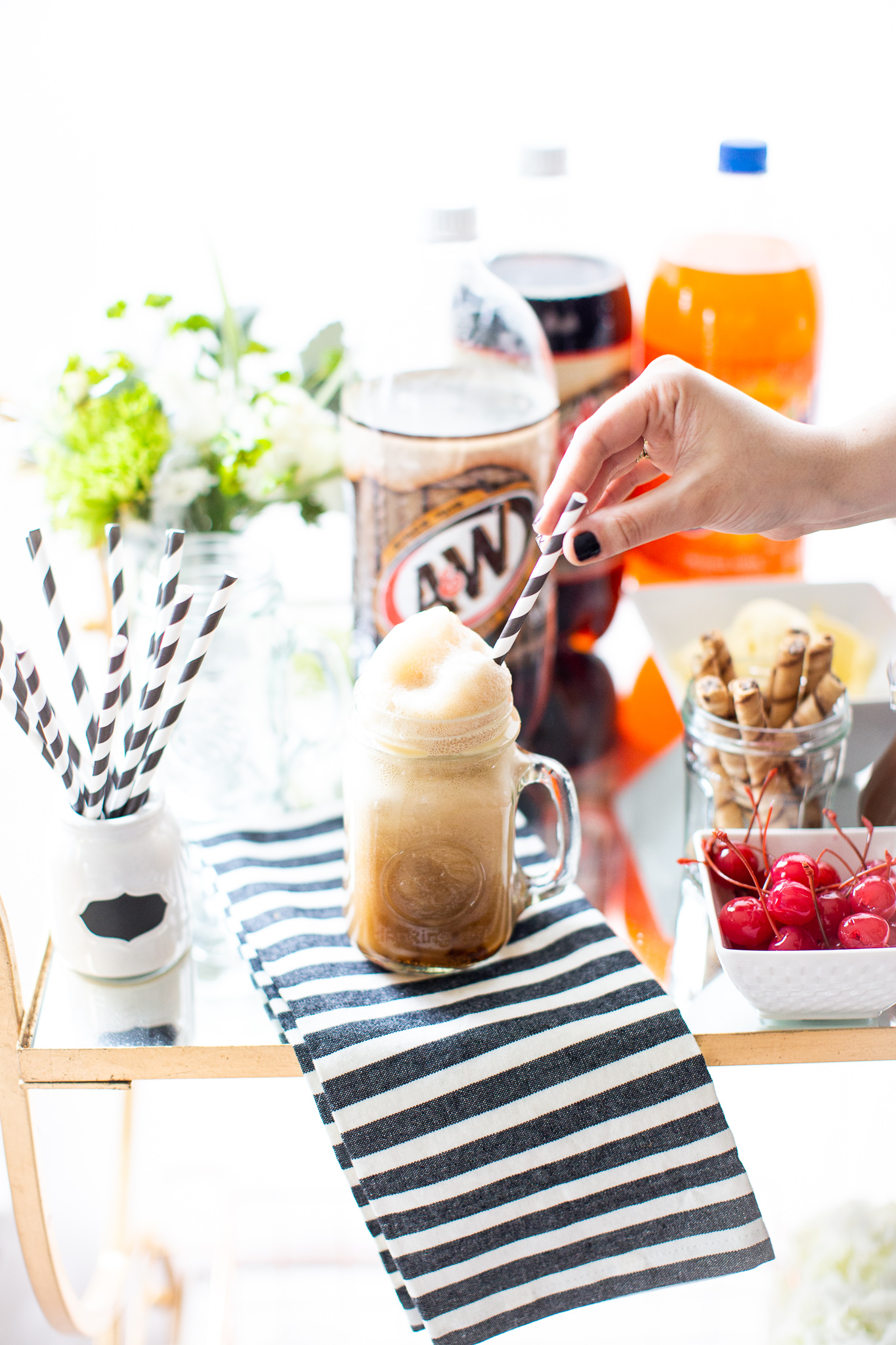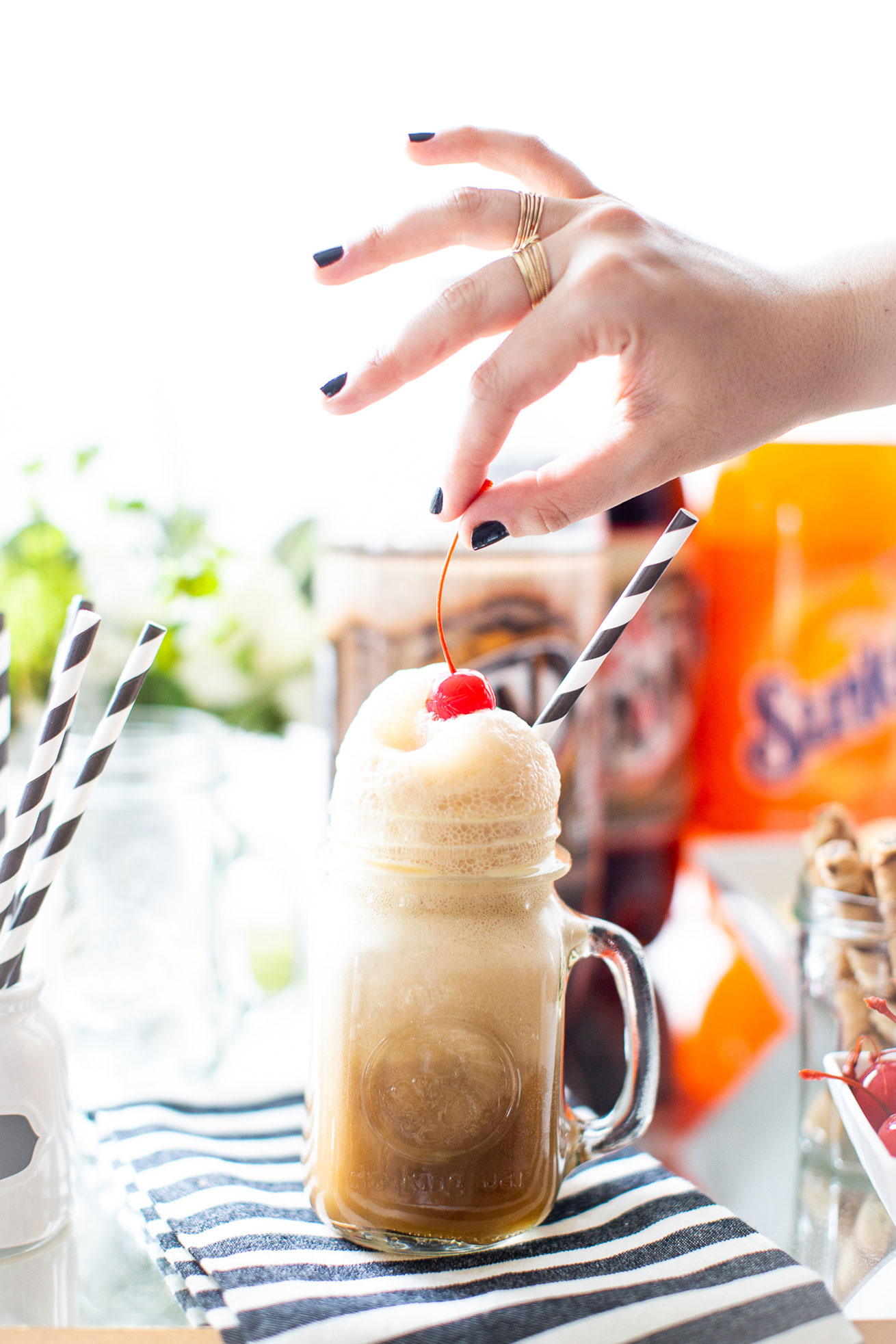 I think what our whole family loves most about Friday Night Floats, is the ability to create our own frosty dessert. I'm all about the classic A&W® Root Beer Float with a scoop of vanilla ice cream and sometimes a drizzle of caramel. My hubby and oldest daughter go a little wild with their creations, mixing sodas, and covering their floats in toppings.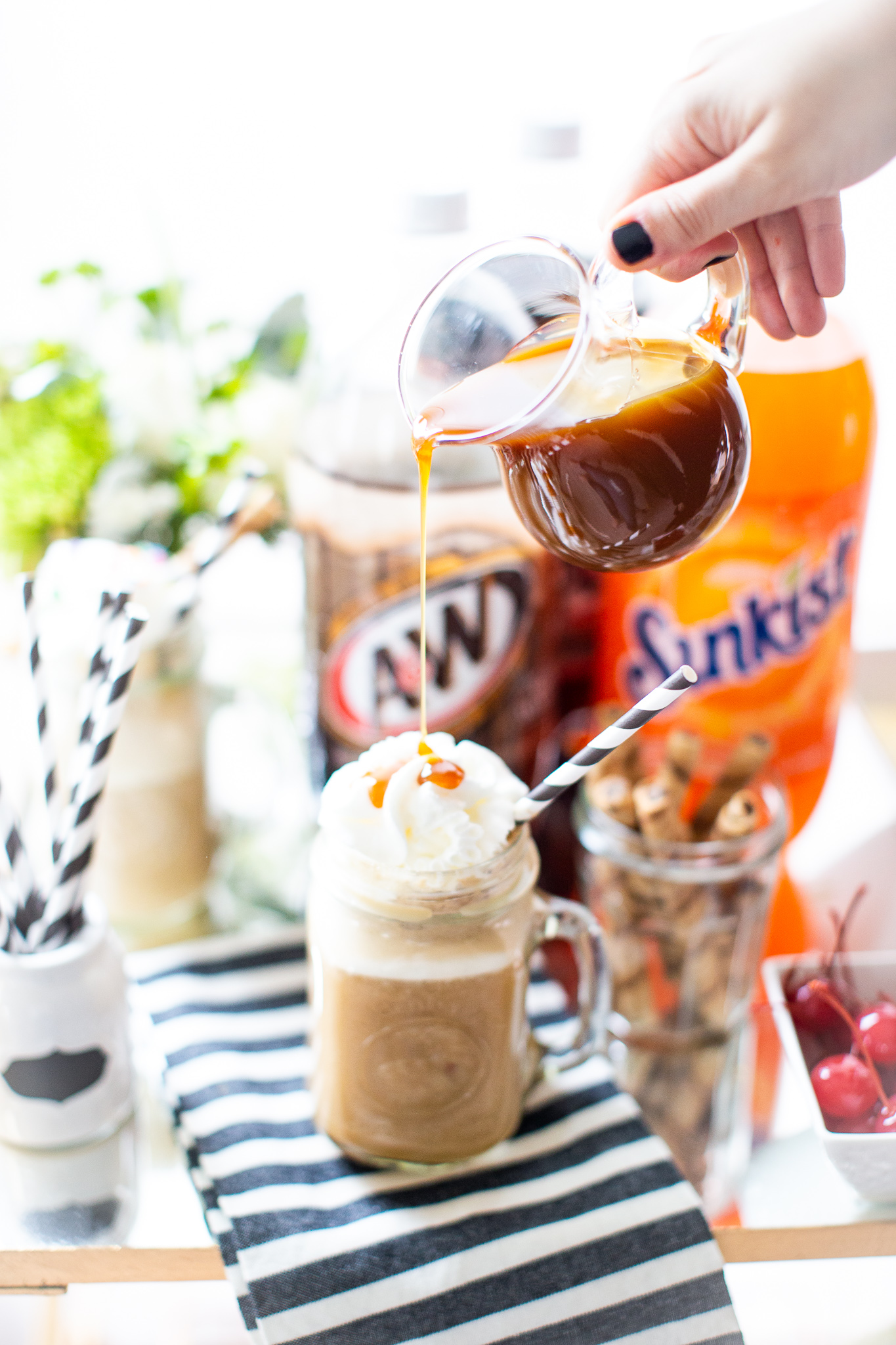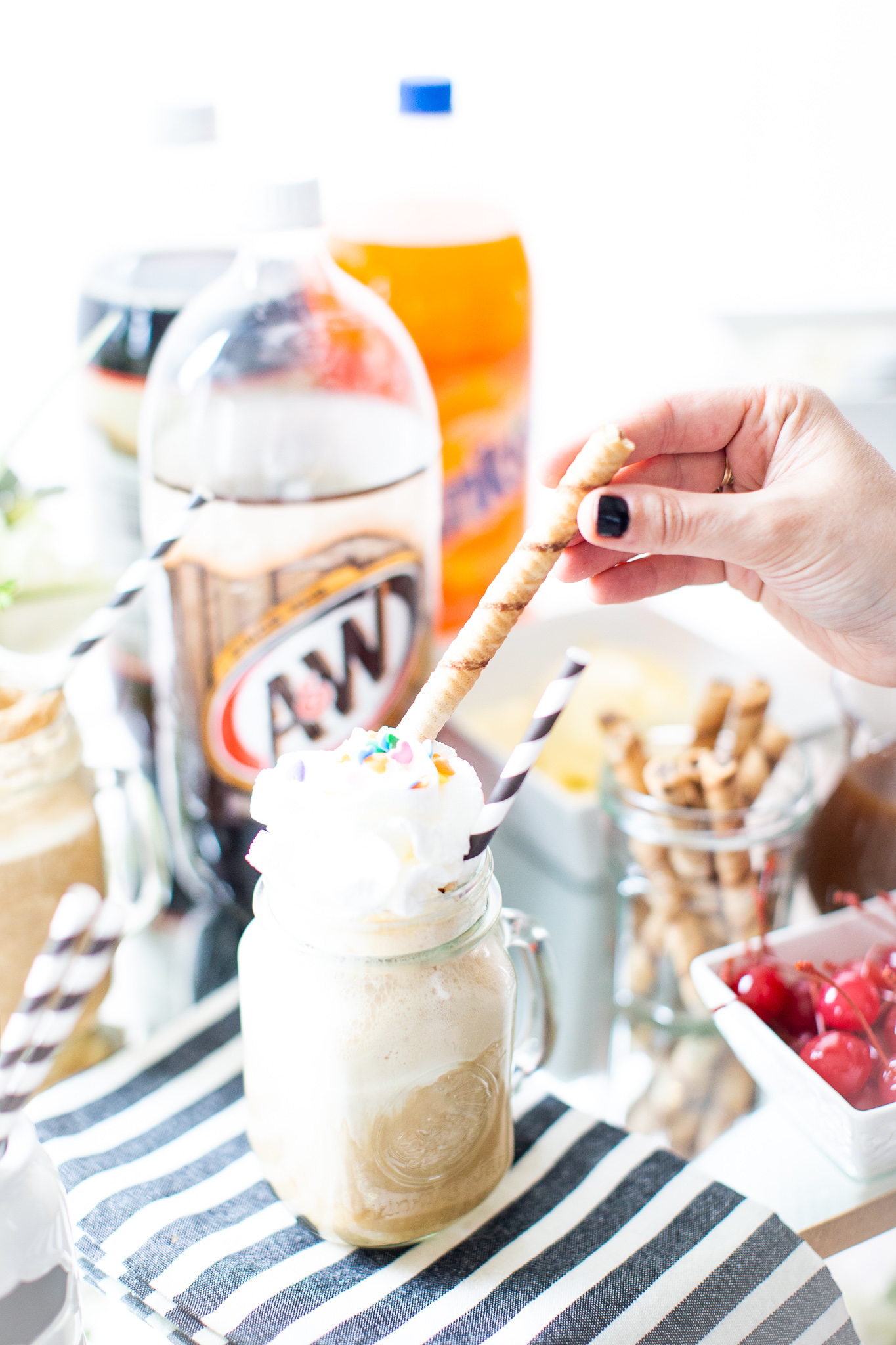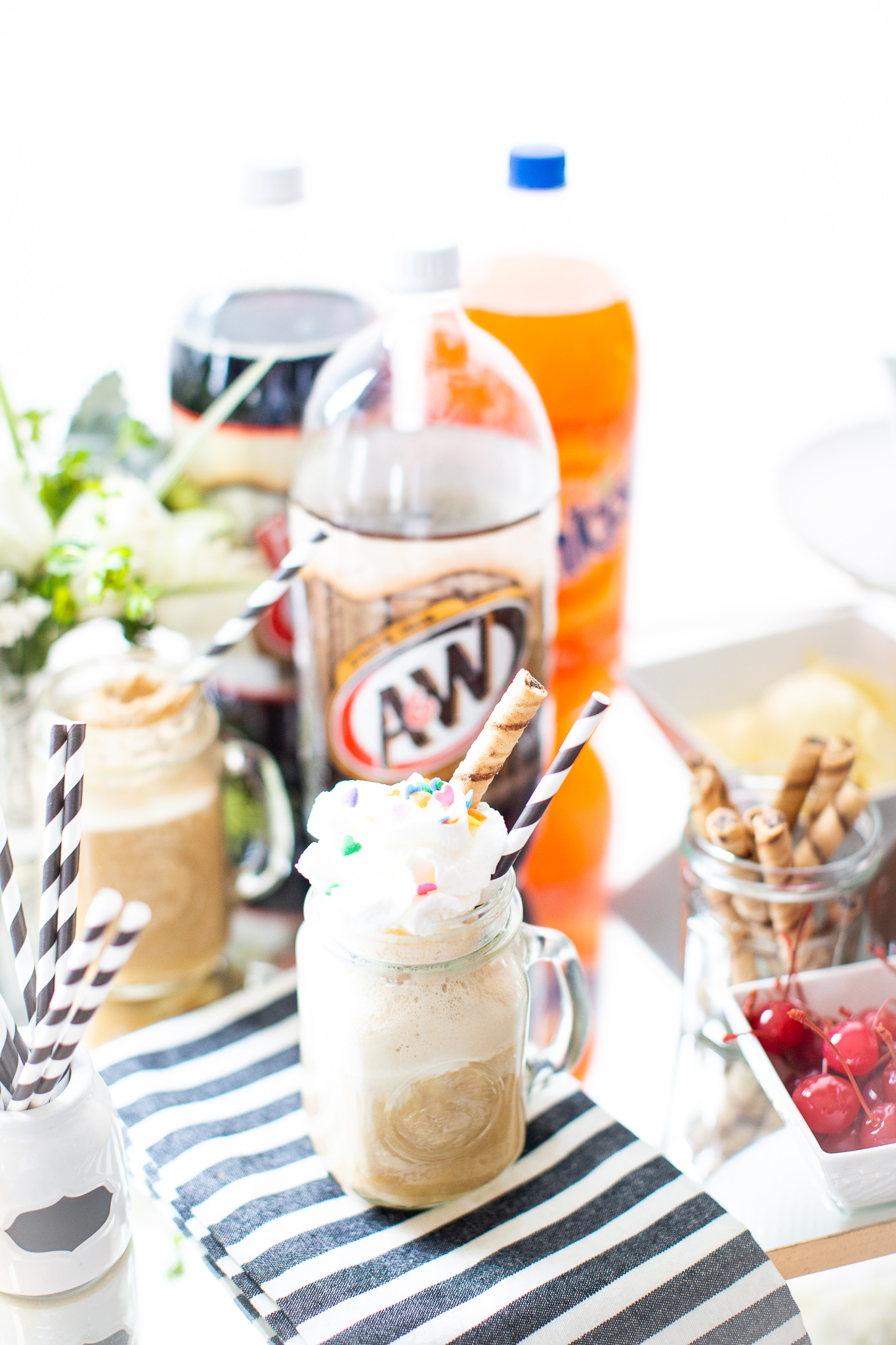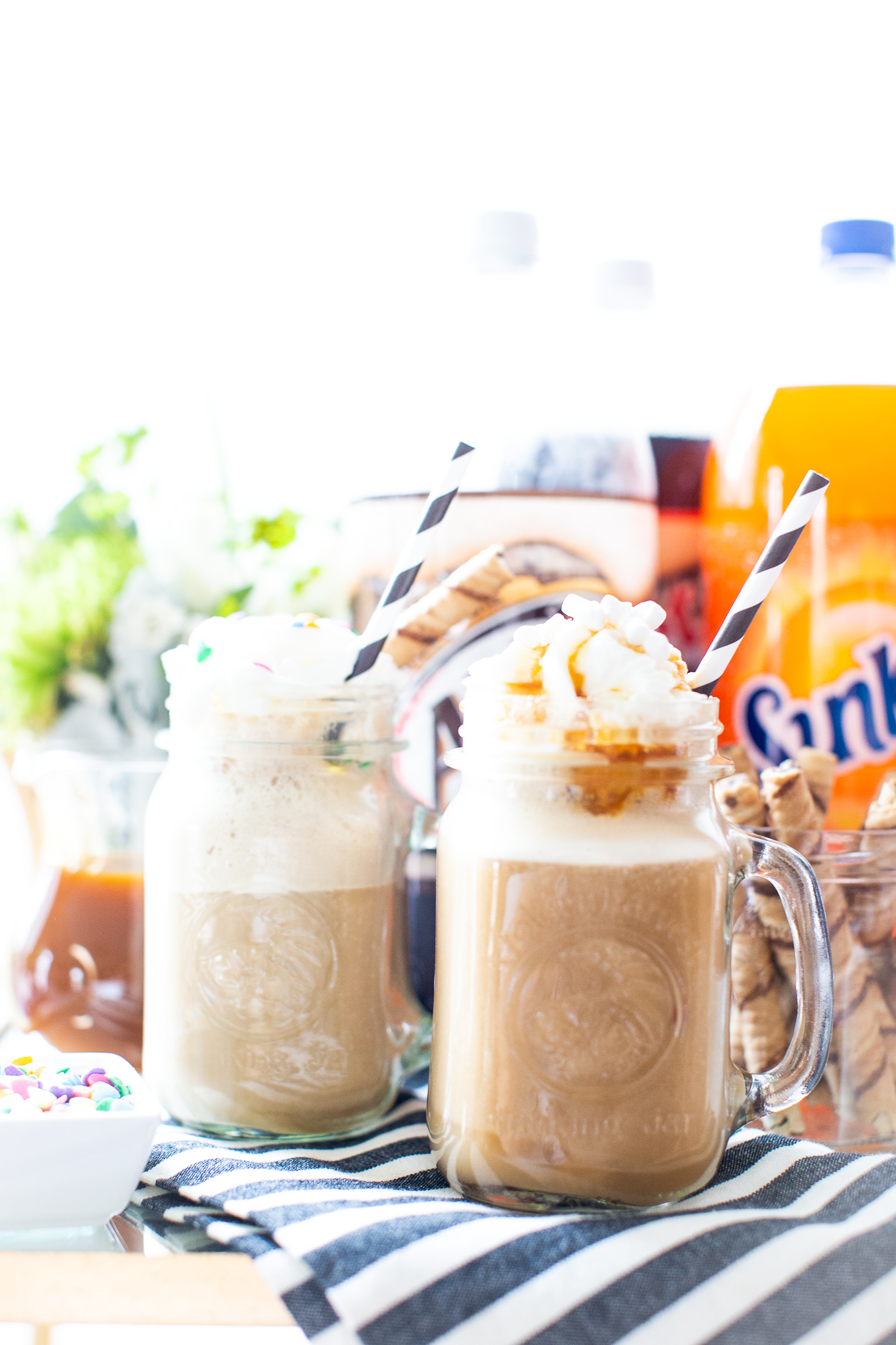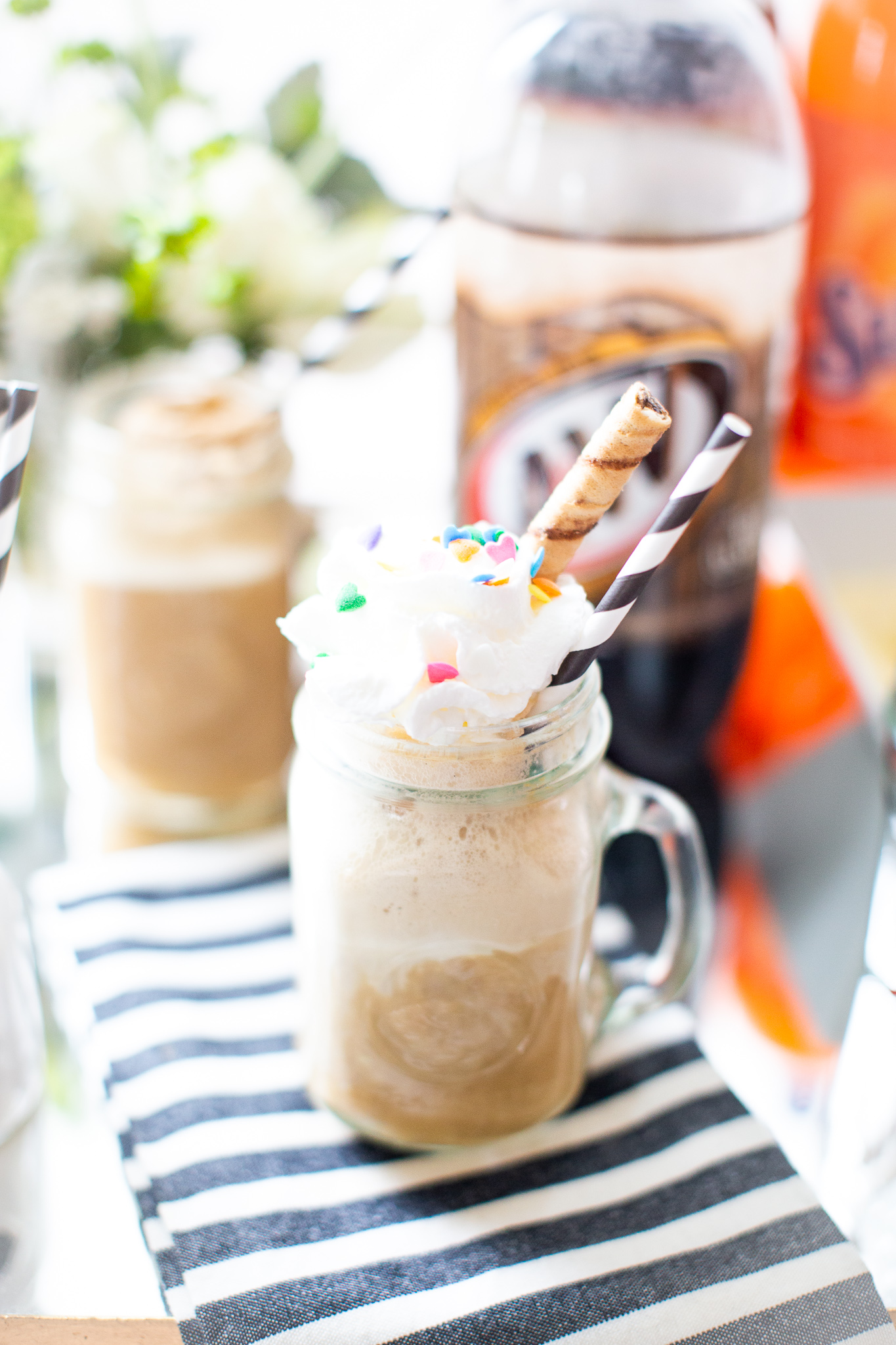 Don't forget, when you head to Target to stock up for your own root beer float bar, from 5/13-5/26, Save 20% off A&W® Root Beer and Sunkist® Soda 2 Liters with Cartwheel in the Target App, and from 5/27-6/9, save 25% off A&W® Root Beer and Sunkist® Soda mini-cans with Cartwheel in the Target App.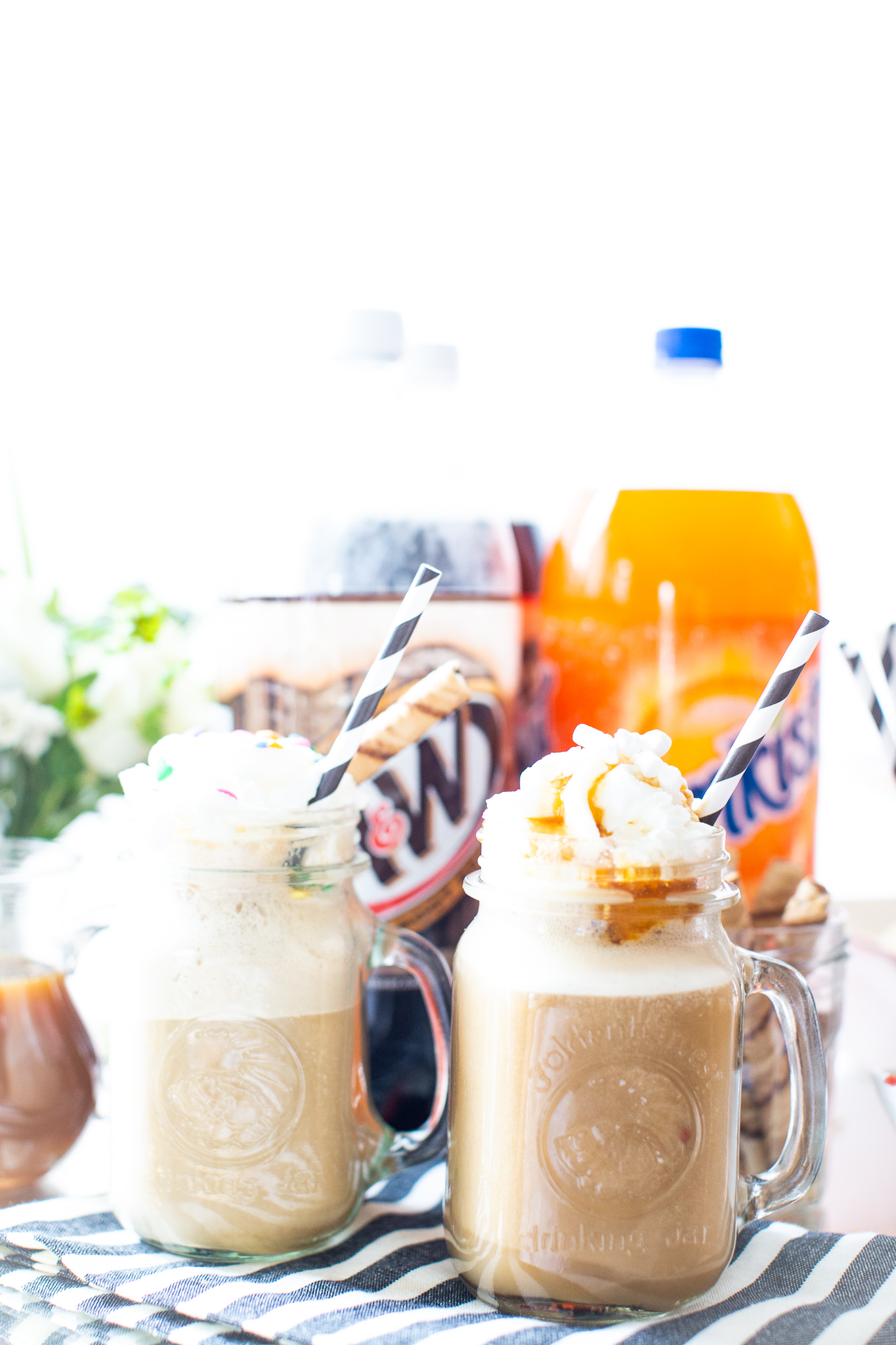 IF YOU MAKE YOUR OWN DIY ROOT BEER FLOAT BAR, OR DISCOVER ANY FUN NEW ROOT BEER FLOAT TOPPINGS, BE SURE TO TAG ME ON SOCIAL MEDIA (@GLITTERINCLEXI) SO I CAN CHECK OUT ALL OF YOUR FUN FAMILY CELEBRATIONS!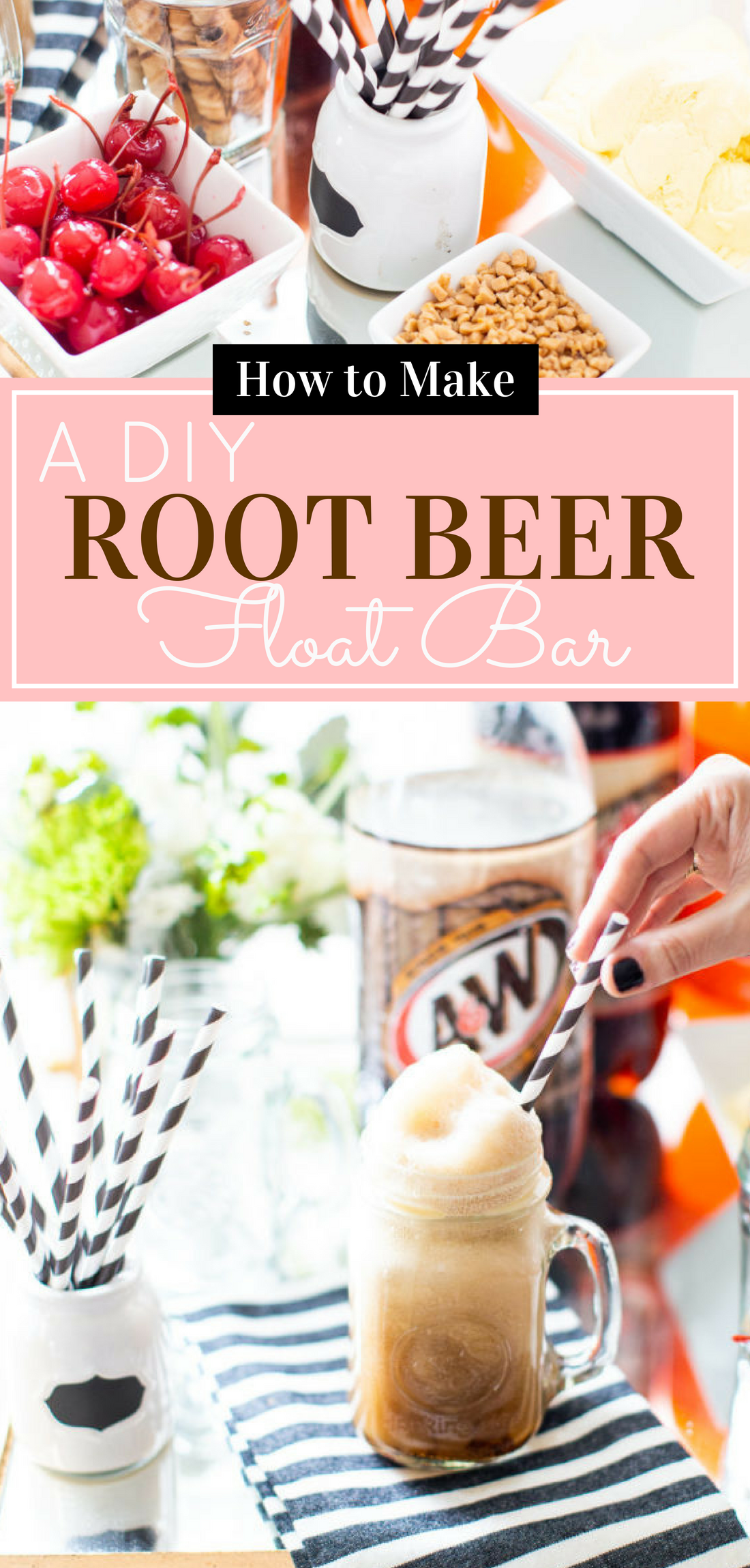 Love this easy DIY root beer float bar? Head to our recipe page to check out what else we're dreaming up in the kitchen!
Photography by Coffee Beans & Bobby Pins