I thought it was about time to share another little recap of what our family has been up to – from unpacking, decorating (a.k.a., shopping for furniture and rad antiques), eating our way through the Triangle Area, and exploring. So here you go …
We've been driving around the neighboring cities, throughout the nearby towns, checking out areas in Durham, Downtown Raleigh, Chapel Hill, Cary and Carrboro. Each city has its own unique character and vibe, and I'm starting to love how everyone all over the Triangle seems to just hop in their car to check out an event in one of the bordering towns. There are great outdoor concert series, restaurants, fairs and festivals, and everyone seems to make their way over to them each weekend.
We took a tour behind-the-scenes at Counter Culture Coffee. Since we were in the touring mood, we also took the beer tour at Bull City Brewery where we learned a ton about the beer-making process and Scarlett had her very first (soft) pretzel. Needless to say, she was all about the pretzel.
We've also gone a bit Farmers Market crazy; there are just so many of them around here. And it seems every weekend another little festival or market pops out (strawberry festival, blueberry festival, you name it, North Carolina has it.)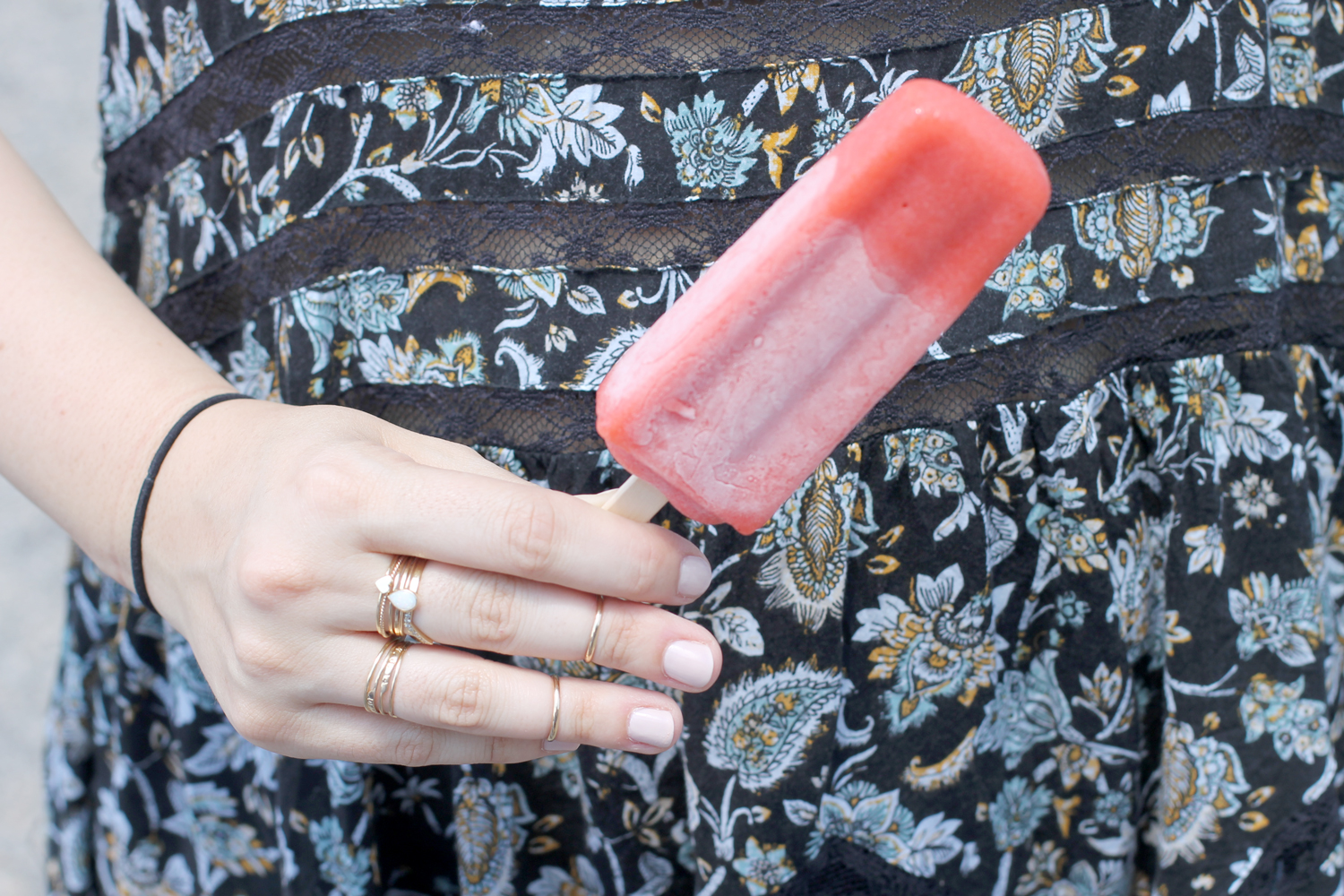 We also visited the Raleigh Flea Market, my new hangout. This place is amazing. That picture above is of a strawberry balsamic popsicle – oddly delicious.
Though the temperatures are creeping up, walking through stall after stall of amazing vintage and flea finds, plus amazing furniture, home goods, cute independent boutiques, jewelry, great food, you name it, is so much fun. We'll definitely be frequenting the flea market more as Fall starts to roll in.
I should have bought ALL of those vintage rugs.
Everyone and anyone in the Durham area will tell you how much they love Guglhupf, this adorable German restaurant and bakery. Not to be missed: the scones and the cucumber salad. So good.
We've also enjoyed fixing up the house and making breakfast at home before we start our crazy errand-packed days to get our new house into shape. We've been taking advantage of hubby's wide-open schedule for these last few weeks before he starts residency. (He's actually in orientation at the hospital now!)
Peaches, peaches, everywhere.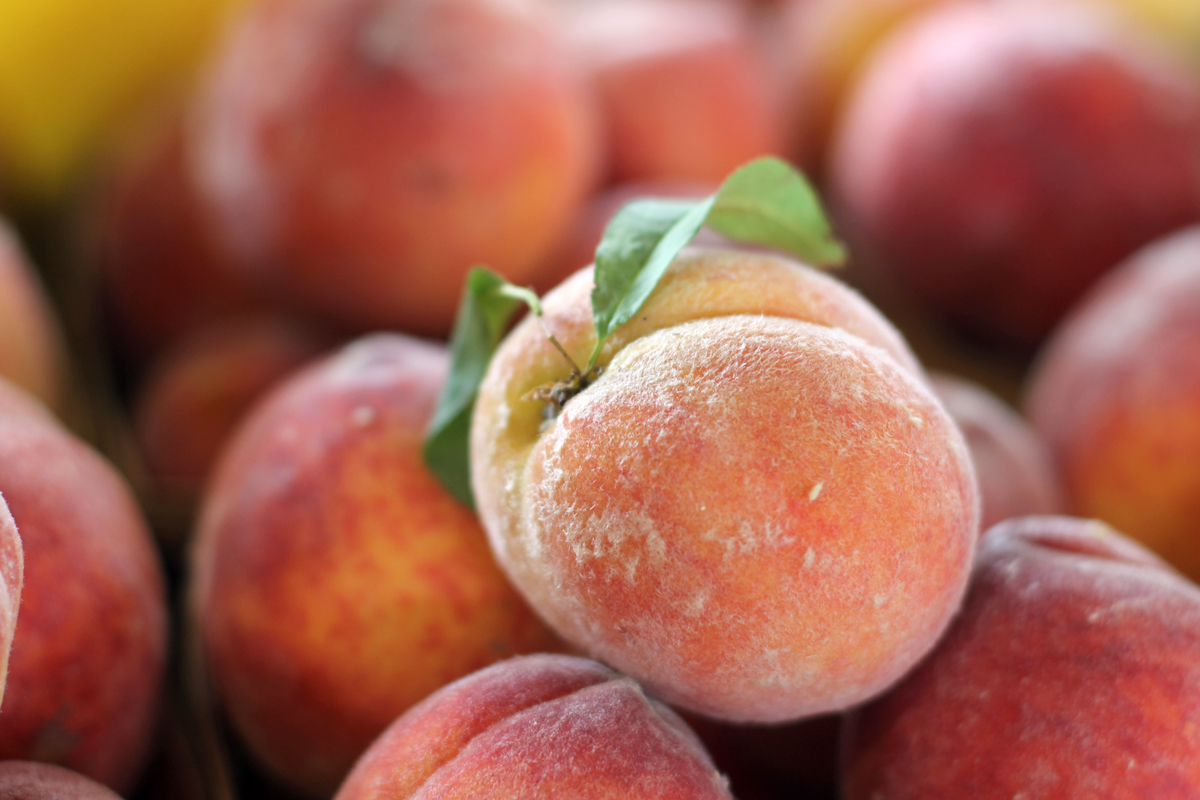 I've also found myself picking up fresh wildflower bouquets everywhere we go.
This past weekend we went to Asheville and Lake Lure (where Dirty Dancing was filmed!), so I'll share more about that next week! I also have some fun home improvement/design posts coming up, and eventually (if I can get my shiz together, of course), I'll be sharing a full tour of our new home! #wishfulthinking